I love to get creative in the kitchen around a theme. My main theme is cooking lectin-free, lectin-light food, but it's always more exciting when a second theme comes into play. Take St. Patrick's Day lectin-free food as a theme. While I won't pretend I know a lot about St. Patrick's Day traditions, I do love to be part of the fun, and I'm curious to explore other cultures' foods.
Plus, if I want to be part of the celebrations, I have no choice. I need to create my own recipes. Green food is gorgeous to me, and for us lectin-free foodies, having some lectin-free versions of Irish favorites we can share with our families can make life easier and more fun. So join me in cooking and eating St. Patrick's Day-inspired lectin-free food. All the below recipes are also gluten-free and sugar-free.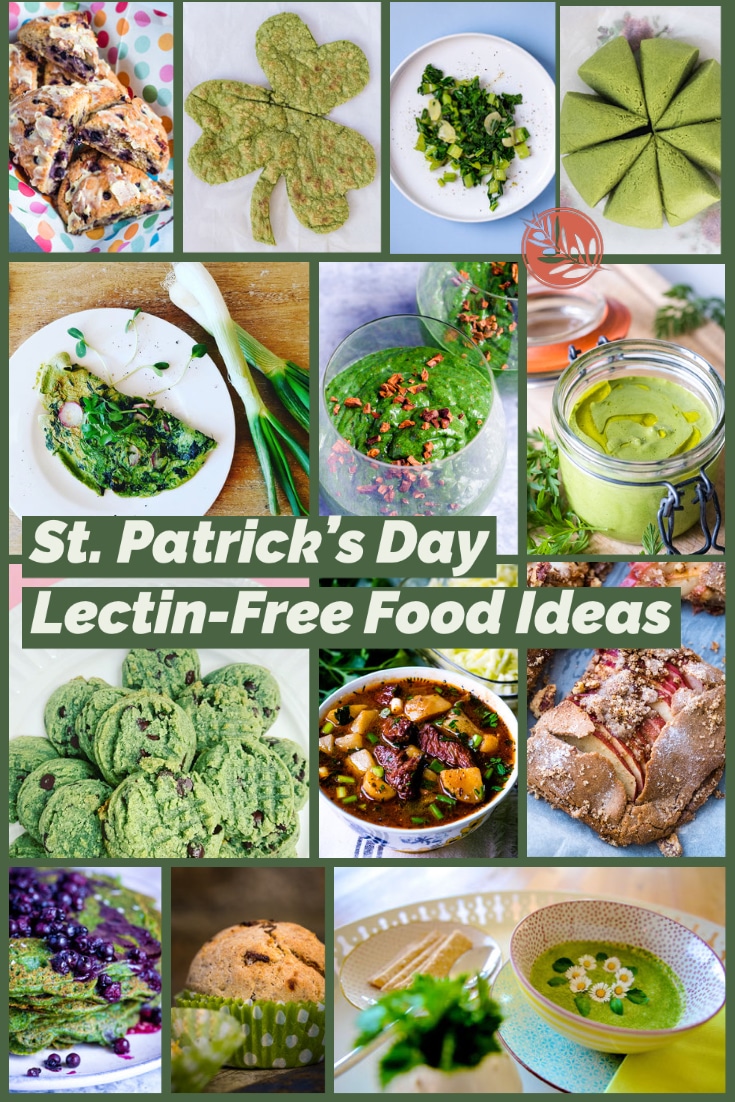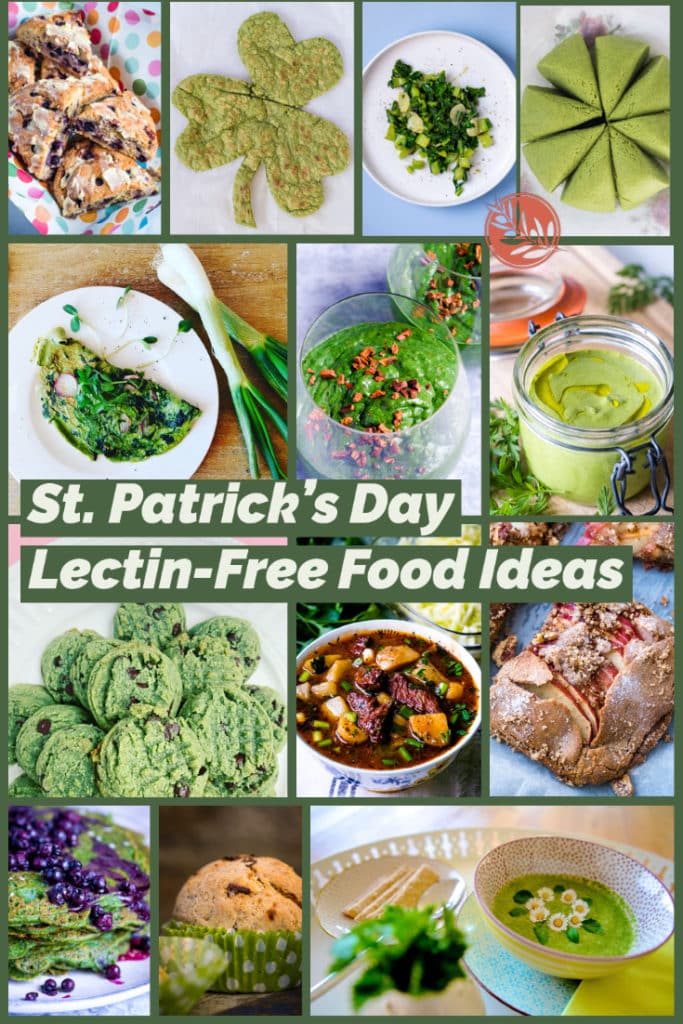 Pancakes are awesome, but green pancakes are pretty and they even pack a little more nutrients than usual. Take these spinach pancakes, my lectin-free take on a Finnish traditional recipe. I love how they look and taste as they are, but adding warm wild blueberries takes these pancakes to a whole different level. The combination between the salty, savory pancakes and the sweet and sour blueberries is, to me, quite the treat. And they are just eye candy, especially for a St Patrick's Day lectin-free food feast.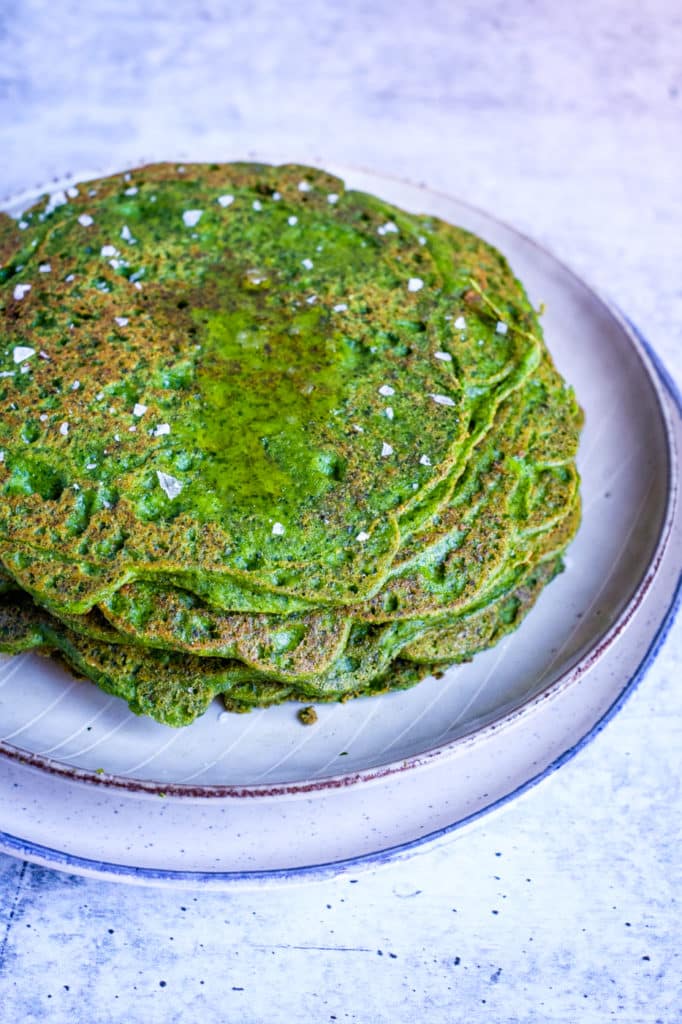 If we are in the breakfast area, I couldn't pass the opportunity of including this vibrant green, super healthy superfoods smoothie. Not only is it packed with healthy and nutritious ingredients and easy to personalize to your own needs, but it looks so vibrant and tastes more like a decadent dessert than a green smoothie.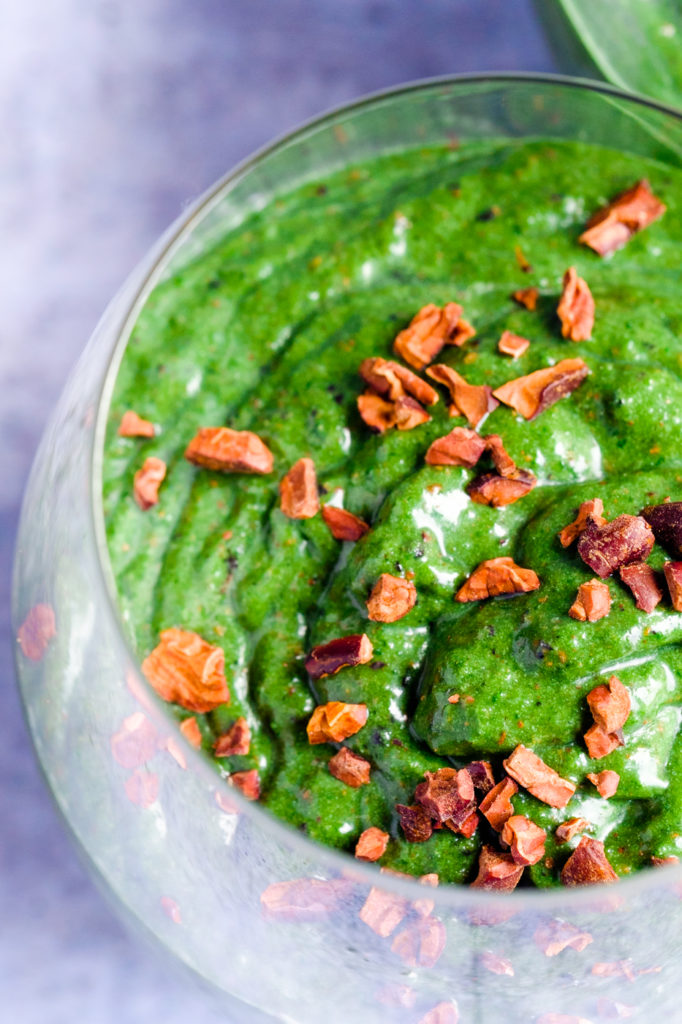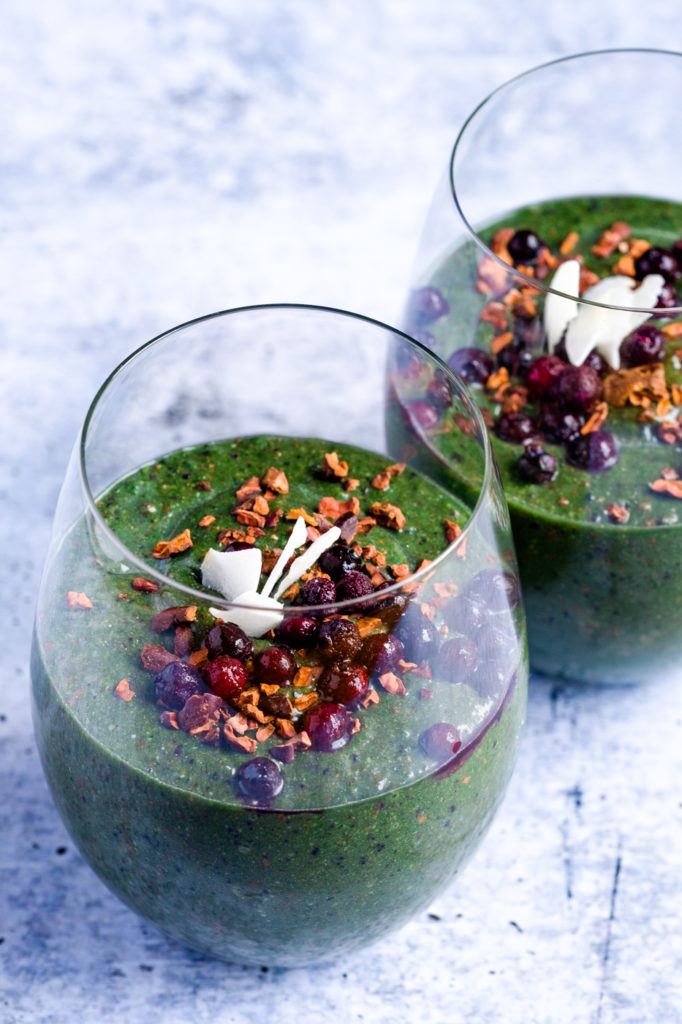 March is my website's birth month, so when I started adding recipes to the website, this lectin-free mini soda bread was one of the first ones to add. I recently refreshed the recipe a little bit as it has been three years, but it's still as good as I remembered. Maybe not exactly your traditional soda bread if you have Irish blood, but considering this is gluten- and lectin-free and made with wholesome, healthy ingredients, it is quite the St Patrick's Day lectin-free food treat.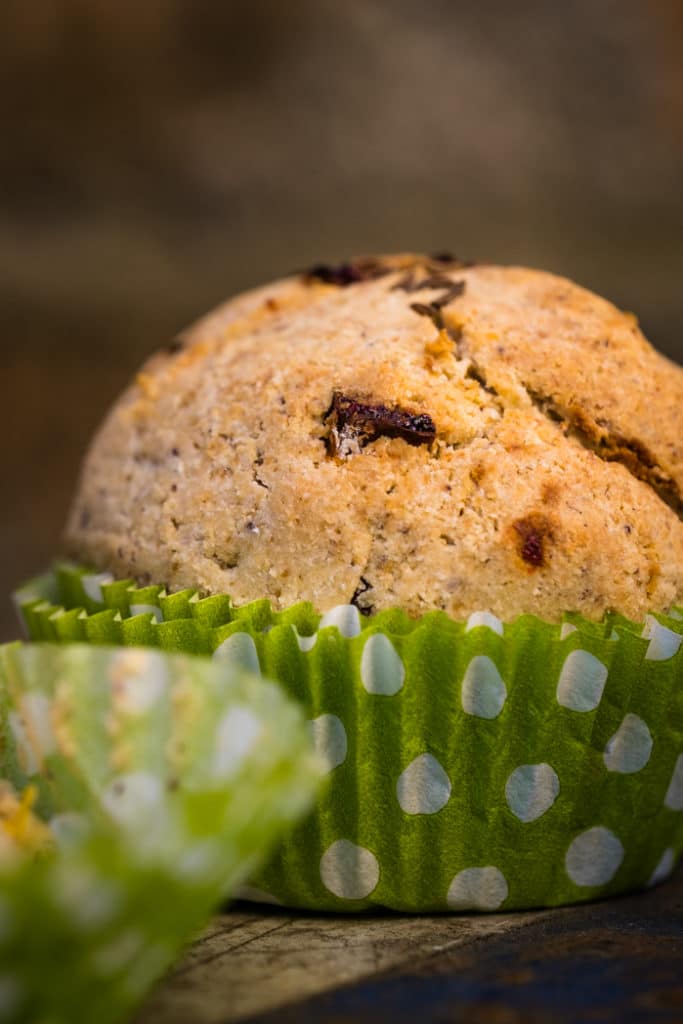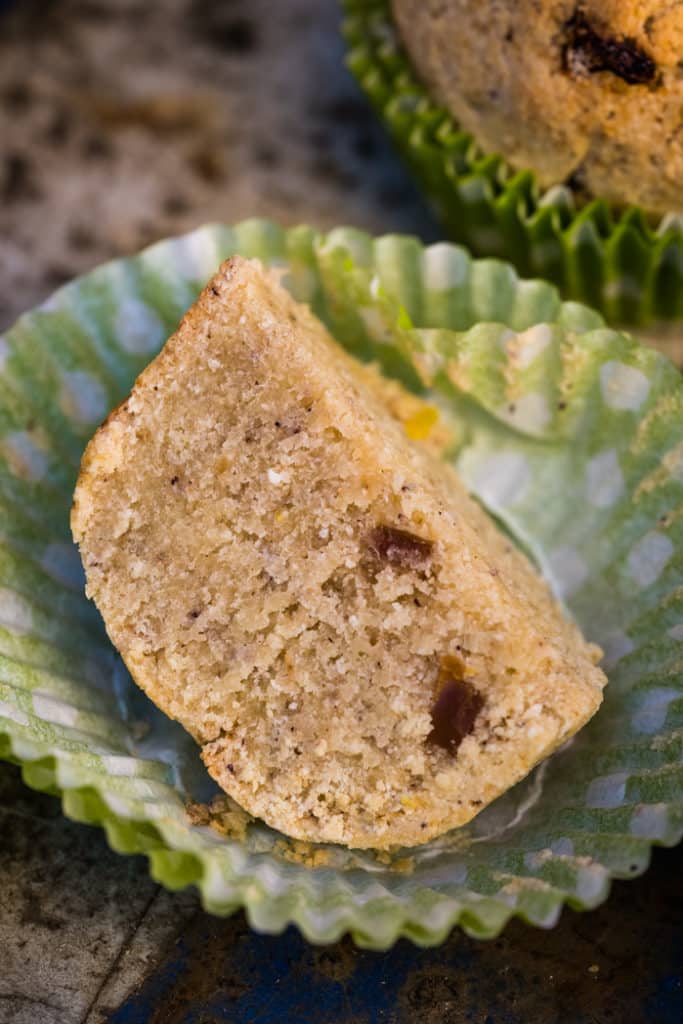 My Easy Homemade Cassava Tortilla is the recipe that keeps on giving. I love to have fun with it and create new things. Since it's spring and nettles are in season in the Northern Hemisphere, I try to add nettles puree to the tortillas dough and I got this beautiful green dough. If you don't have access to stinging nettles (your best bet is farmers' markets), spinach should work too (I haven't tried but look at how green are my spinach pancakes).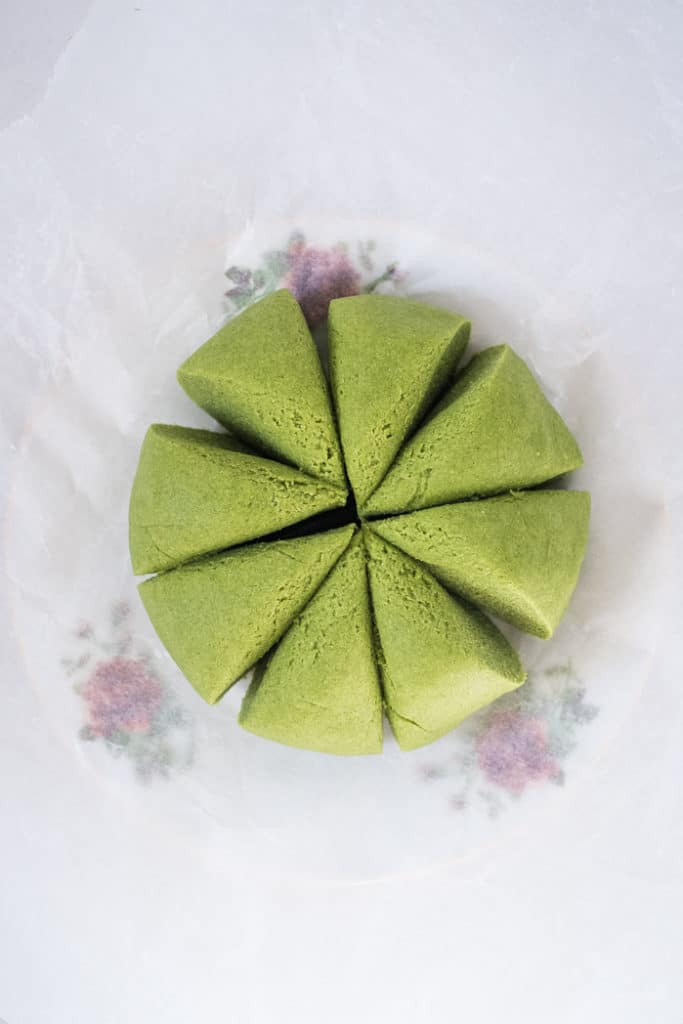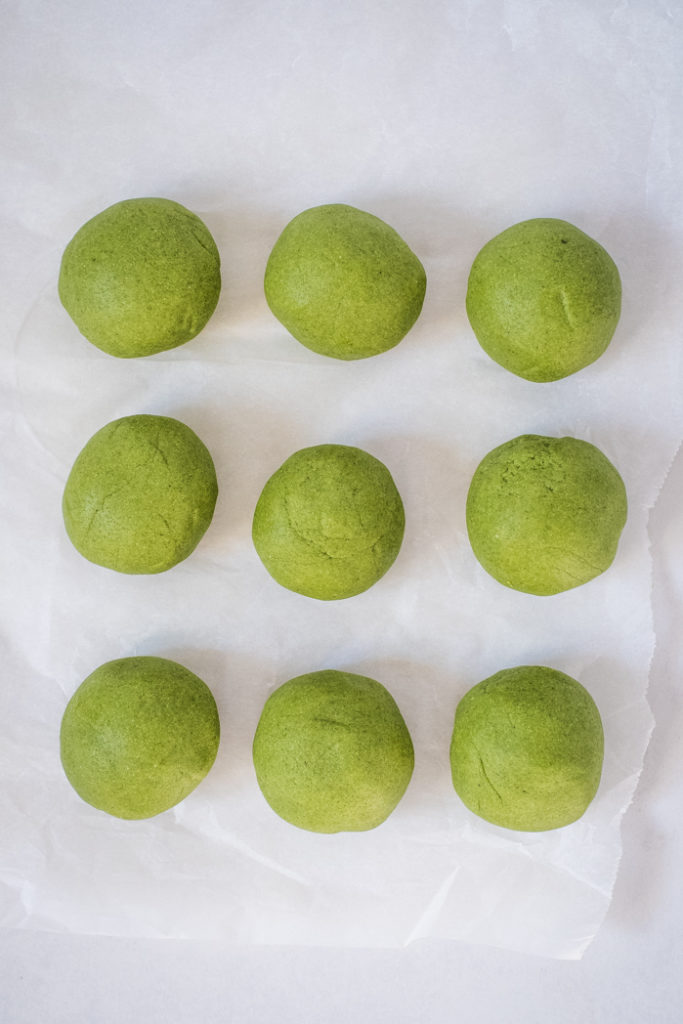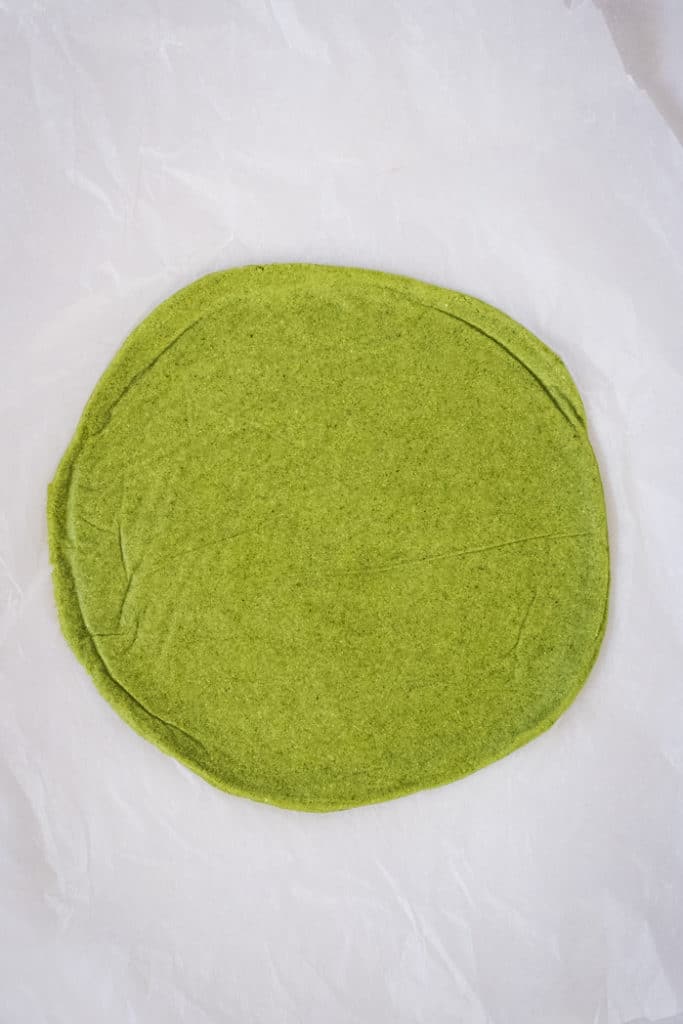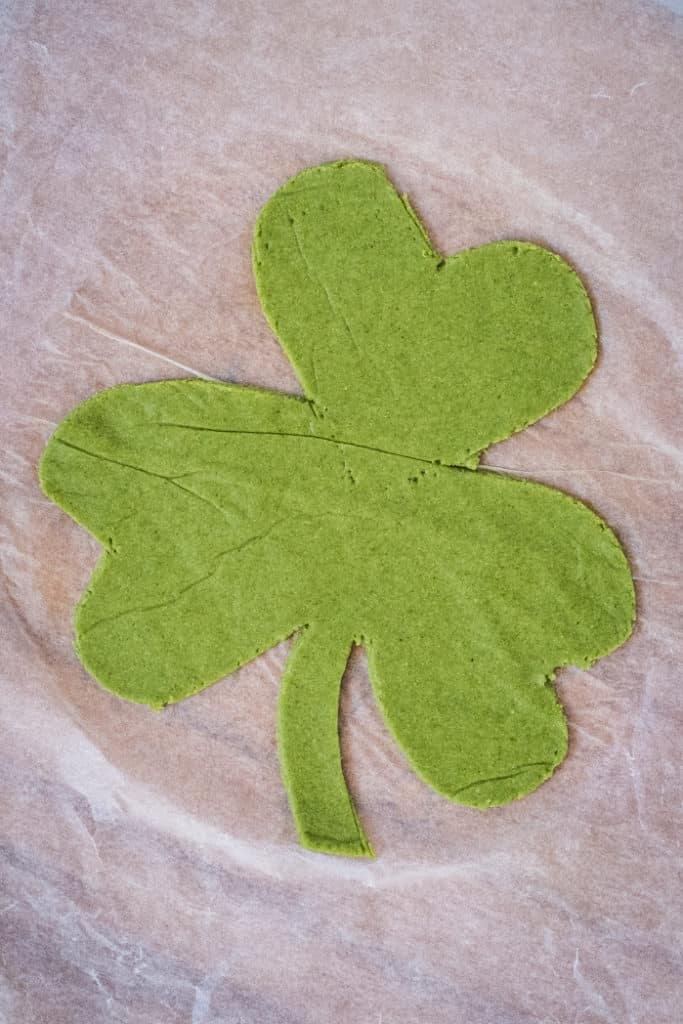 Find out the full recipe here: Green Cassava Flour Tortillas.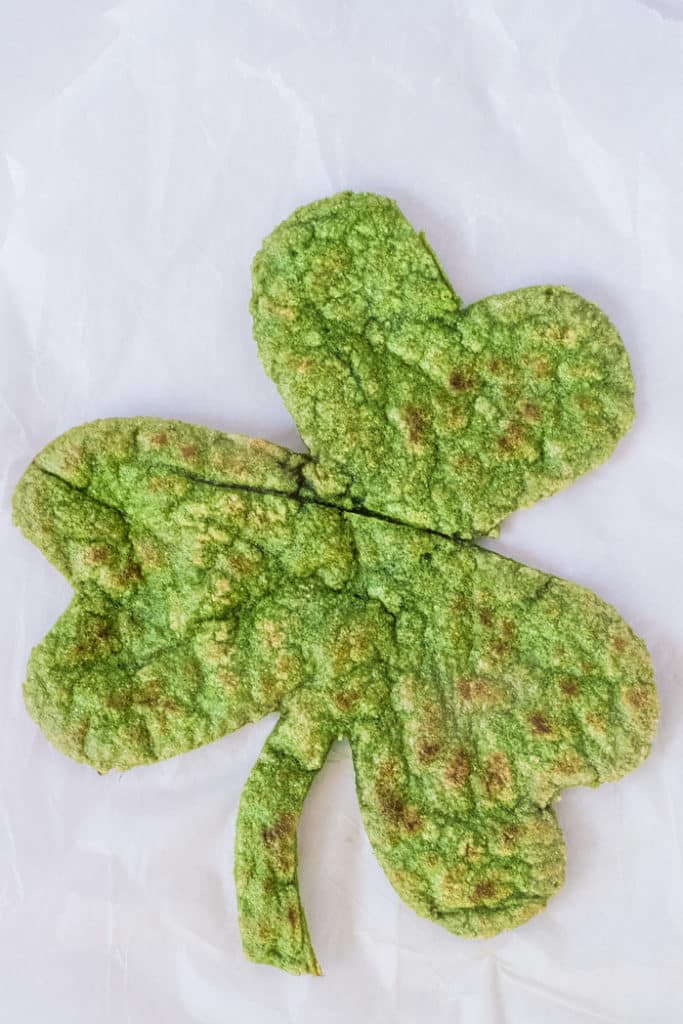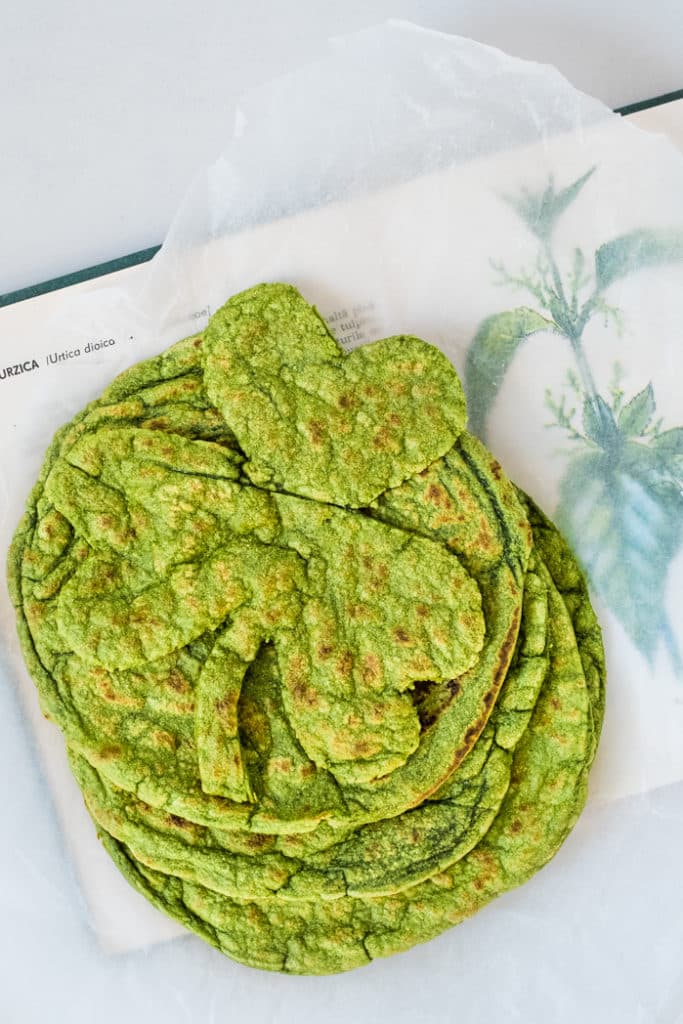 Spring is in the air (at least in the Northern Hemisphere) and we are all hoping for more sunny and warmer days, but for now, a beef stew still sounds like a good idea. This one is made only with lectin-free and phase 2 plant paradox-approved ingredients. No tomato paste or potatoes were used. You can make this in an Instant Pot or pressure cooker and you can adapt the recipe to the ingredients available in your area.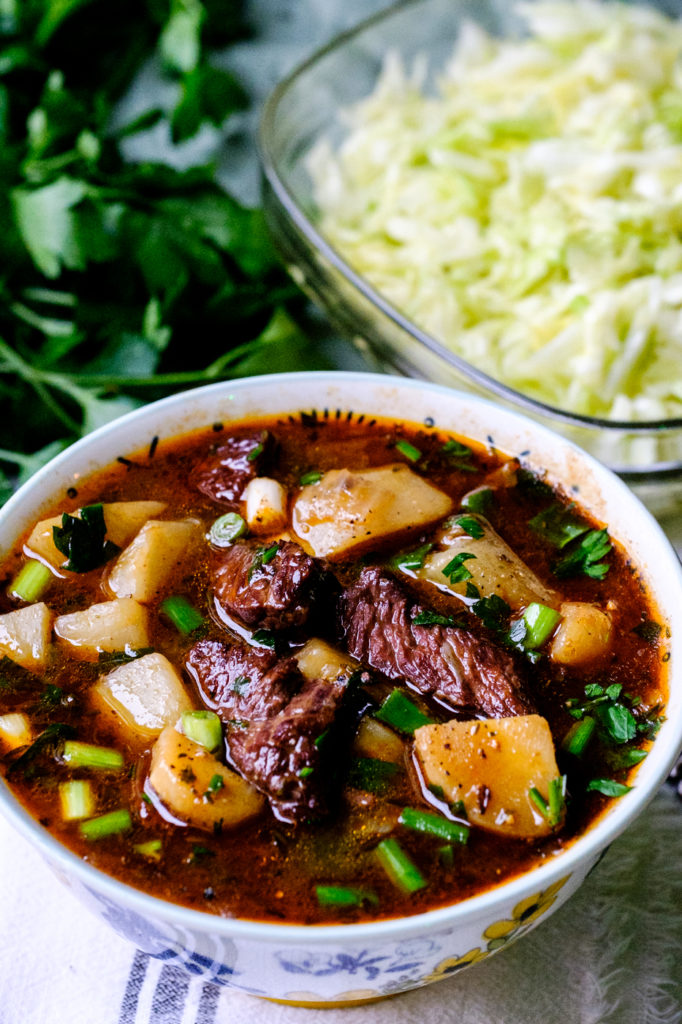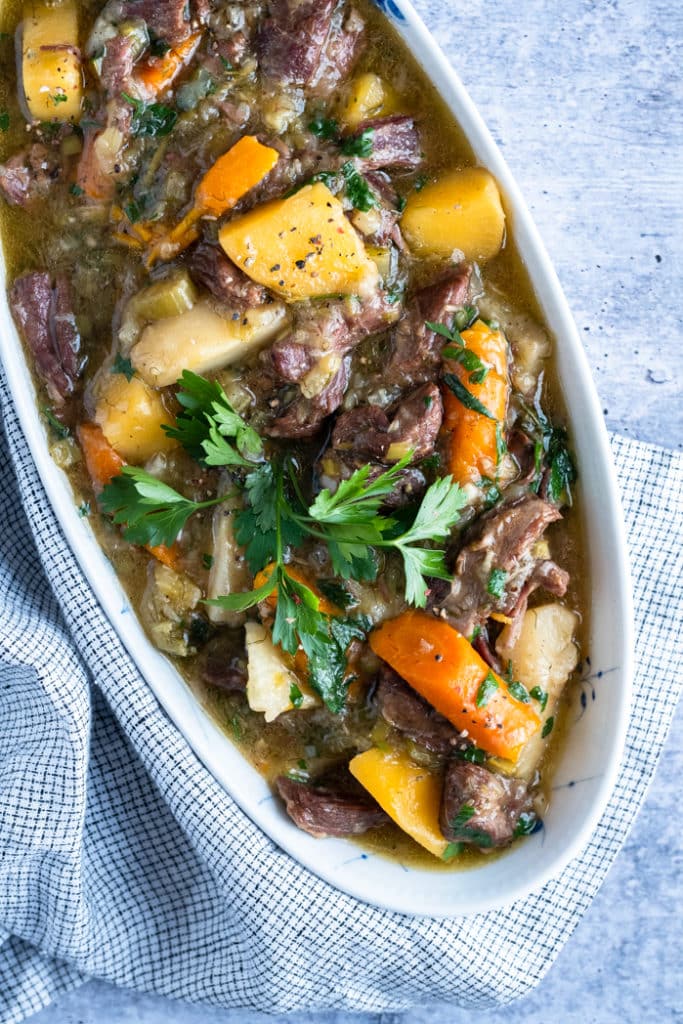 Do you ever use carrot tops? I find they are so versatile, and even though my title says this is a salad dressing, it can be used as a pizza sauce or as pesto. I love the beautiful green color and the fact that the taste resembles carrots in taste and is not as strong as an arugula or basil pesto would be. And if you don't find carrot tops, experiment with tops of other vegetables.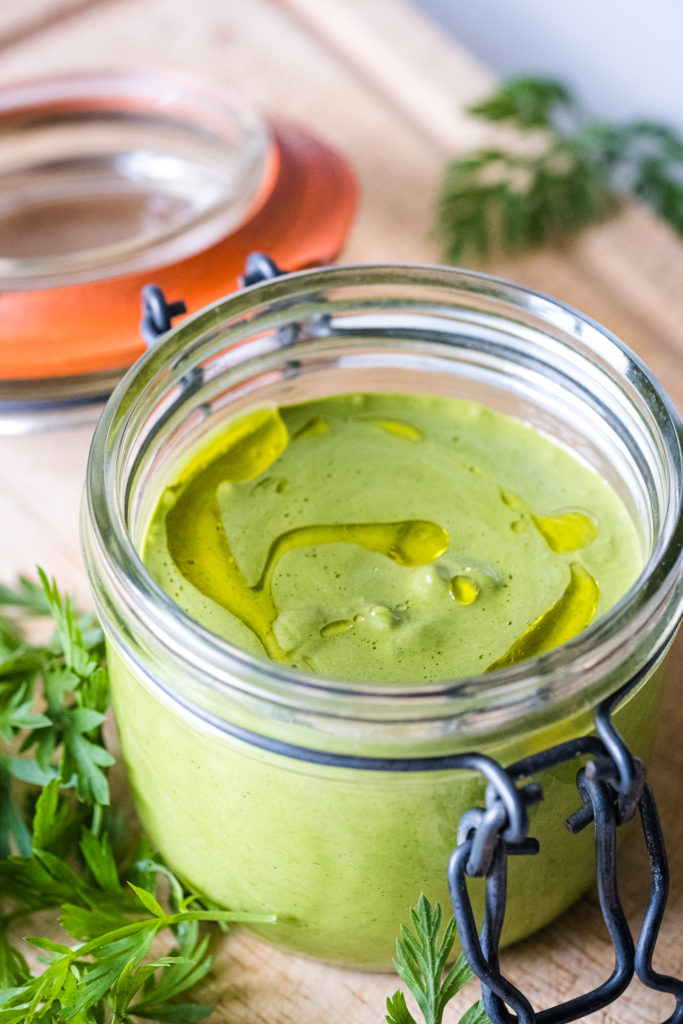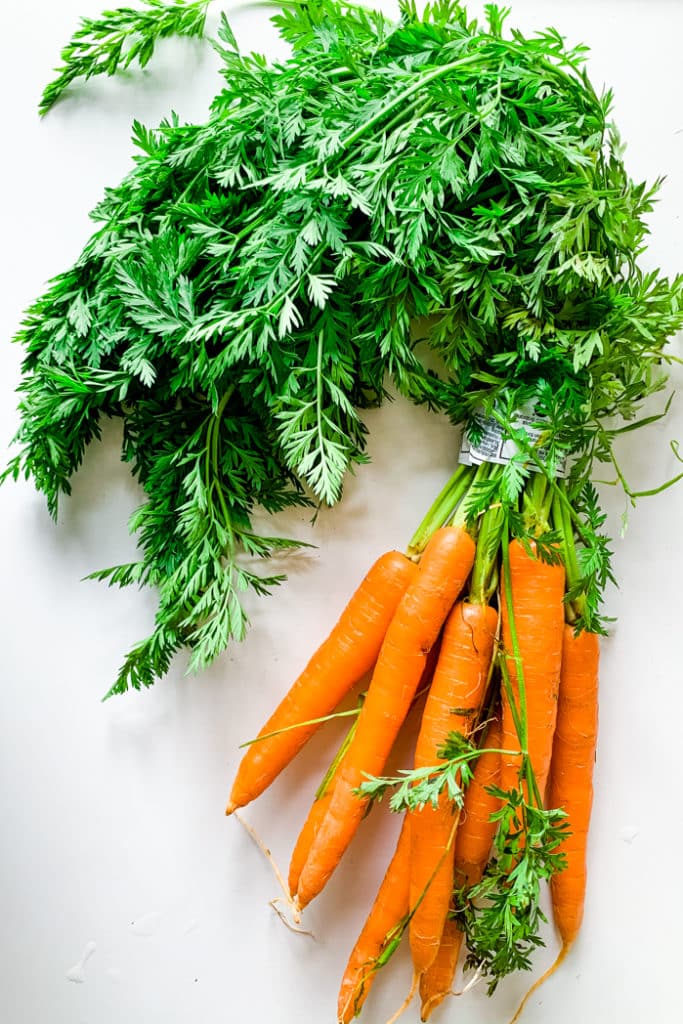 This gluten-free cassava gnocchi recipe, filled with greens and aromatics, is not only the ultimate comfort food, but it is nutritious and so easy to make in big batches and freeze.
Trust me; they'll be a lifesaver when you are tired and want to fix a quick, nutritious, and satisfying dinner. Just take them out of the freezer, pan-sear them in extra virgin olive oil or butter, coat them with your favorite sauce or add some sausage and enjoy!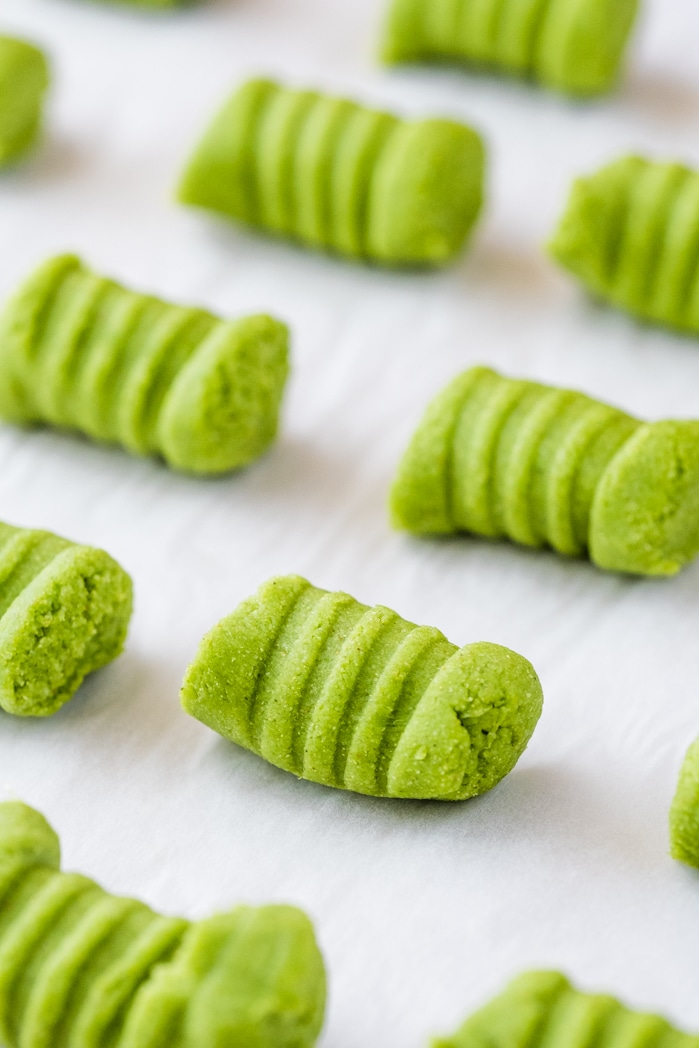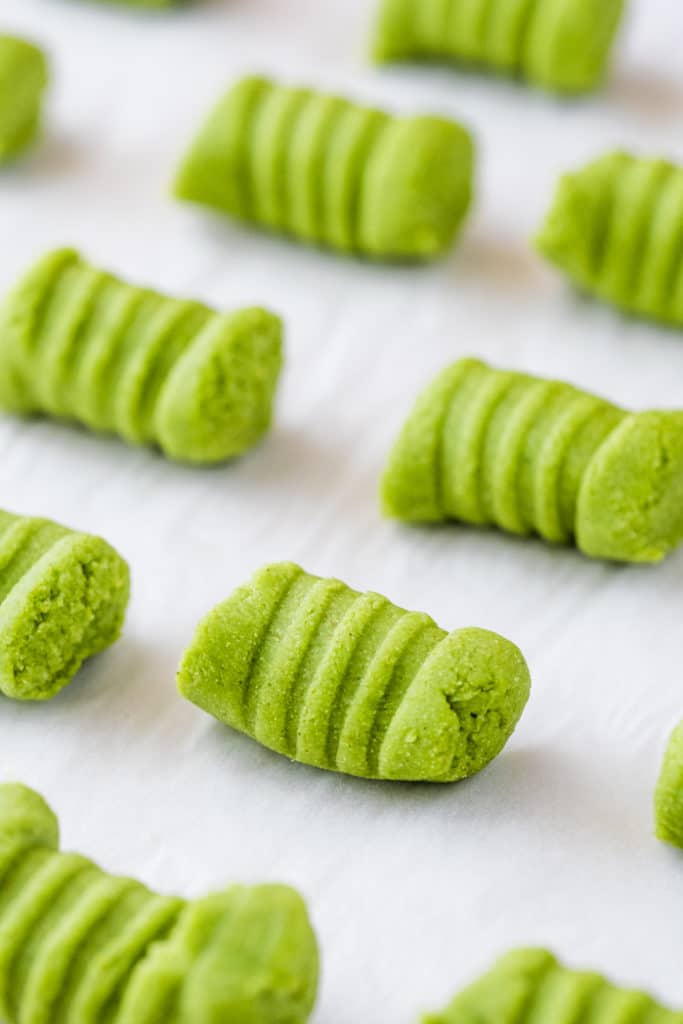 My Apple Galette with Hazelnut Crumble might sound slightly French, but it's quite similar to an apple tart. And it's certainly a lectin-free, gluten-free, and sugar-free apple tart, which means you can enjoy the treat without having to eat wheat flour and sugar.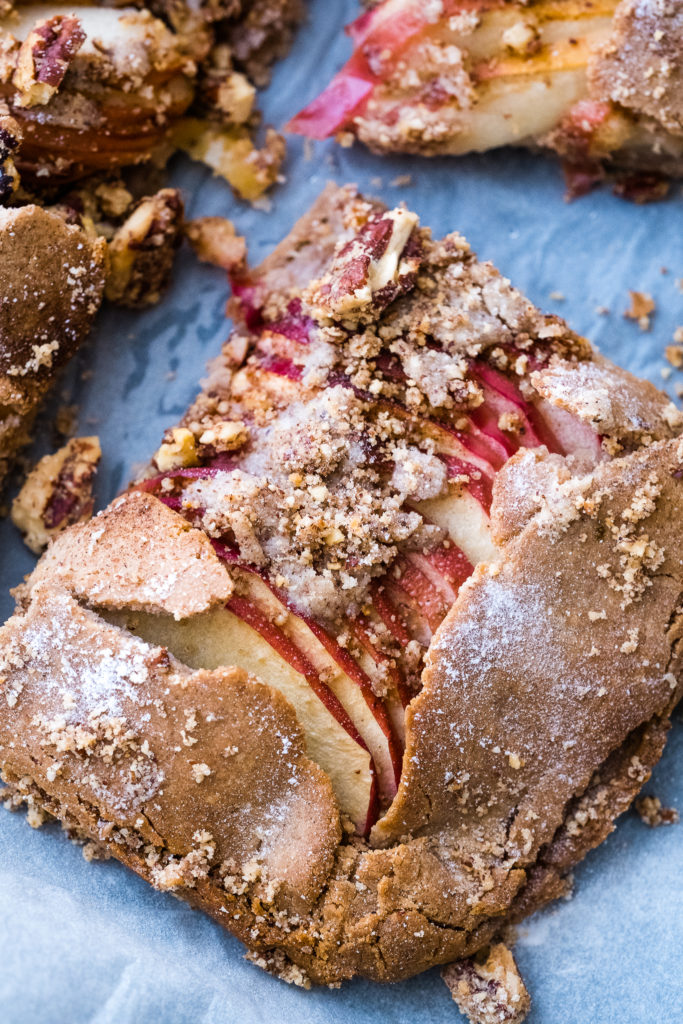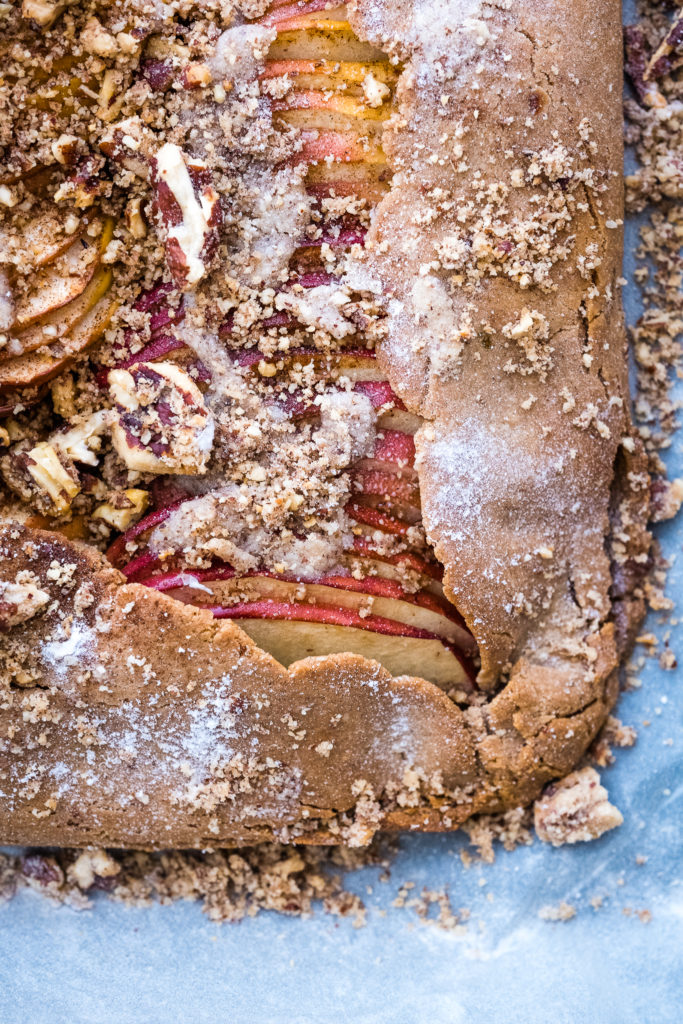 If I didn't convince you with the Mini Irish Soda Bread, or the Apple Tart, I have one more chance, so I'm playing my Lectin-Free Scones card. They are made with citrus and blueberries, and they are quite the treat. I'm sorry you can't use the Irish butter for making and serving these scones, a French or Italian butter (or any butter made with A2 casein milk) is a better choice if you embarked on the plant paradox lifestyle.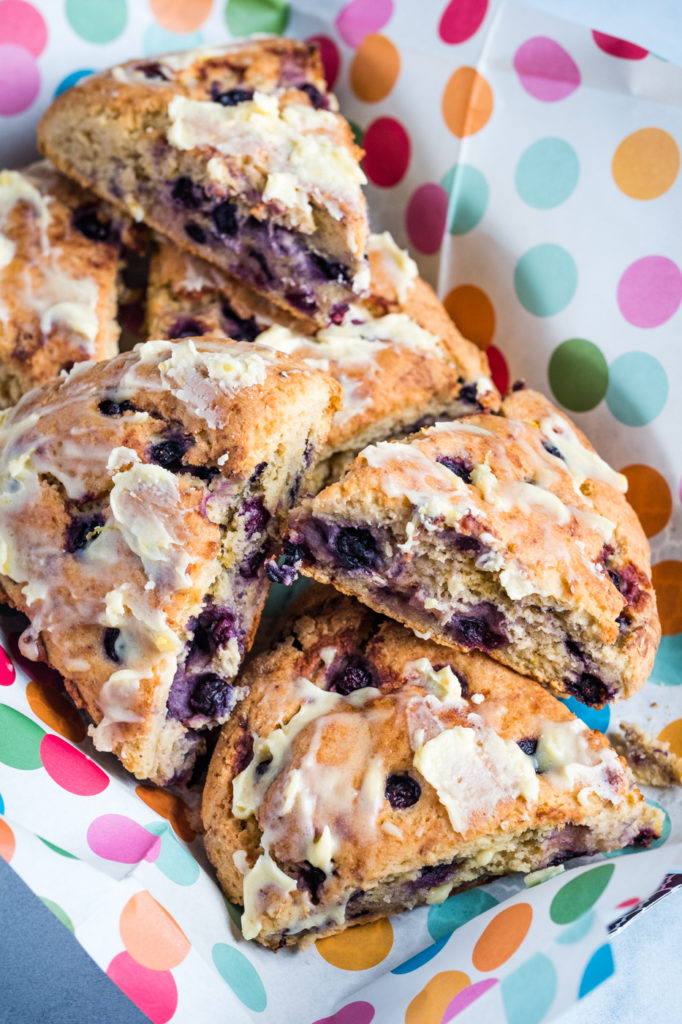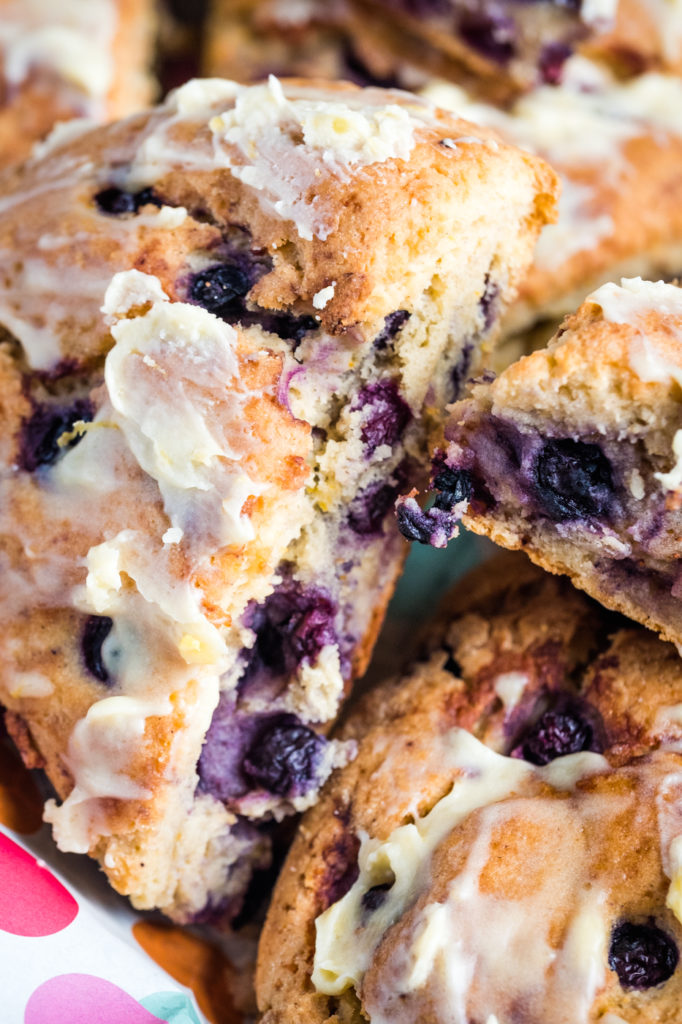 This is as obvious as it gets, cooked greens are green, right? Well, not all stay a vibrant green when cooked, but Swiss chard, especially the green type, will keep its vibrant color even after cooking. Maybe it's the perfect excuse to get your family to eat more greens. Anyway, who says festive food needs to be unhealthy?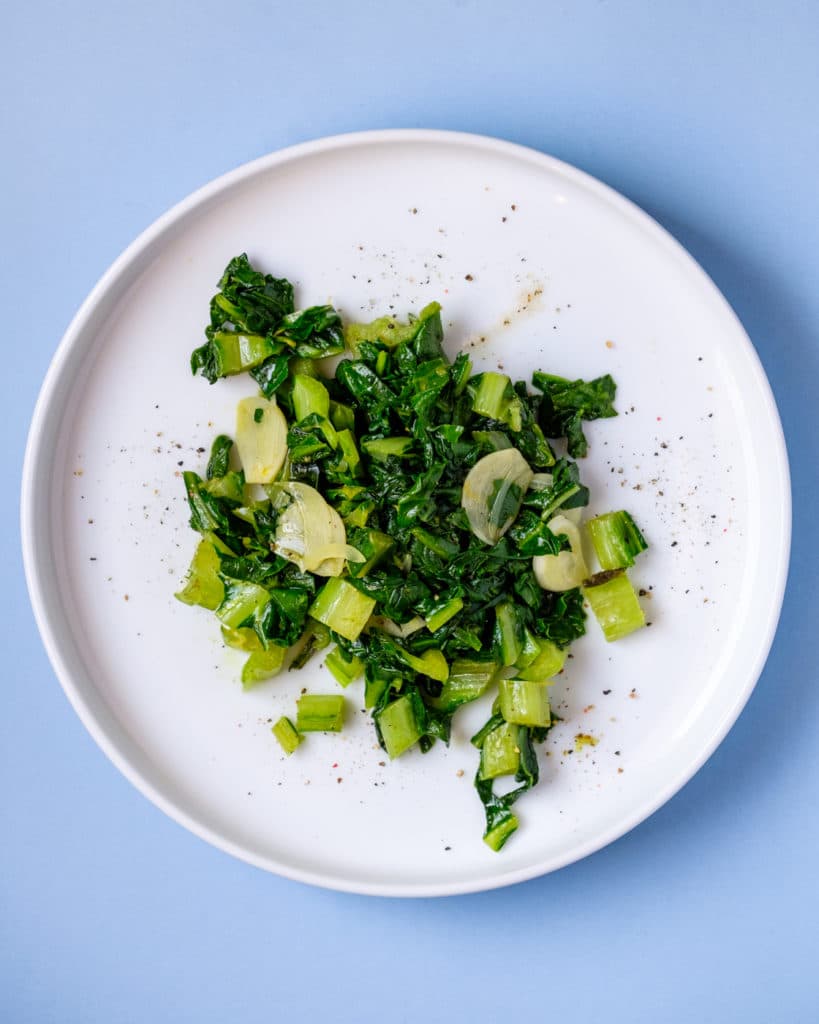 This recipe and the photo were generously shared for this St Patrick's Day Lectin-Free Food Round-Up by fellow lectin-free foodie Alexandra Binder, an Austrian journalist who is on a journey of healing her Hashimotos and Mast Cell Activation Syndrom. Alexandra is the founder of Autoimmun Lifestyle blog, a wonderful resource for German language speakers for lectin-light recipes and holistic health information.
INGREDIENTS: 7-8 quail-eggs or 2 pastured chicken eggs; a handful of microgreens; a handful of fresh Parsley; 2 red radishes; 1 tablespoon extra virgin olive oil; 1 spring onion; sea salt and black pepper; optional: pippali powder, a great addition if you have histamine issues.
METHOD: Mix eggs, parsley, and salt in a blender. Cut the spring onion and the radishes into fine slices. Sautee the spring onions, radishes, and microgreens in olive oil, season with a little salt. Pour the egg mixture over, and fry the omelet for two to three minutes. Flip the omelet and fry for another two minutes. Season with fresh black pepper.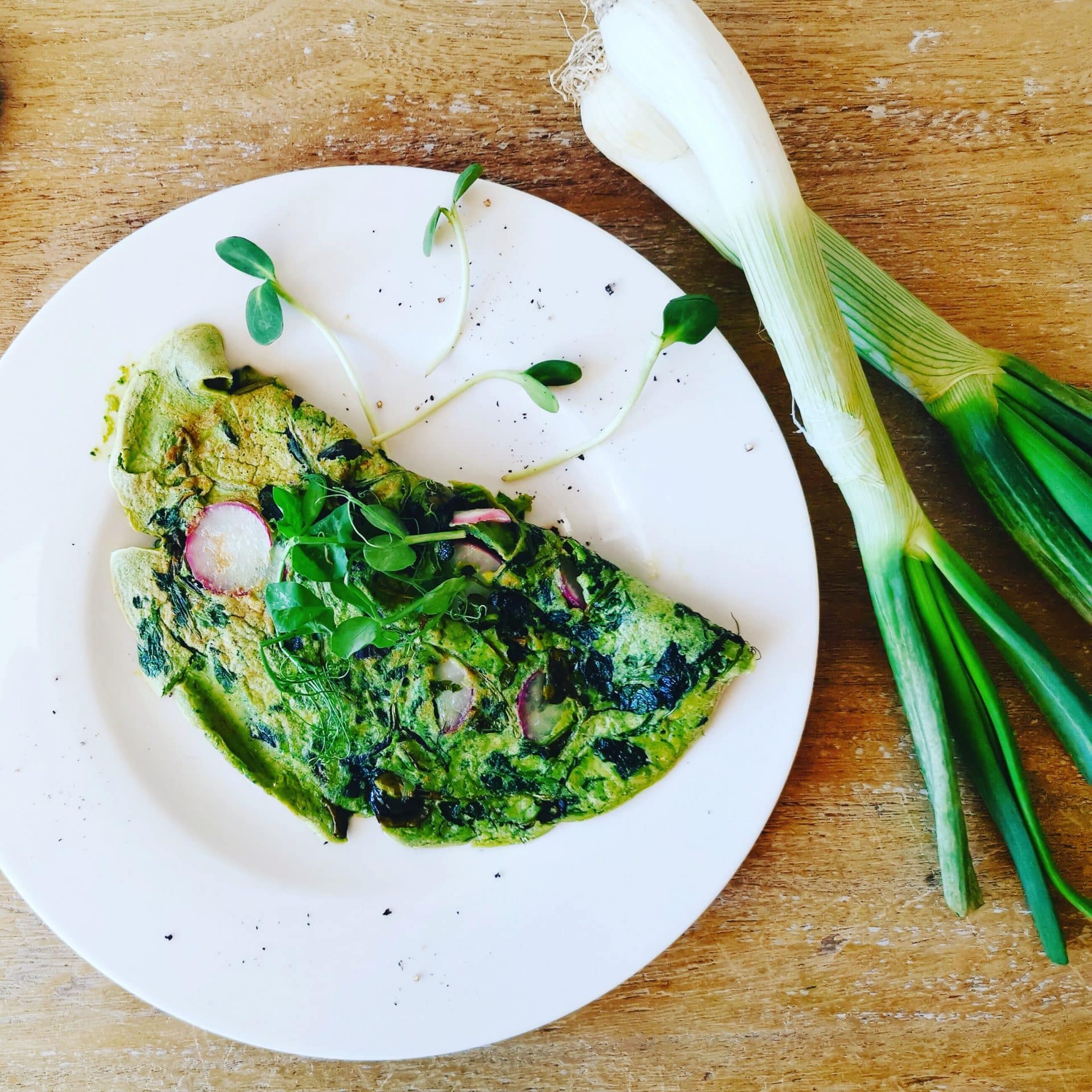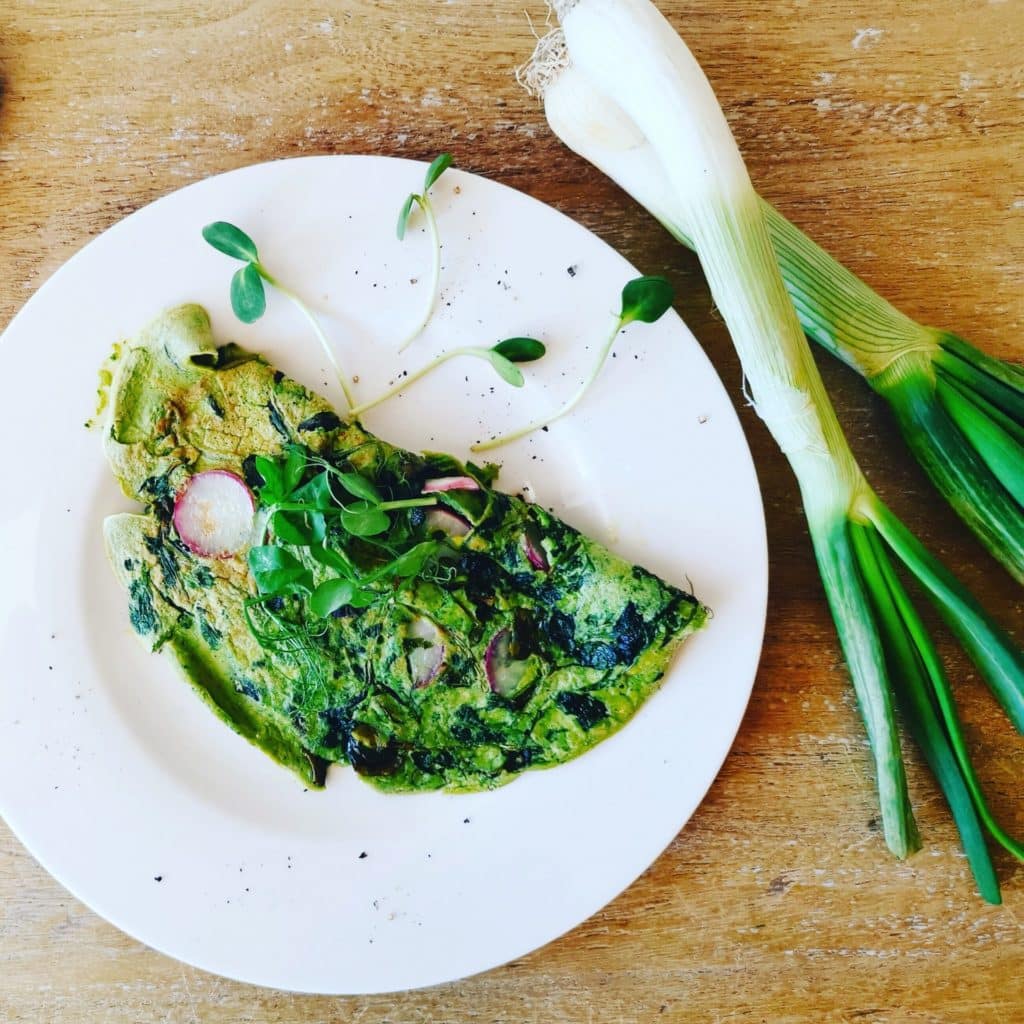 The second recipe by Alexandra Binder, founder of Autoimmun Lifestyle blog is Creamy Nettle Soup. This is the quintessential spring soup for so many people in the world, in areas where nettles can forage when spring comes. In case you are a skipper, check the above Micro Greens Omelet Recipe and more details about fellow lectin-free foodie Alexandra.
INGREDIENTS: 6 handfuls of fresh nettles; 1 onion; 1 clove of garlic or some wild garlic; 2 Jerusalem artichokes; 1 liter of water, vegetable broth or chicken broth; 1 dash of coconut milk or plant-based drink; salt, pepper, nutmeg, and daisies.
METHOD: Go for a nice walk and pick the nettles if you are lucky enough to live in a green area, if not try the farmers market (the top 10-15 centimeters, because the rest is too hard for the soup). Wash well, blanch, rinse with cold water. This makes it easier to cut into small pieces. Chop the onion, sauté in olive oil, chop the Jerusalem artichokes and add to the pot. Pour in the water, vegetable, or chicken stock, season, and let simmer for about 10 minutes. Add the blanched nettles and simmer for 5 more minutes. Add coconut milk and blend the soup. Decorate with daisies or other edible flowers you can find before serving.
For my version of nettle soup, inspired by Alexandra's, go here: Creamy Cauliflower and Nettle Soup.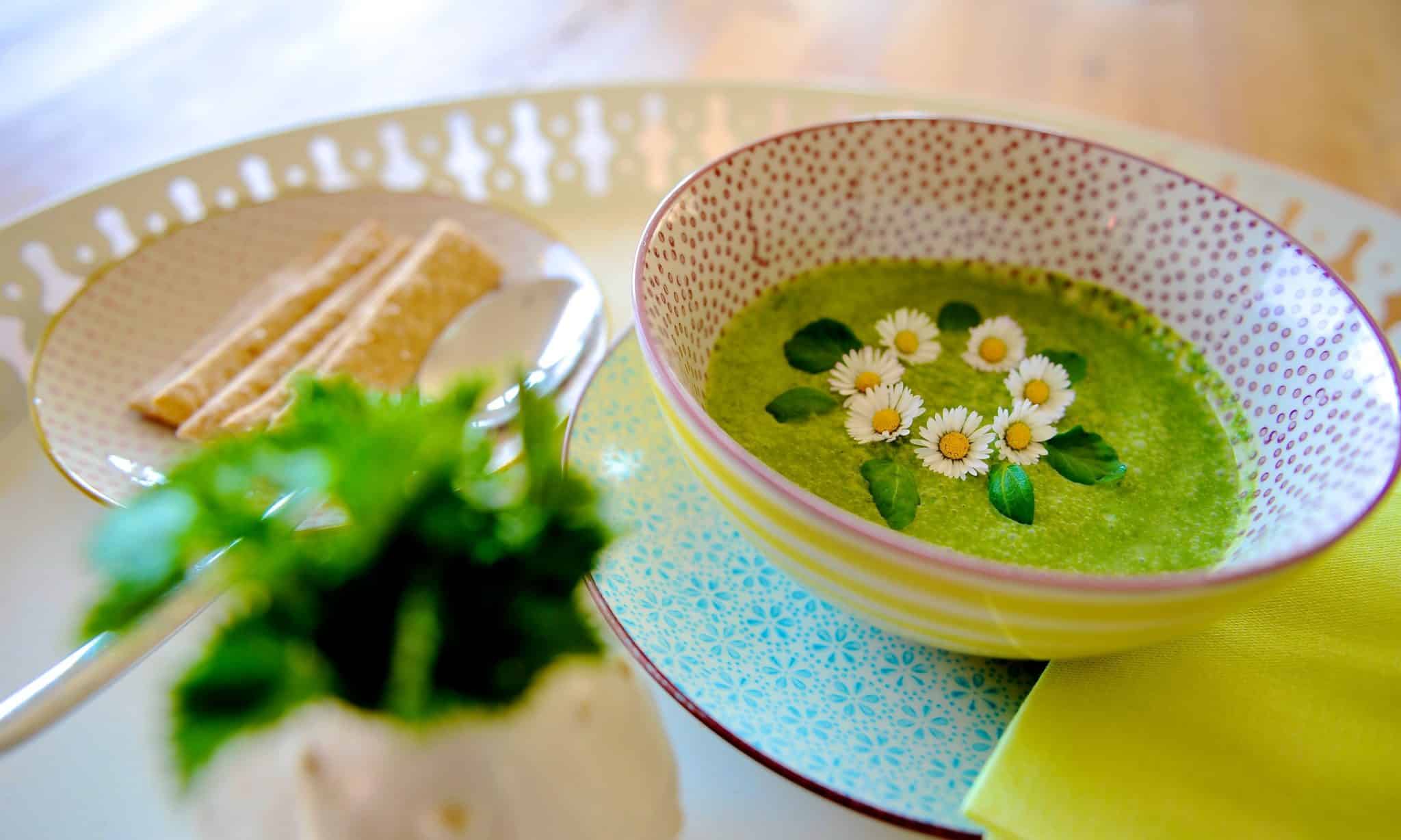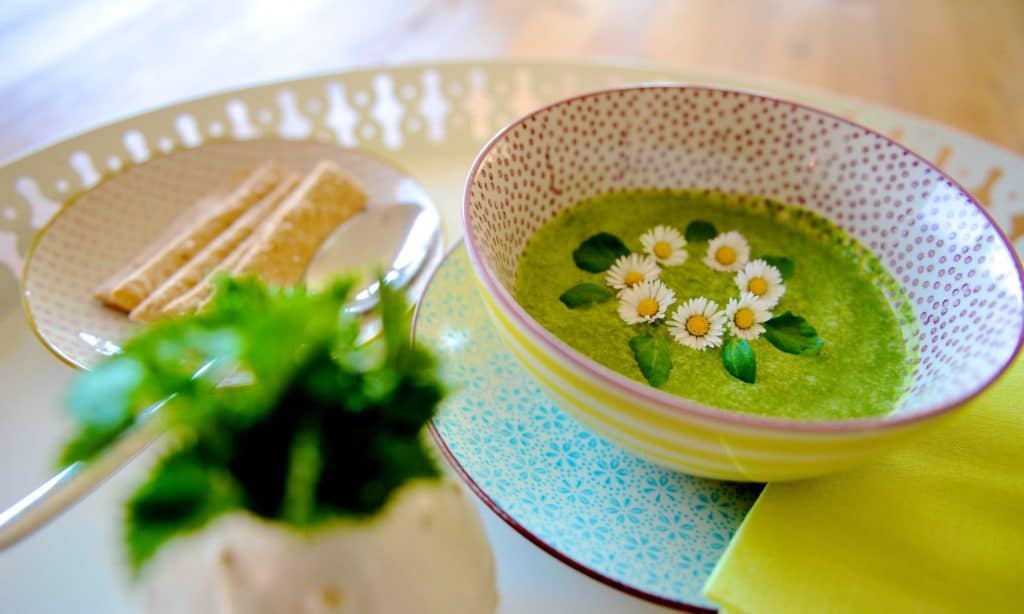 Mint Chocolate Chip Cookies
We couldn't end a round-up of St Patrick's Day Lectin-Free Food Ideas without a green cookie recipe, right? Since I don't have one, Jenny aka @clean.colorful.life on Instagram generously shared her beautiful green chocolate chip cookie creation. This is an adaptation of Dr. Steven Gundry's Recipe in The Plant Paradox Family Cookbook, page 209: After School Chocolate Chip Cookies. She added 2 teaspoons peppermint extract, 3 teaspoons pandan leaf powder, and 2 teaspoons aqua blue spirulina powder and omitted the nuts.
Jenny is a lectin-free foodie and an artist, make sure you follow her Instagram account, it will brighten up your days and will make your health journey more fun. As Jenny loves to say, we are happy to see signs of spring everywhere. Bring on all things green!
*This post contains affiliated links, which means I get a small commission if you choose to purchase something via one of my links, at no extra cost to you.