I love herbs and always have them around, ready to make some green concoctions and serve them with our meals.
This time I had an impressive quantity of parsley and chives, so I made a parsley and chives chimichurri to serve with our grass-fed steaks.
This fresh, bright, and flavorful green sauce goes perfectly with all kinds of meats but also with grilled or roasted vegetables.
What is chimichurri?
Chimichurri is a green sauce made of fresh parsley, garlic, olive oil, oregano, and red wine vinegar. Although optional, red chili flakes are often found in chimichurri. Sometimes onion is used.
Chimichurri comes from Argentinian and Uruguayan cuisine and is used both as a table condiment or added to cooking. A little bit like a gremolata.
Parsley and chives chimichurri
Chives are an herb related to onion and garlic. They taste like a cross between the two, but milder. For this reason, I do prefer using them, especially in green, uncooked sauces.
Chives are a great option for those who don't love the aftertaste after eating raw onion and garlic. You get those flavors but in a more subtle way.
For chimichurri, flat-leaf parsley, or Italian parsley is used. But, if I only had curly parsley available, I would still use it.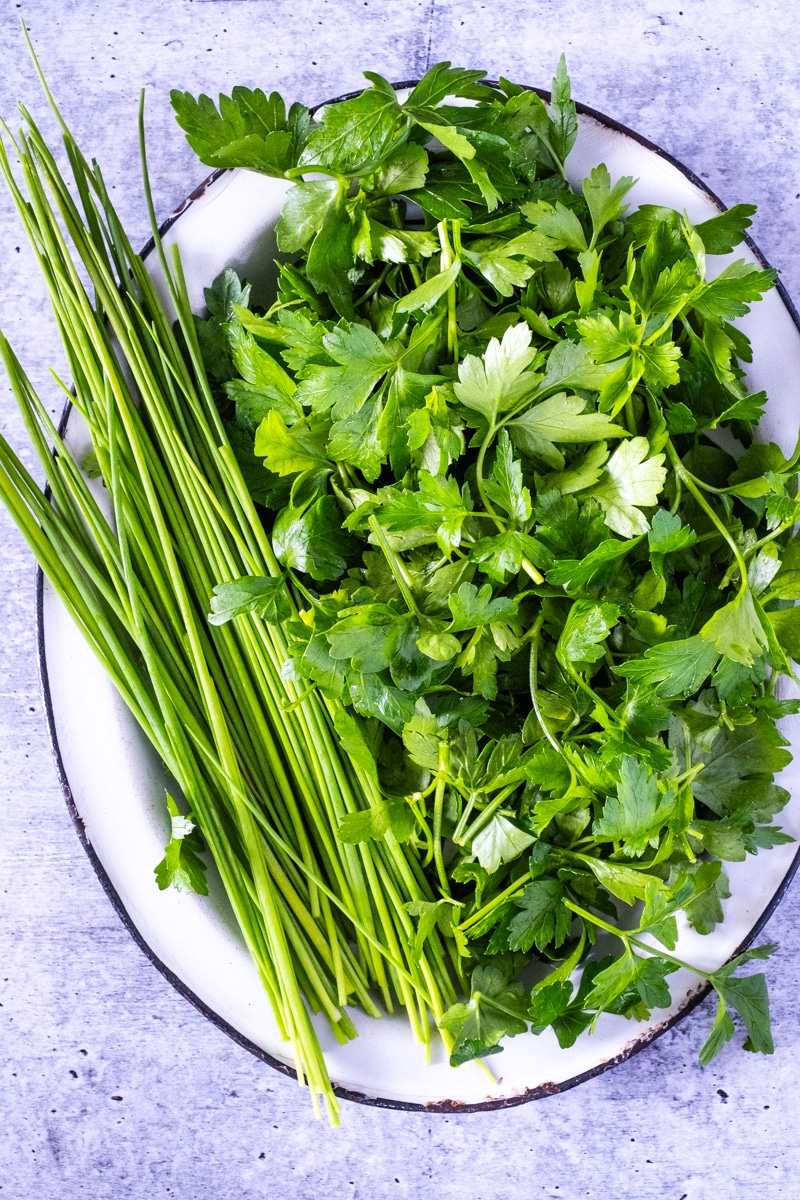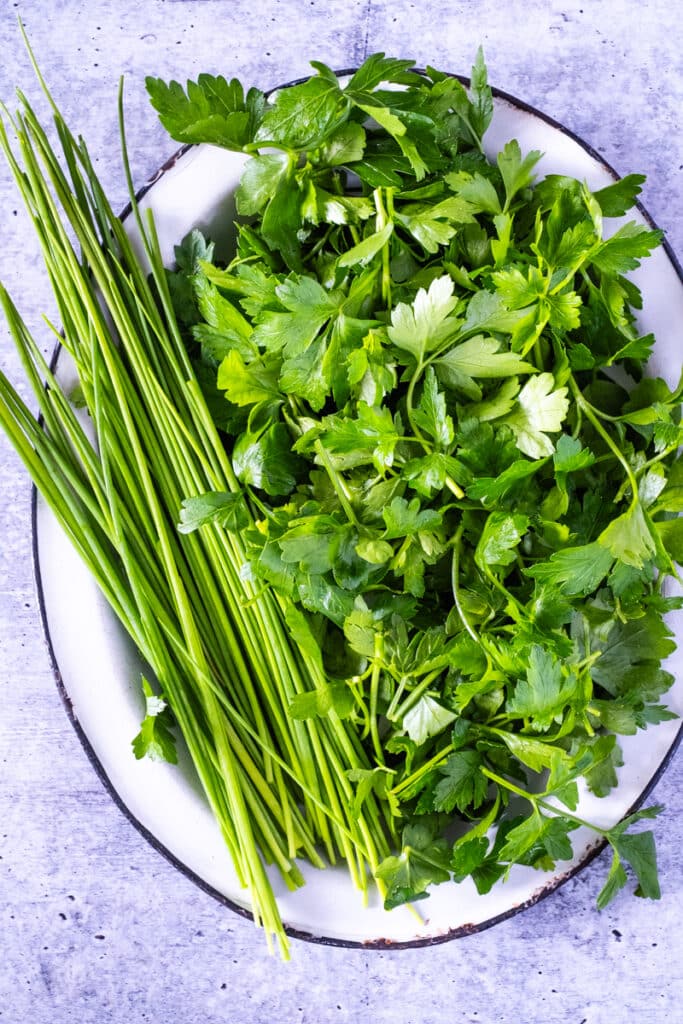 Sumac for a tangy, lemony flavor
A spice I love and add to sauces and marinades is sumac. Sumac is made of the dried fruits of the sumac bush and is mainly used in Middle Eastern cuisine. In Iran, it is used on the table as a condiment, next to salt and pepper. It has a tangy, lemony flavor and compliments all kinds of meats and sauces well.
As a side note, I have found some information that sumac, when used in marinades, inhibits the formation of harmful bacteria that lead to histamine build-up; that's why sumac might be an excellent ingredient to use with your meats when on a low histamine diet.
As I rarely buy and use red wine vinegar, I think using apple cider vinegar in combination with sumac will give a similar taste profile as red wine vinegar.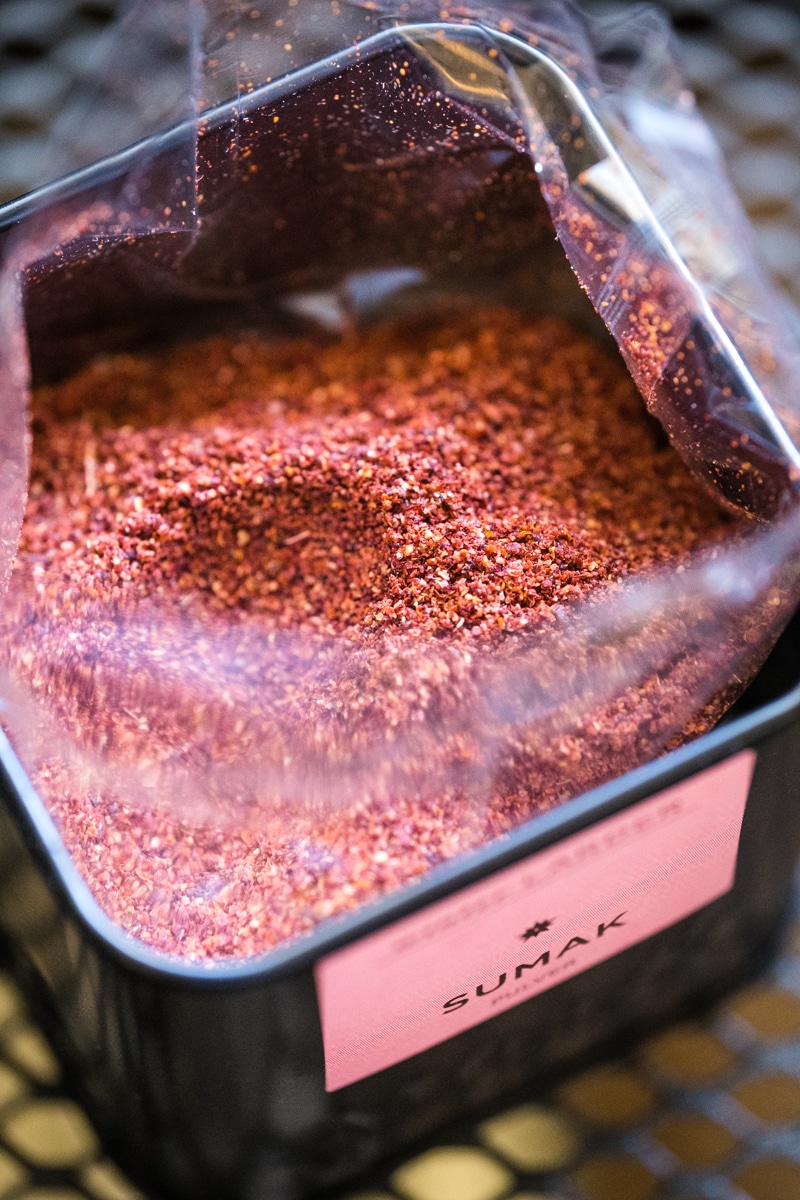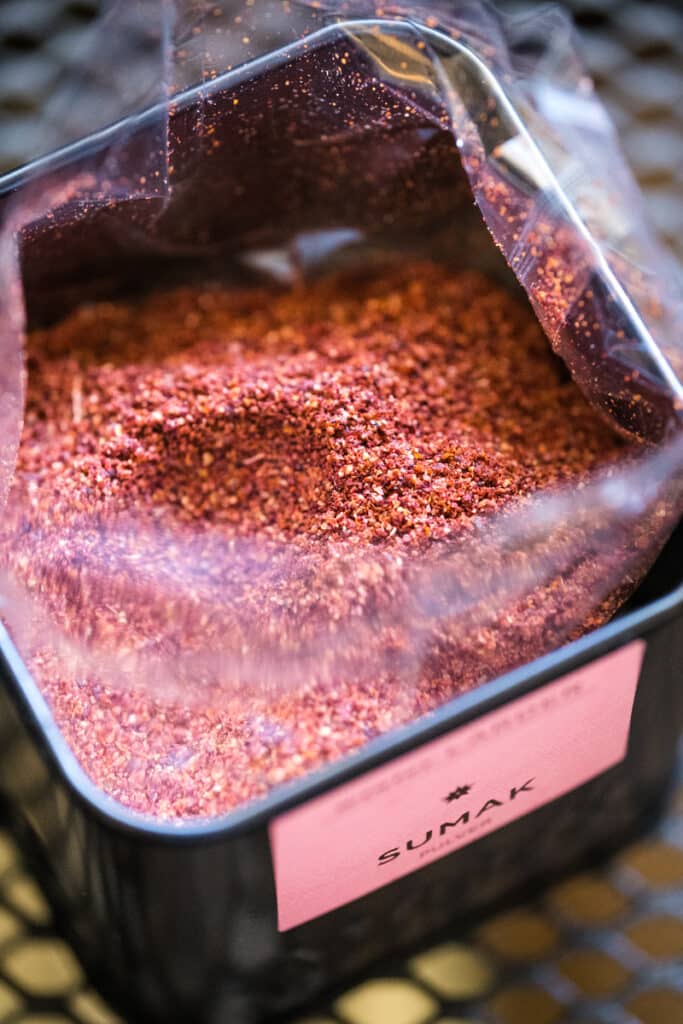 The complete list of ingredients I used for this parsley and chives chimichurri:
chopped parsley
chopped chives
dry oregano (fresh oregano can be used)
sea salt flakes
freshly ground pepper
sumac
apple cider vinegar
extra virgin olive oil
In a classic chimichurri sauce recipe, you will see red pepper flakes or crushed red pepper. As I avoid lectins, and this website only features low-lectin recipes, we will skip these.
If you love the strong garlic taste, add one or two garlic cloves.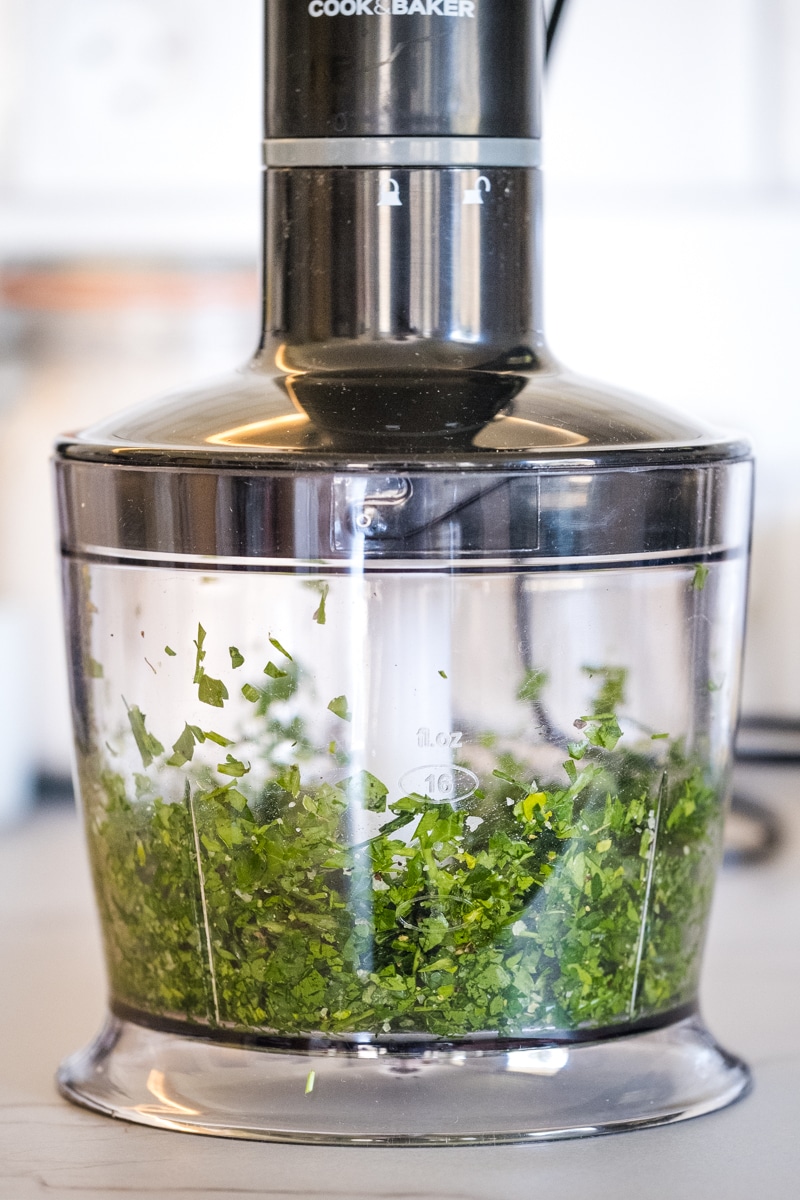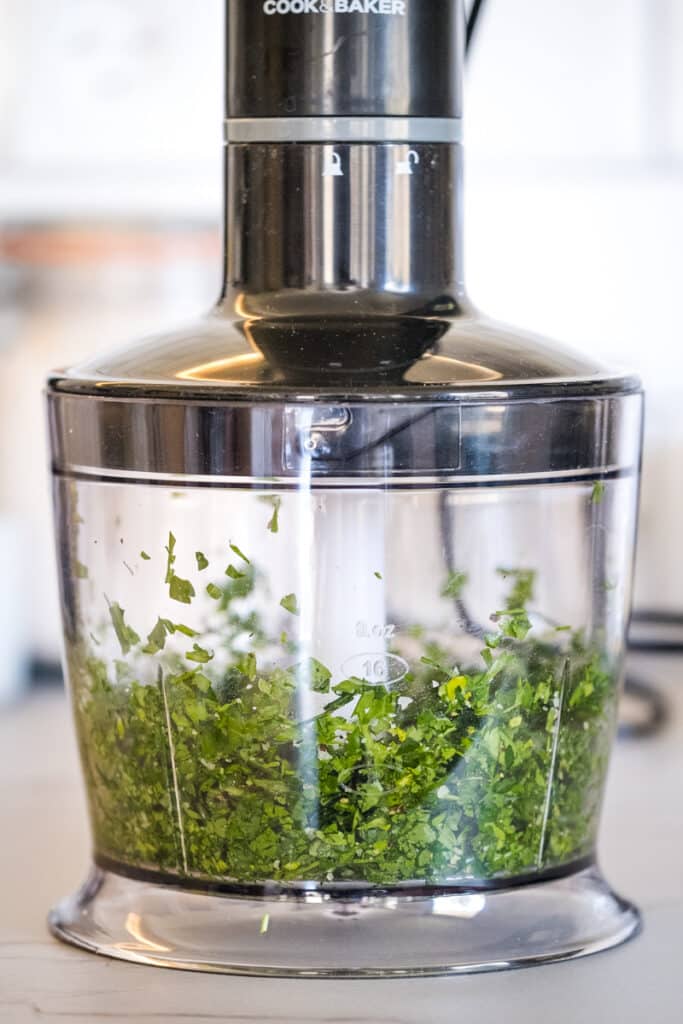 How to use this parsley chimichurri recipe
My favorite way to serve this sauce is with grilled steak or roasted and grilled meats. But it works even with eggs and roasted vegetables or complementing a vegetarian meal like Roasted Mushrooms and Millet Polenta.
I often use chimichurri sauce with sumac as a marinade for meats.
It even works as a dipping sauce for lectin-free bread or chips.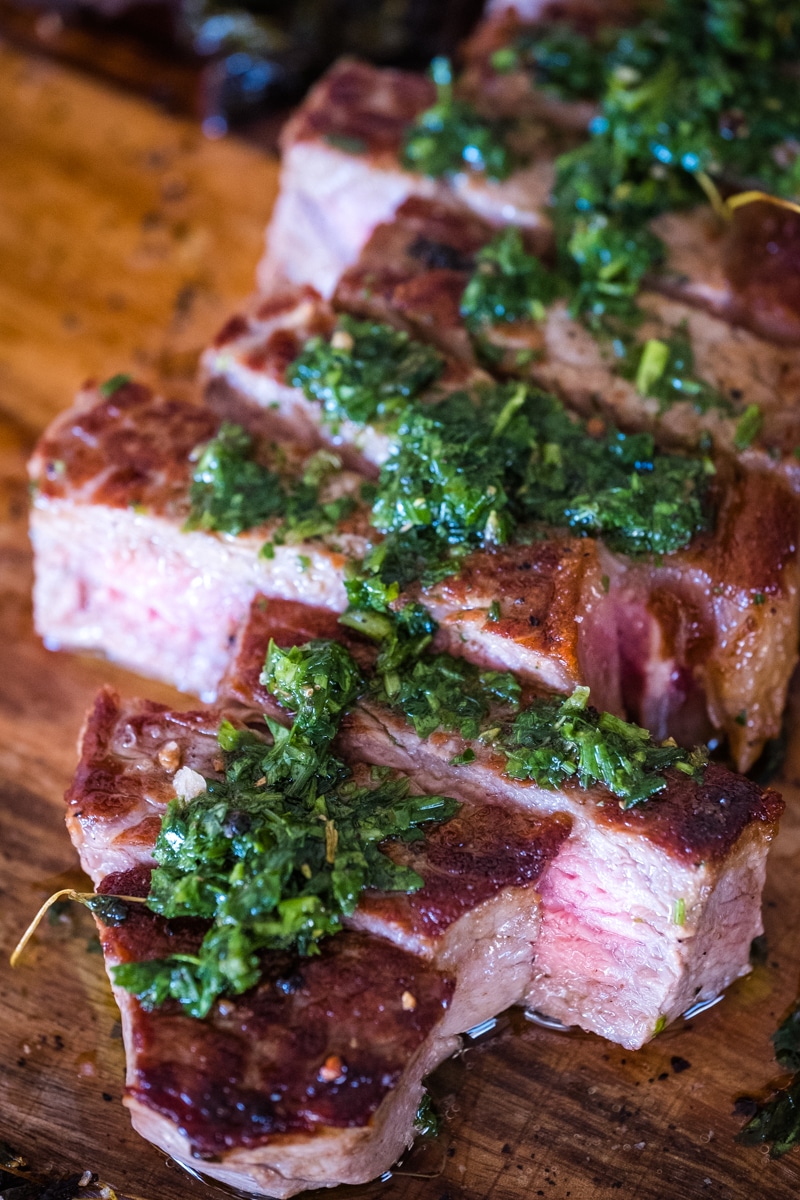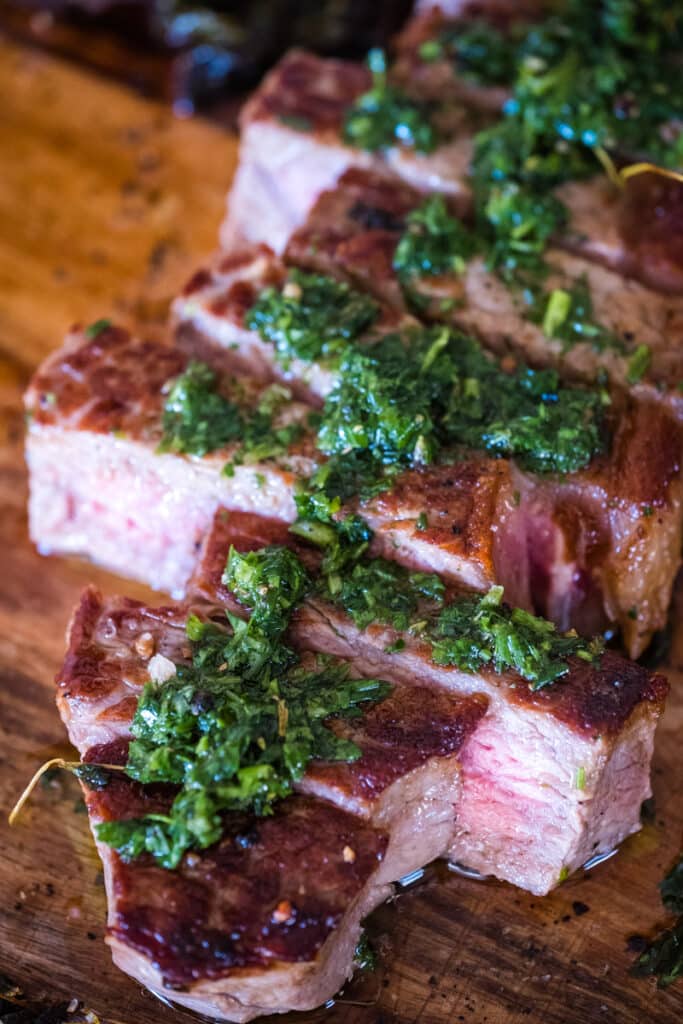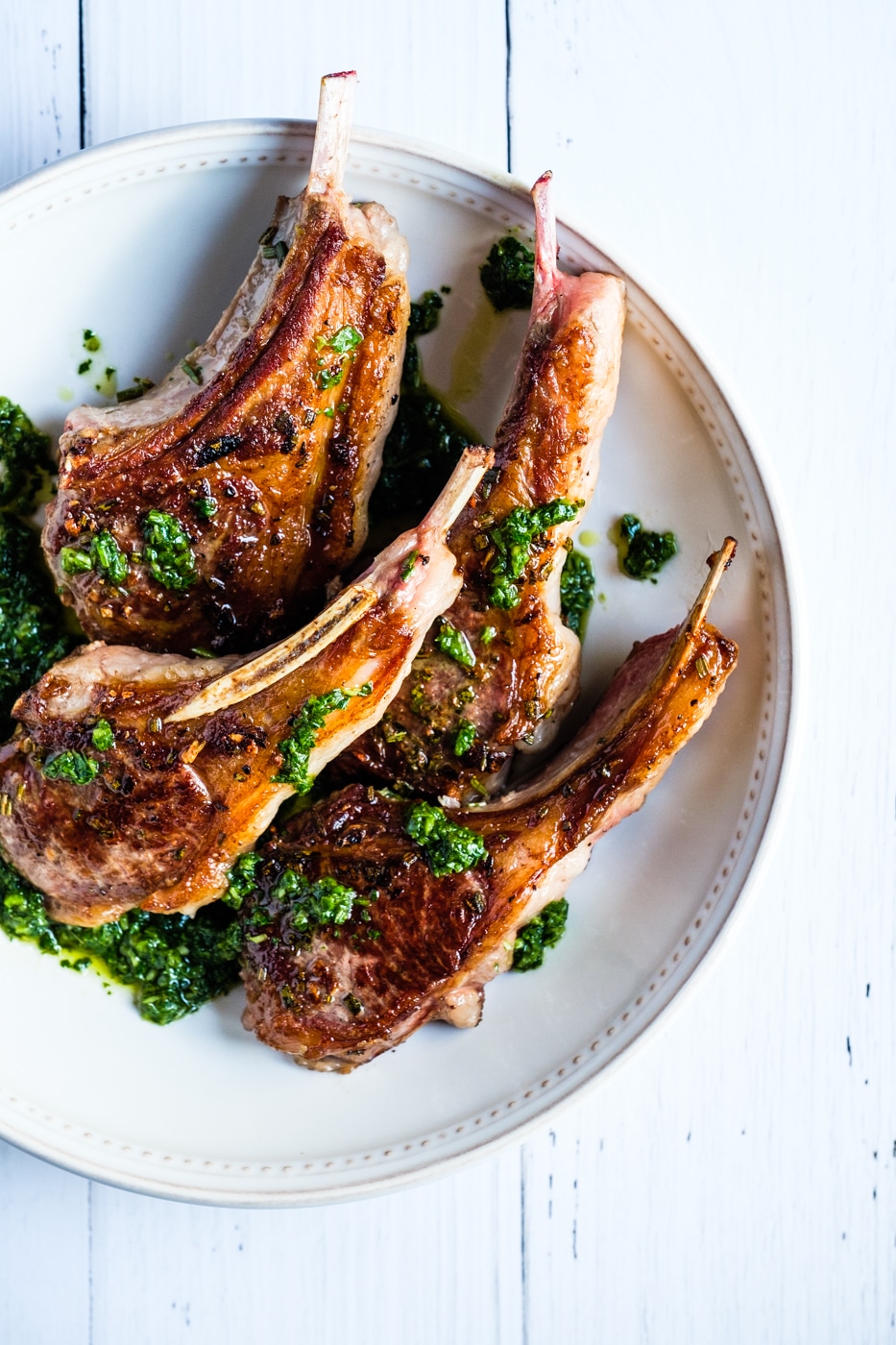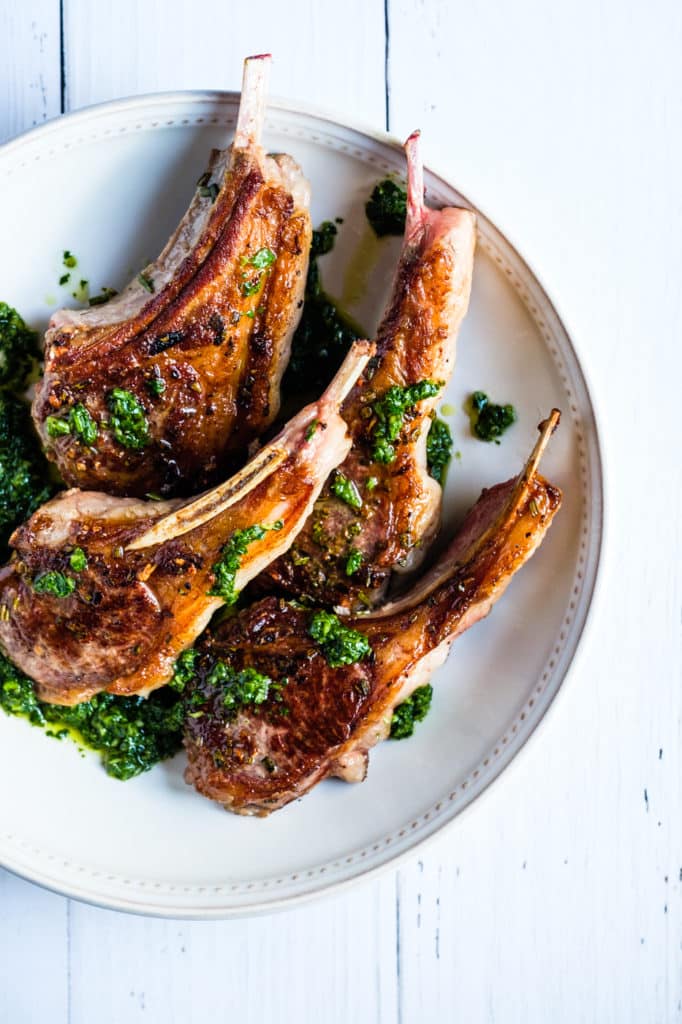 This parsley and chives chimichurri recipe is part of our 10+ Green Sauce Recipes for Healthy and Tasty Meals round-up.
*This page contains affiliated links, which means I get a small commission if you choose to purchase something via one of my links, at no extra cost to you.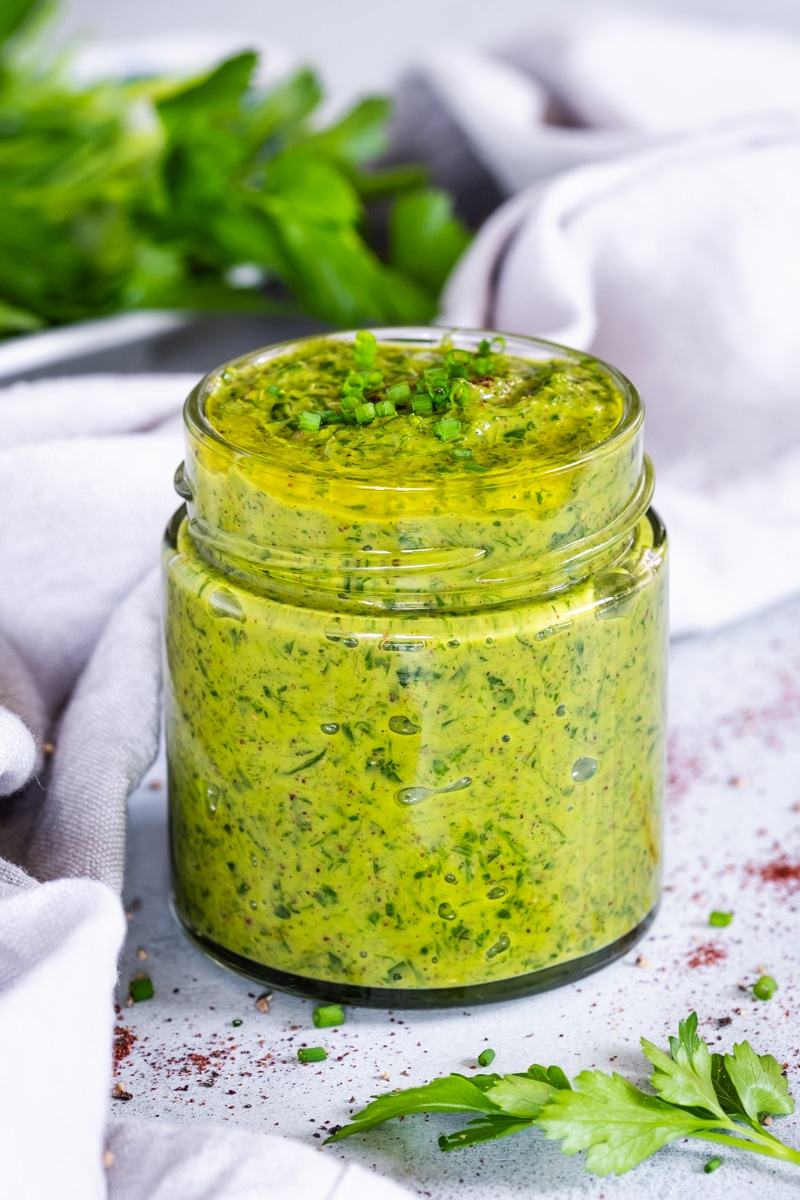 Print Recipe
Parsley and Chives Chimichurri with Sumac
This fresh, bright, and flavorful parsley and chives chimichurri goes perfectly with all kinds of meats but also with grilled or roasted vegetables.
Ingredients
1 cup roughly chopped parsley (well packed)
1/2 cup roughly chopped chives
2/3 teaspoon dry oregano
1/2 teaspoon sea salt flakes (or to taste)
1/4 teaspoon freshly ground pepper
1/2 teaspoon sumac
1 1/2 teaspoon apple cider vinegar (or more to taste)
1/2 cup extra virgin olive oil
Instructions
1

Add the parsley, chives, oregano, sea salt flakes, and pepper to a small food processor and mix until chopped. For a creamier texture, use a blender or an immersion blender.

2

Add sumac, olive oil, and apple cider vinegar and mix until combined.

3

Let the sauce rest for one or two hours before serving.