Everyone starts The Plant Paradox program with Dr. Gundry's green smoothie, but I didn't. I started it by baking orange-cranberry muffins.
That says something about me, right? Joke aside, I didn't make a smoothie for two weeks because I had no blender. I ordered a blender, waited for it to come, and started experimenting with the original Dr. Gundry green smoothie from the book until I reached a mix I was satisfied with.
I call it Green Dream because when I shared the smoothie for the first time on my Instagram, someone commented that it looked like a green dream. I asked that person for permission to use this as the official name. He agreed.
The Dr. Gundry Plant Paradox smoothie is nutritious, clean, tasty, refreshing
It's hard to find a lectin-free, sugar-free smoothie ready-made. Usually, green smoothies contain at least one fruit and/or cucumber. But this is so easy to make, and it tastes so good, not to mention it is much cheaper and environmentally friendly.
It's made of romaine lettuce, baby spinach, mint, ginger, coconut butter, hemp hearts, avocado and lemon juice. This can successfully replace one meal a day and will give you a copious amount of greens, healthy fats, and a little bit of plant protein. I know that everyone following the Plant Paradox program and a lectin-free diet has added their own contribution to this lectin-free staple. So feel free to tweak it to suit your palate and dietary needs.
I don't make the Green Dream plant paradox smoothie every day. My body asks for it when it's time for a reset. I usually break my fast with it late morning, but to tell you a secret, you will feel excellent if you have it for dinner (very helpful when you want to shed a few pounds). I make a full blender each time, making three portions (more or less depending on how big your appetite for smoothies is).
More green smoothie recipes
If you are up for another great-tasting, nutritionally dense, superfood green smoothie, try the Avocado and Collard Greens Superfoods Smoothie.
This recipe is part of The Ultimate Lectin-Free Breakfast Guide, Recipe Round-Up, check it out for more tasty and satisfying lectin-free breakfast ideas.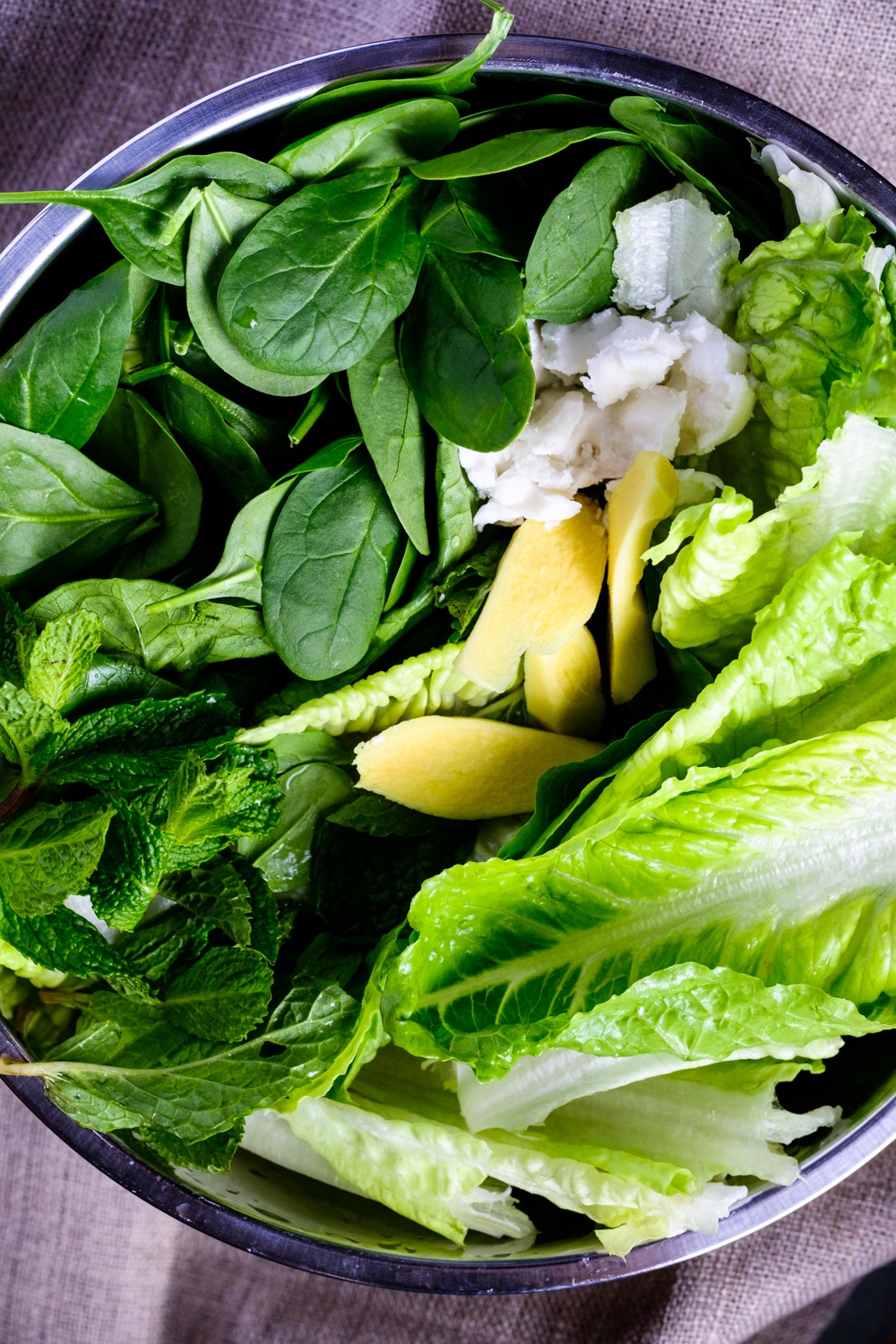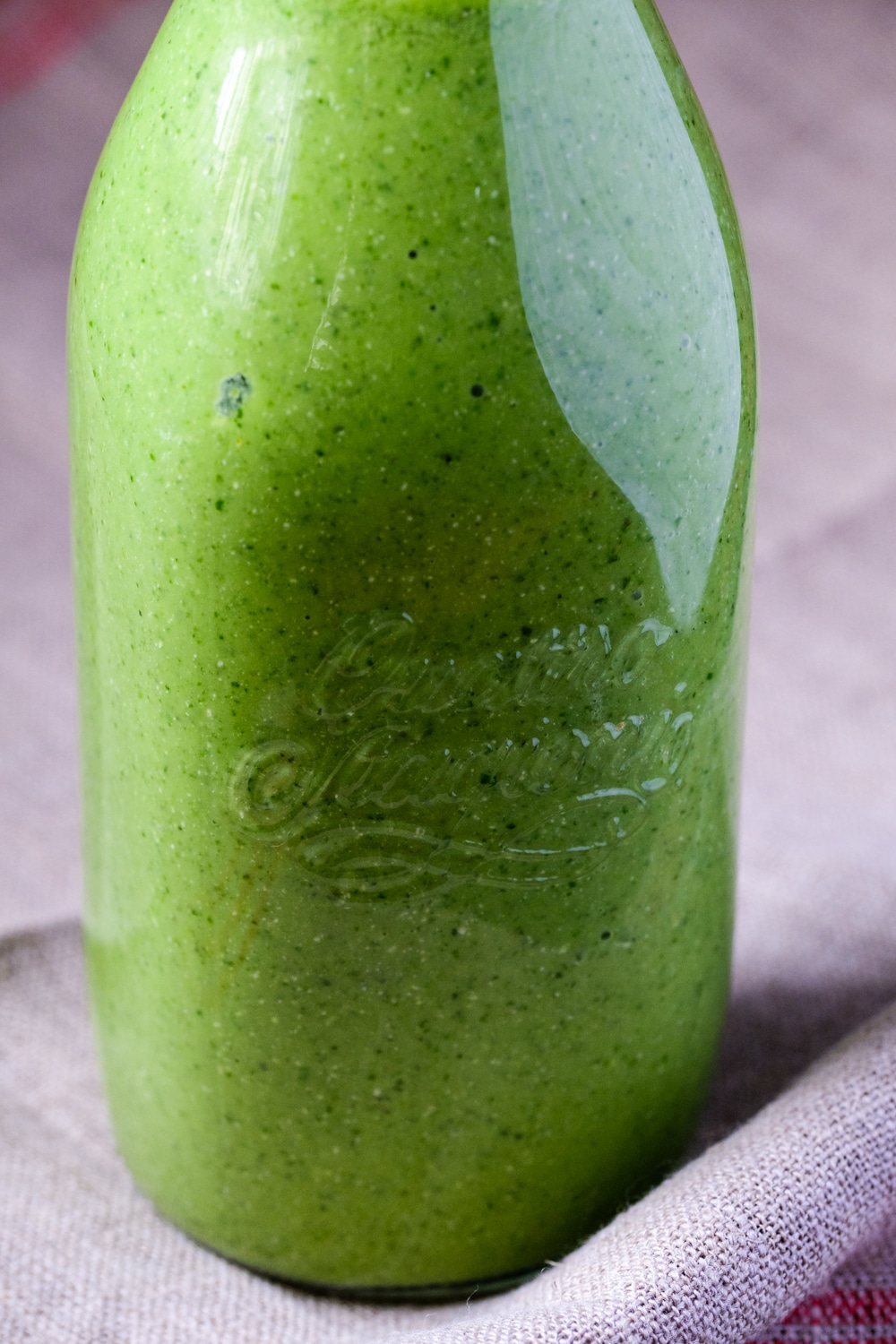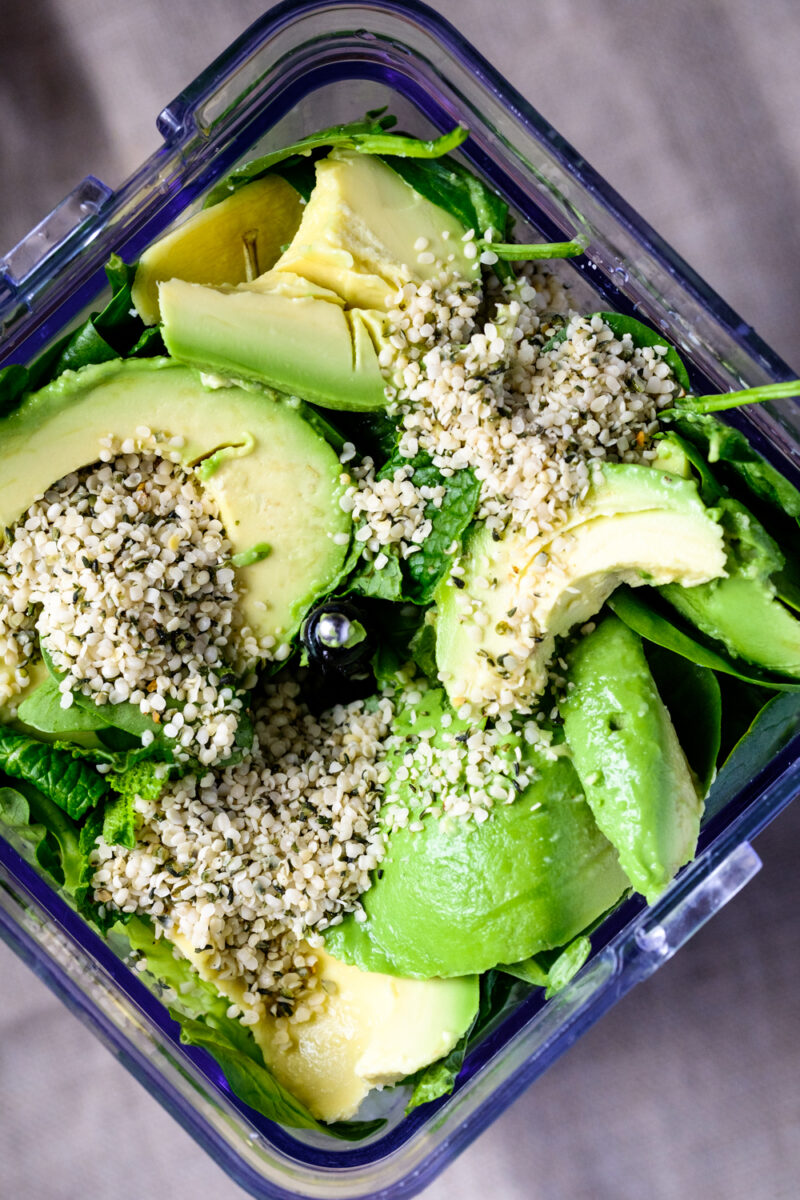 Print Recipe
Green Dream, The Plant Paradox Smoothie
Start your health journey with this lectin-free green smoothie.
Ingredients
6 cups of chopped romaine lettuce

3 cups of baby spinach leaves

1 ripe avocado

1 piece of raw ginger, the size of a thumb

1 small bunch of fresh mint (stems and leaves)

3 tbsp coconut butter

3 tbsp hemp hearts

1 lemon, juice

3 cups of water
Instructions
1
Wash, chop and measure the ingredients (rough chopped lettuce takes more space than spinach, so I fill the blender with lettuce first up to the 6 cup mark, then stuff as much spinach as I can, and leave a little space for the avocado and the rest of the ingredients).
2
Stuff your blender with all the ingredients, adding water on top (I have a 9 cup Ninja blender and I fill it all the way up) and blend on high until smooth.
3
Taste and check thickness, add more water if necessary.
4
Store in an air-tight glass container, in the fridge, for up to three days. I like to refrigerate at least one hour before drinking. Alternatively, if you are in a rush, replace some of the water with ice.
Notes
Lectin-free, suitable for Plant Paradox Phase 2 and 3, for the Phase 1 cleanse coconut butter and hemp hearts should be avoided. Sugar-free. Gluten-free. Vegan.