Power up your day with this healthy and delicious keto green smoothie inspired by Dr. Gundry's Plant Paradox smoothie! Packed with nutrient-rich ingredients like leafy greens, avocado, microgreens, and herbs, this low-carb and lectin-free smoothie is the perfect breakfast.
My health journey started in August 2017 after I read The Plant Paradox book by Dr. Steven Gundry. This green smoothie is something I go back to every time I need a reset.
If you love to start your day with something light and refreshing, this keto green smoothie is the perfect breakfast. You can even personalize it and add more ingredients to it.
What is a keto green smoothie?
Generally, a green smoothie is a beverage made by blending fruits and green leafy vegetables. If we want a keto green smoothie, we need to use ingredients that are low in carbs, so the only acceptable fruits to use are avocados and lemons (limes too).
While berries in small quantities are ok from a macros perspective, if you add a handful of berries, the smoothie's color will not be green anymore, which is ok if you don't care about the color or the extra sugar.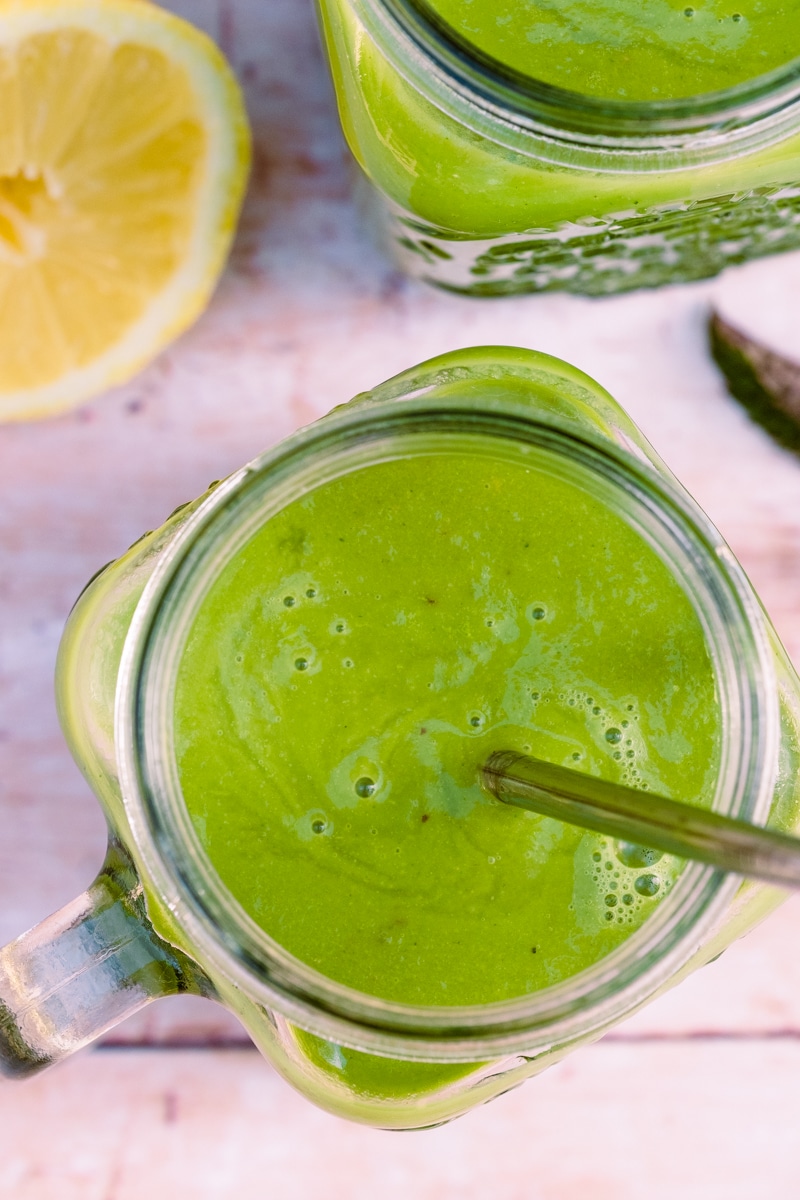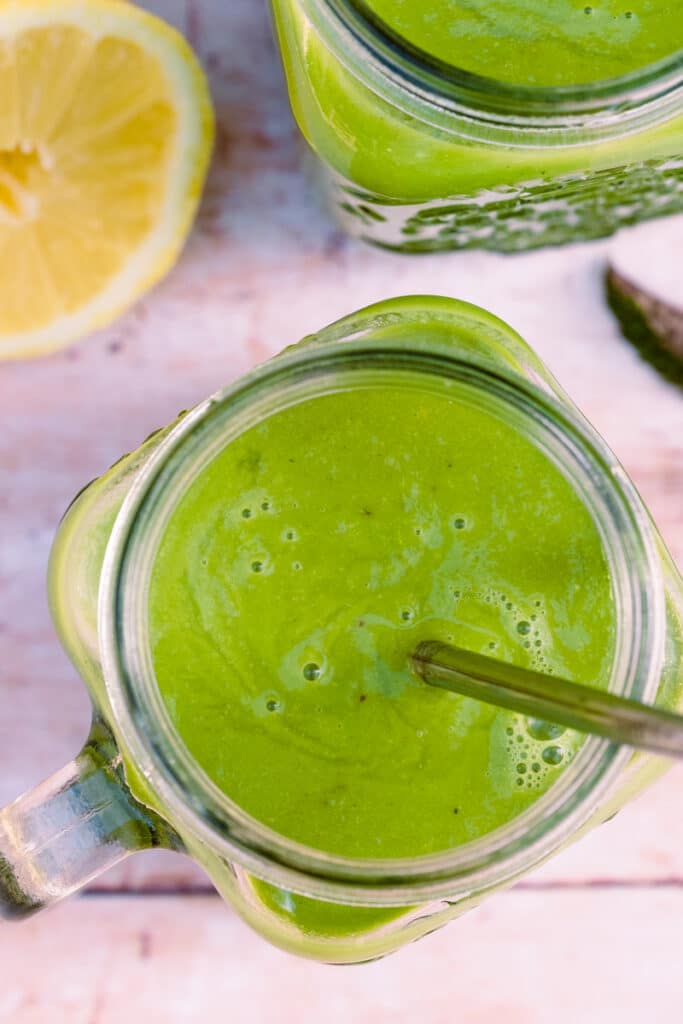 The Dr. Gundry Plant Paradox smoothie
The first time I had this smoothie was when I started The Plant Paradox program by Dr. Steven Gundry. The green smoothie is the breakfast of the 3-day plant paradox cleanse, also called Phase 1. During this phase, you will drink the green smoothie for breakfast.
My variation is slightly different, adding more nutrients and flavor and removing the part I never liked: the stevia drops. I don't know about you, but I don't like a green smoothie to be sweet.
The original plant paradox smoothie was made with romaine lettuce and spinach, avocado, mint, lemon, ice, and a drop of stevia.
I added broccoli microgreens and cilantro microgreens for their incredible benefits. If you can't find microgreens, you can use broccoli sprouts and mature cilantro.
When I use this smoothie for the 3-day cleanse, I keep it simple with the main ingredients. For the rest of the time, I like to add some hemp hearts, coconut butter, and even a good collagen protein if I have any.
How does this keto green smoothie taste?
This green smoothie has herbal and minty flavors, making it a very refreshing and light way to start your day with. The consistency is creamy and soft due to the avocado.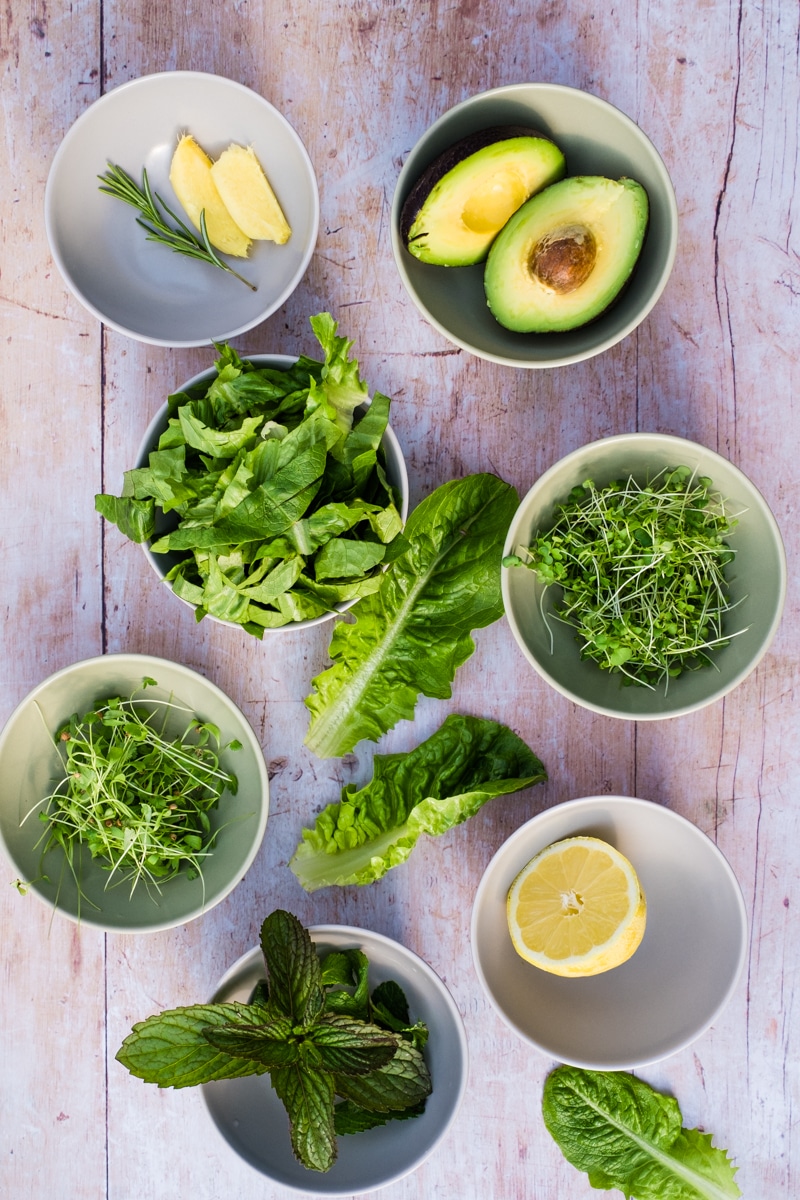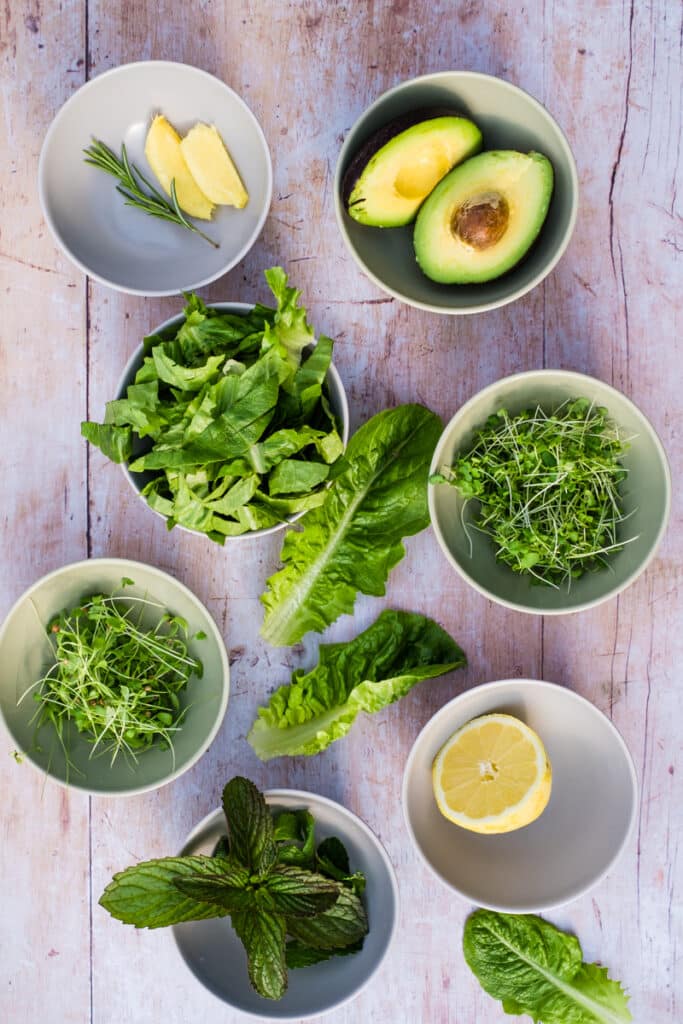 Ingredients for this detox green smoothie recipe
Romaine lettuce and baby spinach (or just lettuce)
Broccoli microgreens (you can also use broccoli sprouts)
Cilantro microgreens (or cilantro)
Avocado
Fresh mint
Fresh ginger
Freshly squeezed lemon juice
Filtered / mineral water (preferably cold)
If you want the smoothie to be more consistent, you can add the following ingredients:
Hemp hearts – for more protein, healthy fats, vitamins, and minerals
Coconut butter – for more healthy fats and an interesting taste twist
Rosemary – for more flavor, polyphenols, and the amazing benefits of rosemary (anti-inflammatory, antioxidant, immune, digestive, and cognitive support)
Freshly ground flax seeds for more fiber
Parsley – if you don't like cilantro, you can use fresh parsley instead, or you can use both
NOTE: If you use this green smoothie as your breakfast in your 3-day plant paradox gut cleanse, skip the coconut butter and hemp hearts.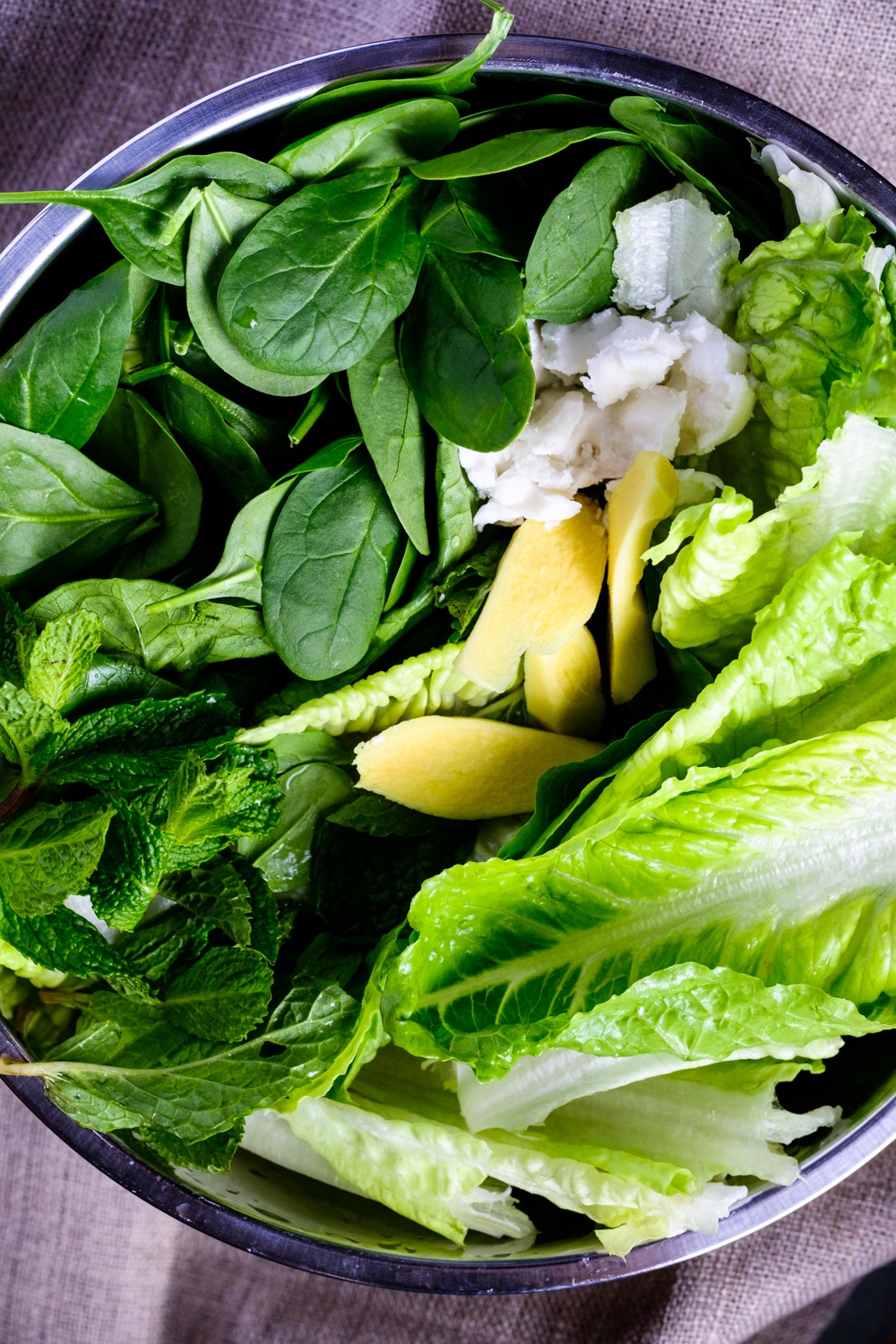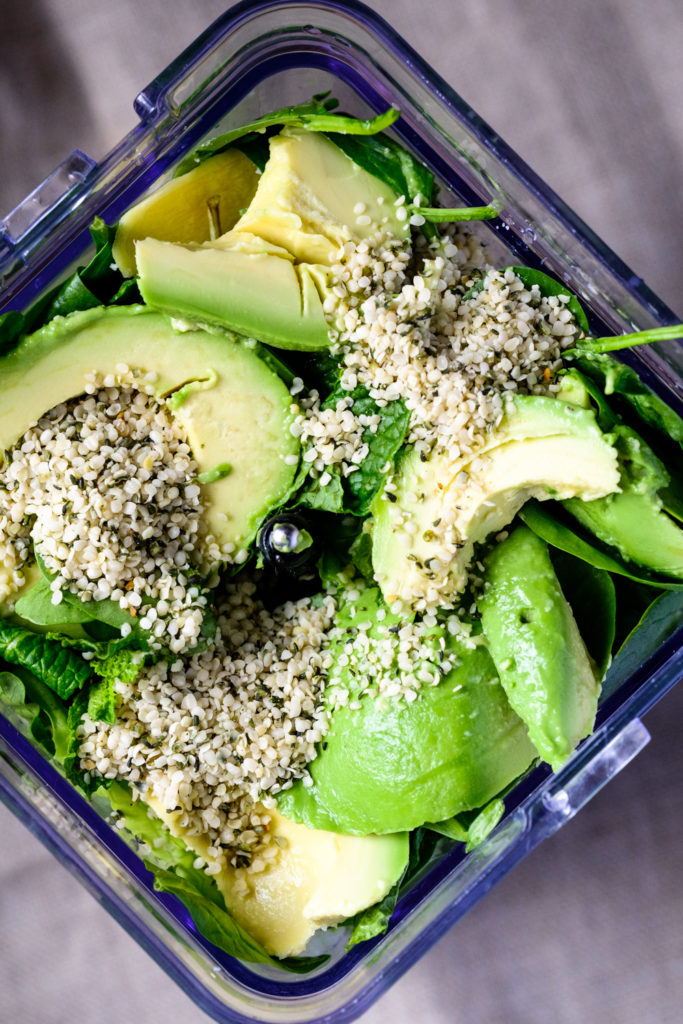 How to make this green smoothie
I love how easy it is to make a smoothie. Just throw everything in a blender and that's it. If you want to make this process even faster, prepare your ingredients in advance: wash and dry the leafy greens and herbs, peel the ginger and make sure you have a ripe avocado around.
From one avocado, you make two servings. Each serving is about 1 1/2 cup. My husband also loves this smoothie, so I always make two.
You can also make more servings in advance and store them in an airtight jar in the refrigerator, but I think is best to consume it after you make it or within a few hours.
I hope you love this keto green smoothie, inspired by Dr. Gundry's plant paradox smoothie.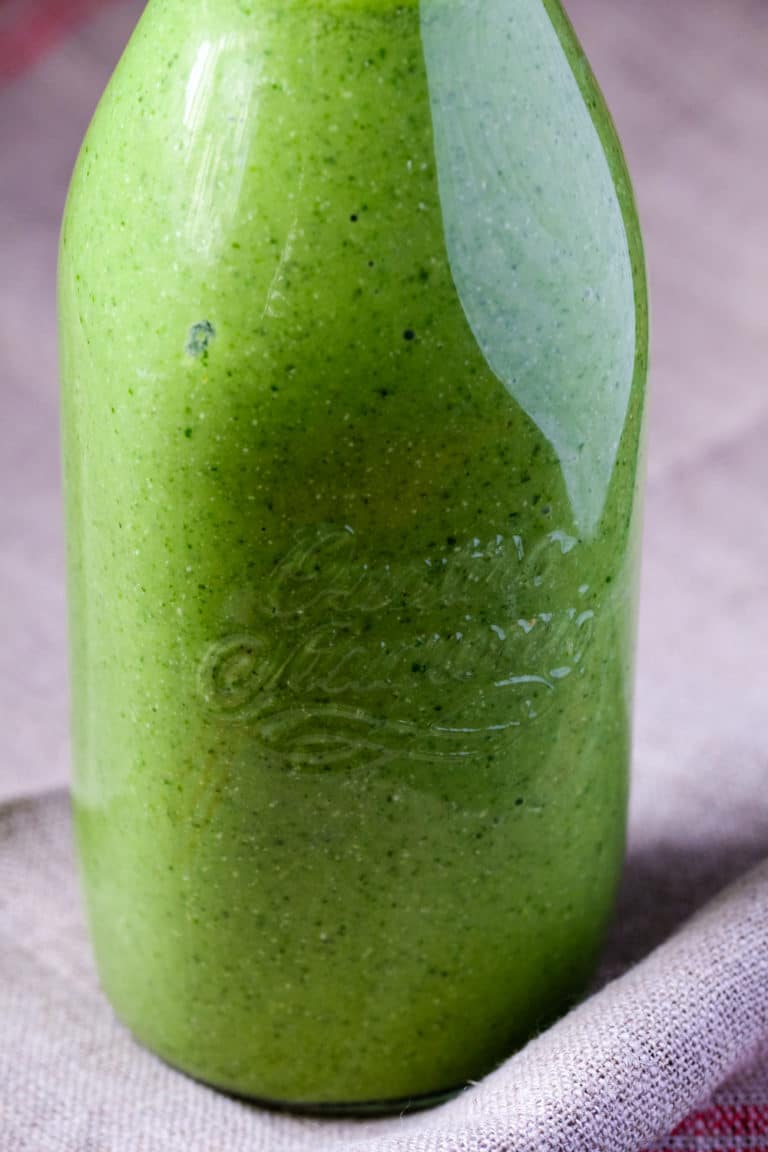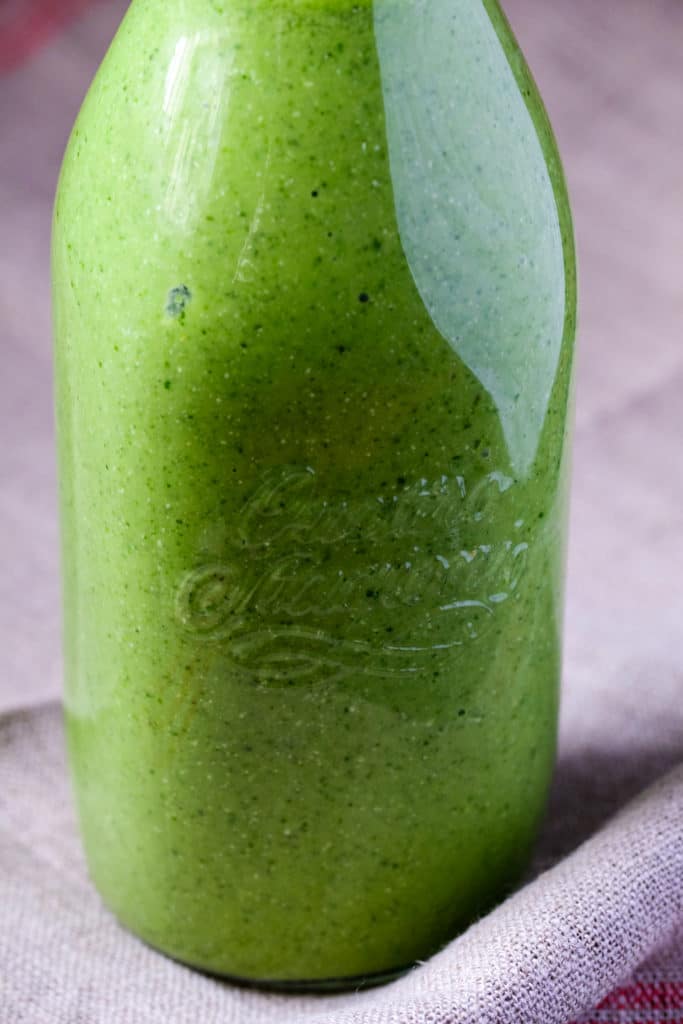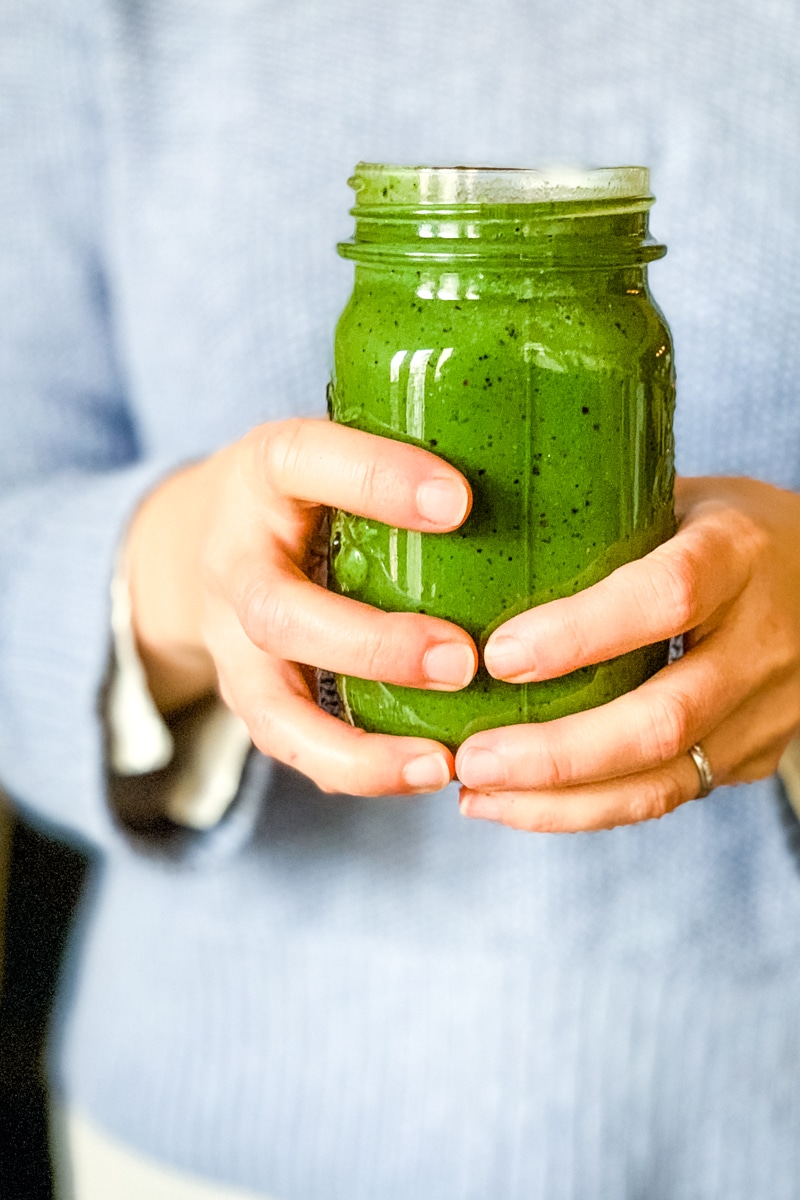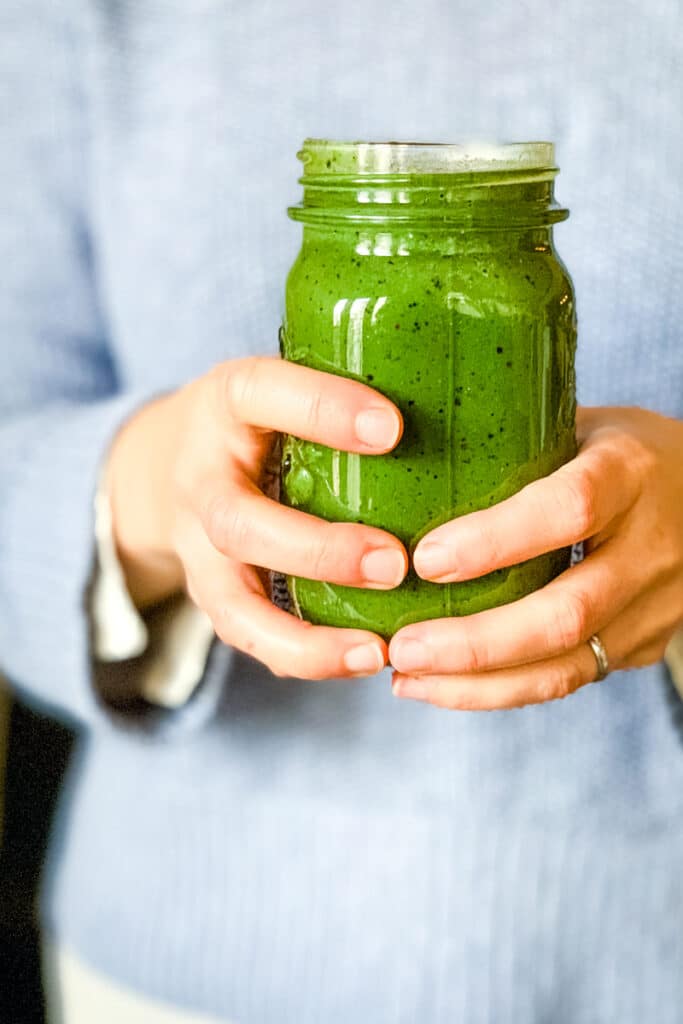 The 3-day cleanse to lose belly fat (and feel better)
This smoothie is the star of one of my most recent cleanses: the 3-day cleanse to lose belly fat and feel better.
More green smoothie recipes
If you are up for another great-tasting, nutritionally dense, superfood green smoothie, try the Avocado and Collard Greens Superfoods Smoothie.
If the Green Dream is refreshing and light, the Superfoods Smoothie is decadent and almost tastes like a dessert.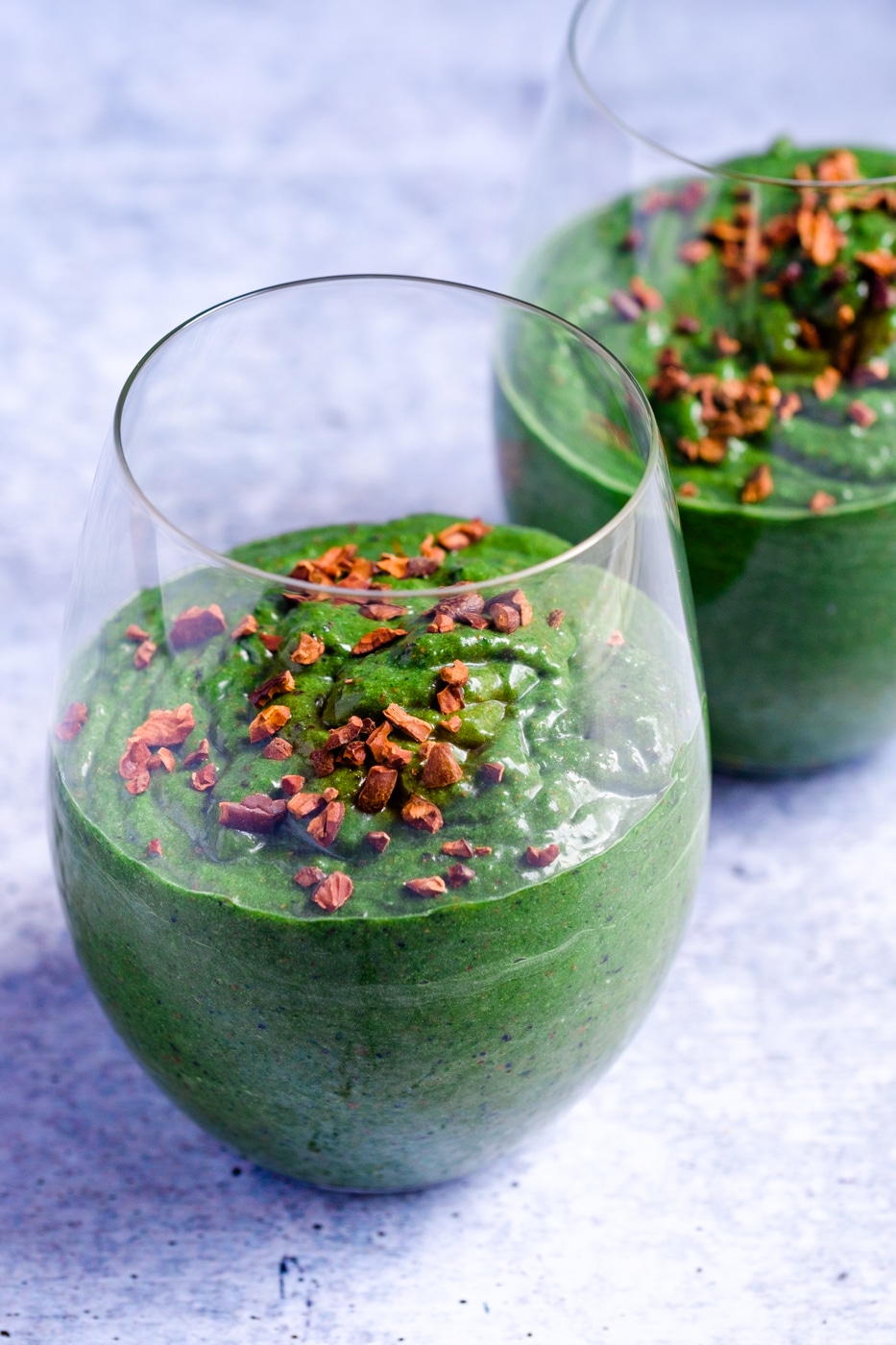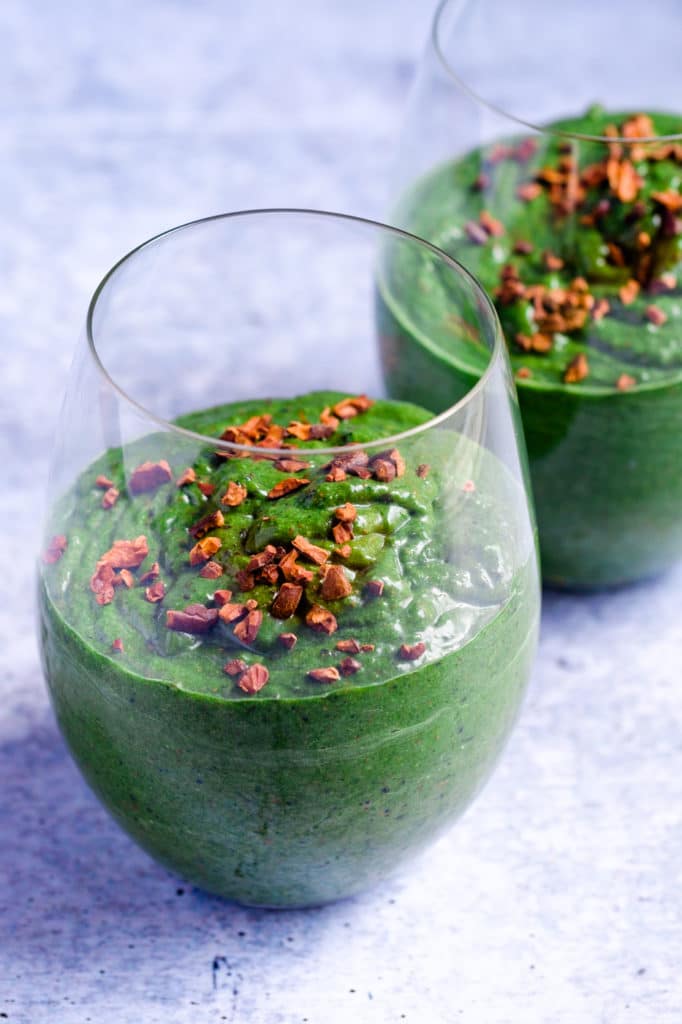 More lectin-free breakfast recipes
This green smoothie recipe is part of The Ultimate Lectin-Free Breakfast Guide, Recipe Round-Up, check it out for more tasty and satisfying lectin-free breakfast ideas.
*This post contains affiliated links, which means I get a small commission if you choose to purchase something via one of my links, at no extra cost to you.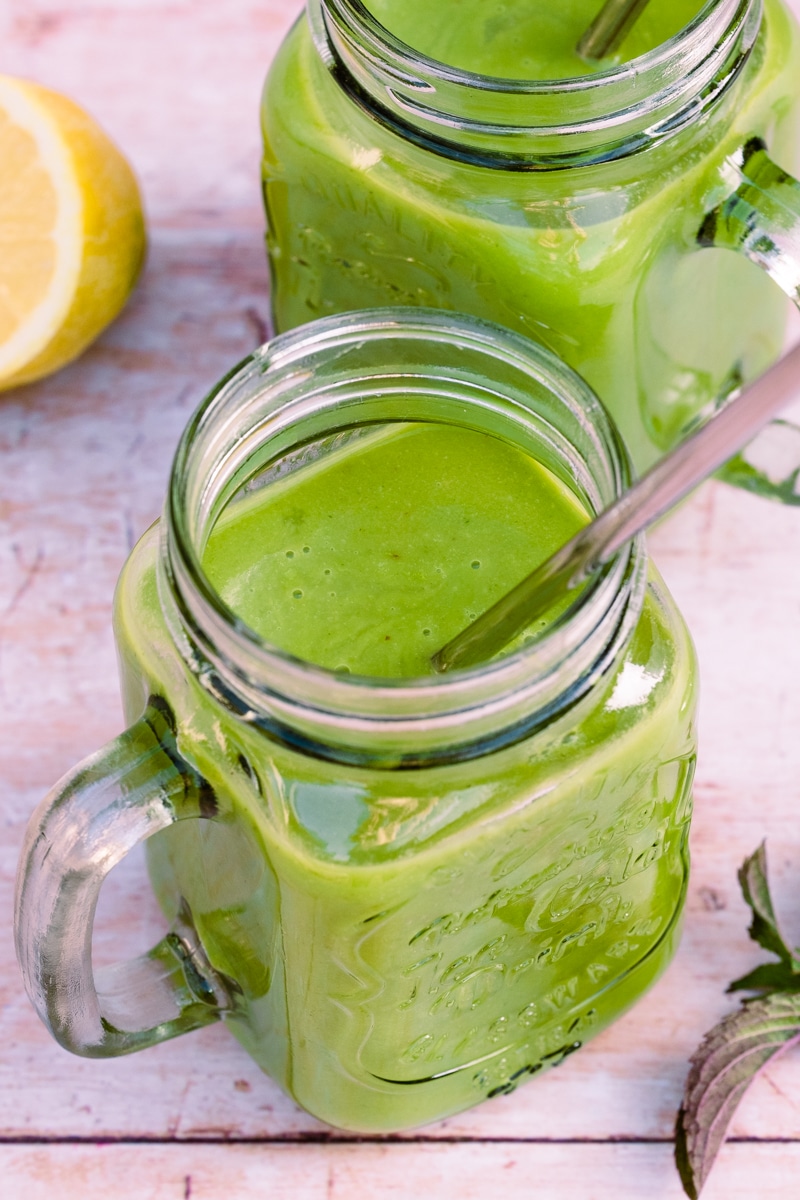 Print Recipe
Green Dream, The Plant Paradox Smoothie
Start your day with this refreshing and delicious lectin-free green smoothie inspired by Dr. Gundry's 3-day detox green smoothie. I adjusted the recipe to fit my taste and added a little more kick to it.
Ingredients
2 cups of chopped romaine lettuce (or a mix of lettuce and spinach)

1 ripe avocado

1 thumb size piece of raw ginger

1 small bunch of fresh mint (stems and leaves)

a small handful of broccoli microgreens (or use sprouts), about 1/2 cup

a small handful of cilantro microgreens (or mature cilantro), about 1/4 cup

juice of 1/2 lemon (or to taste)

1 sprig rosemary (leaves)

2 cups water (start with less water and add up until you reach your desired consistency)

Optional ingredients: hemp hearts (for more protein), coconut butter (for more healthy fats), freshly ground flax seeds (for more fiber)
Instructions
1
Blend all the ingredients in a blender until smooth and creamy.
2
Adjust with lemon juice and water until you reach the desired taste and consistency.
3
Serve immediately, or store for a few hours in the refrigerator, in an air tight jar.