Tacos, sandwiches, wraps, burgers, we all love these and they have something in common: they all need some sort of bread to bring the flavors and textures together. But is it the bread we love, or the experience of eating with the hands, biting from more layers of food of different textures and taste, wrapped together? I think is the experience we are looking for. When starting the plant paradox lifestyle, or a clean diet, without grains, these are the first type of foods we tend to miss. But don't worry, there are so many healthier and delicious alternatives. Let's explore together some of my favorite lectin-free healthy wraps.
Nature's wraps. Healthy alternatives to bread and grain tortillas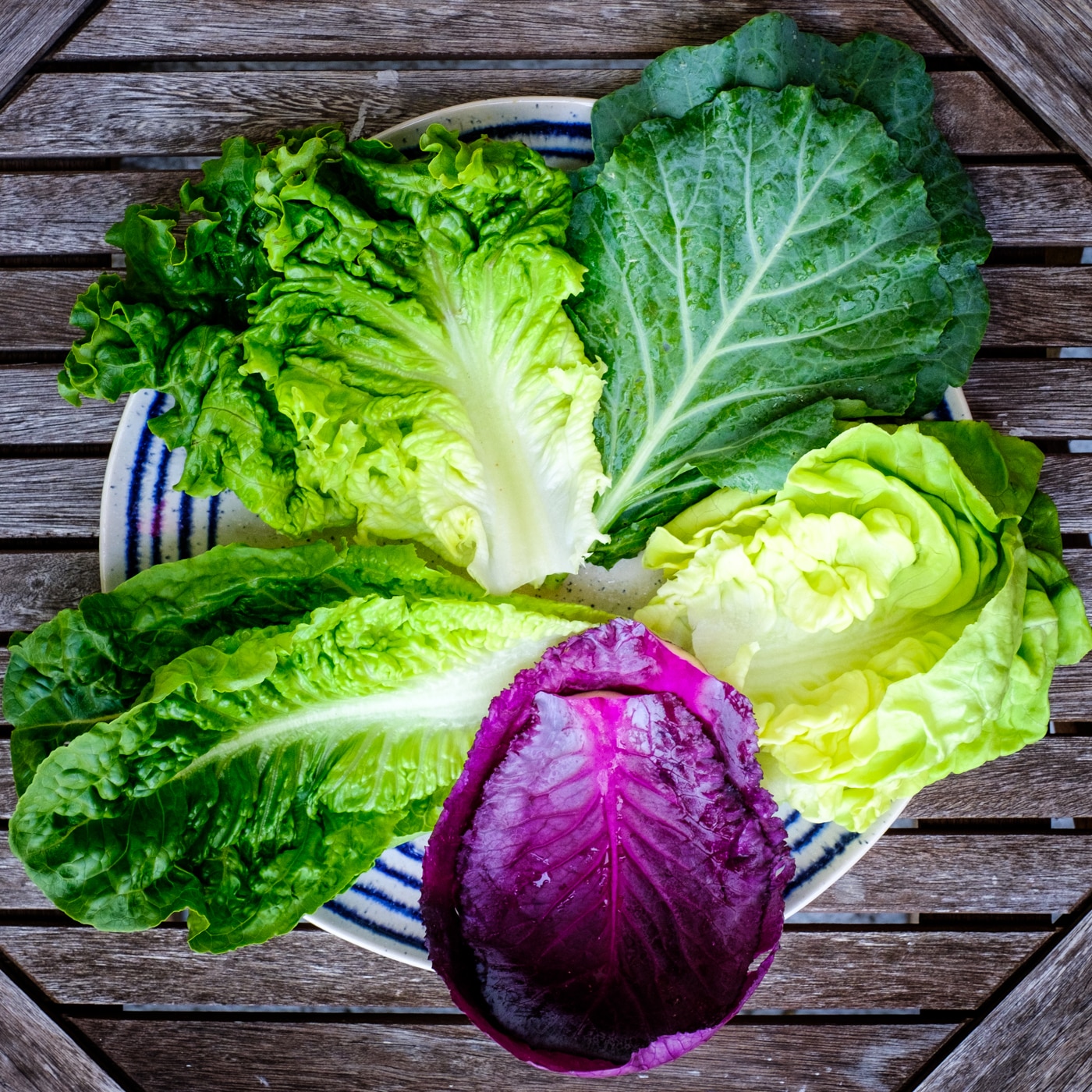 I've tried it all (I could find). All kinds of lettuces and all kinds of wraps. And I wanted to make a list of them for anyone who is at the beginning of their grain-free or lectin-free journeys. While it may seem easy and natural after a while of experimenting with everything, I've been there and it's not that obvious at the beginning.
I'll start with my seven favorite nature's lectin-free healthy wraps. These are the least expensive, the healthiest and they work with everything. Plus two types of healthy, grain-free tortillas that will satisfy your cravings for corn or wheat tortillas.
***
Healthy wraps
Romaine lettuce
One of the most nutritionally dense of all the lettuces, I love romaine because is sturdy, crunchy and delicious. For wraps I usually choose the hearts; I remove the big outer leaves and used them chopped, for salads, and I keep the smaller leaves in the middle for wraps/boats. I rarely use romaine for tacos, and I prefer to use them, because of the longer shape, for hot-dogs, avocado/guacamole boats, or for this Creamy Artichoke Spread.
Butter lettuce
I love the way they look and how they taste. To me, they are perfect for tacos. The downside is that they are super fragile so best used in a double or triple layer, with light fillings – what makes them perfect for tacos.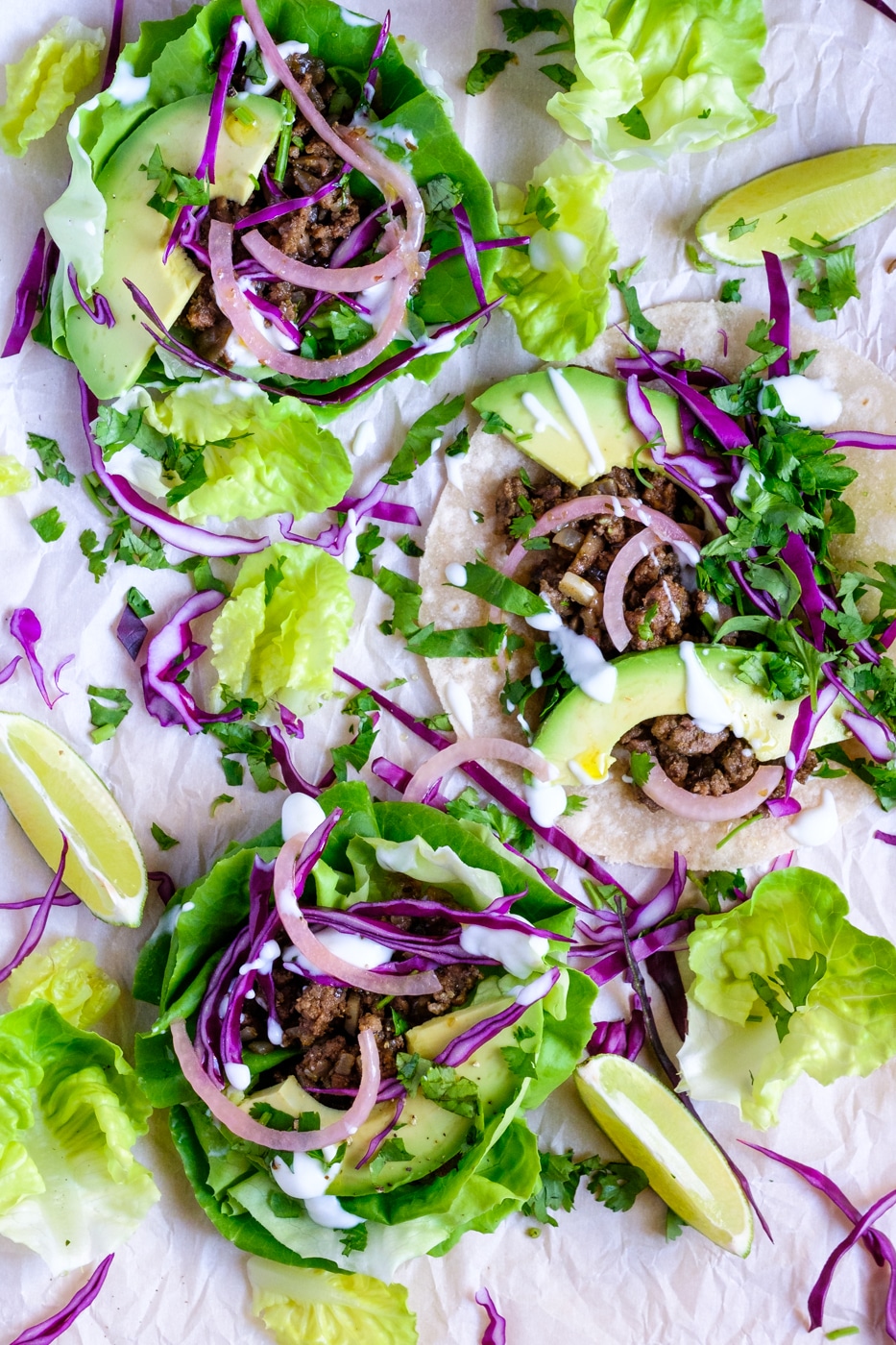 Curly lettuce
This is my favorite way to replace burger buns. They are much sturdier than the butter lettuce and used in a double layer, they can nicely hold a burger.
Collard greens
These are made to be wrapped. They are so sturdy and the leaves are so perfectly shaped and so big, they make the best rolls or burritos. They just need to be blanched before use (submerged in hot water with lemon for a few minutes, drained and dried) and to have the hard part of the stem removed (slice it with a knife). I have posted this recipe a while ago, along with a tutorial on how to prepare the lectin-free healthy wraps – Collard Greens Wraps with Sardines and Avocado Salad.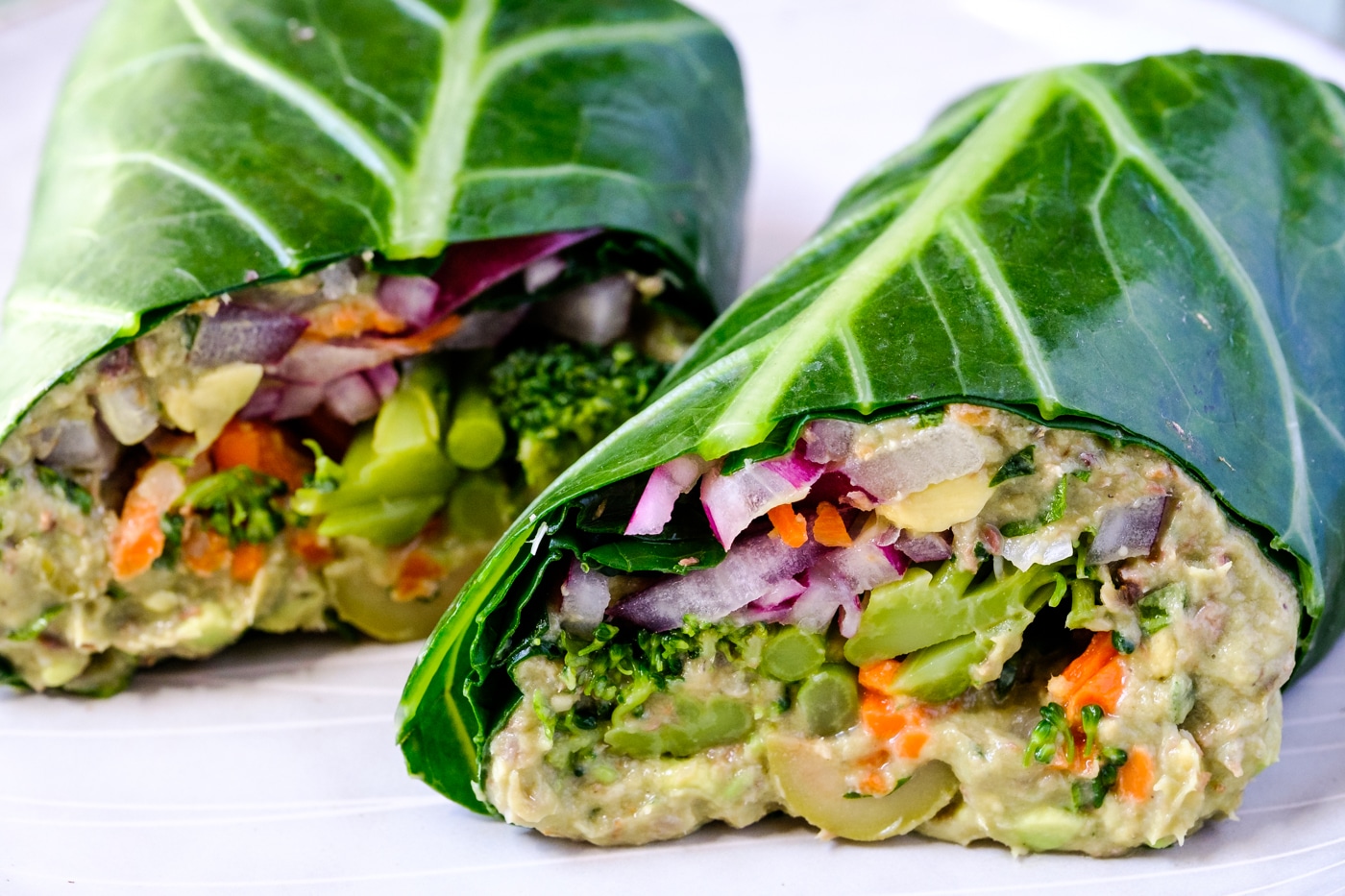 But if you are not a fan of sardines you can fill it with anything you want (chicken salad or just cooked chicken breast, beef sausage, tuna, salmon etc). You can wrap them more in a sandwich form or more like a burrito roll, anything works because these leaves are not going to let you down. As you will see in the above sardines recipe, I put two big leaves together, so that makes a huge wrap, or if you use smaller leaves you can make smaller rolls (see below).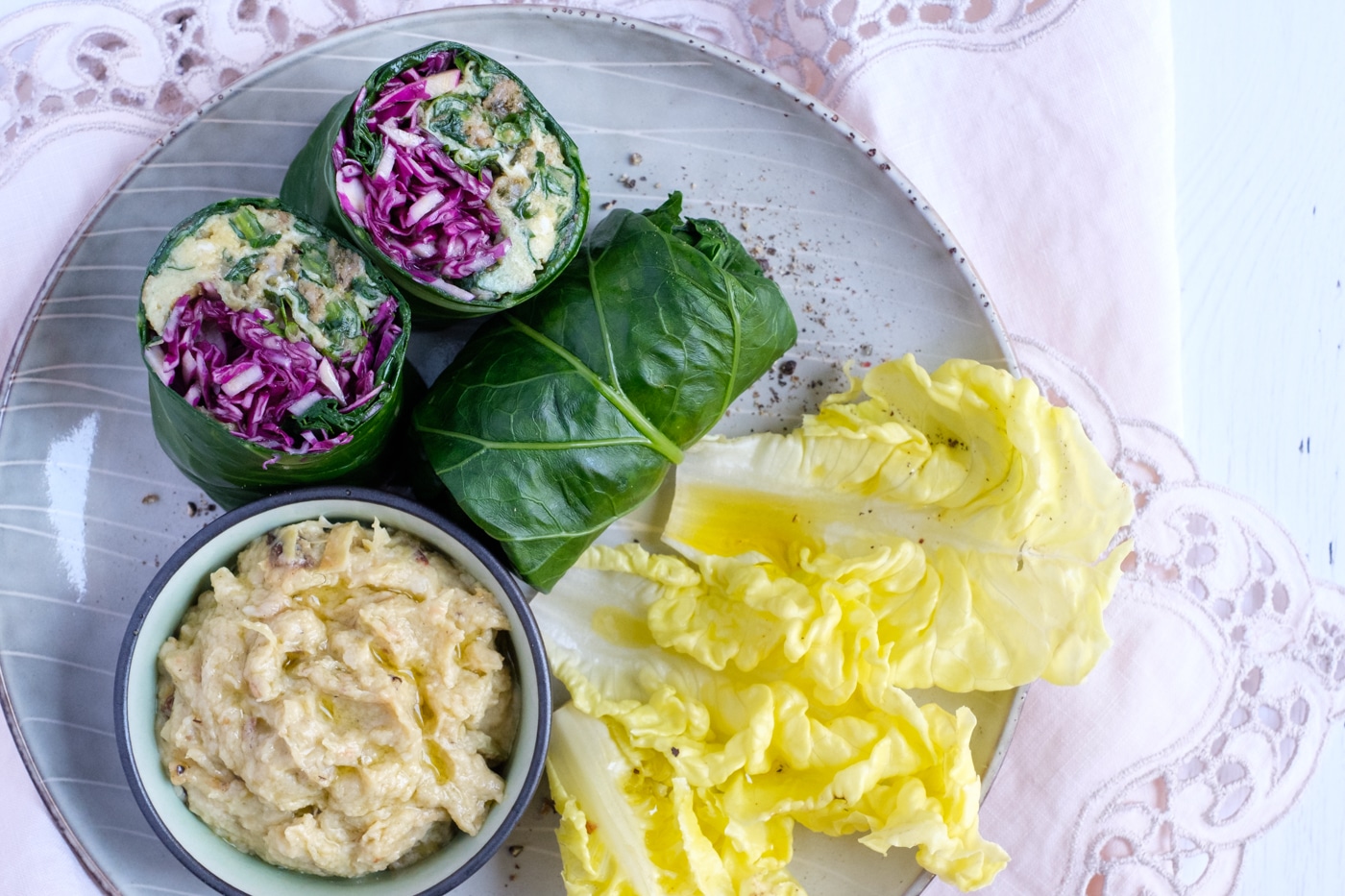 Radicchio leaves / Red cabbage leaves
They make cute little cups for my sardines or herring curry salad (I prefer radicchio, is easier to peel than cabbage). Here you find the full recipe: Plant Paradox Curried Sardines in Radicchio Cups. Again, you can use them for any filling. Get creative.
Nori wraps
I use them for compliant sushi rolls, but you can as well use them for sandwich rolls. These are absolutely delicious and easy to make. You just need a little training with rolling nori, but once you figure that out is a piece of cake. Check this Salmon Avocado Nori Rolls with Almond Cream Cheese, one of my favorite recipes.
You can make those nori rolls using my Easy Turkey or Chicken Salad with Homemade Egg-Free Mayonnaise. Just add some rucola, avocado, carrot sticks and olives to the mix and you have a great breakfast, lunch or dinner.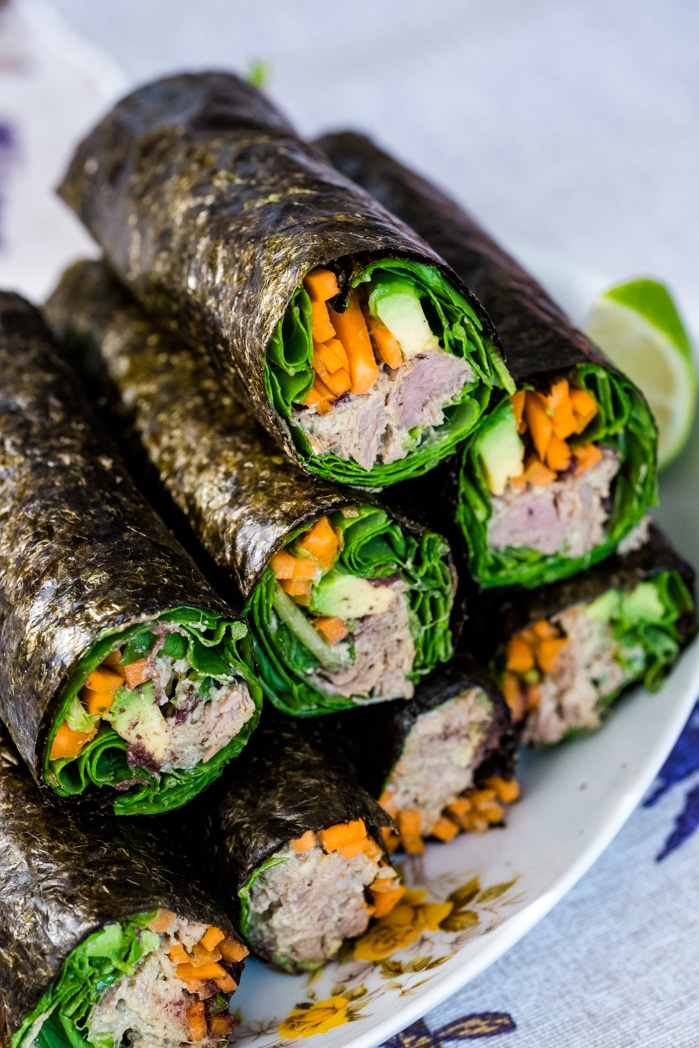 Jicama tortillas
A really great alternative to classic tortillas, and super friendly to your gut bugs, but not easily available. I found them in an HEB store in Texas, but I can imagine this is not something you will find if you live in Europe, Australia or even many places in the US. And to make them at home, you need really big jicamas and a huge professional slicer. But if you find them get them because they are awesome.
Siete tortillas
Again, this is probably only a US thing, but their non-grain tortillas, both the Cassava flour and the Almond flour are really tasty. Both make nice tortillas, but the Almond flour ones, if cooked some extra time, become crispy and perfect for tostadas. Not if you are on a budget though, they are also pretty expensive.
Or maybe you are thinking taquitos? Fill them with eggs, leftover tacos meat, some green leaves or really whatever you have in the fridge. Slightly warm the tortillas before wrapping them, then broil them in the oven for 5, 7 minutes with a little ghee. They are delicious.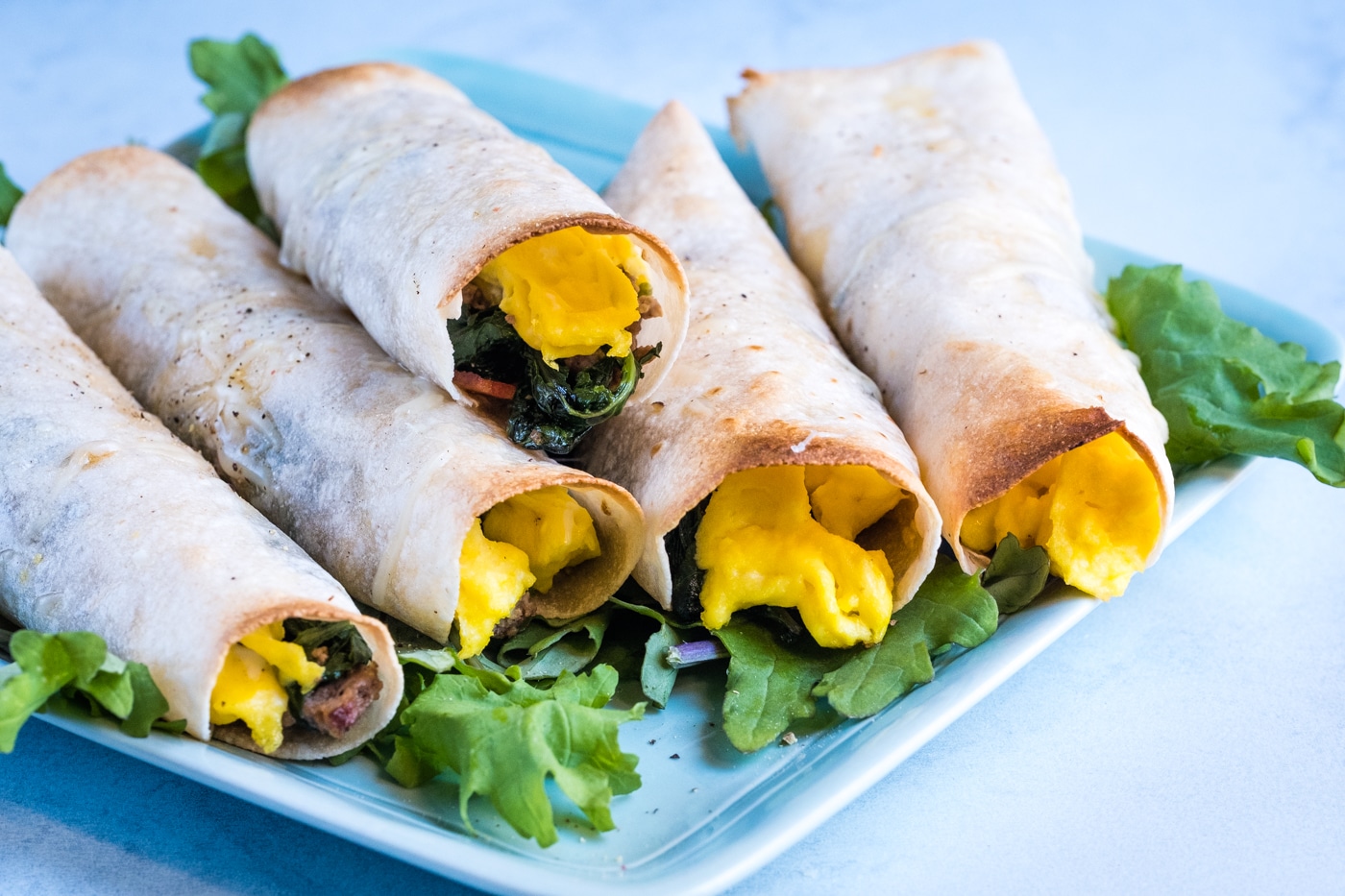 Or maybe breakfast burritos? You can make them in the pan.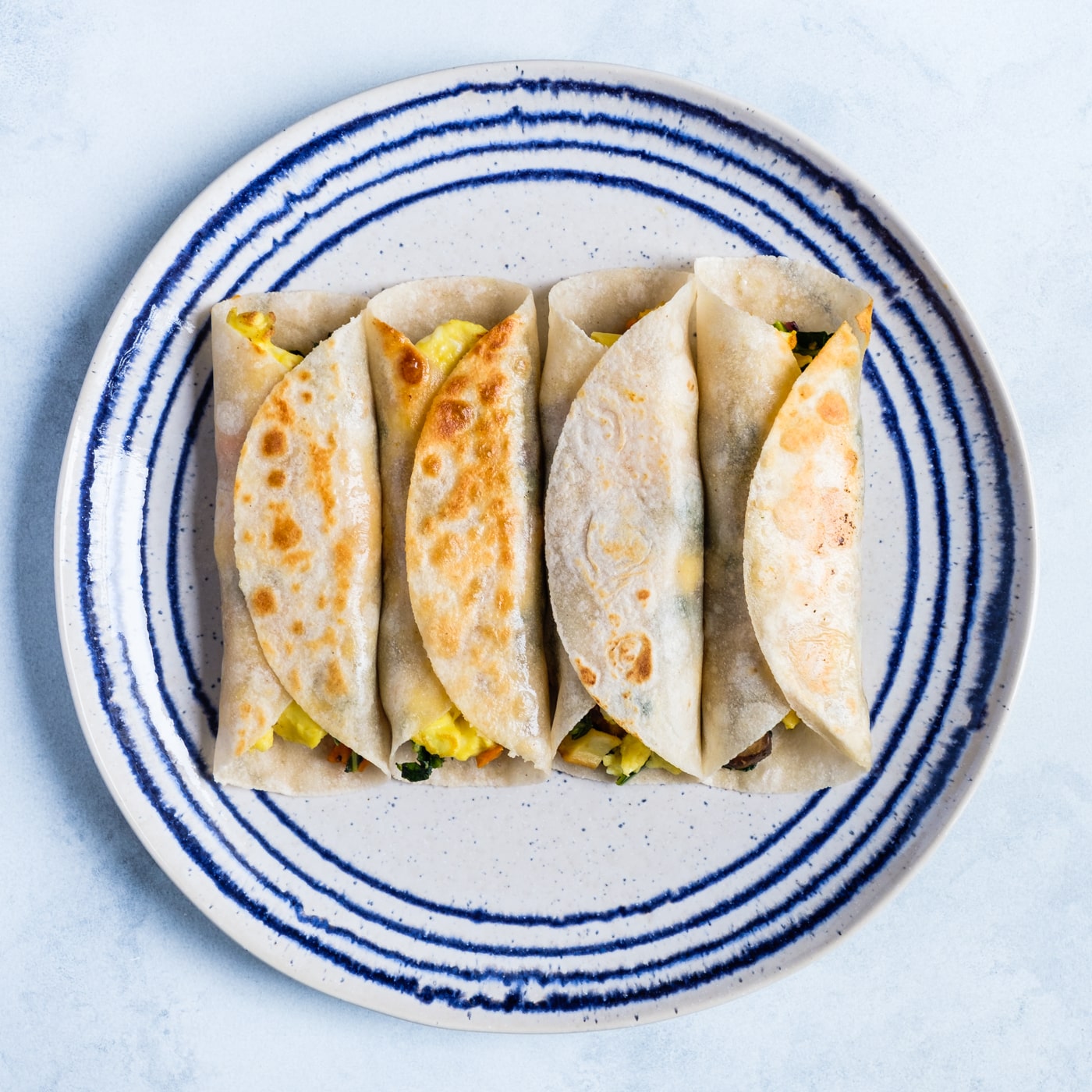 Homemade cassava flour tortillas
Not living in the US and not having access to Siete cassava or almond tortillas, or any other plant paradox approved brand? I got you covered, with the best and easiest cassava flour tortillas you can make at home. You can make any of the above using these soft tortillas, and make them in different sizes so you can use them for tacos, burrito wraps, tortilla wraps, or as a flatbread.
Check out the latest tortilla wrap trend and one of the most satisfying lectin-free breakfasts I've ever had.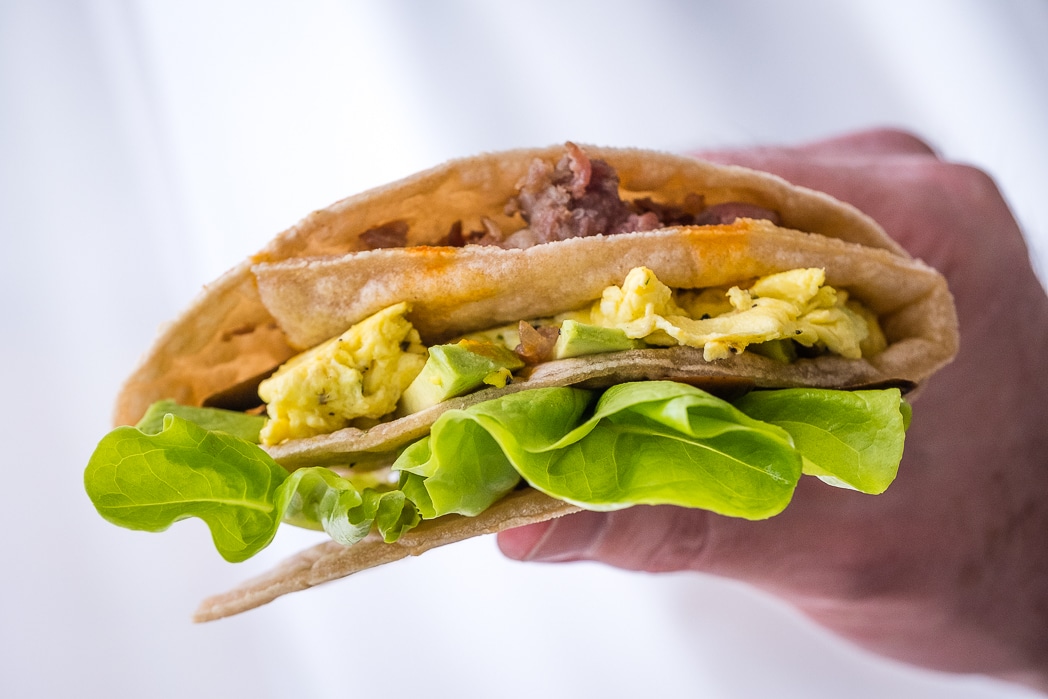 Tell me what's your favorite grain-free, lectin-free healthy wraps?
*This post contains affiliated links, which means I get a small commission if you choose to purchase something via one of my links, at no extra cost to you.