Me jumping on trends? It almost never happens. But, the Tik Tok tortilla hack looked way too good and right up my alley, and after trying it I can say I'm 100% on board. Plus, I'm always on the lookout for new lectin-free breakfast ideas.
Mind you, I'm not even on Tik Tok, but this tortilla hack became so viral I kept seeing it everywhere the past couple of days. Now, the challenge was to make it a 100% Plant paradox compliant breakfast. It wasn't difficult. Read on for a step-by-step guide on how to make the most satisfying lectin-free breakfast tortilla I've ever had.
Let's start with the lectin-free tortilla. You will need a burrito size tortilla (or a little smaller), so the usual Siete food tortillas won't work as they are too small (the lectin-free, gluten-free brand you can find easily if you live in the US). Now, I know Siete has a burrito size too, but that's not 100% plant paradox compliant. However, if you are not sensitive to any of the ingredients, you can go ahead and use those. They are still a little too thin and big for this tortillas wrap hack.
The best tortillas for this wrap
If none of the store-bought options are for you, you can easily make your own tortillas, following my Easy Cassava Tortilla Recipe. You only need cassava flour (the finer the better), extra virgin olive oil, water and salt. From 100 grams of cassava flour you will make two big tortillas (about 8-9″ each).
There are many recipes online for lectin-free tortillas, but this one will work best because they are pliable and will not break when folded, can be stored and used later, can be frozen and reheated and they have minimal ingredients, no gums or other additives.
HOW TO MAKE EASY CASSAVA TORTILLAS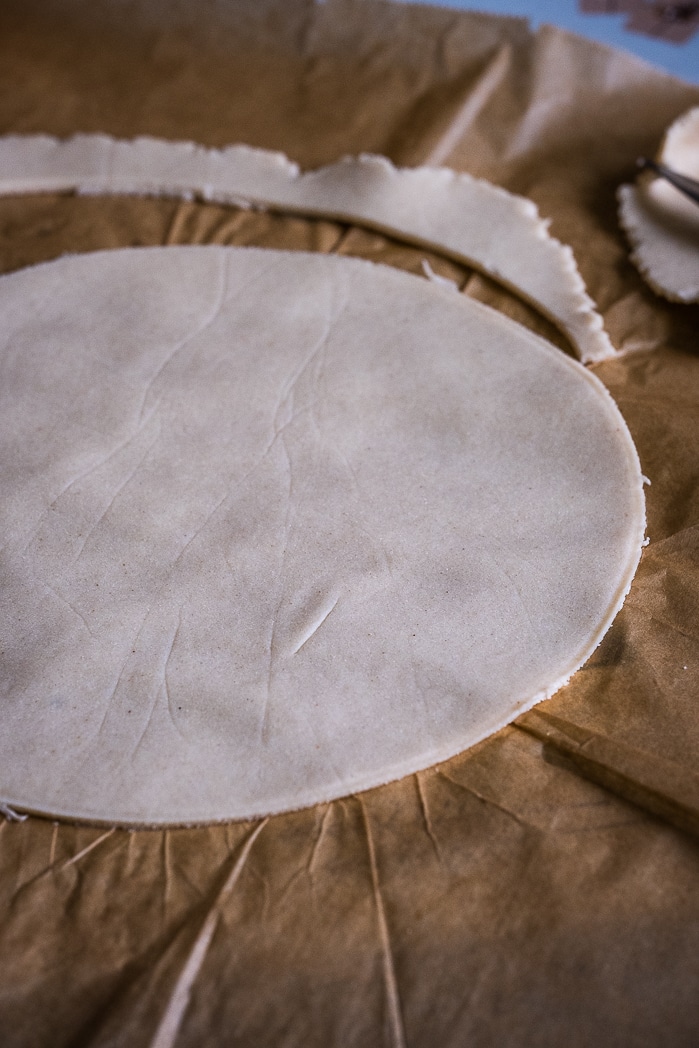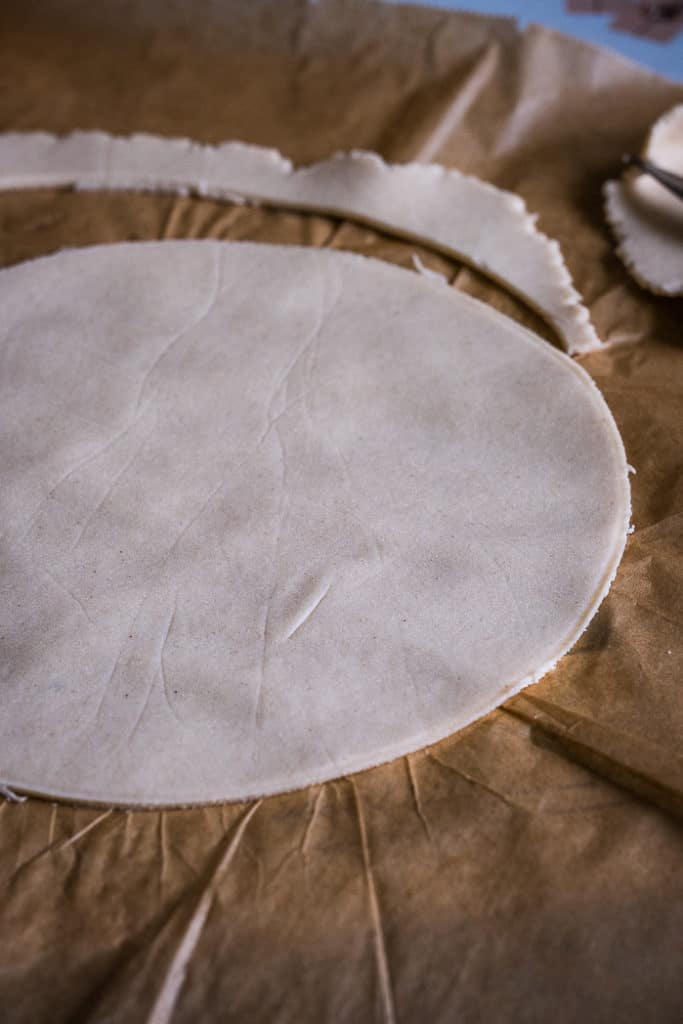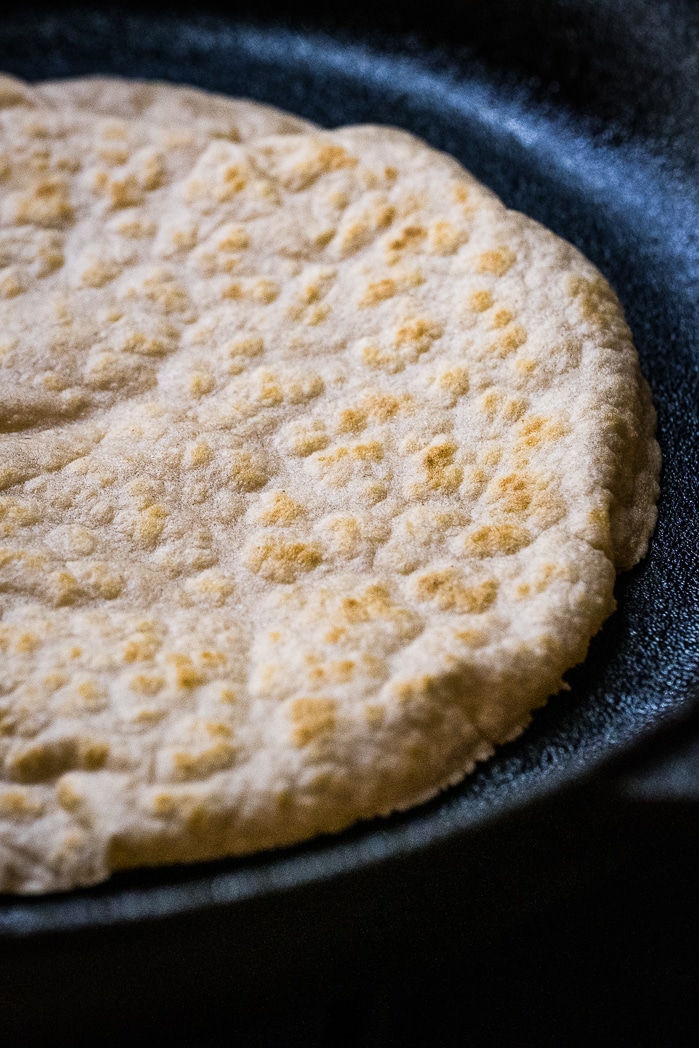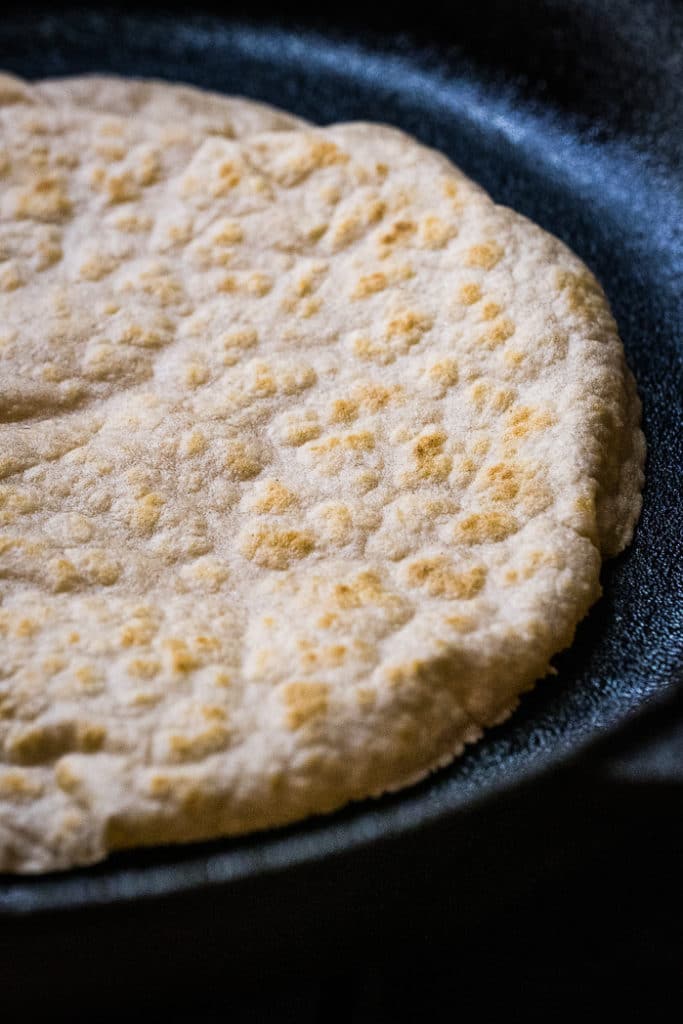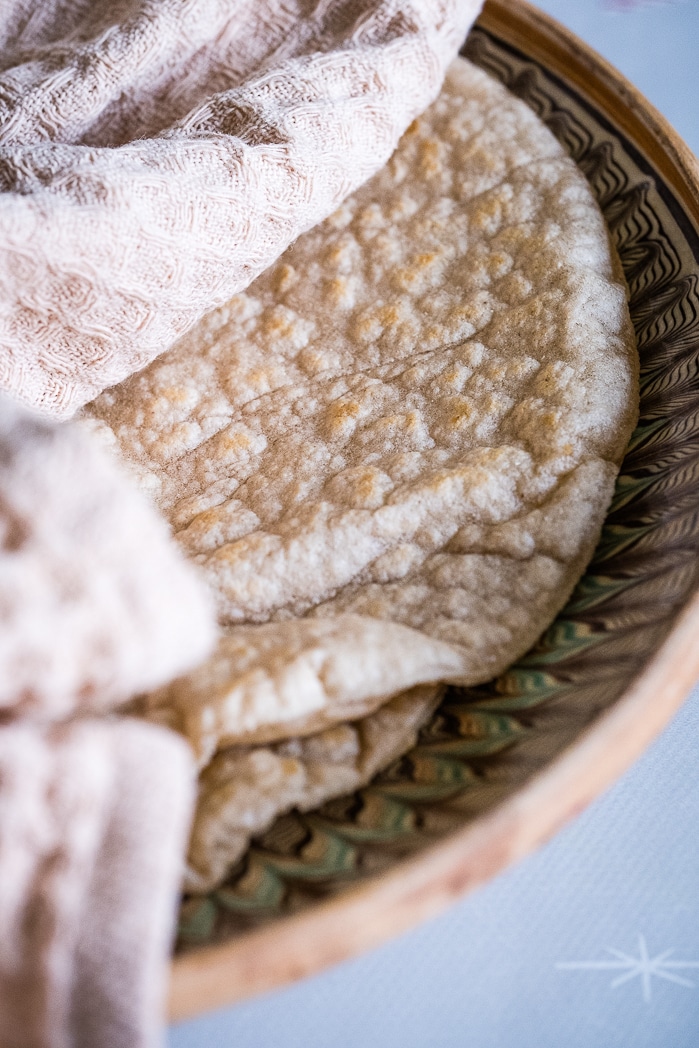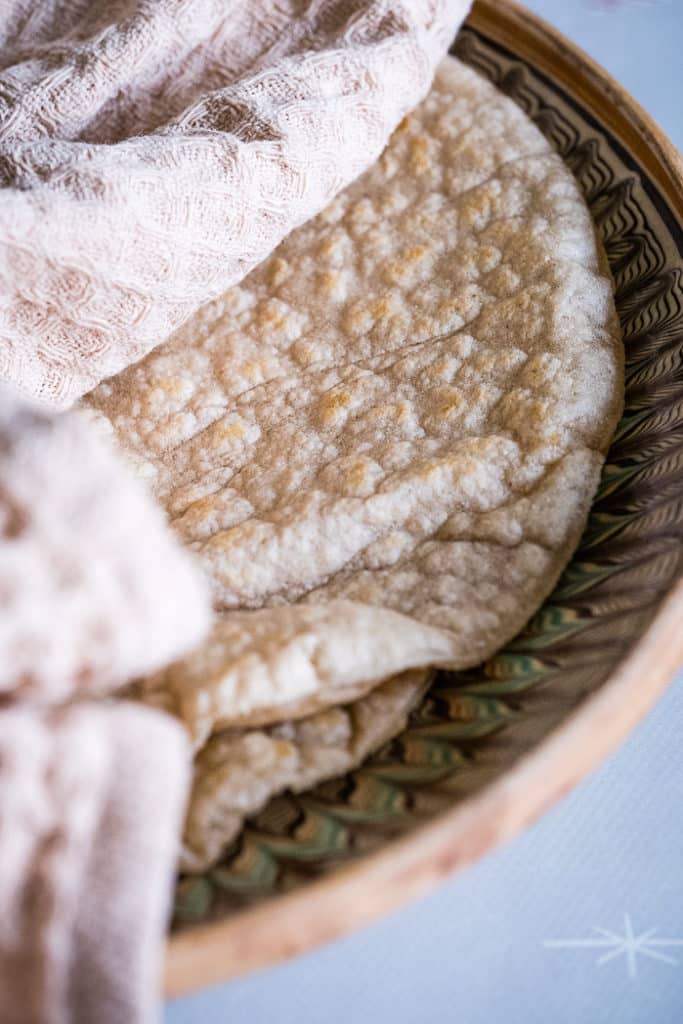 Now that we have our lectin-free tortillas sorted, let's see what we can fill them with, although I'm sure you can come up with your own delicious filling.
The lectin-free filling
Scrambled eggs. Use pasture-raised eggs, season with your favorite herbs (I like chives, dry are perfect if you don't find them fresh). Make the scrambled eggs with extra virgin olive oil or avocado oil. I like to add a little bit of cold water when I beat the eggs and add salt and pepper only after they are cooked (a tip from Jamie Oliver). Two eggs will be more than enough for two sandwiches.
Plant Paradox compliant sausage. I used a homemade smoked one, mixed beef and pork, but any compliant sausage meat can be used. You only need a small patty for two sandwiches. Warm or cook in a pan.
Olives. Slice a few compliant olives, I love kalamata.
The avocado. Thinly slice half avocado, it will be enough for the two sandwiches. Alternatively, you can use guacamole.
The fresh leaves. Prepare fresh salad leaves, lettuce, or arugula. Make sure they are washed and dry before you start the process.
Hot sauce. I love to use Red Tabasco or Sriracha, both plant paradox compliant.
The making of my new favorite lectin-free breakfast
Have all the above (or your choice) ingredients ready, on a working surface.
Cut a slit in the tortilla, starting from the center, down.
Eye the four quarters of the tortilla and start with the left-hand quarter, going clockwise, with the scrambled eggs. Continue with the avocado, sausage and finish with the olives.
Start folding each quarter starting with the egg part and moving on, clockwise.
You can add the lettuce with the olives and eat it fresh. OR
You can slightly toast the wrap first on a sandwich maker or in a pan and add the lettuce after toasting. I don't like to eat the leaves warm (they'll get soggy and lose the vibrancy, but if you do you can also add the lettuce or arugula.
Repeat with the second one. You can wrap both first and toast them at the same time.
Eat with more salad.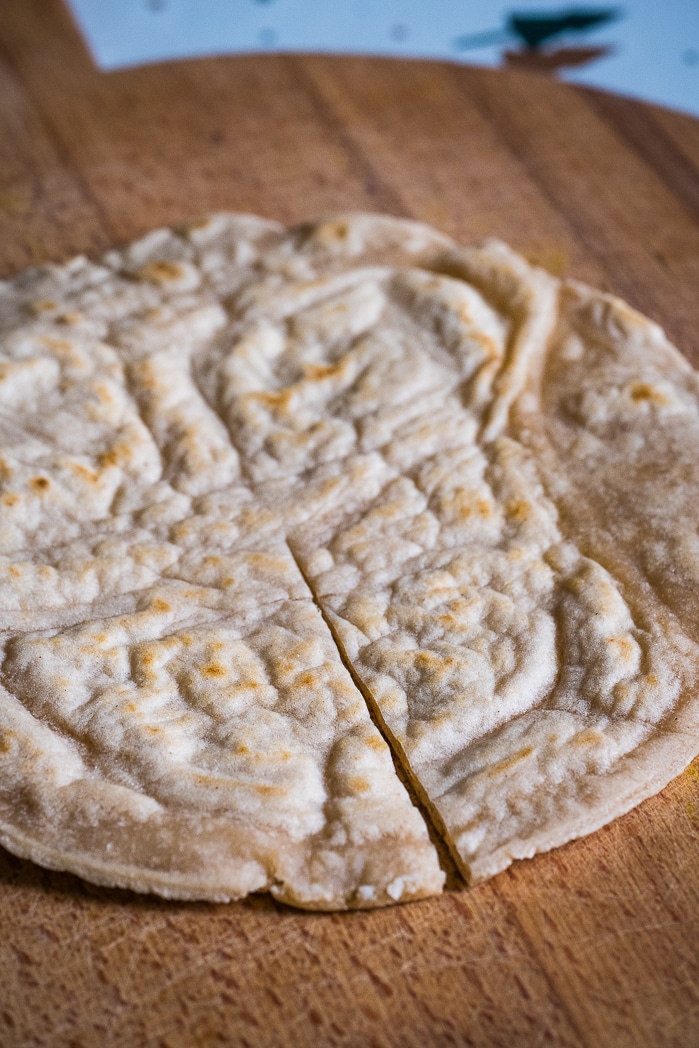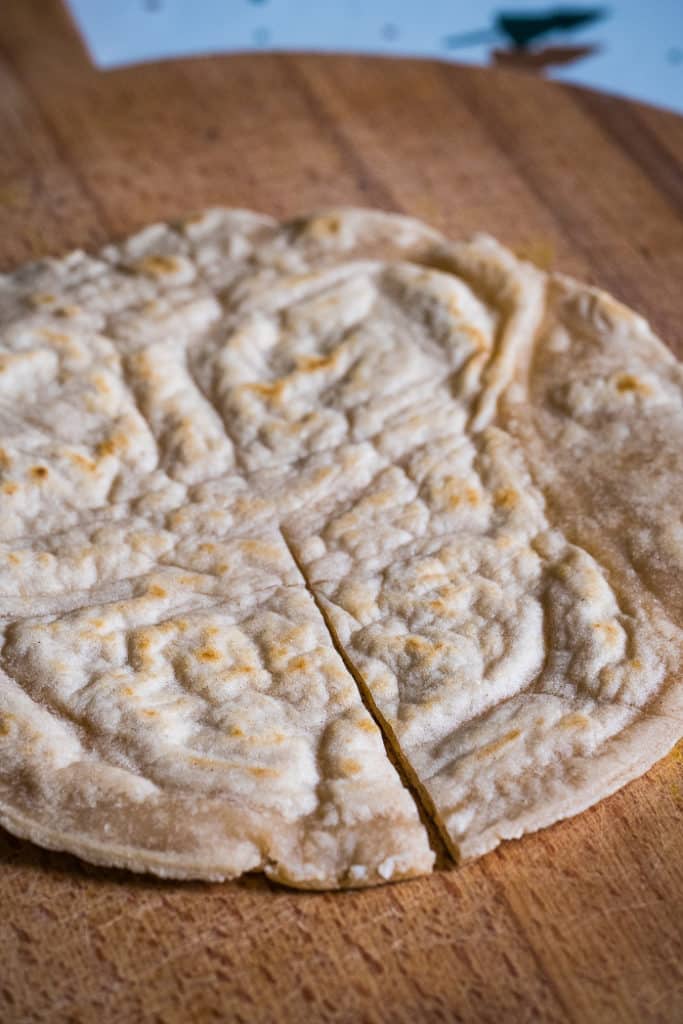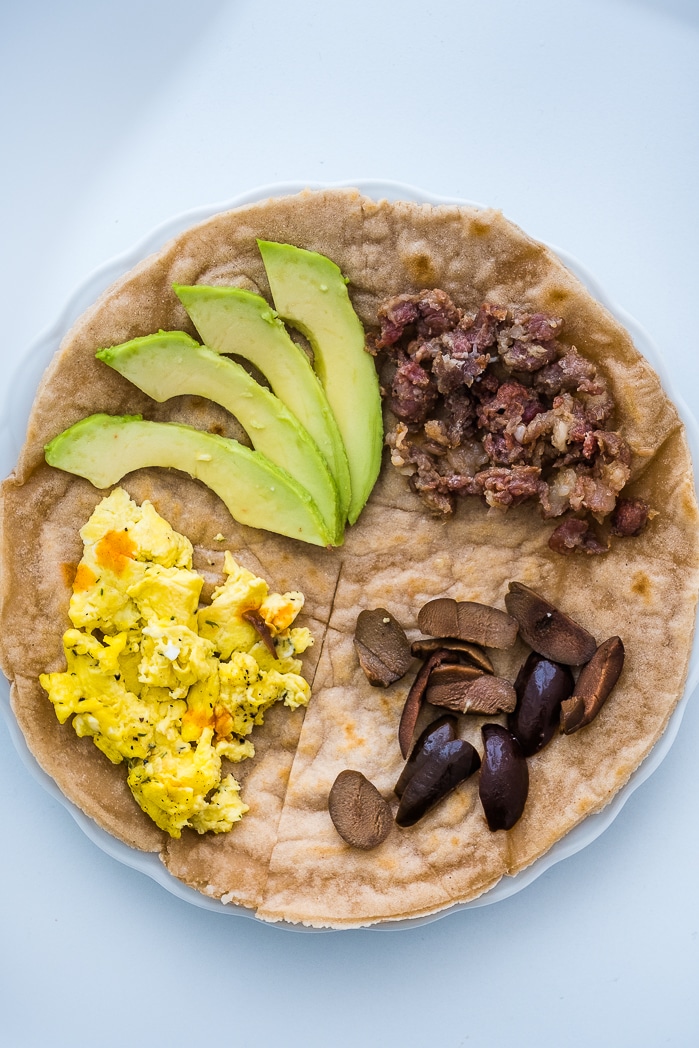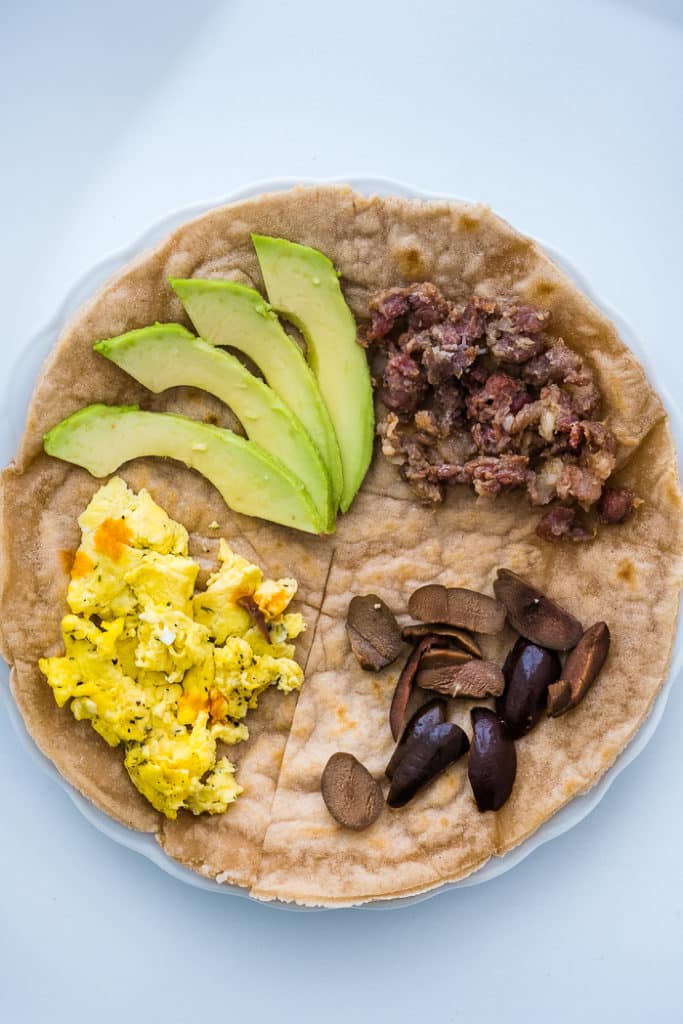 More pictures of the process:
Toast, add the lettuce and eat: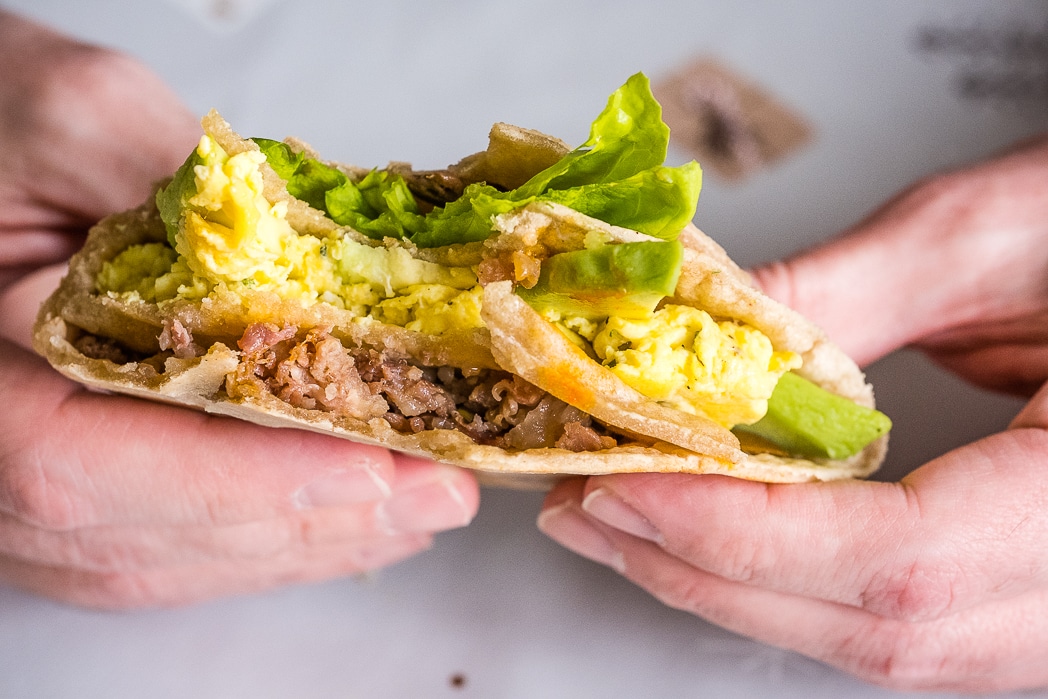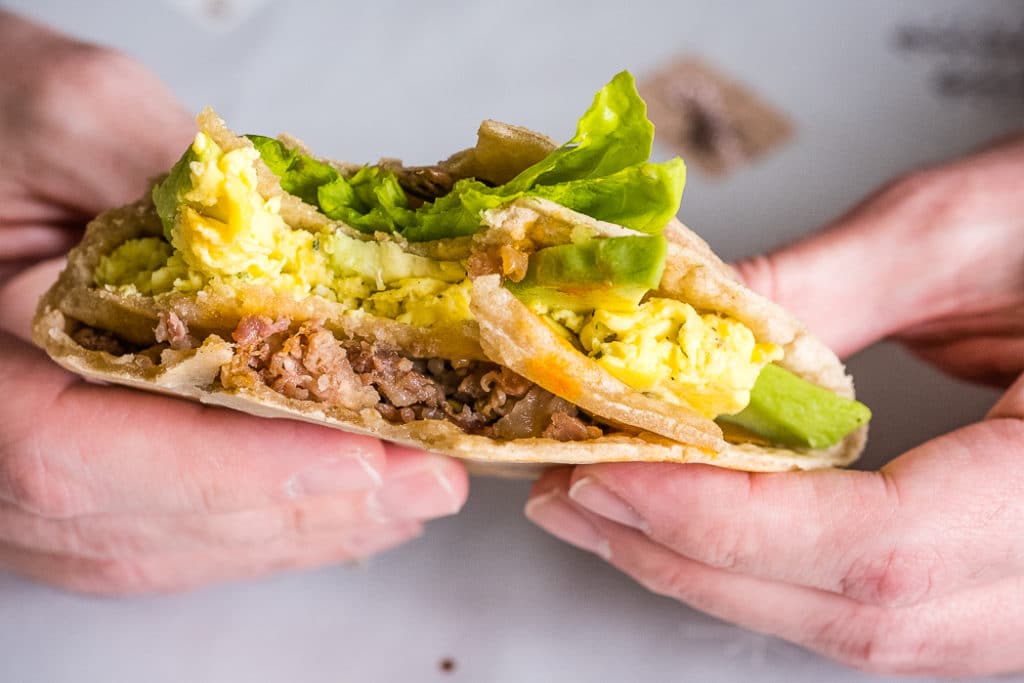 Enjoy, let me know if you make it! Is this your new favorite lectin-free breakfast?
This recipe is part of The Ultimate Lectin-Free Breakfast Guide, Recipe Round-Up, check it out for more tasty and satisfying lectin-free breakfast ideas.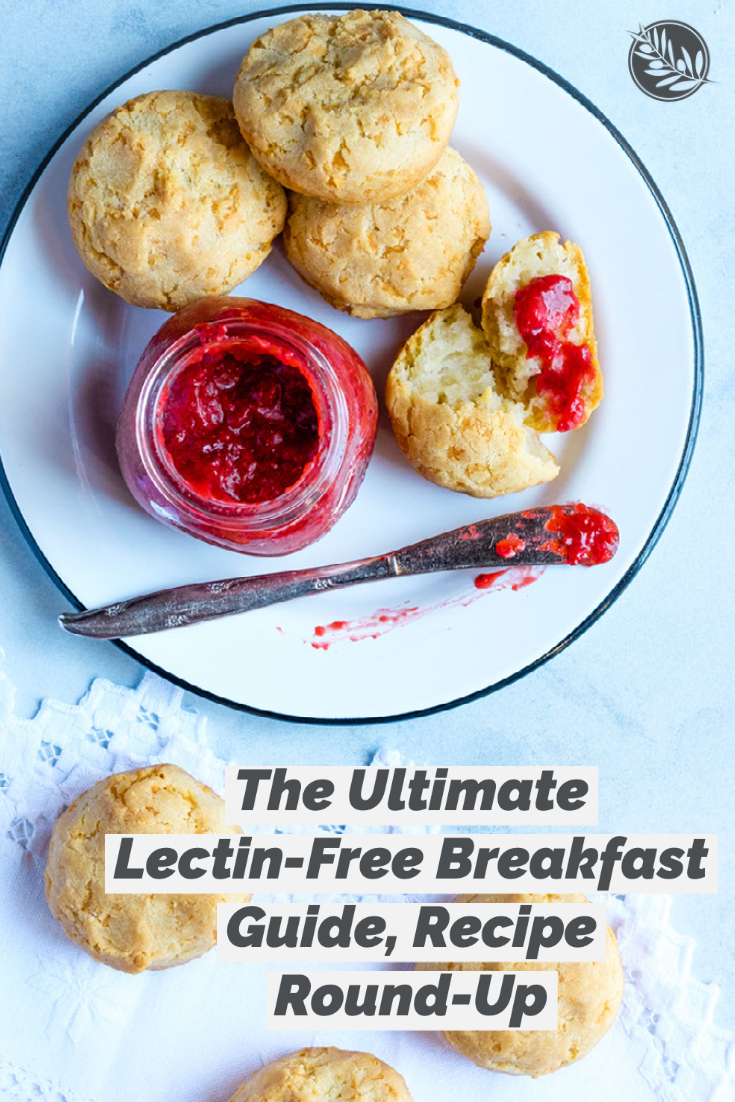 *This post contains affiliated links, which means I get a small commission if you choose to purchase something via one of my links, at no extra cost to you.