I won't take credit for this idea. It was my sister who made it first, in her attempt to replicate one of our favorite childhood foods, eggplant salad. The salad was not really a salad, but a spread. We would eat it on slices of white bread with fresh tomatoes. And it was delicious. This creamy artichoke spread resembles in texture, but it's not exactly the same thing.
At least is not a lectin bomb!
Now when I think of it, this dish was a lectin bomb, no wonder we would all feel a little off after eating it, but we all thought this is due to it being too fatty. I remember my mom was always sick after eating it, but she loved it so much. Not only it contained all the seeds of the mature eggplants, but it was made with the wrong oil, usually sunflower. And since eating all the eggplant seeds was not enough, we were also pairing it with tomatoes.
Artichoke spread recipe
Now back to this creamy artichoke spread. Artichoke is a food we should eat often. But to be honest, it isn't the tastiest thing – for me at least. It has a weird texture and I never like it straight from the jar or added to a salad (not even talking about the fresh artichoke which can be delicious but take some skill and time to prepare).
I'm one of those who doesn't think artichokes belong on a pizza, for example (haha). But I also think we should eat even vegetables we are not the fondest of. So I try to find ways to make artichokes taste good.
So what is this spread made of: jarred whole artichoke hearts, avocado mayonnaise, some extra virgin olive oil, finely chopped red onion, garlic, 2 anchovies fillets and lemon. It's a super easy recipe to make, especially if you already have mayonnaise. You can use Primal Kitchen, which is Plant Paradox compliant or make your own.
How to serve artichoke spread
Since one of the ways to serve it is in lettuce boats, I also thought this spread could make a good replacement for your Plant Paradox Phase 1 menu if you can't have avocados (skip the olive oil for phase 1). You can spread it on your lectin-free bread or use it as a dipping sauce for crackers. It could pair really well with these Keto Flaxseed Crackers with Zaatar Spices. I had it with romaine lettuce boats and with roasted radicchio and I loved it both ways.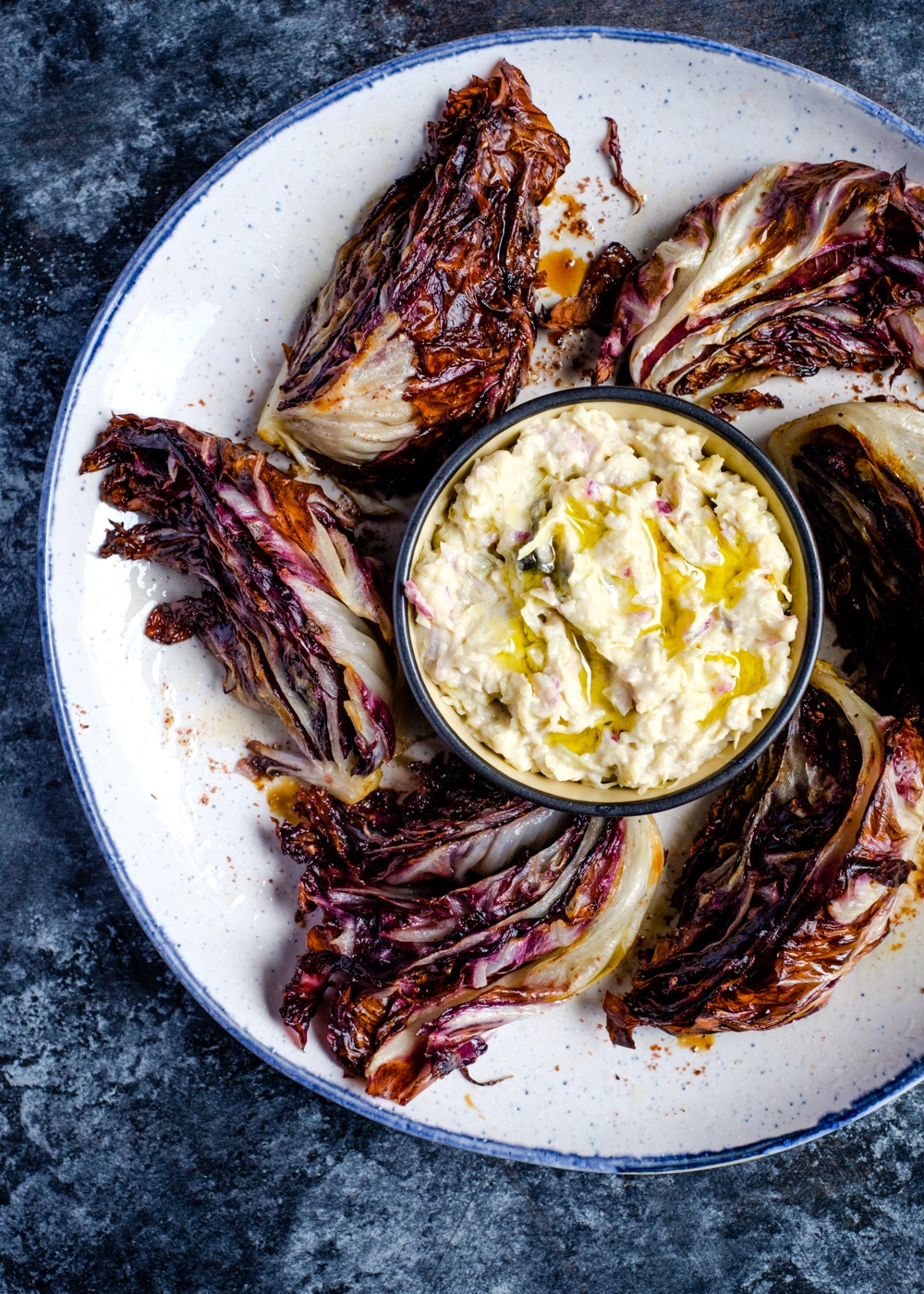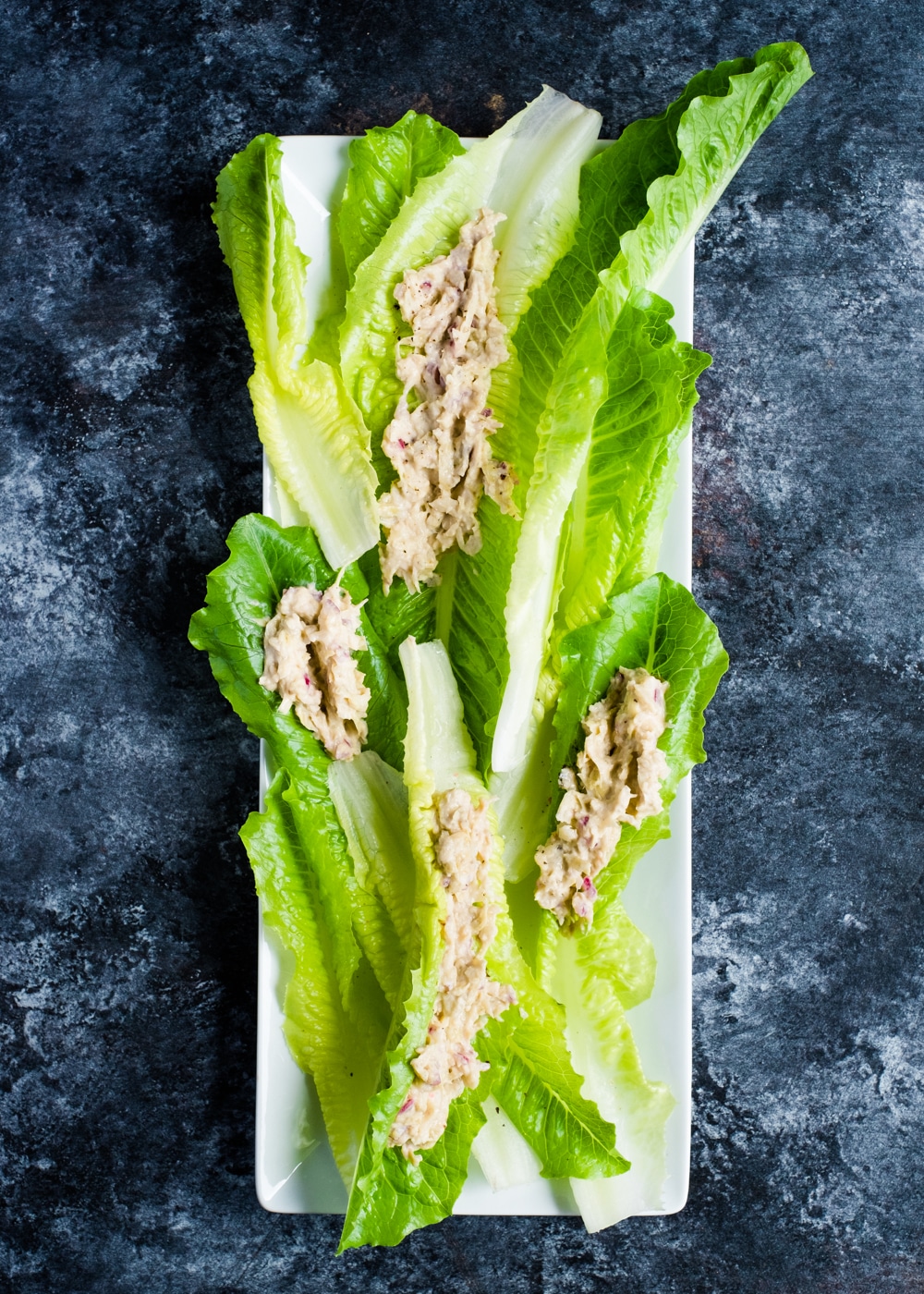 More recipes with artichokes
If you are looking for other ways to use jarred artichokes, these two recipes are awesome:
*This post contains affiliated links, which means I get a small commission if you choose to purchase something via one of my links, at no extra cost to you.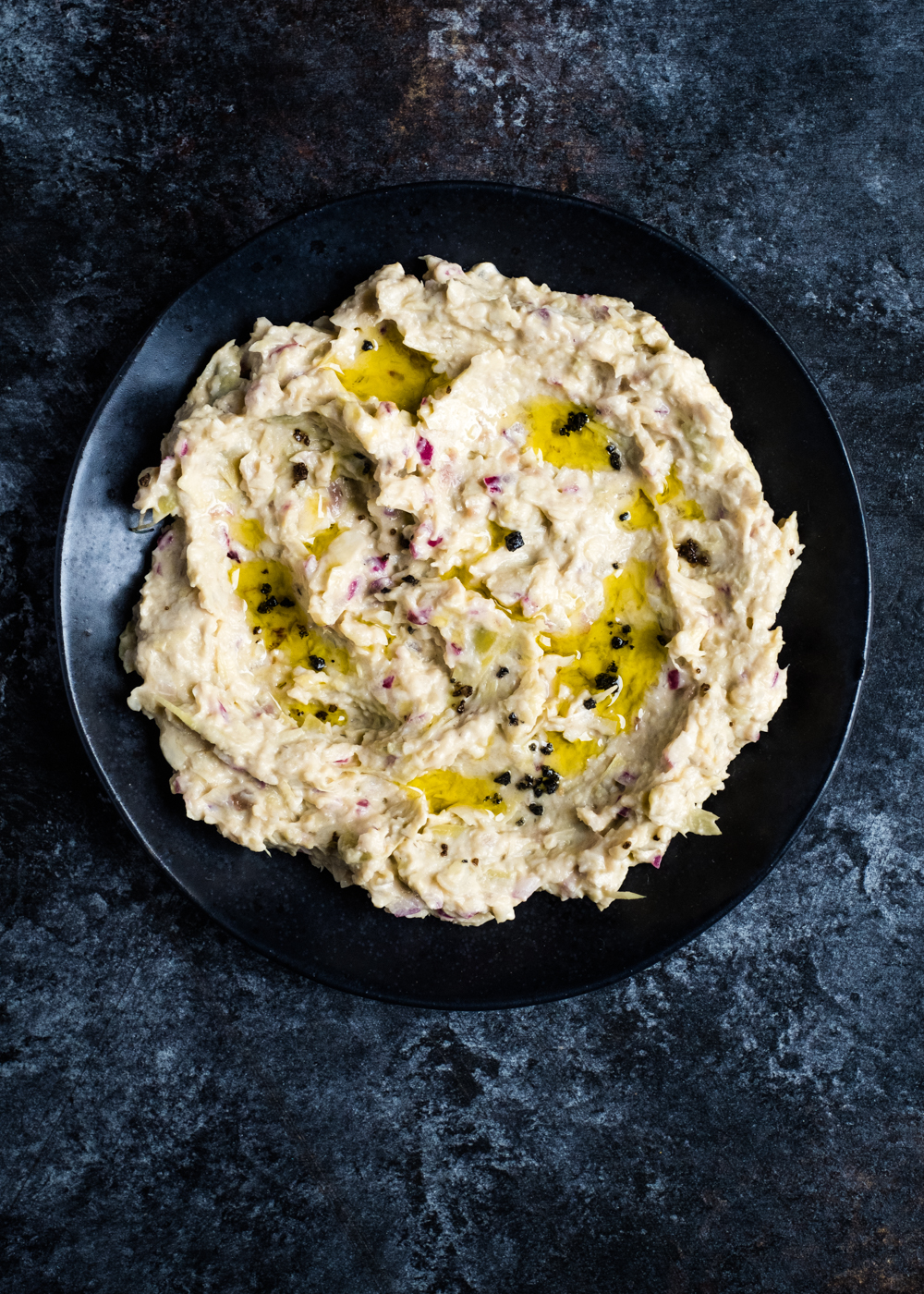 Print Recipe
Creamy Artichoke Spread
An easy and tasty way to eat artichoke more often.
Ingredients
1 jar artichokes in water and salt (10oz Net weight)

3 tbsps avocado mayonnaise

1 small garlic clove

3 tbsps finely chopped red onion, previously soaked in ices water

1/4 tsp lemon

2 anchovies fillets, finely chopped

1 tbsp extra virgin olive oil

sea salt flakes and pepper to taste (if necessary)
Instructions
1
Rinse and drain the artichokes well and squeeze them in a towel to take out as much of the water as possible.
2
Add the artichokes to a food processor and mix until well chopped. It was a little difficult for me because this quantity was too small for my processor so I had to scrap the walls often, but it worked in the end.
3
Add the chopped onion, mayonnaise, garlic, lemon, the finely chopped anchovies, and mix again. End with adding some extra virgin olive oil, while the processor is running. Alternatively, you can add some of the olive oil on top at the end. Taste for salt and pepper (Anchovies and mayo might be enough already).
Notes
Sprinkle some smoked salt on top for some extra depth of flavor.