Since we moved to Texas almost three years ago (when I write this), tacos were a thing in our diet and they are still a thing after I started the Plant Paradox program. We love to make them with meat or chicken, but every now and then we love a vegan taco.
Cauliflower tacos are not something unheard of, but I felt this combination with jicama and cabbage worked really well and it deserves a spot on the website.
Use store-bought or homemade cassava tortillas
If you don't have access to store-bought plant paradox compliant tortillas, such as Siete cassava and almond tortillas, I got you covered with the best and easiest homemade cassava flour tortillas. To make them, you only need cassava flour, extra virgin olive oil, salt and water.
Once you sorted your tortillas, the rest is super easy. You can start by getting your cauliflower ready and into the oven. While the cauliflower is cooking, make a simple slaw with jicama and red cabbage and prepare all the rest of the ingredients: avocado slices, finely sliced red radishes, cilantro, lime
Cauliflower tacos are surprisingly satisfying and tasty
I really, really loved these tacos. As good, if not better, than any meat version I've made before. They have a great texture and depth of taste and are full of goodness and nutrition. And colorful, which is a pretty important feature in my books.
The nutritional yeast adds quite a lot of flavor to the cauliflower. You can add more spices if you wish, like anything that would go with tacos.
Vegan slaw for tacos
Jicama is super refreshing and a prebiotic, so great food for your good gut bugs. If you want a little kick, use red Tabasco or Sriracha hot sauce. They are both fermented with clean ingredients, and plant paradox compliant.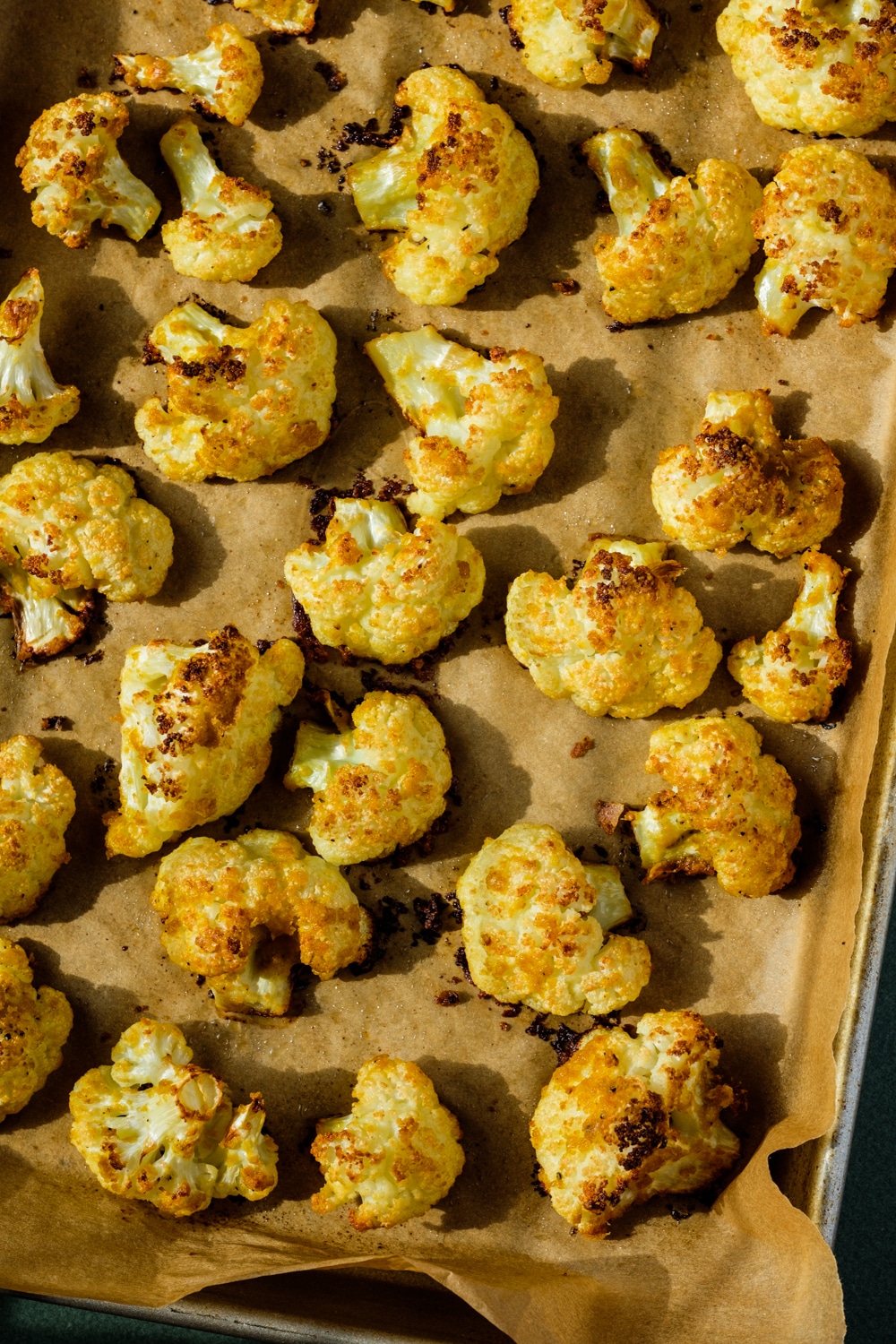 *This post contains affiliated links, which means I get a small commission if you choose to purchase something via one of my links, at no extra cost to you.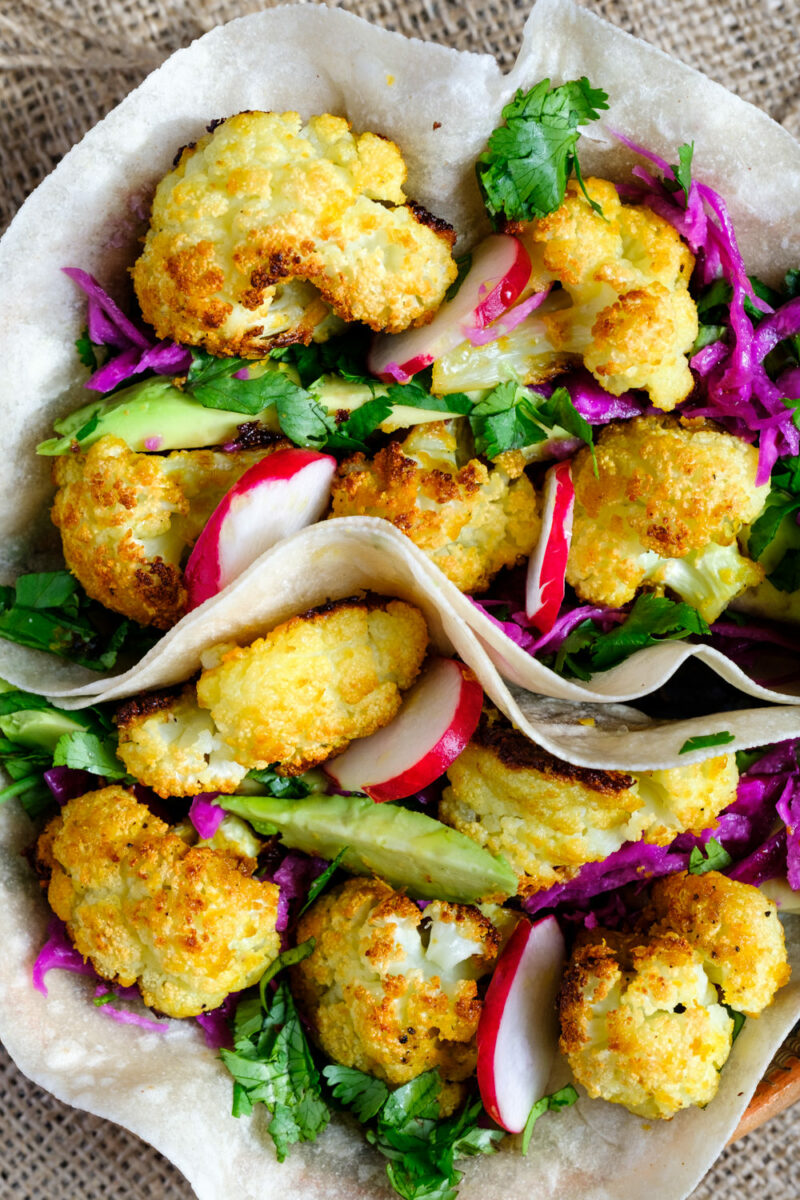 Print Recipe
Cauliflower Tacos with Jicama-Cabbage Slaw
Vegan Taco Tuesday or any taco day can be delicious and healthy with this lectin-free and plant based cauliflower tacos recipe. Buy the tortillas or make them at home.
Ingredients
4 lectin-free tortillas (check the post above for recipe or suggestions)

FOR THE CAULIFLOWER

1 medium cauliflower head

3 tablespoons nutritional yeast

3 tablespoons extra virgin olive oil

1 teaspoon garlic powder

Optional: 1/2 teaspoon cumin

salt & pepper

FOR THE SLAW

1/2 small jicama

1/4 red cabbage head

extra virgin olive oil

apple cider vinegar

salt & pepper

FOR SERVING:

1 bunch cilantro

4-5 red (European) radishes, finely sliced

1 avocado, finely sliced or cubed

1 lime

extra virgin olive oil
Instructions
1
Prepare or make the lectin-free tortillas (see post for details).
3
Make the cauliflower. Wash, dry and cut in florets. Toss them in nutritional yeast, olive oil, garlic powder, salt and pepper. Arrange on a parchment paper in a baking sheet and bake for 30-35 minutes, until the cauliflower is golden. Mix them at half time.
4
While the cauliflower is cooking, make a red cabbage and jicama slaw. Finely slice cabbage and grate the jicama. Mix them, add apple cider vinegar, extra virgin olive oil, salt and paper to your taste.
5
Slice the avocado, radishes and chop the cilantro and arrange all the fillings on the table.
6
When the cauliflower is cooked, warm the tortillas, add all the fillings, drizzle with olive oil and lime and serve.