As I'm writing this, I'm stuck in the house in Dallas due to the coronavirus situation. I've been baking a lot these days, and usually, part of what I make, I freeze. This allows me to use a lot of the ingredients I have around the house before our big move to Denmark. At the same time, we have a backup just in case. These lectin-free vegan sweet potato brownies are amazing. It only requires a few ingredients, and it leaves room for flexibility in case you don't have one of the ingredients.
Vegan sweet potato brownies, low histamine that deserves its own recipe
I made this a few weeks ago, and a follower on Instagram wrote the recipe down on a piece of paper and made it. I thought I'd make her life easier by adding it to the website; it deserves its place here since it's so easy to make and tasty.
If you are looking for a low histamine dessert, this is a great recipe. It has no eggs, which is good for y'all who can't have eggs for one reason or another. I am on a low histamine diet, but I do well with small amounts of good quality dark chocolate, and I use just a little bit on top. It does not have cacao powder at all, but if you feel like you can add one or two tablespoons for a more intense chocolate taste.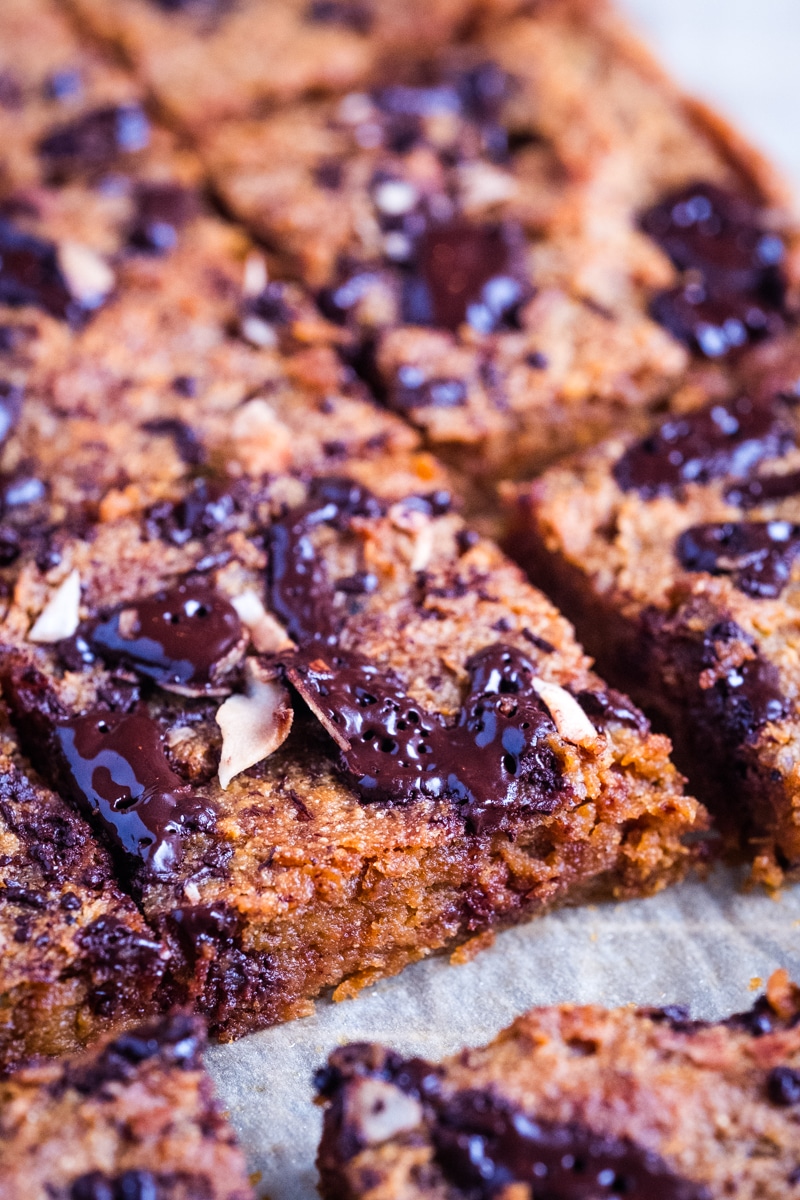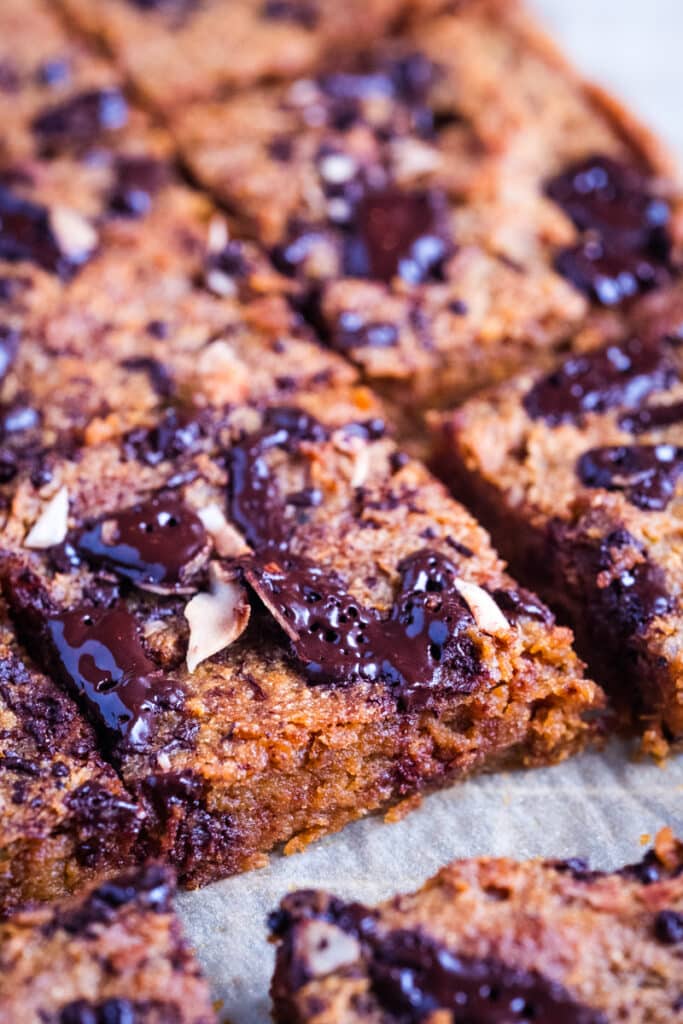 There are no sweeteners at all in these lectin-free vegan brownies. The sweet potato is sweet, and both the chestnut and tigernut flour are naturally sweet, and the coconut oil and the pecan butter. If you don't have pecan butter, you can replace it with any nut butter, and the chestnut and tigernut flours are interchangeable. Ideally, use half-half, but if you don't have one, use the one you have.
By mixing all the ingredients, you will get a stiff, sticky brownie batter (not dough) that will need to be spooned into the pan and leveled with a spoon or spatula. If, for any reason, the batter is too thin, add more flour.
Where to find the flour
I buy my chestnut flour from Nuts.com in the US, as it's hard to find in stores. Alternatively, you can also order on Amazon. I noticed it is easier to find in Europe. Tigernut flour is easier to find, I know some Whole Foods, Sprouts, and health stores have it, and it can also be ordered on Amazon. Hopefully, you have some in your pantry.
Alternatively, I haven't tried, but I think almond flour would work too, even cassava, but then it would get too carby, and cassava doesn't have its own flavor, so maybe you would need to add some vanilla, sweetener, orange zest, etc. Chestnut and tigernut have amazing flavors, though, it's worth having them in your pantry for regular use.
I also recommend reading my article Quick guide to lectin-free, gluten-free flours for more information on the different types of flours available.
TO CHECK ALL PLANT PARADOX BAKING PANTRY ITEMS IN ONE PLACE CHECK MY SHOP PAGE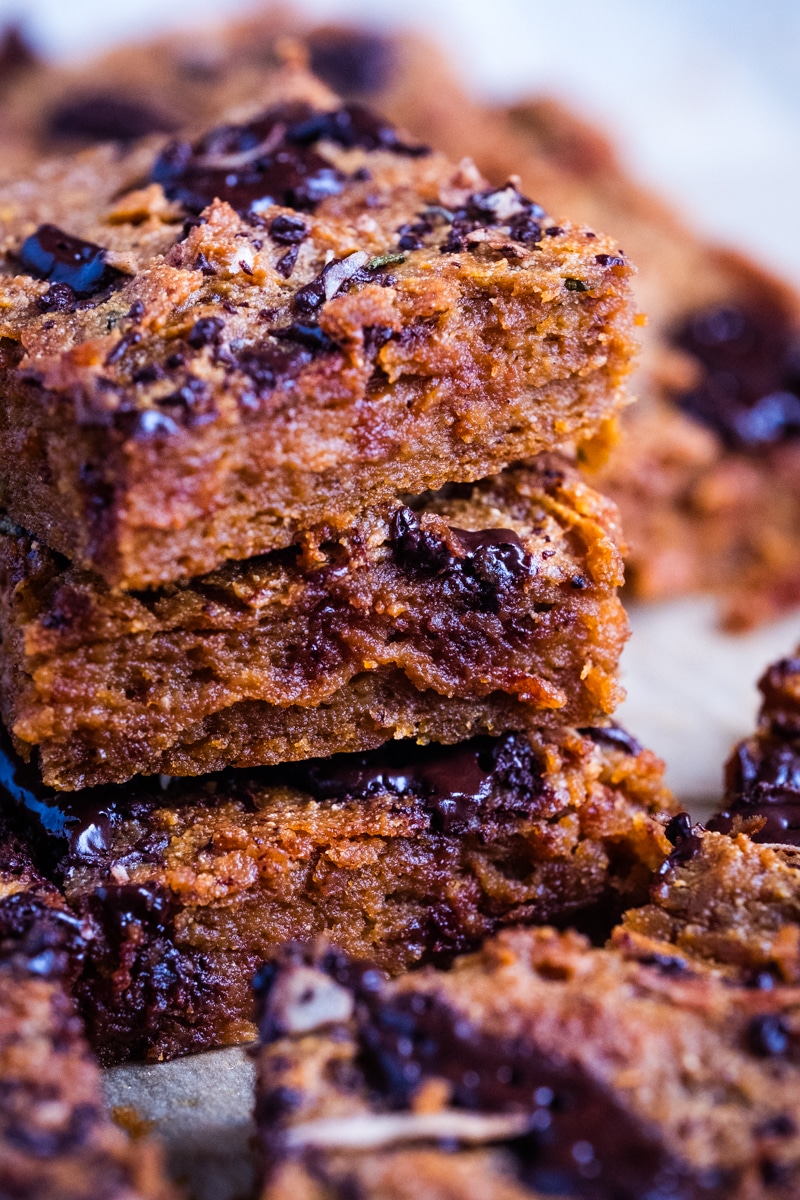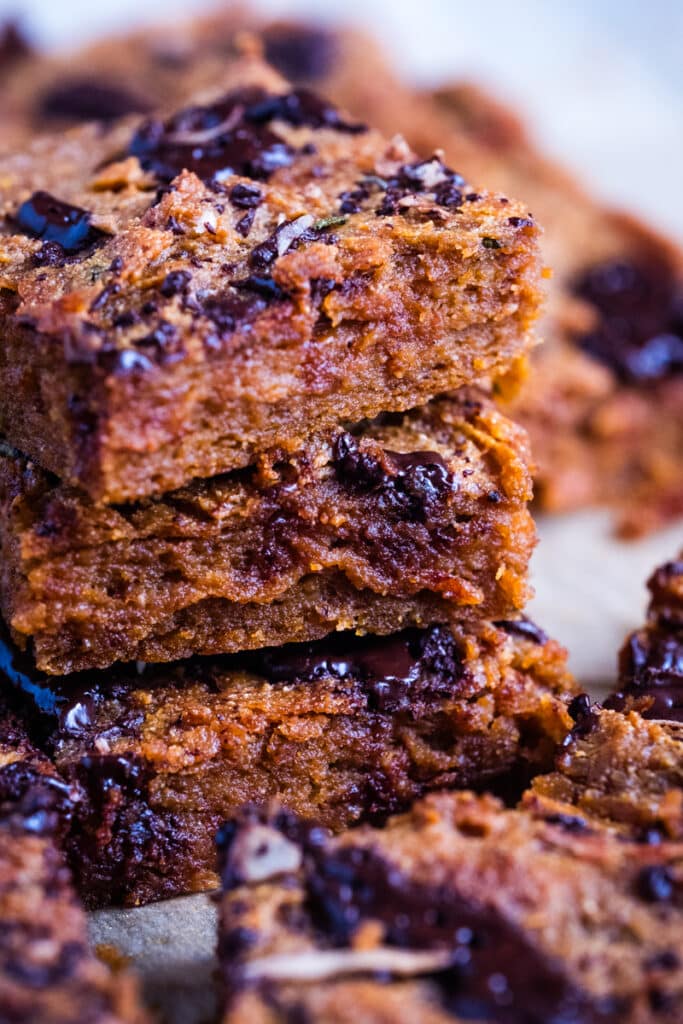 How to serve the vegan sweet potato brownies
These vegan sweet potato brownies are best served cold from the fridge. I freeze them and take them out 30 minutes before I want to eat them.
For another great brownie recipe, you will also enjoy the Hemp Seed Butter Brownies (vegan, sugar-free).
More low histamine recipes
And also, remember to see my article The Complete Guide to Cooking Low Histamine Recipes diet, for more tips on cooking low histamine meals.
*This post contains affiliated links, which means I get a small commission if you choose to purchase something via one of my links, at no extra cost to you.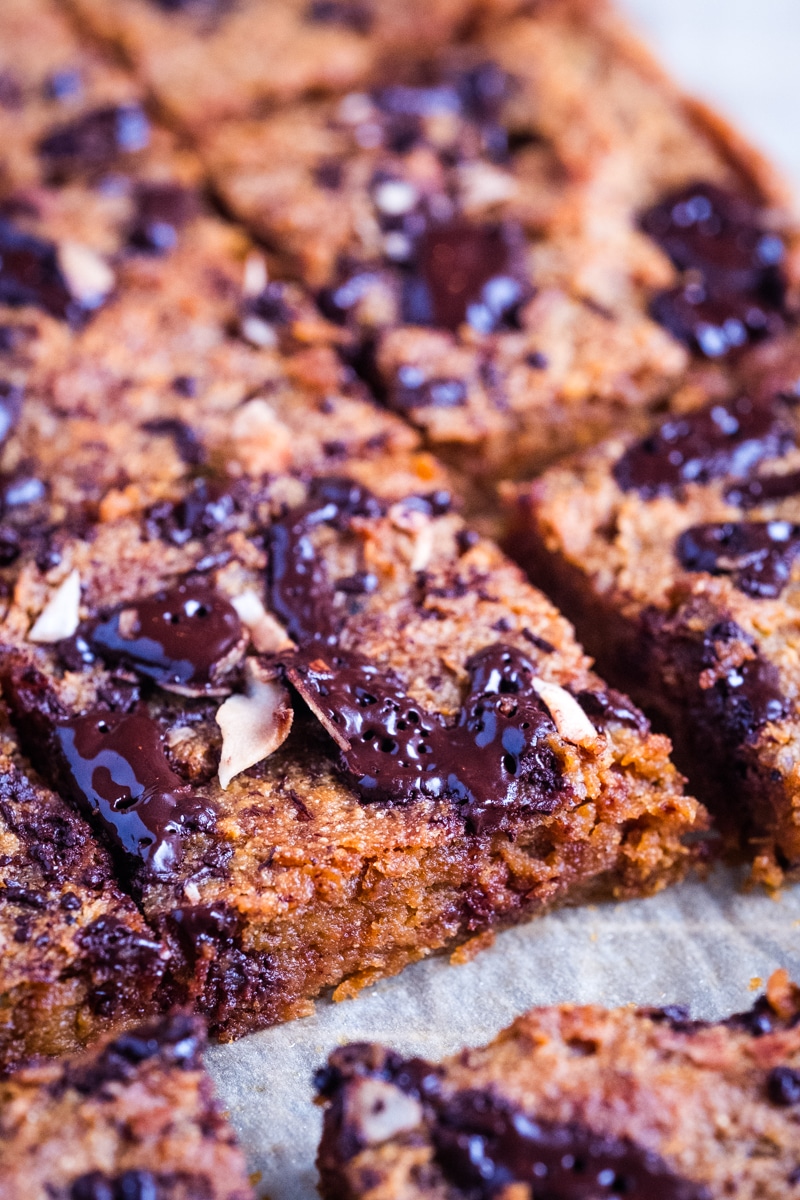 Print Recipe
Vegan Sweet Potato Brownies, Low Histamine
An easy-to-make treat that is lectin-free, dairy-free, egg-free and if you are ok with a small amount of chocolate, also low histamine.
Ingredients
1/2 cup chestnut flour
1/2 cup tigernut flour
1/2 teaspoon cream of tartar
1/4 teaspoon baking soda
1 cup cooked, mashed potato
1/4 cup coconut oil, melted but not hot
1/4 cup pecan butter
1/4 cup extra virgin olive oil
1 teaspoon fresh chopped rosemary
pinch of all-spice
pinch of sea salt
a handful of chopped dark chocolate, for sprinkling on top
Instructions
1

Preheat the oven to 350F. Prepare a baking dish (I used a 7sq inch one) by lining it with parchment paper.

2

In a bowl mix the flour, cream of tartar and baking soda.

3

In the food processor, mix the sweet potato, coconut oil, pecan butter, olive oil, rosemary, all-spice, sea salt.

4

Once the content of the food processor is creamy, add the dry mix and process until all mixed and becomes a sticky, stiff batter. Spoon all the batter in the baking dish and level. Sprinkle the chopped chocolate on top.

5

Bake for about 20-25 minutes, until the top, is dark brown and the batter settles (no longer soft to touch).

6

Take out and let cool before cutting in small squares. Refrigerate before eating. Can also be frozen.