To be honest, I didn't want to use the word "Coronavirus" in my article, because I'm never the one to write my articles based on dumb SEO rules… I just want my posts to be short and sweet, to the point, informative and easy to navigate. But today, really, I don't know what else to write. I can't even give a name to this vegan, affordable and nutritionally dense recipe. All I see and hear and think about is this (see, I won't use the name again, I promise).
A vegan, affordable recipe that is easy to make in big batches and freeze
Friday is the day I send my newsletters, and I thought today will be easy, as I will be mainly sitting at home. But no. I had some important news to share with y'all, but I can't do it today. So, instead of a newsletter, I'll just write this post and share with you what I prepared and ate today. Food that is easy to make in big batches and freeze. Food that is cheap, easily available and nutritionally dense. Of course, lectin light too. Crisis food y'all.
Today I went to Whole Foods and the good news is that all the fresh produce was fully stocked and in general healthy food choices were available. The frozen pizza shelves were empty. So we are good. Thank you farmers and ranchers who grow healthy foods and work for us while we hide at home and stockpile toilet paper, we owe you so much gratitude. And thank you employees in food markets and stores.
So, what do you need for this dish?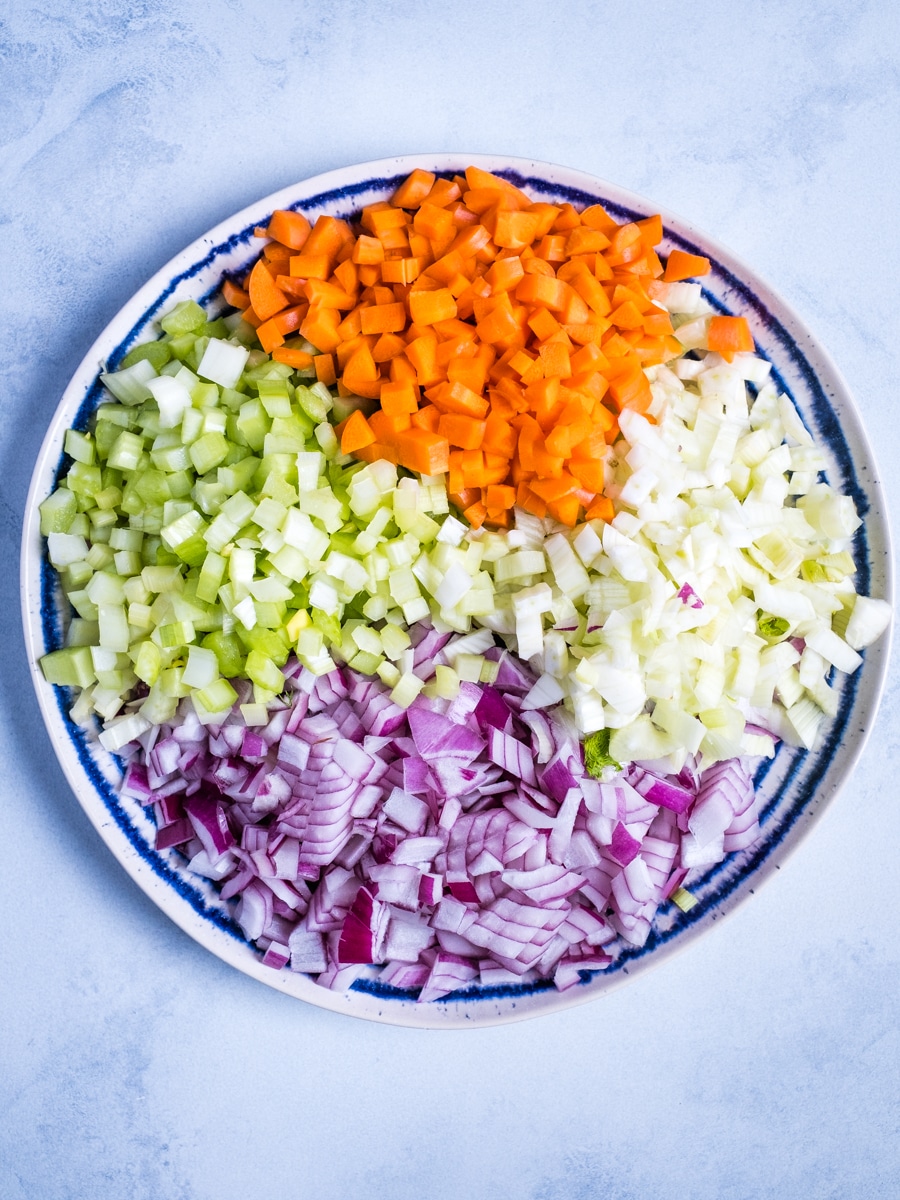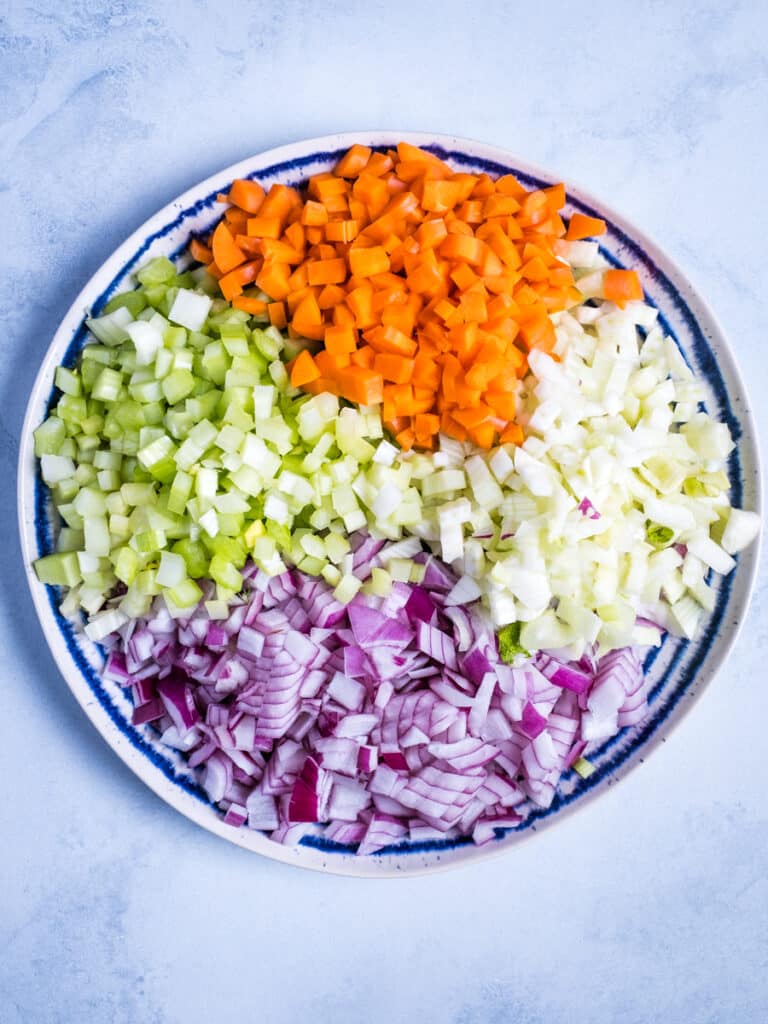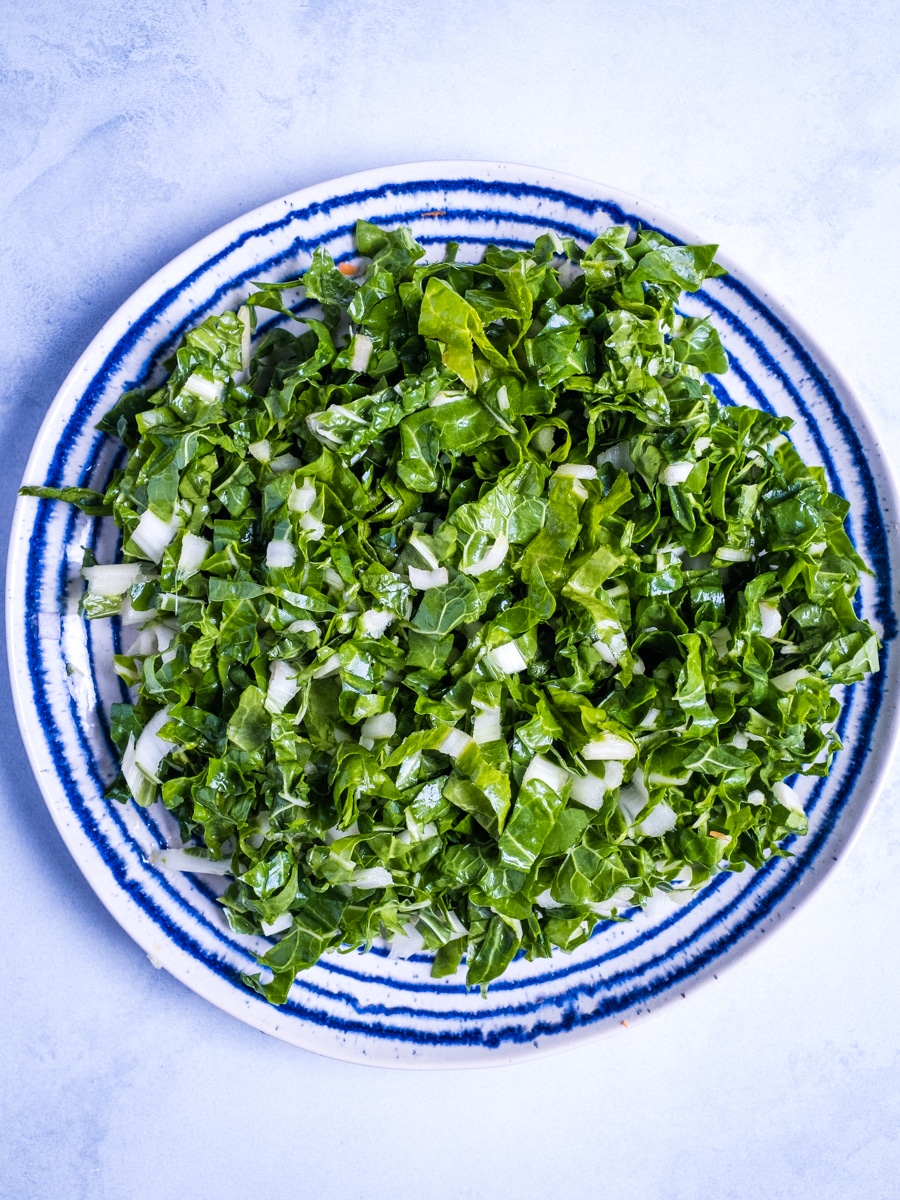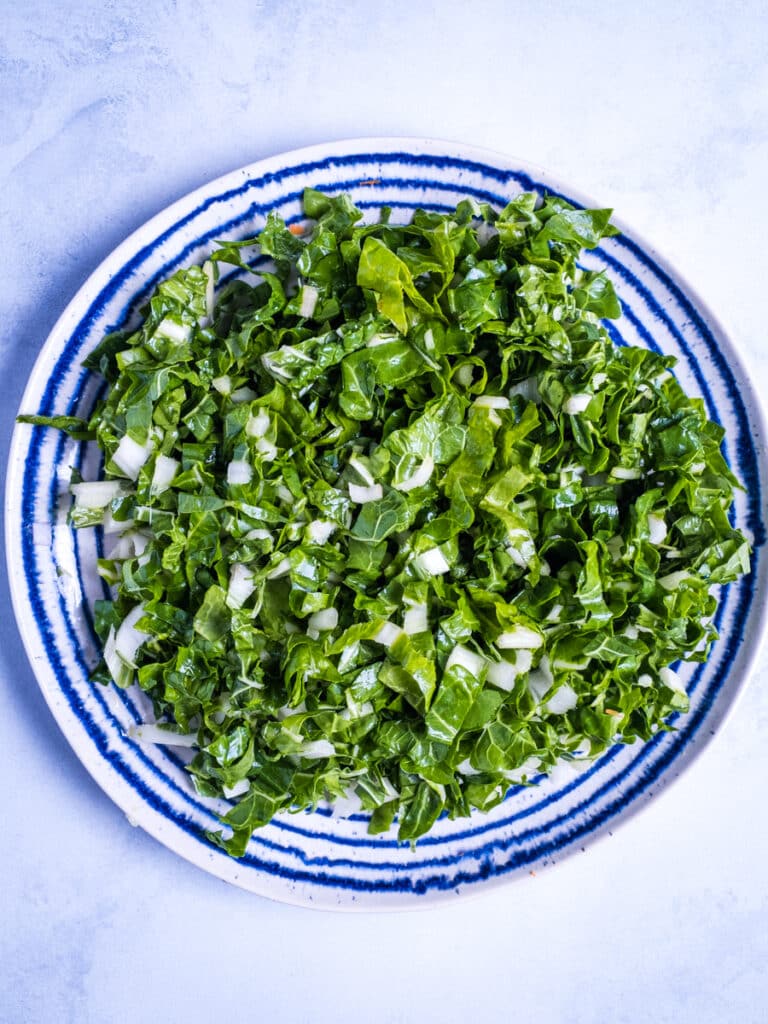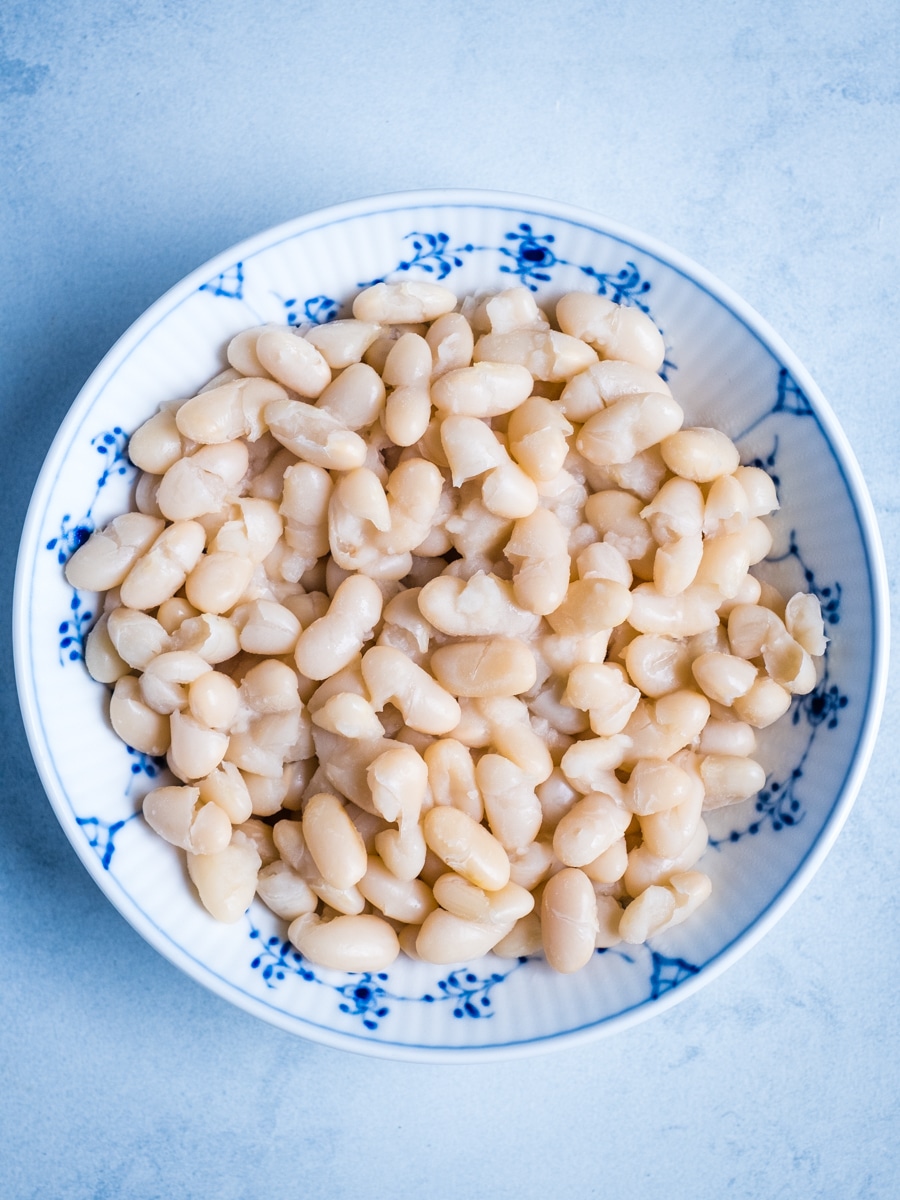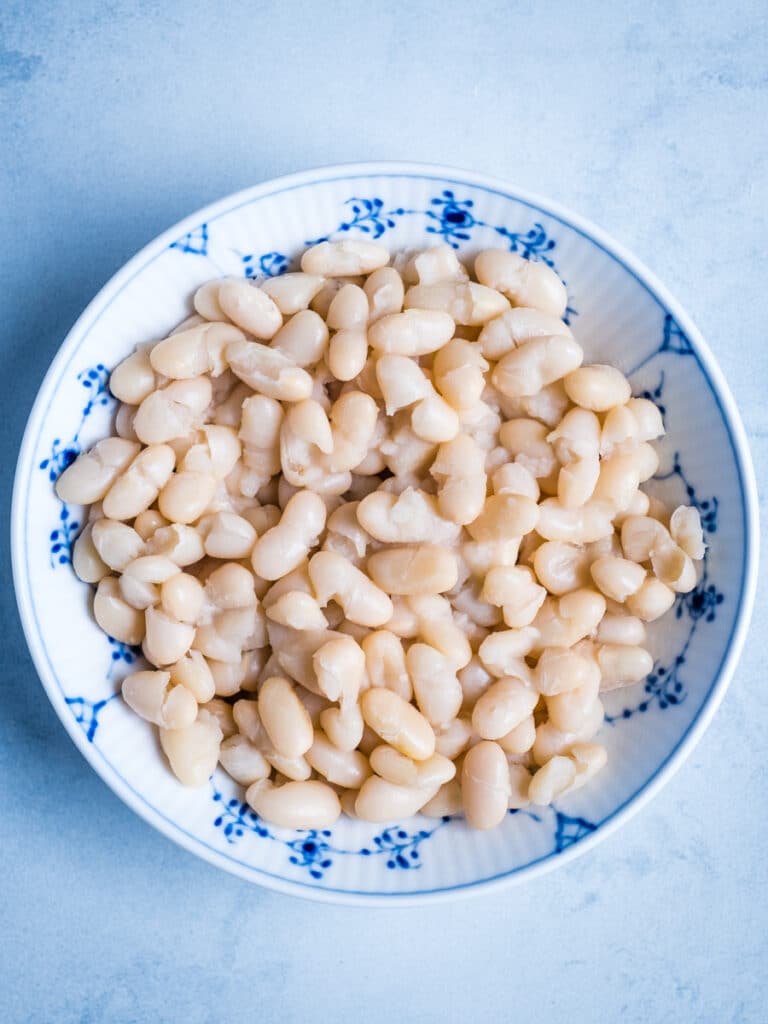 Affordable, vegan ingredients
A healthy fat: extra virgin olive oil. A base, a fragrant mirepoix, made of red onions (or any onions), celery, carrots and fennel. Spices and flavors: garlic and ginger, all-spice, fresh thyme, salt and pepper. Leafy greens such as Swiss chard, arugula and/or mustard greens. Collard greens would work too. Soaked and pressure-cooked beans: I used cannellini beans, the most common type of beans, but any type would work. I soaked and pressure cooked the beans myself, but you can totally use canned beans, especially the Eden brand (that are soaked and pressure cooked). Fresh parsley, or any fresh herbs you have on hand.
Adding the vegetables in layers
There is a technique I learned recently I used for this dish. Adding the vegetables in layers, even the mirepoix. The reason for this? With the first batch, we achieve the fragrance and taste, especially that I am not using a stock, and with the second layer, we get more veggies that are not cooked for such a long time and more nutritional value. Also, it definitely adds to the texture of the dish. So here it is, the final meal. It doesn't look that beautiful, but I promise you is super tasty. My husband got a side of grass-fed beef sausage next to it.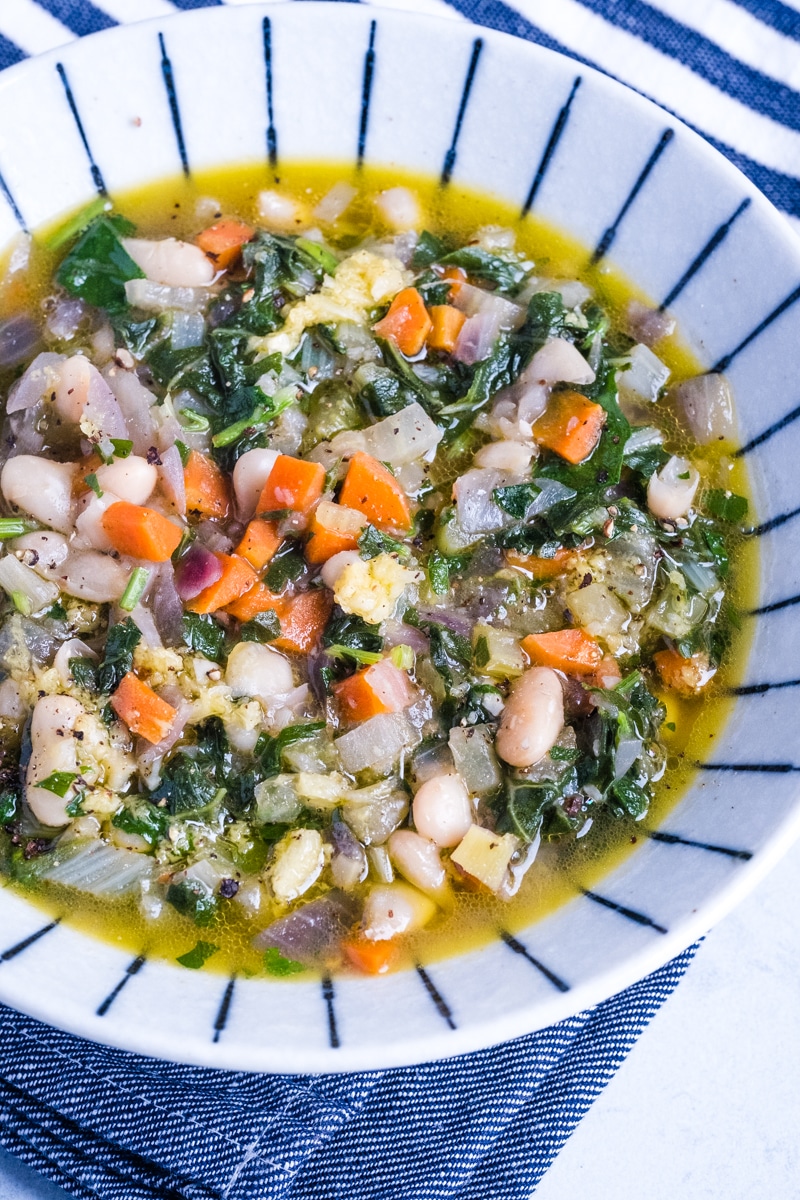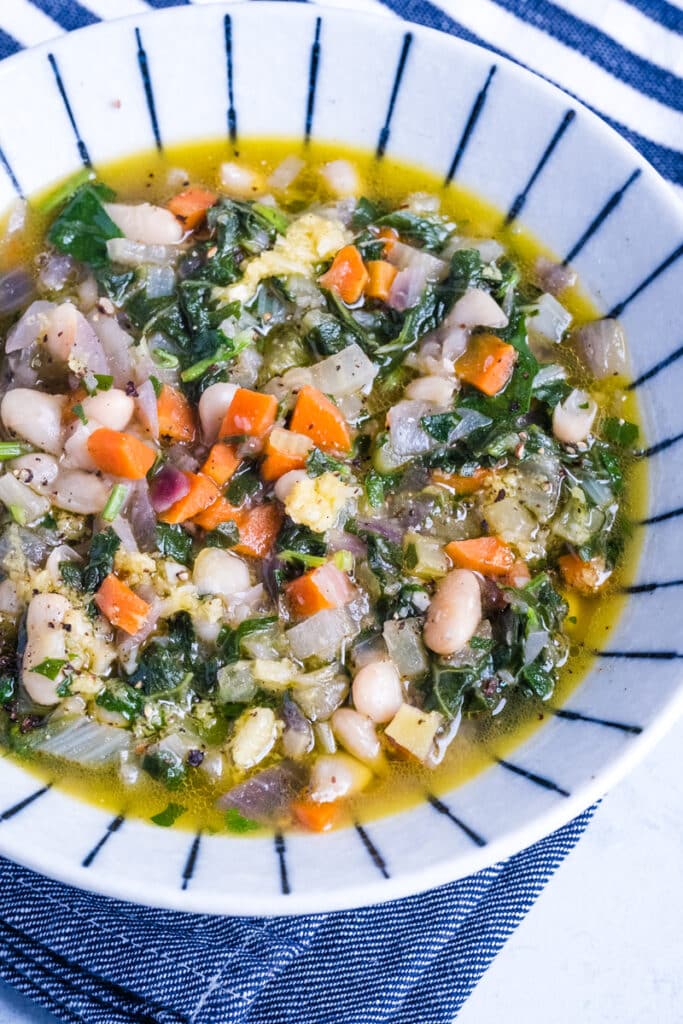 Ginger and garlic paste
And, what makes this meal so perfect for times when we have to fight pathogens, is the ginger and garlic paste, also added in layers. The first part for the taste, more later and even more when serving, so we get some of the amazing immune-supporting properties of garlic and ginger when raw.
You can make a big quantity of this paste and freeze it in ice cubes, but I still feel like I would benefit more from the fresh version, if possible. So as you can imagine, I will be adding this to everything, and I made sure I have enough garlic and ginger. Briefly, you just have to find a way to smash the garlic and ginger into a paste. I used a mortar and pestle, but grating is fine too or making it in a food processor or blender if a bigger quantity. Add extra virgin olive oil, salt and pepper to it and it's ready to add to meals. If you feel brave enough just eat it with a spoon, haha.
Souper cubes are the best way to freeze meals
That's it, I promised I'll keep it short. This recipe is vegan, affordable and nutritionally dense. The recipe is below and I'll post videos of the process on my Instagram stories, if you feel like more visual information.
Best way to freeze meals: Souper Cubes, which have 1 and 2 cups portions.
Stay healthy my friends and keep the spirit high. A big virtual hug,
Claudia
*This post contains affiliated links, which means I get a small commission if you choose to purchase something via one of my links, at no extra cost to you.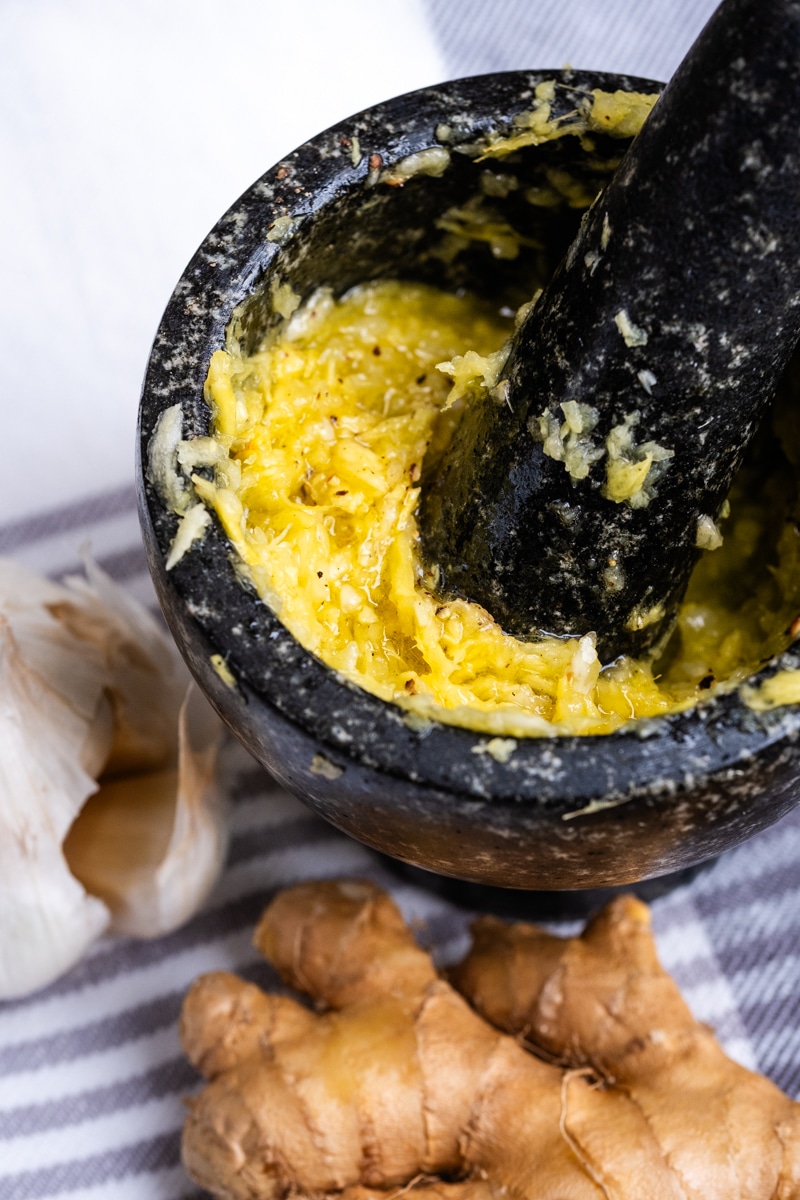 Print Recipe
Lectin-Light Vegetable and Beans Stew
A highly nutritious, affordable and easy-to-make meal. Easy to store and freeze.
Ingredients
Extra virgin olive oil
1 big red onion, chopped
2 carrots, chopped
1 fennel bulb, chopped
5 celery ribs, chopped
4 big garlic cloves
1 big piece of ginger (a little bigger than thumb size)
1 bunch Swiss chard, chopped
1 big handful of arugula OR mustard greens
1 1/2 cup pressure cooked cannellini beans
1 bunch parsley, chopped
1/2 teaspoon allspice
salt and pepper to taste
few sprigs of fresh thyme
Instructions
1

Make sure you have some warm/hot water on the stove ready to use, as well as the pressure-cooked beans.

2

Add a generous quantity of extra virgin olive oil to a big soup or stew pot and heat on medium.

3

Add half of the onion, carrots, fennel and celery. Sautee and occasionally stir for about 10-15 minutes or until everything softens and becomes fragrant.

4

Meanwhile make a ginger and garlic paste, by smashing the ginger and garlic in a mortar and pestle, however is easier for you, grating them is an option, or a blender if you make a bigger quantity. Once all smashed, add some salt and pepper, extra virgin olive oil and mix well. Set aside (or store in the fridge if you make it in advance). If you make a bigger quantity freeze in ice cubes for later use).

5

Add half of the ginger-garlic paste to the pot and stir again. Cook for a few more minutes. Add the rest of the onion, carrots, fennel, celery. Add the all-spice, thyme, salt and pepper. Stir well, add a little bit of warm water to the pot. Continue to stir occasionally and add water every time so the veggies don't stick to the pot. Continue to cook for 10-15 more minutes.

6

Use warm water to cover the veggies. Add the Swiss chard, the beans, stir well and cover the pot for 5 minutes. If you use mustard greens, add them with the Swiss chard, if you use softer greens like arugula or spinach, add them after 5 minutes.

7

Add more of the ginger-garlic paste, but leave just a little bit more for serving.

8

Add fresh parsley, more salt and pepper to taste. Add some fresh extra virgin olive oil to the paste that is left, and drizzle some of that mixture on each plate.