Take some green leaves, a lot of extra virgin olive oil, some nuts, a little garlic, add some Italian aged cheese and you have yourself a green sauce that will elevate any dish and will give you those healthy fats and polyphenols you need on a daily basis.
The green leaves can be basil, baby spinach, or kale, and oh my, kale doesn't disappoint. This lacinato kale pesto is your new favorite green sauce.
The only purpose of the food is to get olive oil into your mouth
You know who said that… Dr. Gundry, and I totally agree. Not only because to me a good quality olive oil tastes good, but because we need more of it, and let's be honest, eating it with a spoon is not really inviting. See my article on How to Pick the Best Olive Oil.
I love basil pesto, and I love, love spinach pesto, but I finally decided to give Lacinato kale pesto a try. Delicioso. No regrets. Making pesto is my favorite way to add extra virgin olive oil to my daily diet, but also such a great way to eat a big amount of greens, especially if you've had enough of salads, or you don't feel like cooking.
It will elevate any dish. From chicken, sweet potatoes, to mushrooms, to roasted cauliflower, to eggs, you name it. When it comes to kale, make sure you buy the organic one, because kale can be heavily sprayed with pesticides. Also, if you have histamine issues, Lacinato kale is the best of all the kales to eat.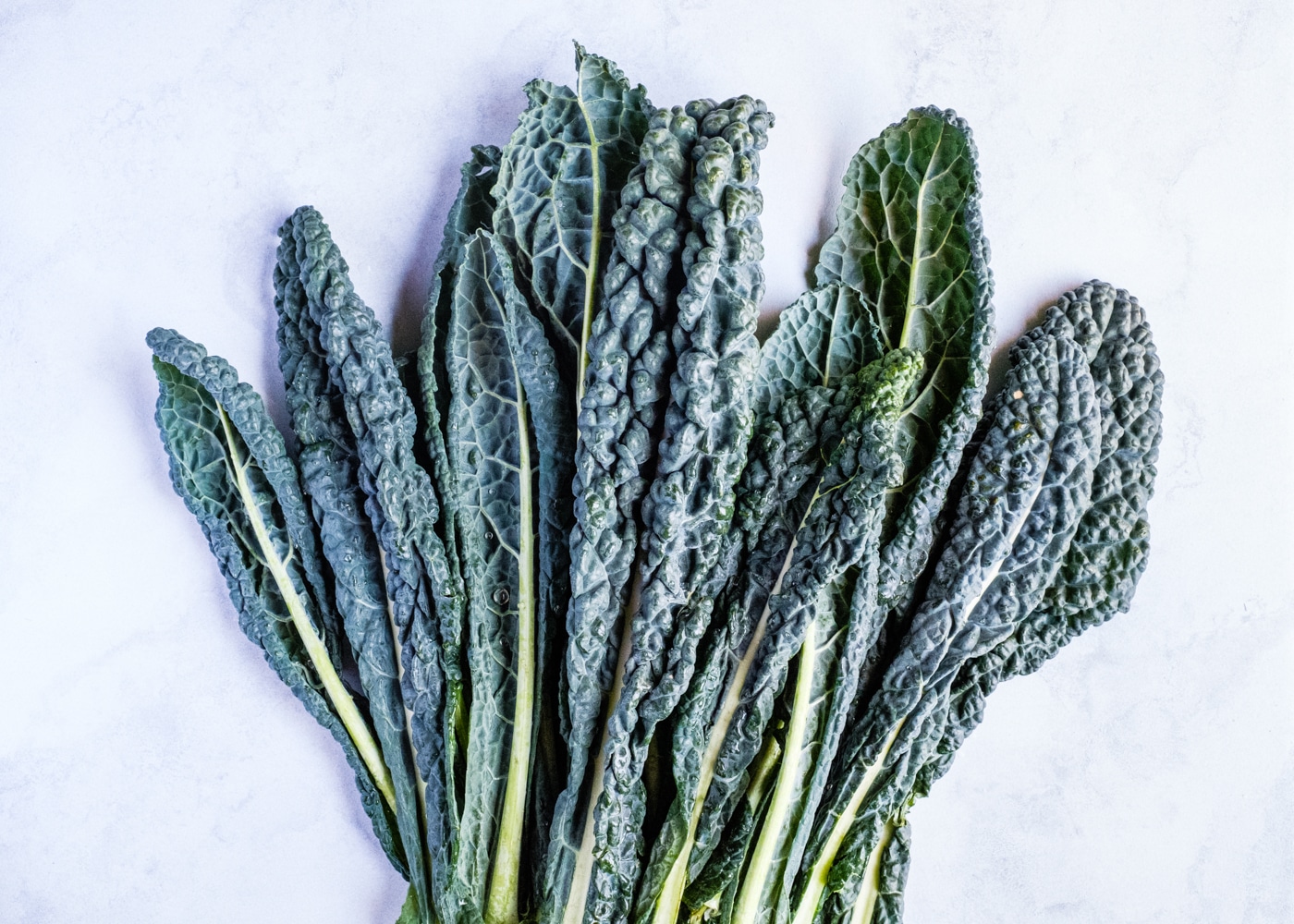 Lacinato kale pesto, a traditional Italian sauce
Lacinato kale pesto is in fact a traditional Italian sauce. You will also find it under the name Tuscan kale pesto (because Lacinato kale is also called Tuscan kale). Is usually made with pine nuts, but since all the pine nuts I see in stores are coming from China, I prefer to replace them with walnuts.
You can use raw or roasted walnuts, but I chose the raw version. Even if you decided on roasted, I suggest you never buy roasted, roast them at home as it's very easy. This way you make sure they are not contaminated with rancid oils. Another tip: once you buy raw nuts, keep them in the fridge.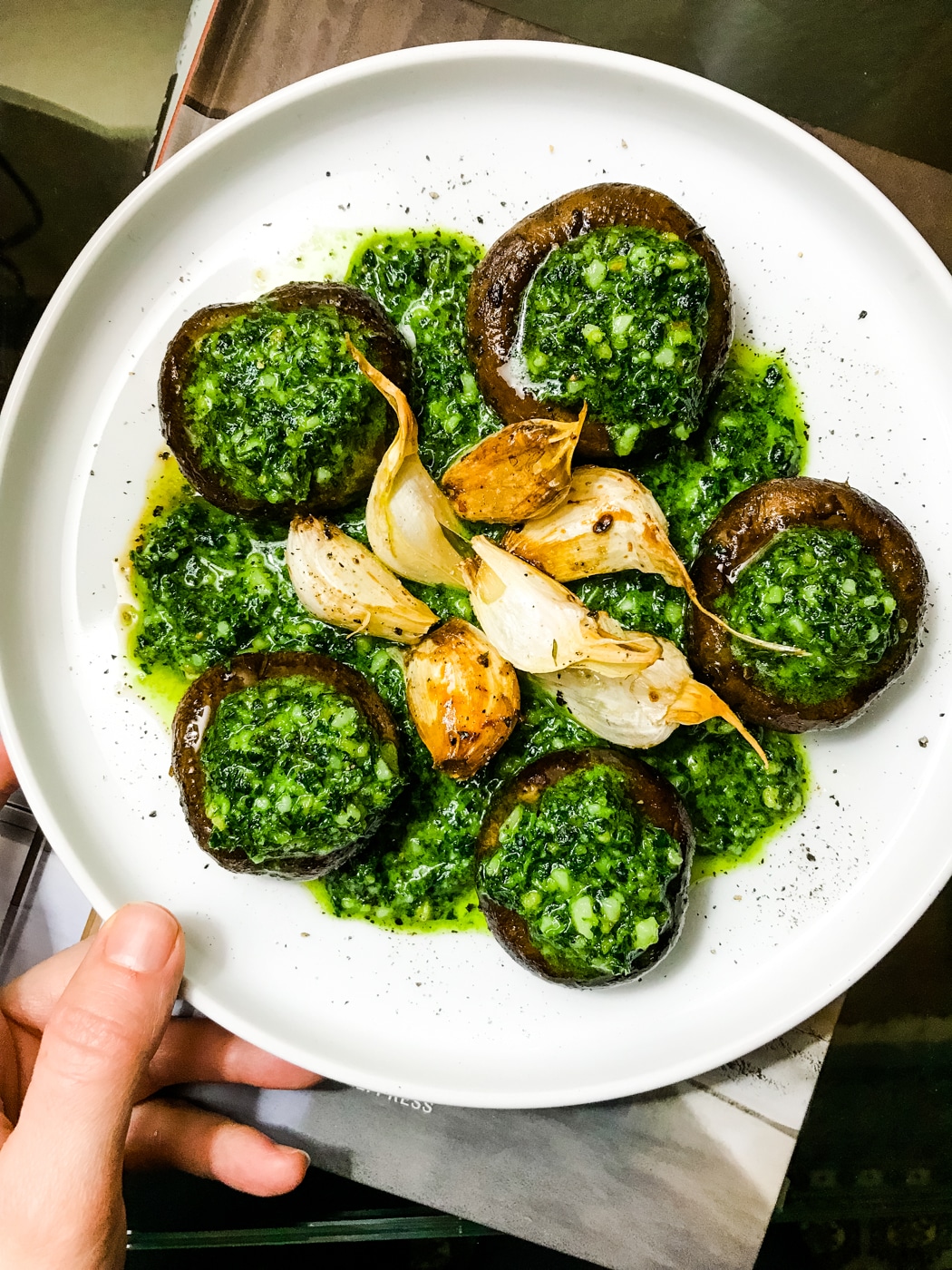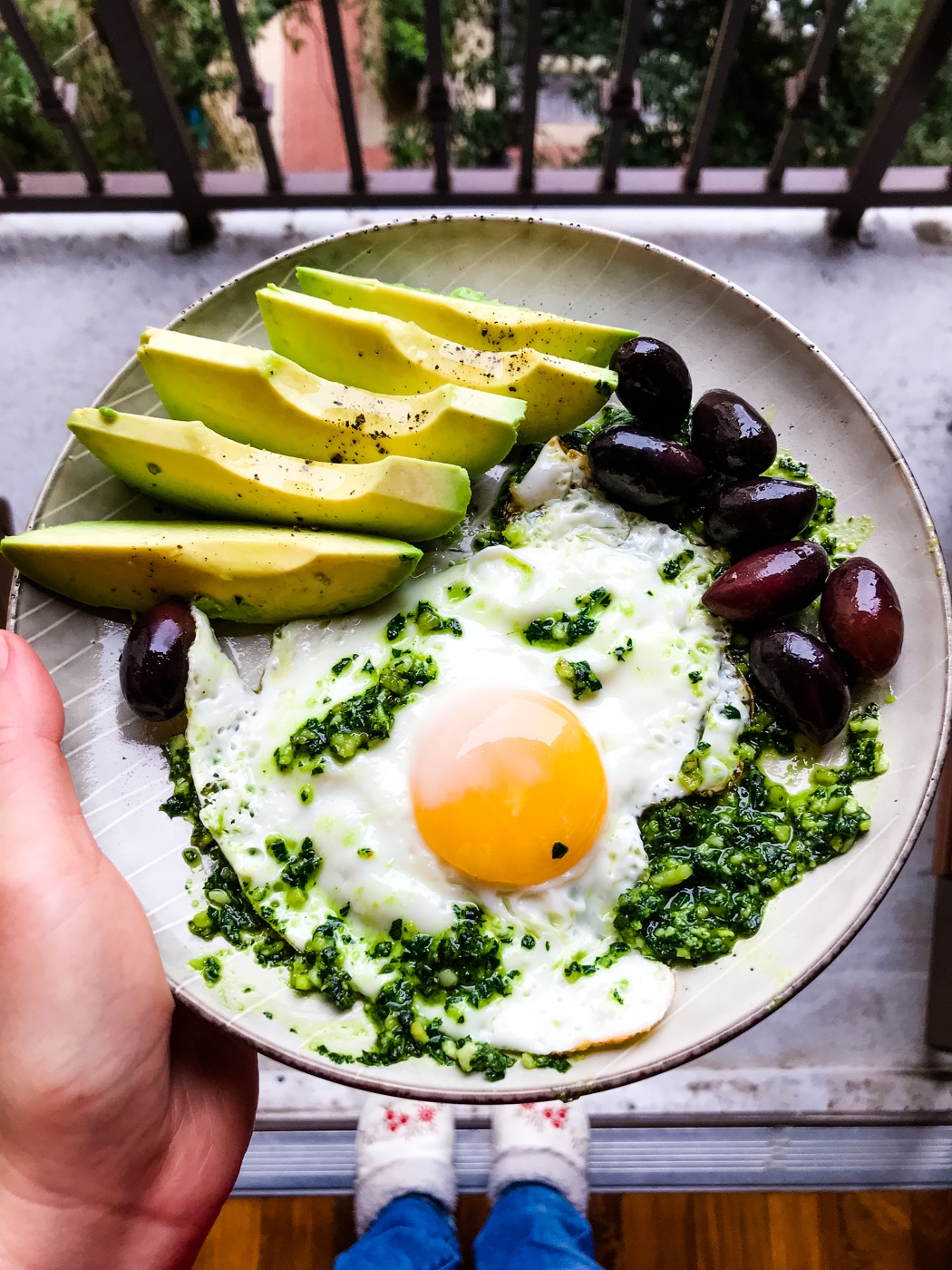 More pesto recipes
For more pesto recipes, check out:
*This post contains affiliated links, which means I get a small commission if you choose to purchase something via one of my links, at no extra cost to you.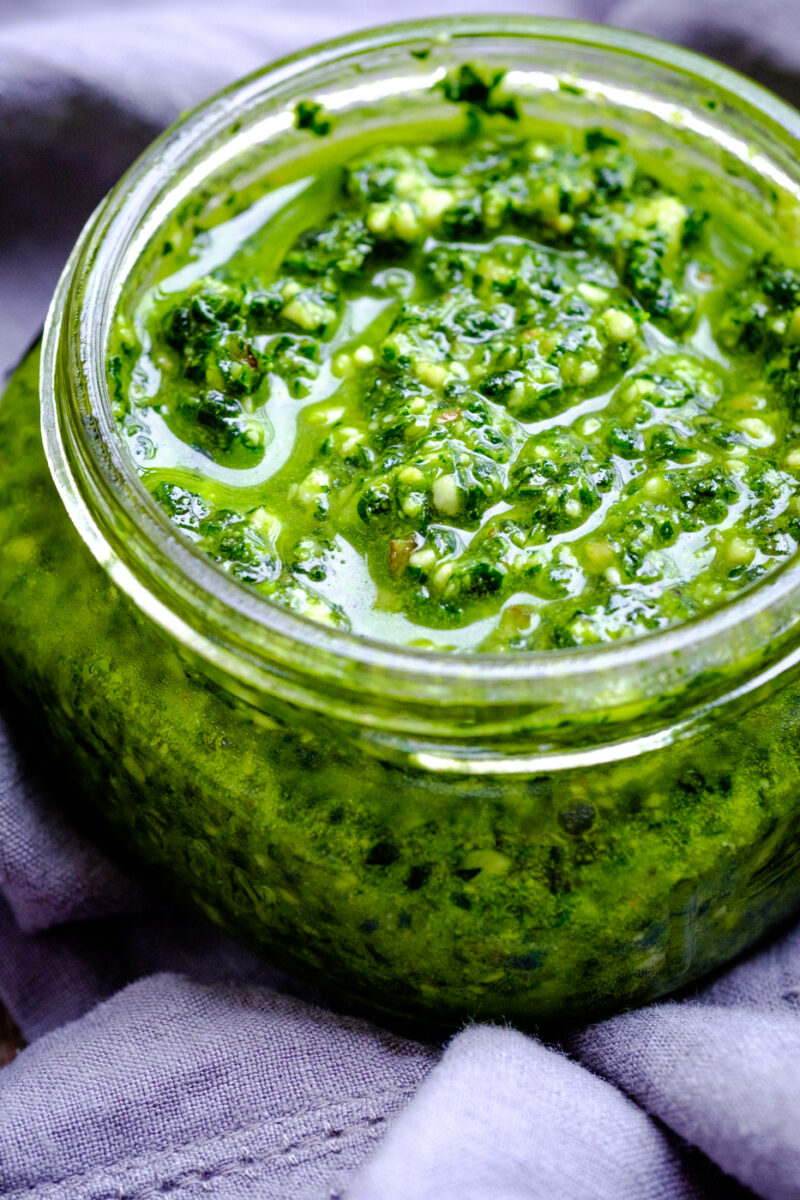 Print Recipe
Lacinato Kale Pesto, Your New Favorite Green Sauce
Ingredients
1 bunch organic Lacinato kale leaves (stems removed), washed and pat dried

1 cup extra virgin olive oil (or add until you get desired consistency)

1 garlic clove

2/3 cup mix Parmigano Reggiano + Pecorino Romano, grated

1/2 cup raw walnuts

salt and pepper to taste
Instructions
1
Add the kale and garlic to a food processor and mix until the kale is finely chopped. Add the walnuts and process again until the walnuts are chopped. Add the cheese, pulse again and then start adding the extra virgin olive oil while the food processor runs on low. Taste and decide if it needs more salt (since the cheese is already salted) and you can add some freshly ground pepper. Eat immediately or store in a glass jar in the fridge for about 4 days.
Notes
It's delicious on chicken, on mushrooms, on sweet potatoes or eggs.