I've been making and eating this spinach and walnut pesto for a long time, and it's already featured on this website along with a full meal recipe, but I think this pesto is so easy and tasty, it deserves its own space in the recipe index. It's a great way to incorporate a big quantity of spinach and extra virgin olive oil in your meals, and add some extra vibrancy, nutrition and taste to the plate.
Ingredients in the walnut and spinach pesto recipe
I shared the recipe for pesto a while ago when I posted this yummy dinner idea: Alaskan Salmon Cakes with Spinach Pesto and Avocado, but I figured is much easier to find as a standalone recipe, in the Sauces and Dressings Category.
You need a food processor, a good quality extra virgin olive oil, a handful of walnuts and a handful of Parmigiano Reggiano or Pecorino Romano and organic baby spinach. Never buy non-organic spinach, it tops the list of high pesticide residue scores.
I use Kasandrinos extra virgin olive oil, certified organic from Greece, from single-sourced Koroneiki olives. One of the reasons I love getting this oil, other that is really high quality, is the 3L can. As you can imagine, we go through about 1L of EVOO per week, so buying high-quality olive oil in bottles get pretty expensive.
What about salt?
I know iodine is important. So I've been using iodized sea salt until I looked closer at the ingredients list and I saw it contains dextrose… just another name for sugar. Why on earth are we adding sugar to salt? Since then, I have two types of salt I'm using; in both iodine and other minerals that occur naturally: Himalayan Pink Salt (I also buy Himalania brand from Whole Foods, and sometimes the Costco brand) and Redmond Real Sea Salt. And for finishing touches and more flavor, I use Maldon, Sea Salt Flakes.
Nothing to say about garlic, other than don't use too much, at least I don't like when the garlic flavor is overpowering. Sometimes I even choose not to add it at all when I don't feel like the garlic after taste.
The best base for pizza, great dipping sauce, or dressing
You can use the spinach and walnut pesto as a dip, as a side dish or dressing. It is also my most used base for lectin-free pizza.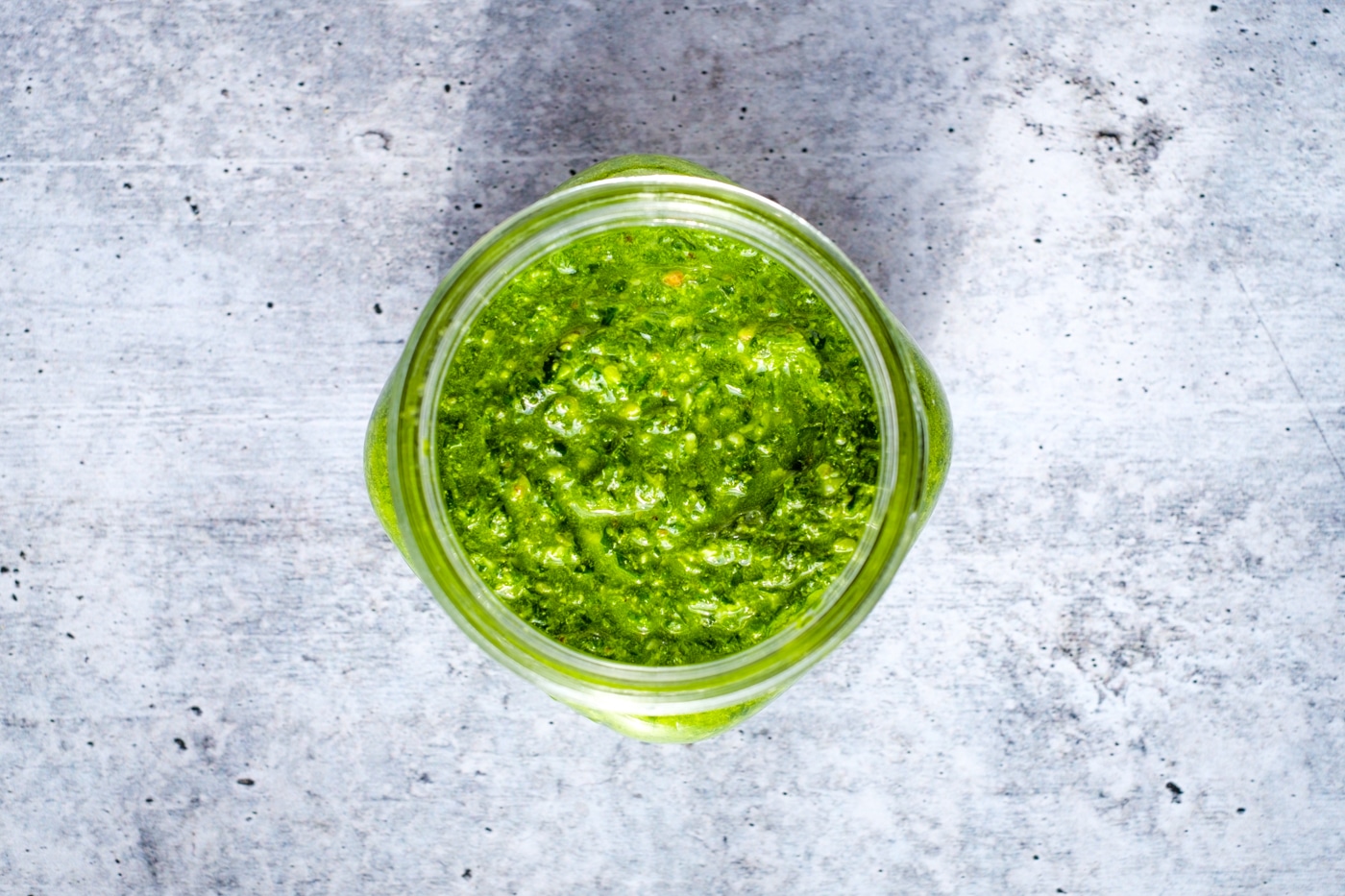 *This post contains affiliated links, which means I get a small commission if you choose to purchase something via one of my links, at no extra cost to you.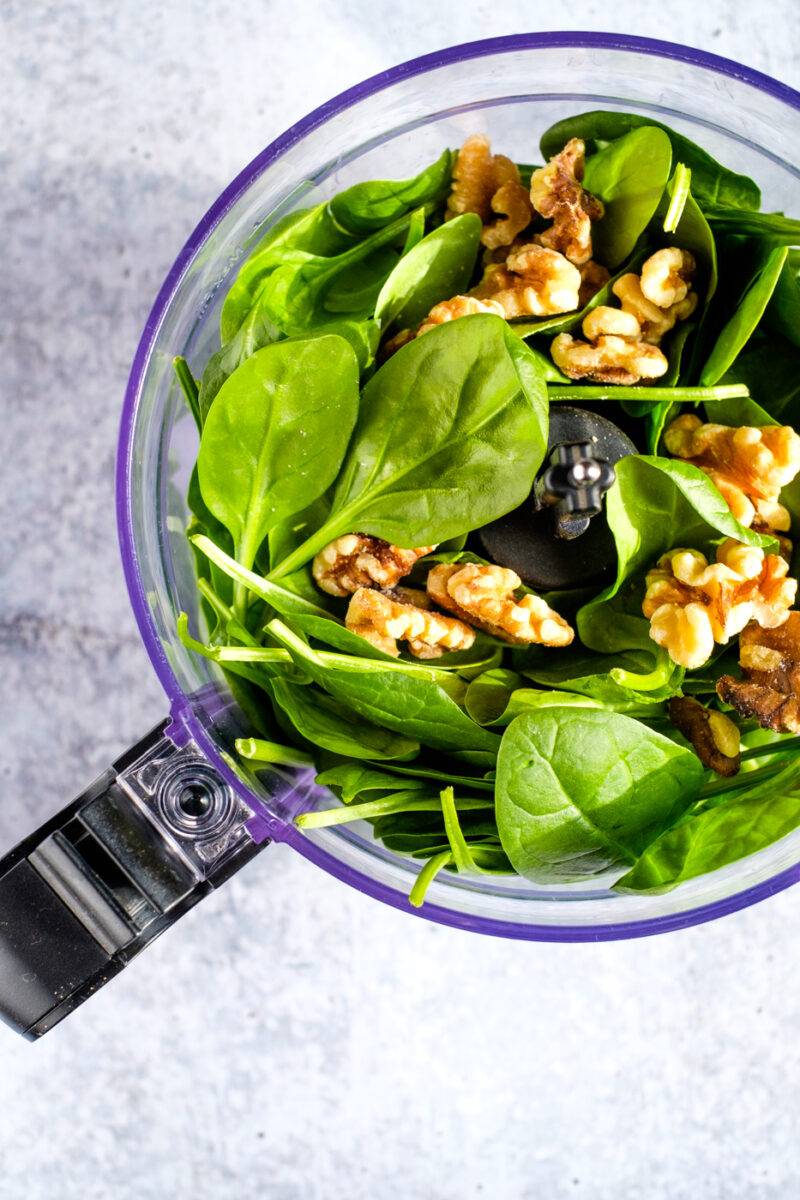 Print Recipe
Spinach and Walnut Pesto
An easy and delicious way to add nutrition, vibrancy and flavor to any dish.
Ingredients
5 oz (142g) organic baby spinach

1 small garlic clove

1/4 cup raw walnuts

1/4 cup grated Parmigiano Reggiano or Pecorino Romano (or a mix of both, or replace with nutritional yeast for a dairy-free version)

1/2 cup extra virgin olive oil or add until you get the desired consistency

sea salt and pepper to taste

1 tbsp lemon juice, optional
Instructions
1
Mix the spinach, garlic clove and walnuts in the food processor until all minced (I do it on high). If the spinach doesn't all fit in the food processor from the beginning do it gradually. Add the grated cheese, pulse again a few times. Start gradually adding the extra virgin olive oil while the processor is running on low. Add salt and pepper to taste, lemon juice if you want.
Notes
I store it in the fridge, in a mason jar, for up to one week. If you want a dairy-free version, replace the cheese with nutritional yeast.