Christmas is 10 days away and I know my mom will make all the traditional holiday goodies and I'm motivated to create healthier versions, so I don't feel I'm missing out on anything. Actually, after making these lectin-free cookies, everyone in the family tasted and loved them, so I'll make sure I make enough for everyone. I can't even believe it: for people who choose to eat everything and anything, these sugar-free, gluten-free and lectin-free cookies are delicious. And not only they are tasty, but they cover all our food heritage spectrum and more: rugelach (Romanian but also Jewish), Hindbærsnitter, a traditional, much loved Danish dessert for my husband, and some more famous thumbprint cookies.
When I make cookie dough, I love to use it in more than one way, so I decided to make three types of lectin-free Christmas cookies, to make everyone in the family happy. I used the same dough and the same filling just changed the presentations.
NOTE ON QUANTITY: This quantity of dough will make eight rugelach's, four Hindbærsnitter (which are quite big compared to the other ones) and three thumbprint cookies. Enough for a small family for Christmas, but you might want to double or triple the quantity.
The preparation of the dough is very simple. Just mix all the ingredients in a food processor. Then you need to let it rest in a cool place for 30 minutes, and after that, you can play with it. This so far is one of my favorite doughs, and it seems like it can be used in many ways, so feel free to use your creativity. I haven't tried it with coconut oil instead of butter, but I have a feeling it will work. If you try, please let us know.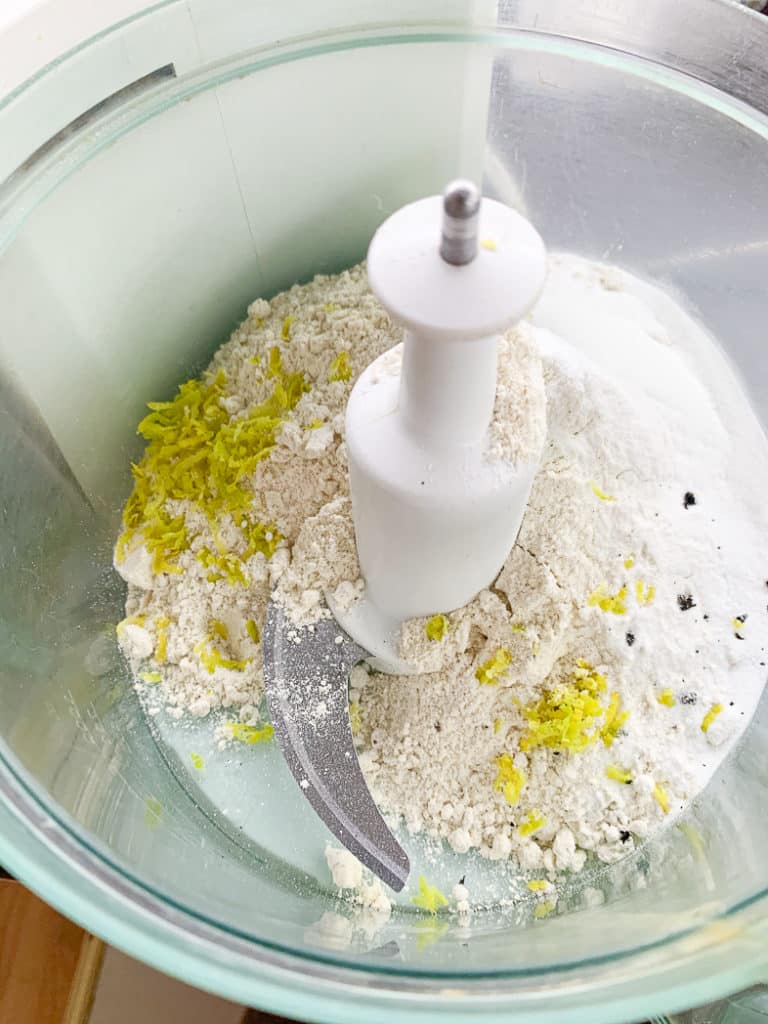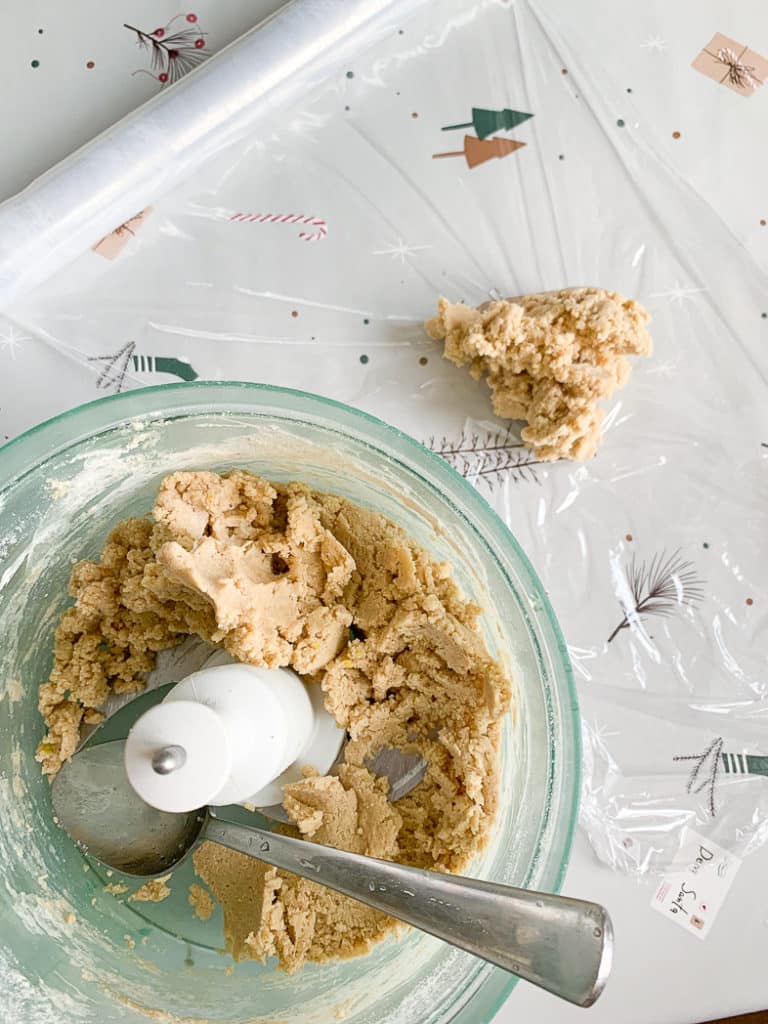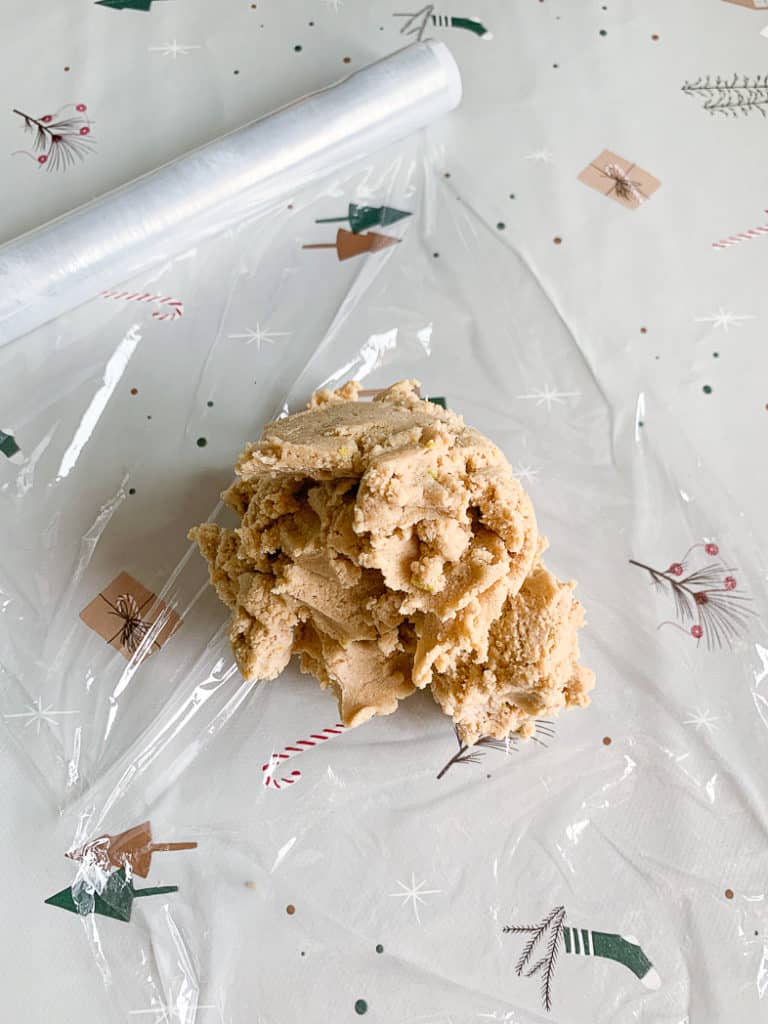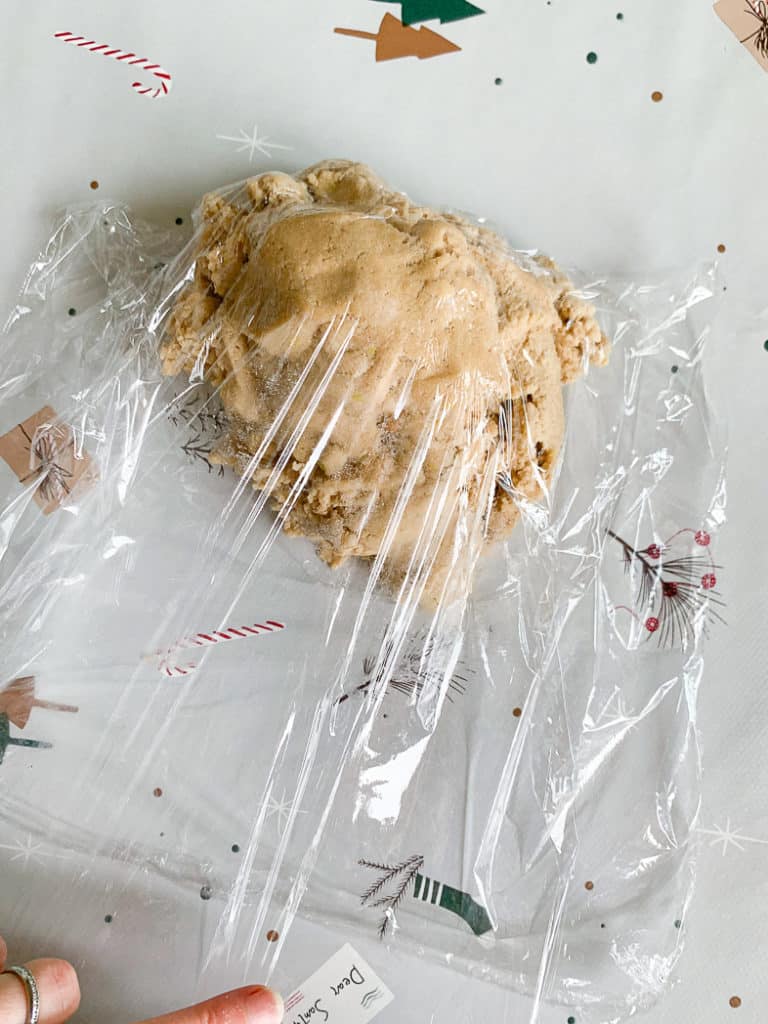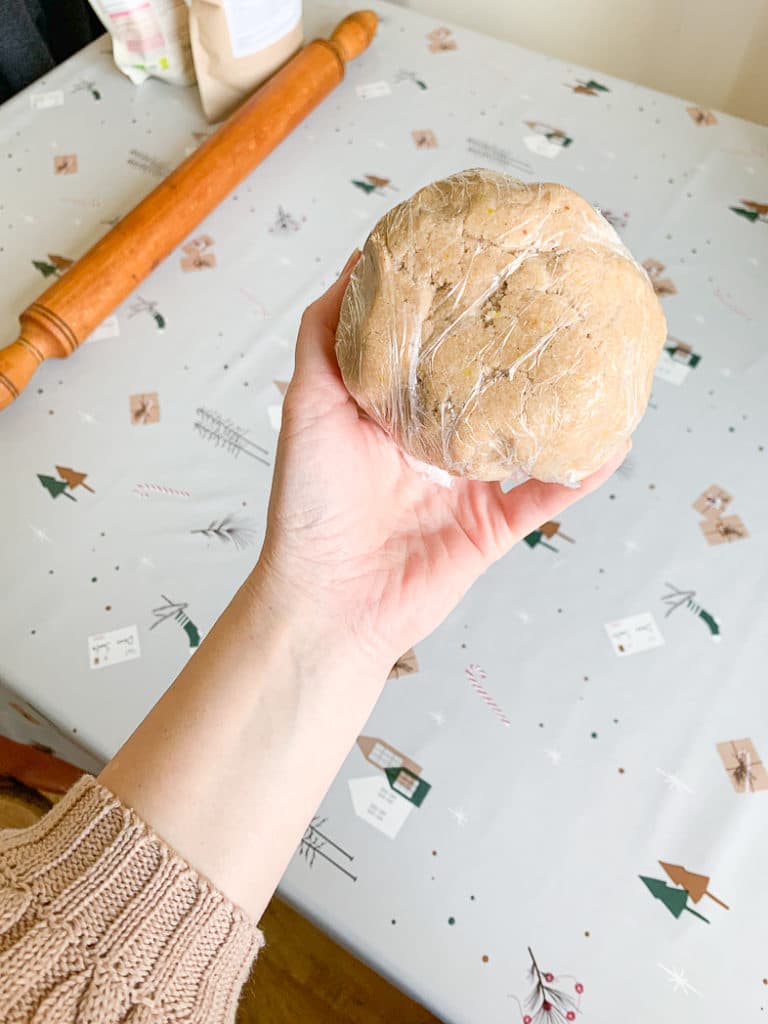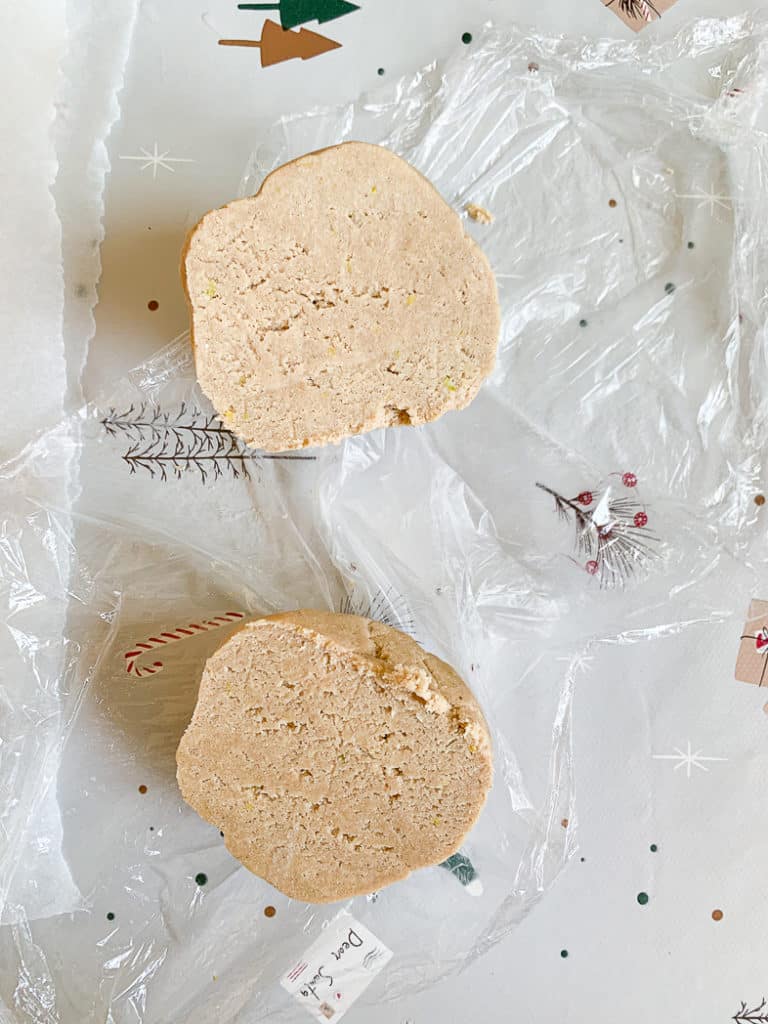 For the Romanian part in me, the rugelach ('cornulete cu gem si nuci' in Romanian) was a must; that's in fact what I wanted in the first place. While I'm very happy with how they came out, they are a little more tricky to put together, as the dough will crack from place to place. You need a little bit of patience and to handle the dough gently. It will crack but will come together in the end and it will stay in shape when cooked. That's the moment when I'm really jealous of gluten dough :)). The filling will not run out, due to the ground nuts absorbing all the moisture from the fruits.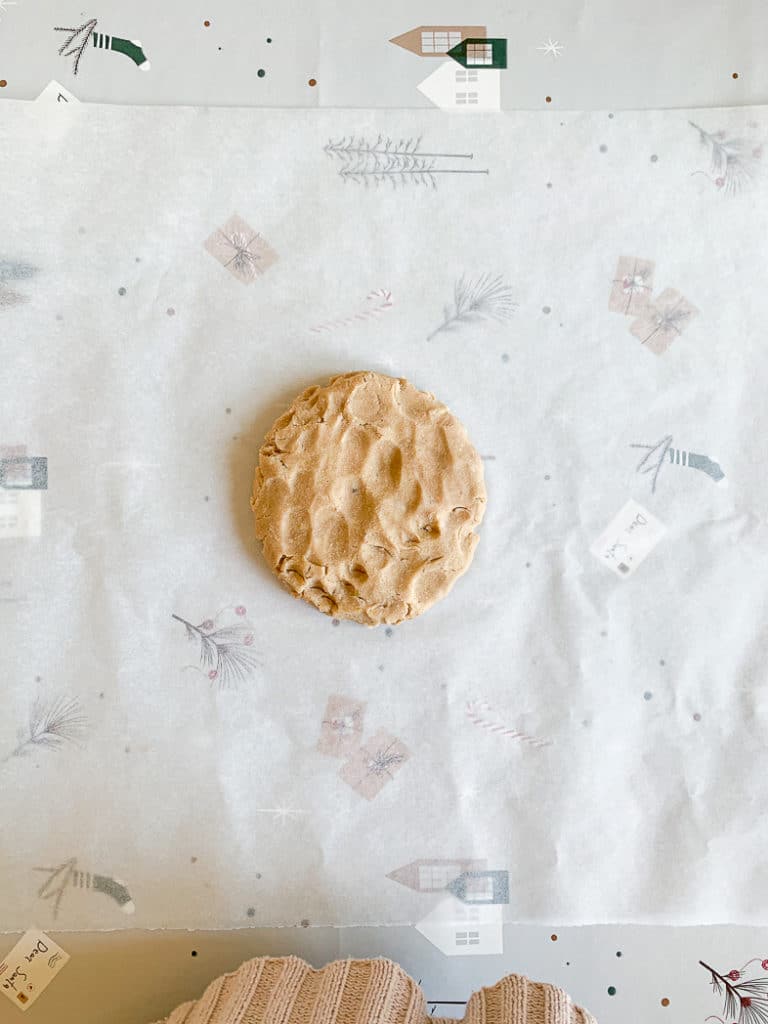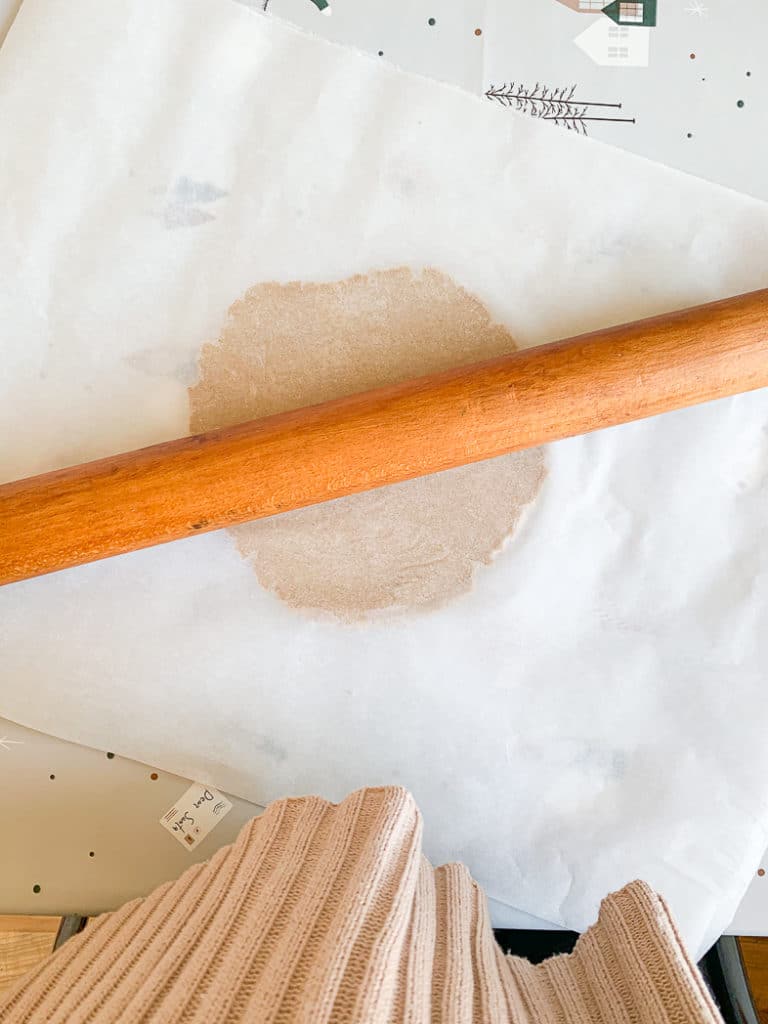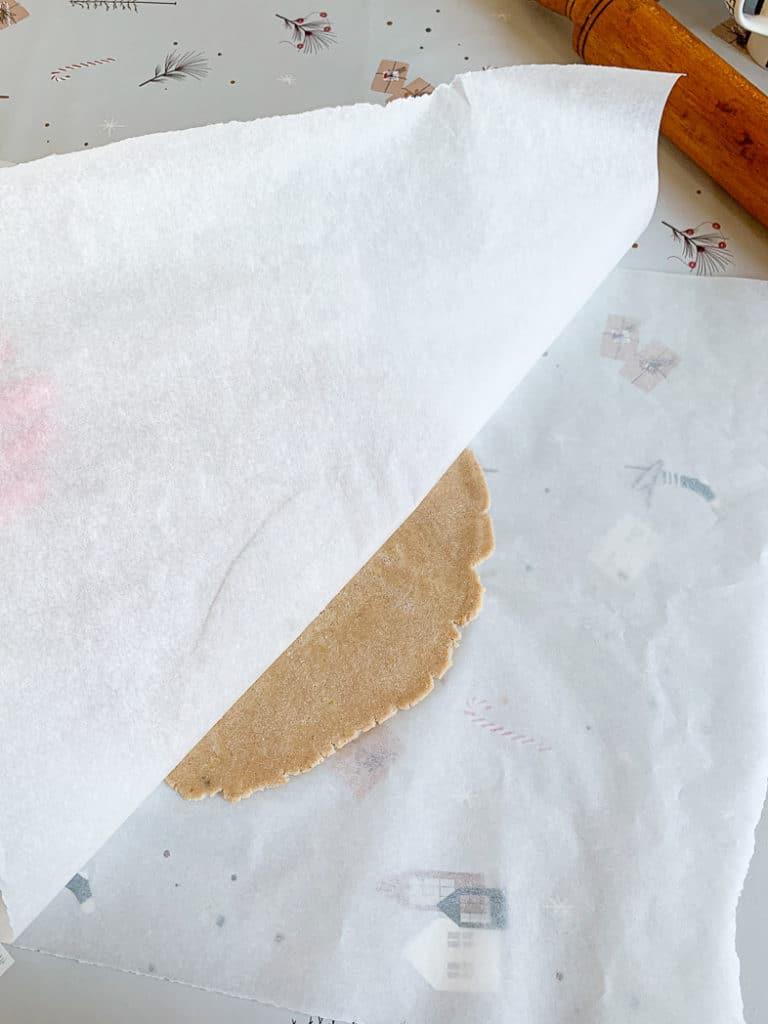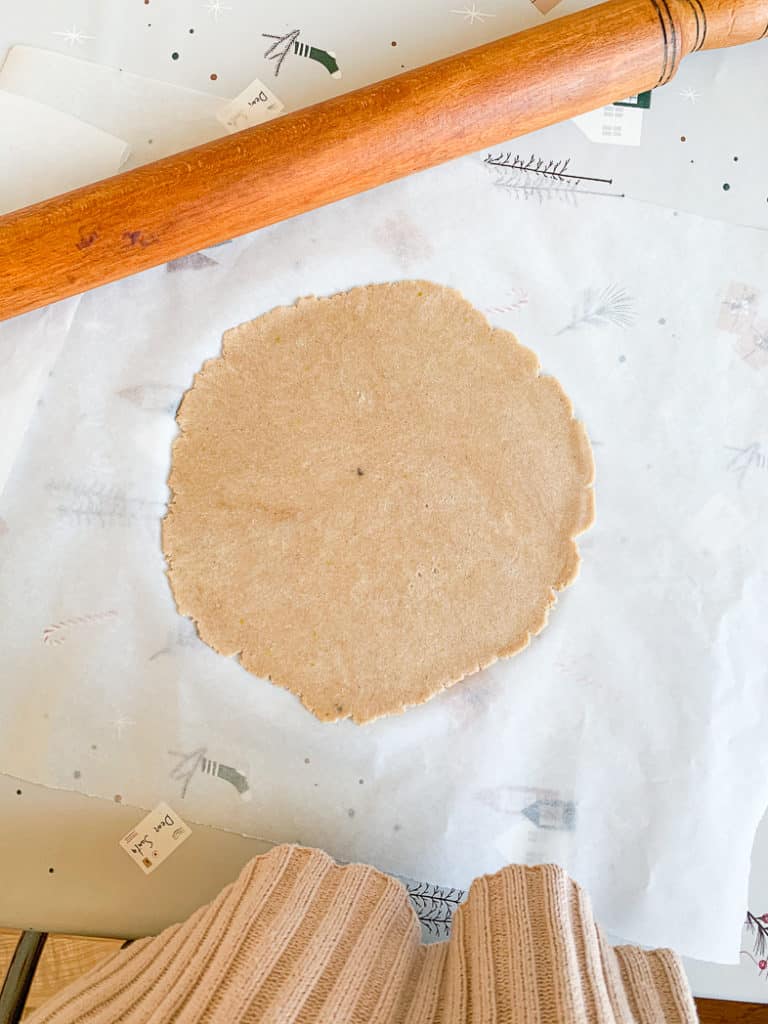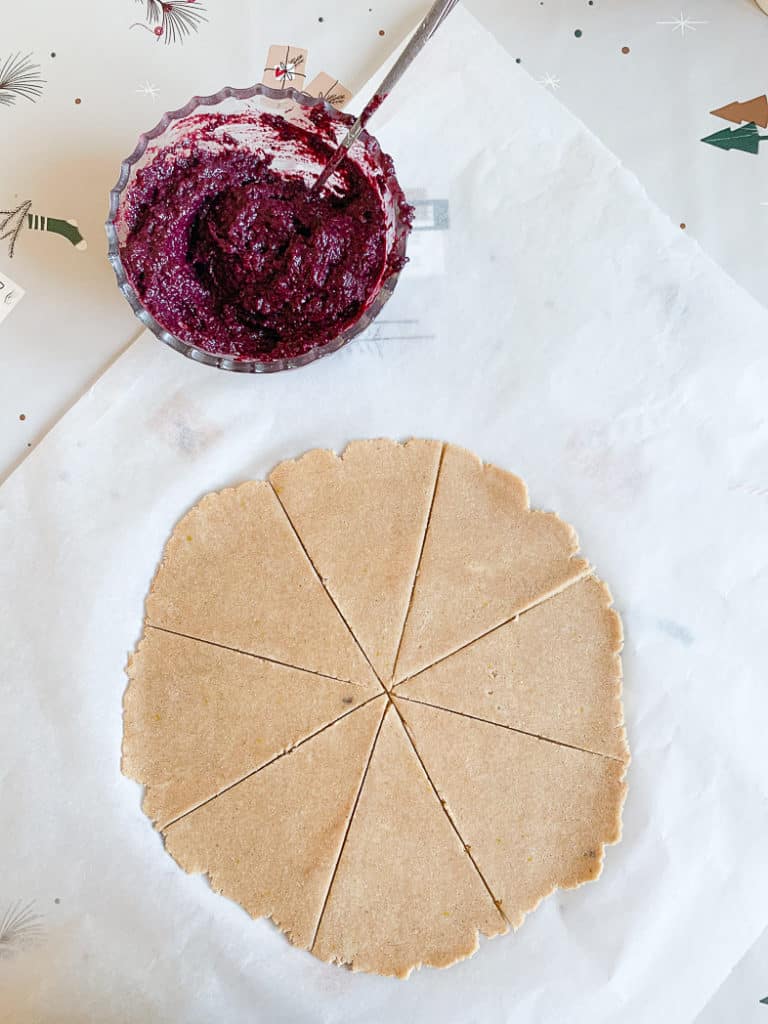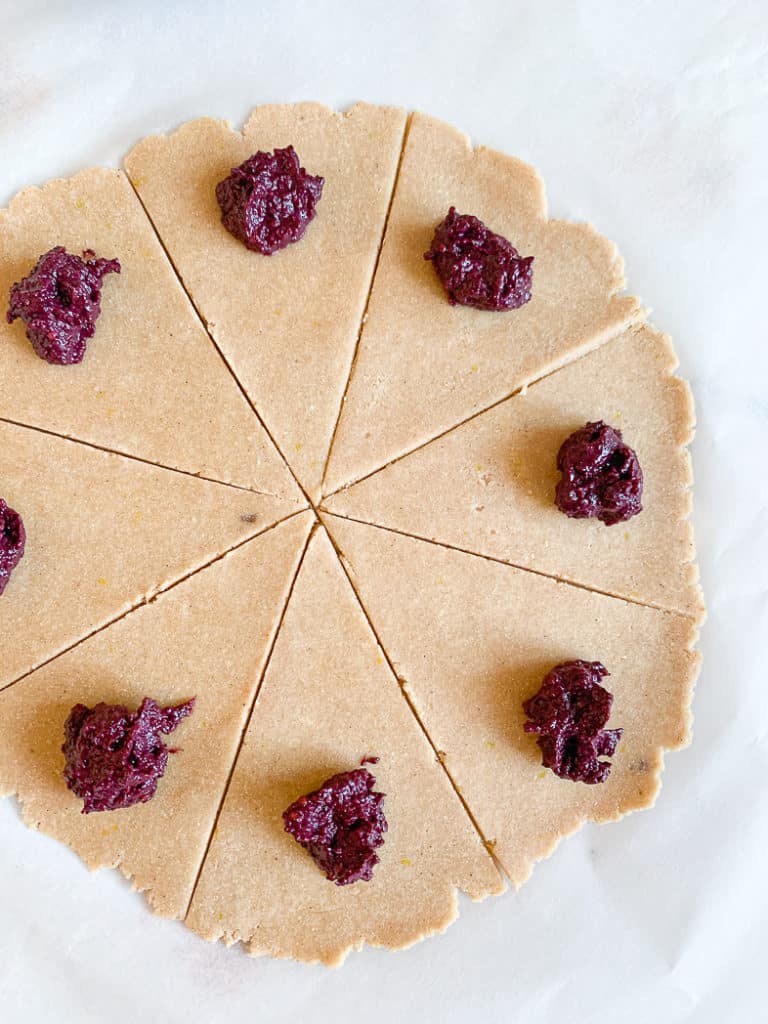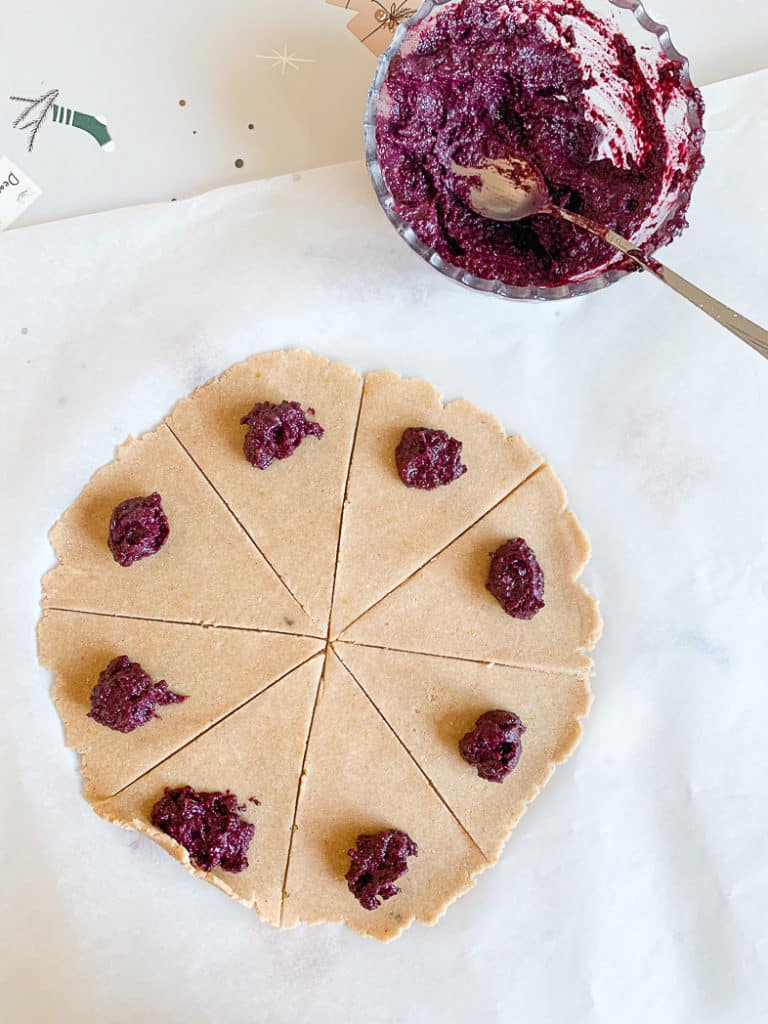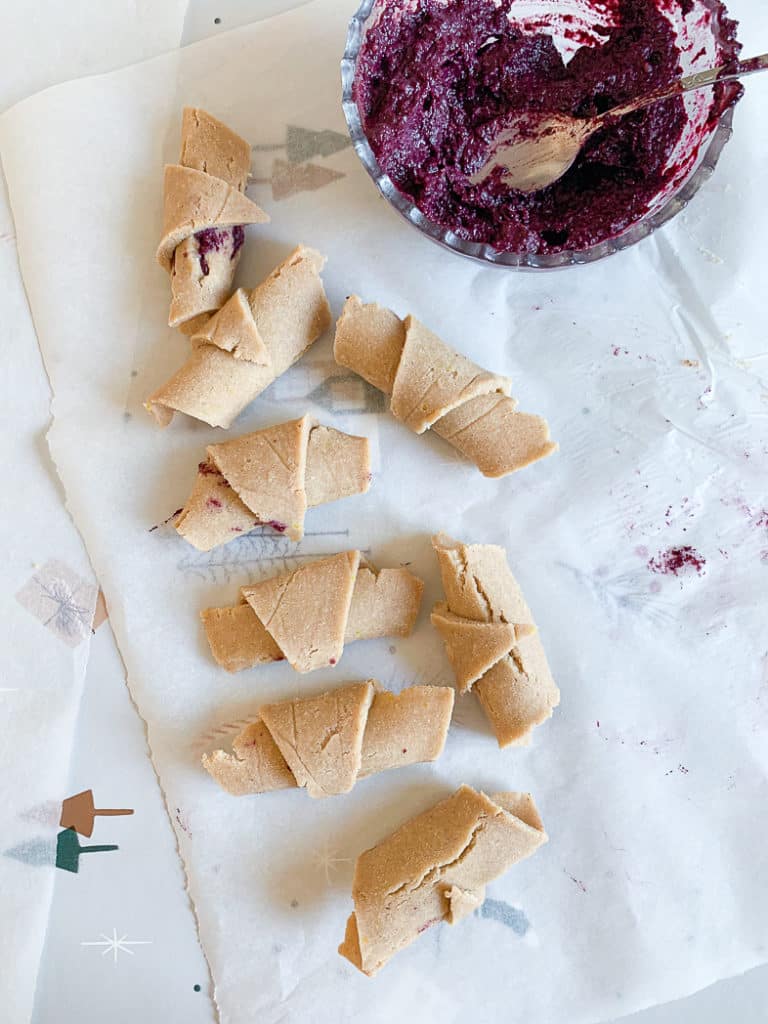 The Hindbærsnitter (raspberry slices), a favorite of my husband's, who is Danish, are pretty easy to put together. One part I skipped was adding a sugar glaze, which can be made with confectioners sweetener and water, and sprinkle some dry cranberries powder or raspberry powder on top. If I find something similar here, I will use this technique for Christmas. Not a fan of the glaze though.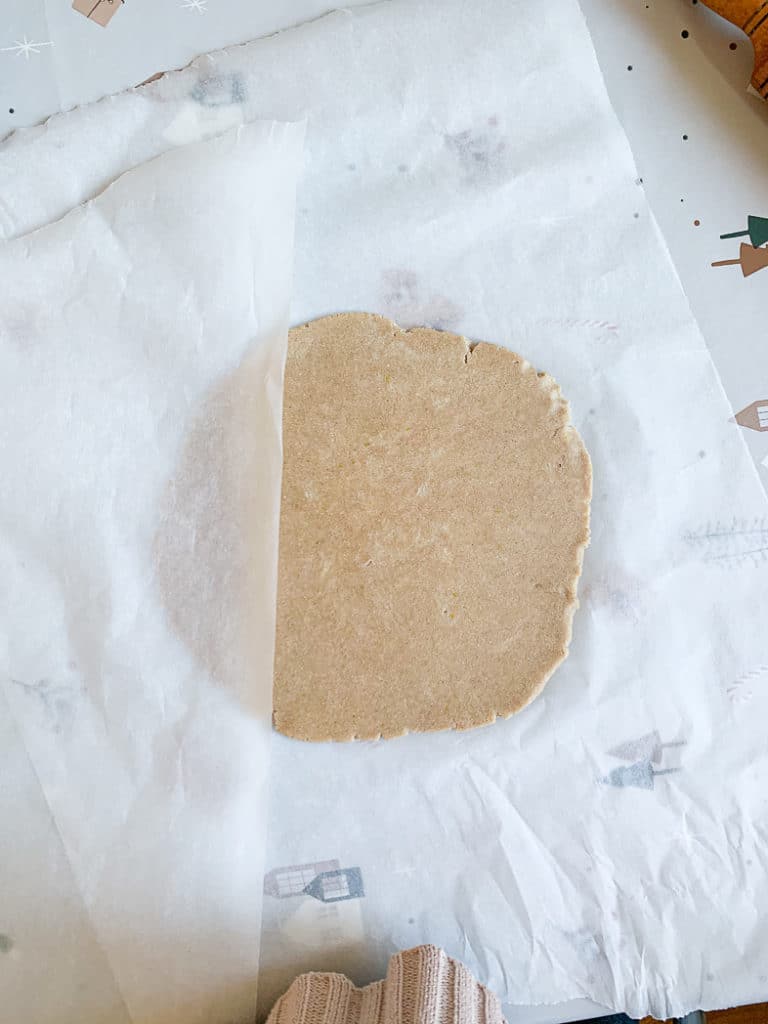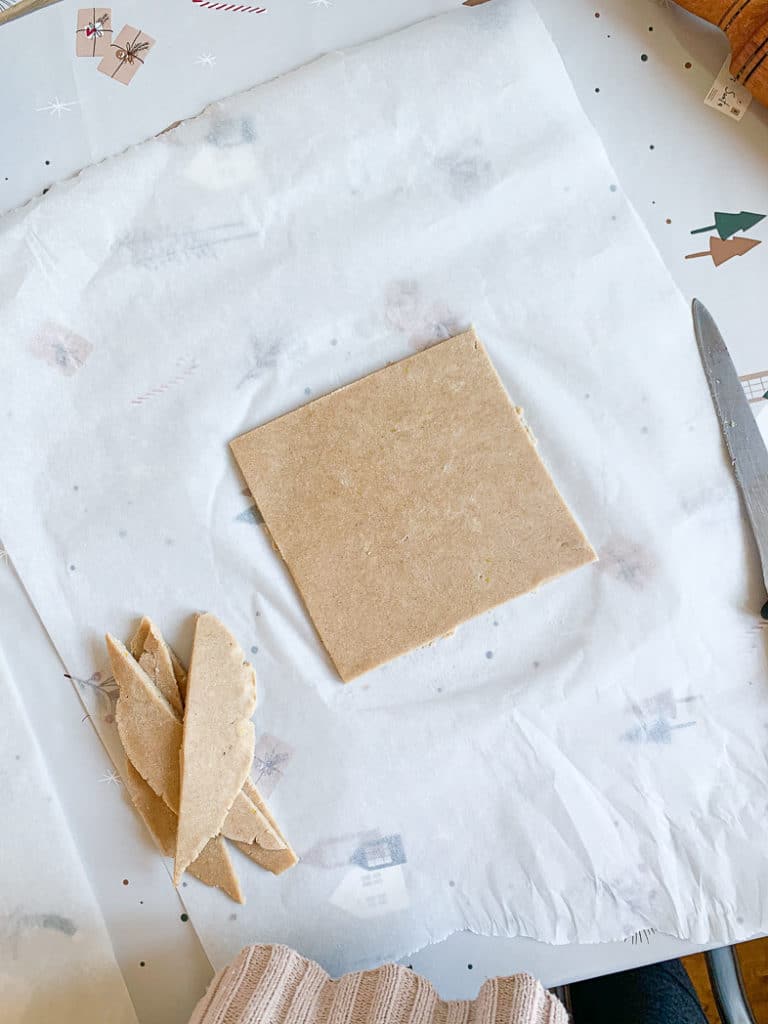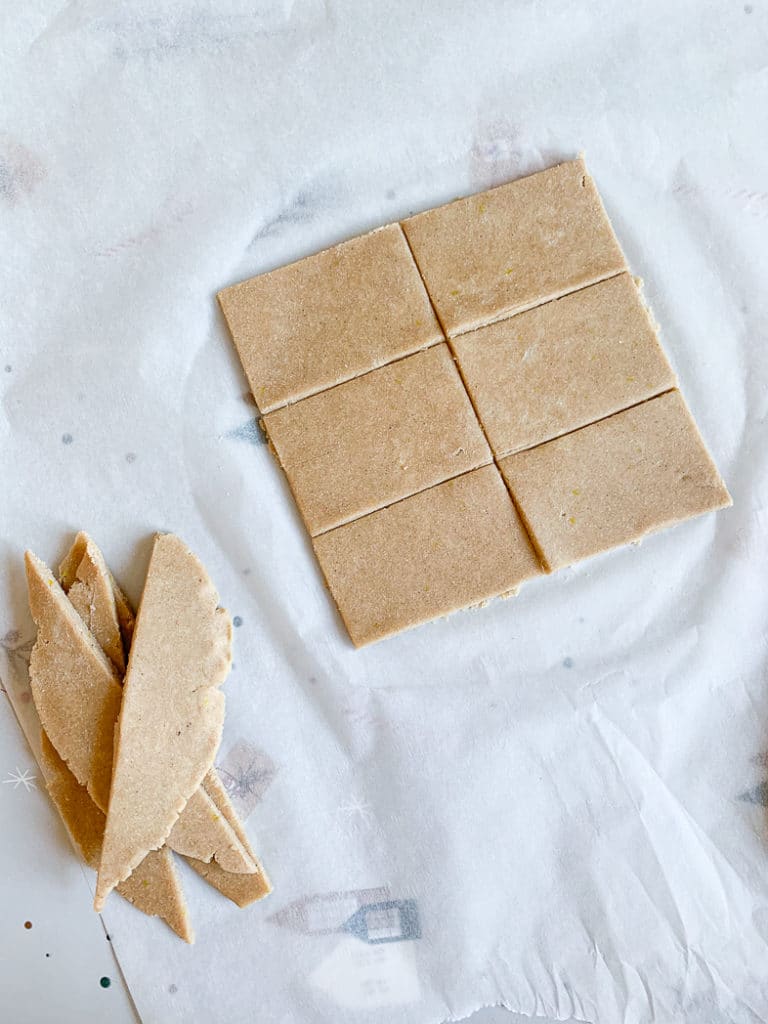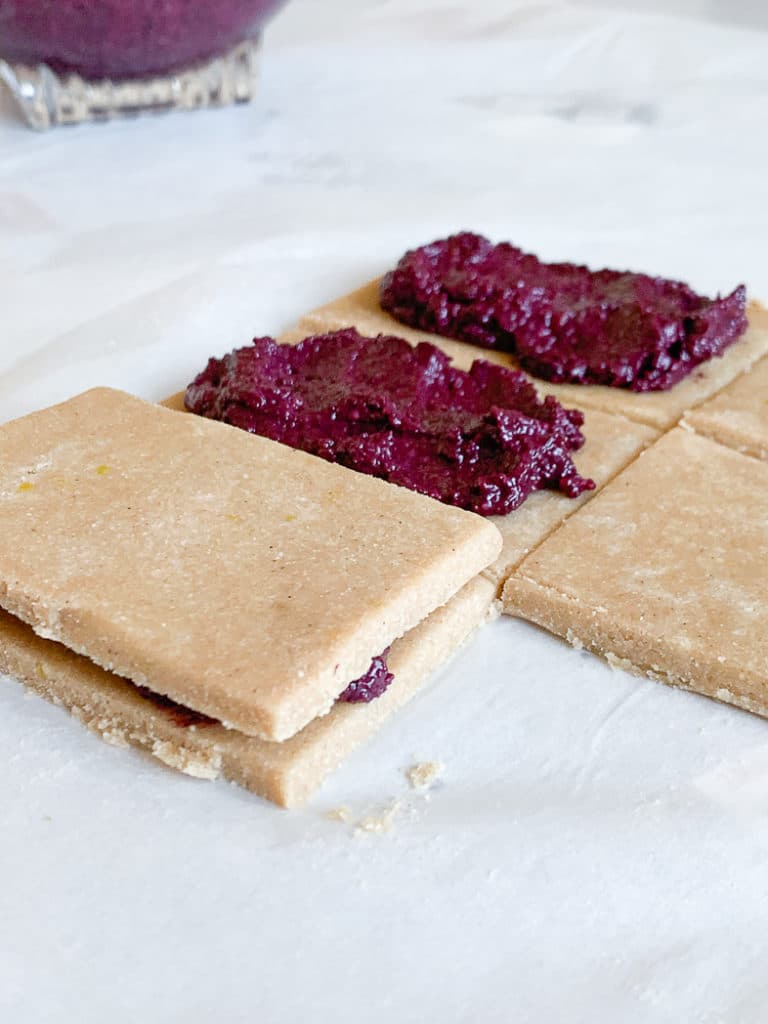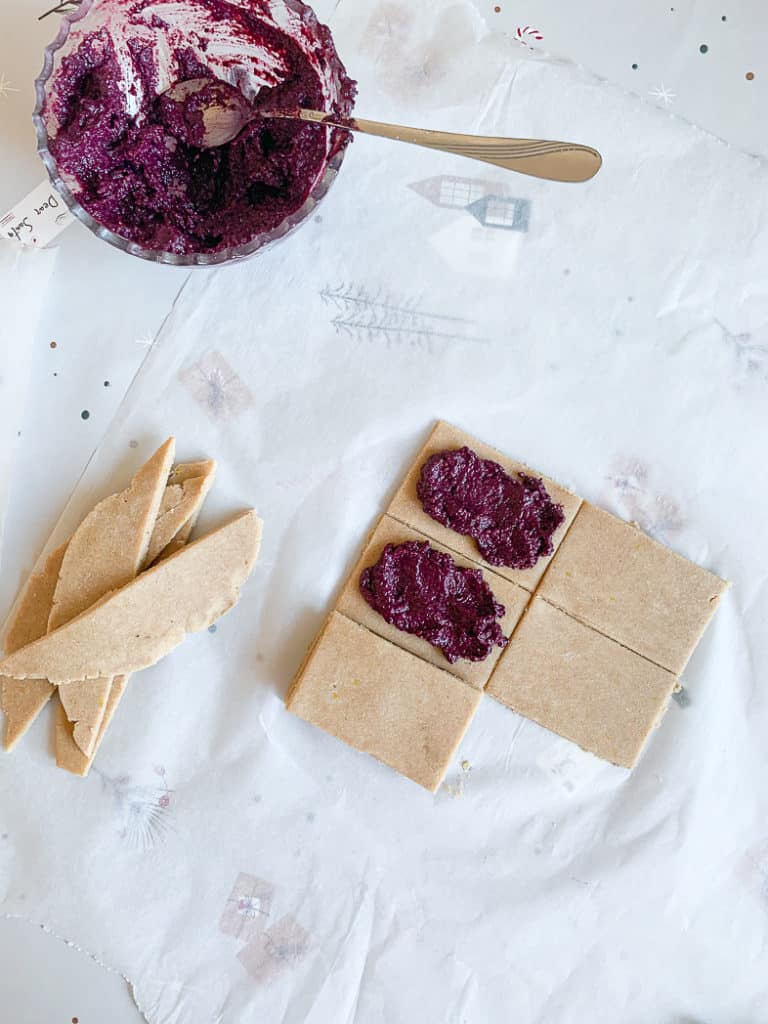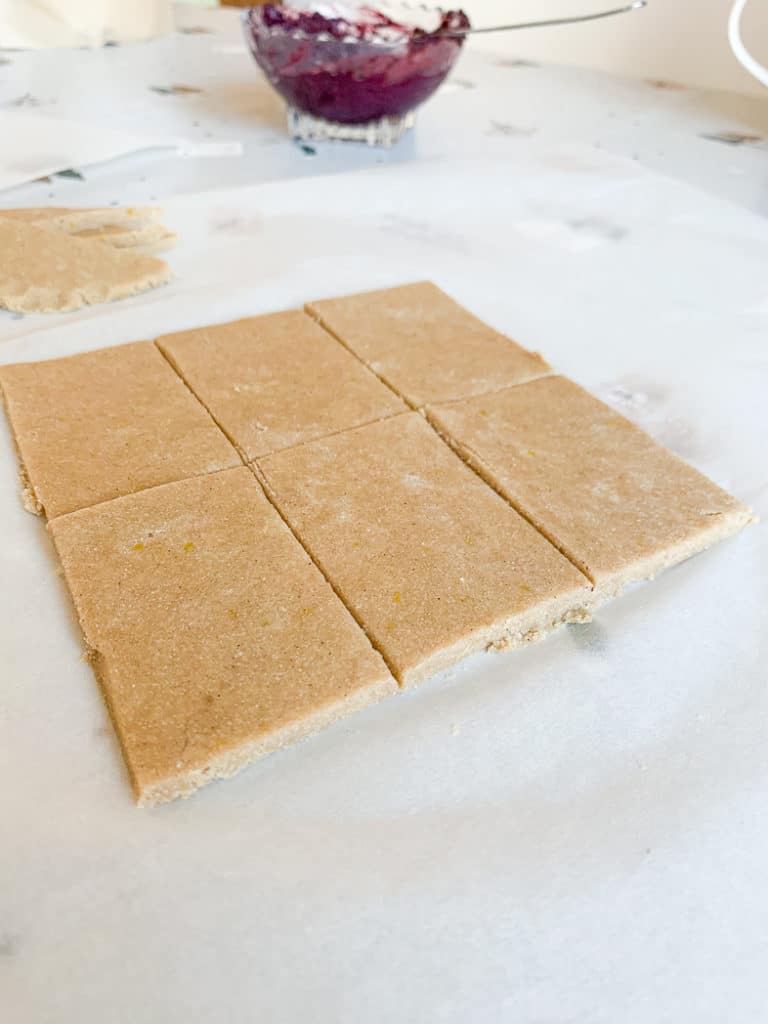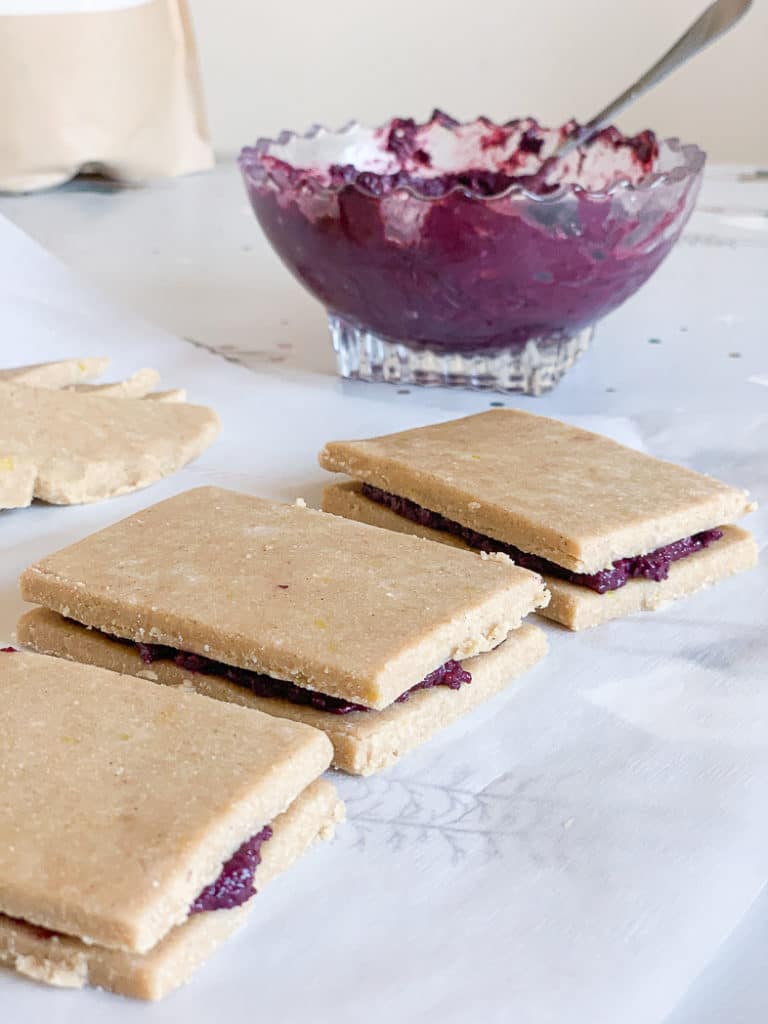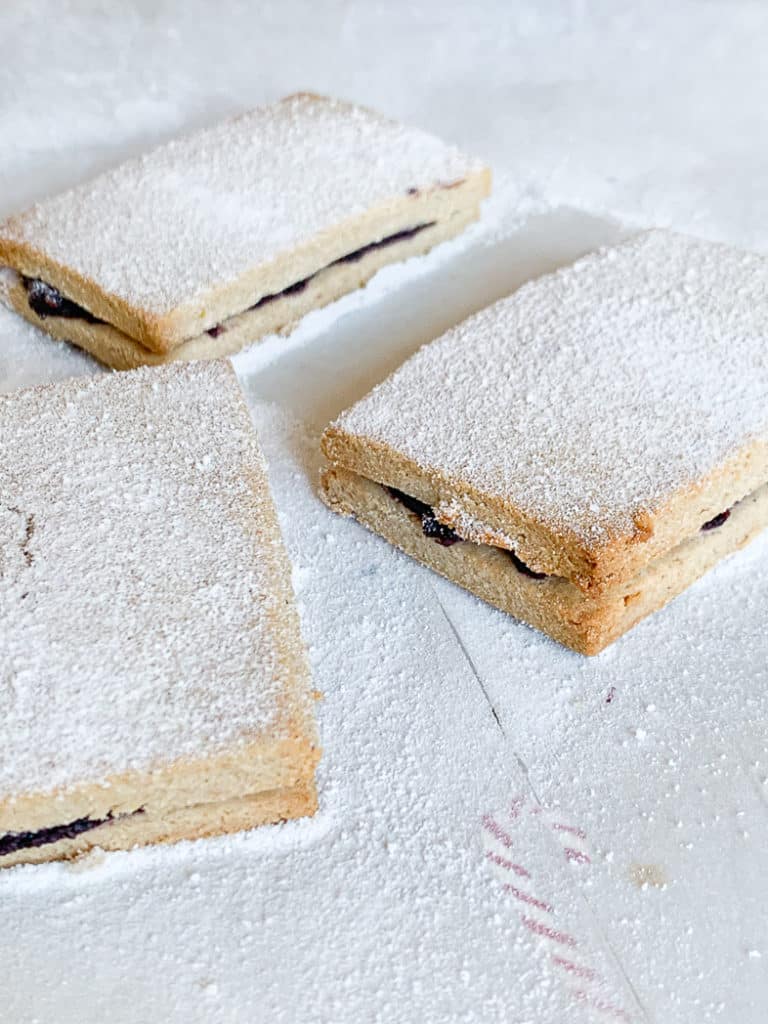 The thumbprint cookies don't need any presentation, they are pretty popular everywhere. The leftover edges from making Hindbærsnitter were perfect to put these together. Nothing is wasted and you have variety.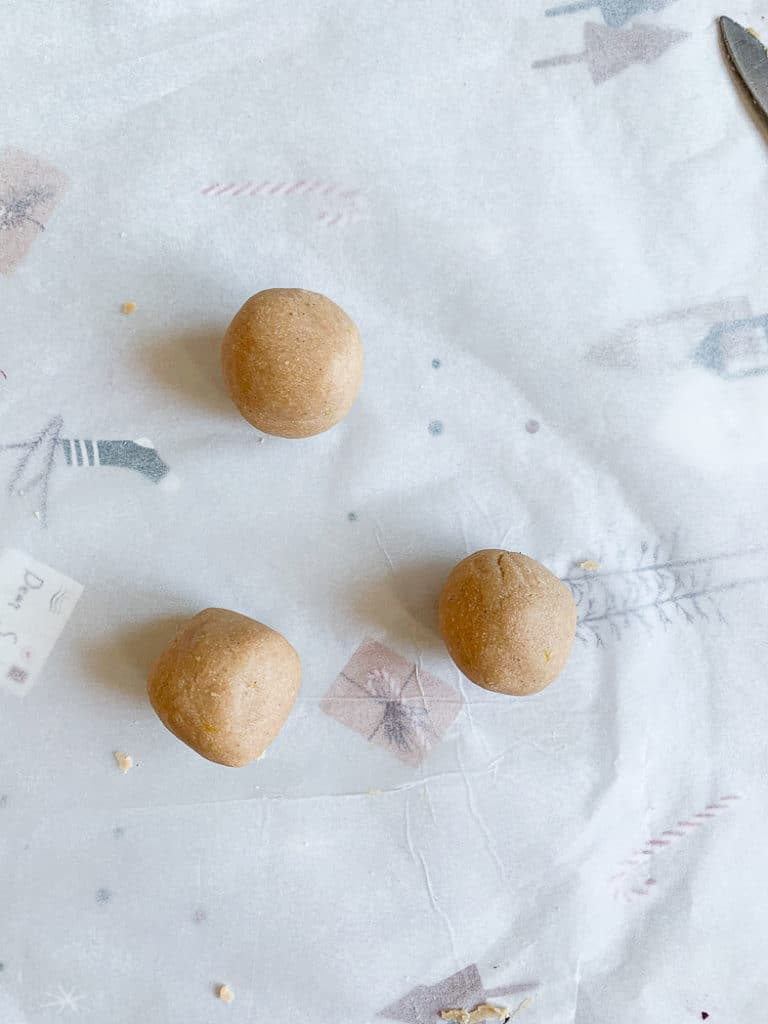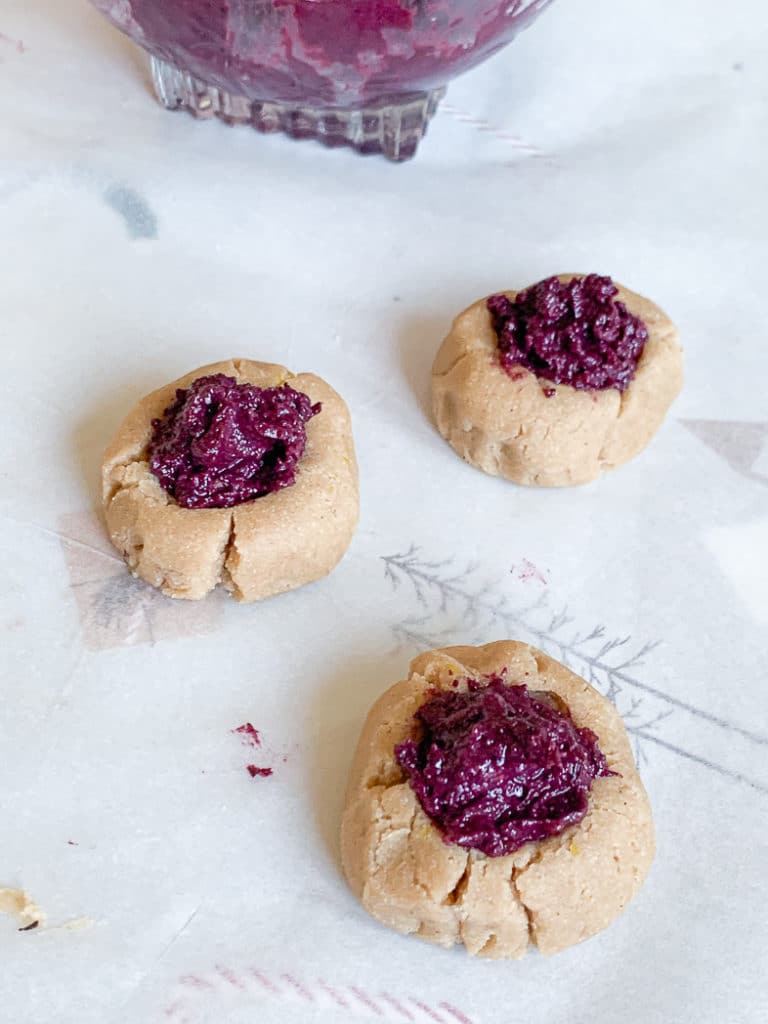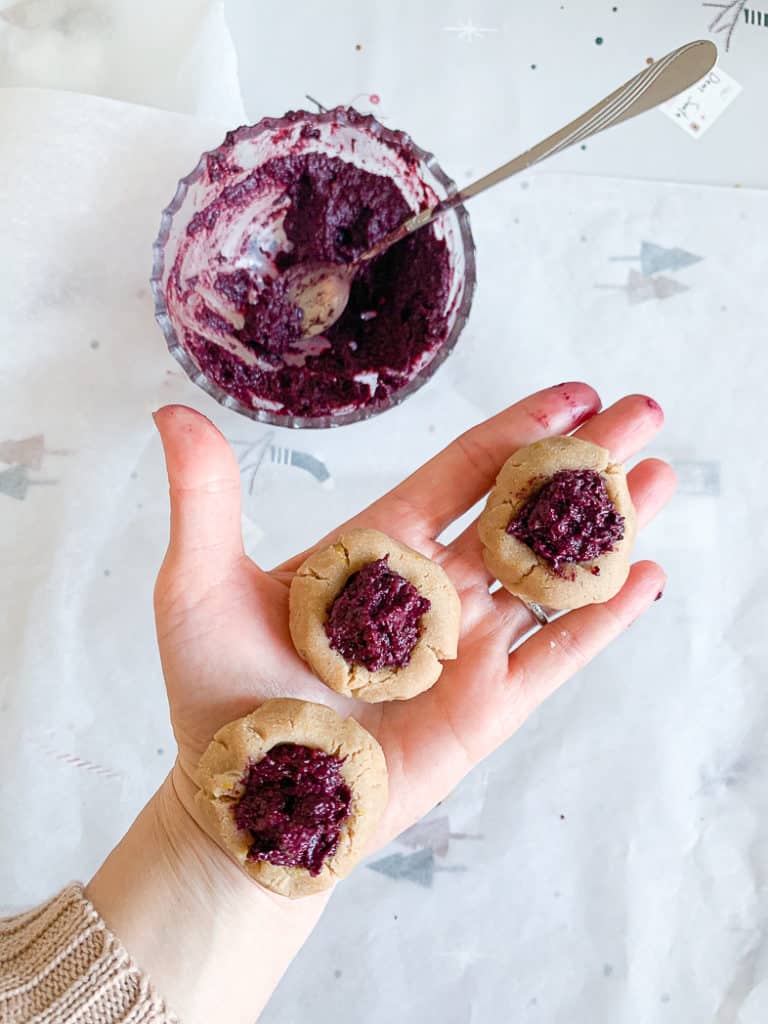 For the filling, I used frozen blackberries and ground pecans, and I think next time I might use blueberries or raspberries and walnuts. You can use fresh berries too. I warmed the berries, blended them and mixed them with the ground nuts. The nuts are necessary to take some of the moisture out from the berries and they are what brings everything together. I prefer to slightly toast/roast them before for even more flavor. If you don't like to feel the seeds in raspberries or blueberries, use blueberries (wild, frozen, preferably).
I chose chestnut as the main flour because of the very fine texture and natural sweetness. This allowed me to only use one tablespoon of inulin powder for the dough (and a little more for finishing) and the final product was sweet enough even for sugar-eating people.
CHECK OUT MY STORE PAGE FOR RECOMMENDATIONS ON LECTIN-FREE PANTRY ITEMS AND INGREDIENTS
The butter I used is President, the organic version, a plant paradox approved butter from France, but an Italian or any A2 butter will work. Mine was a salted version, so I did not add any salt to the dough, but if you use unsalted butter I recommend you add a pinch of salt, it will bring all the flavors together.
I took many pictures of the process to make it as easy as possible for you. I am a visual person and pictures help me a lot.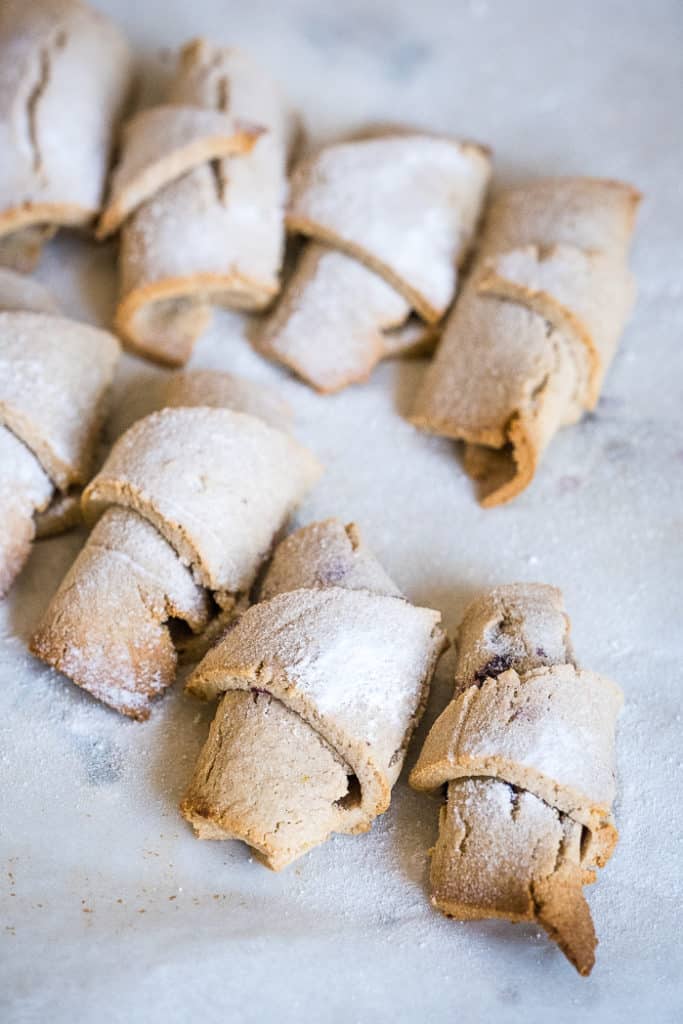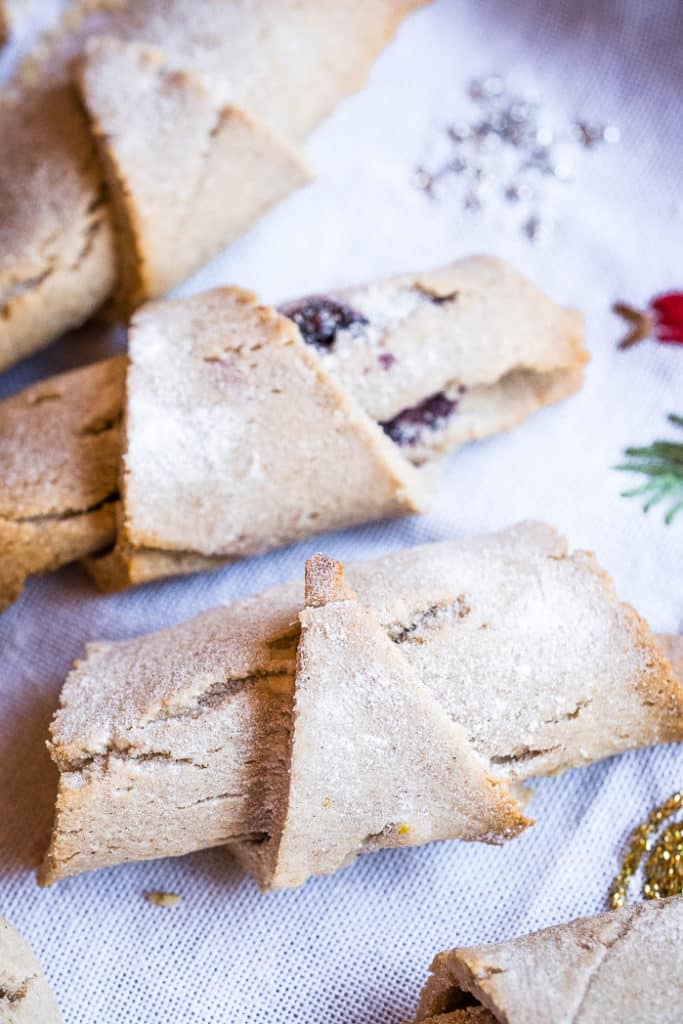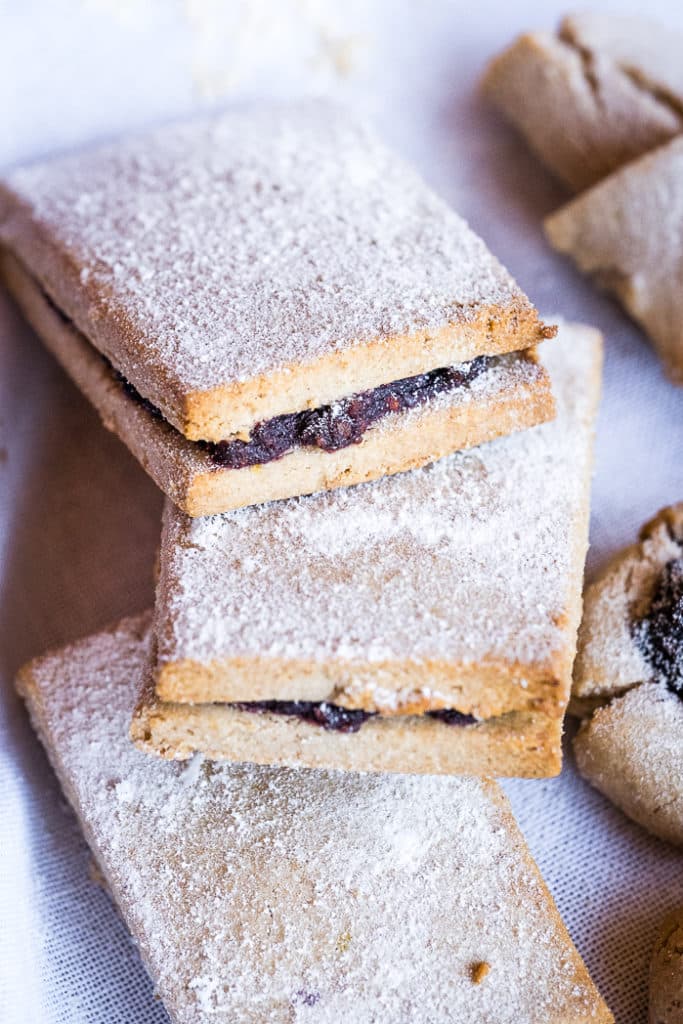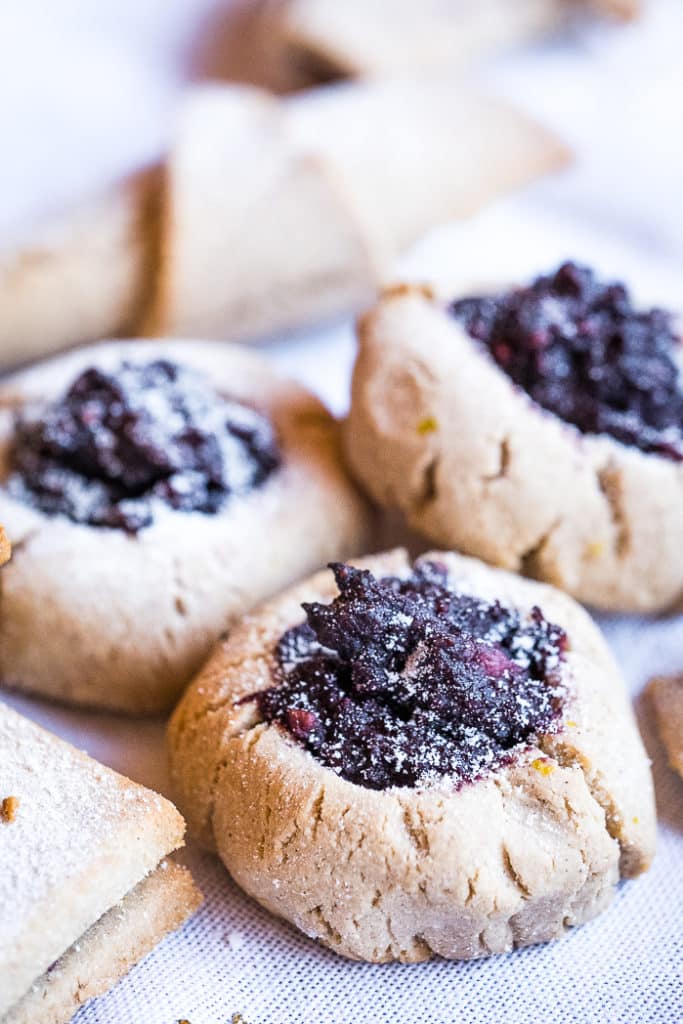 LATER EDIT: I made a double batch again and this time I had a cookie cutter, which made things a little more fun. I also replaced the blackberries with raspberries.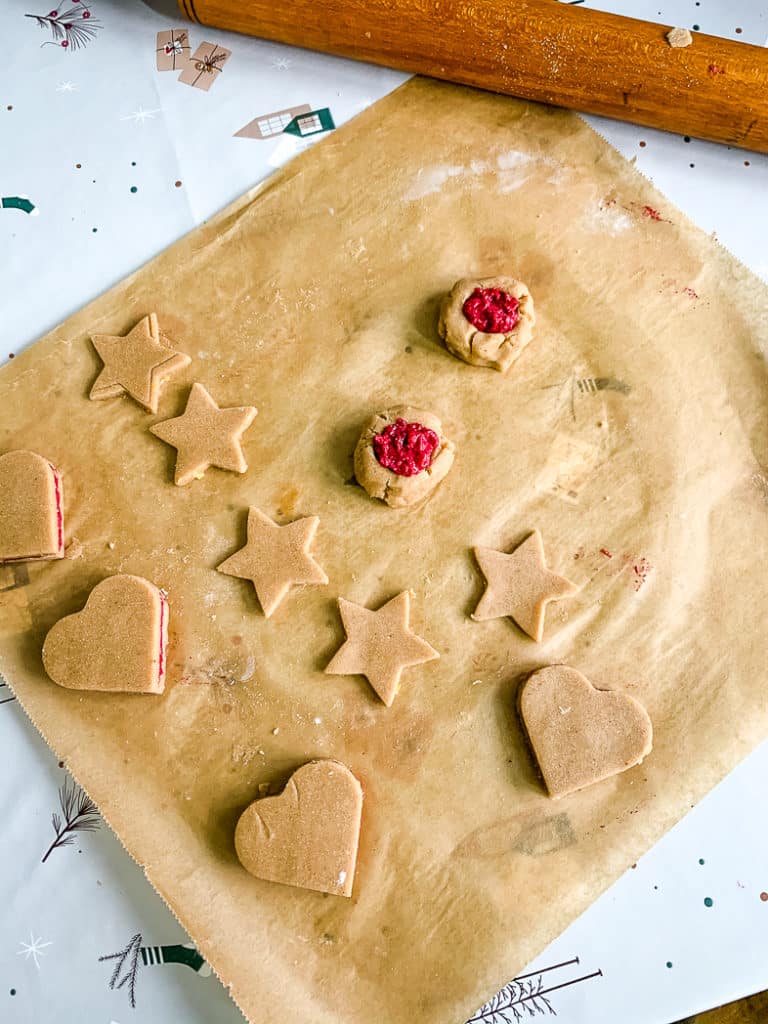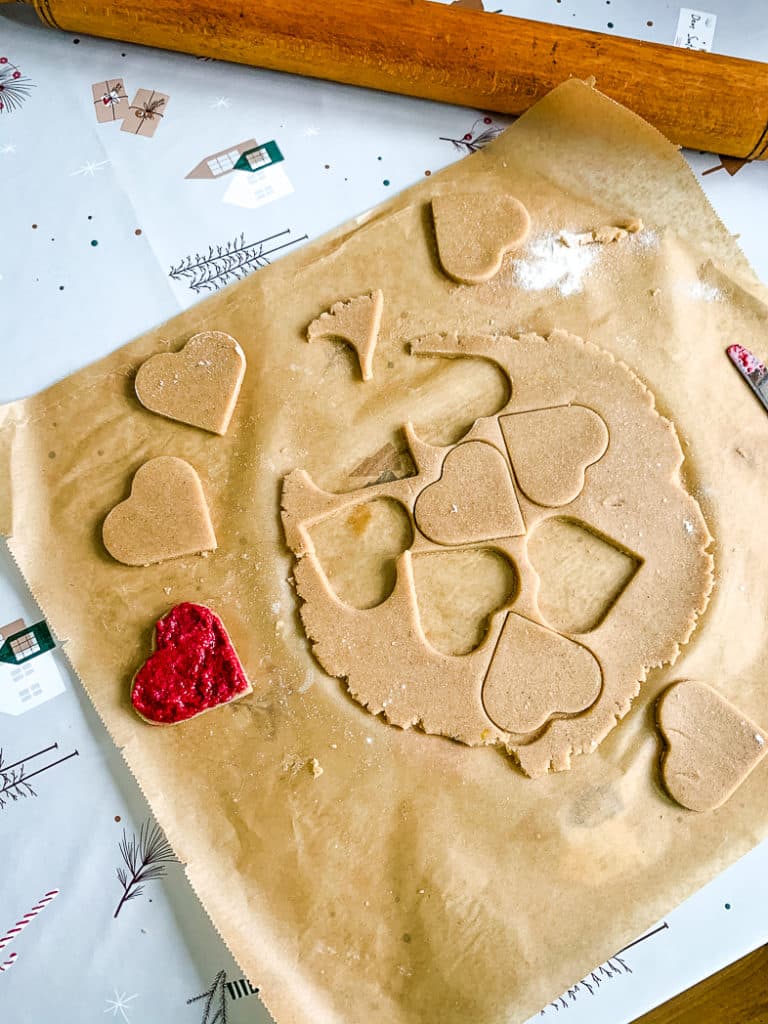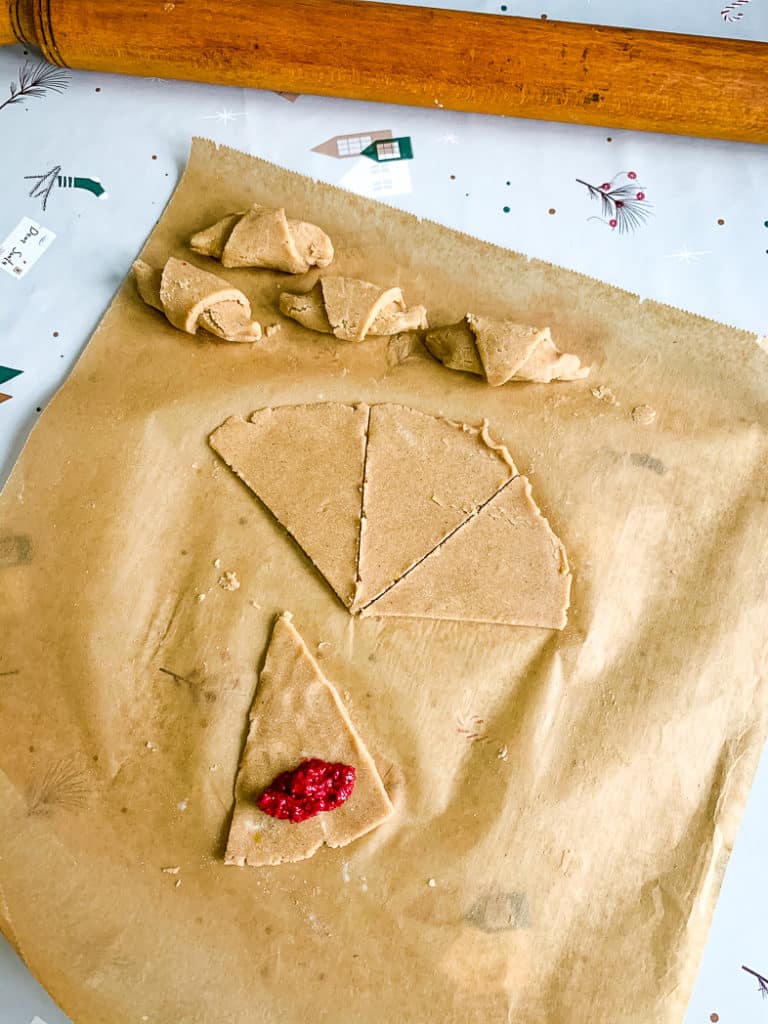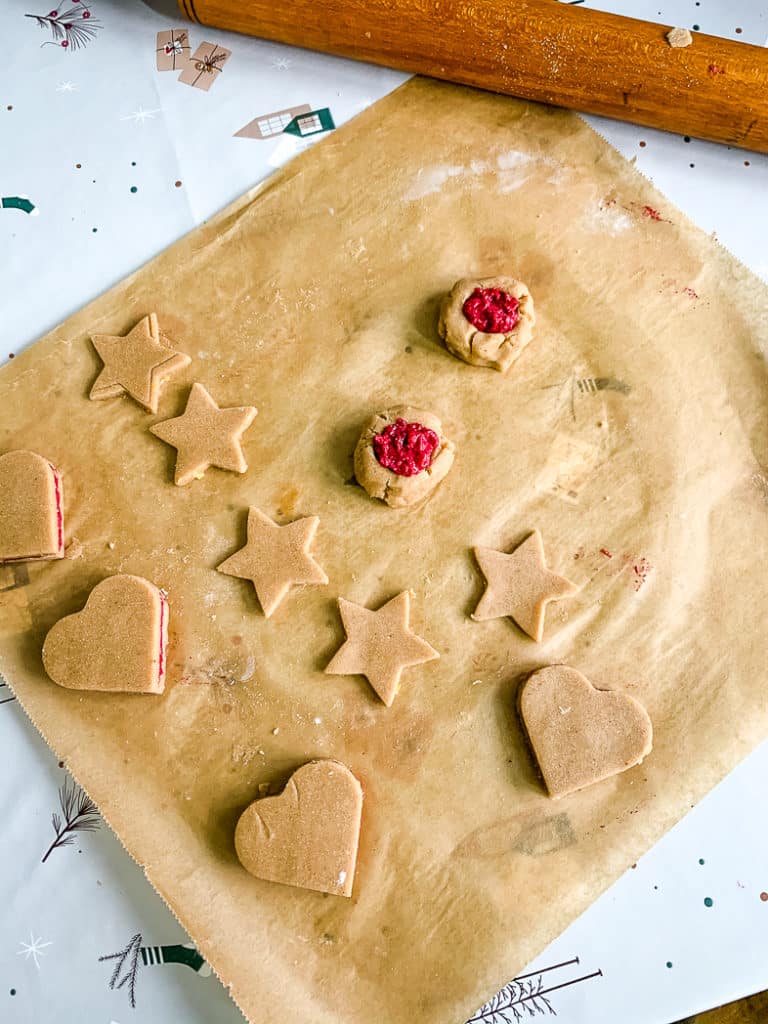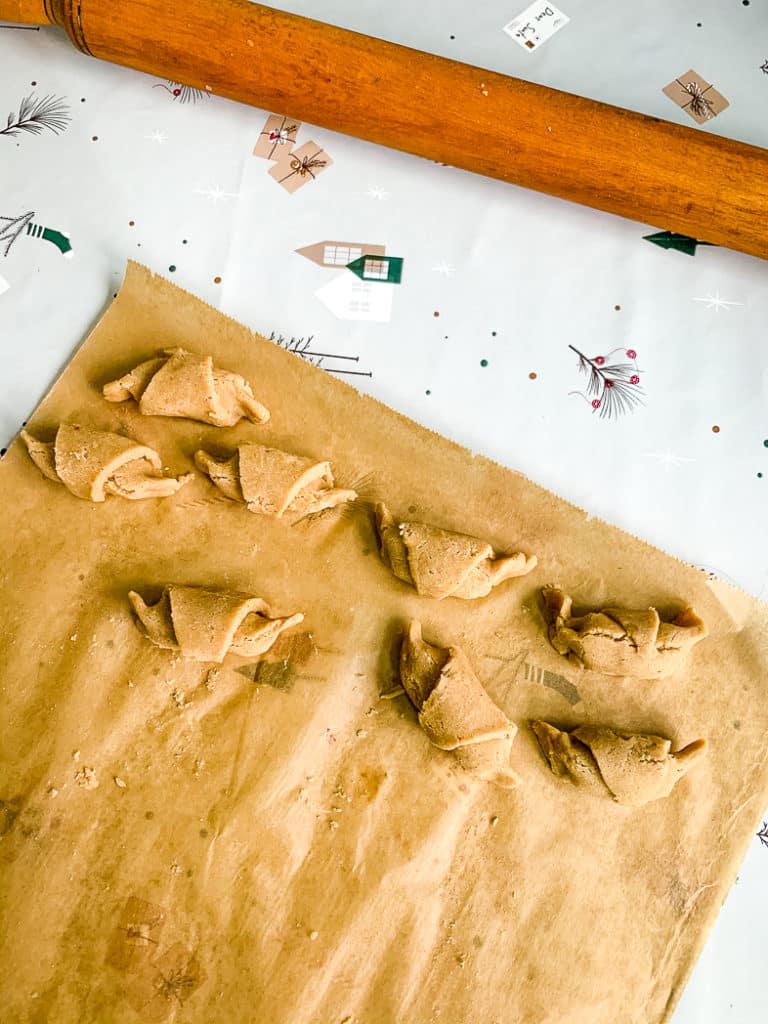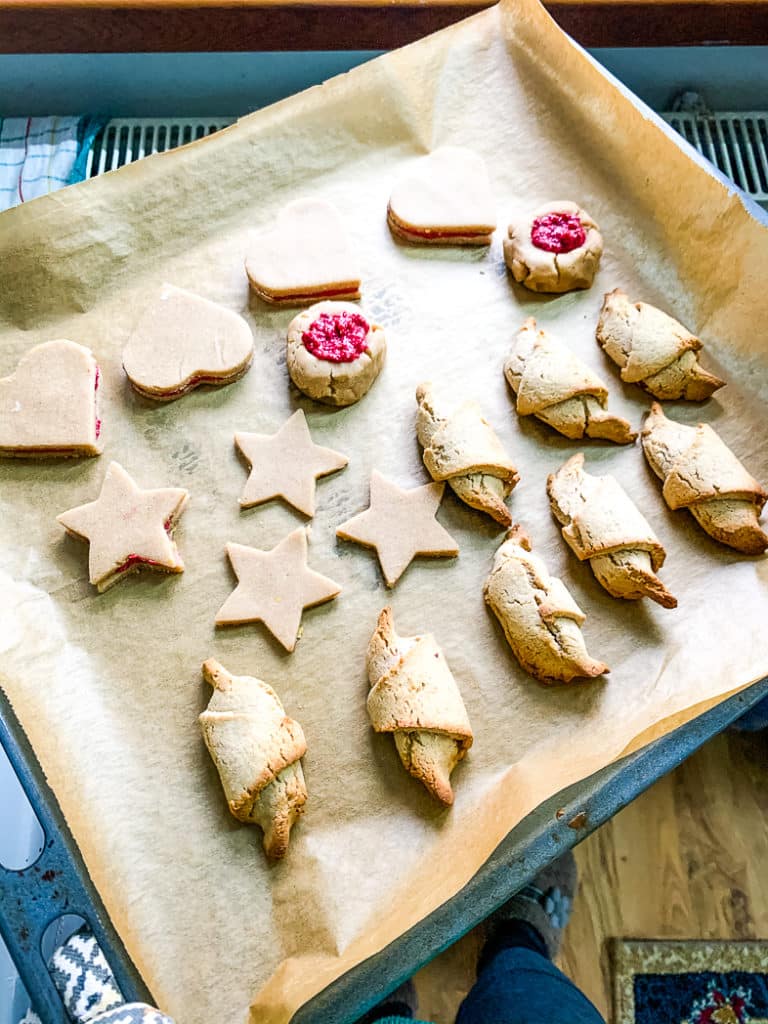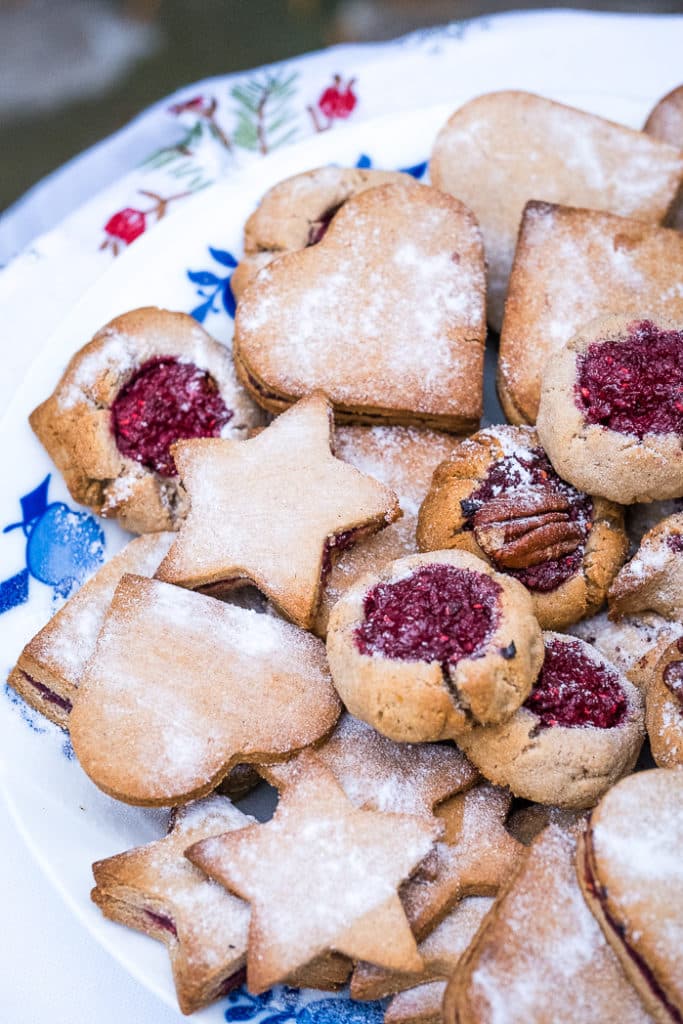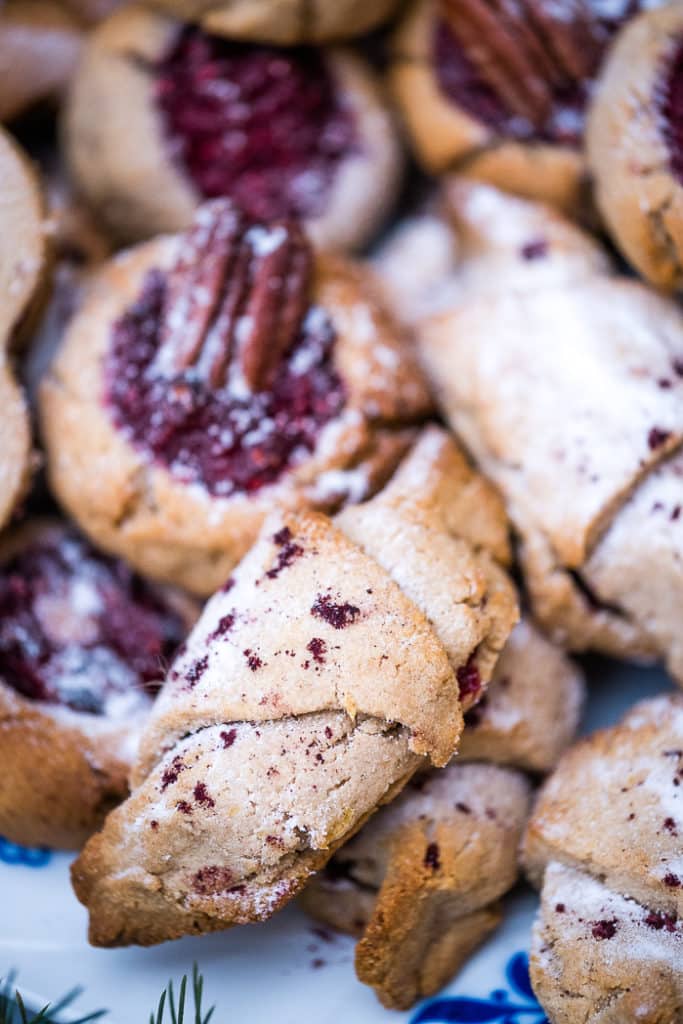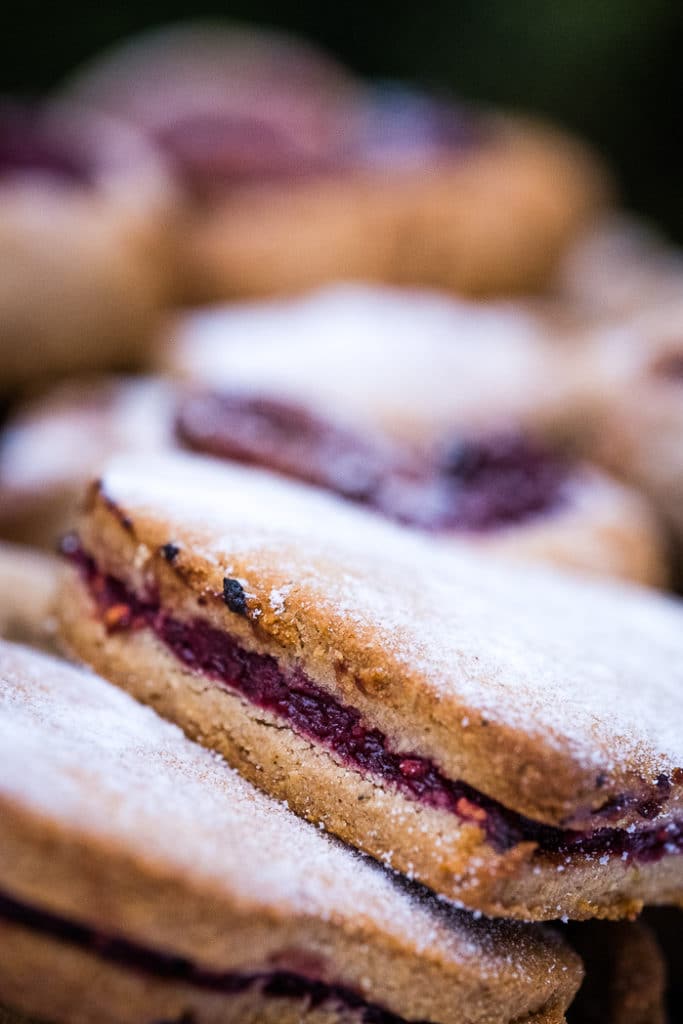 *This post contains affiliated links, which means I get a small commission if you choose to purchase something via one of my links, at no extra cost to you.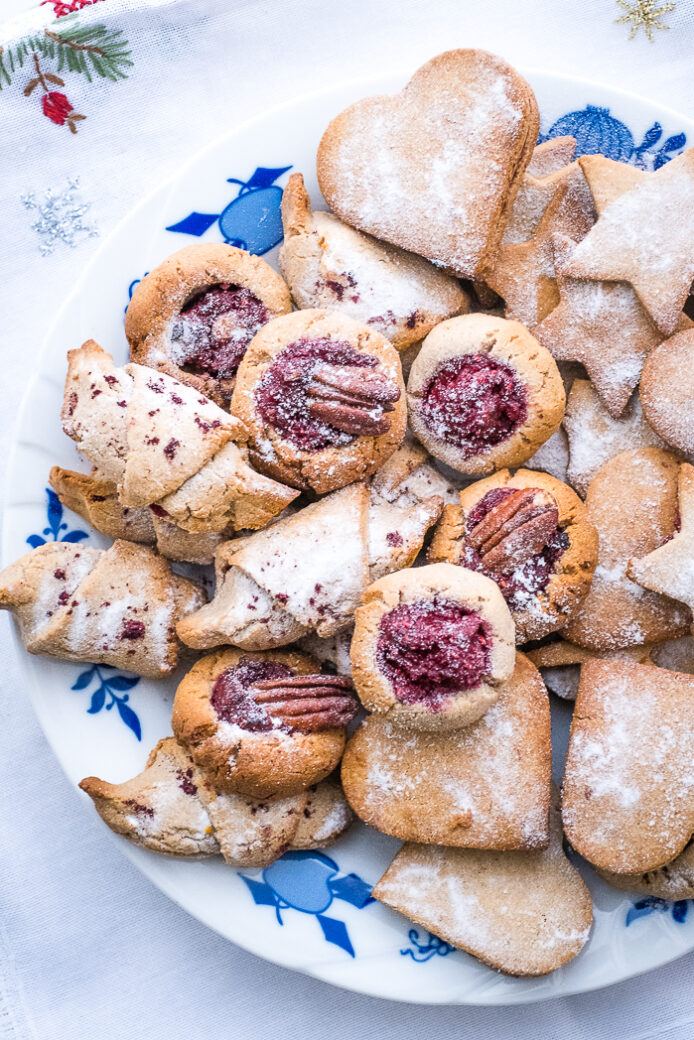 Print Recipe
New Lectin-Free, Sugar-Free Christmas Cookies. One Dough, Three Ways to Cook It
Delicious lectin-free, sugar-free cookie dough prepared three ways. Perfect for Christmas Cookies.
Ingredients
THE FLOUR MIX
75 grams chestnut flour
50 grams almond flour
40 grams cassava flour
20 grams coconut flour
20 grams tapioca flour
OTHER INGREDIENTS
1 tablespoon inulin powder
100 grams French or Italian (A2) cold butter, cut into cubes
1 pastured egg
lemon zest of one organic lemon (optional +orange zest)
1 teaspoon vanilla extract
2 to 3 tablespoons ice-cold water (make sure you have that on hand)
more inulin powder for dusting (or you can use any powdered sweetener)
a pinch of salt: only if you use sweet butter, no salt added
FOR THE FILLING:
1/2 cup berries, fresh or frozen (I used frozen blackberries)
1/4 cup finely ground pecans or walnuts, toasted
Instructions
1

Preheat the oven to 340F (170C).

2

Prepare a working surface. You will need: a kitchen scale, a food processor, a mixing bowl, a few sheets of parchment paper, a rolling pin, a baking sheet.

3

Combine all the flours in the mixing bowl and add them to the food processor. Add the inulin powder (or another powdered or fine sweetener, like Swerve), one egg, vanilla and lemon zest and the cold (from the fridge), cubed butter. Pulse several times until everything gets combined. If at this point the dough doesn't come together just yet and looks floury, you need to add 2, 3 tablespoons of ice-cold water, one by one and pulse. When the dough starts to form, take it out (don't over-mix), wrap it in plastic foil and leave it in a cool place. If you don't have an area where is cool, the fridge is ok too, but you might have to wait a little bit to warm before you can work with it again. Since it's winter here, I kept mine next to the window with the window open, for 30 minutes.

4

While you wait for the dough to be ready, warm the berries you use (fresh or frozen). Add them to a blender and mix well. Combine them with the ground pecans or walnuts, to get a thick paste. Set aside.

5

When the 30 minutes have passed, take the dough out, cut it in half and put one half back in foil and in the cool place.

6

With the help of a rolling pin and two sheets of parchment paper, roll out the first half in a round of about 23cm (9 inches) diameter. with a knife or a pizza cutter, cut the round on diagonal into 8 triangles. Add a little bit of the filling at the base of the triangle and carefully roll into a crescent shape. It might break a little bit, but that will not look that bad when cooked (see my pictures) and the filling will not run because of the mixture with nuts that absorb all the moisture.

7

When done this the crescents, transfer them on a baking sheet lined with parchment paper and bake them for 12 to 15 minutes, keeping an eye on them.

8

While the crescents are in the oven, take the other half out. Try to roll it out into the shape of a rectangular, as much as possible, then cut the uneven edges so you are left with a perfect rectangle. Cut the sheet of dough into six equal rectangles (you can make them smaller if you want, but make them equal and an even number. spread the filling on one side and transfer a second side on top. Repeat with the rest. Bake for about 20 minutes.

9

With the uneven edges left, you can make three thumbprint cookies. Shape the dough into three balls and press with your thumb in the middle of each ball to make a well. Add your filling (you can top it off, it will not run).

10

Sprinkle all the cookies with inulin powder when you take them out of the oven.
Notes
For a visual guide, please check the post above, it will be very clear what the whole process is. Is not complicated at all, even though I had to explain with many words. You can also experiment with the dough and the filling and make your own shapes and fillings. Store them in an air-tight container, in a cool place, or freeze.