This lectin-free Italian almond biscotti is one of my favorite recipes. I used to love biscotti and I had to find a way to bake and eat them again and these are as good. Not too difficult to make, they can be prepared in advance, frozen and had whenever you feel like a crunchy treat. I even take them with me when I go on coffee or tea dates and I have friends who make them and do the same.
Italian almond biscotti is the perfect lectin-free treat
They are made with tigernut and almond flour, a touch of tapioca and cassava, eggs and just a little monk fruit sweetener. It might seem complicated when you look at the recipe at first, because of all the steps I had to explain in detail. In fact, it's a relatively easy recipe.
For more information on the different types of flours see my article Quick guide to lectin-free, gluten-free flours.
I am always nervous when I have to slice them after the first bake (they are double baked). I never had one breaking on me (unless I dropped them on the floor – yes, true story). This step requires a little patience and a sharp knife, but the rest is pretty straightforward.
Sometimes I make them with almonds, other times I mix almonds and pecans. I had people telling me they even added chocolate. Sometimes I add dried cranberries, but that tends to burn faster when baked the second time.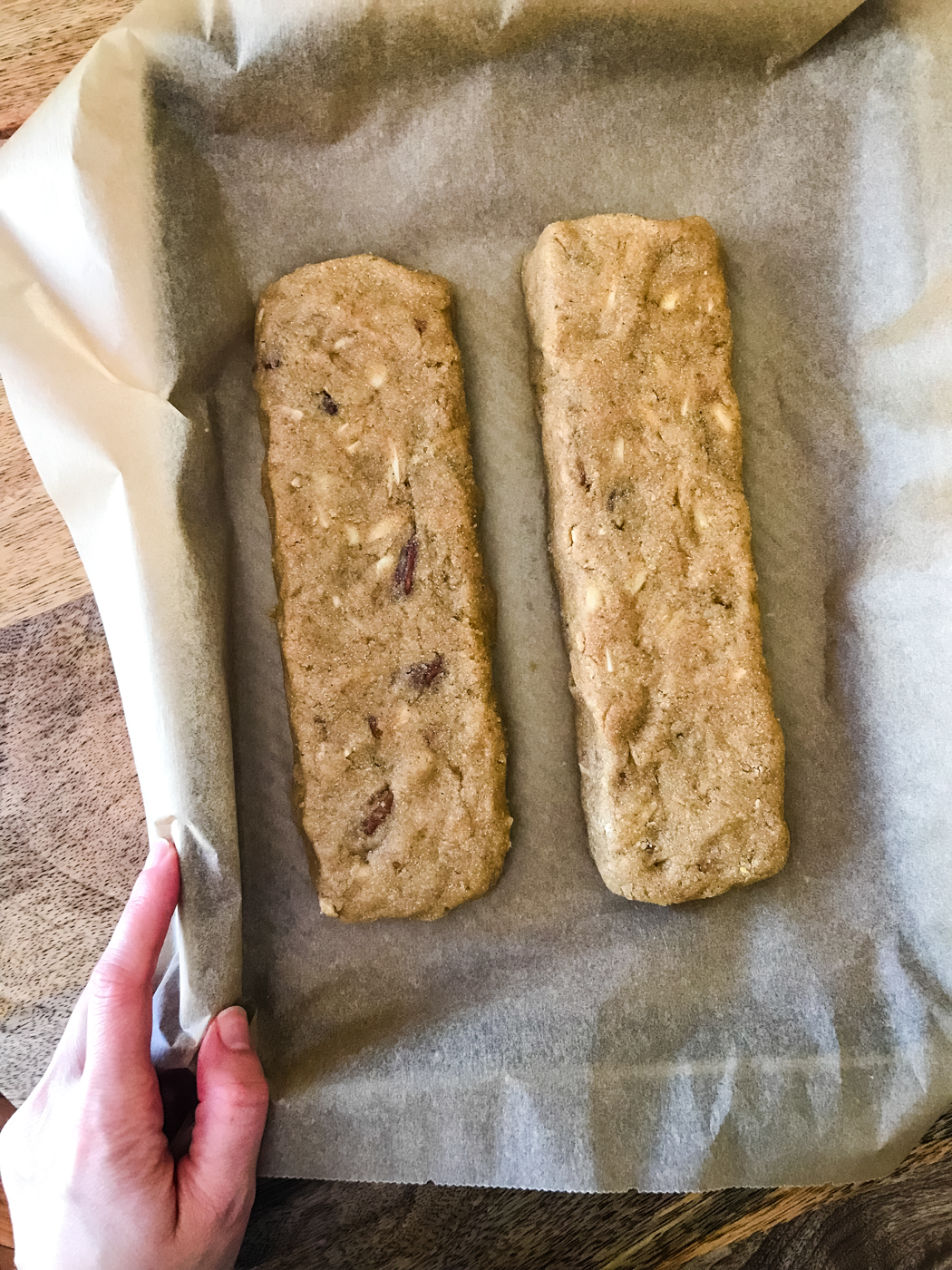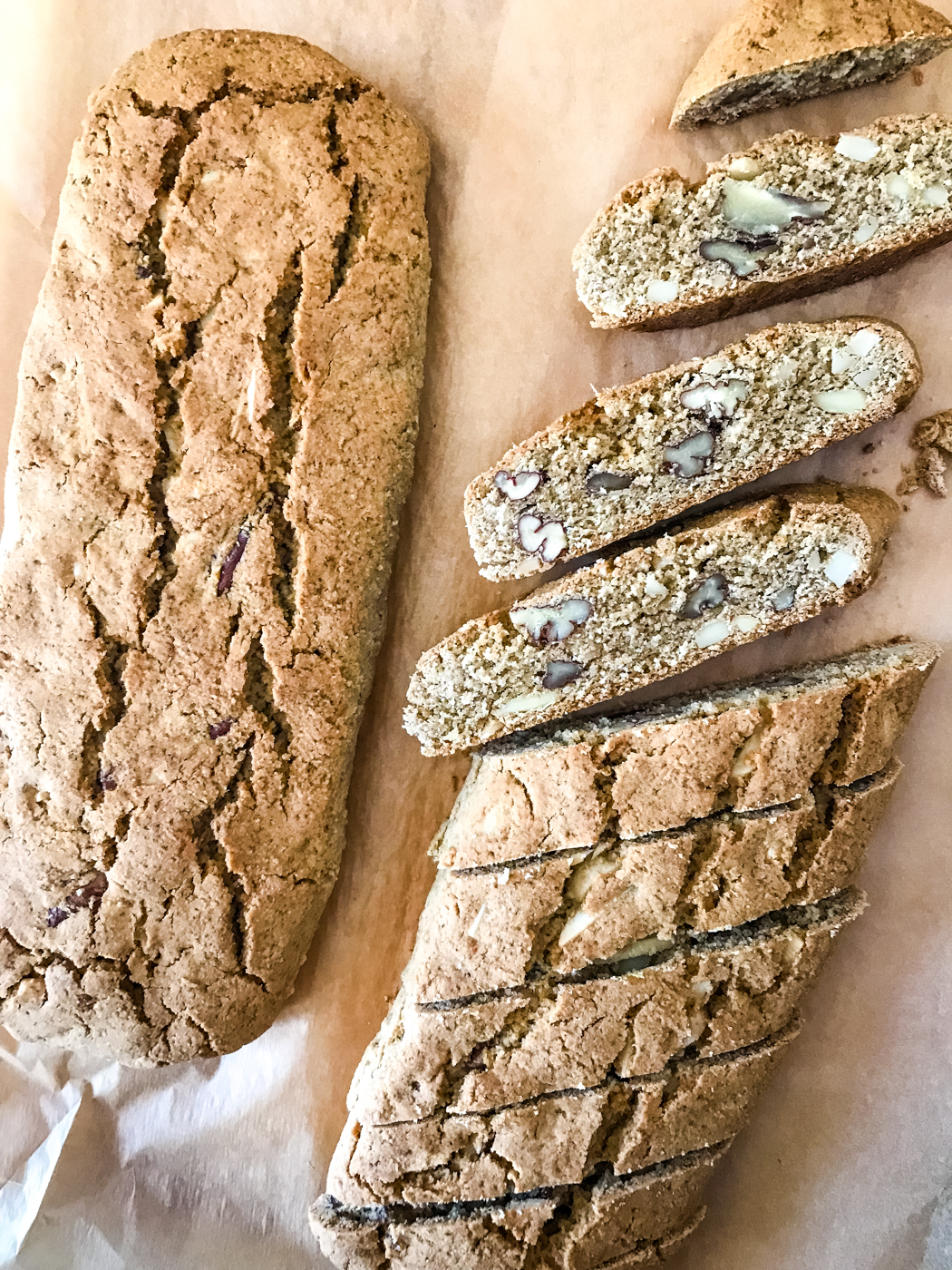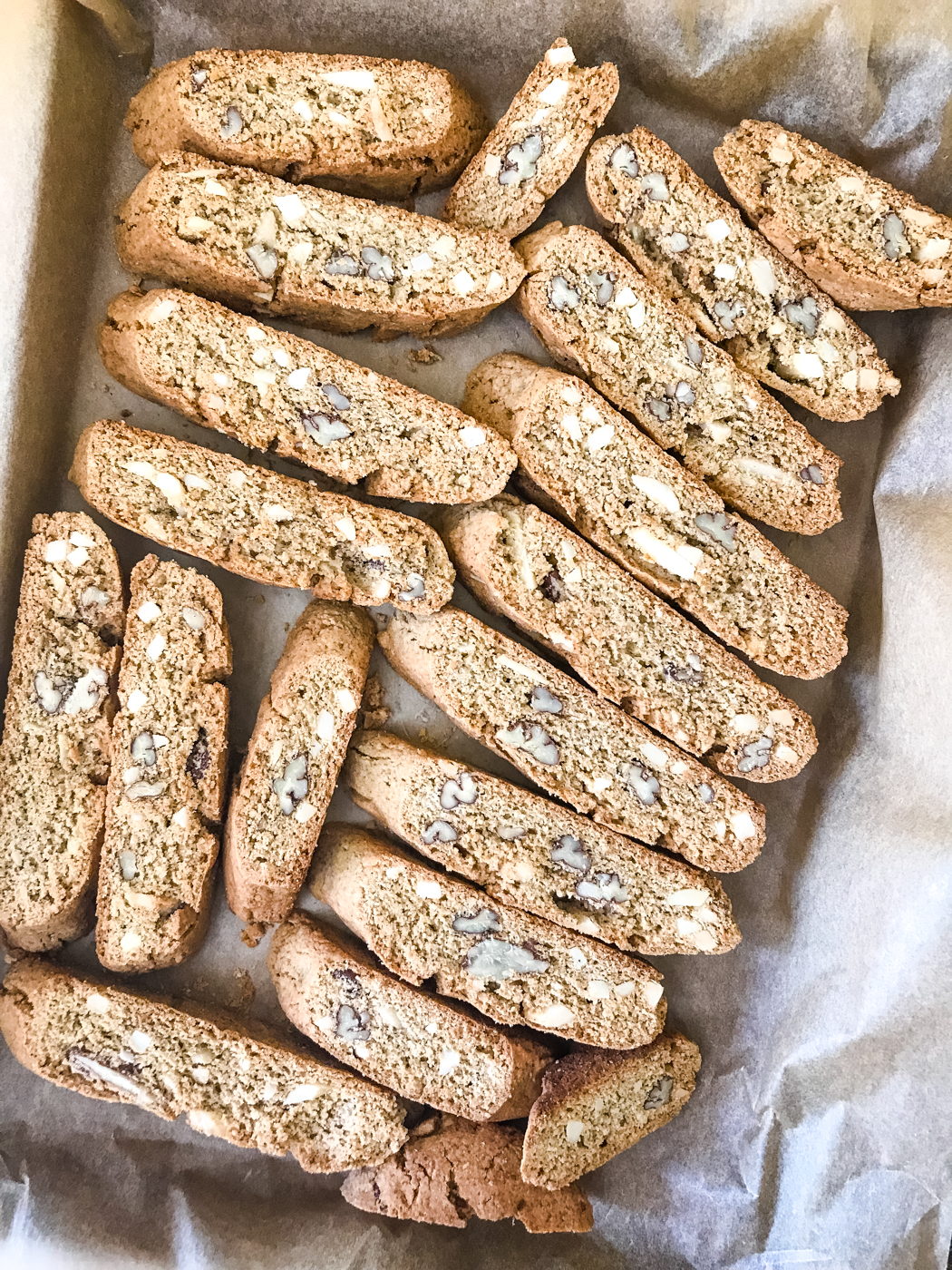 A savory biscotti recipe
More recently I developed a lectin-free savory biscotti recipe, to have it all covered, and I absolutely love it. I even feel like that one is my favorite, but it's just different. They both can be had as breakfast, coffee or tea treats or snacks. You can find the recipe at the link below.
And finally, for more almond recipes and ideas I recommend this guide Are Almonds Plant Paradox Compliant.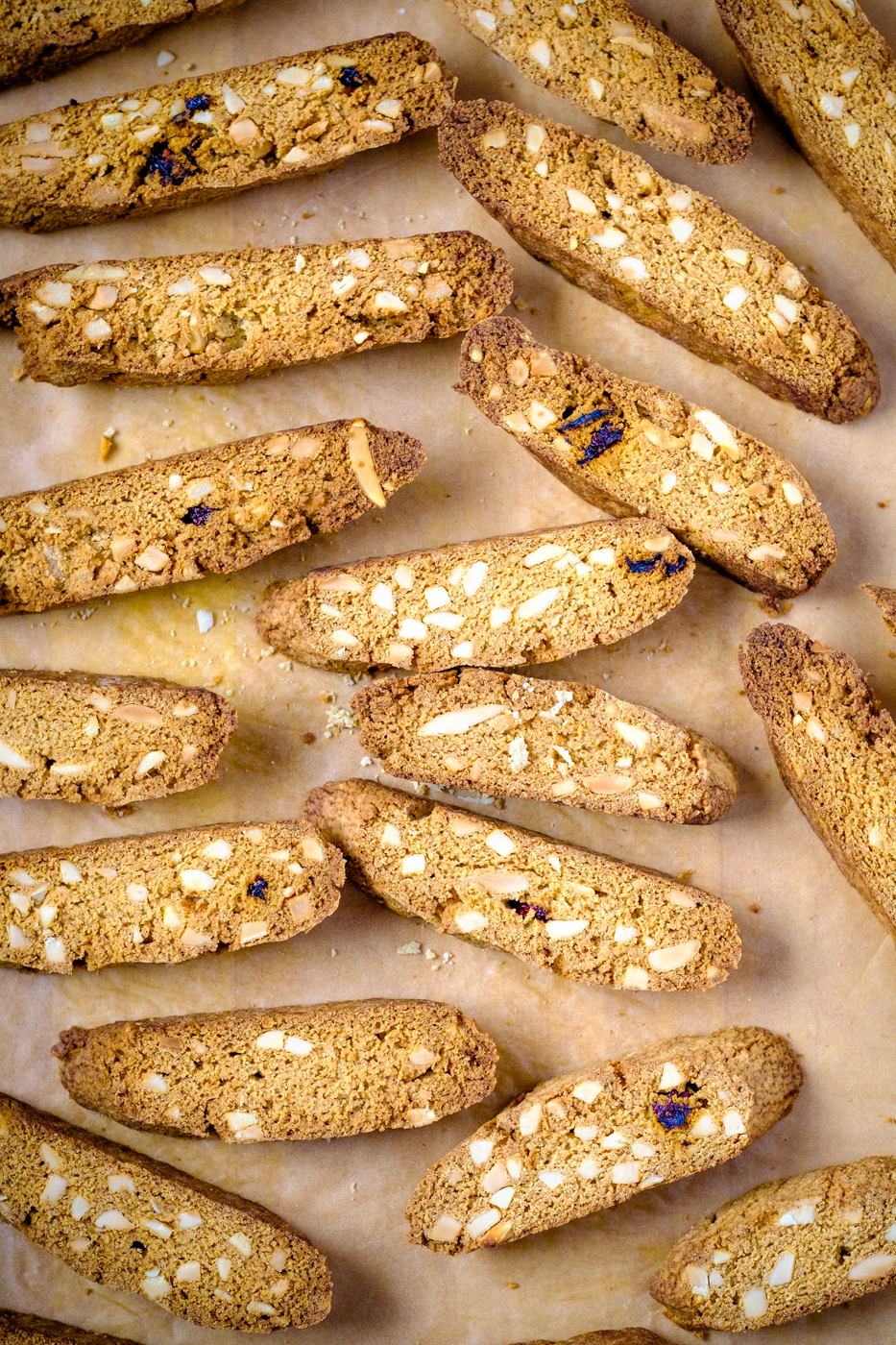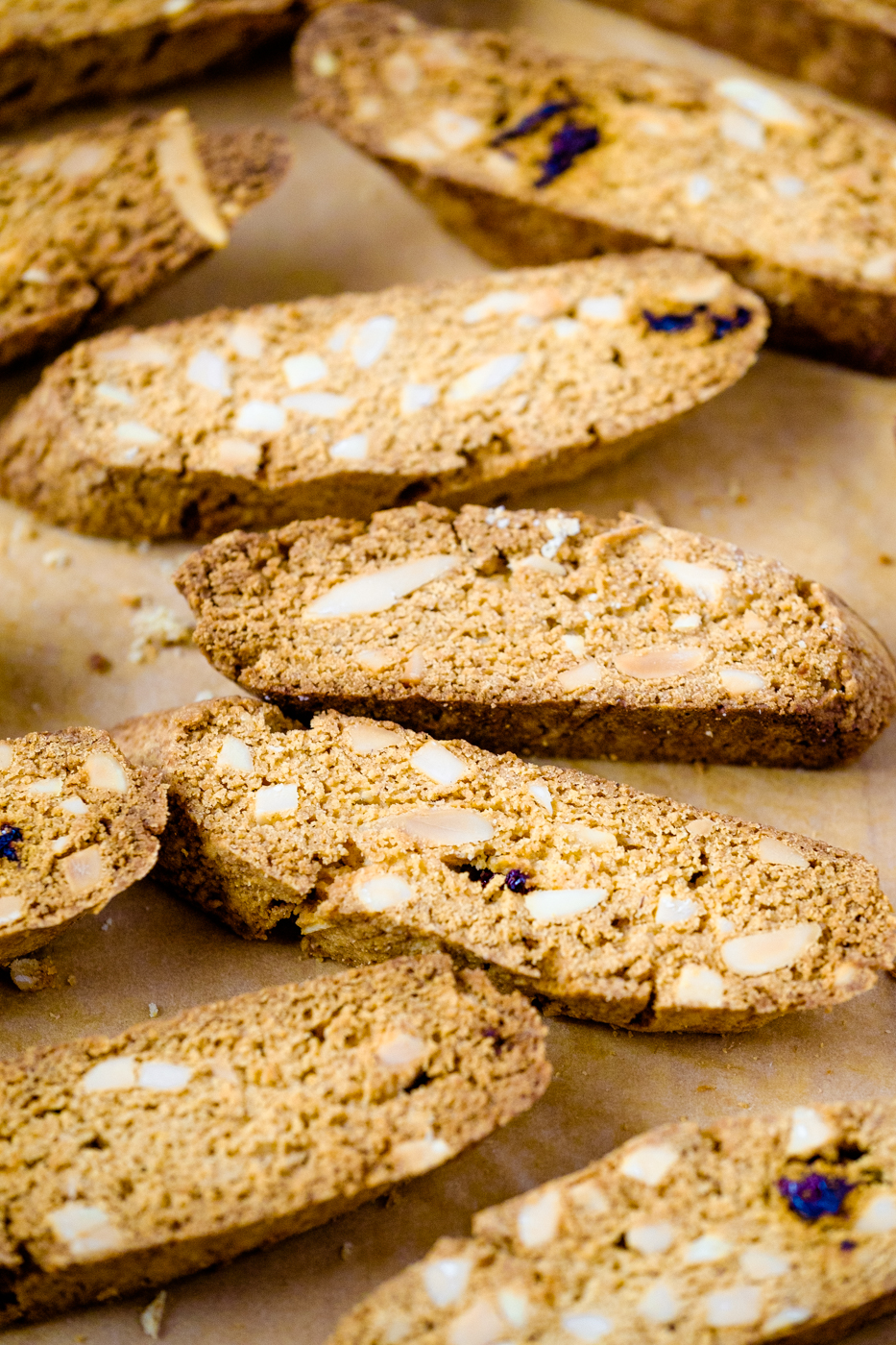 *This post contains affiliated links, which means I get a small commission if you choose to purchase something via one of my links, at no extra cost to you.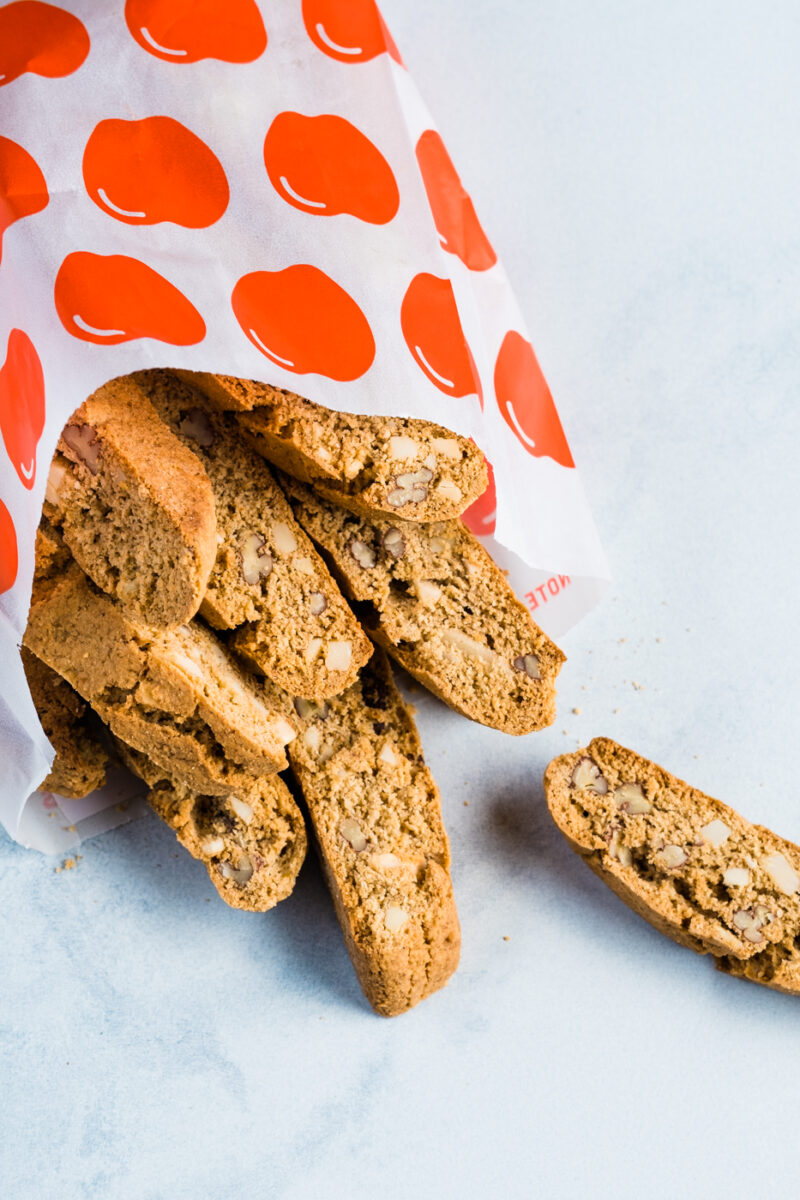 Print Recipe
Italian Almond Biscotti with Tigernut Flour
A healthier alternative to a perfect sweet treat.
Ingredients
1 cup Tigernut flour + 1 tbsp

3/4 cup blanched almond flour (finely ground)

2 tbsp tapioca flour

1 tsp baking powder (if you don't find aluminum and corn starch free, make your own by mixing 1/2 tsp cream of tartar with 1/4 tsp baking soda)

1/4 tsp salt

3/4 cup blanched slivered almonds

1/4 cup dry unsweetened cranberries (optional)

2 pasture-raised eggs

1/4 cup avocado oil

1/8 cup monk fruit sweetener (I haven't tried swerve but I think it will work just as well

1/2 tsp pure almond extract

1 tsp pure vanilla extract

2 tbsp cassava flour for working the dough

zest of one organic lemon (optional)
Instructions
2
Prepare a baking sheet with parchment paper.
3
Mix the following ingredients in a big bowl: tigernut flour, almond flour, tapioca flour, baking powder, salt, almonds and cranberries if you are using.
4
In a smaller bowl, whisk the eggs with the avocado oil, the sweetener, almond and vanilla extract, lemon zest if using.
5
Make a well in the dry ingredients, add the eggs mixture and start incorporating the flour in the wet mixture with a spatula until you have a dough.
6
Take the dough out on a working surface powdered with some cassava flour and work it with your hands until you get a soft texture that holds together. In the beginning, it might seem it won't hold together but be patient and gentle, it will work.
7
Split the into two equal parts and roll each of them with the palm of your hands in the shape of a big cigar.
8
Put the two cigars on the baking sheet and flatten them out slightly (see pictures).
9
At this stage, they are ready for the first bake, 25 mins at 350F.
10
After the first bake take the baking sheet out and let them cool down.
11
Turn the oven down at 300F.
12
When they are cooled you can gently transfer them on a cutting board and slice them at an angle (about 1/2 inch or more thickness). This is the most sensitive step of the whole process. You need a really good and sharp knife, and you have to do it slowly and gently.
13
Once you sliced them all, you can put them back on the same baking sheet and bake them again, at 300F, for about 10 minutes. Take them out half time and turn them on the other side. Bake for another 5 minutes or so, at this point you need to keep an eye on them so they don't burn.
14
Once they are ready let them cool down and store them in an air-tight glass or cookie jar. They also freeze really well.
Notes
It may seem like a lot of steps but it is actually pretty easy to make and after you make them once you will know all the tricks. The steps I'm always extra careful with are the working of the dough and the slicing after the first bake. Otherwise, everything is smooth.