Give credit where credit is due. This is not an original recipe at all. This morning, while I visited our local grass-fed shop, Burgundy's Pasture Beef, I also collected an issue of Edible Magazine, the Dallas and Forth Worth edition. On page 18 I saw a mouth-watering picture and I knew I had to try and make a lectin-free recipe version, of those amazingly looking croustades. This is my strawberry thyme croustades.
A Spring and Easter treat, plus strawberries will be in season soon
One of the reasons I was sold it is because I bought a box of organic strawberries yesterday – I know not quite in season but almost – with the purpose of making a birthday cake for my husband (who's birthday is right on Easter day this year).
I knew I'm now going to use all the strawberries so it was a great way to use some of them. Plus, this treat looks so beautiful and vibrant, I think is a perfect accent on a plant paradoxer's table. My husband just had one serving (he is not following the diet) and said it was delicious.
How to make lectin-free strawberry thyme croustades
So, what did I have to replace to make it compliant? All-purpose flour, oatmeal, sugar and honey, and I used French butter (President).
To replace the mix of flour and oats in the original recipe, I used almond flour, tigernut flour, coconut flour and one tablespoon of marine collagen from Further Food. Because why not, my dry skin definitely needs it.
These strawberry croustades are ready in no time so a good option if you are in a rush and need to put something together real quick.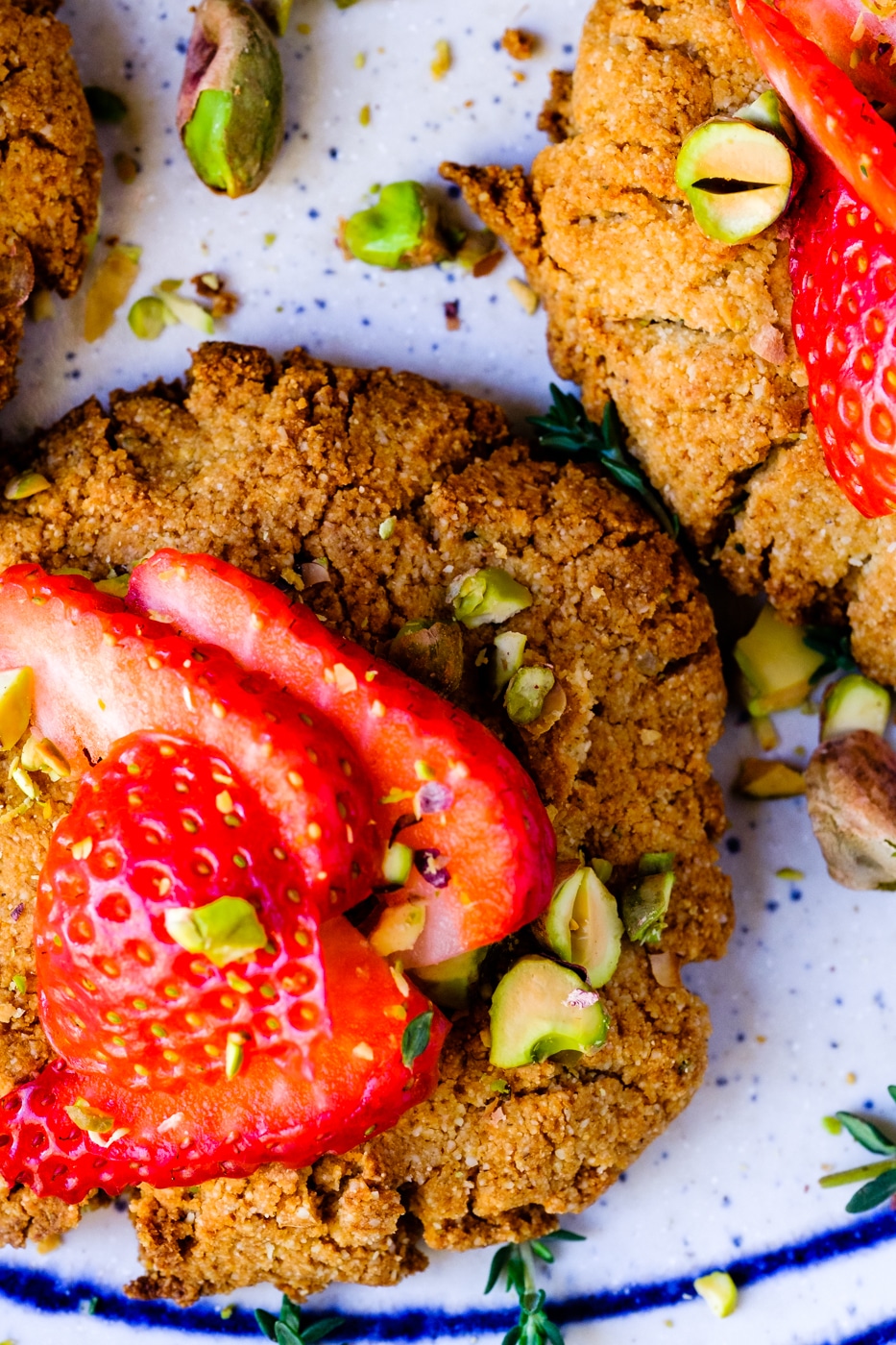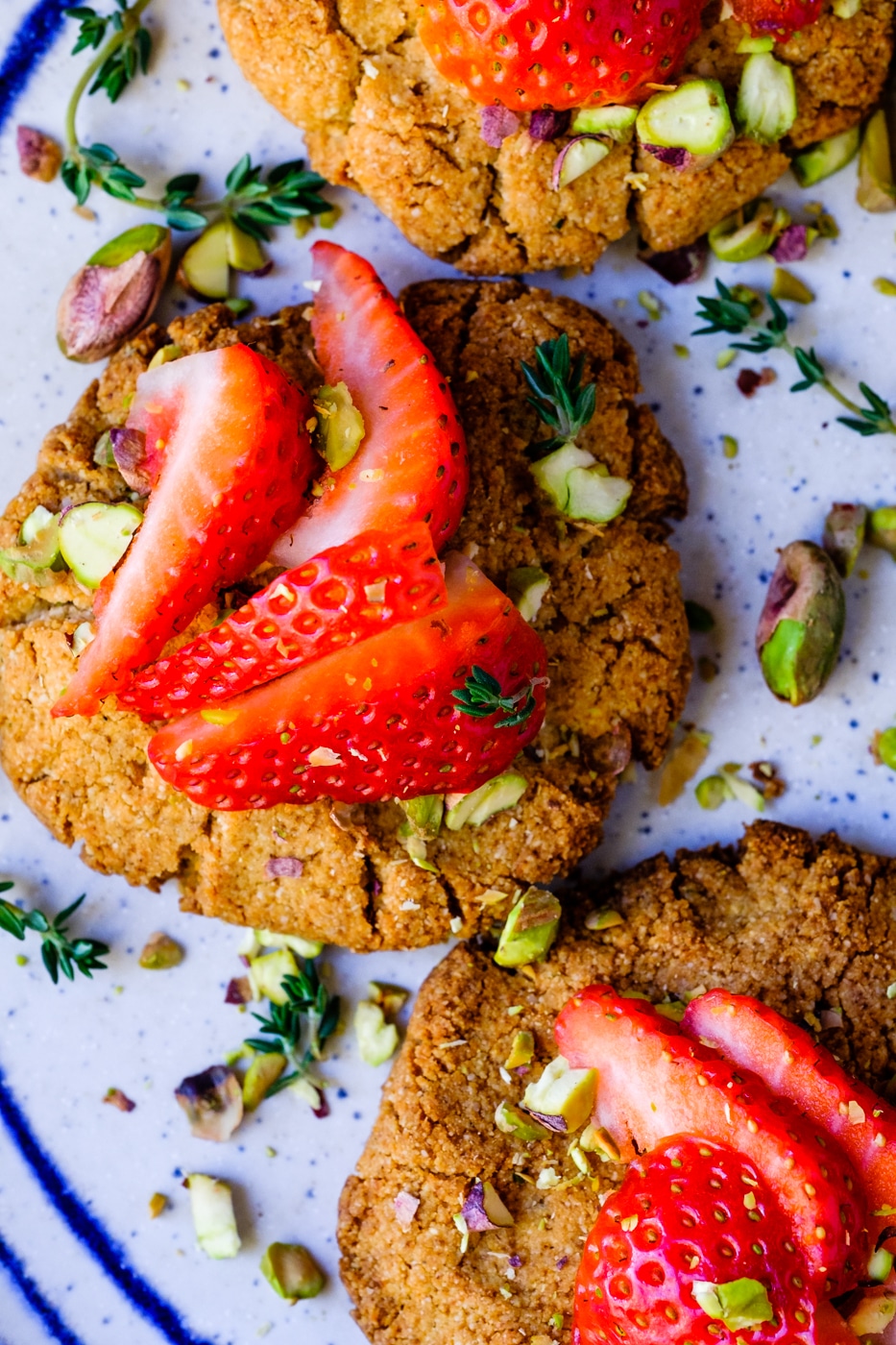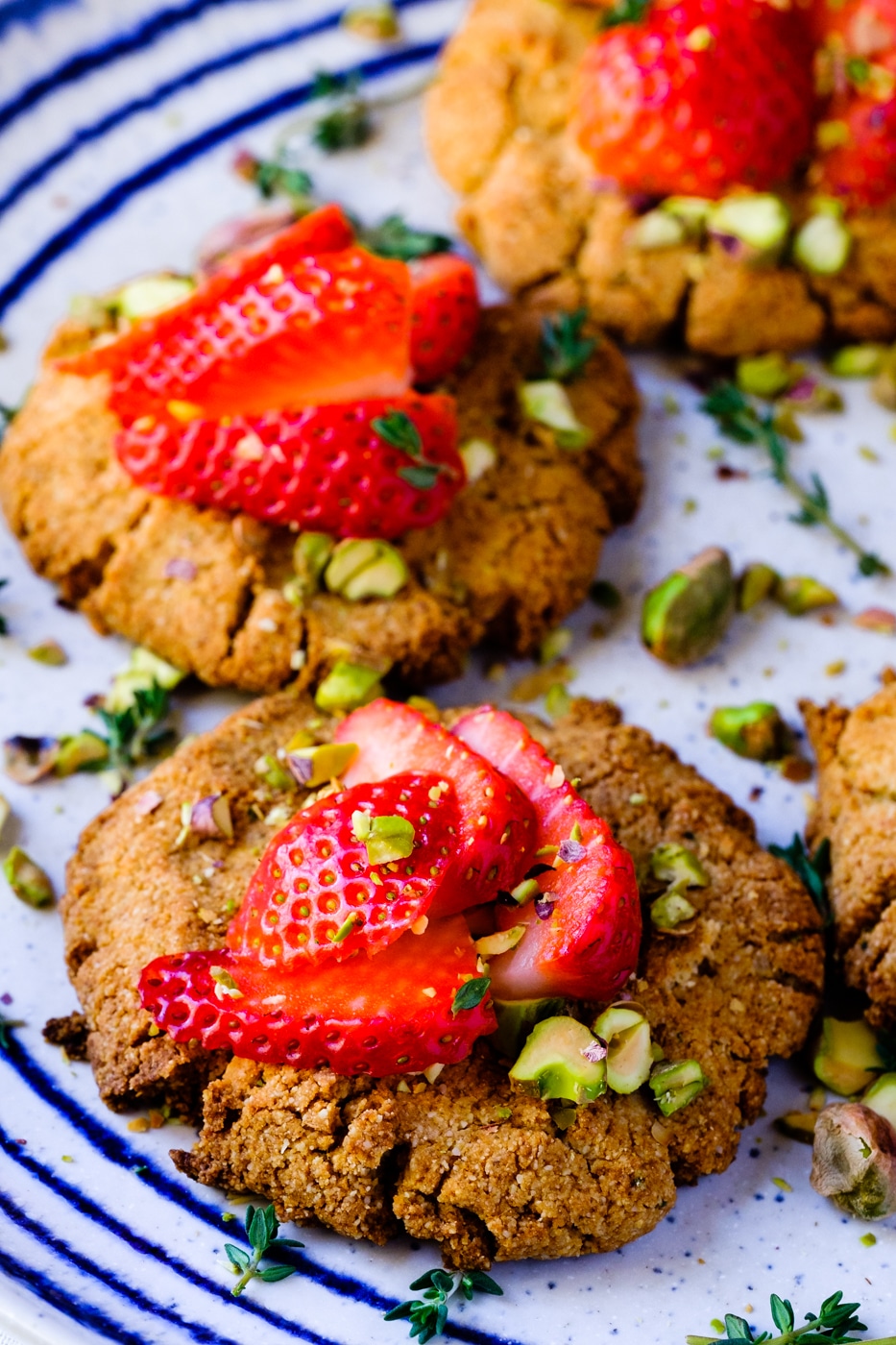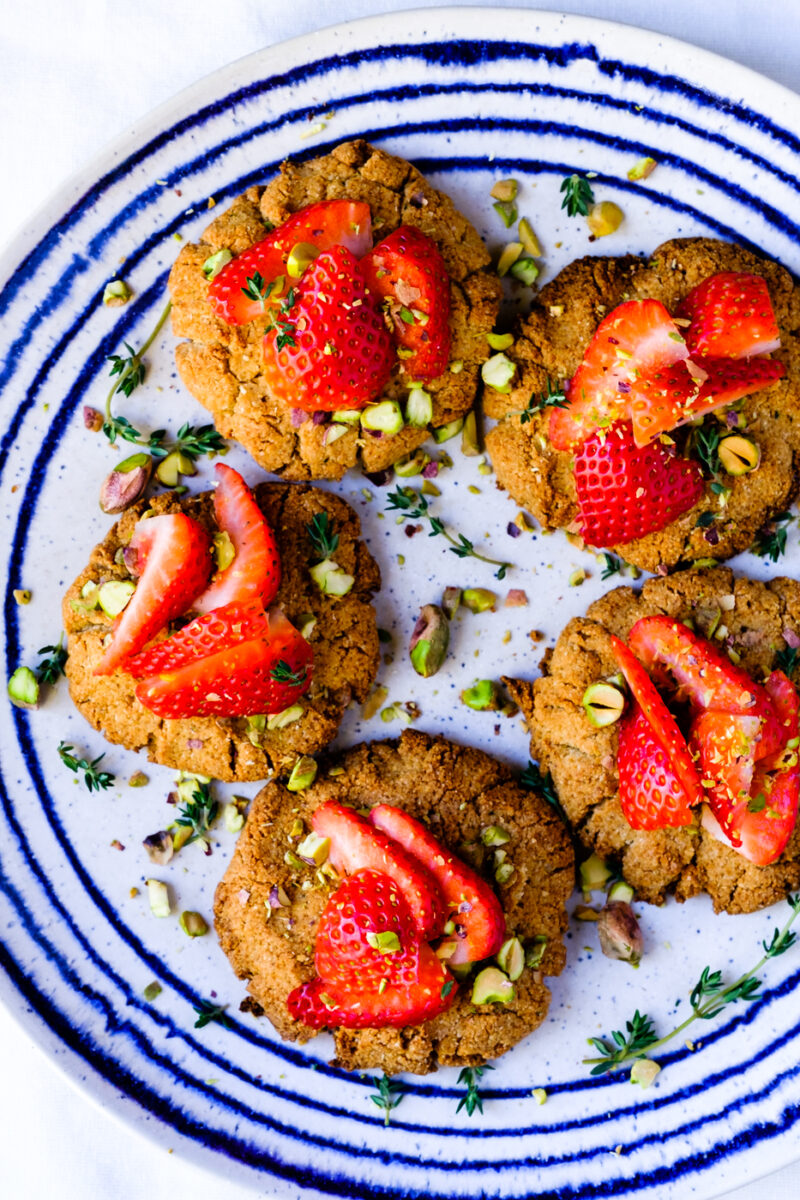 Print Recipe
Strawberry-Thyme Croustades with a Kick of Collagen
An easy and flavourful lectin-free treat.
Ingredients
1/2 cup tigernut flour

3/4 cup almond flour

2 tablespoons coconut flour

1/4 teaspoon Himalayan pink salt / or sea salt

freshly ground black pepper

1/2 teaspoon fresh thyme leaves, plus a little more for garnishing

1 tablespoon Lakanto syrup / Yacon syrup / Allulose syrup (your choice), plus more for drizzling on top

4 tablespoons French butter, cut into small cubes (or any butter with casein A2)

4 medium strawberries, sliced

1/4 cup roasted and salted pistachios, chopped
Instructions
2
Prepare a baking sheet with parchment paper.
3
Put all the ingredients together in a food processor - except for the strawberries, pistachios, and the reserved thyme for garnish. Combine them until you get a lumpy moist texture dough. Divide into 6 portions, roll them in a round shape and place them on the baking sheet. Flatten them with the hand to form discs.
4
Bake them for 13-15 minutes (check them out often as depending on the oven they can burn easily).
5
Take them out and let cool, add them to a serving platter and top with pistachios, strawberries and thyme. Optional you can drizzle some Yacon or Lakanto syrup on top.