There is something about this Mediterranean combination of ingredients that really appeals to me. I've done a similar bread before with wheat flour, but I wanted to test a grain-free, lectin-free version. The first time I shared a version of this bread I made a mistake and forgot to add the extra virgin olive oil under the ingredients list. I was on vacation in West Texas with no possibility to test the recipe when I figured out the mistake. So the first day I came back I had to make it again and refine it to make sure everything is accurate. This is an improved version of the rosemary and chocolate bread with avocado. I'm happy to say it is delicious, moist and super nutritious.
A rosemary and chocolate bread loaded with polyphenols, healthy fats and prebiotics
This is what you get when you mix rosemary, dark chocolate, avocados, extra virgin olive oil, marine collagen, coconut flour and tigernut flour.
This is an excellent grain-free, healthy bread to have for late breakfast or brunch, with coffee or tea, serve with a compliant cheese board and olive oil dip, take it with you at work for an afternoon snack. It can also replace one meal. It is quite good-looking if you want to impress your guests.
I made this rosemary and chocolate bread with avocado for the Greek Orthodox Easter (hence the cross), and it was perfect and delicious. Add more figs for more sweetness and use a good quality extra dark chocolate. I used a 100% Venezuela chocolate I had bought from my latest trip to Marfa, West Texas, from a local coffee shop called Sqeeze.
If you can't have chocolate you might want to try the Parsnip Apple Cake with Rosemary and Olive Oil.
For another lectin-free bread recipe, be sure to try my Lectin-Free Mini Irish Soda Bread.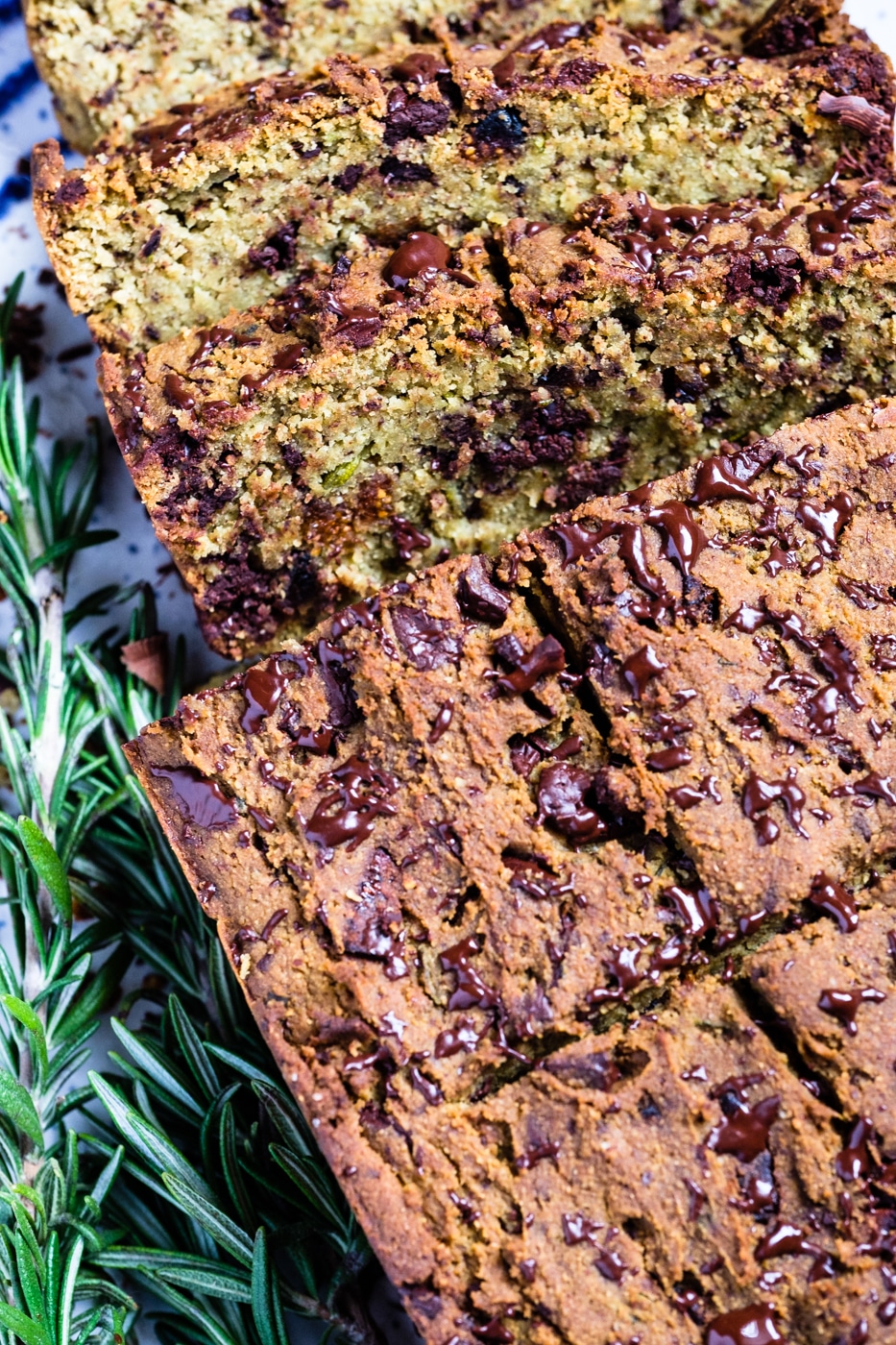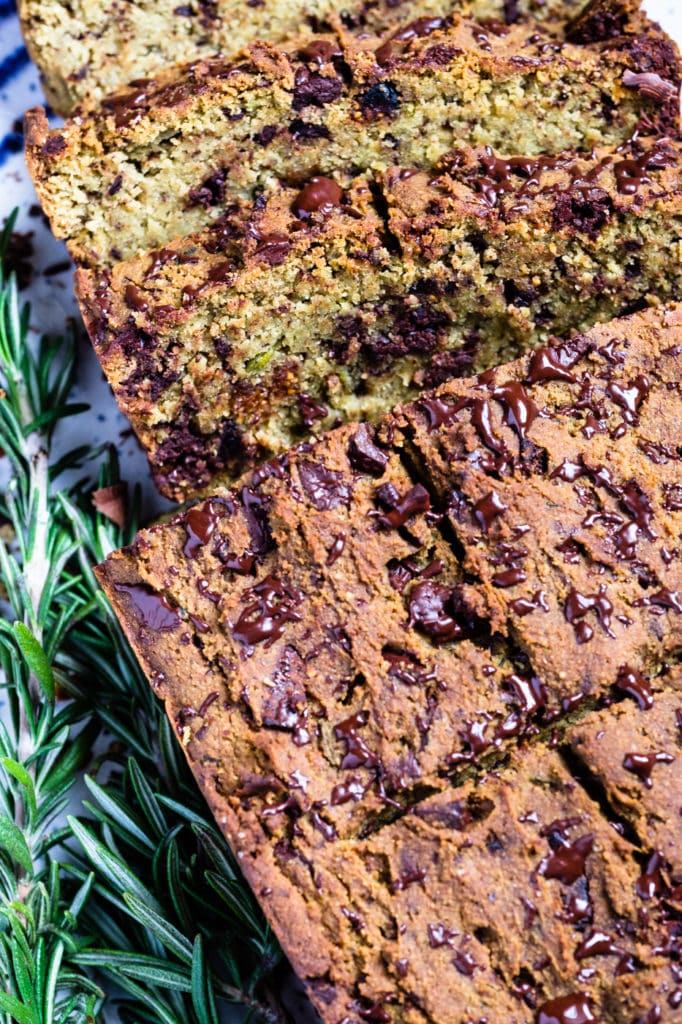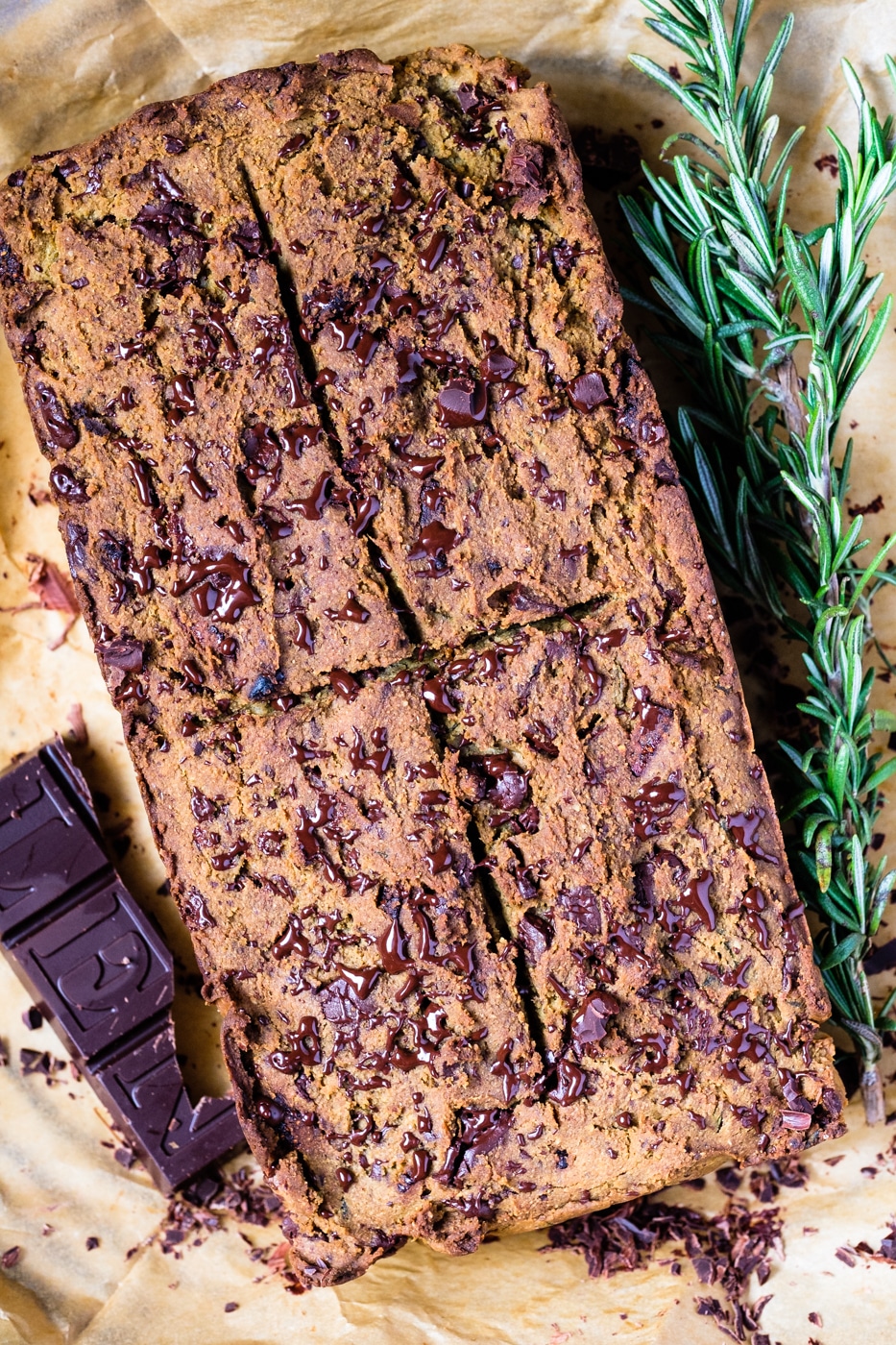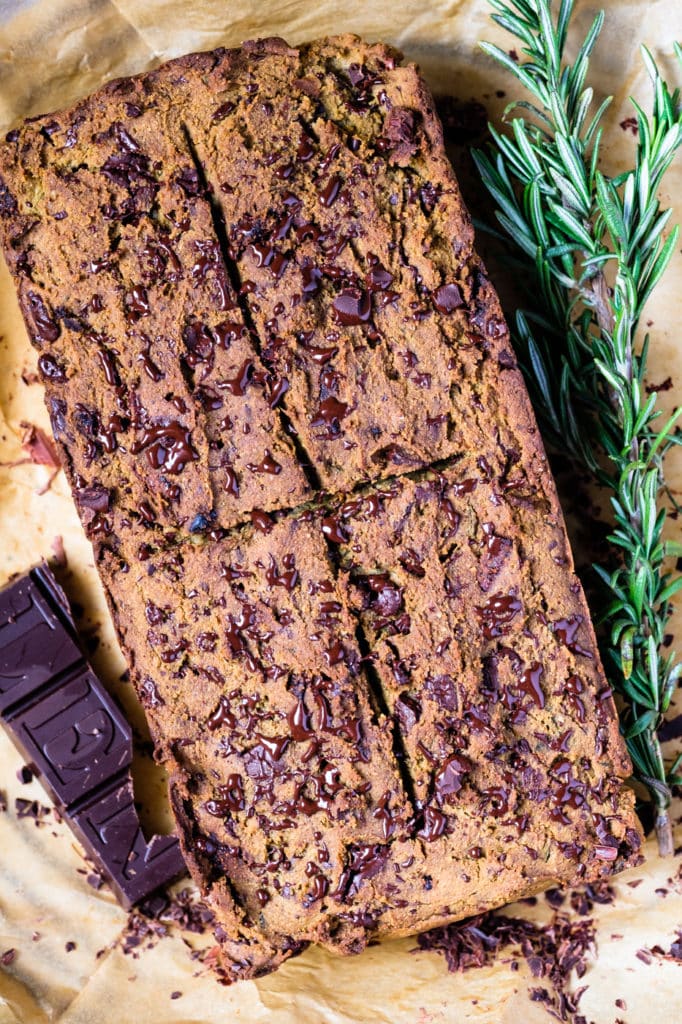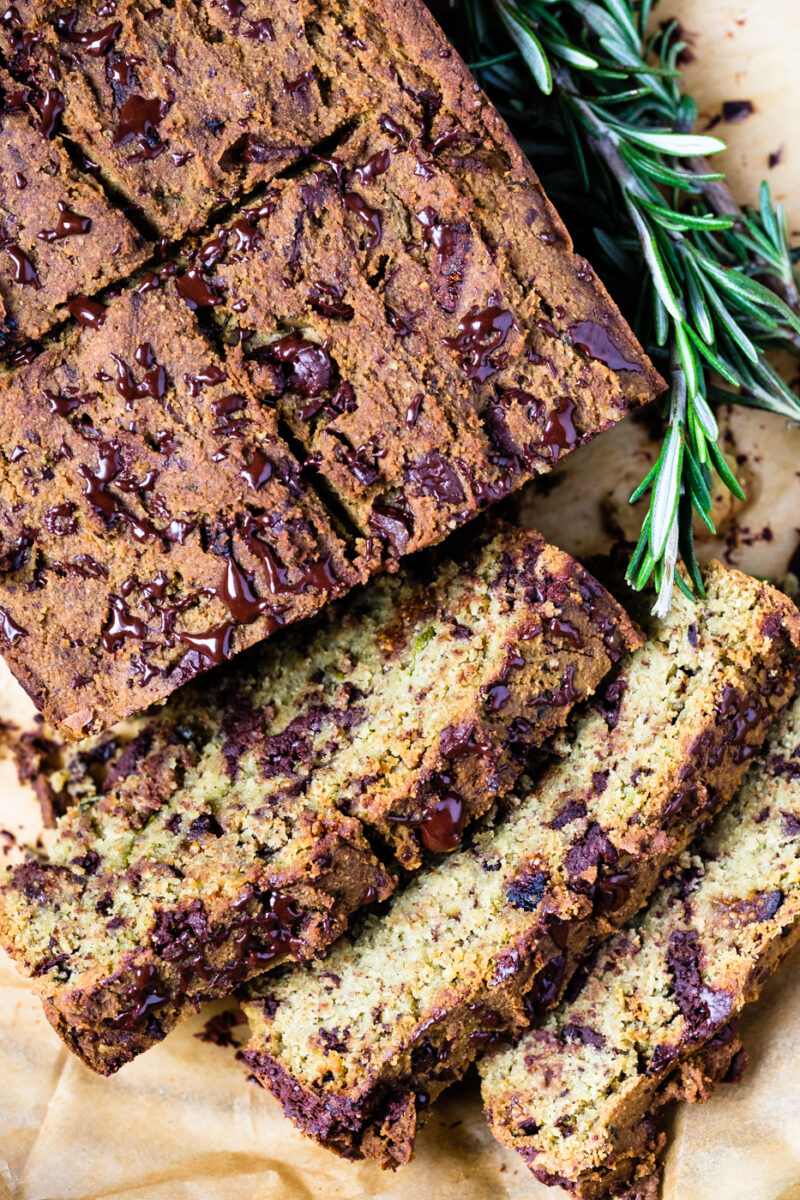 Print Recipe
Rosemary and Chocolate Bread with Avocado and Extra Virgin Olive Olive Oil
Ingredients
Dry ingredients: 

1/2 cup tigernut flour (I use Organic Gemini)

1/2 cup coconut flour

1 Tbsp arrowroot flour

1 Tbsp Cassava flour

1 scoop Premium Marine Collagen (Further Foods)

1 tsp baking powder

1 pinch salt

1/2 cup 100% cacao chocolate chips OR chopped chocolate

zest from one organic lemon

3, 4 dry black mission figs (you can add more for more sweetness), chopped in small pieces

Wet ingredients:

2 ripe avocados

1 pastured or omega 3 egg

1/2 cup extra virgin olive oil

leaves of 2 fresh rosemary stems (i used 2 big ones)

1 tbsp of finely ground flaxseed meal

2 tbsp of warm water

(For a vegan version you can try to replace the one egg with one extra tbsp of flaxseed meal mixed with warm water)
Instructions
1
Mix the dry ingredients in a mixing bowl.
2
Mix the avocados, egg, olive oil and rosemary leaves in a blender or food processor until smooth, but don't over mix.
3
In a small bowl mix the flaxseed meal with warm water. 
4
Make a well in the dry ingredients, add the blended mixture and the flaxseed in and mix with a wooden spoon or spatula until all incorporated. You will get a thick dough.
5
Put parchment paper in a 8 x 3.5 inches (I measured the bottom) loaf pan and add the dough with a spoon and level.
6
Bake for about 40 minutes at 375F. Do the toothpick test in a few spots (if you touch a chocolate spot it will come wet).
Notes
There is no sweetener in this bread but the figs add just enough sweetness. If you want it sweeter add few more figs. I used the black mission figs is which are quite small, if you use the Turkish figs they'll probably be bigger. You can add 1/4 cup of chopped nuts (walnuts, pecans etc) if you want. I have not tried a vegan version, but I'm pretty sure you can replace the one egg with another tbsp of flaxseed meal mixed with warm water (or vegan eggs).