No-fuss grain-free, healthy and delicious, lectin-free pancakes, is that possible? Yes, I've made plenty of variations of these pancakes, and this lectin-free pancake recipe never fails. I will be sharing slightly modified versions of this in the future, so stay tuned.
Nothing like pancakes on a Sunday morning
Going on a lectin-free lifestyle doesn't mean you have to miss the fun. Pancakes are so versatile there are endless possibilities to make them and enjoy them without the nasty side effects.
The basics for pancakes are eggs, flour, milk, and spices. The problem is when you can't have eggs, but I promise I'll work on an egg-free recipe as soon as possible.
You can get creative with flavors and toppings. Add lemon or orange zest, or add pumpkin pie spice or cinnamon. Top with coconut oil or butter, crushed nuts or nut butter, and if you like, Yacon Syrup.
Tigernut flour is great for lectin-free pancakes
I've said it before, Tigernut flour is my favorite flour for pancakes. I find it very easy to work with, and it has great taste. I buy mine from Organic Gemini, and I'm not even sure if another company is making it.
Later edit: Actually, there are few, and Organic Gemini is not included in Prime on Amazon, but you can get Anthony's Organic Tigernut Flour, which I hope is as good as Organic Gemini.
I've added green banana flour to these. If you don't have, you can add a good quality marine collagen powder – I recommend Further Food – or skip it (you will need to increase the Tigernut flour quantity slightly).
Wild blueberries are better because they are small, so they'll fit better in the pancake. So, let's get to making these lectin-free blueberry pancakes.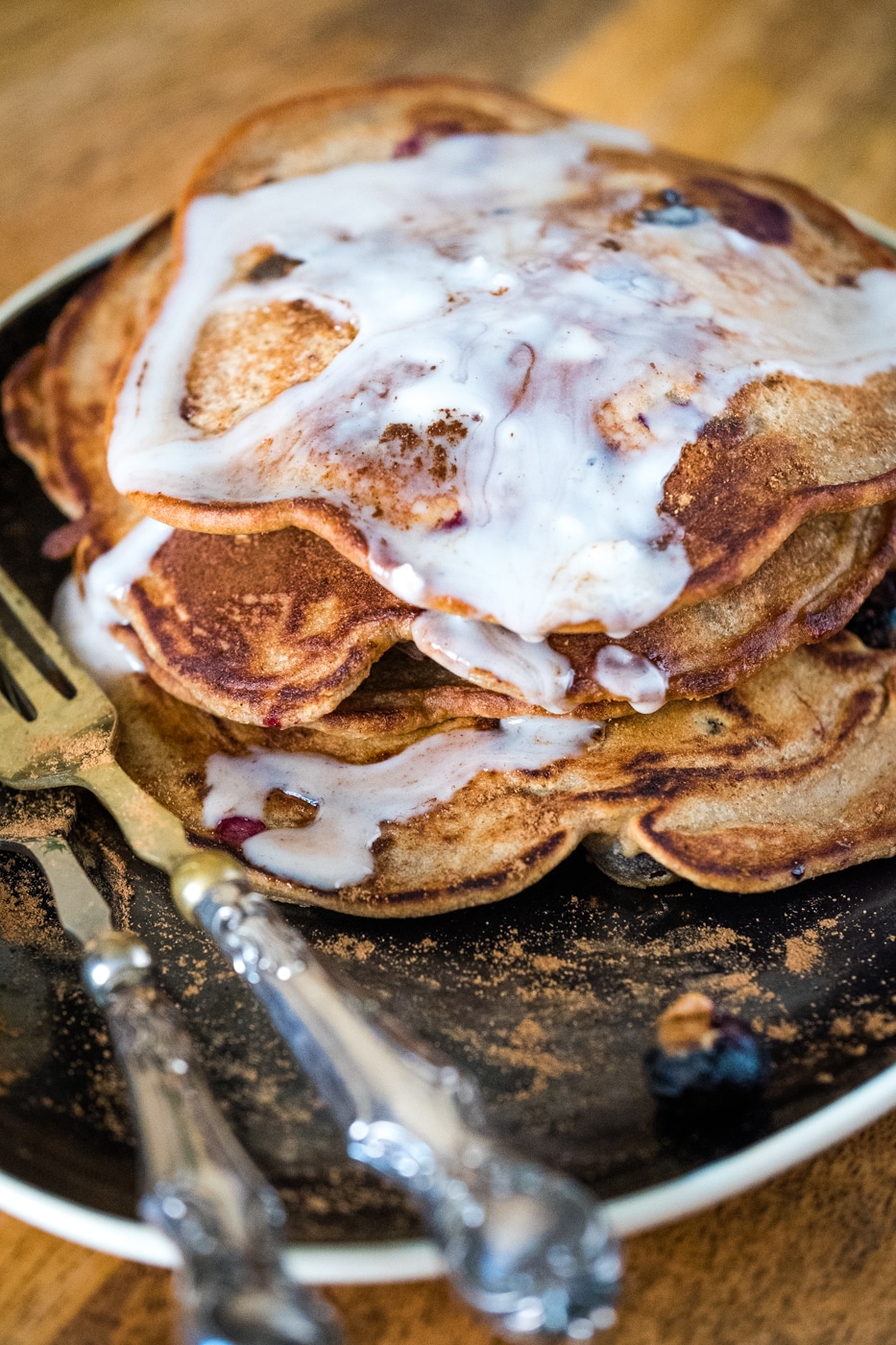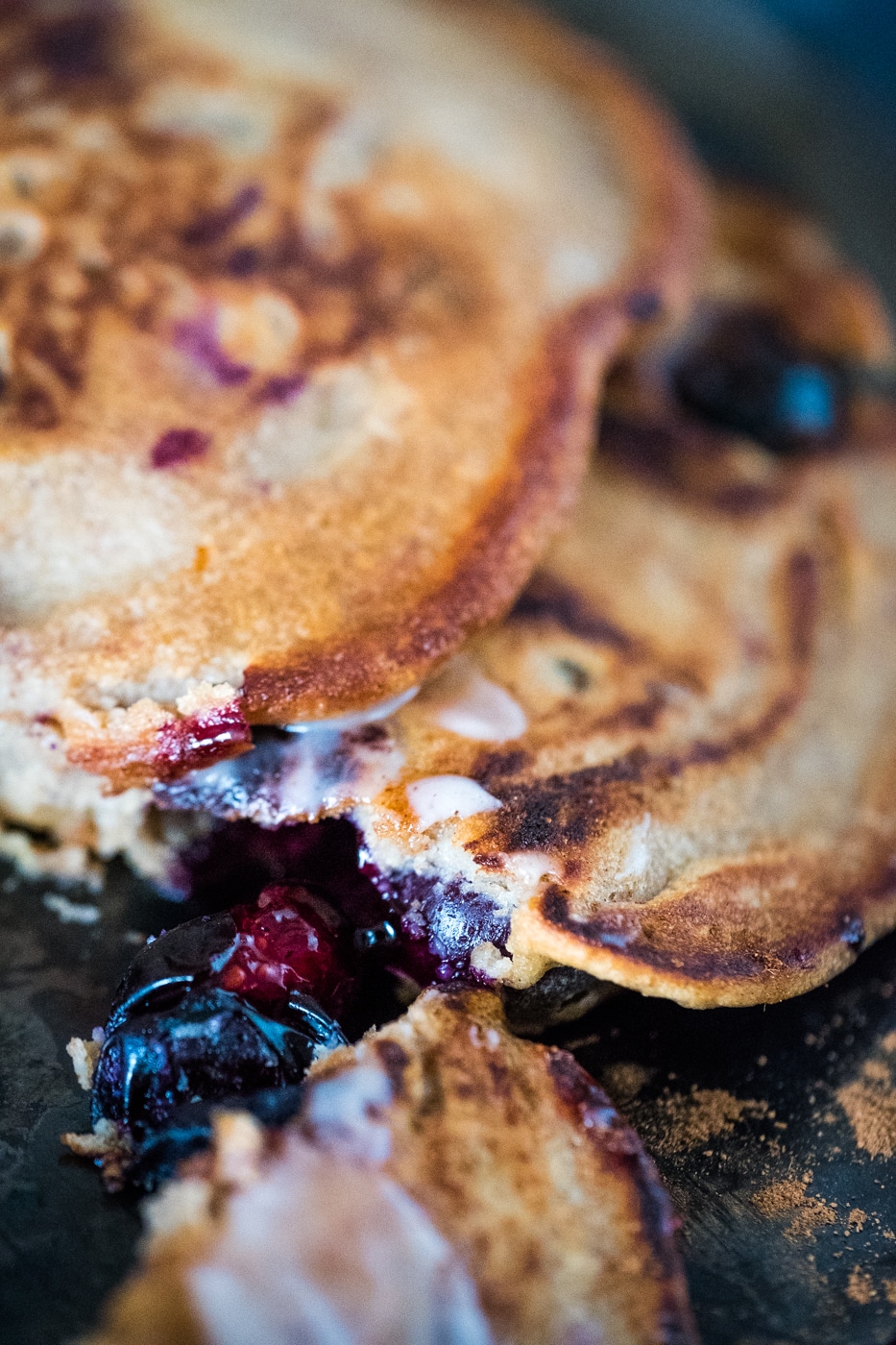 More lectin-free pancake recipes
You may also like my other pancake recipes:
This lectin-free pancake recipe is part of The Ultimate Lectin-Free Breakfast Guide, Recipe Round-Up, check it out for more tasty and satisfying lectin-free breakfast ideas.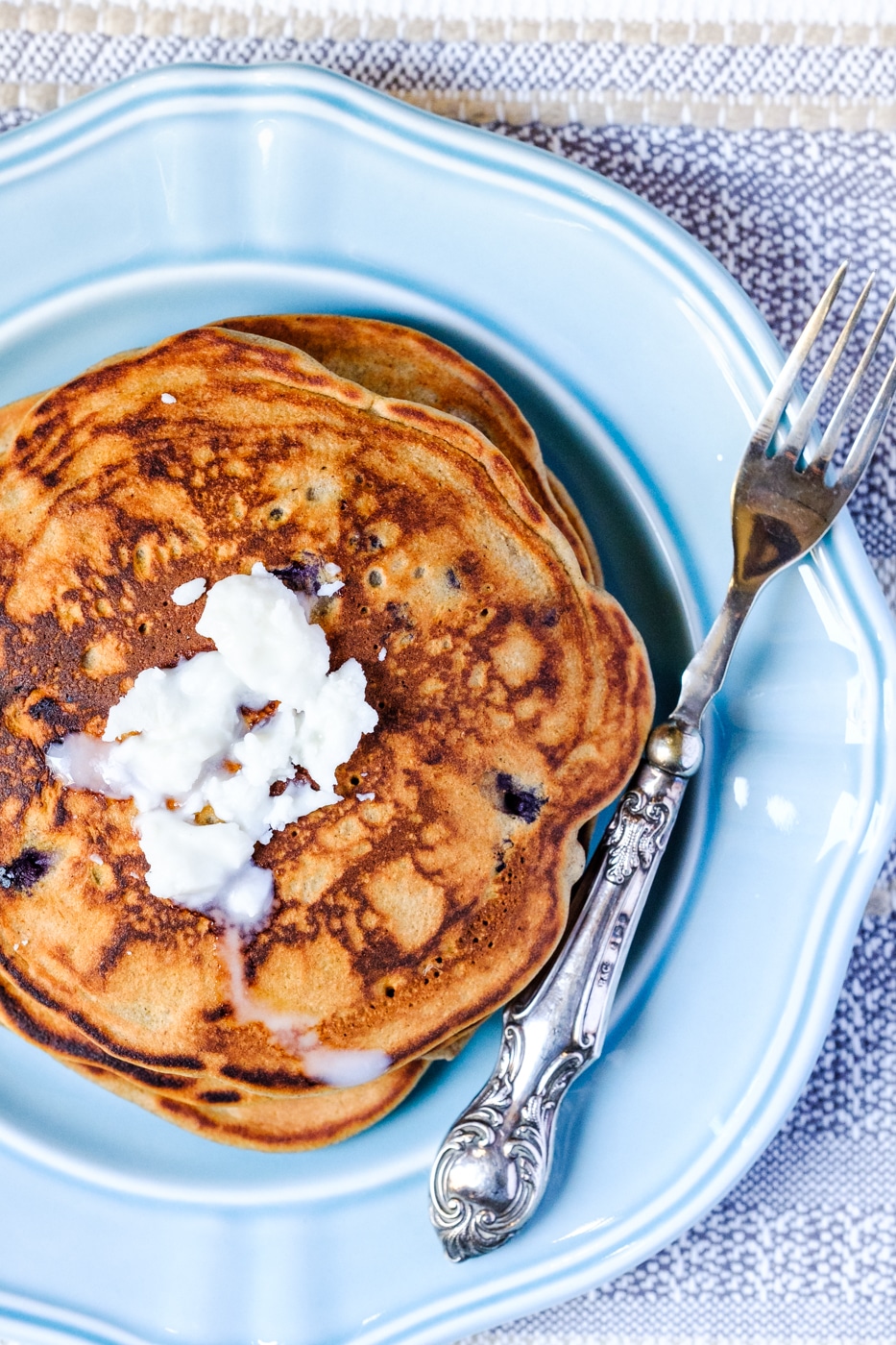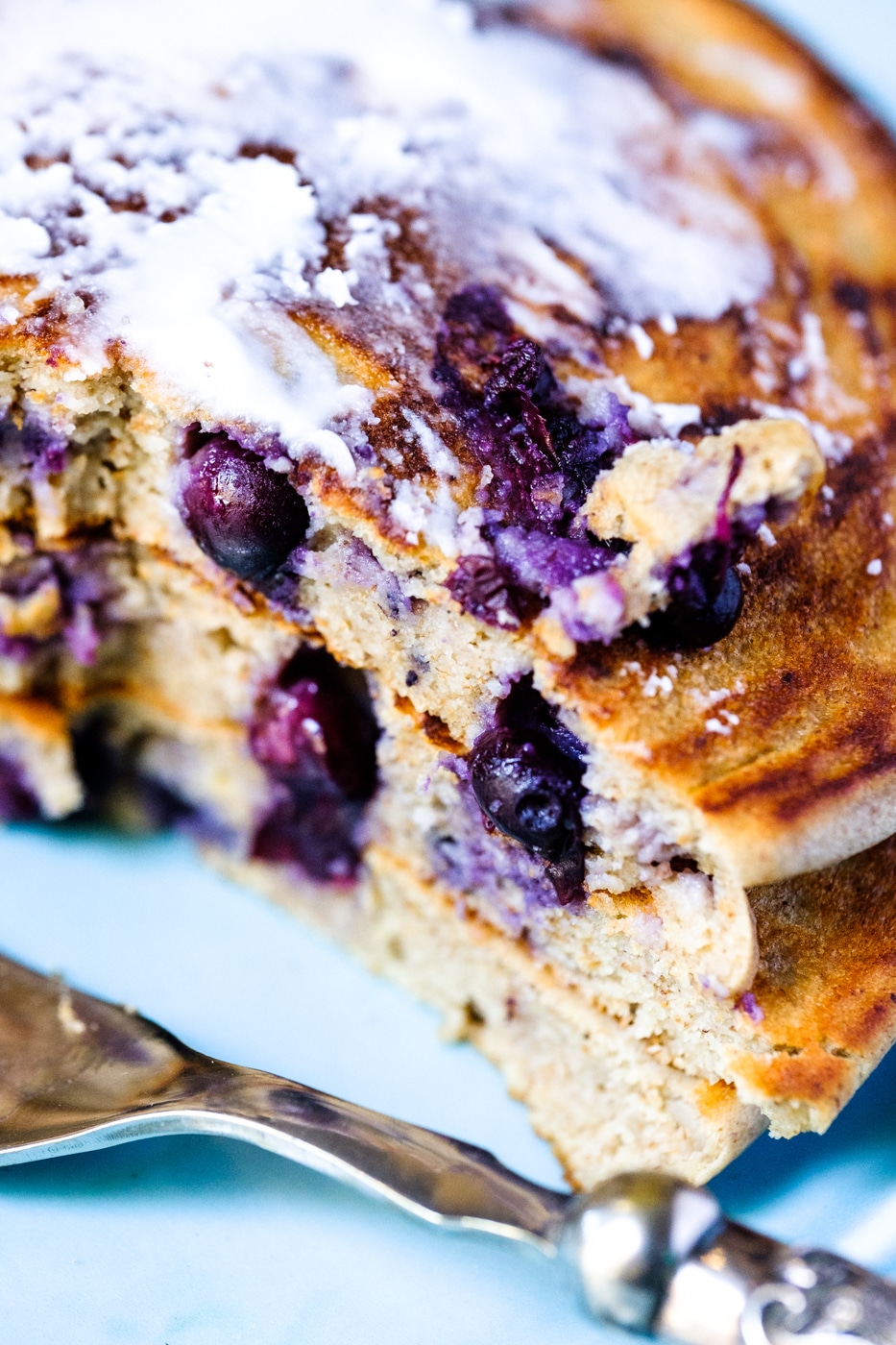 *This post contains affiliated links, which means I get a small commission if you choose to purchase something via one of my links, at no extra cost to you.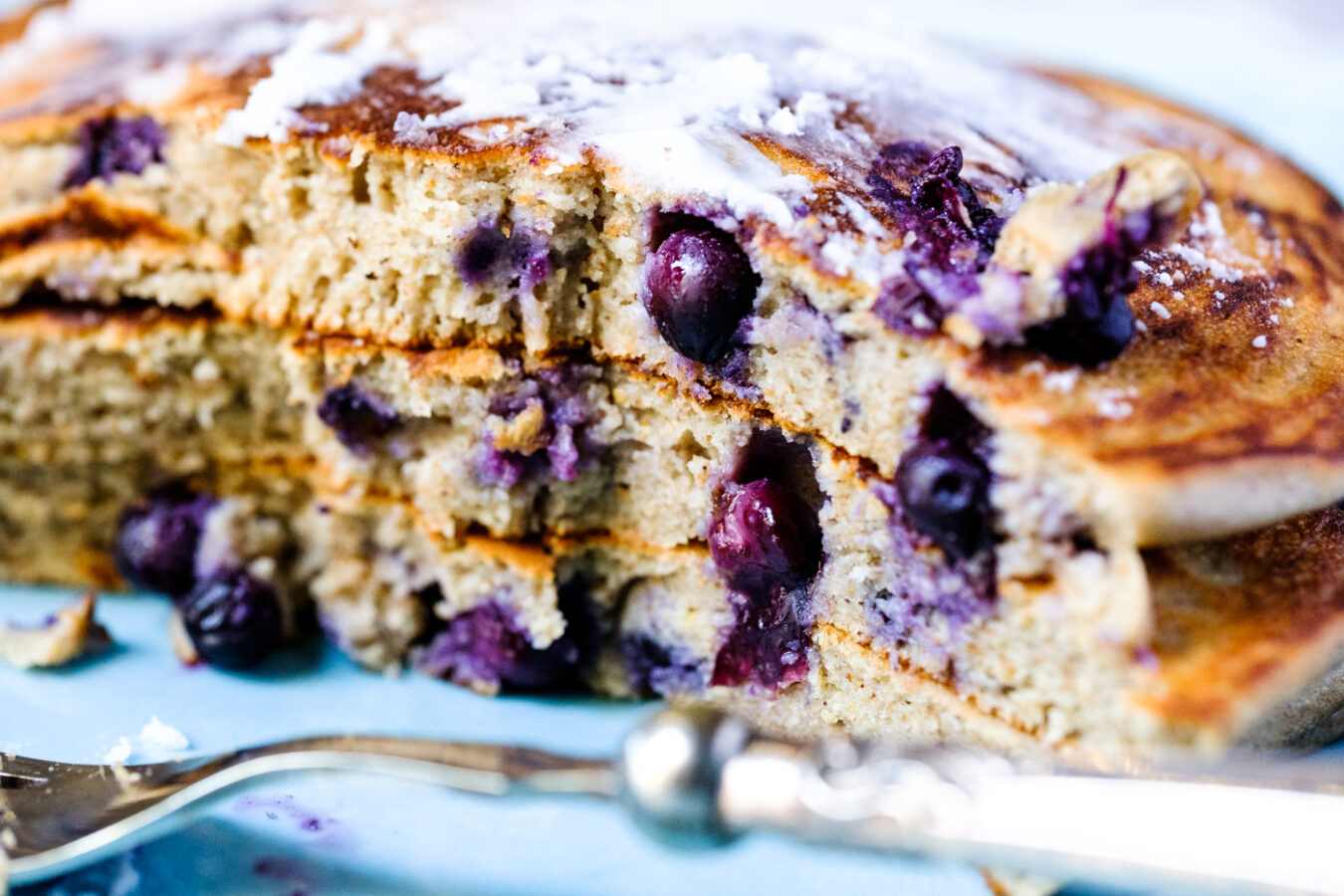 Print Recipe
Lectin-Free Pancakes with Tigernut Flour and Wild Blueberries
Ingredients
1 pasture-raised egg

1/2 cup full fat coconut milk

1/2 cup + 1 tbsp Tigernut flour

3 tsp green banana flour

1/4 - 1/3 cup frozen wild blueberries

1 tsp pure vanilla extract

pinch of salt

coconut oil for cooking

coconut butter for serving (nut butter, crushed nuts or more fresh fruits, Yacon syrup will work too)

Optional flavors: cinnamon, lemon or orange zest, pumpkin pie spice.

Optional add-on: marine collagen powder
Instructions
1
Beat the egg with the milk (I use a hand whisker). Incorporate the Tigernut flour, add the banana powder and continue to mix, add vanilla and salt (just a tiny bit). Add the frozen blueberries and just slowly mix with a spatula, so the color of the blueberries doesn't break down and makes the pancakes all purple.
2
Cook in a pancake pan or griddle, I add a small amount of coconut oil to the pan.
3
This makes 3 medium or 4 small pancakes. Serve warm with coconut butter or the toppings of your choice.
Notes
The time to make them can actually be shorter if you use a griddle where you can make multiple pancakes at one time. I only have a small pan so I make one at a time.