If you look at Dr. Gundry's new Food Pyramid, you will see that meat is at the top of the pyramid, meaning is to be had sparingly and only from 100% pastured cows. But we all know real life beats theory. If we have to feed a big family that is not yet completely into the plant paradox lifestyle, we need to find ways to work around it. So finding ways to hack classic comfort food and re-create healthier alternatives is my mission. This plant paradox meatloaf might sound like a heavy meal. But what if I told you more than half of it is made of vegetables?
Hacking a classic comfort food: the meatloaf
My inspiration for this dish was actually not a meatloaf, but the way bolognese sauce is made (of course, without the tomatoes). This mixture could be shaped as patties or meatballs. I wanted something easier and less messy and meatloaf sounded like the right stuff.
I used grass-fed ground beef (80/20) from a local store and ranch in the Dallas-Fort Worth area – Burgundy's Local – and the following veggies: yellow onion, celery, spinach, sweet potato and carrot.
Please skip the carrot if you have diabetes or pre-diabetes or have insulin resistance. Or you can replace it with a turnip. I had half of a big carrot in the fridge and I wanted to use it.
It also has one egg, cassava flour, dry herbs (or you can use fresh instead). The quantity was enough for 3 mini loaf pans like these (I got mine from William Sonoma). I used parchment paper for easy release.
The plant paradox meatloaf, healthy idea for the lunch box
If you follow my Instagram page, you know I started a lunch box feature. I'm having so much fun with it. There will be a separate section for lunch boxes on the website once I have enough to make a post (I'm looking at probably a minimum of five for one post).
Today's was meatloaf, swiss chard and tahini dip (find the recipe on my Instagram), grain-free tortilla chips from The Real Coconut (only the ones with Himalayan pink salt are plant paradox compliant), fermented okra from The Barrel Provisions, some crispy radishes and seasonal fruits. And because I got so many questions already, the lunch box is Bento Cinco from LunchBots.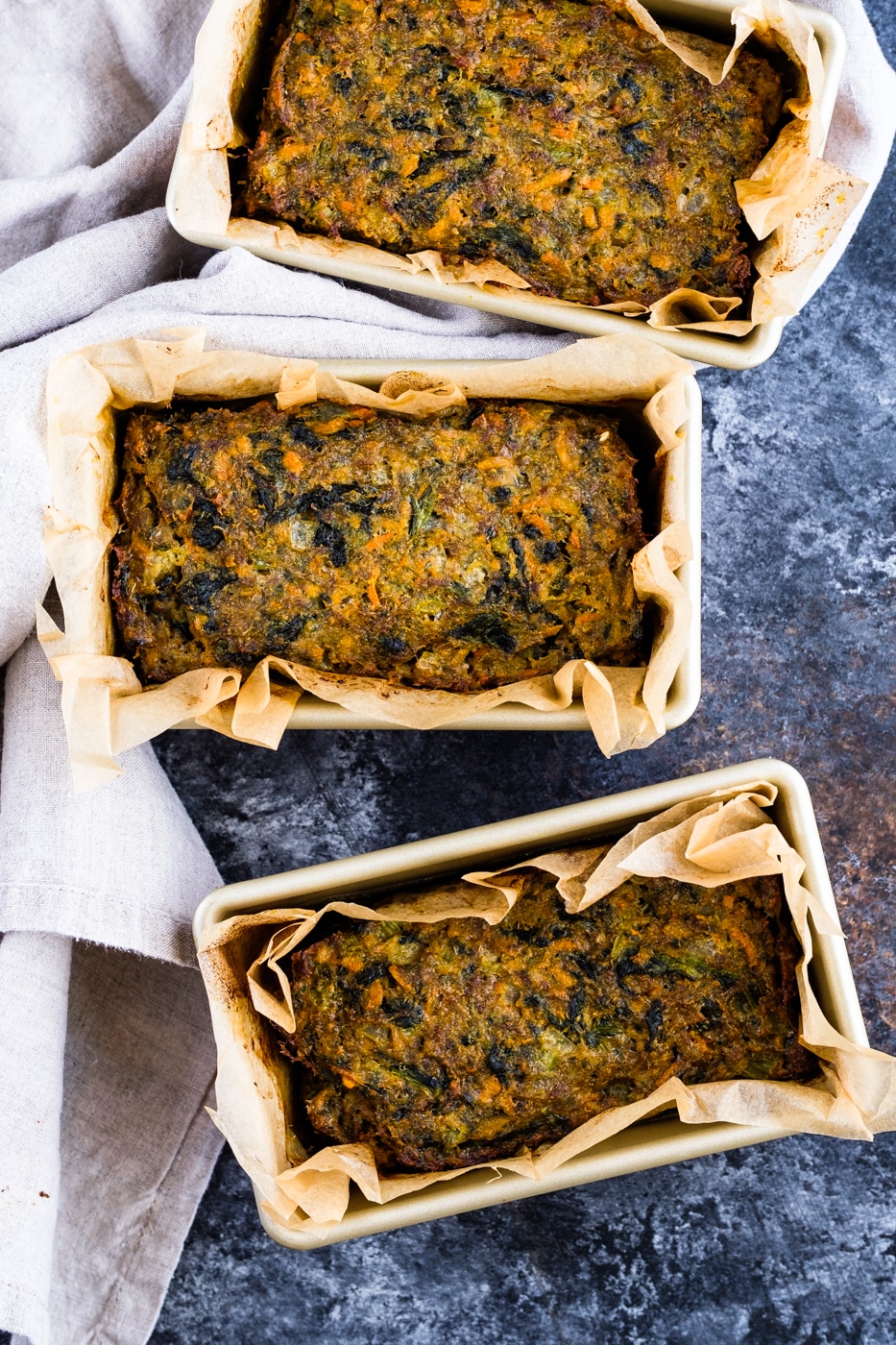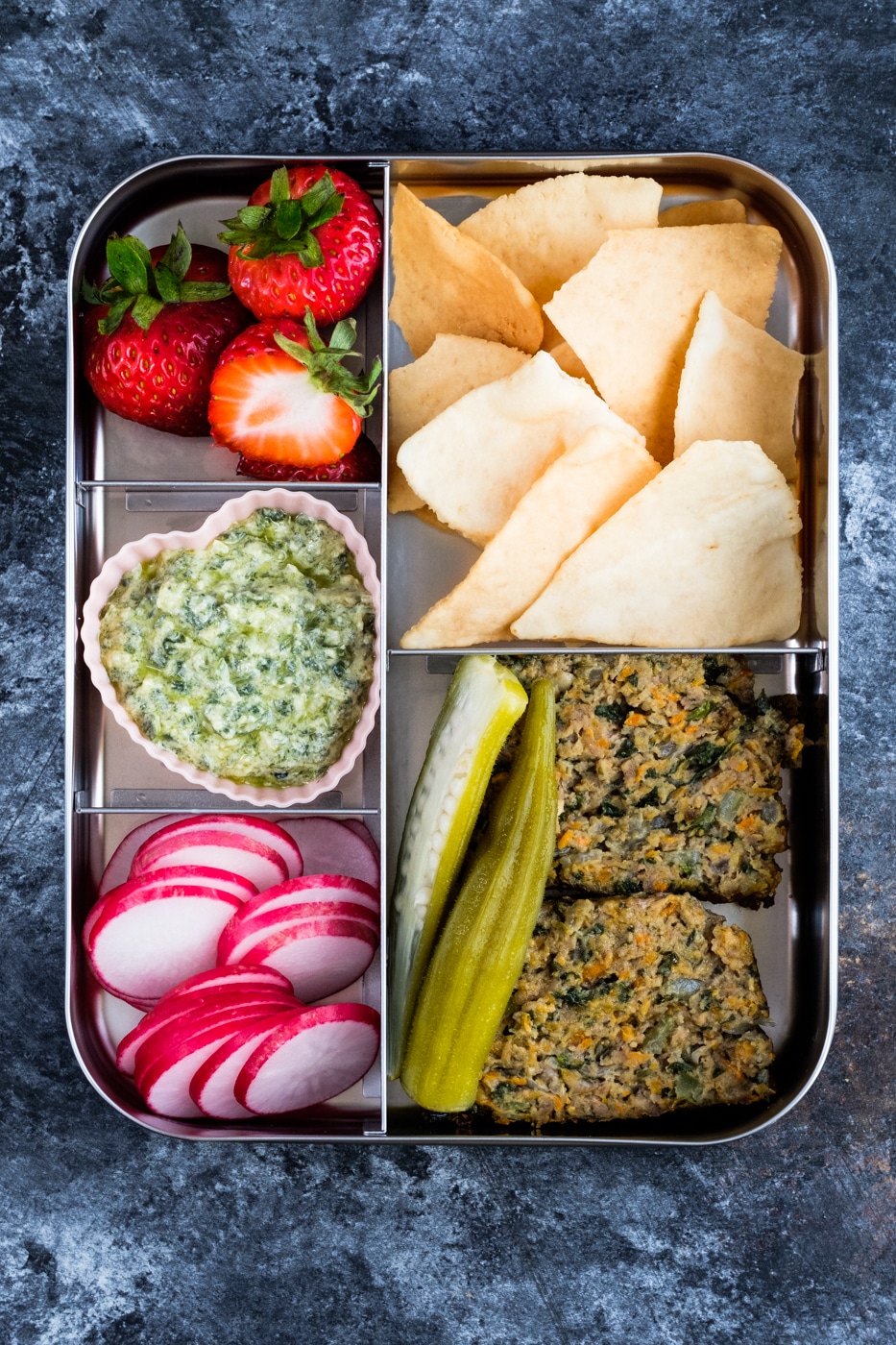 *This post contains affiliated links, which means I get a small commission if you choose to purchase something via one of my links, at no extra cost to you.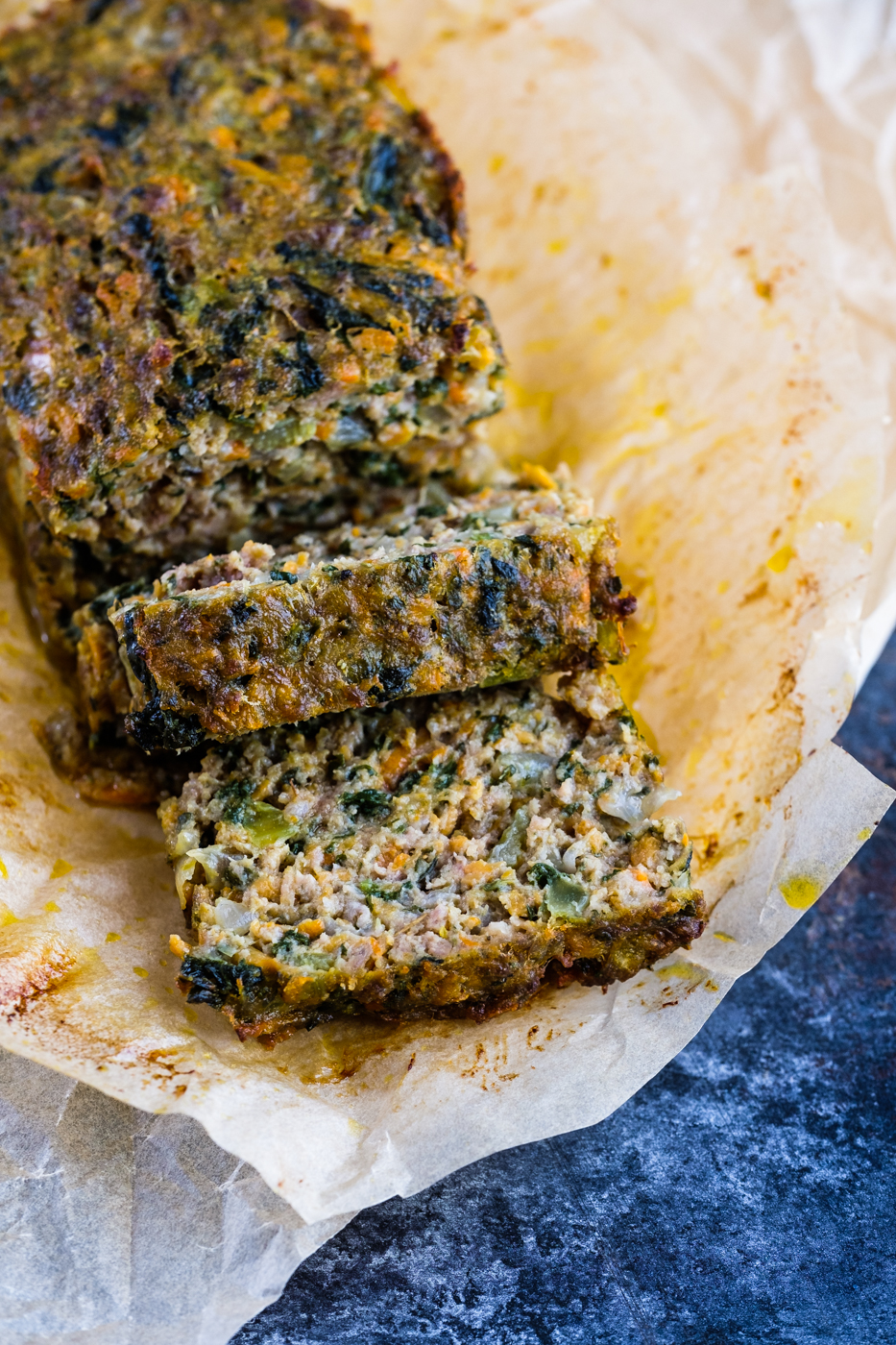 Print Recipe
The Ultimate Plant Paradox Meatloaf
A lectin-free meatloaf loaded with veggies, perfect for meal prep, school and work lunches.
Ingredients
1 medium yellow onion, finely chopped

2 big stacks celery, finally chopped

1 small carrot or parsnip (don't eat cooked carrot if insulin resistant), grated

1 small sweet potato, peeled and grated (raw)

1 bunch mature spinach (you can use baby spinach instead, about 3 cups)

1 lbs grass-fed ground beef

1 pastured egg

6 tbsp cassava flour

2 tbsp dry parsley (or use one fresh bunch, finely chopped)

1 tbsp dry oregano

1/2 tbsp dry thyme

1 tsp salt

1 tsp pepper

avocado oil
Instructions
1
Preheat oven to 350F. Prepare 3 small loaf pans with parchment paper (or a big one).
2
In a big pan on the stove heat the avocado oil on medium heat and add the chopped onion and celery, stir and sauté for about 5-7 minutes, until the onion and celery are soft and translucent. Add the spinach and sauté until wilted (about 4 minutes). Add the grated carrot or parsnip and the sweet potato. Stir and make sure it doesn't stick to the pan, if not enough moisture add about one tsp of water or more. Mix everything for 2 more minutes, then add to a mixing bowl and let cool.
3
When the mixture is cooled down, add the meat, the herbs, salt and pepper, one egg and cassava flour and mix well.
4
Add the mixture to the loaf pans and bake for 45 minutes. Take out and let cool for about 10 minutes. You can serve immediately, refrigerate or freeze.
Notes
Because of the many veggies, the texture is rather fluffy and it has to be sliced carefully, otherwise will break. To make it more consistent you can add more flour but I'm happy with how this one works. Store in an air-tight, glass container or freeze.