Going down memory lane, these prosciutto di parma sliders was a meal I prepared in my 50th (ish) day of being lectin-free. More exactly on September 30, 2017. It felt oh so decadent! Looking back I'm so happy I started an Instagram account (@creativeinmykitchen) to share this journey and my lectin-free culinary experiences, I would had never remembered all these things otherwise.
Being lectin-free doesn't have to be boring
When I started my lectin-free journey I knew I had to drastically change my lifestyle (especially what I was eating – which was by traditional standards a "healthy" diet but loaded with lectins) but I also knew I have to make this journey interesting and exciting in order to work.
So I started experimenting with new ingredients and food immediately. I fell in love with the food and I decided to start sharing my experience – and that's how my Instagram came to life.
Prosciutto di Parma sliders bread recipe
Back to these sliders, they were so good I remember I was thinking I can totally do this if I can treat myself with something so good.
I only make bread occasionally, and so far I've mostly used Simple Mills Artisan Bread flour mix. On the back of the box they have three versions for using this mix, one for loaf, one for flatbread and one for these bread rolls. I find them in Whole Foods but they can also be ordered online. I used them for this recipe but you can make your own if you have your own recipe.
This recipe will also go well with the Pao de Beijo – Vegan Sweet Potato Snack Bread. And for another delicious recipe with Prosciutto you must try our Bistro Salad with Crispy Prosciutto and Pistachios.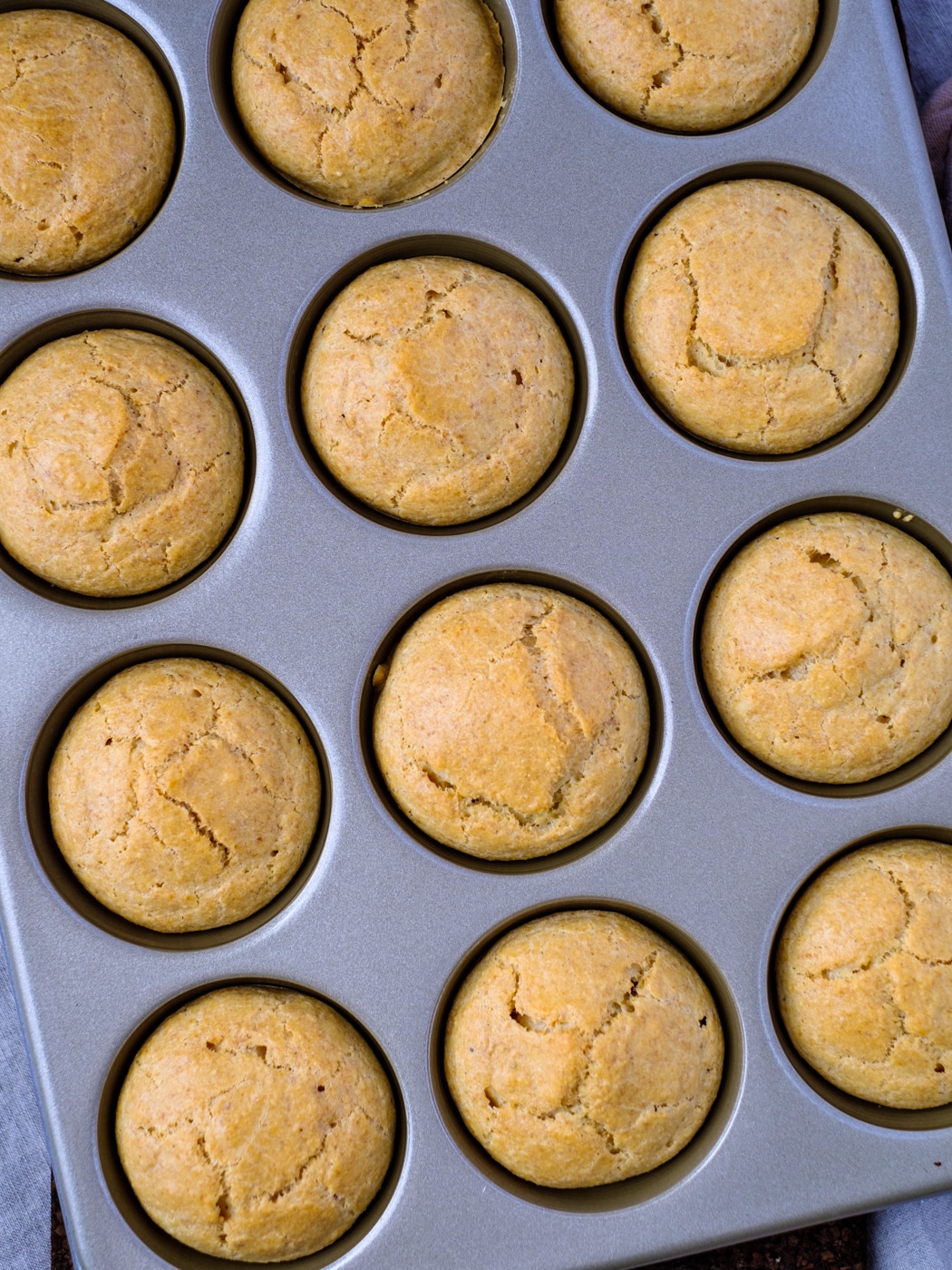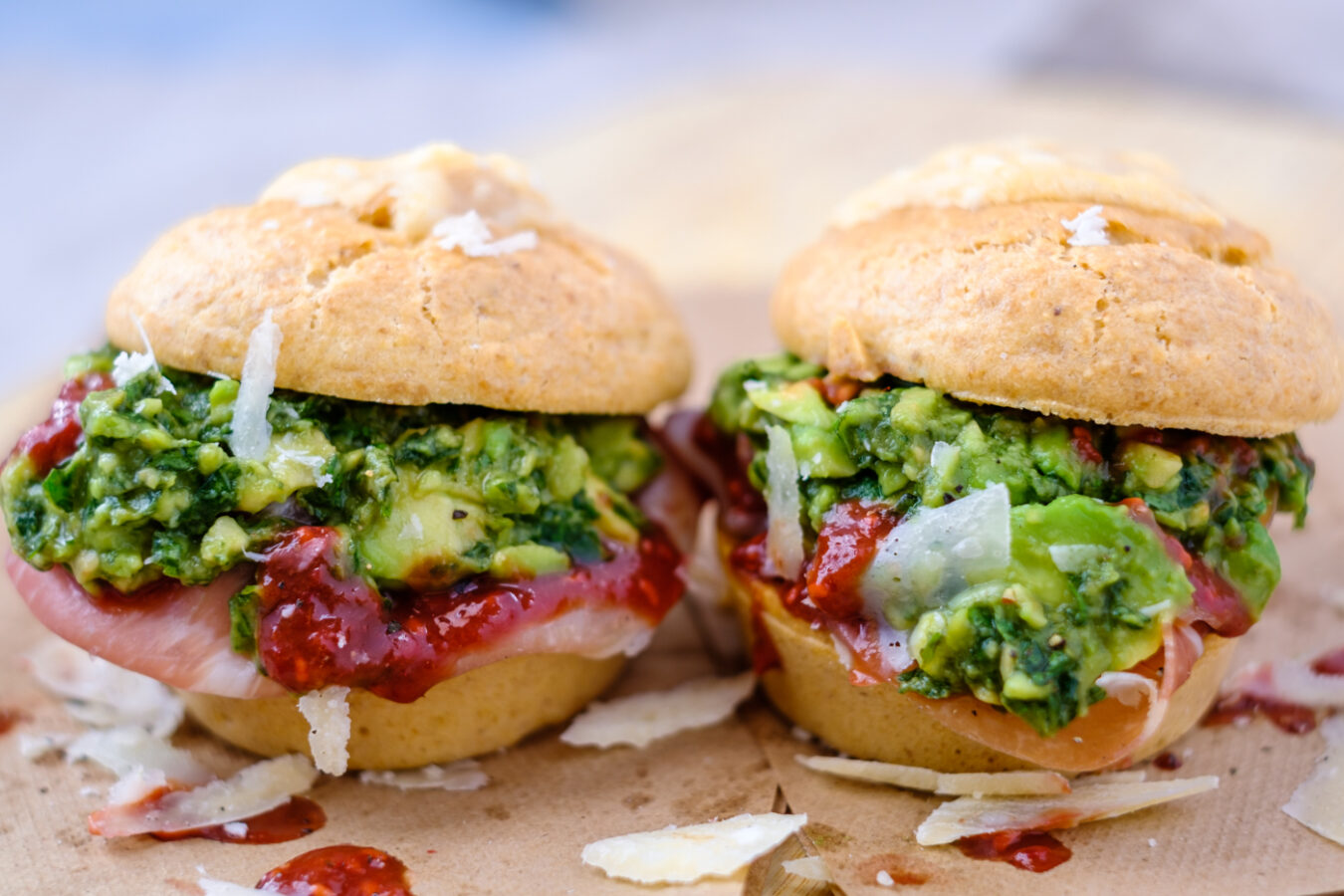 Print Recipe
Prosciutto di Parma Sliders with Chunky Avocado Pesto
Ingredients
2 Artisan Bread Rolls (cooked as per the instructions on the box)

4 slices of Prosciutto di Parma (or more if they are really small)

1 avocado, cut into small chunks

shaved Parmigiano Reggiano

Pesto:

one bunch of basil leaves

extra virgin olive oil

lemon juice

salt and pepper to taste

Raspberry sauce:

1/4 cup fresh raspberries

1tsp extra virgin olive oil

1/2 tsp aged Modena balsamic vinegar

pinch salt
Instructions
1
Put all the ingredients for the pesto in a food processor (use quantities for your taste) and mix.
2
In a food processor mix all the ingredients for the raspberry sauce.
3
Mix the chunky avocado with a few tbsp of the pesto. crush with a fork but leave some chunks.
4
Cut the bread rolls in half. (If they are fresh made use them as they are, if not put few shavings of Prosciutto on both half and insert them in the heated oven for a couple of minutes to warm up.)
5
On the bottom half add few shavings of Parmigiano, Prosciutto, avocado pesto and raspberry sauce. Top with the other half.
Notes
Sliders are pretty small, so if there is nothing else in the menu, you can have two instead of one. Don't tell anyone I said so.