I could eat this prosciutto salad with all my meals. This bistro salad recipe with bitter greens, crispy prosciutto, and pistachios, dressed with a creamy vinaigrette, is refreshing, tasty, and packed with prebiotic fiber, polyphenols, and healthy fats. It works as an appetizer, side salad, or even a full meal.
The superfoods: 'More bitter, more better'
I love this phrase coined by Dr. Steven Gundry, a renowned cardiologist and the author of The Plant Paradox. Bitter foods are good for us because they are good for our microbiome. It's for this reason, 'bitters' have been traditionally used for digestive issues.
Vegetables from the chicory family, like radicchio and Belgium endives, are pretty easy to find in stores worldwide, and they'll provide an impressive amount of prebiotic fiber, in other words, food that your good gut bacteria love and thrive on. They are also packed with vitamins and minerals and help to regulate hunger and cravings.
Low in calories and rich in nutrients, radicchio and endives are what you can call a 'superfood.'
Our Westernized palates and taste buds tend not to like bitter foods. And like with any change, if we want to re-educate our palate, we need to start incorporating small amounts of bitter foods in our diets, in combinations that mellow out some of the bitterness.
This bistro salad combines chicory greens – radicchio and endives – with romaine lettuce, which is crispy and sweet. The creamy dressing is sweet and tangy, and the prosciutto and raw pistachio are the perfect distractions from the bitter taste you might feel when you first eat these types of salad greens.
If you are already used to eating bitter vegetables, you will love this salad.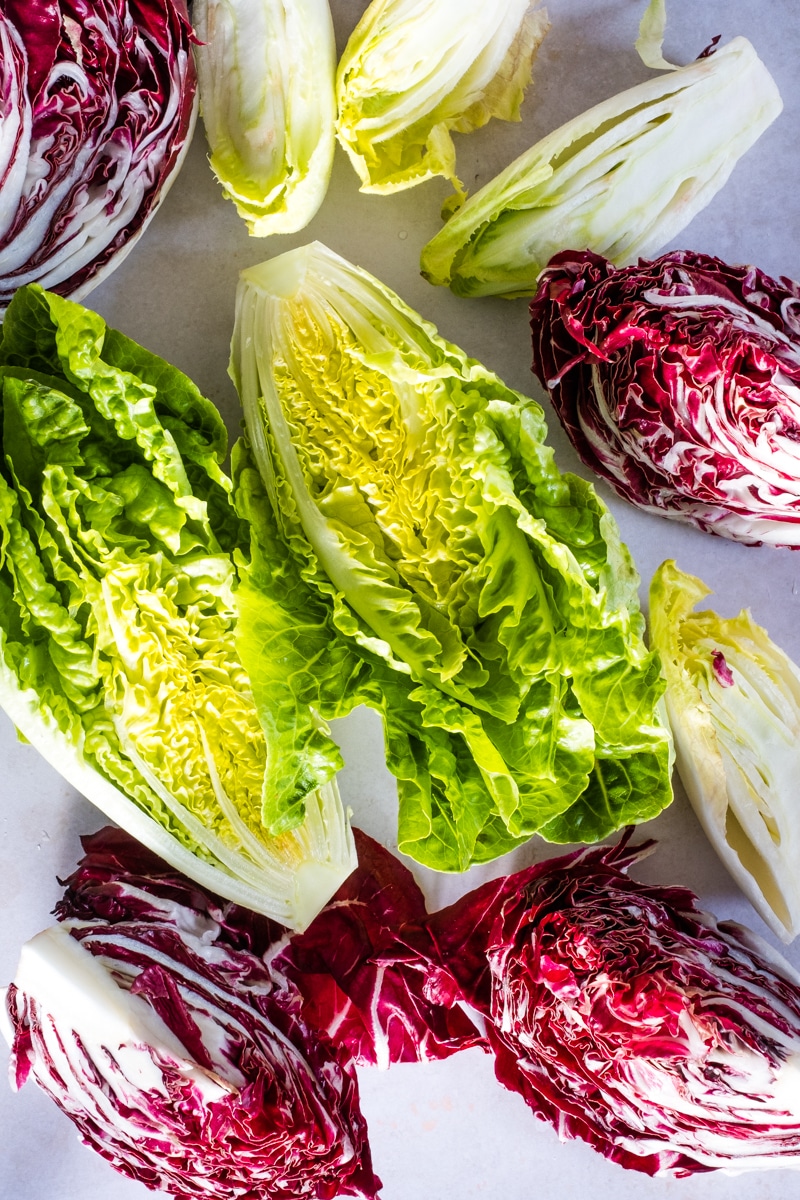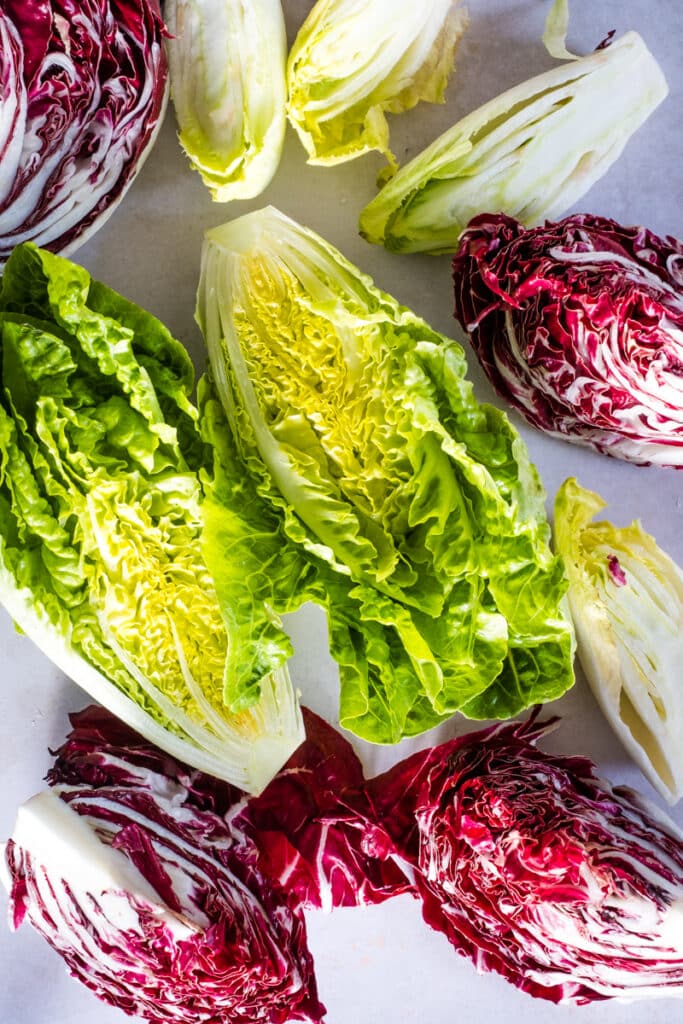 Ingredients for bistro salad with crispy prosciutto and pistachios
Radicchio
Belgian endives
Romaine hearts
Mustard and balsamic vinaigrette made with Dijon mustard, Modena balsamic vinegar, extra virgin olive oil, and a tiny bit of raw, organic honey, salt, and pepper
Thin slices Prosciutto di Parma
Raw, unsalted pistachios
Optional: blue cheese crumbles
Mustard and balsamic vinaigrette
A vinaigrette is very easy to make and easy to personalize. The general rule for vinaigrette is 1 part acid to 3 parts oil. When mixed, this combination creates an emulsion.
I added some good-quality mustard, some raw local honey, and a pinch of salt and pepper. You can add salt to taste. Remember, the mustard is already very well seasoned, so it's good to taste the salad first before adding more salt.
A good quality Modena balsamic vinegar and the best extra virgin olive oil you can get will make this salad a true superfood.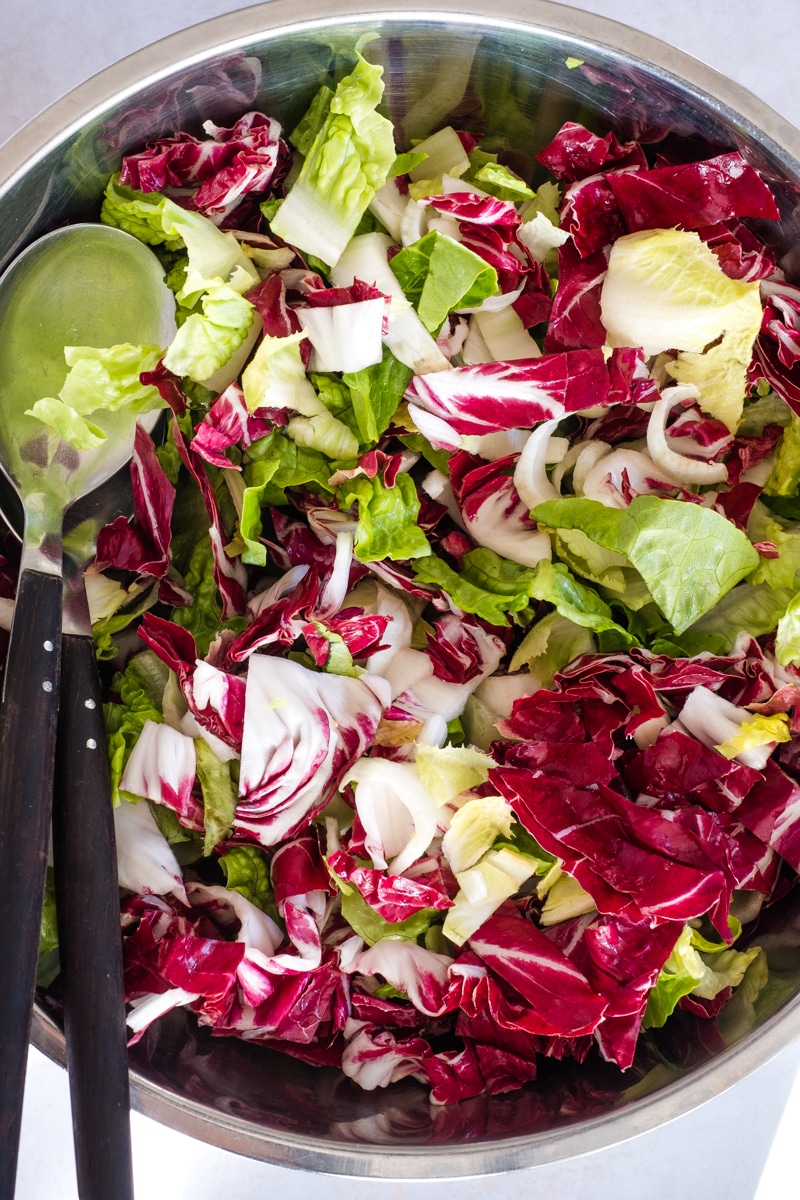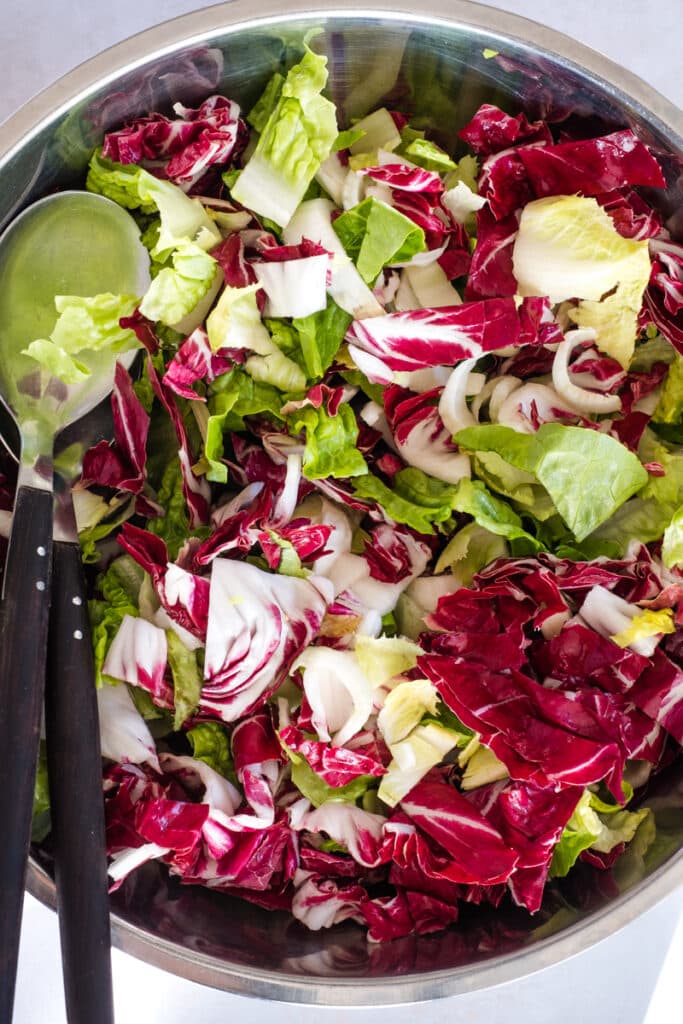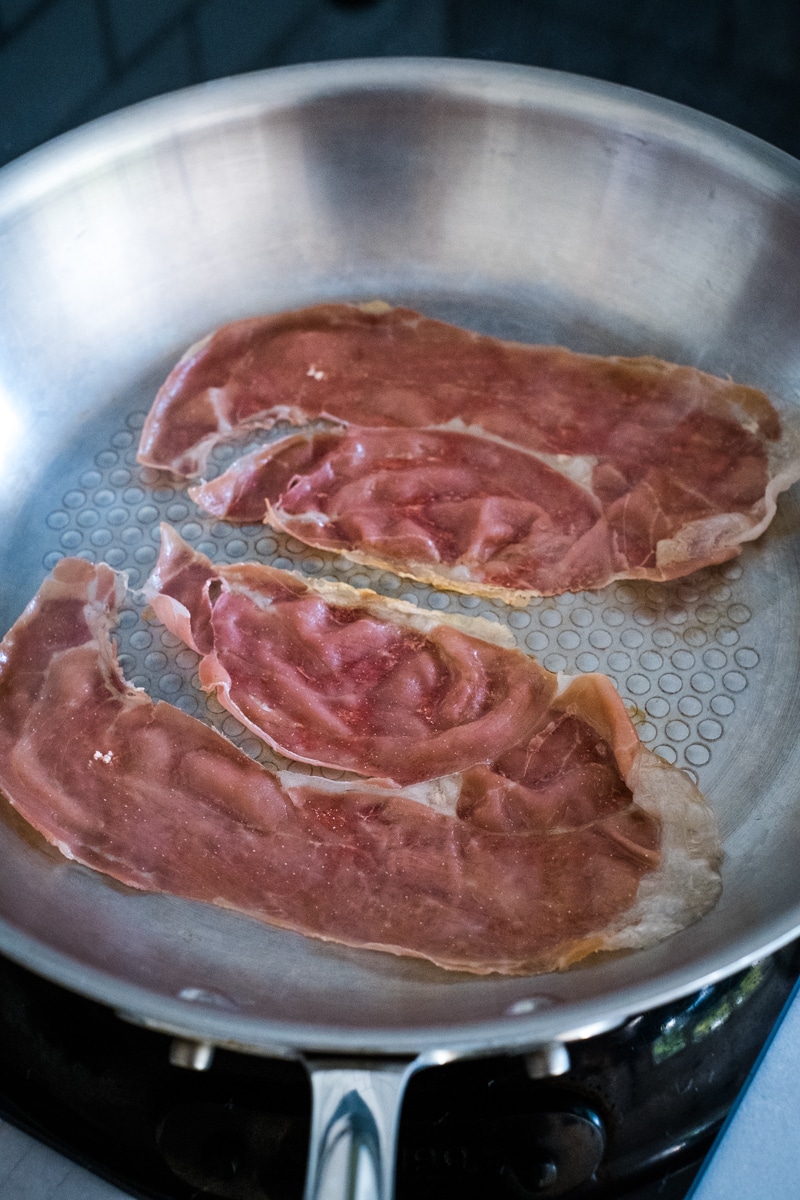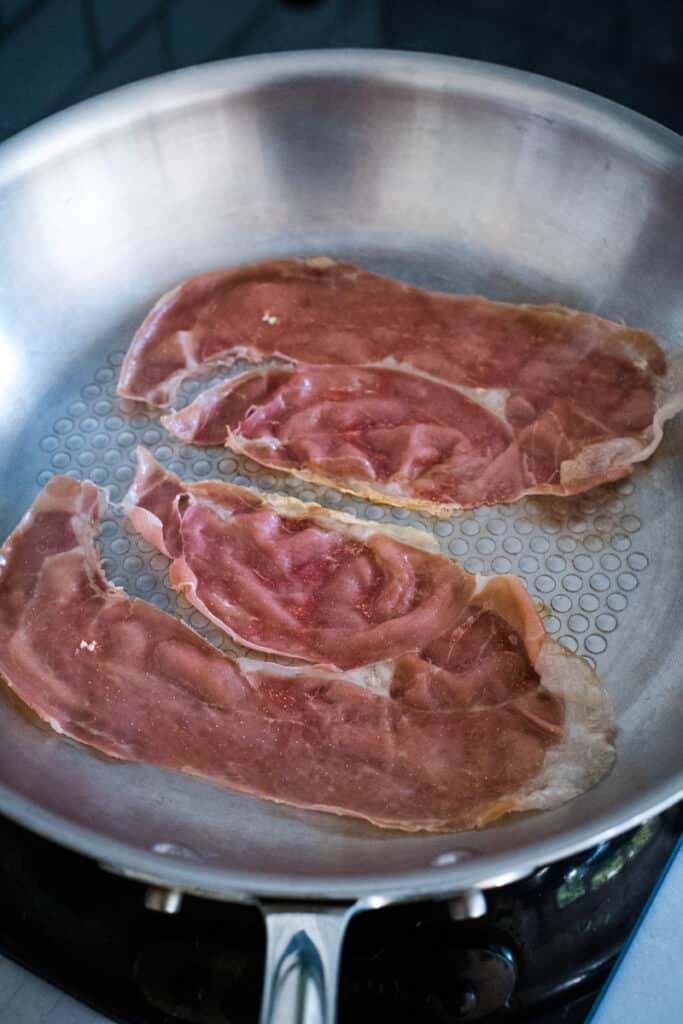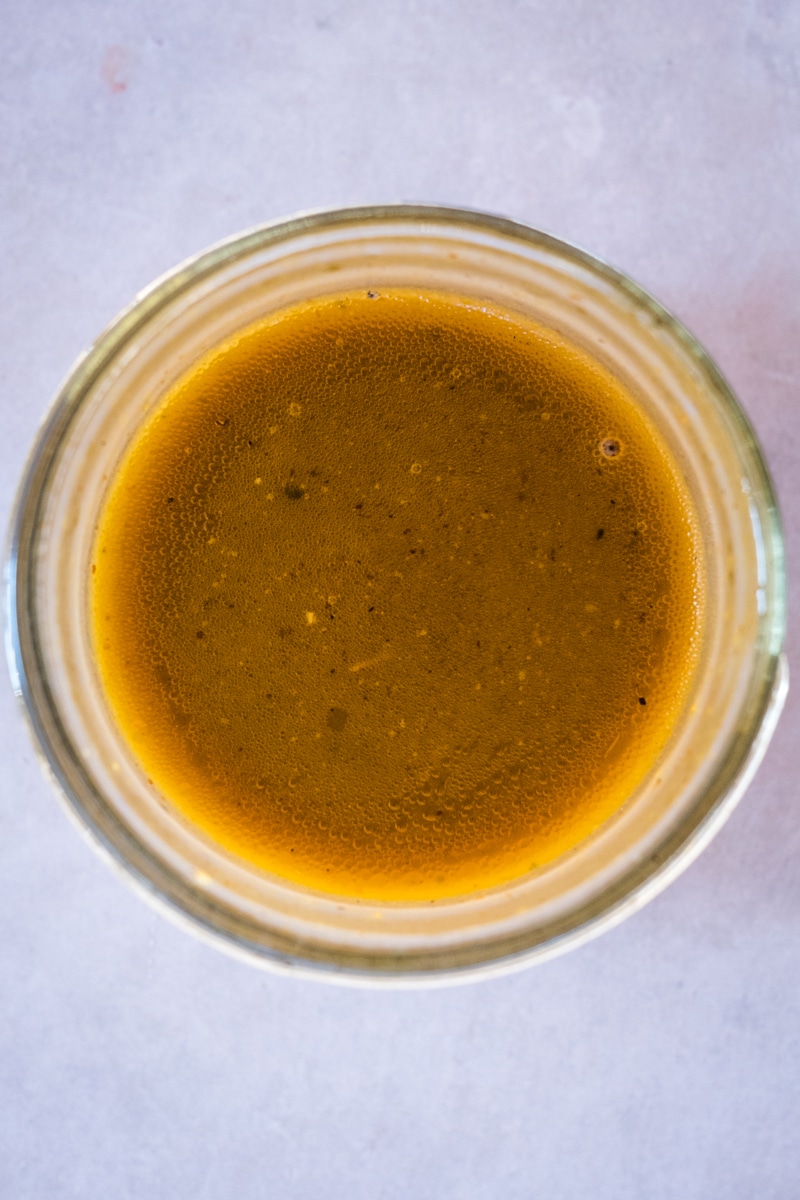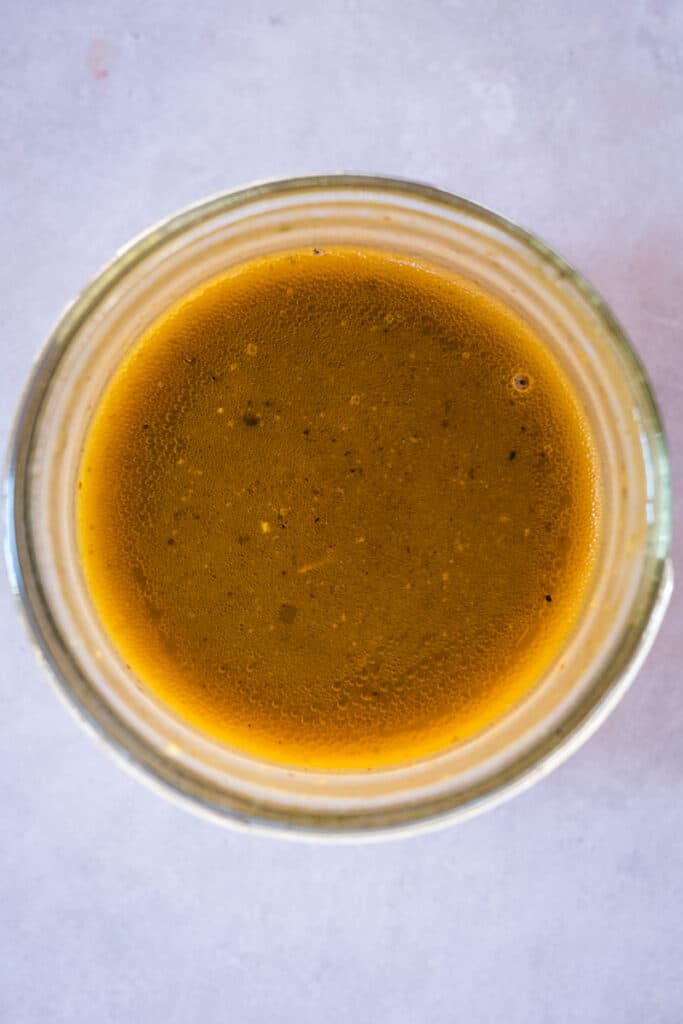 Crispy prosciutto and pistachios
Any salad could use a little bit of crunch and umami flavor. That's why I love crisping up a few slices of Prosciutto di Parma and adding ground pistachios. Not only do they add flavor and texture, but they'll provide some extra protein and healthy fats. Pistachios are also a great source of melatonin.
While I prefer this salad as it is, my husband loves to add some blue cheese crumbles, so feel free to experiment with your favorite toppings.
It's also ok if you want to keep this salad vegan or vegetarian. Replace honey with maple syrup, yacon syrup, or monk fruit syrup; you can skip the prosciutto crisps and add some extra nuts.
How to serve this bistro salad with crispy prosciutto and pistachios
Firstly, please know that the serving size is just an estimation. You can eat this whole salad as your main meal, and that's perfectly fine. Or you can split it in four and serve it as an appetizer or a side dish.
If you want to make this bistro salad a meal prep item, please prepare all the ingredients but keep them separate until you serve. Otherwise, everything will become soggy, and who wants a soggy salad?
Did you know that eating a salad bowl as an appetizer will keep your glucose levels steady, even if you eat a carb-loaded meal, like pasta or rice, after?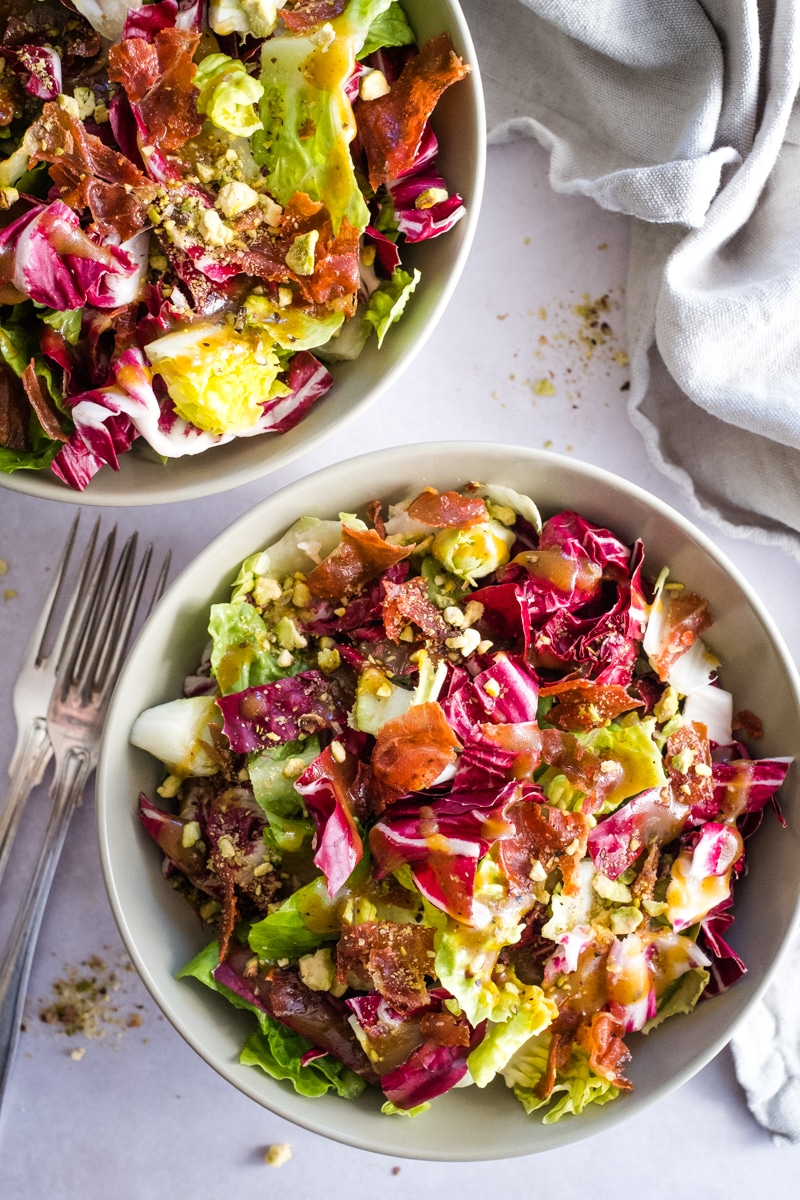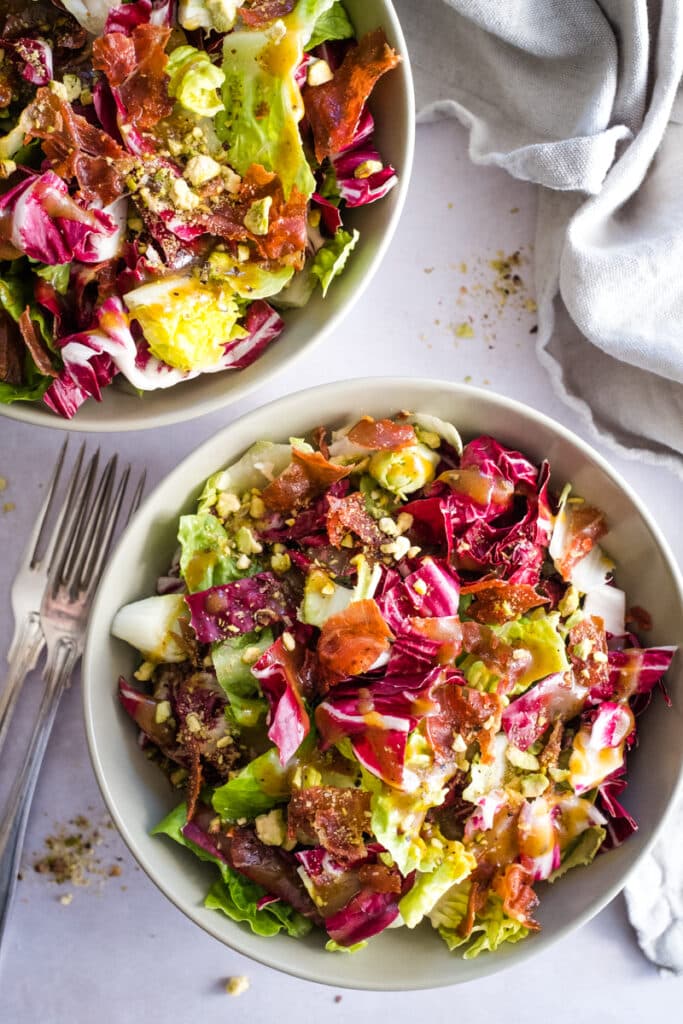 I hope you love this mixed greens salad topped with crispy prosciutto and pistachios as much as we do!
This post contains affiliated links, which means I get a small commission if you choose to purchase something via one of my links, at no extra cost to you.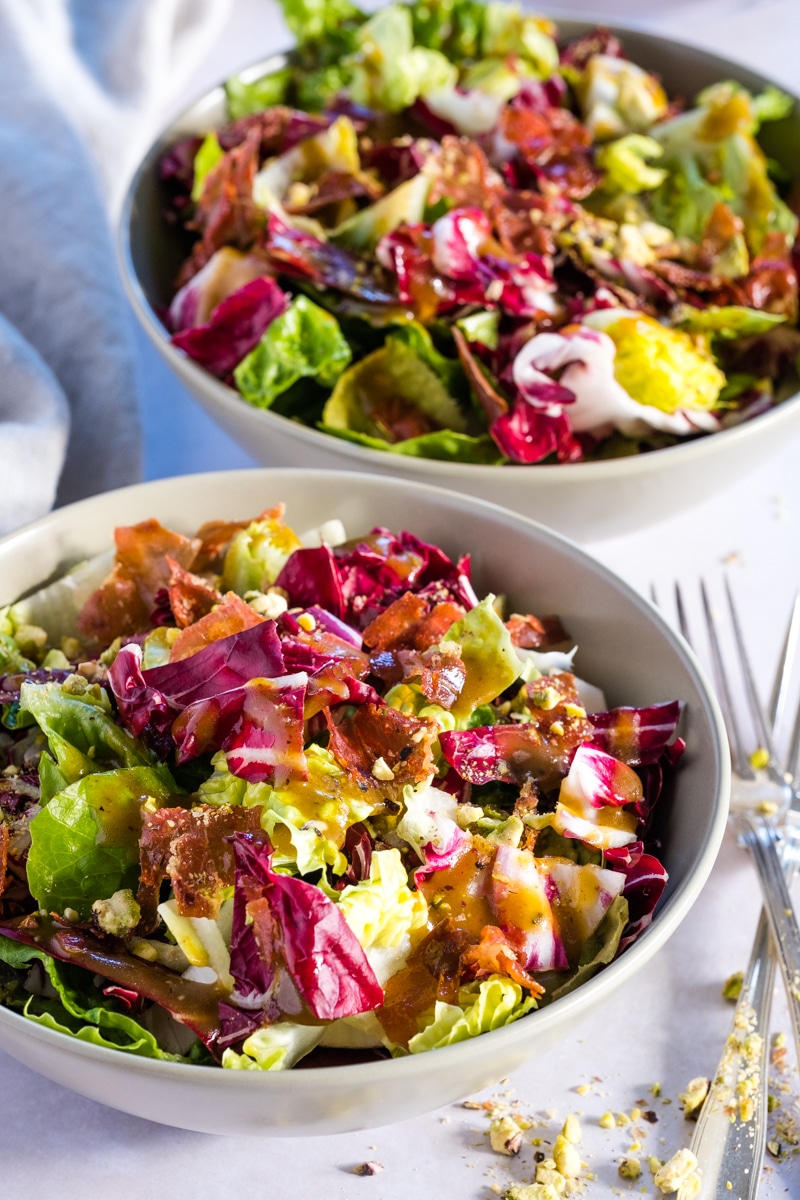 Print Recipe
Bistro Salad with Crispy Prosciutto and Pistachios
This bistro salad with bitter greens, crispy prosciutto, and pistachios, dressed with a creamy vinaigrette, is refreshing, tasty, and packed with prebiotic fiber, polyphenols, and healthy fats. It works as an appetizer, side salad, or even a full meal.
Ingredients
FOR THE SALAD:
1 medium radicchio
1 small romaine lettuce or 2 small romaine hearts
2 Belgium endives
1/2 teaspoon extra virgin olive oil
4 Prosciutto di Parma slices
4 tablespoons ground pistachios
FOR THE VINAIGRETTE:
1 heaping teaspoon Dijon mustard
1/2 teaspoon raw honey
1 tablespoon Modena balsamic vinegar
3 tablespoons extra virgin olive oil
pinch of salt and pepper
Instructions
1

Wash and dry the salad, making sure the leaves are dry before you use them for the salad.

2

Add a small quantity of olive oil to a skillet on medium heat, and cook the prosciutto until crispy (it will crisp up even more when cooling down). Chop when cold.

3

Ground the pistachios in a food processor. If the pistachios are raw and unsalted, add a little bit of salt to the food processor.

4

Mix all the vinaigrette ingredients in a jar or in a small bowl until they are emulsified.

5

Chop the salad leaves and add them to a mixing bowl, combining them well.

6

You can either add the rest of the ingredients to the mixing bowl or add the mixed leaves to smaller serving bowls, drizzle dressing on top and sprinkle with pistachios and crispy prosciutto.