I've been eating hummus for breakfast, lunch and dinner for almost eight years (not really, but you get the idea). So cutting it when I found out nightshades and legumes might be the causes of my inflammation and mysterious weight gain, was probably a shock to my system. 
But honestly, I don't really miss hummus, I miss more the experience of dipping (pita bread) in a creamy sauce. I've tried the only cauliflower hummus before but I was not really convinced, but this time I'm onto something good.
Cauliflower and artichoke hummus – A nutritious, lectin-free spin on a Mediterranean staple
This combination of artichokes, roasted cauliflower, roasted garlic and tahini works really well, and even more with a touch of nutritional yeast. To me roasting the cauliflower with nutritional yeast and garlic, not steaming or boiling it, is essential for extra depth of taste. You may even throw some olives into the mix, but I decided to keep them out for color reasons.
This was part of a bigger Mediterranean-style meal, with a nightshade-free greek salad, pita bread made with cassava flour, and sage mustard crispy chicken wings with green dipping sauce. The next day we had the same cauliflower hummus with homemade almond flax meal crackers.
More hummus recipes
For more hummus recipes try the Lectin-Light Roasted Vegetable Hummus and the Sweet Potato Hummus with Roasted Garlic.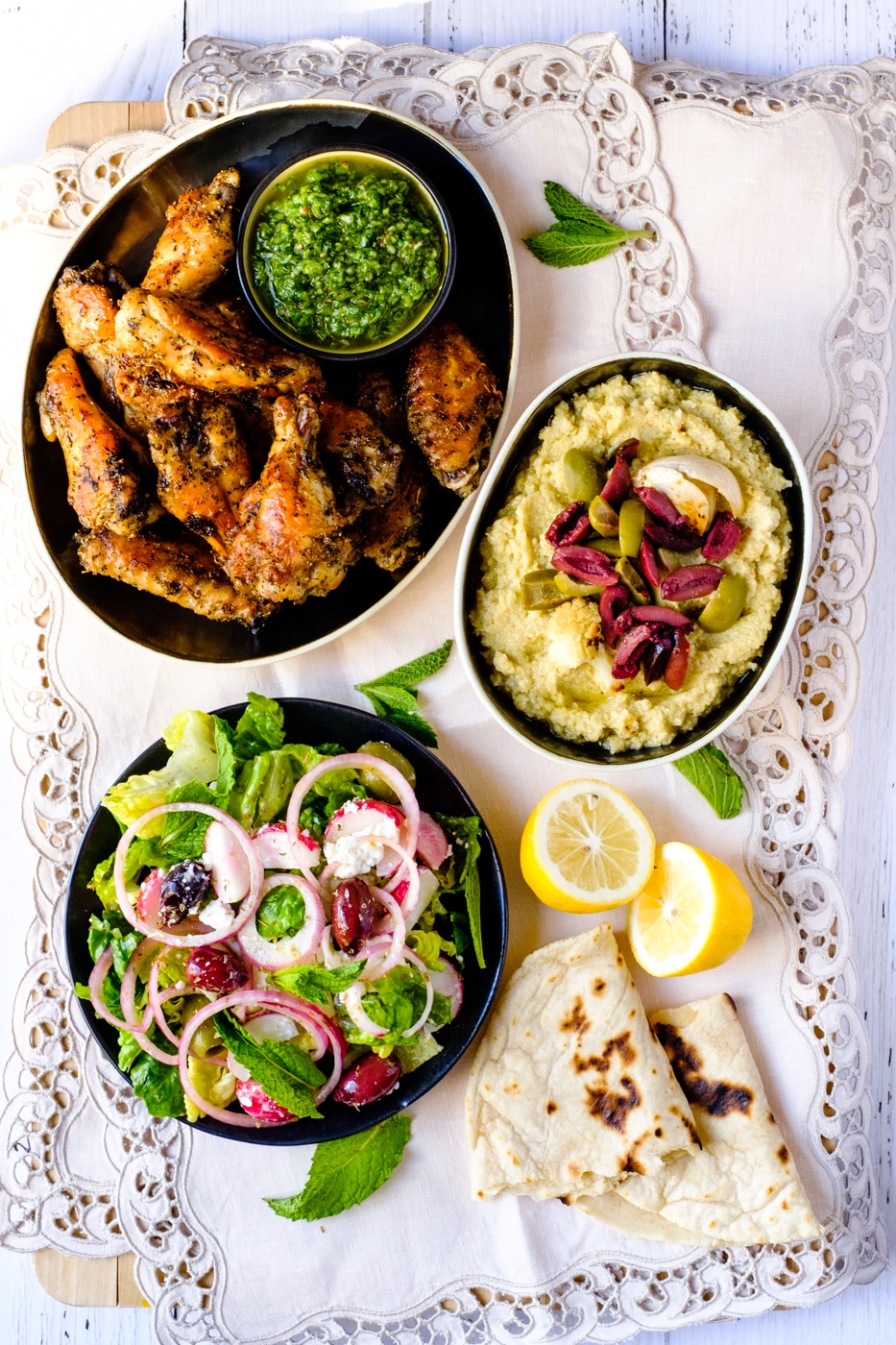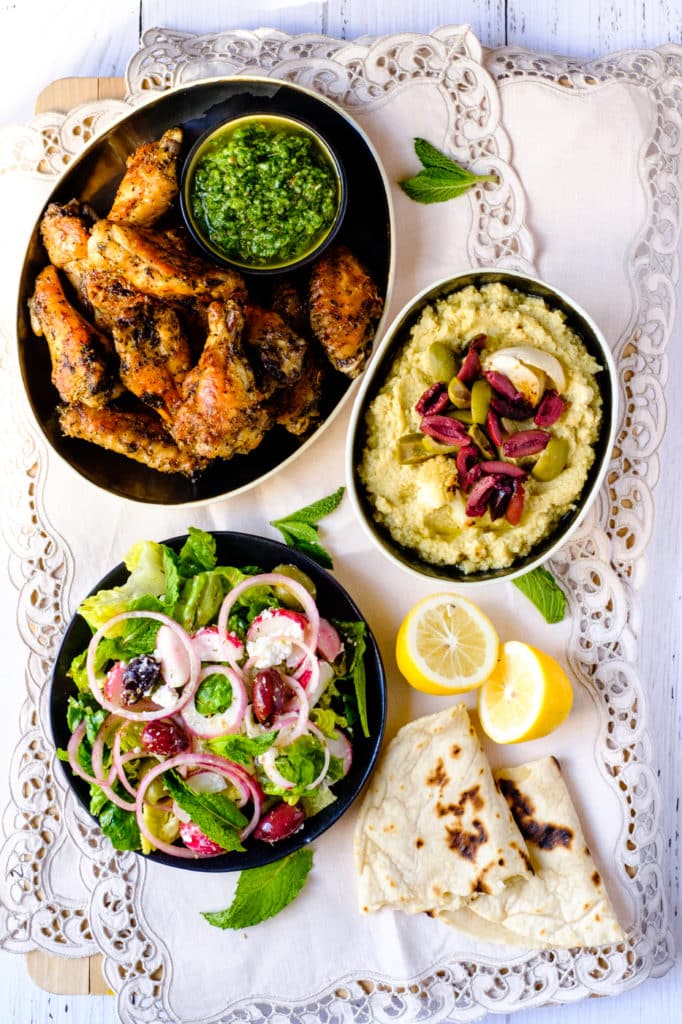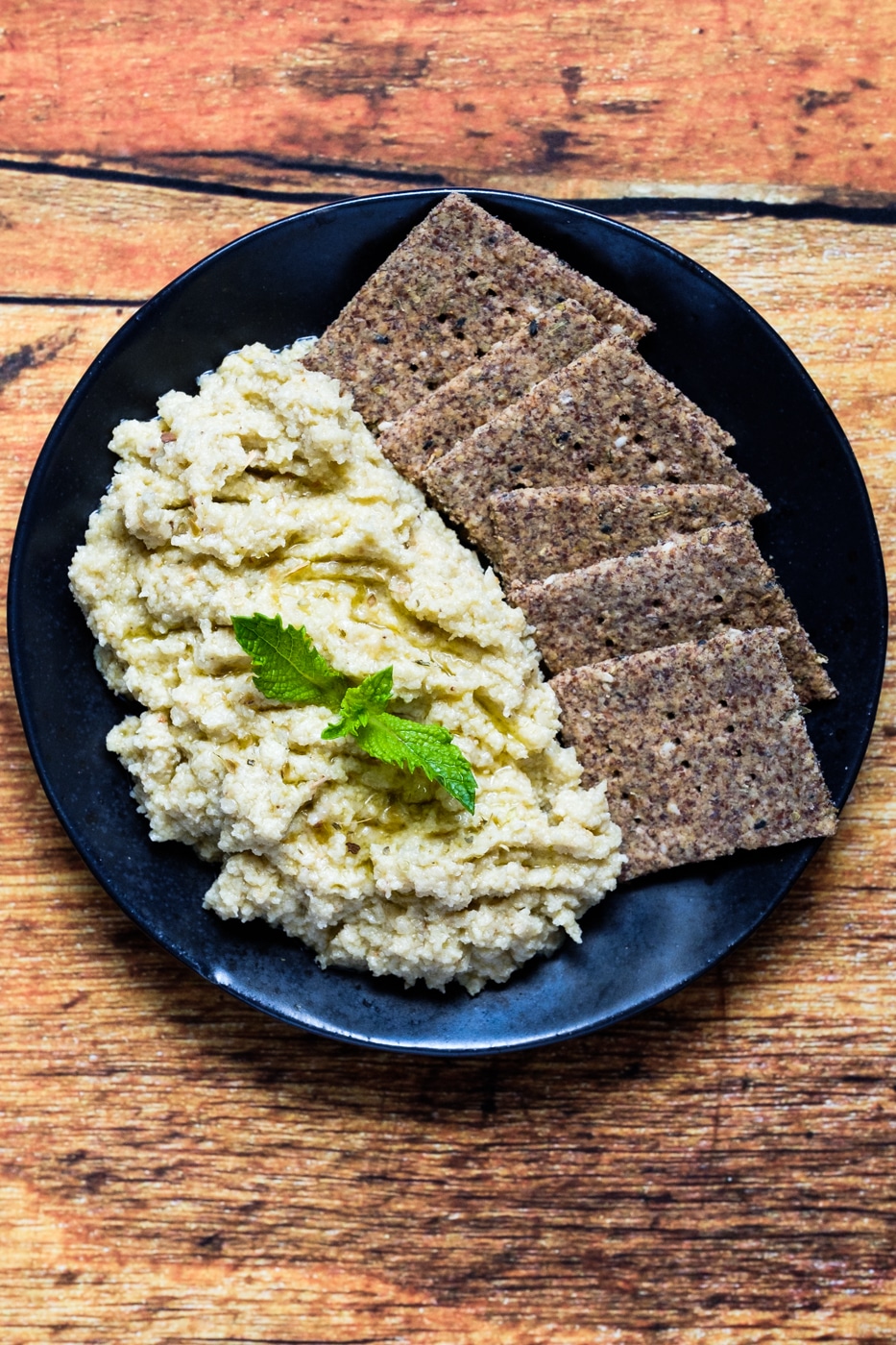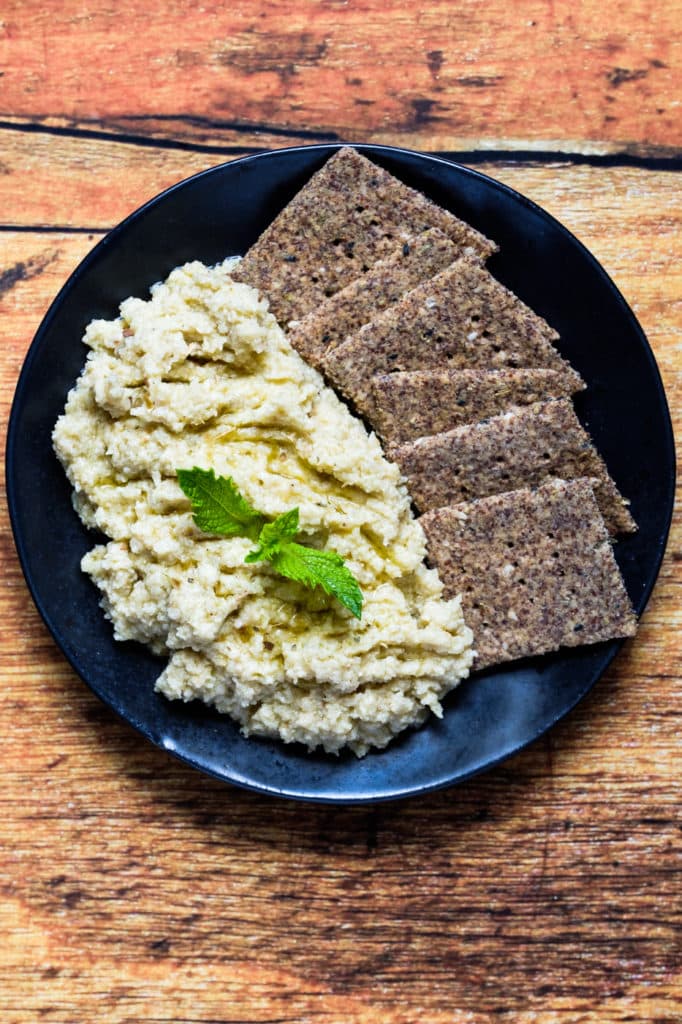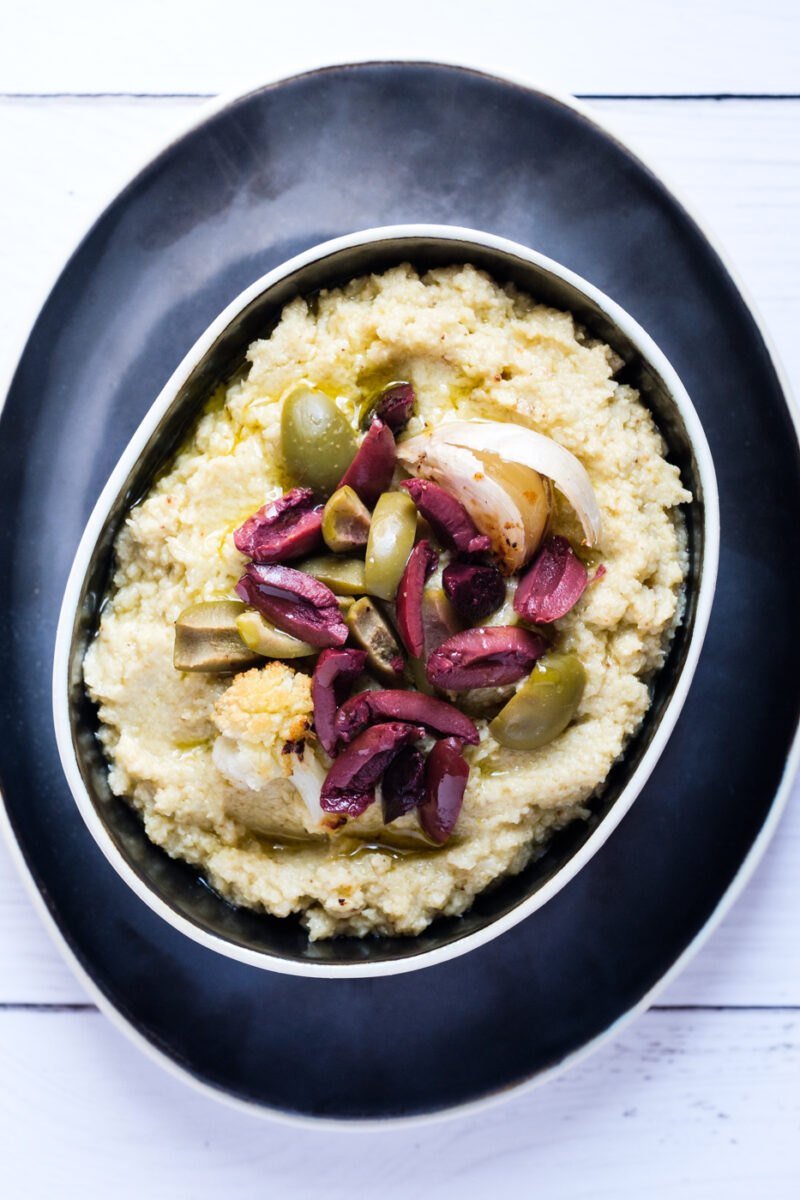 Print Recipe
Cauliflower and Artichoke Hummus with Roasted Garlic
Ingredients
1 big head cauliflower, florets, washed and dried

few garlic cloves, unpeeled

3-4 tbsps nutritional yeast

avocado oil for baking the cauliflower

Salt & pepper (for baking the cauliflower)

one, 9oz jar marinated artichokes, drained and pat dried

1/4 to 1/2 cup extra virgin olive oil

fresh lemon juice, to taste

salt and pepper, to taste

1/4 tsp mustard powder

2 tbsp tahini

3 roasted garlic cloves
Instructions
1
Preheat the oven to 375F.
2
Add the cauliflower florets to a baking sheet, drizzle with avocado oil, add nutritional yeast, salt and pepper and mix and coat well. Add the un-peeled garlic cloves in between the cauliflower.
3
Cook for about 40 minutes or until the cauliflower gets a little bit of color. Take out and let cool.
4
Drain the artichokes and squeeze some of the water out, pat dry with a towel or paper.
5
Peel 3 of the roasted garlic cloves.
6
Add all the cauliflower, peeled garlic cloves and artichokes to a food processor and mix until pureed. Start adding the olive oil and continue to mix until you get a smooth texture. Add lemon juice, mustard powder, tahini, salt and pepper, pulse one more time. Transfer to a serving bowl or a glass storage container.
Notes
One hour total time might seem like a lot, but the 40 minutes the cauliflower and garlic are roasting in the oven you can use to do something else, so it doesn't really take one hour to make this simple dish.