Crab cakes are delicious and so easy to make. The challenge might be just to find good quality crab meat and the right seasoning.
To make lectin-free crab cakes, we need to replace some of the traditional ingredients with healthier and plant paradox approved alternatives.
I used tigernut flour for this version because I love the taste and texture and a great alternative for those who can't have nuts. Serve these lectin-free crab cakes with my homemade remoulade.
It's all in the seasoning
They are easy to make once you manage to find all the ingredients.
When it comes to seasoning, Old Bay is plant paradox compliant, although no one really knows all the ingredients in the mix, which remains a mystery to this day.
But, those who try to make similar homemade mixes, use most of the following: celery salt, paprika, black pepper, cayenne pepper, mustard powder, nutmeg, allspice, cinnamon, cardamom, cloves, ginger powder.
Recipe for homemade remoulade
Another highlight of this meal is the remoulade, which is impossible to find ready-made if you want to stay plant paradox compliant. And I don't know about you, but I love a crab cake (or any fish cake for that matter) with a good sauce.
My husband is Danish and loves remoulade, which is a bit similar to tartar sauce, and both go very well with fish. Get more details and the recipe for my homemade Danish-style remoulade, here.
I love the eat these lectin-free crab cakes on a bed of mixed salad leaves, generously topped with lectin-free remoulade. You can sprinkle some toasted almonds on top for some extra crunch.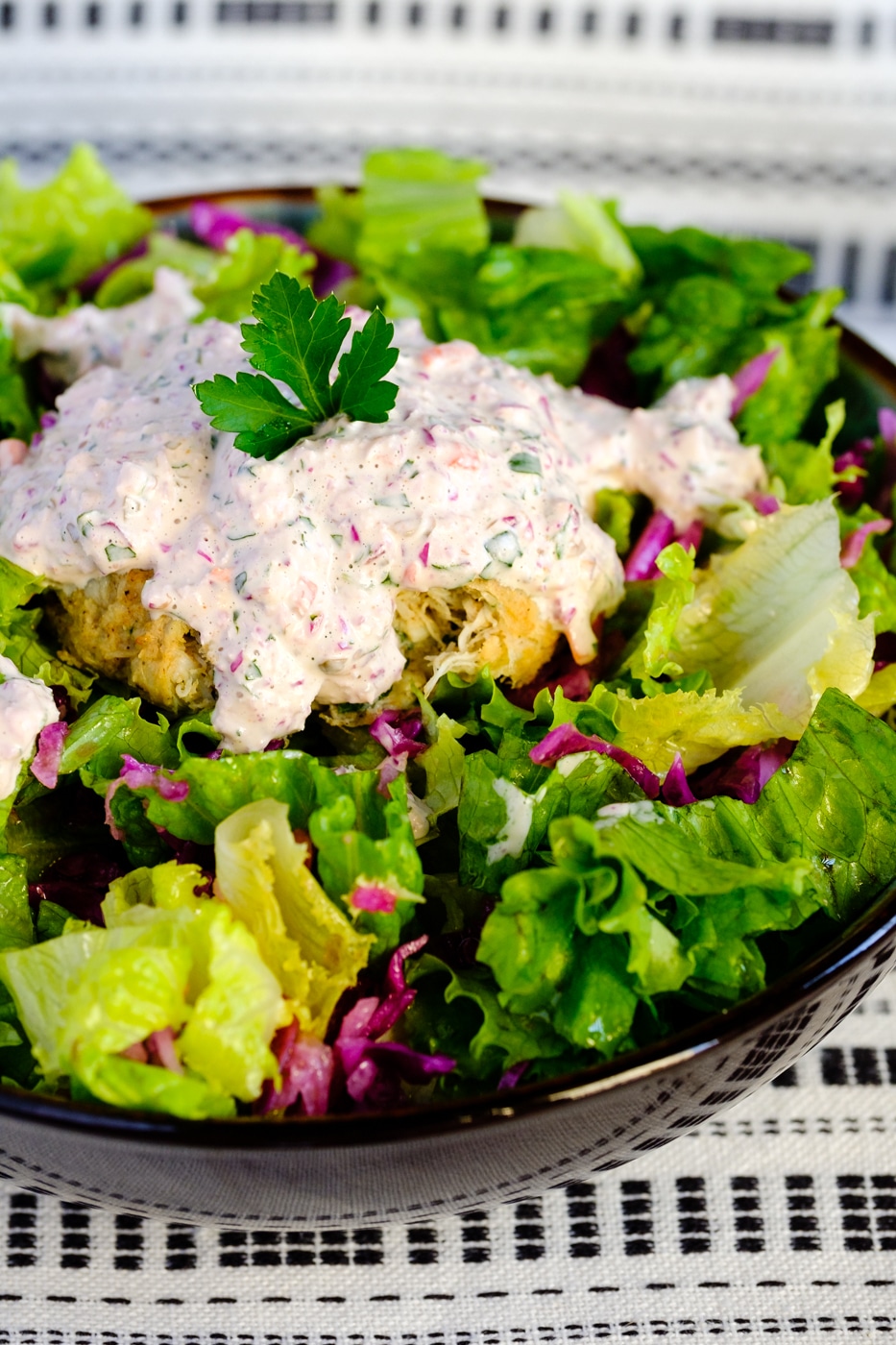 *This post contains affiliated links, which means I get a small commission if you choose to purchase something via one of my links, at no extra cost to you.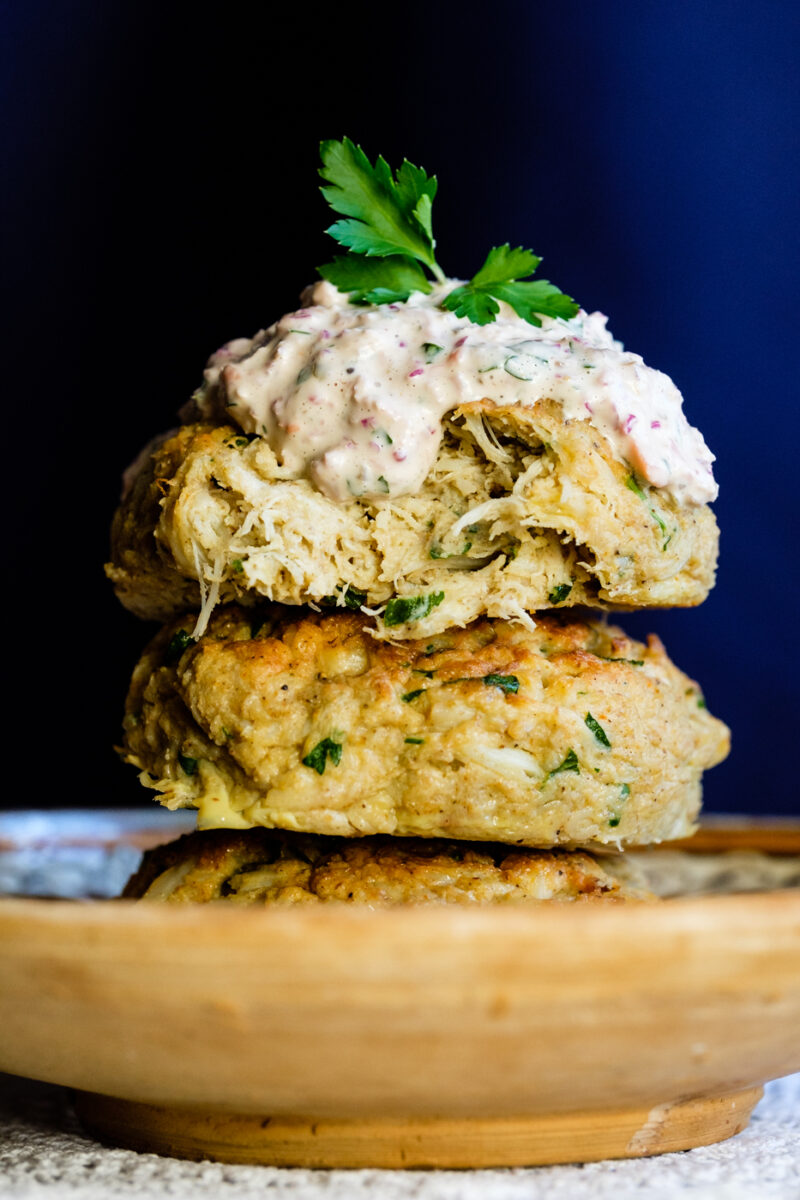 Print Recipe
Crab Cakes with Tigernut Flour and Homemade Remoulade
These lectin-free crab cakes are so easy to make and such a treat with homemade remoulade. Perfect for an easy dinner or for lunch boxes.
Ingredients
12 oz crab lump

2 eggs

1 tbsp Dijon mustard

2 tbsp mayonnaise (I used Primal Kitchen avocado mayonnaise)

1 handful fresh parsley, finely chopped

5 tbsp Tigernut flour

1 teaspoon Old Bay seasoning (or you can use a mix of all spice, graham masala, paprika, nutmeg or even gumbo seasoning)

salt and pepper
Instructions
1
Preheat the oven on Broil at 450F.
2
Grease a baking sheet with avocado oil, or line with parchement paper.
3
Combine all the ingredients in a bowl.
4
Make patties and arrange them in the pan (I made 7 patties).
5
Broil them for about 20 - 25 minutes, until they get a golden brown on top. You have to check often in the last 5 minutes because the broiler can go pretty fast and it can burn them.
6
Eat warm or store them in am air tight glass container for the next day.