I've known my (Danish) husband for more than seven years and I still can't pronounce 'Remoulade' the Danish way. I don't even think I know the English way, so I go with the French pronunciation.
Also, I am confused with the distinction between Tartar Sauce and Remoulade, and none two recipes of either these two are the same.
But isn't that the beauty of cooking? We all add our bits and pieces and in the end, what we cook and eat tells a little story about our lives. This is my Danish-style remoulade, made lectin-free.
Remoulade and Tartar, are they the same thing?
Call it what you want. This is the perfect sauce to add to your fish and seafood dishes, but it goes with everything. My guess is that it is pretty much the same thing. Variations of both will depend on where you are and who is cooking.
I tended to believe that Tartar is the American version of Remoulade, until I went to a New Orleans-style restaurant and they serve you both. I can never figure out which is which, go figure. Since pickled cucumbers are the star ingredient in both versions (and my husband made it clear I am aware of this), I had to experiment a few times with some ingredients to reach that sourness the pickles give without using them.
One of the ingredients that gave this sauce a distinctive taste is Fermented Orange Ginger Carrots made by Farmhouse Culture. If you don't find any fermented carrots, replace them with fresh carrots and add a little pickled ginger. You can make it with homemade mayonnaise or use the Avocado Mayonnaise from Primal Kitchen, which is compliant.
How to serve Danish style remoulade
The Danish-style remoulade goes very well with my crab cakes. A few serving suggestions are below.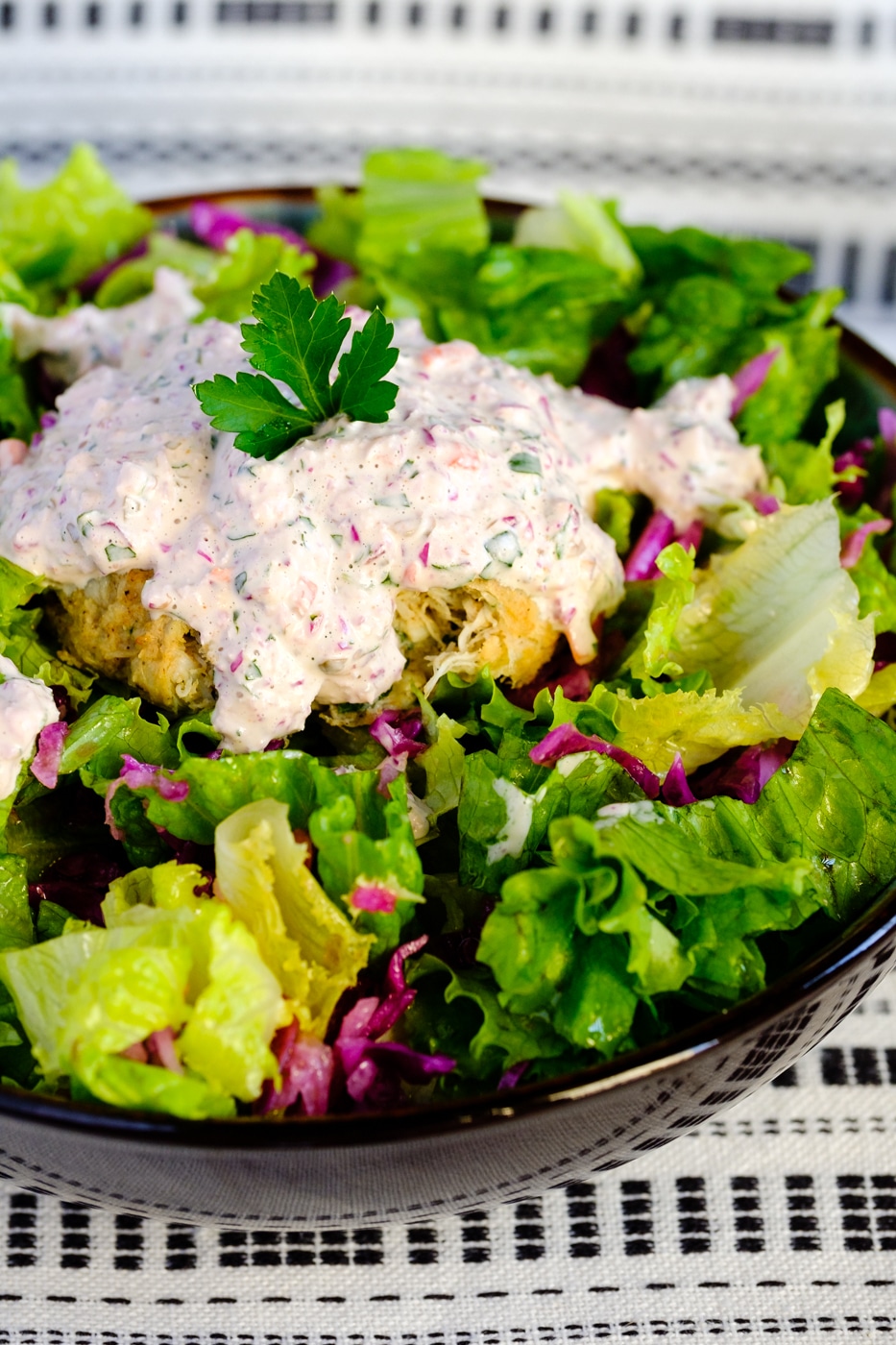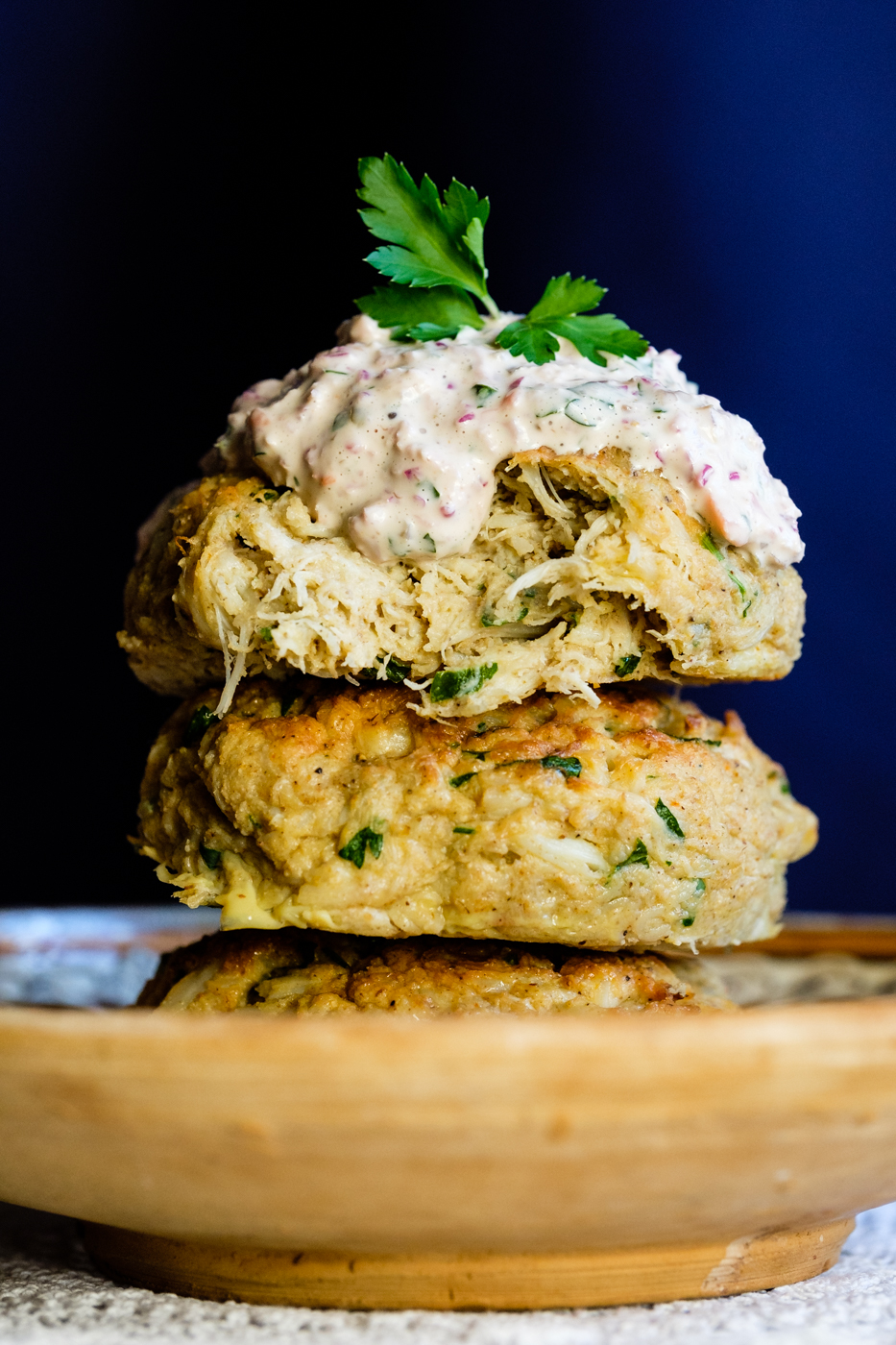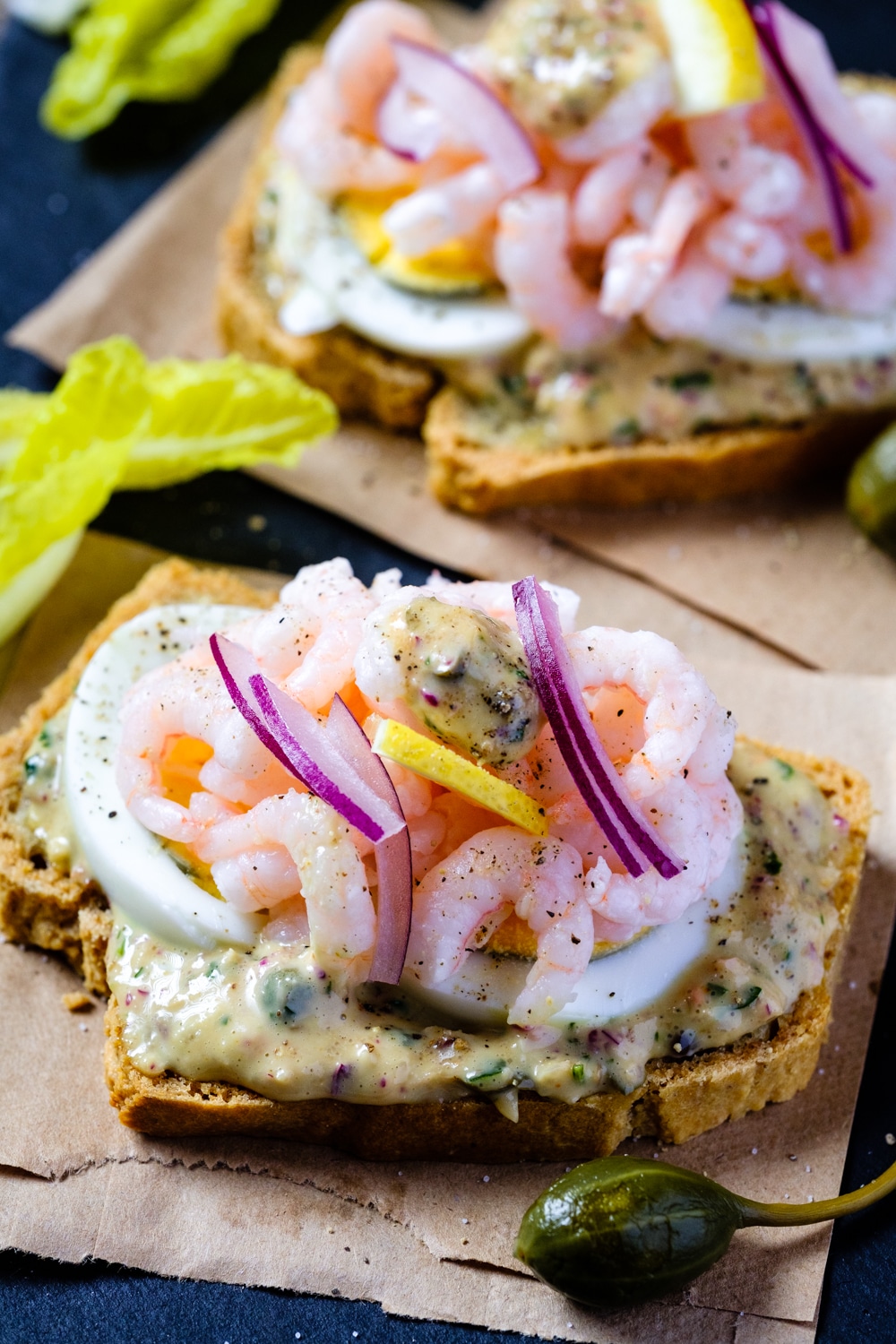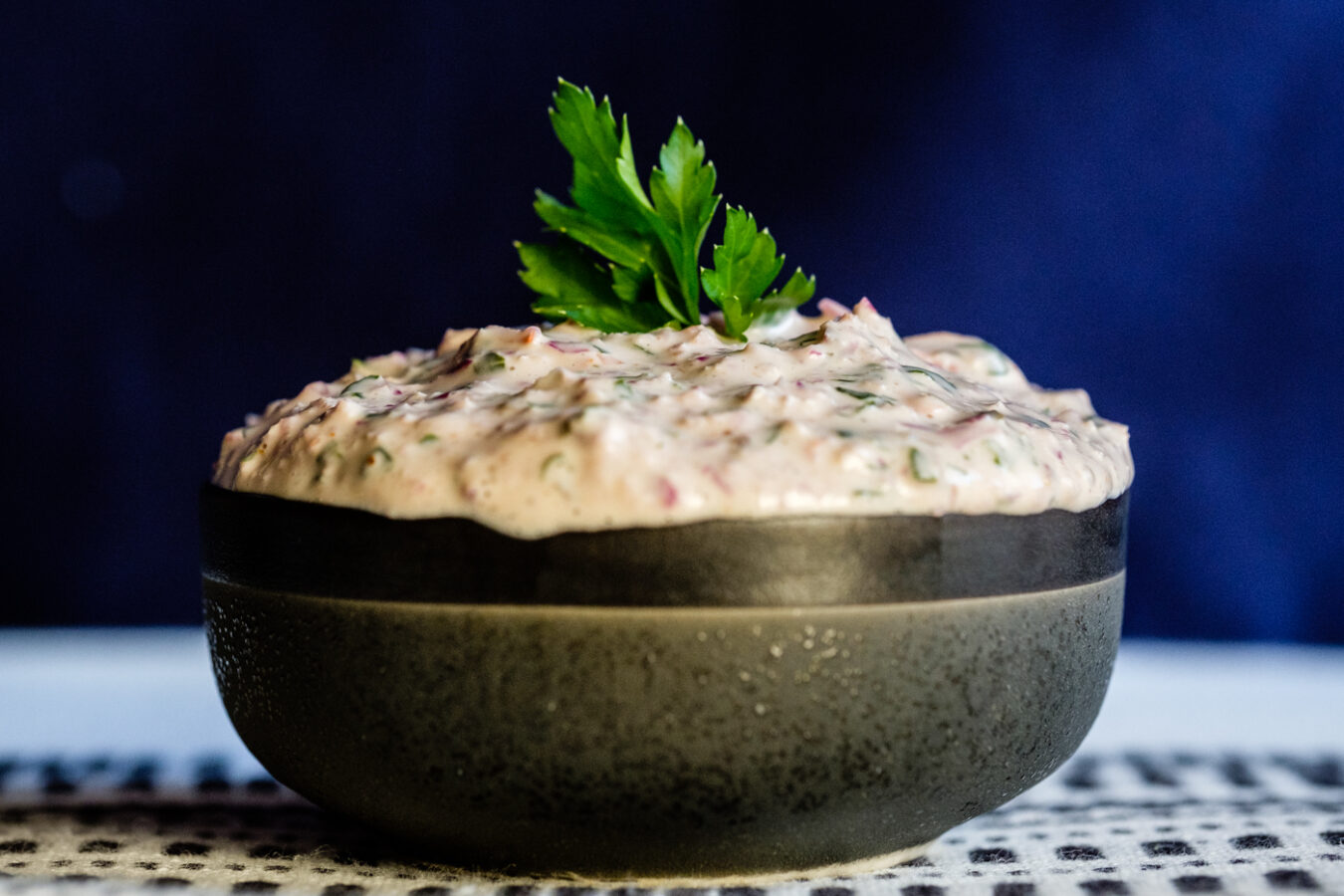 Print Recipe
Danish Style Remoulade, Lectin Free
Ingredients
9oz Primal Kitchen Avocado Mayonnaise (or homemade mayo)

3 tbsp fermented carrots (Farmhouse Culture)

1 tbsp extra virgin olive oil

1/4 tbsp red onion (which has been soaked in iced water for 10 mins)

2 tbsp capers, rinsed and dried

1/2 cup sliced red cabbage

1/4 cup parsnip

1/2 cup chopped parsley

1 tsp lemon juice

1 tsp Dijon mustard

1 tsp yellow curry powder

1/2 tsp dry mustard

salt, pepper to taste

2 tbsp sheep / goat yogurt (optional)
Instructions
1
Put the capers, onion (roughly chopped), parsnip (roughly chopped), red cabbage (roughly chopped) and parsley in a food processor and pulse until all minced.
2
Add the vegetable mix to the mayonnaise, add the rest of the ingredients (make sure vegetables and the fermented carrots are not wet and soggy when added to the mayo).
3
Taste for salt and pepper, lemon, add more if needed.
Notes
Yogurt is optional in this recipe because I wanted to have a basic recipe for when we are trying to limit animal protein and diary, but if added will add more texture to the sauce. I used it both ways and it was delicious either way.