Do you feel bloated, your favorite jeans are too tight, you crave all the chips and sweets, you have zero energy, and you can't focus? All these symptoms are related and are more common than you think, especially in middle-aged women. This 3-day cleanse to lose belly fat and regain energy has helped me tremendously in the past six years, and I hope it will inspire you to take the next step in cleaning your lifestyle and reducing these symptoms.
This is a clean eating meal plan with nutritious and delicious food that will help you lose that stubborn belly fat and feel better. There are no gimmicks or products you should buy, and you don't need access to any fancy equipment.
Better goals than weight loss
Weight loss alone, just to fit current beauty standards, or look good for an event, should not be anyone's end goal. This has never worked long-term and can have devastating consequences on your health. That's probably why over 90% of people who go on a quick weight loss diet regain not only that weight but actually more weight.
In this article, I will guide you on implementing some simple healthy habits that will help you kick-start your weight loss journey and how to build a lifestyle to sustain these actions long-term.
Instead of aiming for short-term weight loss, aim for:
Optimal weight loss and longevity
Strength and fitness
Having energy and focus for doing what you love and being of service
Resilience
Self-love
Why is waist circumference important?
There are many studies indicating that abdominal fat is a strong marker of disease risk. Usually, an increase in waist circumference comes with other symptoms that indicate hormonal and gut imbalances, and inflammation:
overall weight gain, water retention, bloating, and puffiness
digestive problems (acid reflux, nausea, constipation)
feeling tired and low in energy, lack of enthusiasm for life
PMS symptoms and painful periods or irregular cycles
swollen and painful joints
insomnia, sleep disturbances
anxiety, depression, fear, mood swings
brain fog, lack of concentration, and motivation
Realistic expectations
This 3-day cleanse to lose belly fat is a great jumpstart to weight loss, and feeling better. It has done wonders for me and many others I know. However, this is not a miracle weight loss program or a miracle cure. If you go back to eating pizza, pasta, candy, and other unhealthy habits after these three days, you will regain the weight back.
We all have the life force energy to bring our bodies back into balance, given the chance. But habits need to be changed. This 3-day cleanse to lose belly fat is that chance. You will get a taste of how powerful implementing healthy eating habits can be. And maybe, like myself, you can't look back anymore.
This cleanse is a great start to your personal health journey.
My story
I started my health journey in August 2017. I was 38 and had all the symptoms above. Two weeks after I started, I had the first period of my life without pain. I lost quite a lot of weight quickly, which was mainly due to inflammation and water retention. I just looked different without all the puffiness. I started to feel more flexible (I was practicing daily yoga, so I noticed changes immediately; I could do poses I never thought were possible for my body).
This was an epiphany! Can food be so powerful? I was also angry that no one ever told me that, but I channeled that anger into sharing my story and teaching people to cook and eat delicious and healthy food. I became an Integrative Nutrition Health Coach. I started this website and published two cookbooks.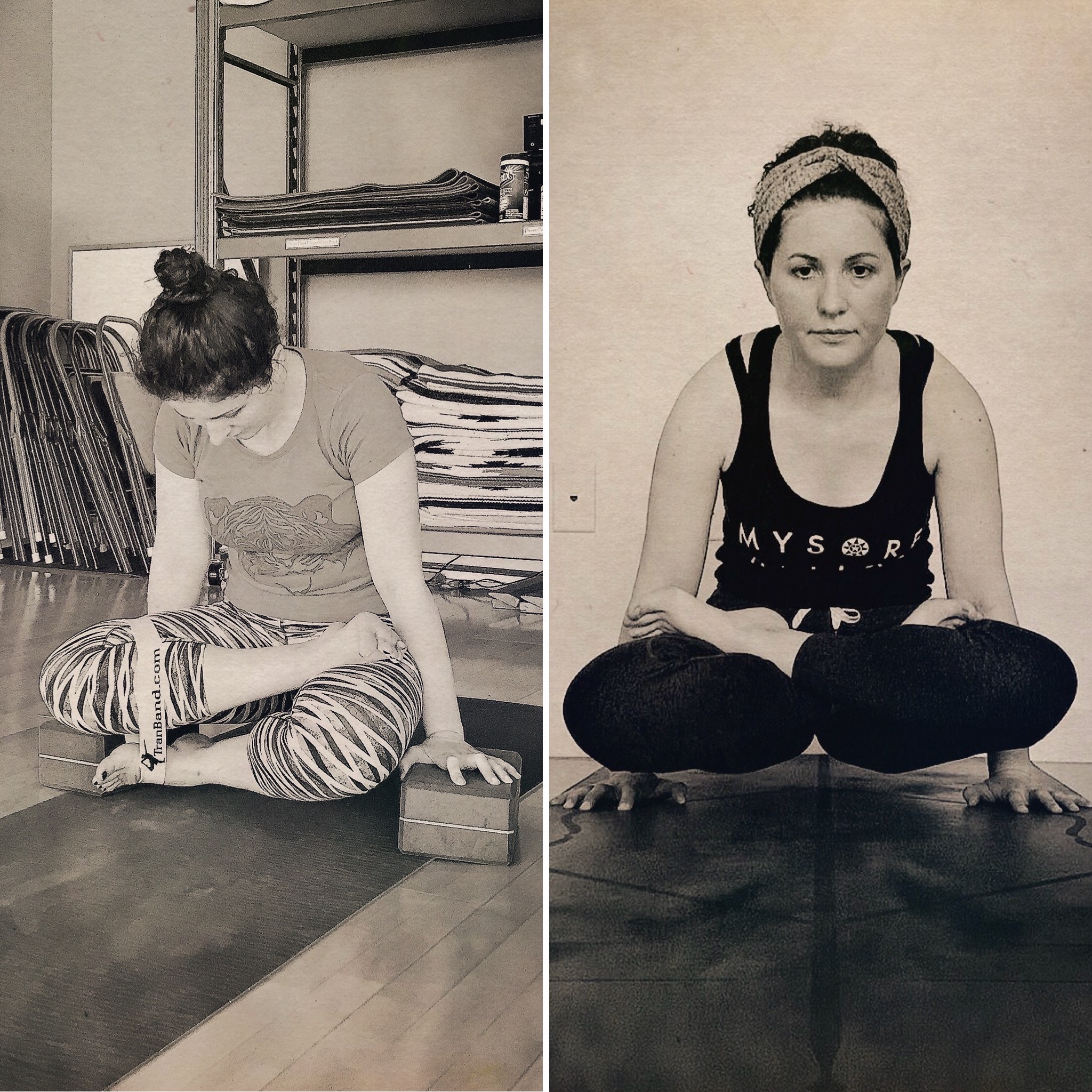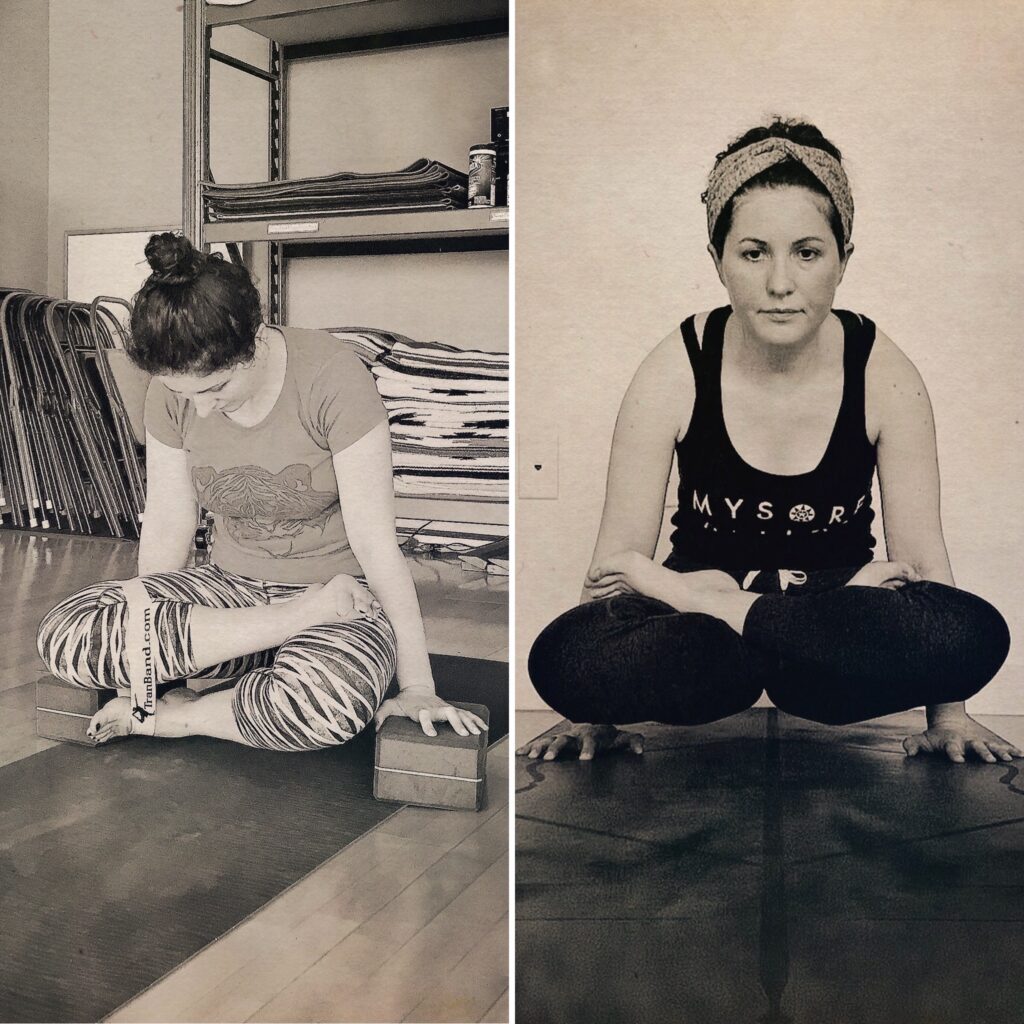 Bioindividuality
Each individual is unique. If this lifestyle and diet plan doesn't resonate with you, that's fine. Just don't stop searching for answers. If it resonates with you, how it did with me when I started, try it and see what happens. You can tweak and adapt it to suit your lifestyle.
If you suffer from any serious health conditions, have a history of eating disorders, and are under medication or treatment, please check with your healthcare provider if this is ok for you.
Mindset
Start this personal project with a positive mindset. Approach it with curiosity, from a place of abundance and gratitude. Focus on what you can eat, not on what you can't. Slow down. Chew slowly. Enjoy every bite of food, sip of water, ray of sunshine. Breathe consciously. Be grateful that you can choose what to eat.
Choose the right time for you
The first day is usually challenging. I feel low in energy, sluggish, can't focus, and might get a headache. So I advise you not to do this cleanse when you have something important to work on. For those who are going to an office, it is better to start this cleanse on Friday or Saturday. My second day is usually awesome, I have a lot of energy and feel super focused. On the third day, I usually feel good.
It will be different for everyone. Your reaction to this cleanse will depend on your diet when you start. For me is getting easier because I've been eating clean food and doing this cleanse for many years.
In the beginning, I had sugar withdrawal symptoms when my blood sugar dropped during the night, and I had to wake up and have a few nuts, one dry fig, and a glass of water. I never experienced that again in the past six years.
What's ON the menu for the 3-day cleanse to lose belly fat?
Animal protein – 4 oz/meal (about the size of your palm without fingers), split between lunch and dinner, of pasture-raised chicken, wild-caught salmon, or wild-caught seafood you like (shrimps, mussels, scallops, or other low-mercury fish). If you are vegan or vegetarian, replace animal protein with various mushrooms.
Leafy greens – All kinds of lettuces, arugula, endives, radicchio, spinach, Swiss chard, dandelion greens, collard greens, mustard greens, kale, watercress, mache.
Non-starchy vegetables – Asparagus, fennel, celery, onions, leeks, cauliflower, broccoli, cabbage (all types), bok choy, Brussel sprouts, artichokes, mushrooms, sea vegetables like nori.
Fruits – Only avocado, lime, lemon, olives.
Fresh herbs – Rosemary, thyme, oregano, basil, mint, parsley, cilantro, chives, dill, marjoram.
Spices – You can use any spices you like, except chili flakes, but during the 3 days, I prefer to keep my meals simple. The spices have to be clean, no added fillers or natural flavors. Also, fresh ginger, turmeric, and garlic are ok.
Healthy fats and seasonings – Extra virgin olive oil, organic sesame oil (raw), avocado oil, MCT oil, perilla oil, unfiltered apple cider vinegar (with mother), lemon or lime juice.
Nuts – Eat 1/4 cup per day if you get hungry: macadamia, walnuts, pistachios, pecan, almonds without peel (blanched), baruka, hazelnuts.
Drinks – mineral or spring water, black coffee, herbal teas, green tea. If you have filtered water, add some quality salt to it, trace minerals, or electrolytes.
How much can I eat?
This cleanse is not meant to starve you. The idea is to get the maximum amount of nutrients with the minimum amount of calories. Limit animal protein, limit nuts, and have just one avocado daily, but don't worry about the rest. Eat until you feel comfortable and satisfied.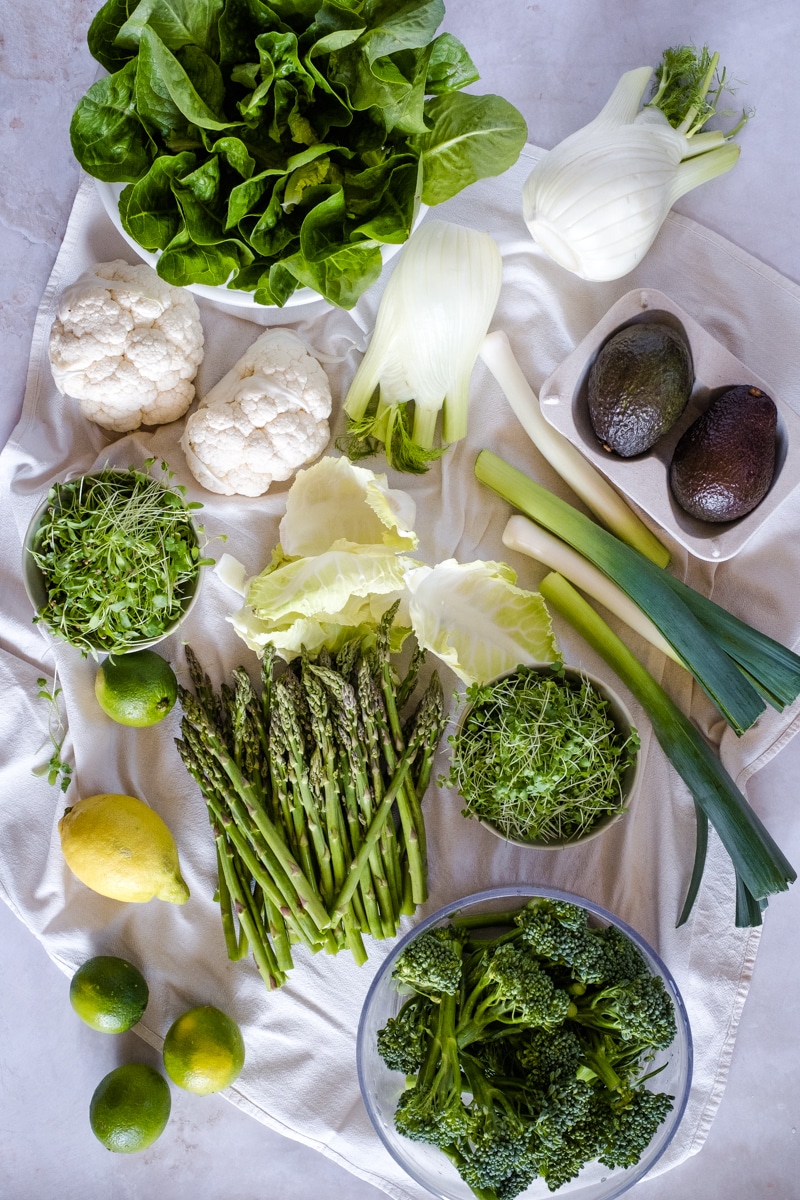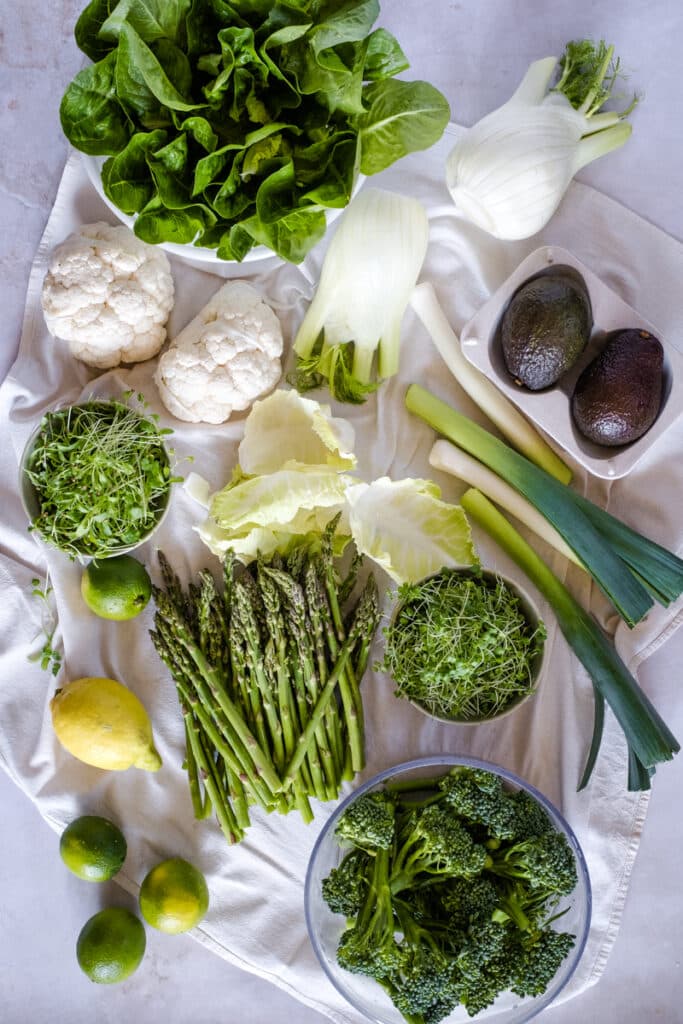 Special mentions
These are great additions to the cleanse. Broccoli microgreens are an ingredient in the green smoothie. If you can't find microgreens, you can use sprouts, and if you can't find either, get some brassica tea.
Dandelion tea will help your digestion and the detoxification process. You can drink 30 minutes before lunch and dinner.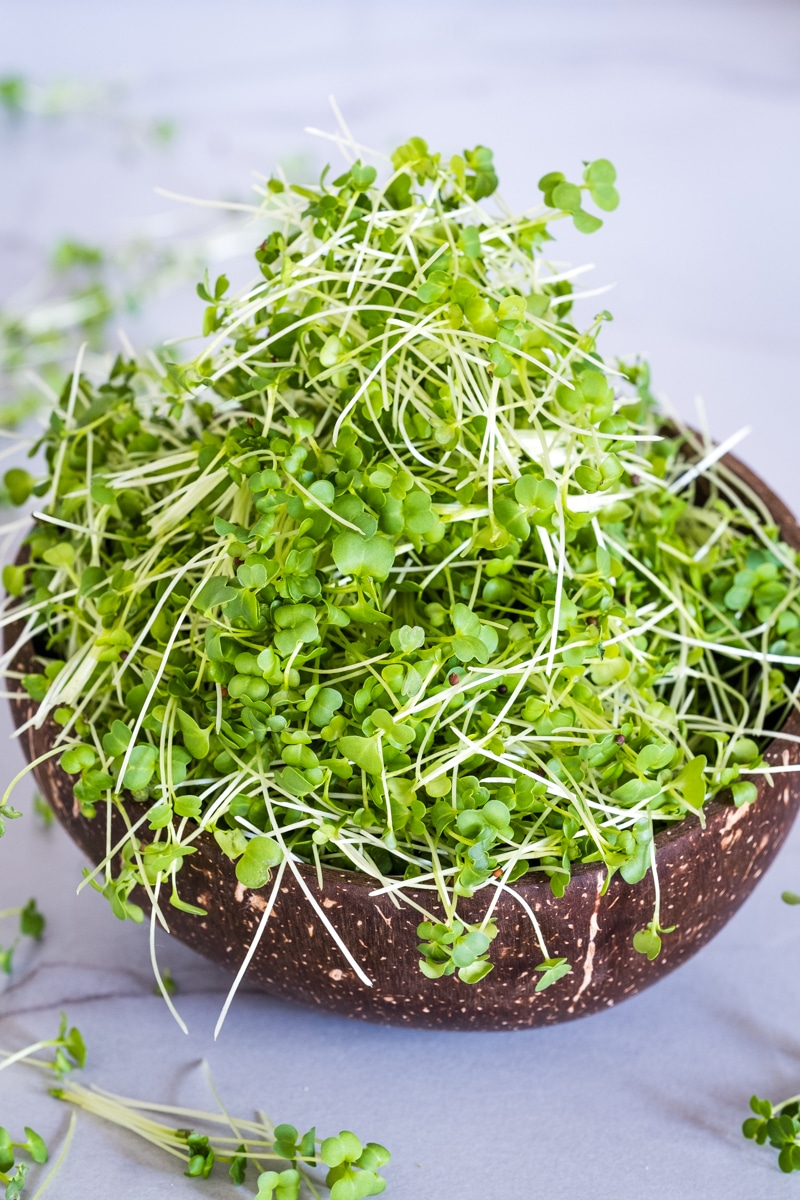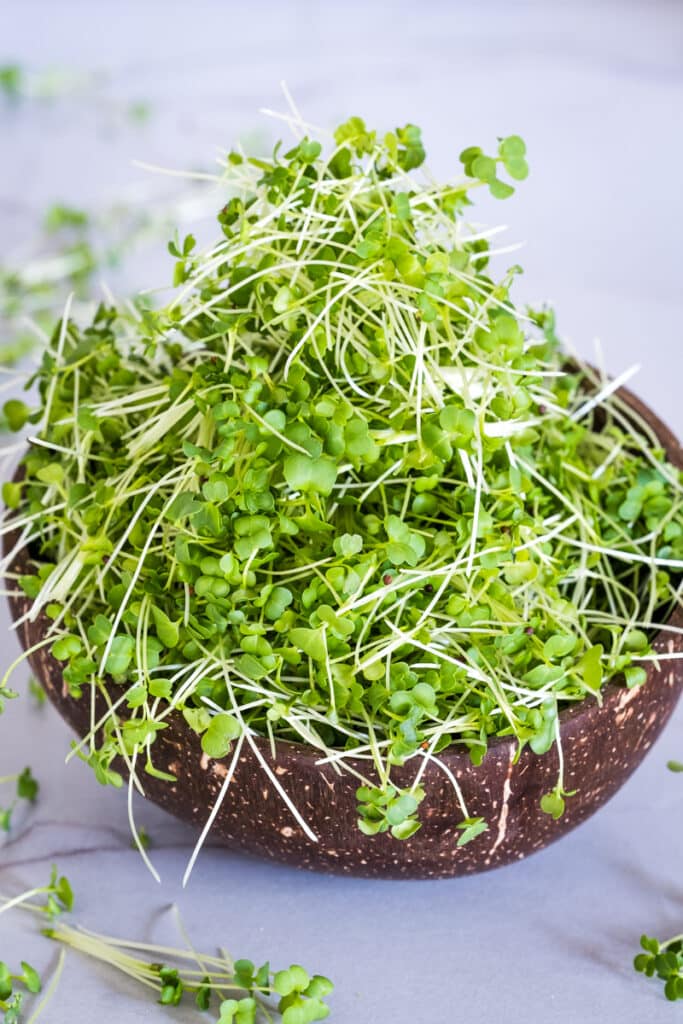 What's OFF the menu during the 3-day cleanse
Dairy and eggs
Animal protein other than what's mentioned above
All grains and pseudo-grains
All processed foods
All forms of sugar
All fruits except for those mentioned above
All nightshade vegetables
All beans and legumes
All starchy vegetables
Seeds (except for those that are considered spices: fennel, caraway, mustard, black cumin etc)
The Green Smoothie
This is where you will find the recipe for the green smoothie you will have for breakfast during the three days.
Try to find broccoli microgreens in your area. Chances are someone is growing them. If you can't find them, the next best thing is broccoli sprouts. If that's also out of reach, eat more broccoli during these three days, some of it it should be raw (if you can tolerate it).
If you can't find broccoli microgreens or sprouts, get some brassica tea, a gourmet Sencha green and black tea containing 15 mgs of TrueBroc® branded glucoraphanin per tea bag. Glucoraphanin is a powerful, long-lasting antioxidant from broccoli that supports the body's natural detoxification system.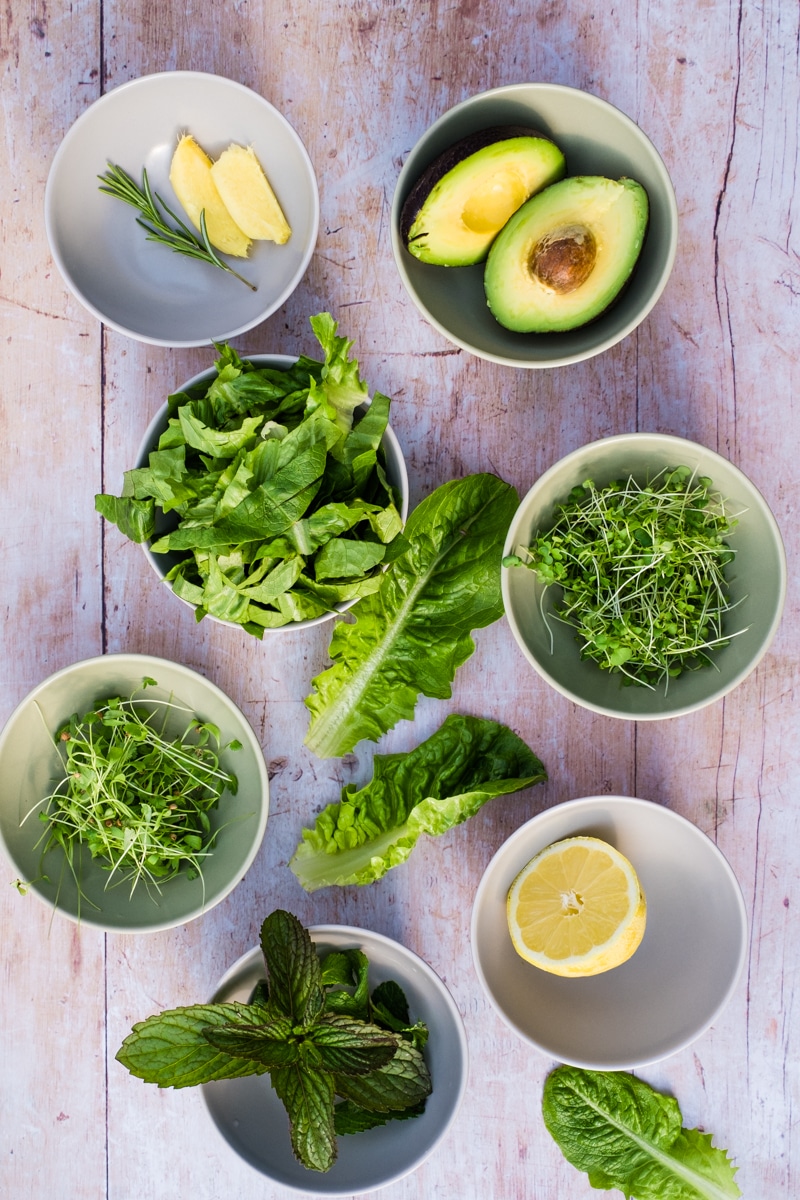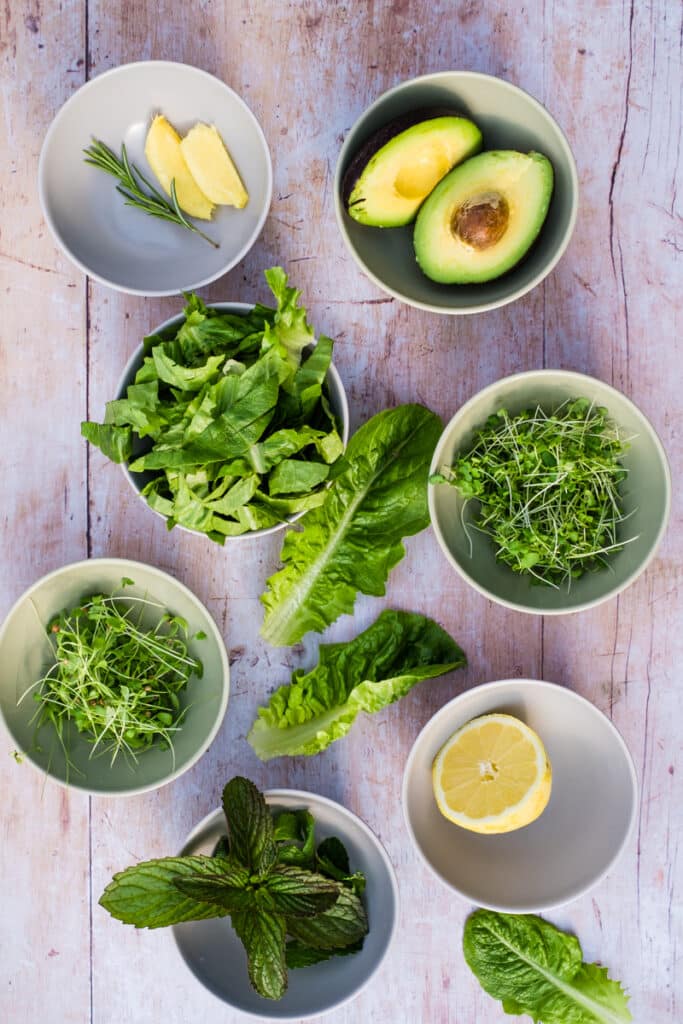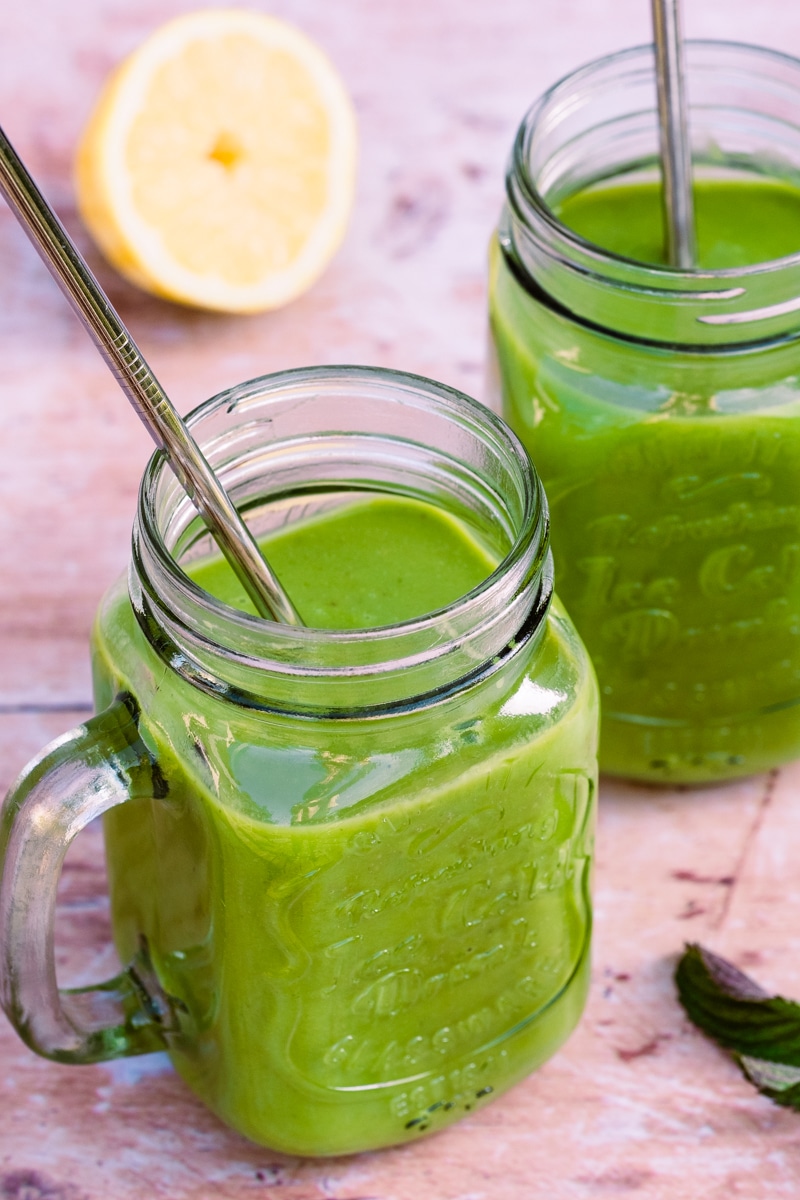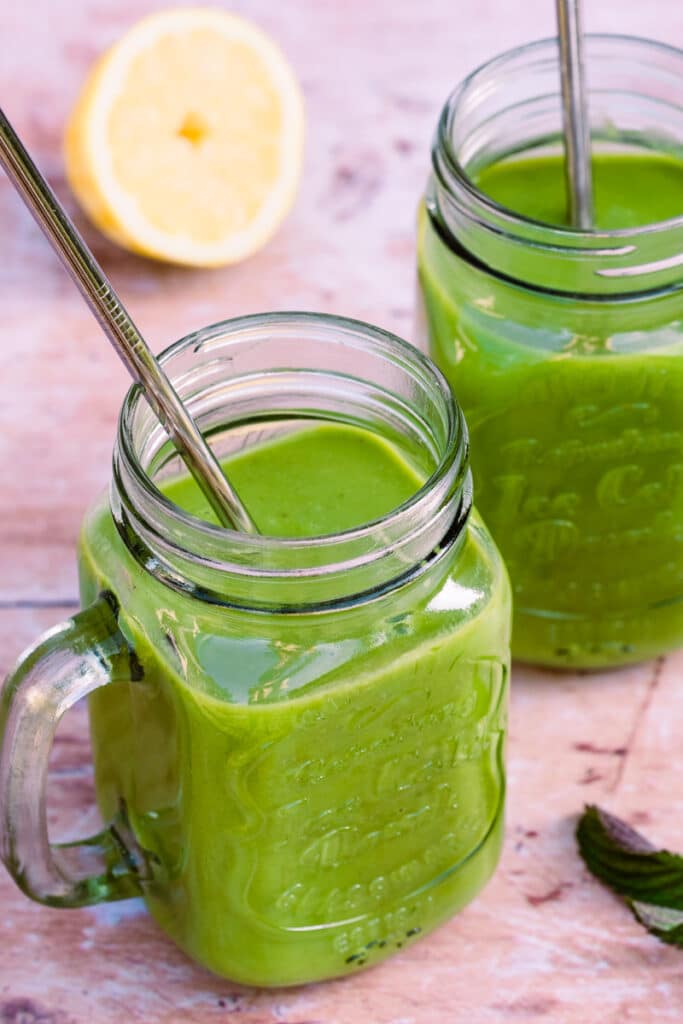 Meal prep – keep it simple
One day before the cleanse, prepare all the veggies. Wash, dry, and pack them. I also soak some organic Marcona almonds. This will make your life much easier and the cleanse more enjoyable. You won't have a lot of energy to cook complicated meals during these three days, so keep it simple.
You can follow exactly my meal plan, or you can improvise. Whenever I do the cleanse, I never stick to the initial plan, and I improvise half of the meals. It's easy when you have all the ingredients available and ready to use.
On the morning of day one, I prepare a bigger quantity of chicken that will last me for three days. You can choose any parts of the chicken you want. Then I shred or chop the chicken, keep in the refrigerator what I'll eat that day and one meal the next day, and freeze the rest.
You can also prepare the chicken the day before you start if that fits your schedule better.
How to prepare the chicken. There are many ways you can prepare chicken, and I recommend choosing the one that you are more comfortable with and depending on what parts of chicken you have. You can make a whole chicken in an Instant Pot, or roast a whole chicken, or you can choose some chicken breasts. I had two chicken legs that were quite big—roasted them in the oven with lots of fresh herbs, extra virgin olive oil, lemon, salt, and pepper. In the last 30 minutes, I added sliced fennel in the same pan and a separate one with cauliflower. I chopped the chicken, including the skin (which was crispy). I kept some of it in the refrigerator for the next two meals and froze the rest.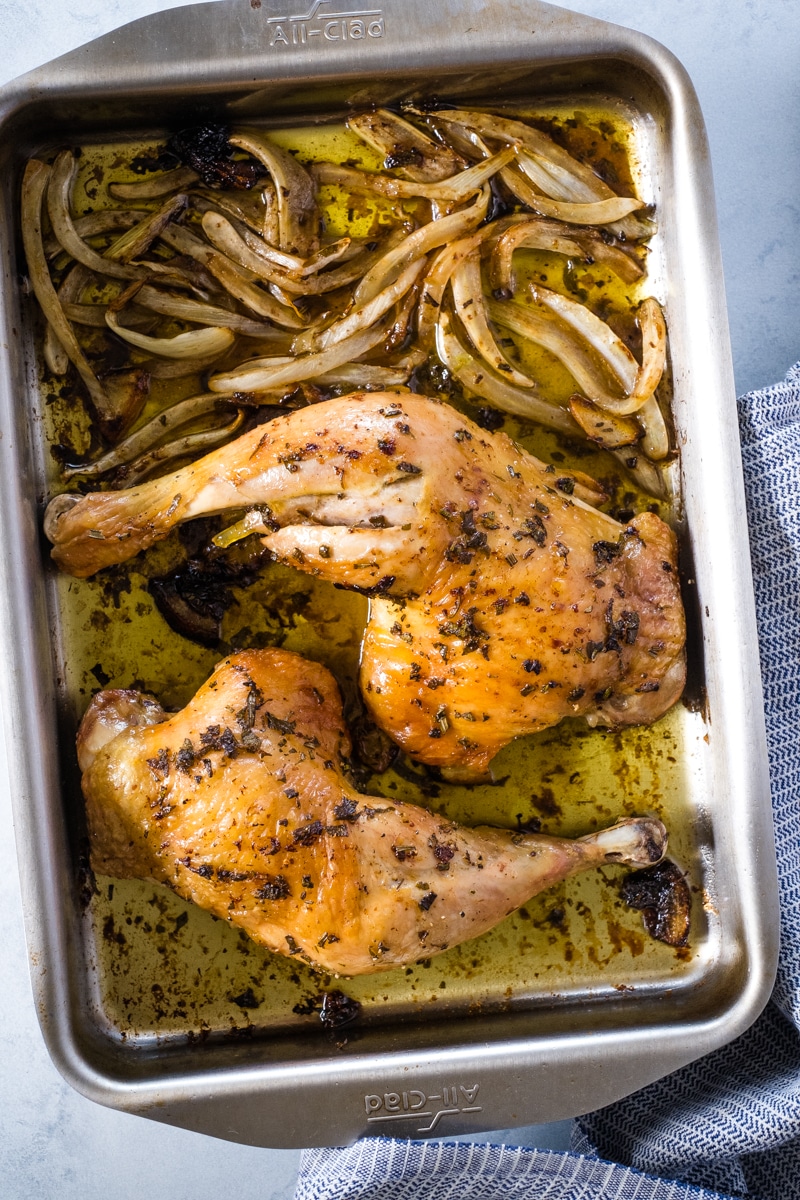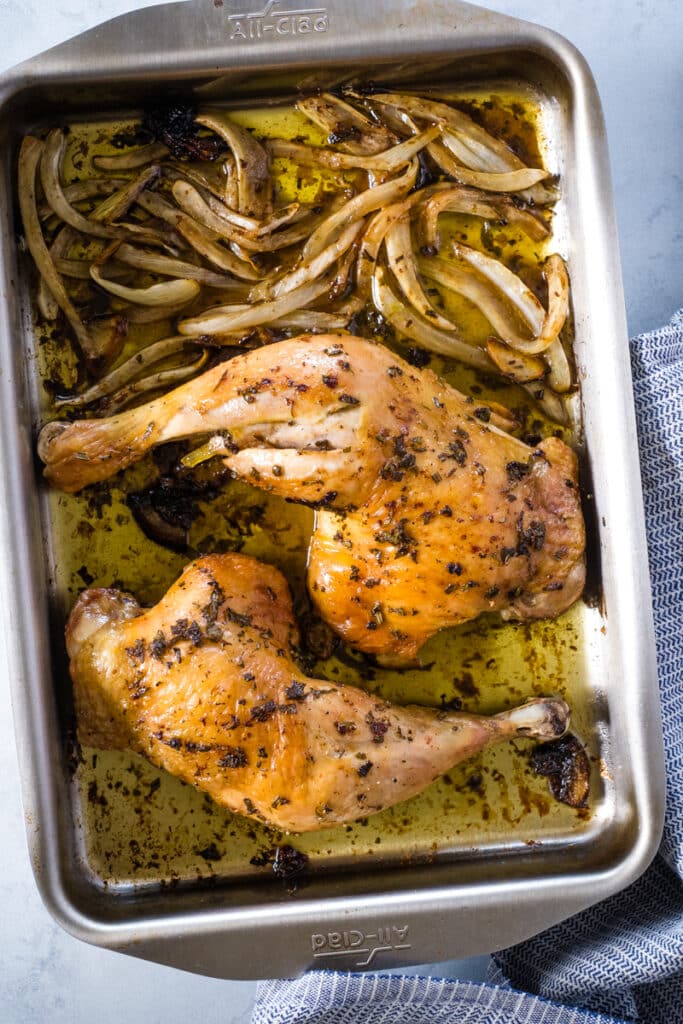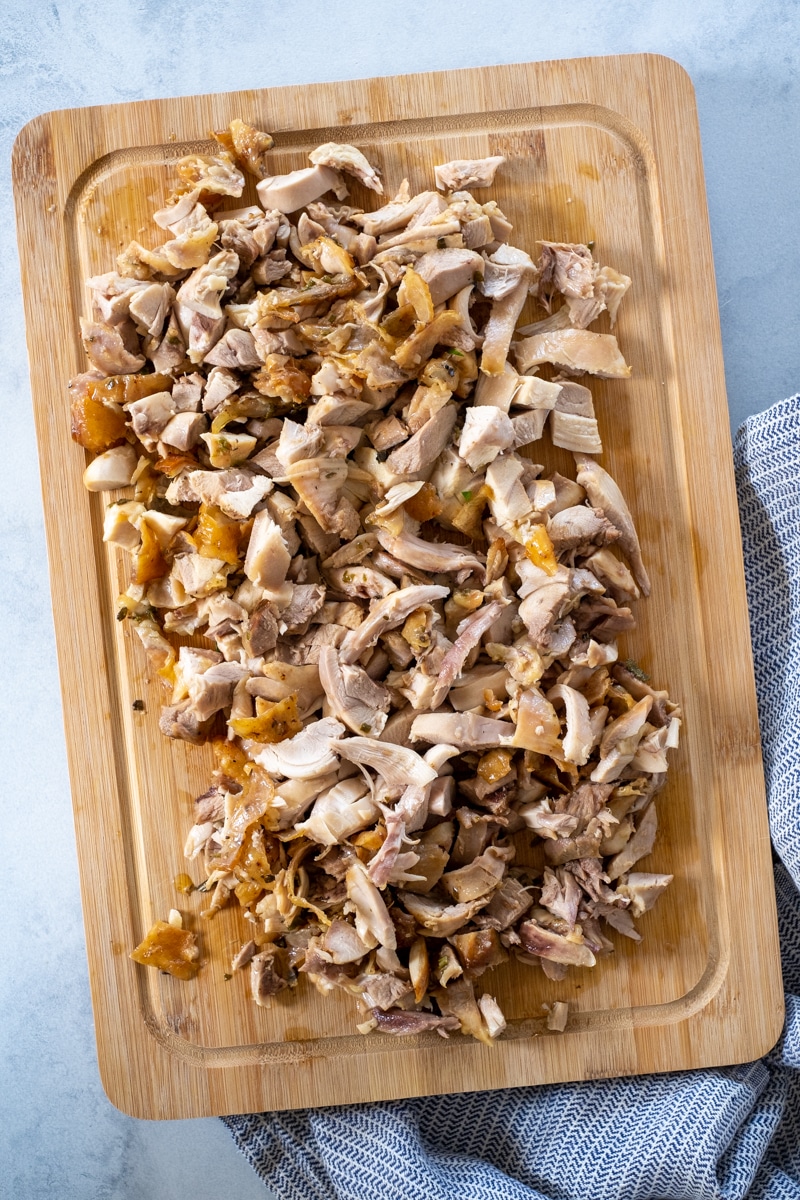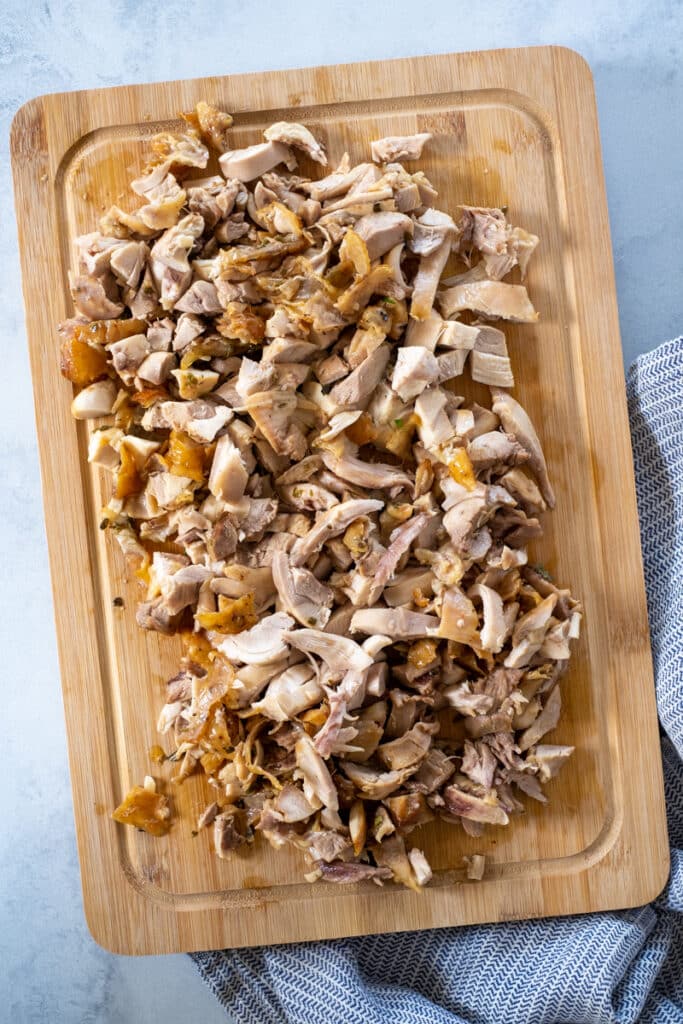 Day One
I start my day one by making the green smoothie and have it for breakfast with ten soaked and peeled Marcona almonds. After breakfast, I prepare the chicken, roasted fennel, and cauliflower. You can do this the day before too.
For lunch, I have a big salad with green leaves, roasted cauliflower and fennel, chicken, avocado, olives, broccoli microgreens, dressed with extra virgin olive oil, and apple cider vinegar. You can improvise and make this salad the way you prefer, as long as you stick to the list.
For dinner, I make nori rolls with arugula, avocado, and chicken, because I really like them. You can also simply have these items in a salad.
I drink water with just a bit of lemon and quality salt throughout the day, at least 2 liters. I drink dandelion tea before lunch and dinner.
DAY 1 Menu
Breakfast: green smoothie, 10 soaked and peeled organic Marcona almonds
Lunch: Salad with greens, roasted cauliflower and fennel, avocado, chicken, artichoke hearts, olives, broccoli microgreens, extra virgin olive oil, and apple cider vinegar.
Dinner: Nori rolls with arugula, avocado, and chicken
Snack: a few walnuts and macadamia nuts
Drinks: water with lemon and salt, dandelion tea (roots and aerial parts)
Day Two
I start my day with a green smoothie and almonds. For lunch, I usually have some leftovers from the day before: roasted cauliflower, fennel, chicken, nori rolls, and whatever other veggies I have.
For dinner, I make fish or seafood. Wild-caught salmon is great. For my most recent cleanse, which inspired this post, I made scallops with asparagus. I seared the scallops first in olive oil, then took them out of the pan, and sauteed the asparagus, just a few short minutes. Don't overcook them. This meal is ready in 10 minutes.
In between meals, if I feel I need something else, I get a small amount of walnuts and macadamia nuts.
I have the same drinks as the day before.
DAY 2 Menu
Breakfast: Green smoothie, 10 soaked and peeled organic Marcona almonds
Lunch: Leftover nori roll, leftover roasted cauliflower, fennel, and chicken, broccoli sprouts
Dinner: Scallops and asparagus
Snack: A few walnuts and macadamia nuts
Drinks: Water with lemon and salt, dandelion tea, digestive tea
Day Three
I start with a green smoothie, and if I feel like it, the ten soaked and peeled almonds.
For lunch, I make one of my favorite meals, cleanse or not: sauteed cabbage with leeks and fennel. Saute the leeks and fennel first, with fennel seeds, some salt, and olive oil. Add shredded cabbage, just a bit of water, cover, and cook until the cabbage softens up (about 15 minutes, stirring occasionally and adding more water if necessary). Add a handful of the frozen leftover chicken and cook until the chicken is warm. Finish with more salt, dill (fresh or frozen), and a drizzle of apple cider vinegar.
For dinner, I make salmon with a mix of vegetables. Sauté or stir-fry the vegetables first: cauliflower, broccoli, cabbage, and asparagus. I use frozen salmon, so I chop it and add it to the vegetables towards the end. You can make the salmon separately if you prefer.
Drinks and snacks as the previous days.
DAY 3 Menu
Breakfast: green smoothie
Lunch: Sauteed cabbage, fennel, leeks, and chicken, with fennel seeds and dill, and apple cider vinegar (This was my favorite meal!! 😋)
Dinner: Salmon with a mix of veggies (cauliflower rice, red cabbage, asparagus, broccoli)
Snack: a few almonds and walnuts
Drinks: water with lemon and salt, dandelion tea, digestive tea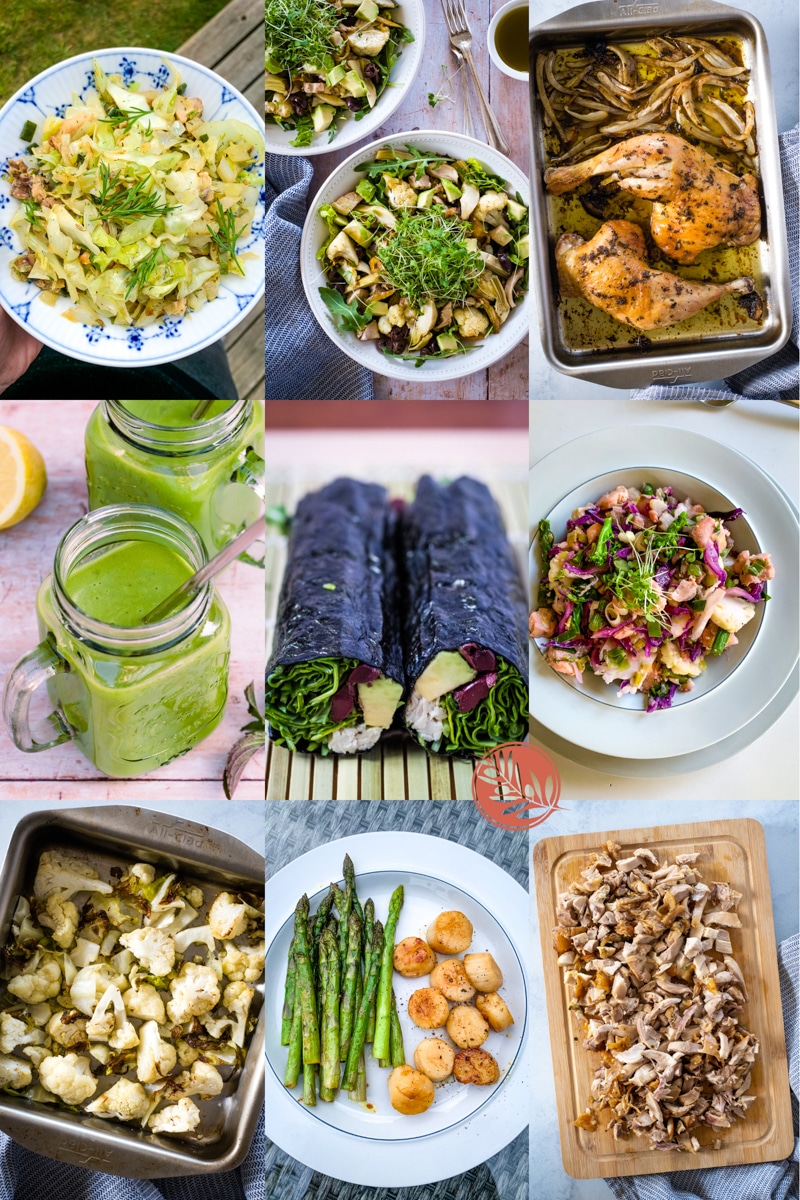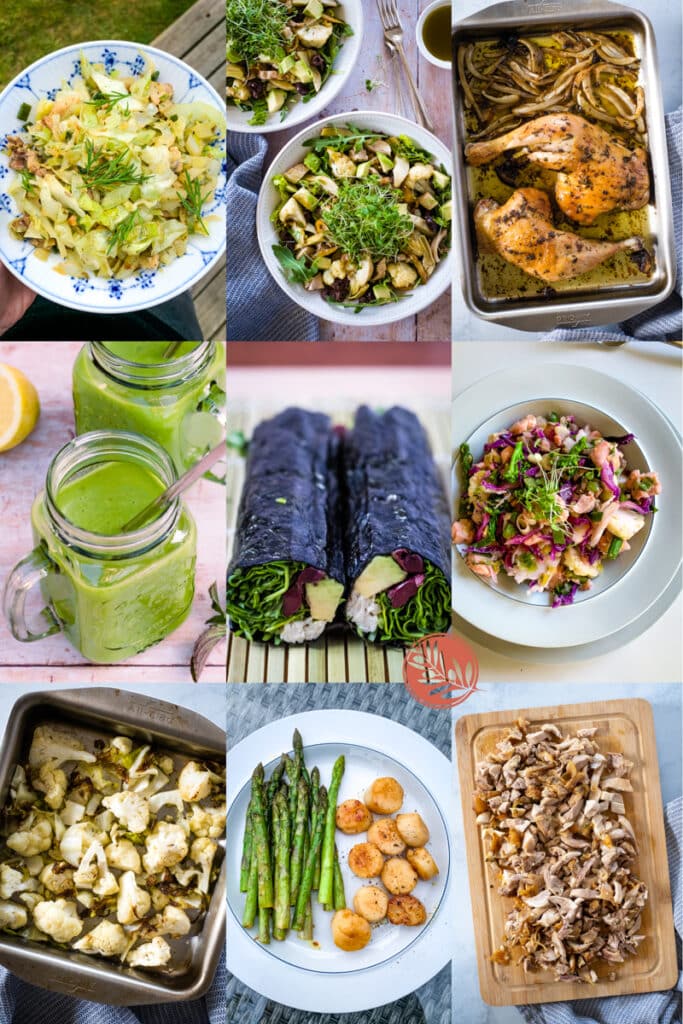 Healthy habits beyond food
There are a few other healthy lifestyle elements, other than a healthy diet, that can help maximize your results and reduce inflammation. Avoid exposure to toxic chemicals, make sure your lymph is not stagnating (move your body), and activate the parasympathetic nervous system, which will signal your brain to calm and relax.
These will help you sleep better and support your body, eliminating toxins, and reducing overall inflammation:
A tongue scraper, sesame oil pulling, and non-toxic toothpaste
Don't use any toxic skincare or cleaning products
Finish eating four hours before sleep
Light movement throughout the day, walking, light yoga, and avoiding strenuous exercise
Grounding or earthing (walking barefoot on the ground)
Get exposed to natural light in the morning for about 10-15 minutes before you look at the phone
Spend time in nature
Slow down, do things you love
Supplements
You don't need to take any supplements to benefit from this cleanse, but they are helpful to support your body in the long term.
These are a few general ones I take regularly: Fish oil, Total Restore, Vitamin D3, Essential K2, Vitex, Ginko Biloba, Magnesium Bis-glycinate, and Inositol.
For deeper detox, I take ROOT's Clean Slate, Restore, and Zero-In.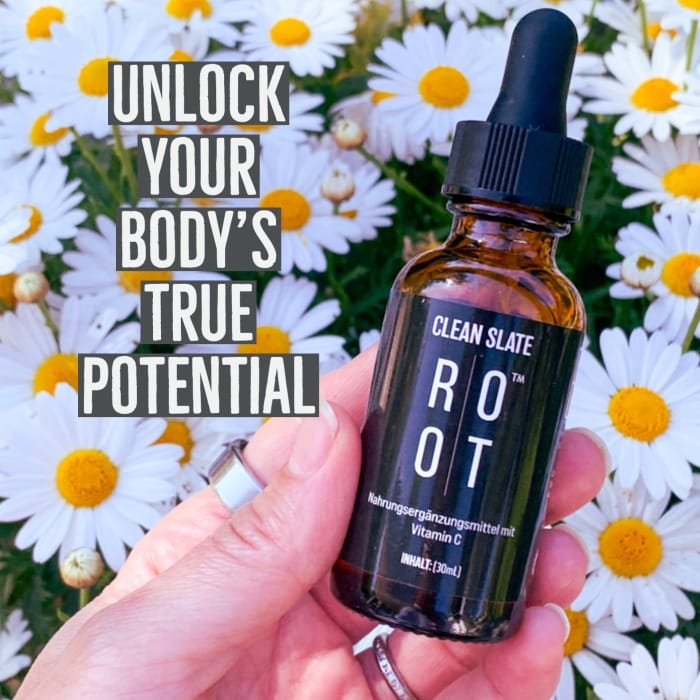 ROOT – CLEAN SLATE
Clean Slate's formula, under patent-pending technology, was developed to safely assist the body's natural ability to remove environmental toxins and heavy metals.
Benefits: Passive Cleansing, Reduces Inflamation, Increases Absorption
You can shop Root's Clean Slate for your 3-day cleanse here.
After the 3-day cleanse to lose belly fat and feel great
If you are curious about the lifestyle changes I made six years ago, and I still maintain, you can read The Plant Paradox: The Hidden Dangers in "Healthy" Foods That Cause Disease and Weight Gain, by Dr. Steven Gundry.
This is where you will find more details about how to continue after the cleanse and a downloadable pdf with my shopping list.
And if you would like to explore more healthy recipes, in addition to this website, check out my two cookbooks:
After this cleanse, continue eating a whole foods diet (use the resources above to guide you). Diversify your food gradually, don't jump back into old habits. Add more quality protein and complex carbs to each meal. If you stay on a weight loss or a belly fat loss track, keep your dinners low carb. If you like the green smoothie, continue to have it for breakfast.
Exercise regularly, and learn how to manage stress, improve sleep, and find joy in everyday life. Stay curious! Your body is a miracle, and it deserves to be treated accordingly.
Conclusion
Every time I do this 3-day cleanse to lose belly fat and feel great, even after so many years of clean eating, I experience profound transformation, both physically and mentally.
It slows me down, and I often feel like a veil has been lifted, and I can see more clearly. It feels like pressing a reset button.
I am reminded of what my body thrives on and how grateful I am for this journey.
I hope this inspires you! ❤️
Claudia
PS – Please don't forget to check with your healthcare provider if this is right for you.
*This post contains affiliated links, which means I get a small commission if you choose to purchase something via one of my links, at no extra cost to you.