This is another Danish-inspired recipe, super easy and although in Denmark is served mainly on special occasions, like Christmas, I don't see why not having it more often. I personally love cabbage, any type, and I welcome new ways of cooking it. What I love the most about this sweet and sour braised red cabbage is the amazing flavors given by the spices used, especially cinnamon and cloves.
Give red cabbage a festive makeover, Danish style
What's interesting is that there is no oil involved in making this dish (not that oil is a bad thing when following the Plant Paradox lifestyle). Actually, on the contrary, when I have cabbage this way I think of adding extra olive oil to my meal to make sure I consumed enough for the day (Dr. Gundry recommends 12 tablespoons of extra virgin olive oil every day).
One thing that needed to be fixed with this dish was the sugar. It's a sweet and sour cabbage and yes, it's originally made with sugar, so we had to take that out. As a replacement, I used elderberry syrup, made locally with local honey. Honey is only accepted as a Phase 3 ingredient. But I only used two tablespoons of syrup which is not that much considering I used the whole cabbage. If you don't have elderberry syrup, I recommend adding few pieces of apple to the dish, after the cabbage is cooked. I've made it with apples before and it's delicious. And apples are in season.
How to serve sweet and sour braised red cabbage
This sweet and sour braised red cabbage can be had as a side dish. I think it is particularly welcome in the colder months, considering the warming properties of cinnamon and cloves. The spices also give it a festive flavor. So I would include this as a side dish in the Thanksgiving and Christmas menu. Once I even added some pumpkin pie spice to it and I loved it.
And in case you are looking for serving suggestions, check this Lectin-Free Scandinavian Meatballs with Curry Sauce.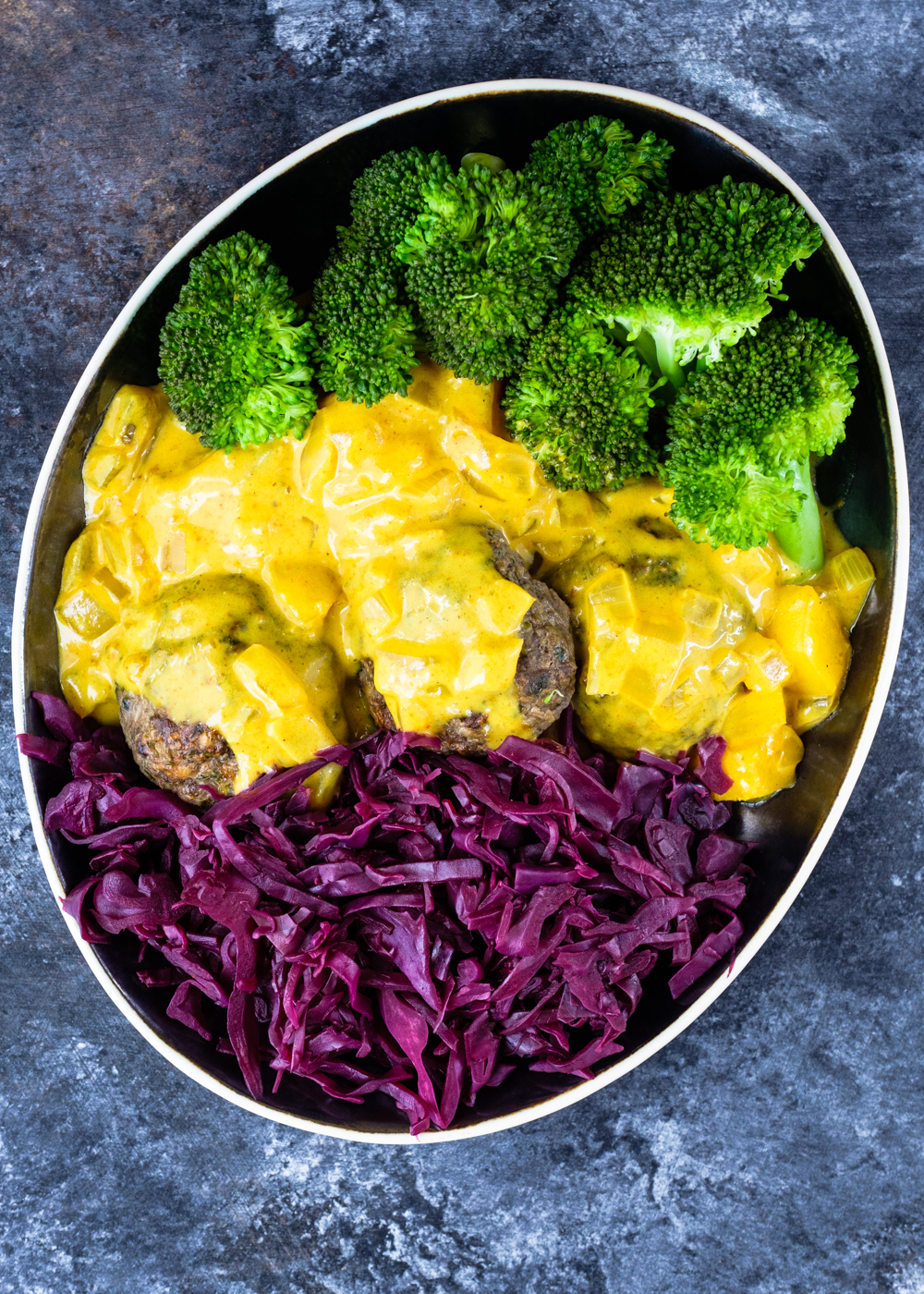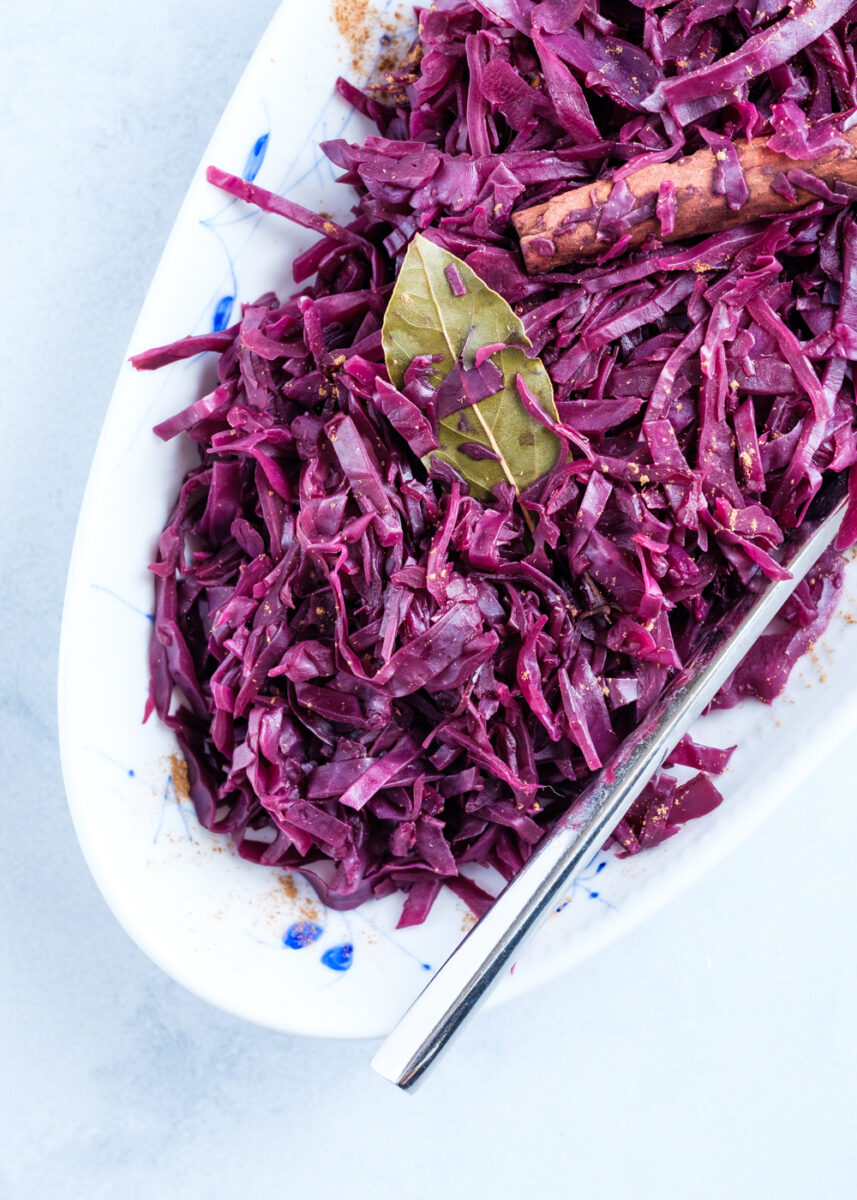 Print Recipe
Sweet and Sour Braised Red Cabbage
A festive way to cook red cabbage
Ingredients
1 red cabbage head, finely sliced

1/4 cup red wine vinegar

10 cloves

2 bay leaves

1 cinnamon stick

2 tbsp elderberry syrup OR one small apple peeled and chopped (use one or the other, not both)

salt and pepper

Optional: pumpkin pie spice
Instructions
1
Add all the ingredients, EXCEPT for the apple, to one big pan, and cook on low heat for about 30 minutes, with the pan covered. Stir regularly and add 1, 2 tbsp of water every time. You don't want the cabbage to stick to the pan, but you also don't want it to swim in water. So just add a little bit each time you stir.
2
If you don't use apples, just cook it for 40 minutes straight, if you use apples, add them after 30 minutes and cook for more 10 minutes.
3
Taste and add salt and pepper, more cinnamon if you want it more flavored, or you can even add a little bit of pumpkin pie spice.
Notes
You can have this hot or cold, but Danes love to warm it before they eat it.