Sunchokes or Jerusalem artichokes are one of those vegetables relatively new to my diet, which I only discovered after starting the Plant Paradox protocol.
Sunchokes naturally contain inulin, therefore is part of the prebiotic plant's group. This tuber is infamous for its gassy effects, but I think is rather unfair considering its health benefits, and a problem I have not experienced when I ate them.
Prebiotic fiber in a skillet
That being said, I don't think I would eat them raw (maybe that's when the problem occurs). I scrub them really well with a vegetable brush, in cold water. Then I cut all the black eyes and parts that are not smooth and pat dry them before cooking. This is really my favorite way of cooking and such an easy and nutritious breakfast or brunch.
Sunchokes taste very similar to potatoes but are more flavorful. They are no-fuss to cook, don't break or go mush even if they are overcrowded in the pan. They develop a great sweet, earthy flavor when cooked this way. All in all, sunchokes are a great lectin-free replacement for potatoes but deliver more nutritional power.
The best for this dish is to use a cast iron pan or an enameled cast iron. I used Le Creuset Enameled Cast Iron.
For another recipe with sunchokes try the Falafel Three Way with Cauliflower, Sunchokes and Parsnip.
This recipe is part of The Ultimate Lectin-Free Breakfast Guide, Recipe Round-Up, check it out for more tasty and satisfying lectin-free breakfast ideas.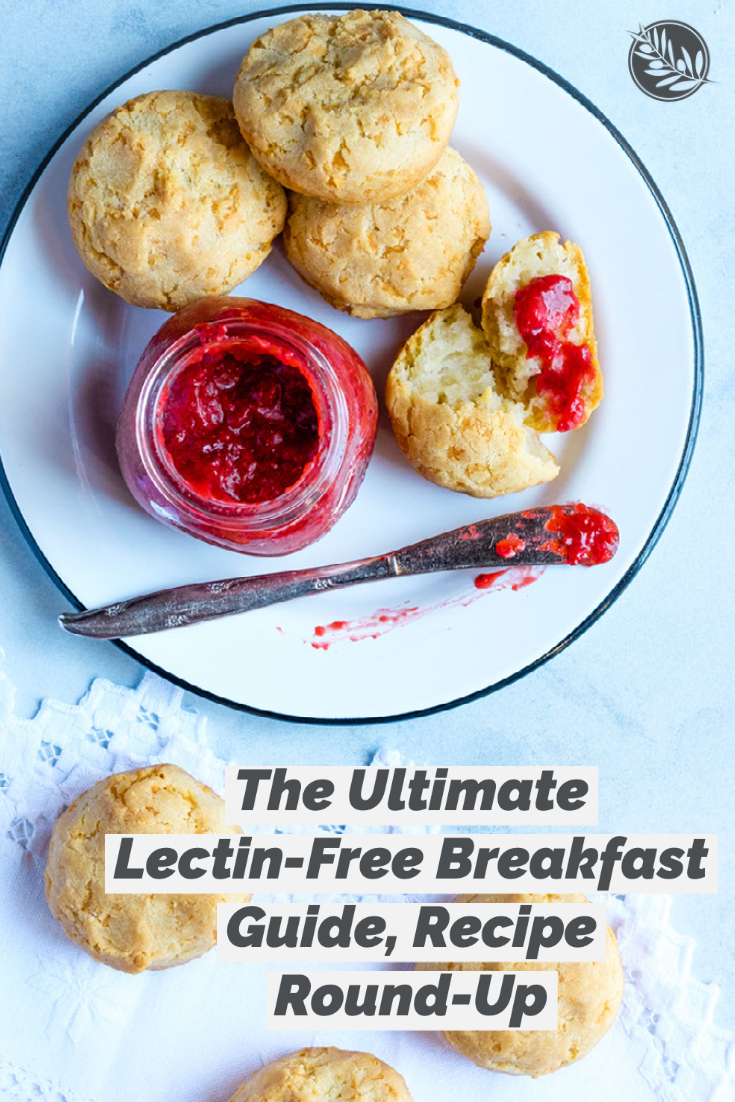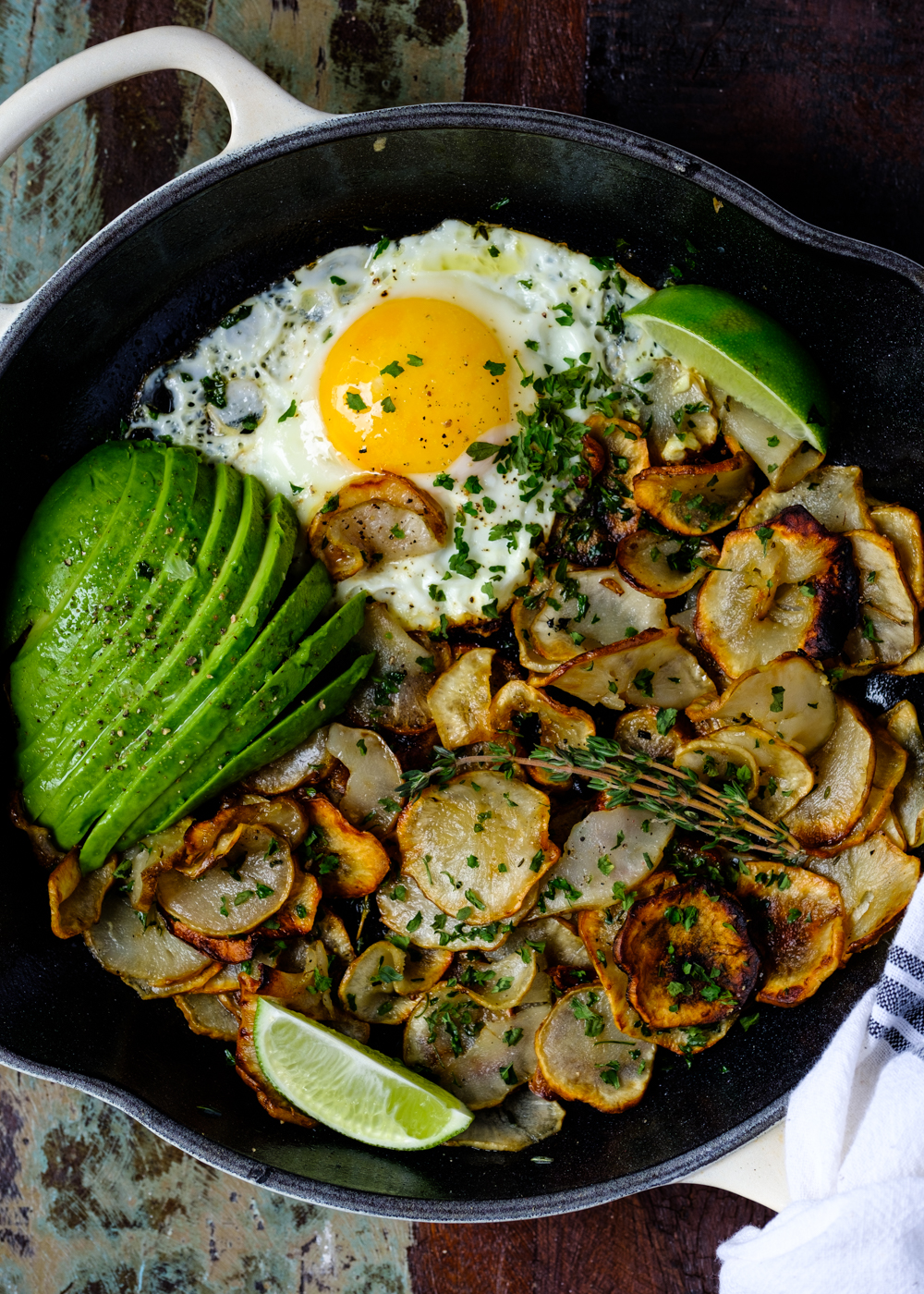 Print Recipe
Sunchokes Breakfast Skillet
A delicious, complete lectin-free breakfast packed with prebiotic fiber, healthy fats and protein. Great way to start the day.
Ingredients
4 medium sunchokes

Avocado Oil + Ghee for frying (as much as to generously cover the pan)

one pasture raises egg

1/2 avocado

fresh thyme

salt and pepper to taste

dry parsley

1/2 lime
Instructions
1
Scrub and wash the artichokes, and cut all the black eyes on the surface. Pat dry with a paper towel.
2
Slice them with a mandolin (I used the position 2 - not too thin and not too thick).
3
Heat the oil and ghee in a skillet (I used an enameled cast iron - Le Creuset) on medium heat.
4
Once the oil is hot add the sunchokes and the thyme and let cook while stirring occasionally to make sure they are all coated with oil and cooked (there'll be sitting on top of each other but if you stir well every 2 minutes or so they all get too cooked in the end). The process will take about 10 minutes. When they are almost ready, make some space on the pan, add more ghee if the pan looks dry and add an egg. It will be ready in about 3 minutes, depending on how you want your egg cooked.
5
Add salt and pepper, sprinkle dry parsley, add the avocado and lime and serve straight from the skillet if you wish.
Notes
My skillet is pretty small (9in) so if you want a bigger breakfast you will need to use a bigger one.