Lately, I've been eating out more than usual in a place in Dallas called Origin. They are Plant Paradox friendly, although I'm not sure they know what the Plant Paradox is.
They have these bowls that you can personalize, and the one that works for me is half plain sweet potato hash, and half Brussels sprouts. I also add fresh arugula and sometimes grass-fed hanger steak or pasture-raised eggs.
So I created this greens and sweet potato hash bowl at home, with my add-on, which I wish I could find in a restaurant. The result was delicious.
Curly endive has the perfect texture
The veggies I used are sweet potato, Brussels sprouts, Lacinato / Tuscan kale, and curly endive. If you don't find curly endive, also called frisee, you can use any greens from the chicory family or escarole, or really, any other greens you like and have on hand.
But it would be best if you tried with the curly endive. It tastes great and has the perfect texture.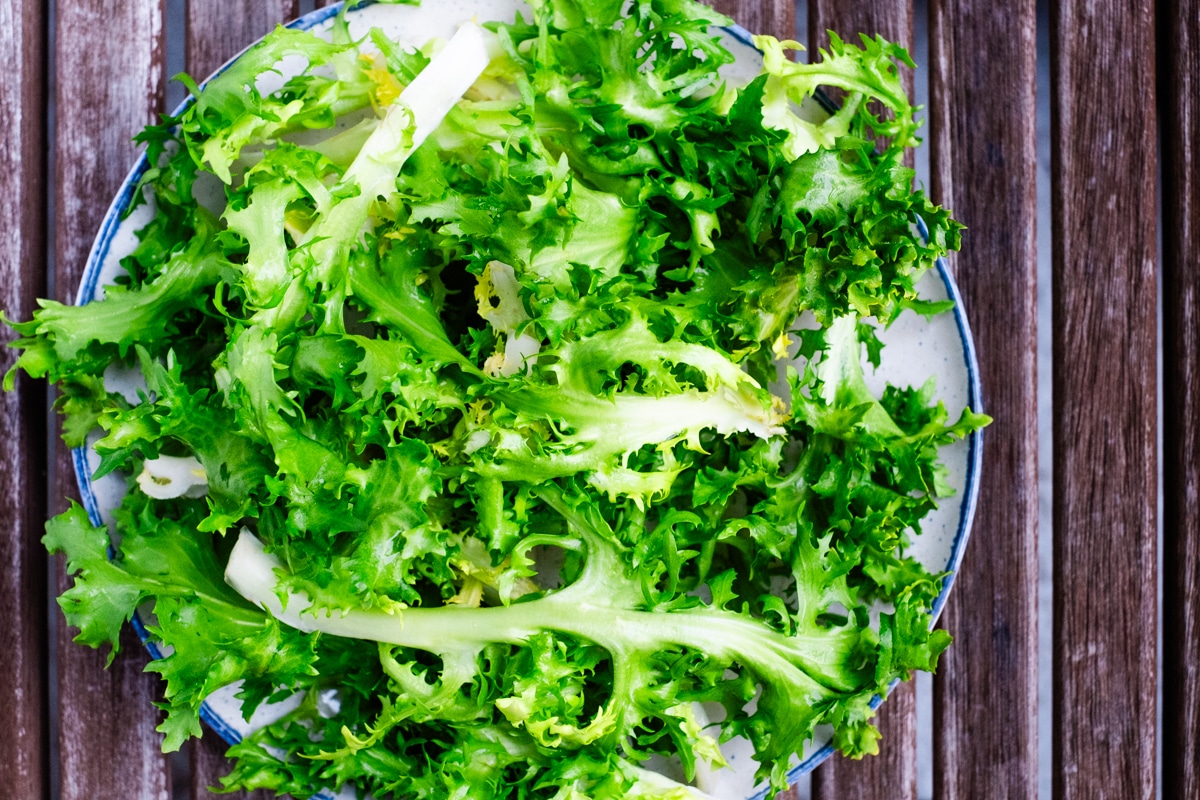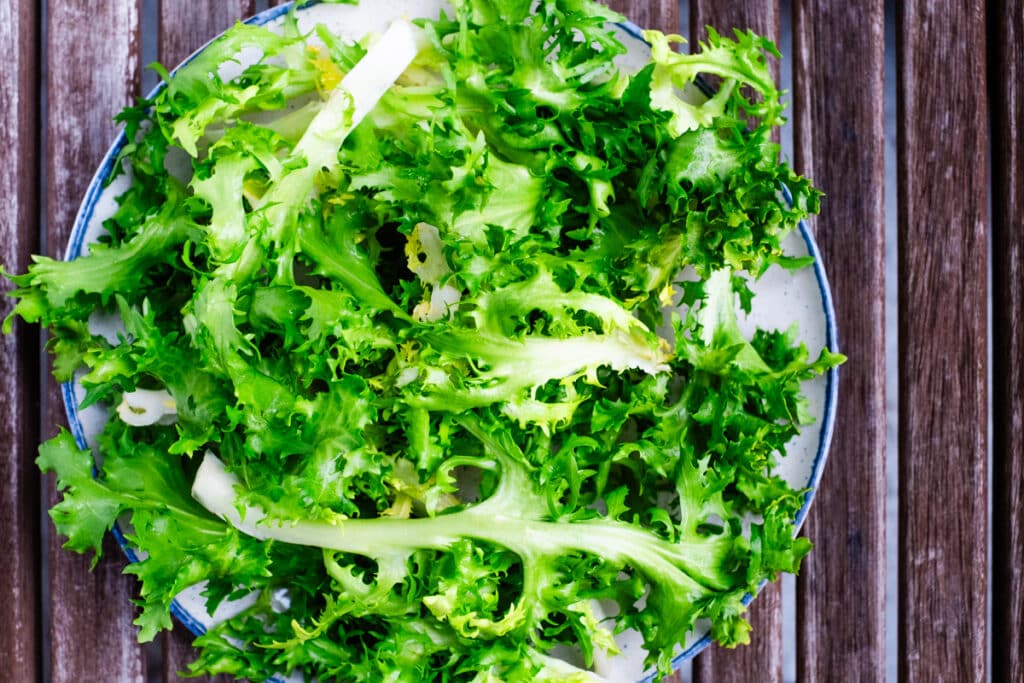 I applied the method I used whenever I made Brussels sprouts. It sounds weird, but it works well. I used this method because I don't like mushy Brussels sprouts that have lost their vibrant green. And I like a little bit of char. This method requires a large skillet/sauteeing pan with a lid. I use this one from All-Clad, my all-time favorite skillet I use almost daily. And at the moment I'm writing this, it is on a massive sale.
How to serve greens and sweet potato hash bowl
One more thing to the greens and sweet potato hash bowl. You can add some steak or chicken if you don't eat eggs and want a more consistent meal.
You can even use a good green sauce like the Lacinato Kale Pesto. If you are vegan, skip any animal protein and add some macadamia nuts, hemp seeds, or even pressure-cooked chickpeas for more protein.
This hash bowl is great to start your day with. The recipe is part of The Ultimate Lectin-Free Breakfast Guide, Recipe Round-Up. Check it out for more tasty and satisfying lectin-free breakfast ideas.
*This post contains affiliated links, which means I get a small commission if you choose to purchase something via one of my links, at no extra cost to you.
Print Recipe
Greens and Sweet Potato Hash Bowl
Easy, nutritious, perfect for breakfast, lunch or dinner. Easy to make vegan by not using the eggs or replacing them with nuts or hemp seeds.
Ingredients
extra virgin olive oil
1 small sweet potato, cut into small cubes
8-10 Brussels sprouts, quartered
1 sprig rosemary, cut into two pieces
2 garlic cloves, smashed and finely chopped
one generous handful of Lacinato / Tuscan kale, finely chopped
1/2 head curly endive / frisee, soaked in cold water for 20 minutes
salt and pepper to taste
2 pastured eggs
Instructions
2

You need a large, sautéing pan with a lid. Add a small quantity of extra virgin olive oil to the cold pan, and add the sweet potato and the Brussels sprouts, spreading them on the surface of the pan, and making sure the sprouts are one of the cut face down on the pan. Add the rosemary, cover and start heating on medium heat and cook undisturbed, for about 10 minutes. When it starts smelling, you can take the lid off and check one of the Brussels sprouts. You want to get some char on one of the sides. If you see that, you can start stirring everything around.

3

Add the garlic, kale, the endive, salt and pepper and some more extra virgin olive oil, reduce heat too low, cover and cook for five more minutes.

4

Take the lid off, stir and cook for a few more minutes.

5

While the veggies are cooking, heat water in a deep saucepan. When the water is boiling, turn the heat to the lowest setting, so it doesn't bubble anymore. Crack the eggs in two small coffee cups. Stir the water with a knife or fork, clockwise, and throw one of the eggs in the middle. Once the first egg white settles a little bit, repeat with the second egg. Make sure the water isn't boiling, but stays hot and cover. It will take about five minutes for the egg white to completely settle while still having a runny/gooey yolk. Take out with a spoon, on a paper towel.

6

Add the veggies to a big serving bowl and top with the eggs. Generously sprinkle with salt and pepper, and drizzle more olive oil on top.