It is the blueberry season and we must take advantage of it. I had some organic blueberries in the fridge I wasn't sure how I wanted to use and asked for inspiration from the awesome Instagram community today. It seemed like a lot of people wanted something with lemon and blueberries. So I decided on making grain-free, (added) sugar-free, lectin-free muffins with lemon and blueberries.
Dr. Gundry's Lemon Poppy Coffee Cake for lectin-free muffins
Since I can't take my mind off how good this cake in The Plant Paradox book was (page 222-223), I decided to use the dough as a base for these muffins (with a few modifications).
If you haven't seen this yet, I made this cake a while ago and, without sharing the recipe – which you find in The Plant Paradox Cookbook – I outlined the few modifications I made and the observations after seeing some people failing at it. So check that post if you ever want to make the Lemon Poppy Coffee Cake – it is absolutely delicious.
One step you want to be careful with both the original cake and these muffins is the measurement of the flours. Make sure you always measure almond and coconut flour packed because they tend to be fluffy and if you don't use enough your cake will be too moist to cook or raise properly.
I hope you like it.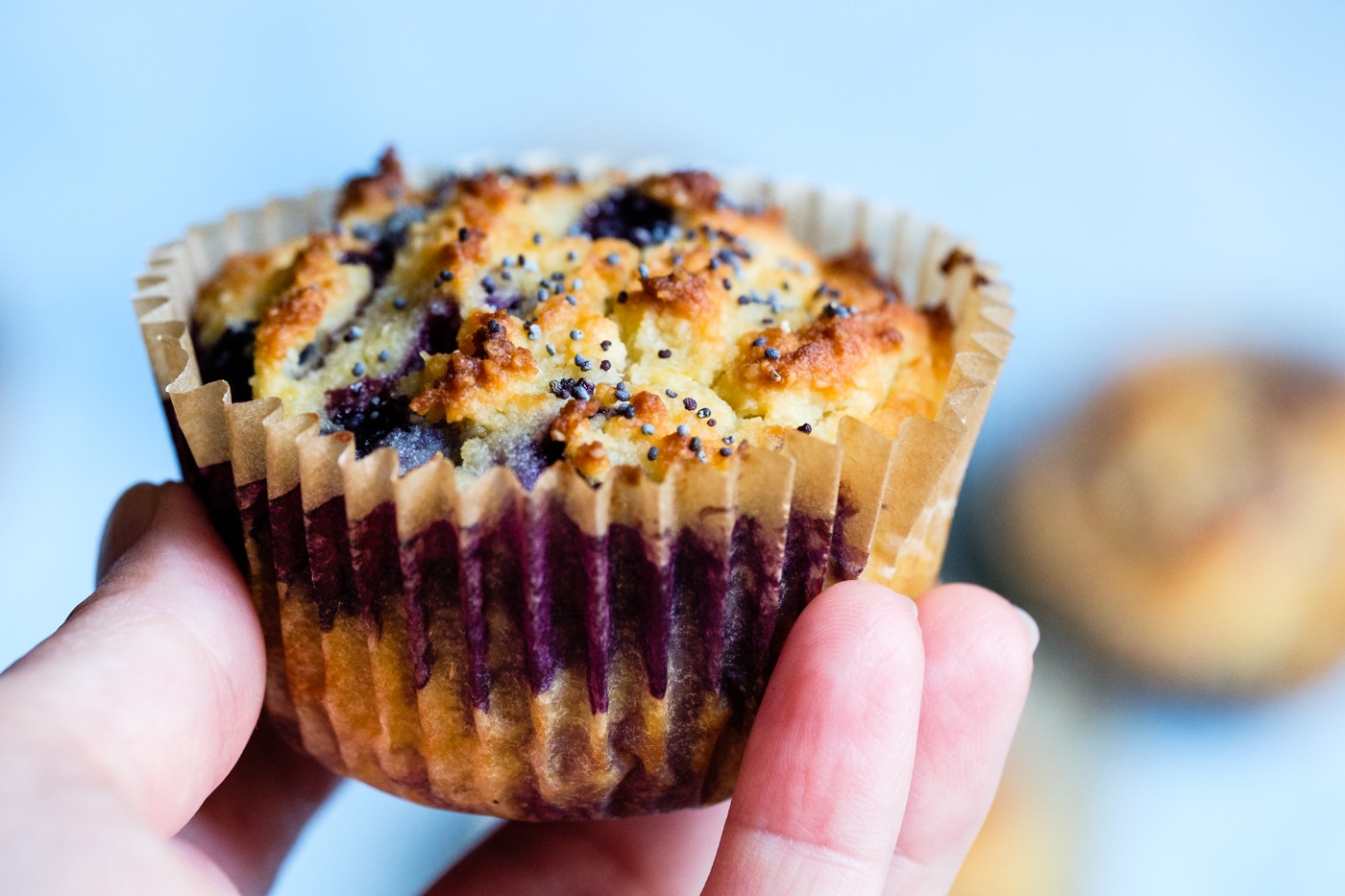 *This post contains affiliated links, which means I get a small commission if you choose to purchase something via one of my links, at no extra cost to you.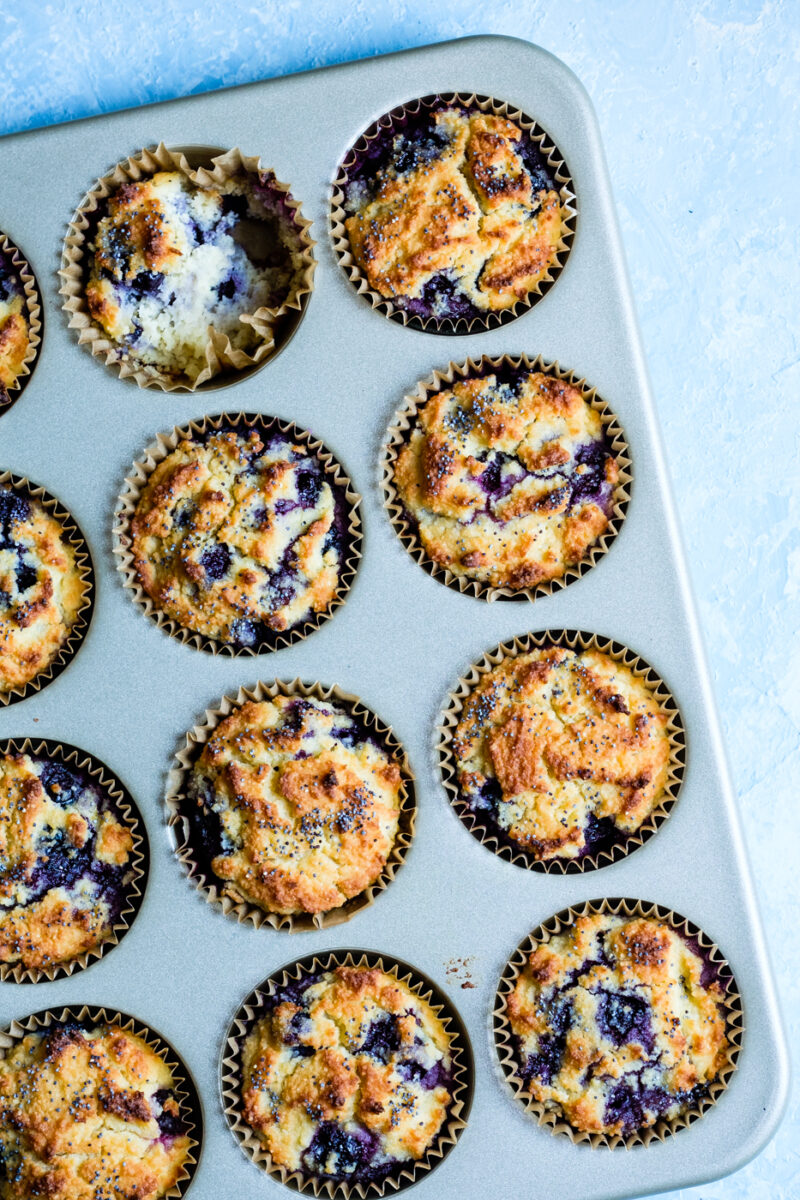 Print Recipe
Grain Free Lemon Blueberry Muffins
A perfectly moist and delicate muffin that is good for you.
Ingredients
1 cup organic blueberries

1 1/2 (packed) cup blanched almond flour

1/4 (packed) cup coconut flour

1 tsp baking soda

1/2 tsp salt

3 pasture-raised eggs

3 tbsp Swerve

1/4 cup avocado oil

1/4 cup full-fat coconut milk (in a can)

juice of 2 lemons

zest of 2 organic lemons

1 tsp vanilla extract

1-2 tbsp poppy seeds (optional)
Instructions
1
Preheat the oven to 350F and line a muffin pan with 12 muffin paper cups.
2
Wash and dry the blueberries and coat them in coconut flour. Don't skip this step as the dough will come out too wet.
3
In a big bowl mix almond flour, coconut flour, baking soda and salt.
4
In another bowl whisk the eggs, avocado oil, coconut milk, vanilla, lemon zest, lemon juice and Swerve.
5
Add the wet ingredients into the dry ingredients and mix until all incorporated.
6
Add the blueberries coated in coconut flour to the dough and mix gently with a spatula so they don't break.
7
With a big spoon, start adding the dough to the muffin cups.
8
Sprinkle some poppy seed on top (this is optional).
9
Bake for 30 mins (but keep an eye on them as ovens are always so different). Do the toothpick test if in doubt.
Notes
The way you measure the flour for these is essential. The cups should packed (press down the flour with the back of a spoon or your hand and keep adding flour until you reach the 1 cup (or 1/4 cup) mark. Coconut flour and almond flour tend to be fluffy so if you don't add enough your cake will end up being way too moist.