This is a necessary recipe to master when you have a Danish husband. They are called rum balls, truffles, or the Danish way 'romkugler' and are a loved dessert in Denmark, especially by kids.
These are by far some of my tastiest sweet bites I made, that are Plant Paradox compliant, sugar-free, grain-free, lectin-free.
What do you do with your leftover cakes?
I have eaten rum balls in Denmark. But I never really knew how they were made until I started to look into it. The story goes that pastry chefs in Denmark invented the rum balls when they looked for a way to use their leftover cakes and pastries from the day, which they could not sell the next day.
So they put everything in a food processor, added rum essence, jam and cacao, formed them into balls, rolled them in shredded coconut and sold them the next day for a very small price, to the joy of school kids who could grab one on their way back from school.
Rum balls a plant paradox approved dessert
Now, as a plant paradoxer, I don't think we have that many desserts and pastries around. But I found a way to make these. Firstly I made a Citrus Coffee Cake (based on Dr. Gundry's recipe in the Plant Paradox Cookbook – Lemon Poppy Coffee Cake). I used a part of the cake to make some Lamingtons (see picture below).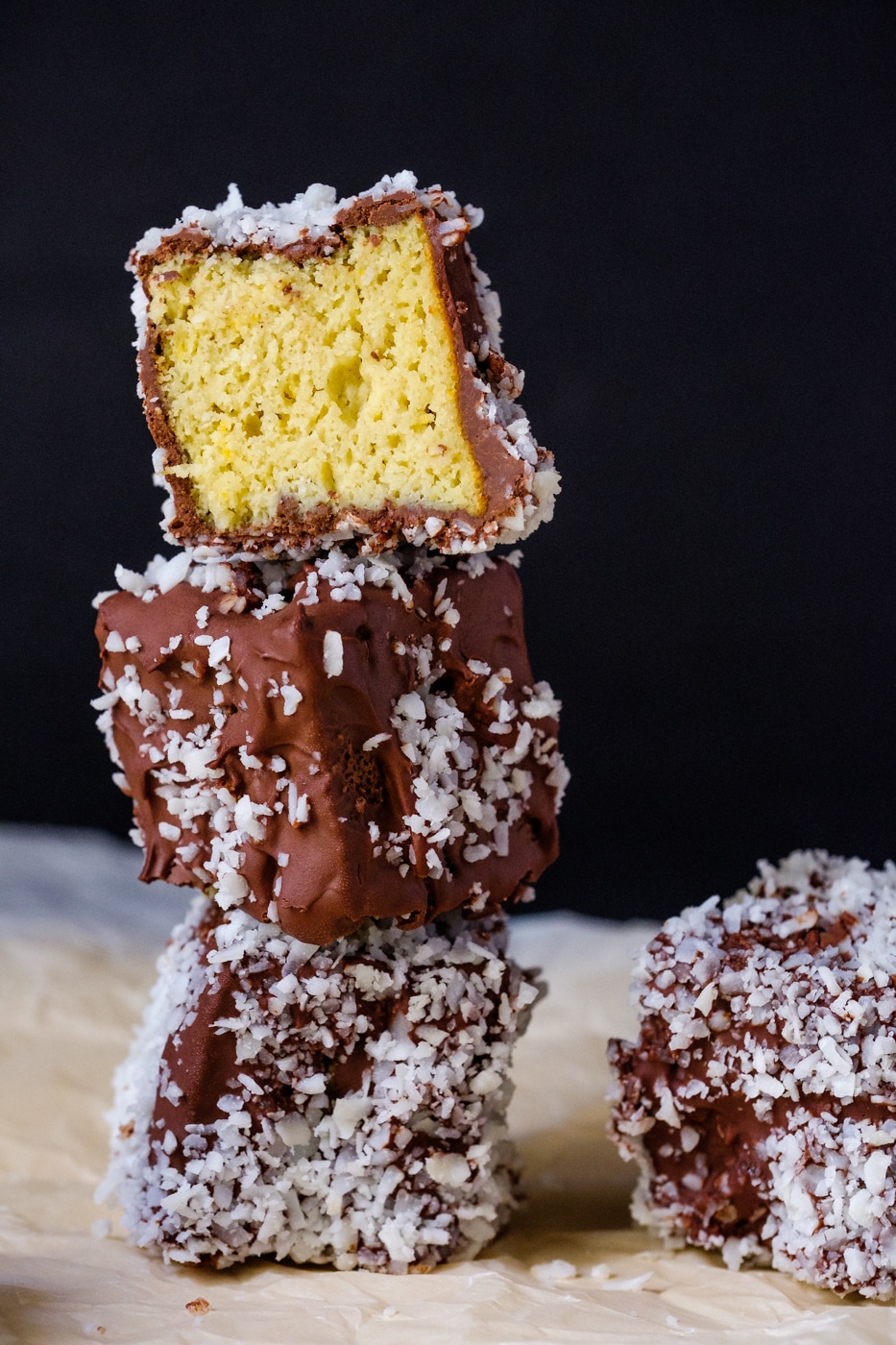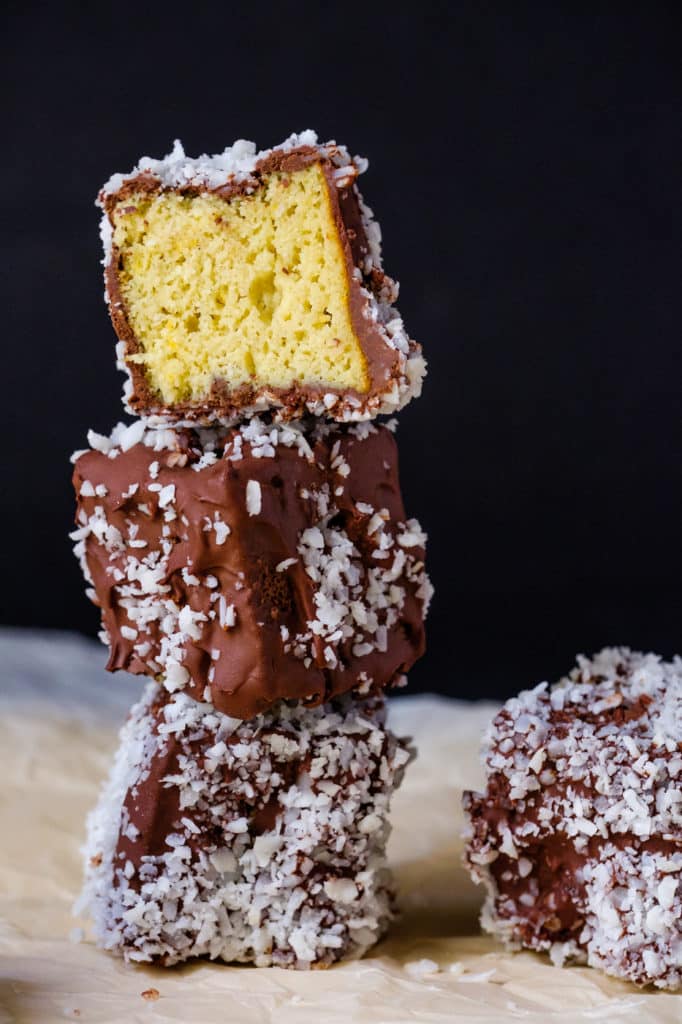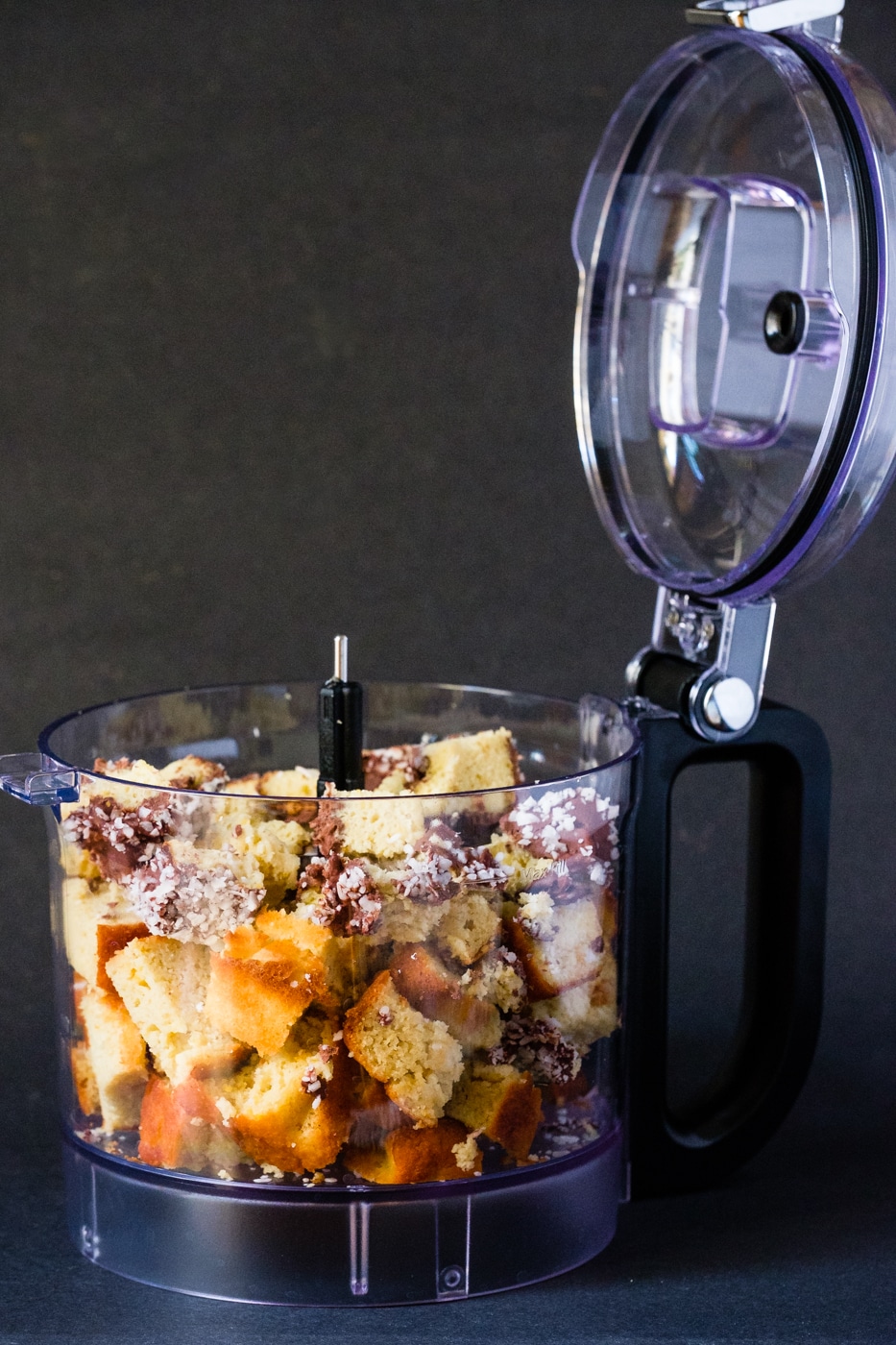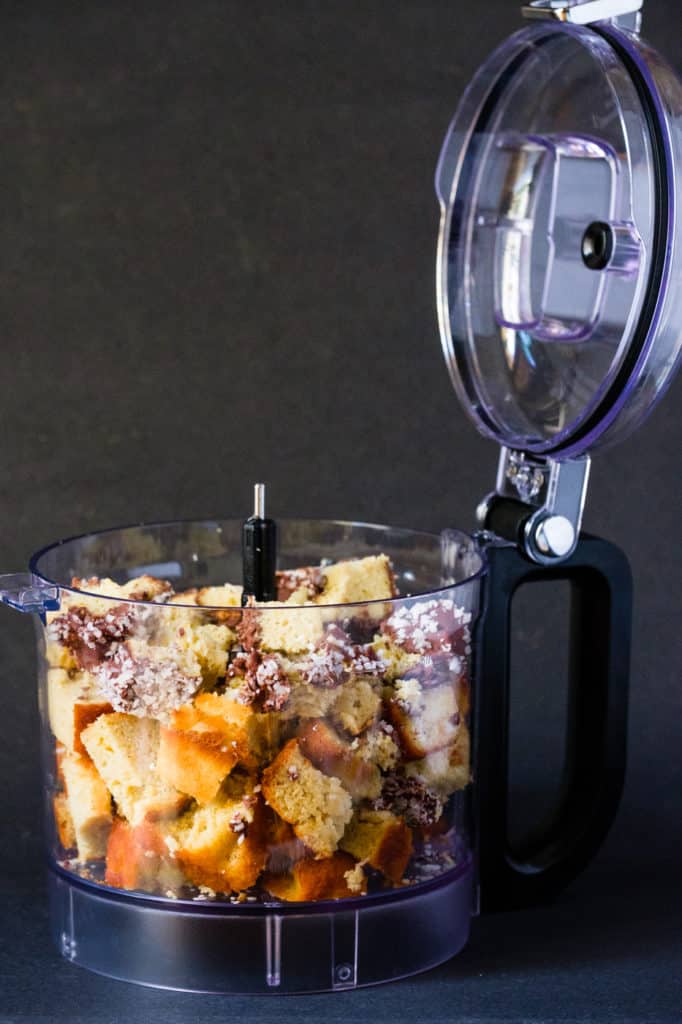 Using Lamingtons to make rum balls
Lamingtons are basically coated squares of the lemon cake in melted chocolate with coconut milk and rolled in coconut. Then, the next day I used both the lemon cake and the Lamingtons to make the rum balls. You can use any mix of leftover cakes. Depending on the level of sweetness you want, you can add a couple of figs or dates to the mix.
Important note: My husband who is the one whose approval I wanted, said they are not sweet enough. But in my opinion they are. The good news is you can taste the dough and add more stuff to it as you go.
Regarding the jam I added to the mix, I bought organic strawberries (which are in season), processed them in a food processor (about one cup) and cooked them for about an hour at low heat with one tbsp of monk fruit sweetener. This made a super delicious and simple jam.
As per the rum, in Europe, we get rum essence in grocery stores. But here in the US, I haven't been able to find it. So I just bought a small bottle of rum in the spirit store and used that (it's a pretty small quantity relative to the rest of the ingredients so I wouldn't be worried about alcohol content).
Alternatively, if you don't want the alcohol, maybe you can replace it with some very strong almond or vanilla essence (but some of these have sugar). I'm not sure how it works, because at the end of the day these are rum balls, but it's worth a try.
Ingredients for the rum balls
So, in case you don't have the Plant Paradox Cookbook, I'm going to add here (not in the recipe form below) the ingredients (also because I did some modifications to the original recipe) for the lemon cake:
Mix together the following dry ingredients: 1 1/2 cup blanched almond flour + 1/4 cup coconut flour + 1/2 tsp salt + 1 tsp baking soda.
Mix together the following ingredients in a separate bowl: 3 pasture raised eggs + 1/4 cup swerve + 1/4 cup avocado oil + juice of 3 lemons + zest of 2 lemons + zest of one organic orange + 1/4 cup full fat unsweetened coconut milk + 1 tsp vanilla extract.
Add the wet ingredients to the dry ingredients and combine until mixed.
Pour in a pyrex rectangular oven dish and bake for 35 to 40 mins.
Like me, you can make some Lamingtons by cutting some cubes or rectangular pieces and coat them with melted chocolate – and enjoy the cake this way until the next day when you will make it into rum balls. Or just store it in the fridge for one day before using it. If you have other complaint desserts around, you can add them in the mix.
I hope the pictures below will give a visual guide of how this came to life.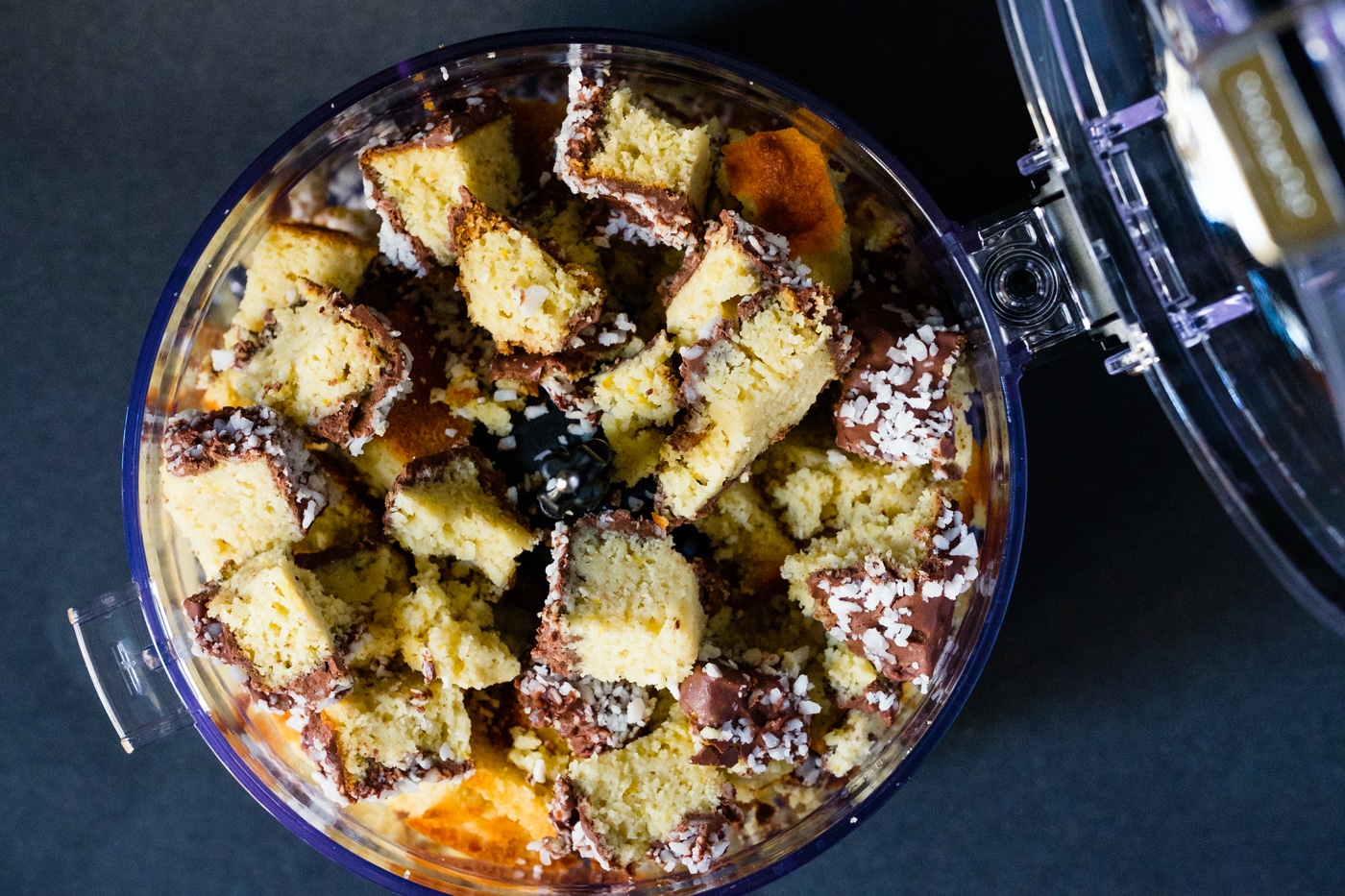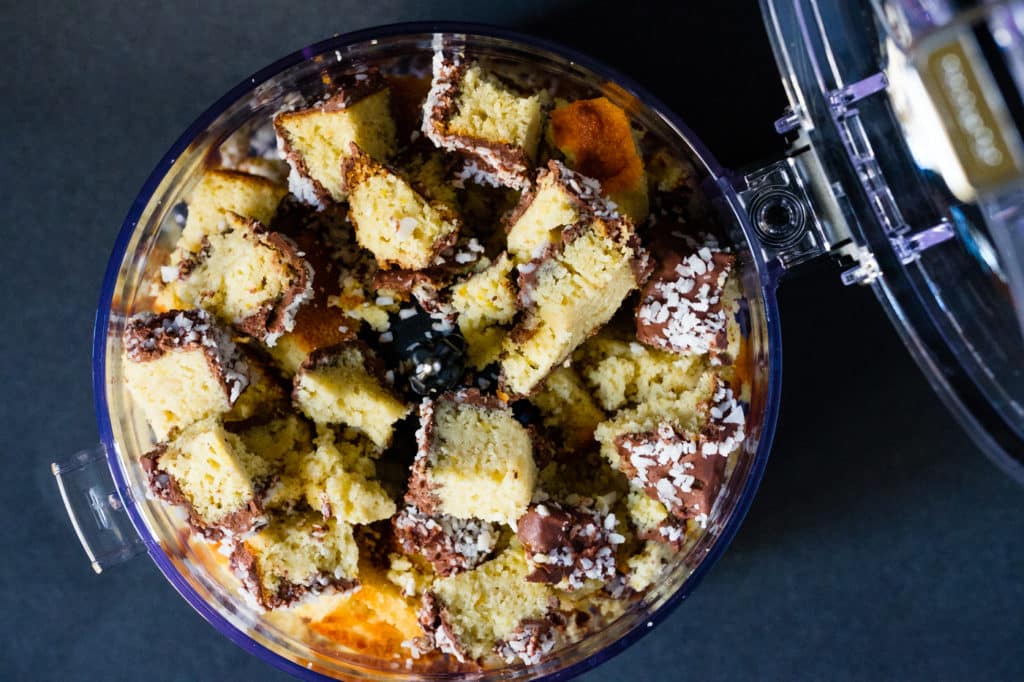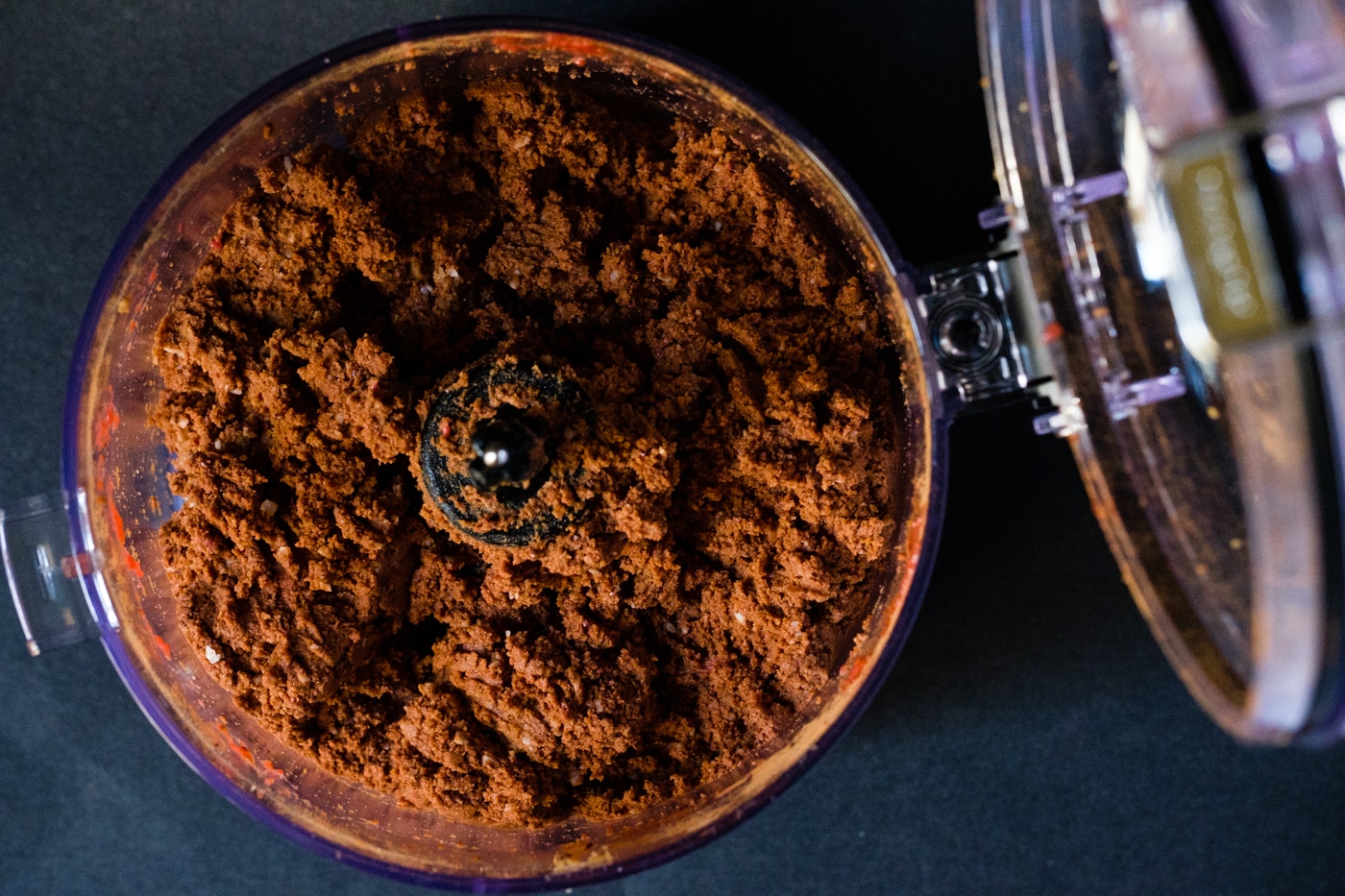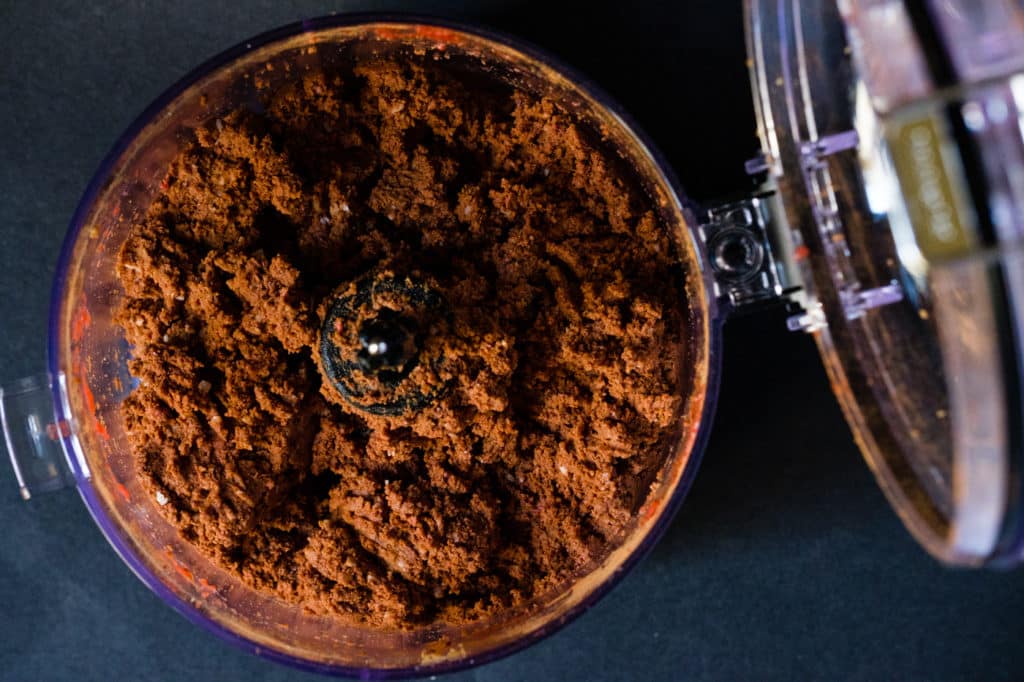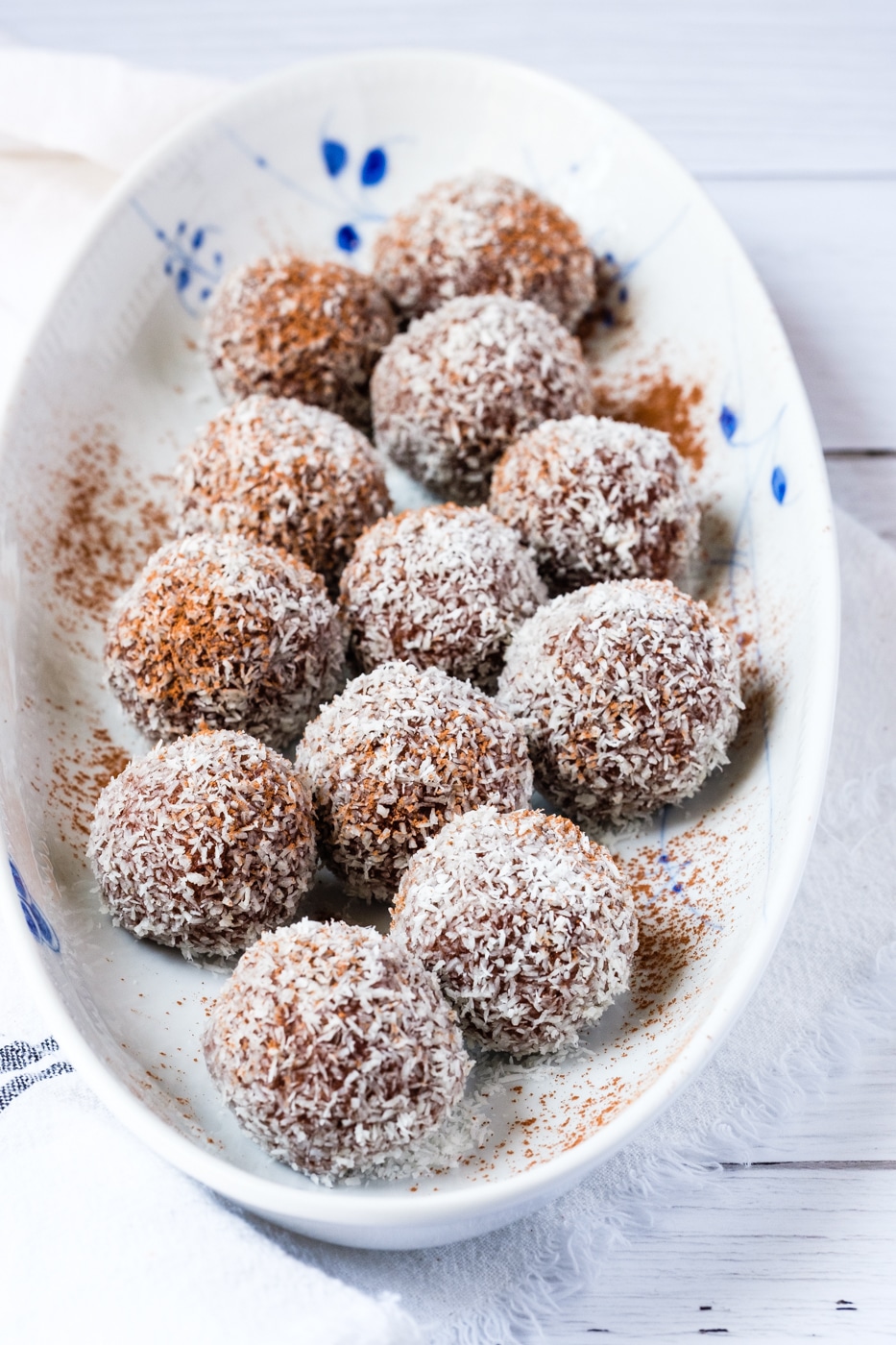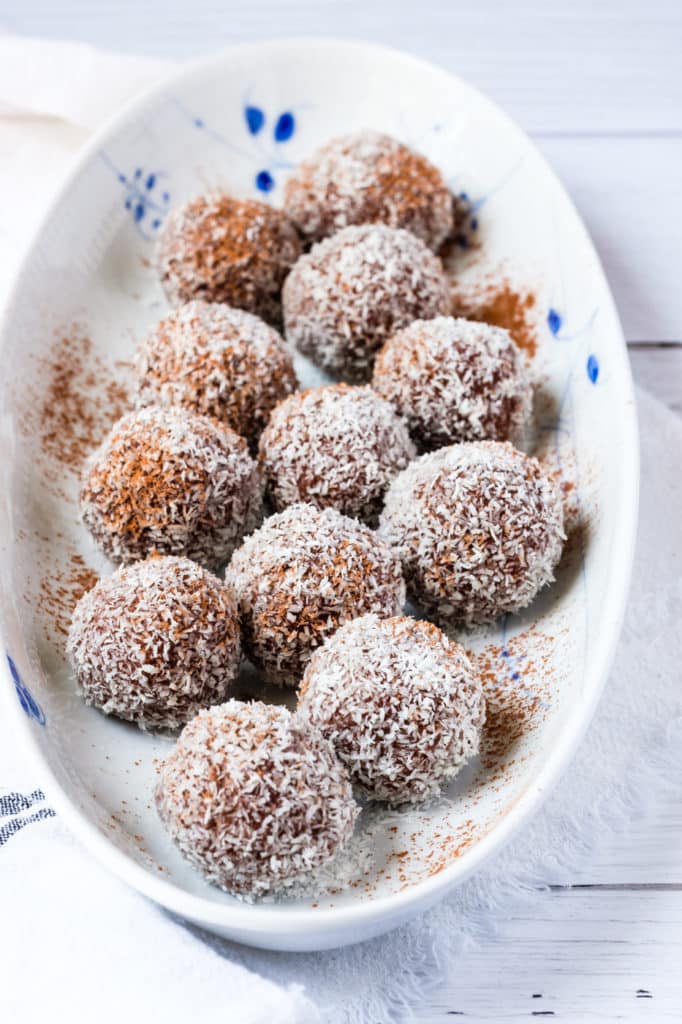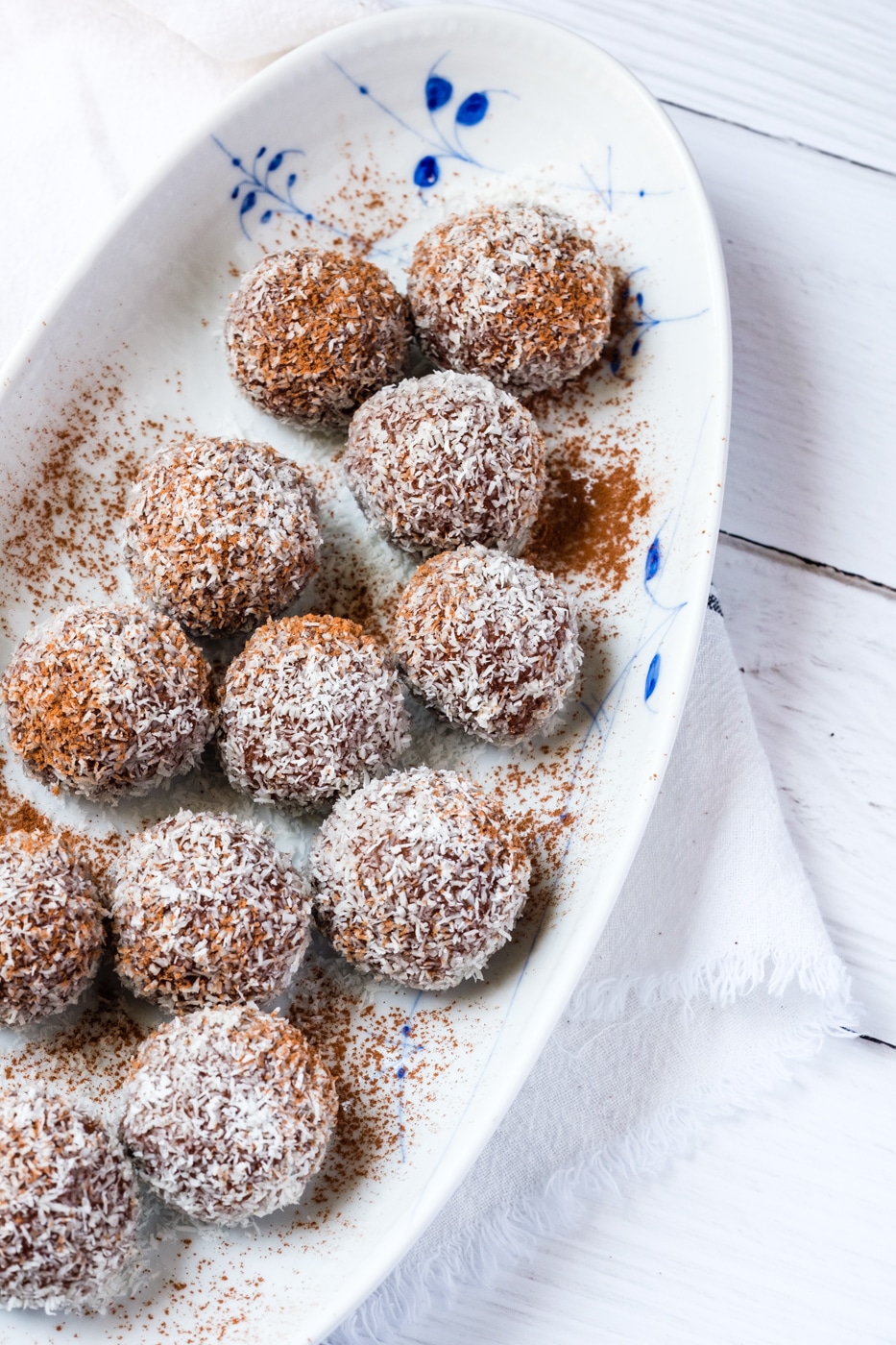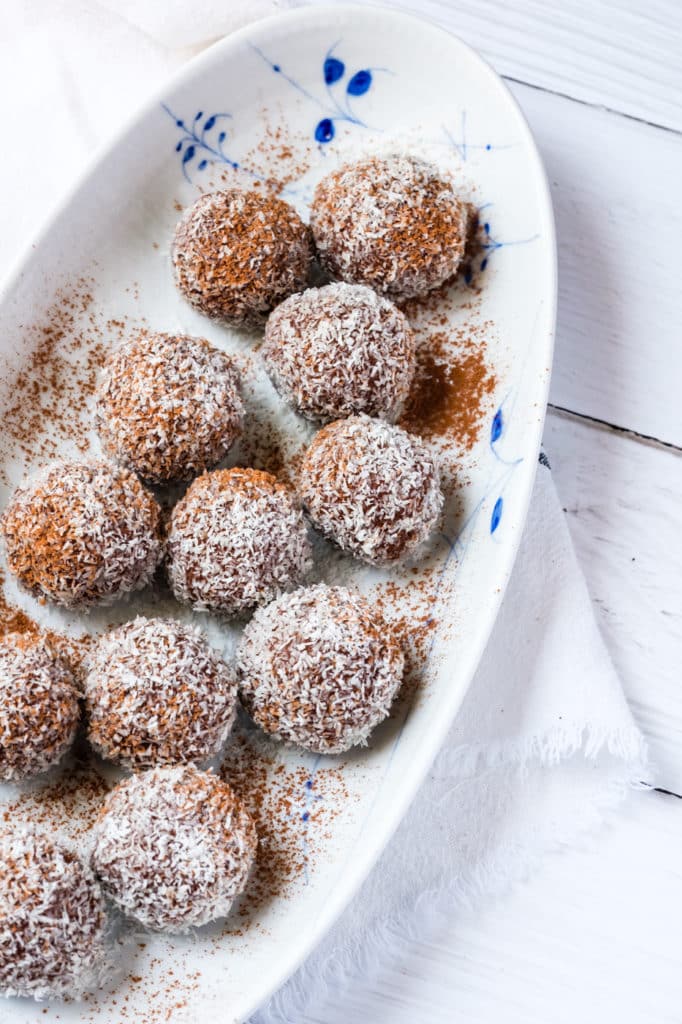 *This post contains affiliated links, which means I get a small commission if you choose to purchase something via one of my links, at no extra cost to you.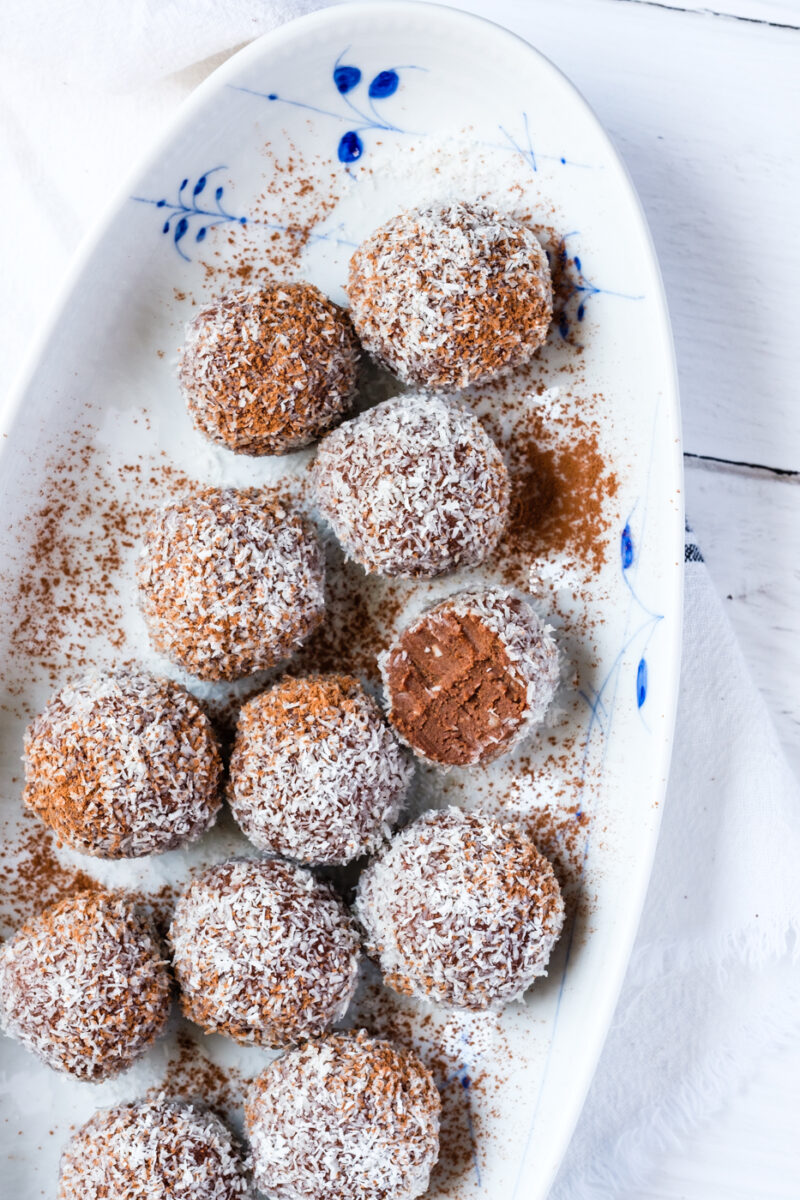 Print Recipe
Danish Rum Balls, The Plant Paradox Way
Ingredients
about 6 cups of roughly chopped leftover cakes (see the picture, my processor is 7 cups and it was almost full)

2 - 3 tbsp of home made berry jam (I used organic strawberry jam, see above in the text how I made it)

3 - 4 tbsp pure raw cacao powder (some of my cakes, the Lamingtons, already had some chocolate in the mix, so 3 tbsp was enough for me)

3 - 4 tsp rum (if you use rum essence be careful with how much you add as it can be quite strong)

Optional - few dated or figs if you have a more pronounced sweet tooth.
Instructions
1
Add the leftover cakes to a food processor and pulse until a paste forms
2
Add the jam, raw cacao powder and the rum and mix again (also a couple or dates or figs if using).
3
You can taste and adjust ingredients as you like.
4
Form the paste into balls and coat them with shredded coconut.
5
Refrigerate for few hours before eating. You can also freeze.
Notes
This makes about 15 rum balls, the size of a ping pong ball.