Keeping it simple, using available ingredients, has been my focus lately. This almond ricotta stuffed portobello is a nutritious and healthy meal. It takes five minutes to prepare and one single pan. I had few items available in the fridge and just tried to combine them the best possible way. But I had no expectations when it comes to taste. But…
Almond ricotta and almond cream cheese
Almond ricotta and almond cream cheese (I buy the Kite Hill brand from Whole Foods) are some new favorites. Not because I try to replace dairy cheese, but because I like the products as it is. Both are super tasty and clean. Even my husband likes them – who is not really a fan of alternative stuff, especially when it comes to cheese. He didn't even notice that the almond cream cheese we had the other day was not real cheese.
Almond ricotta stuffed portobello, a simple and delicious meal
So back to this beautiful, simple and delicious meal. I had one huge Portobello mushroom, about 3oz almond ricotta and a handful of Brussels sprouts. I would say this is a meal for one, but I only had half the mushroom because I'm making a conscious effort lately to stop when I feel I start to get full. Otherwise, I can easily overeat when something tastes good.
For more recipes with almond ricotta, you may like Mini Bella Mushrooms Stuffed with Almond Ricotta and Oregano and Easy Almond Ricotta and Kale Salad.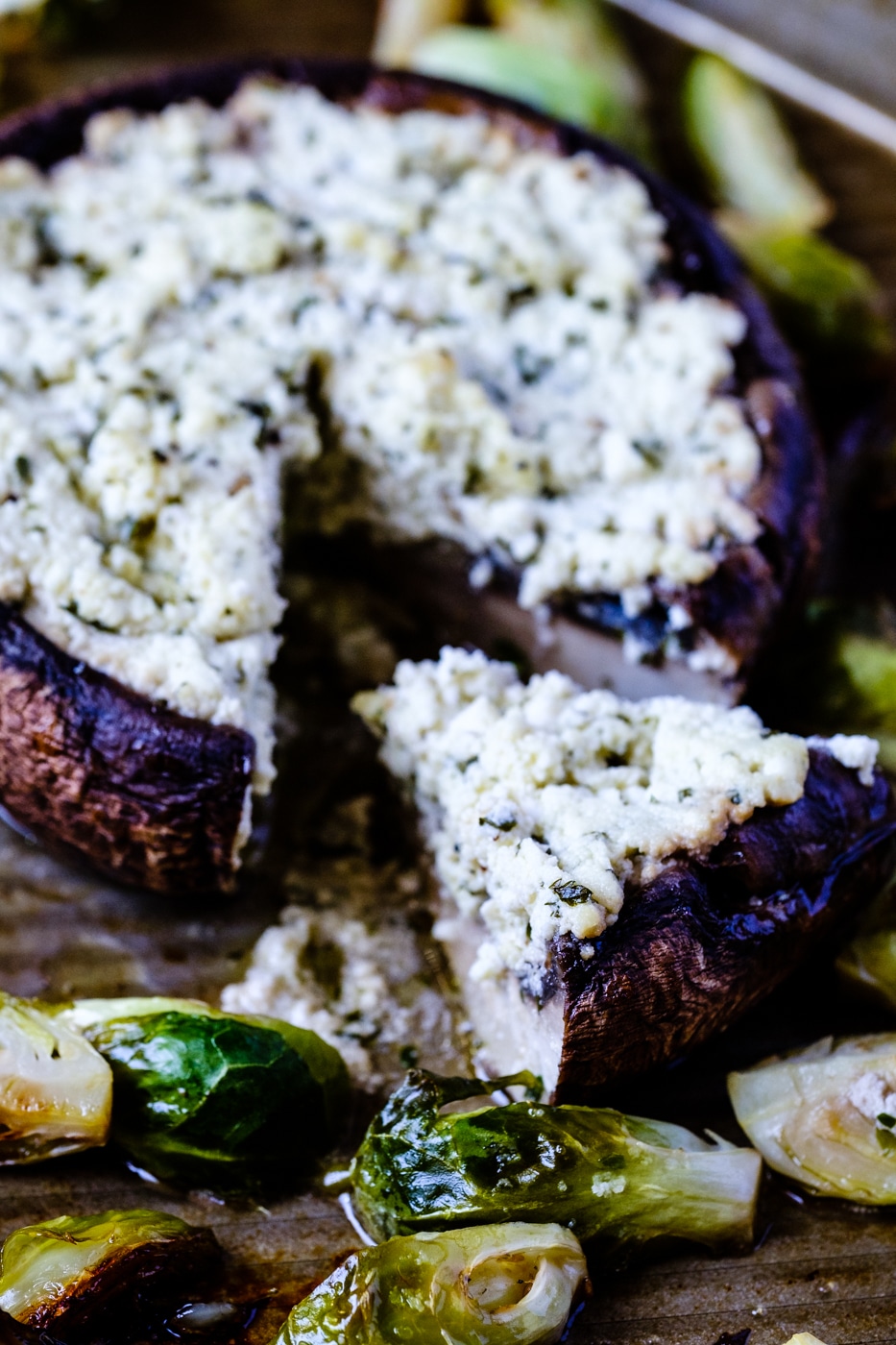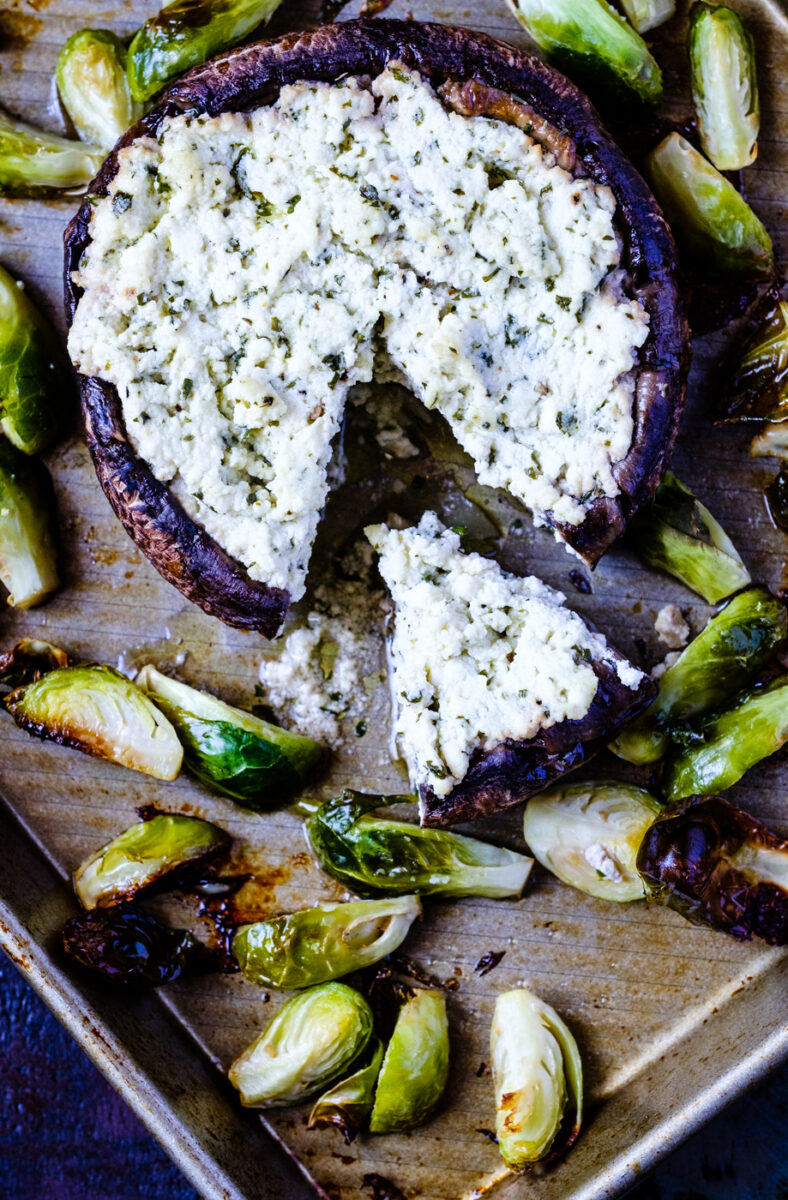 Print Recipe
Almond Ricotta Stuffed Portobello with Brussels Sprouts
Ingredients
1 big Portobello mushroom, stem removed (you can use small ones but you will have to adjust portions and cooking time)

3 oz almond ricotta

1 1/2 tsp dry parsley

a sprinkle of dry thyme

1 garlic clove, smashed

1 tbsp extra virgin olive oil for the ricotta filling + more for the mushroom and pan

about 10 Brussels sprouts, cut in quarters

salt and pepper
Instructions
2
Wash and dry the mushroom, cut the stem, add the smashed garlic clove in the center hole where the stem was, sprinkle with olive oil, salt and dry thyme.
3
Make the ricotta filling by mixing almond ricotta, olive oil, dry parsley, a sprinkle of dry thyme, pepper and stuff the concave part of the mushroom. Add to a baking sheet.
4
Add the quarters Brussels sprouts to the baking sheet, sprinkle with olive oil and salt, cover loosely with aluminum foil (I usually avoid the aluminum touching the food).
5
Put the pan in the oven for 30 minutes. Remove the foil after 20 minutes, and cook uncovered for another 10 minutes.