Spring is here and with it our beloved berries. If you, like me, are sensitive to nightshades and lectins and think you can't have a vibrant and delicious salsa anymore, fear not. If you ask me, this strawberry salsa is even more vibrant and delicious than tomato salsa. It is an easy nightshade-free salsa.
No nightshades? No problem. Strawberry salsa is even better.
I've been sharing this nightshade-free strawberry salsa recipe on my Instagram several times previously. But I think is time now to have a recipe here on the website, even though it's the easiest and simplest thing to make. Plus, with the coming of spring, we get to enjoy seasonal strawberries. So this is the perfect time to share the recipe.
I started to use berries – strawberries and raspberries – in savory dishes when I realized I wanted my food to have a touch of red, in the absence of tomatoes. Colors are important to me when I make a meal. I think there are reasons for that, beyond aesthetics.
Strawberries and raspberries have a similar taste profile as tomatoes and even a similar texture. They add that perfect balance of sweetness and acidity that we usually need in a salsa. The rest of the ingredients are fresh cilantro, red onion, lime, salt and pepper and extra virgin olive oil. You can add a touch of cayenne or sriracha if you feel you want something spicy, but I prefer to add sriracha separately and let the strawberries shine.
Only buy organic strawberries
As with anything, using high-quality ingredients is essential. Only buy organic strawberries, as the conventional ones are loaded with pesticides.
Use a high-quality finishing salt, like Maldon Sea Salt Flakes, Redmond Sea Salt, or Himalayan Pink Salt. One of my favorite extra virgin olive oils is Gundry MD Chef's Select Organic Extra virgin Olive Oil.
Gundry MD Chef's Select Organic Extra Virgin Olive Oil
Chef's Select Organic Olive Oil is a brand new way to enjoy the benefits of high-quality olive oil packaged in a high-grade oil that's perfect for cooking.
Gundry MD Chef's Select Organic Olive Oil is grown in an incredibly unique environment in Morocco, known as "LES TERROIRS DE MARRAKECH." The result is a robust, delicious olive oil you can use to cook healthy, elevated meals for your family.
This is the olive oil you want for your daily healthy cooking. Save more than 25% when buying Gundry MD Chef's Select Organic Extra Virgin Olive Oil here on my Ambassador Store.
I made this nightshade-free salsa for tacos, my husband loves it and he couldn't believe it. Strawberries are so perfect for making salsa. Last night we had it with steak tacos and it was divine. Use the salsa with my grain-free tortilla and plantain chips:
And for another salsa recipe, you may like my Lectin-Free Avocado Salsa.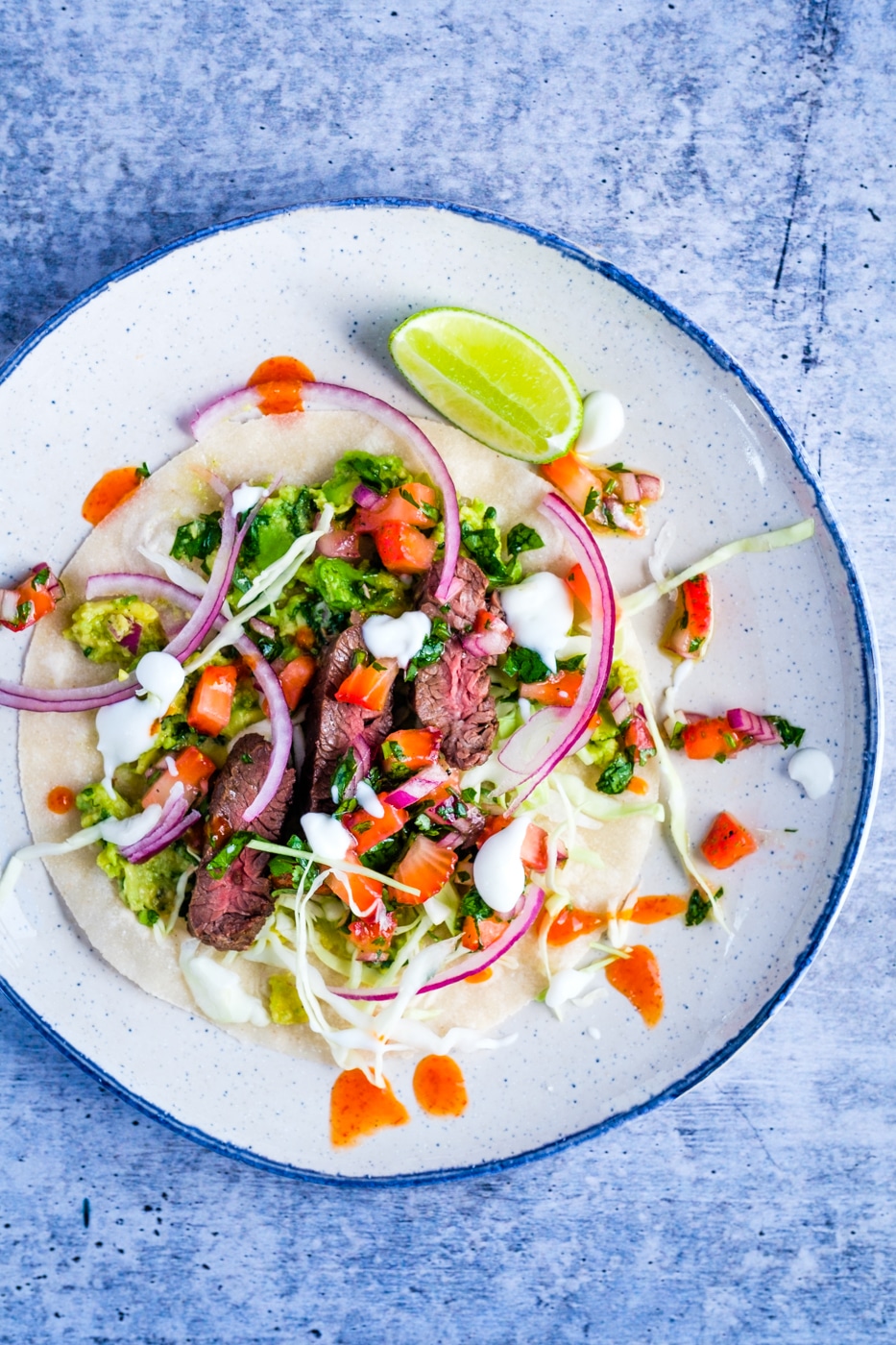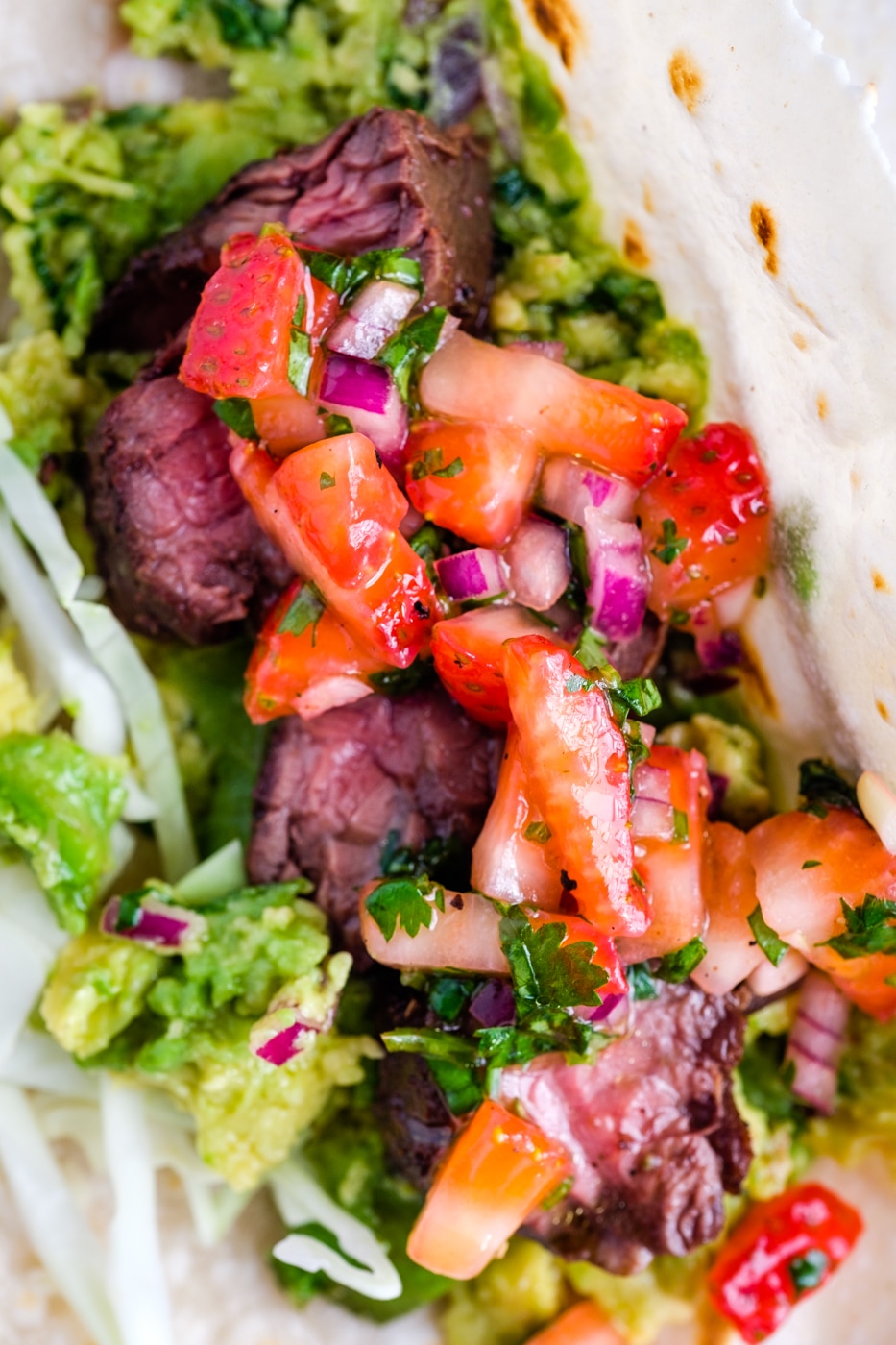 *This page contains affiliated links, which means I get a small commission if you choose to purchase something via one of my links, at no extra cost to you.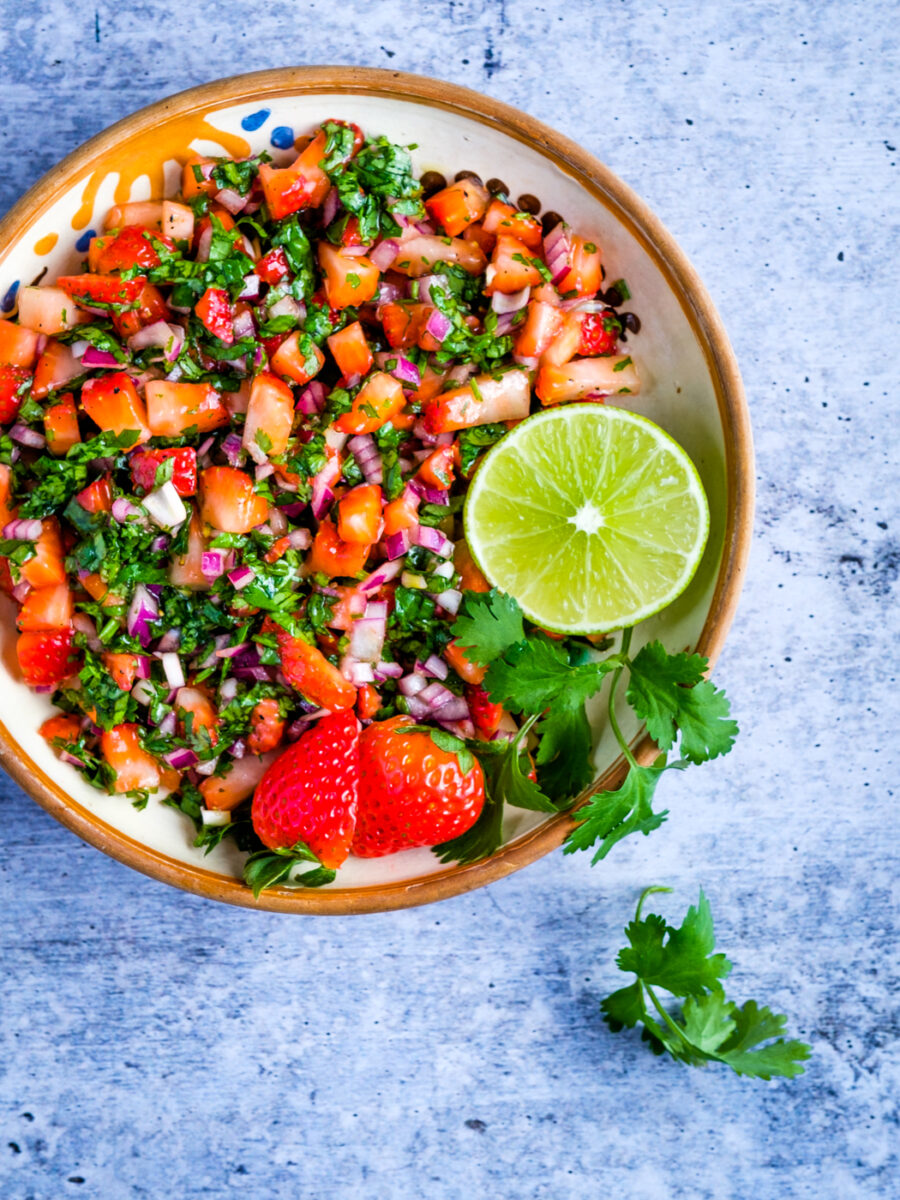 Print Recipe
Strawberry Salsa
Your perfect replacement for tomato salsa.
Ingredients
4 big strawberries (or 6-7 if they are smaller)

3 tbsp finely chopped red onion

a handful of fresh chopped cilantro

about 1/2 lime, juice

salt (use a finishing salt, a good quality one)

pepper

about 1-2 tbsp extra virgin olive oil
Instructions
1
Mix all the ingredients in a bowl. Taste and season, taste and season, until you reach your desired taste. I like to refrigerate for about 15-30 minutes before eating, it's not necessary but will give some time for the flavors to infuse.