I have been having my eye on kohlrabi for quite some time, and I have been exploring different ways to cook it and eat it. In my new cookbook I have a recipe for kohlrabi fritters, and I enjoy eating it raw as part of my raw veggie platters. But this kohlrabi chicken soup must be my favorite so far. Not only this soup is lectin-free, but it is also low in histamine.
What is kohlrabi?
Kohlrabi is a plant from the Brassica family, so a cruciferous. It's also called "German turnip", despite the fact that it has nothing to do with a turnip.
When my husband had the first bite of this kohlrabi soup, he asked if those cubes are apples. The texture does resemble an apple, and the taste is something between a cabbage, broccoli and an apple – pretty mild, and not too sweet.
I love it and this kohlrabi soup will become a staple, whenever I find kohlrabi.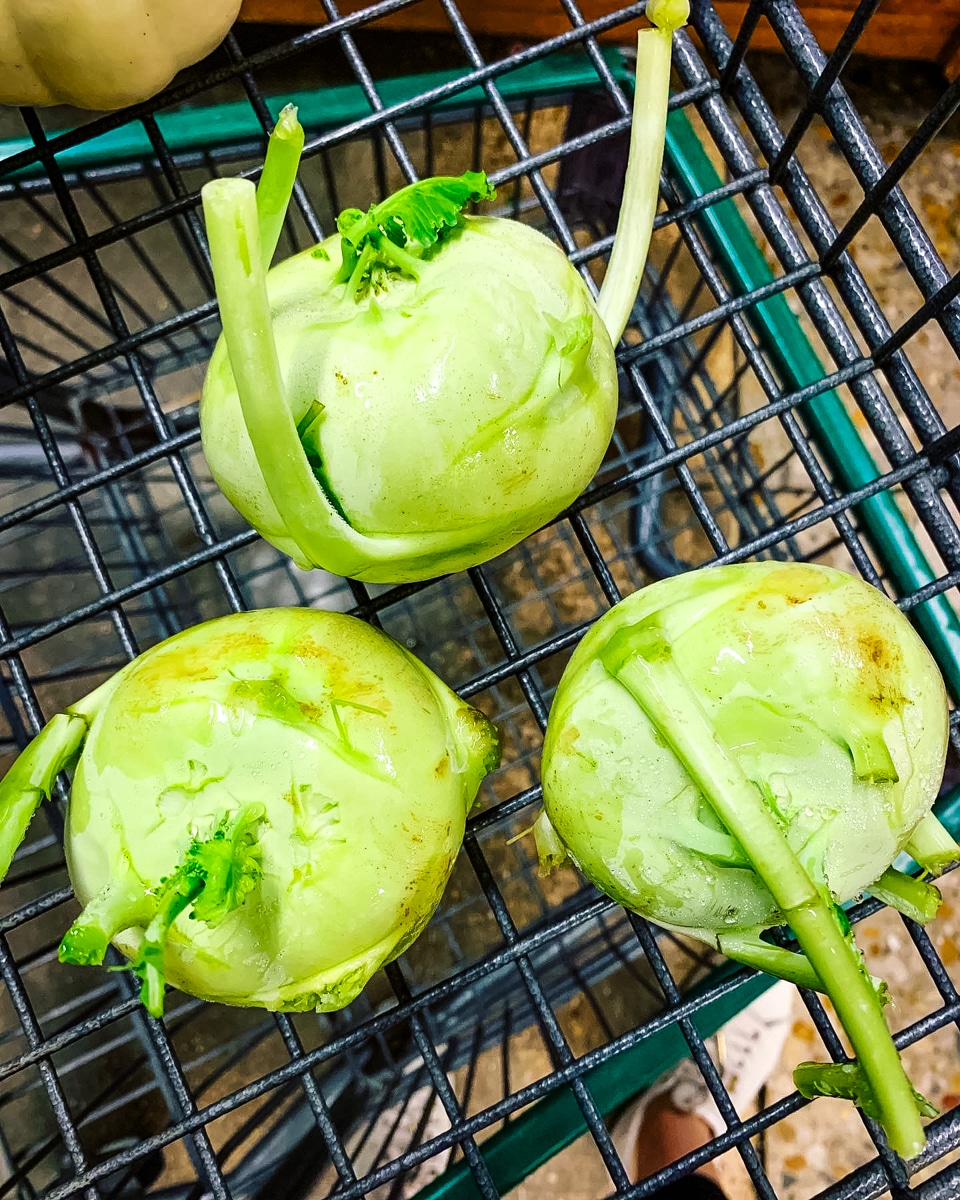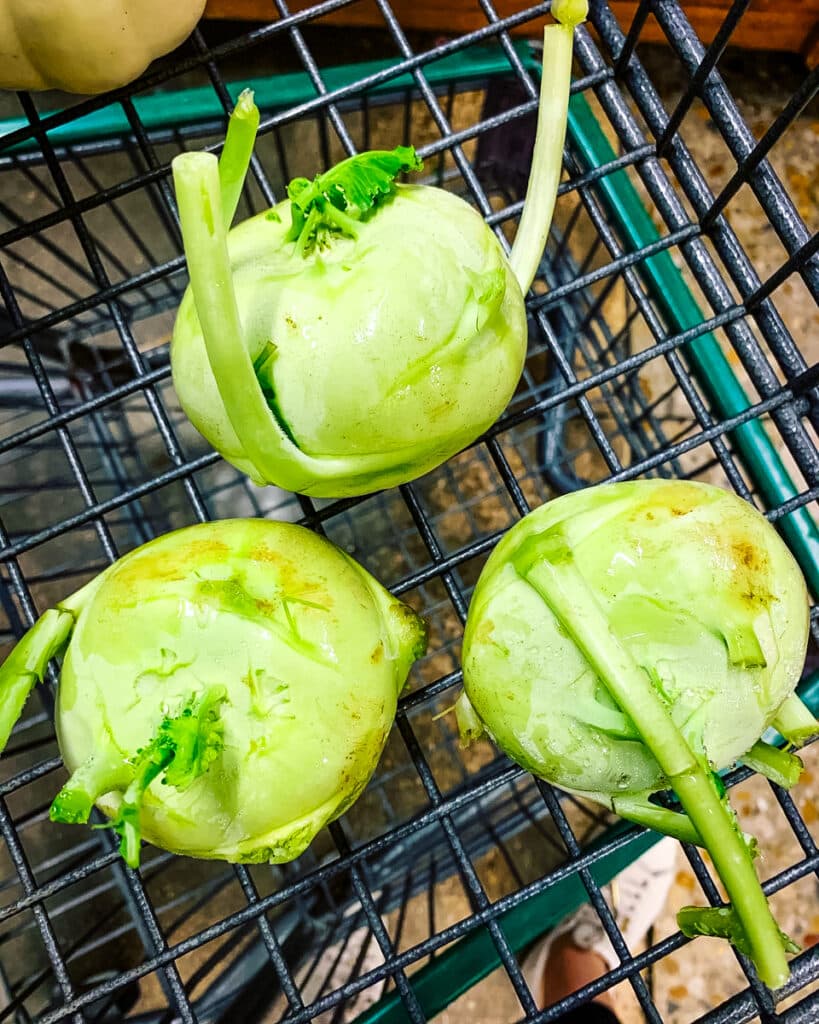 Ingredients for a kohlrabi chicken soup
It's really easy to make, pretty fast, and only requires a few, simple ingredients:
kohlrabi
pastured chicken breast
coconut milk (the one in a can, I used this one)
a yellow or sweet onion
garlic
fresh lemongrass
cilantro
salt and pepper
olive or avocado oil
And for thickening, especially if you are using coconut milk without gums, a tiny bit of arrowroot flour. You might not need it if the coconut milk has gums in it, as it is already quite thick.
I was debating whether to call this a soup or a stew, but I ended up eating it with a spoon, so a soup recipe it is. My husband eats it with Indian Basmati rice, but even he ended up using a spoon. The texture is that of a Thai coconut soup.
*This post contains affiliated links, which means I get a small commission if you choose to purchase something via one of my links, at no extra cost to you.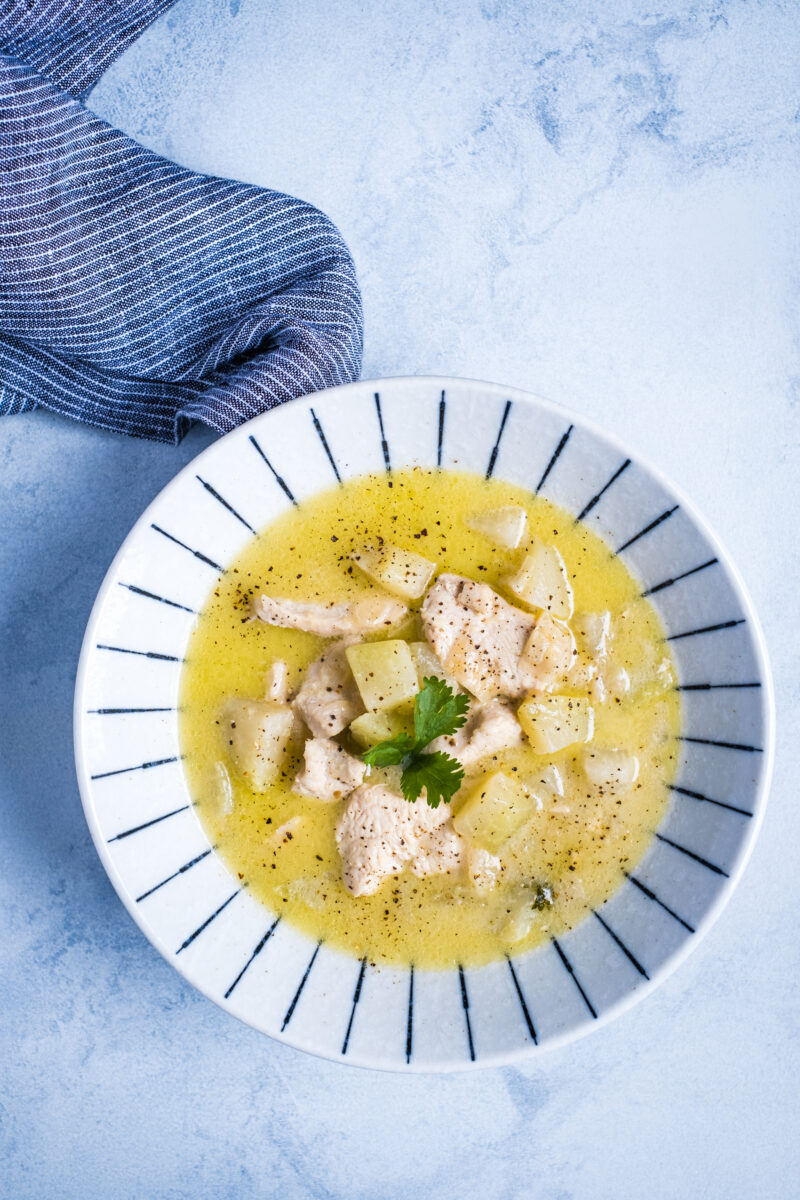 Print Recipe
Kohlrabi Chicken Soup with Lemongrass and Ginger
Ingredients
extra virgin olive oil/avocado oil
1 medium yellow or sweet onion, chopped
1 pound boneless (2 breasts), skinless chicken breast, cut into bite-size pieces
1 big garlic clove, smashed and chopped
1 thumb size ginger (or larger), peeled and grated
3 medium kohlrabi bulbs, peeled and cubed
1 can coconut milk
1 stick lemongrass (3 inches long), smashed at one end
salt and pepper to taste
1 tablespoon arrowroot powder
fresh cilantro
Instructions
1

In a big sauteeing pan, sautee the onion, on medium heat, until soft, about 10 minutes.

2

Add the chicken and garlic, and cook for about 10 minutes, stirring, until the chicken is no longer pink.

3

Add the garlic, the ginger and the kohlrabi, and stir well, and sautee for about 2 more minutes.

4

Add the coconut milk and the lemongrass stick, some salt and pepper, cover and simmer on low heat for about 10 to 15 minutes. The kohlrabi doesn't need to be overcooked, a little bite to it is nice. But, if you prefer it softer, simmer until the desired consistency.

5

Taste and add more salt and pepper if necessary.

6

If you used coconut milk without gums, mix one tablespoon arrowroot powder with cold water and add it to the sauce, stir well. It will thicken a little bit.

7

Sprinkle with fresh cilantro and serve as it is, with Indian Basmati rice if is part of your diet, or cauliflower rice.
Notes
If you haven't worked with lemongrass before, know that the outer layer needs to be removed, and the stick to be smashed (I did it with the handle of a knife) in order to release the flavor. Just make sure you are not smashing it all the way, as if it gets broken down in the soup you will have some woody sticks you'll need to take out. Just smash the stick leaving about one inch at one end, to hold everything together.