You know you are a food nerd when you are incredibly excited about the cracking of a Parmigiano Reggiano wheel and sampling the heart of the "king of cheeses". It happened this past weekend at Whole Foods, and I'm in cheese heaven. Those samples were the best pieces of cheese I've ever had. Since I bought a big chunk of Parmigiano that day, I wanted to make something hard to find in stores, real Parmigiano Reggiano crisps.
Parmigiano Reggiano "The King of Cheeses". Difference from Parmesan explained?
Yes, I know, the crisps are everywhere in stores. They are the latest keto craze, but they are not made with the real Parmigiano from Italy. They are made with what in the US is called "Parmesan". So if you see " Parmesan " on a label, it's not the real deal Parmigiano Reggiano, which is a protected name under European law.
According to www.parmigianoreggiano.com, Parmigiano-Reggiano is produced exclusively in the provinces of Parma, Reggio Emilia, Modena and parts of the provinces of Mantua and Bologna, on the plains, hills and mountains enclosed between the rivers Po and Reno. You can read all the details about the history and craftsmanship involved in making the "king of cheese" at the above link.
Milk and casein A1 and A2
***
In the Plant Paradox book, Dr. Steven Gundry writes (page 308): "This aged, hard grating cheese, is made from cow's milk collected only during the spring and fall grass-growing season. Use only a product imported from Italy, where the cows also do not have the casein A-1 mutation. Parmigiano Reggiano is sometimes called the king of cheeses. Do not mistake generic Parmesan cheese for the real McCoy."
***
It is generally agreed that cows in Southern Europe, and especially Italy, still produce milk with casein A2 (although sometimes it is more a question of the prevalence of casein A2), which is easier to digest and many times tolerated by those who can't have cheese made with casein A1. So, if you can tolerate cheese with casein A2, you are lucky because some of the best cheeses come from Italy, France, and Switzerland.
While searching for answers about casein, I found this paper online that lists the main cow breeds in the world and the prevalence of casein A1 or A2 in the milk they produce: Discussions of Effect A1 and A2 Milk Beta-Casein Gene on Health. If you have specific information on this topic, please comment. This is a subject we need to know more about.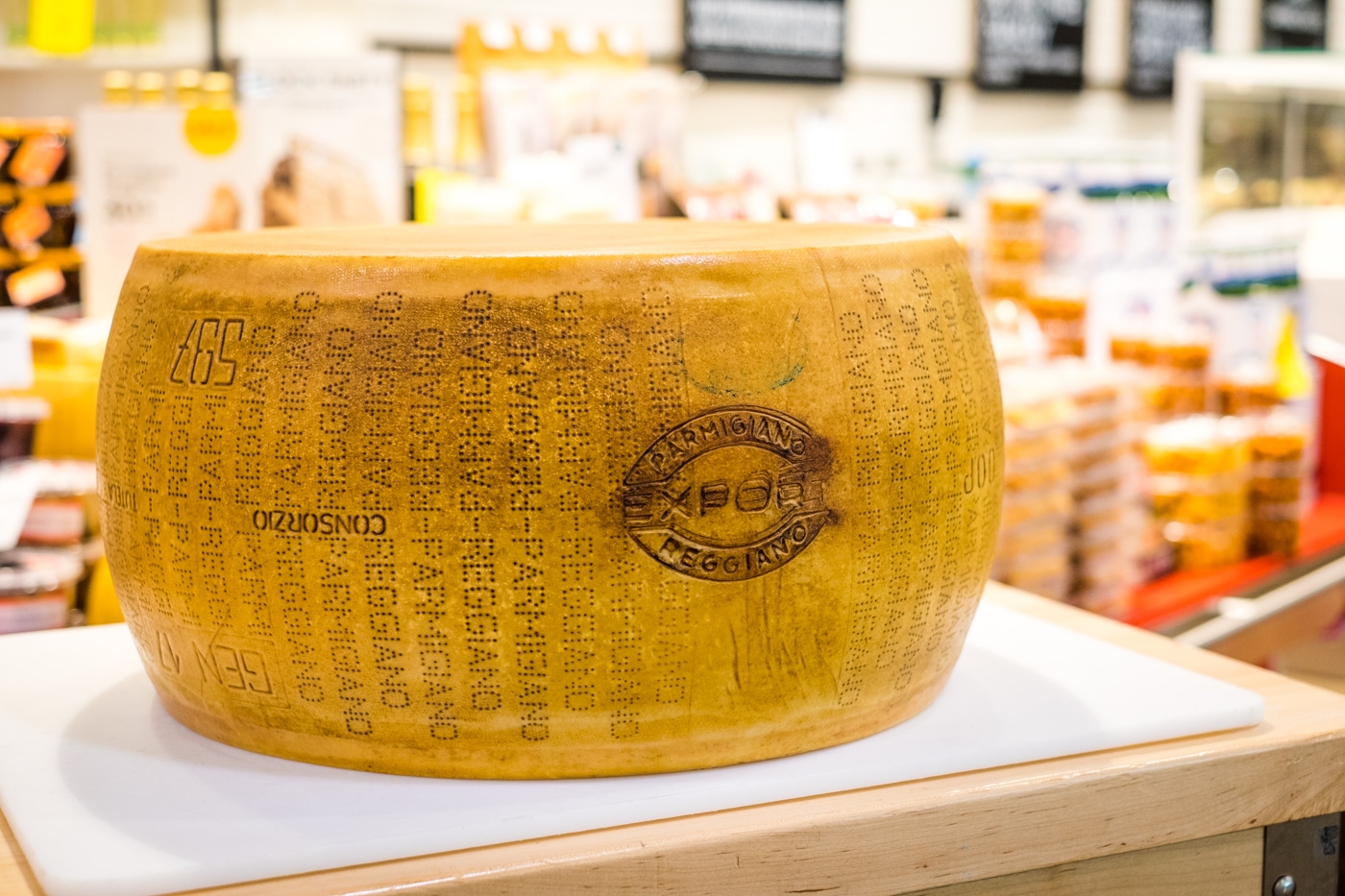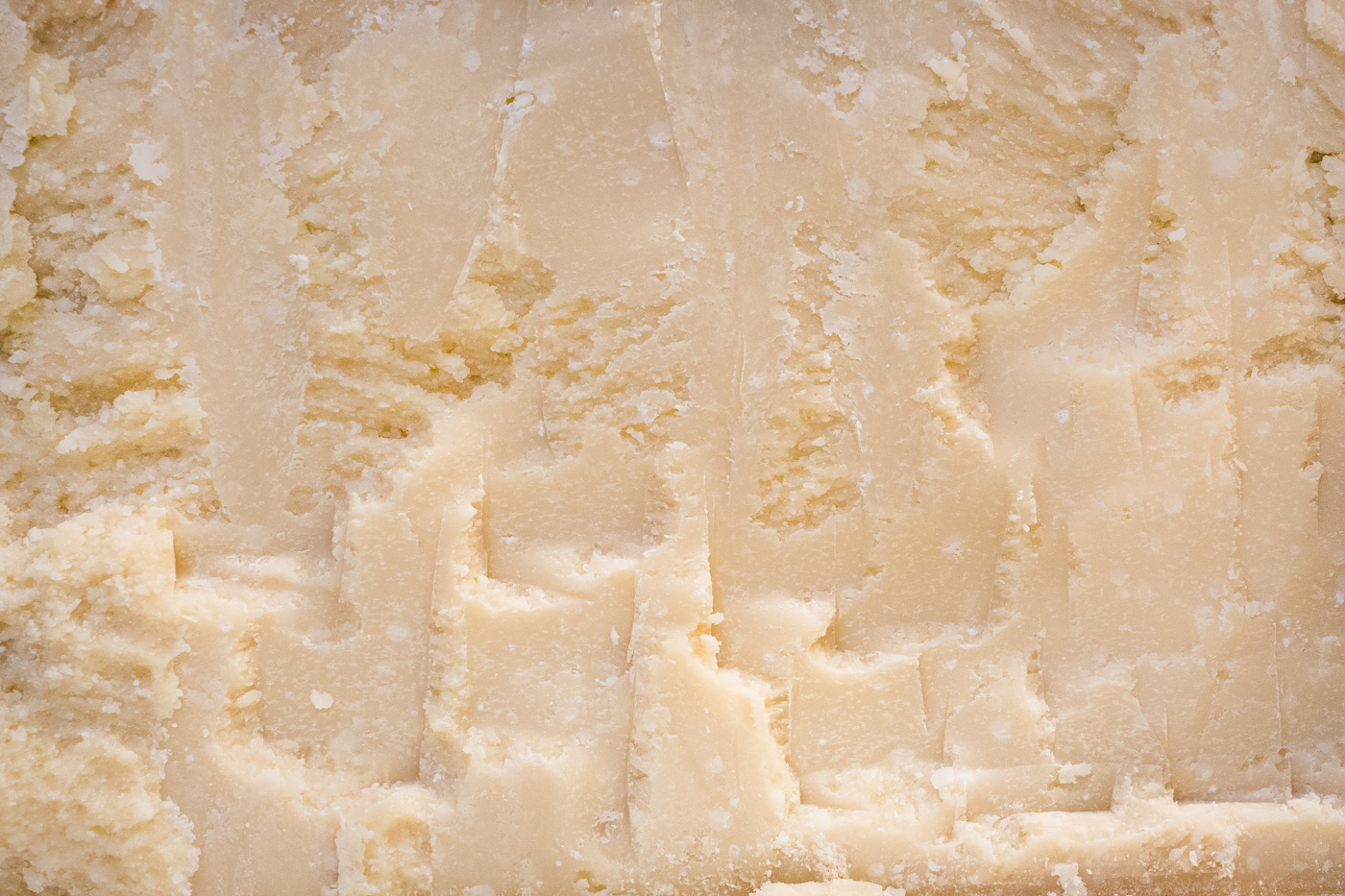 One cheese cracking block party
But, let's get back to our Parmigiano Reggiano crisps. This past weekend Whole Foods organized a cheese cracking block party when they cracked and sampled a 24 month aged, 40kg wheel of Parmigiano Reggiano.
Oh my goodness, the taste of those pieces at the wheel's core, just seeing the light and air in two years, was divine. What's funny is that while we were talking about the authentic Parmigiano Reggiano, we were surrounded by the new trendy keto snack, the Parmesan crisps. They are everywhere, and they are the new keto craze. I fell for it once, when I overlooked that they were not made with the authentic Parmigiano Reggiano.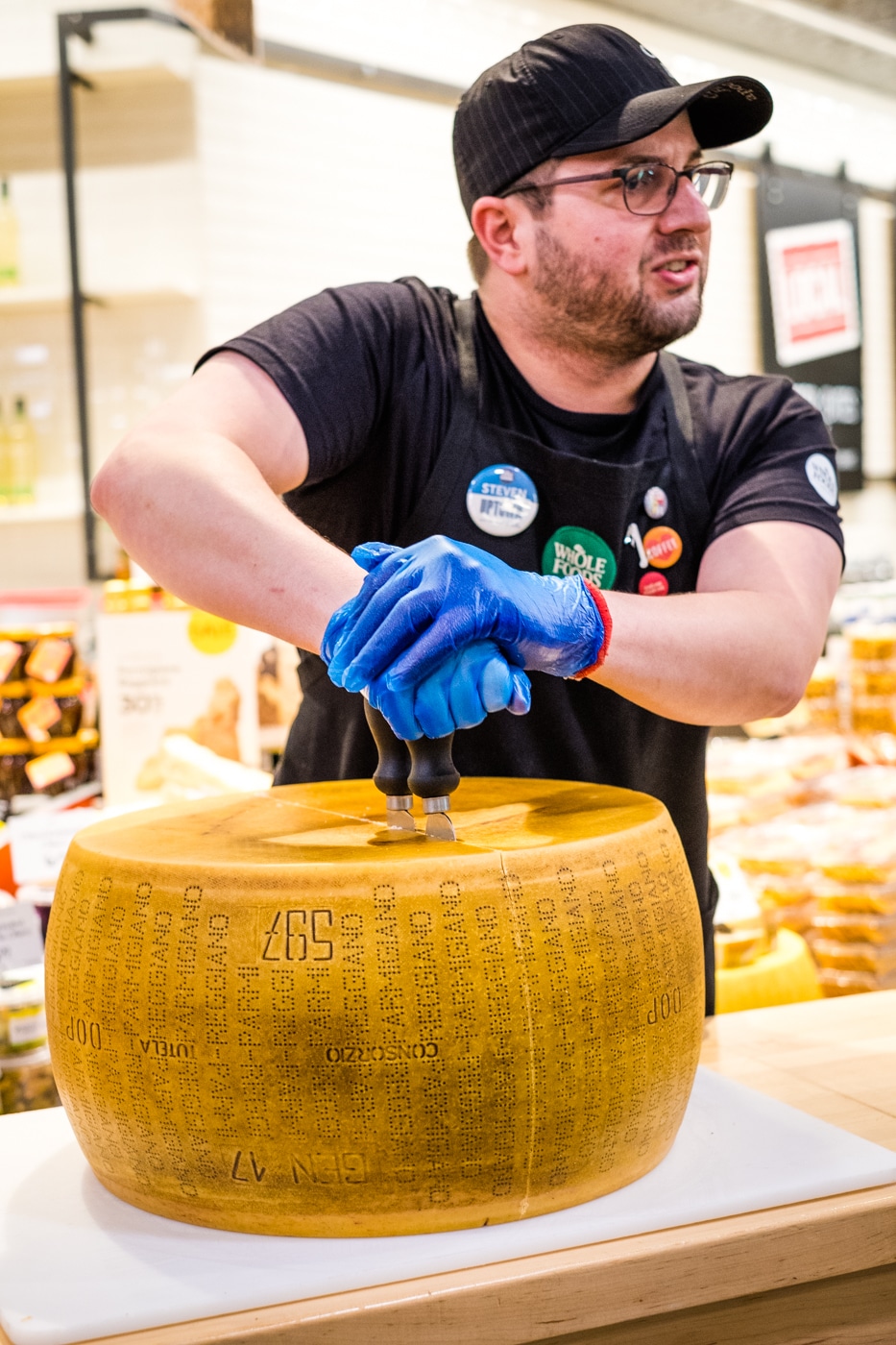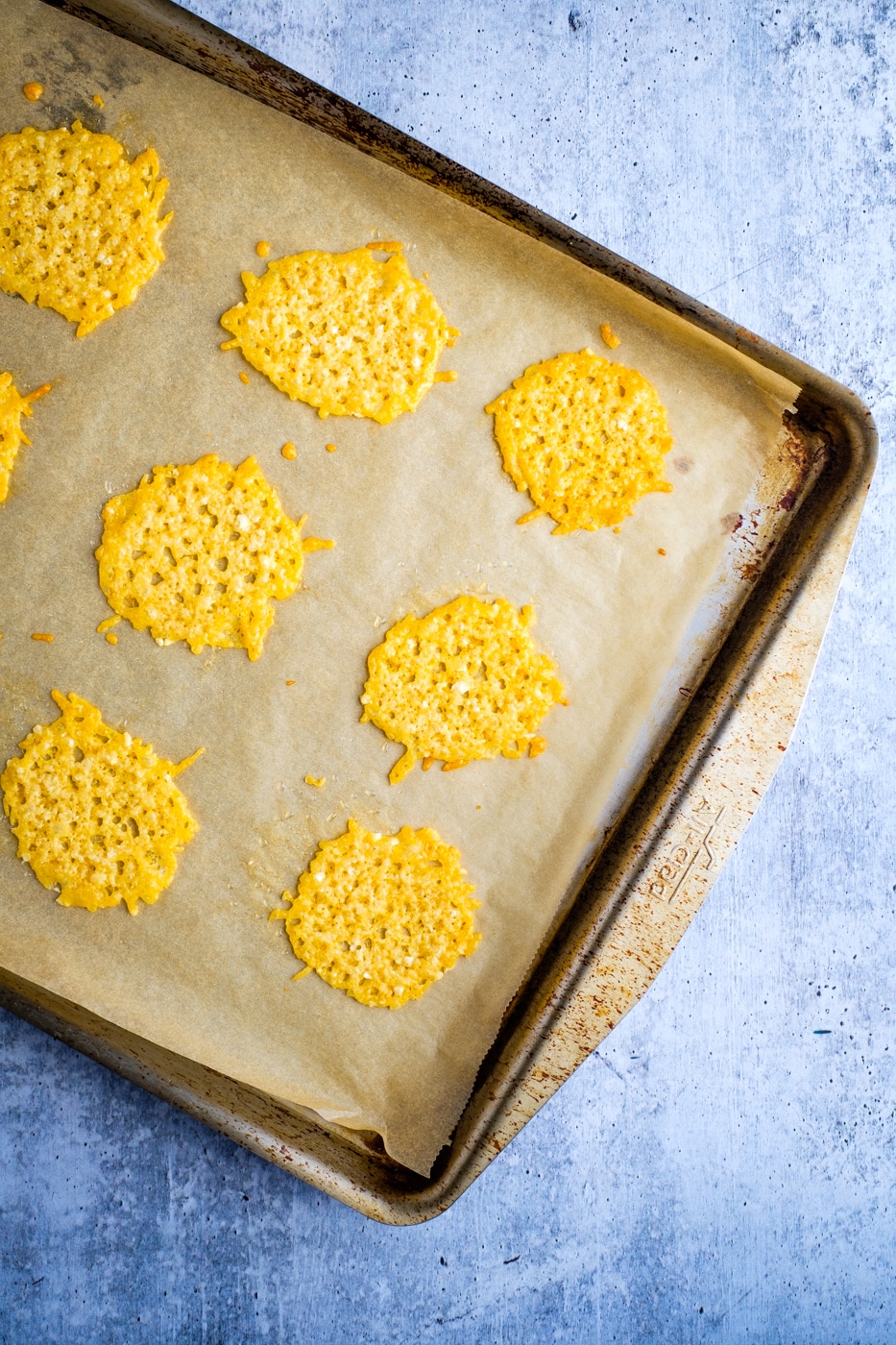 Making real Parmigiano Reggiano crisps, one simple recipe
So, all in all, to cut this story short, I wanted to see how easy it is to make these crisps at home, using authentic, freshly grated Parmigiano Reggiano.
My conclusion, there is nothing easier to make, and it only takes 10 minutes. If you look online, you will see baking timing varying from three to five minutes, but it took me nine minutes. One reason might be that my baking sheet is heavy, thick stainless steel, so it might take longer to heat.
If you use more grated Parmigiano in each bundle, it will take even longer.
Anyway, keep an eye on them and take them out when they are golden and crispy. The temperature I used was 400F.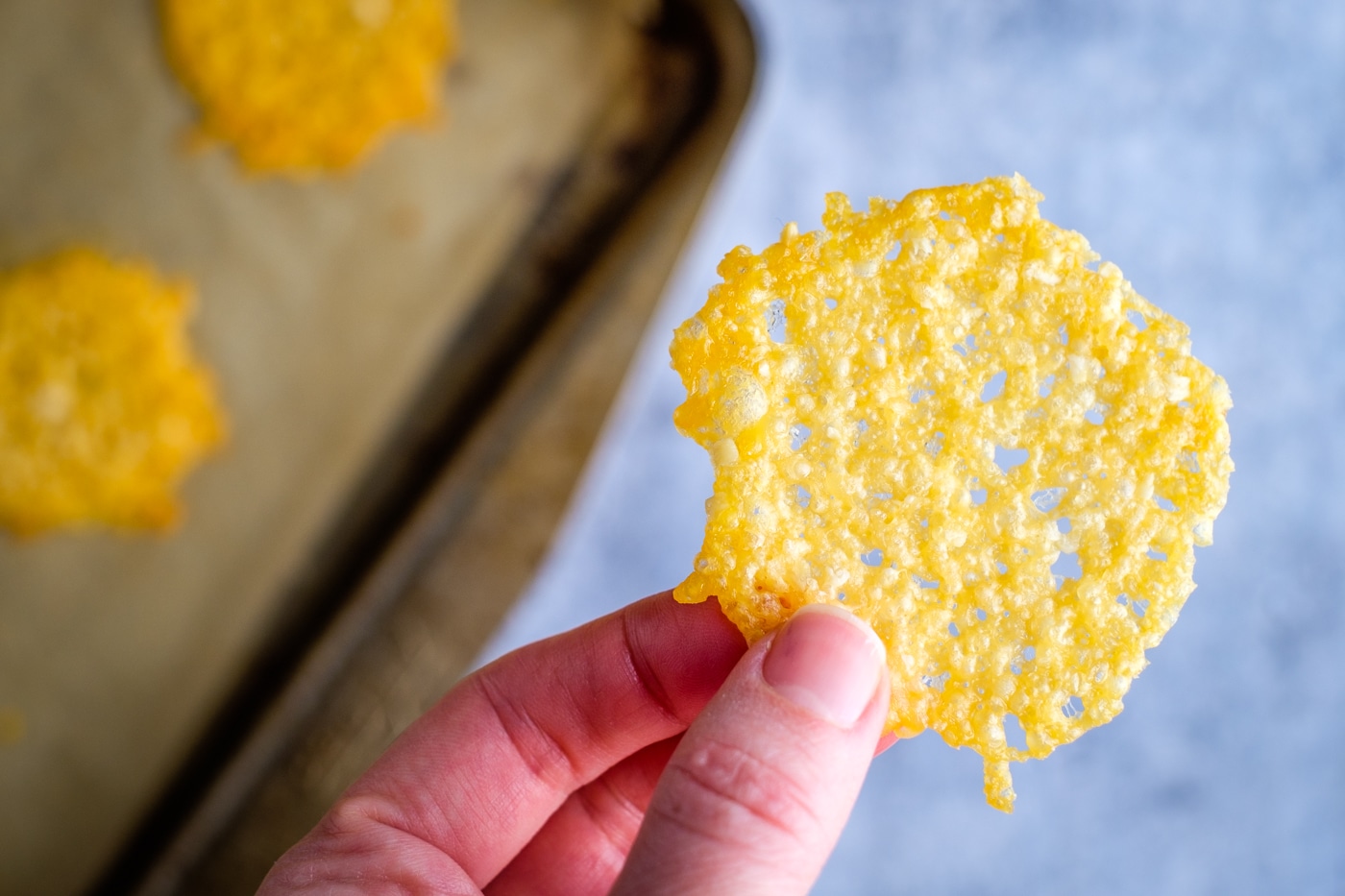 Oh, and a fun fact, don't throw away the hard crust. Use it when you make stock. It will give an incredible umami flavor to your dishes.
Check out my recipe of Grain-Free Fettuccine Carbonara for another way to use Parmigiano Reggiano as a replacement for the famous Italian cheese Pecorino Romana or in combination with it.
*This post contains affiliated links, which means I get a small commission if you choose to purchase something via one of my links, at no extra cost to you.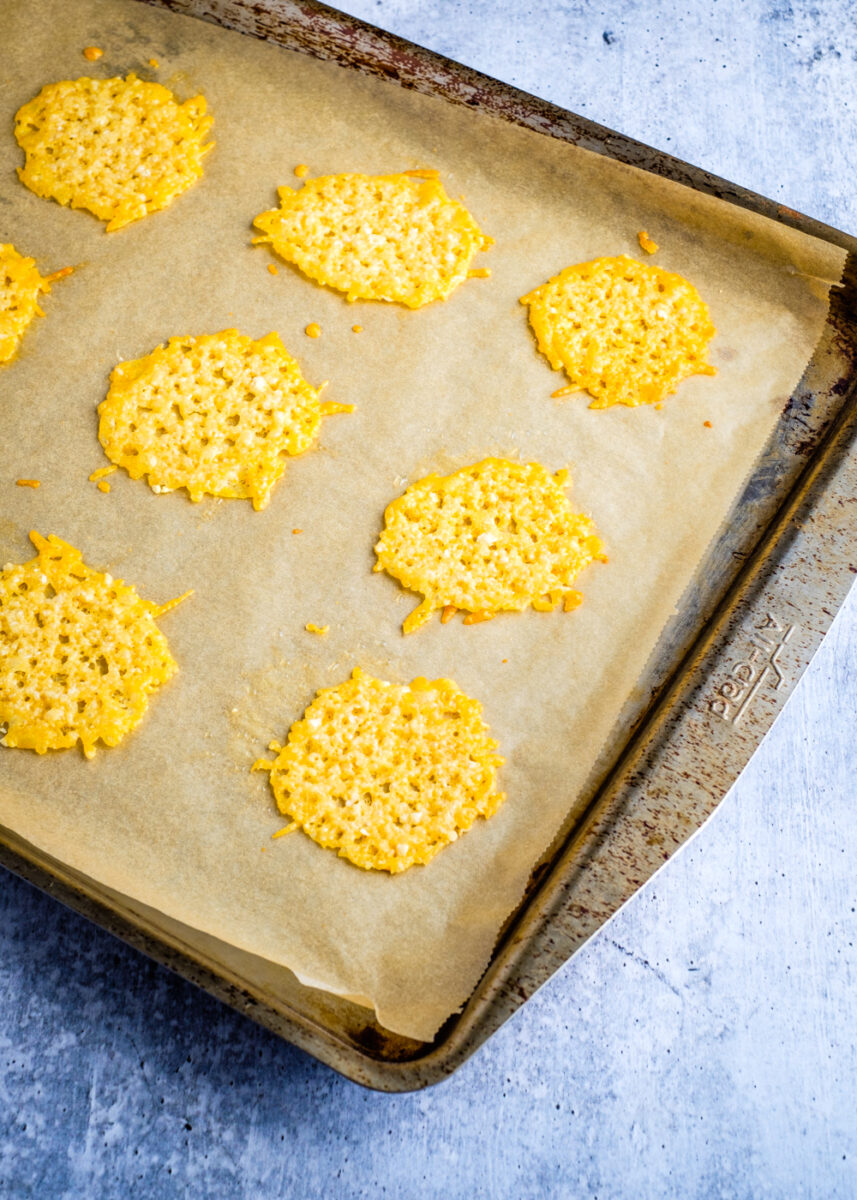 Print Recipe
Real Parmigiano Reggiano Crisps. Super Simple
There is an easy way to make these keto snacks at home.
Ingredients
1 packed cup freshly grated Parmigiano Reggiano
Instructions
1
Preheat the oven to 400F.
2
Line a baking sheet with parchment paper.
3
Grate the Parmigiano Reggiano cheese and arrange it in thin layer bundles on the parchment paper. You can make any shapes you want. I baked mine for 9 minutes, but some say it can take as little as 3 minutes, so keep an eye on them, checking every 2 minutes or so. They are golden and crispy when they are ready. (If they are still bubbling, it means they need more time). Let them cool.
4
Store in a glass jar or container at room temperature.
Notes
If your bundles have more Parmigiano in them, they can take double the time to bake. The sign they are ready is that there is little or no more bubbling activity. Don't let them burn. Even if they are not crispy when you take them out, they'll crisp out outside the oven.