Fattoush salad is traditionally made of many lectin-heavy vegetables and pita croutons, which makes this famous salad not friendly to people who avoid gluten and lectins. A few preparation tricks and a couple of easy cassava tortillas later and I am able to give you a gluten-free, lectin-light fattoush salad recipe.
This girl has lived for eight years in Dubai, where fattoush was a staple in her daily meals. I do miss Lebanese food and fattoush salad was one of those dishes I thought I will never be able to have again after I started to eat a lectin-light and gluten-free diet.
Never say never, because I actually came up with a way to make a gluten-free, lectin-light fattoush salad.
The pita croutons
This is easy. Take a few Easy Cassava Tortillas, smoother them with olive oil, and bake or cook them on a cast iron pan until crispy. I always make a bigger batch and freeze them, so it's actually really easy to crisp the tortillas up from the freezer.
I don't recommend making the tortillas the same day you want to make the salad, as it will take too long. Maybe too long for a salad. Traditionally, this salad is made with stale pitas that are fried in olive oil, so it is a way to use already made, old bread.
Alternatively, you can first cut the soft tortillas in small squares, toss them with extra virgin olive oil and bake them until crispy, or you can even crisp them on a cast iron pan or griddle.
Choose the method that comes easier to you.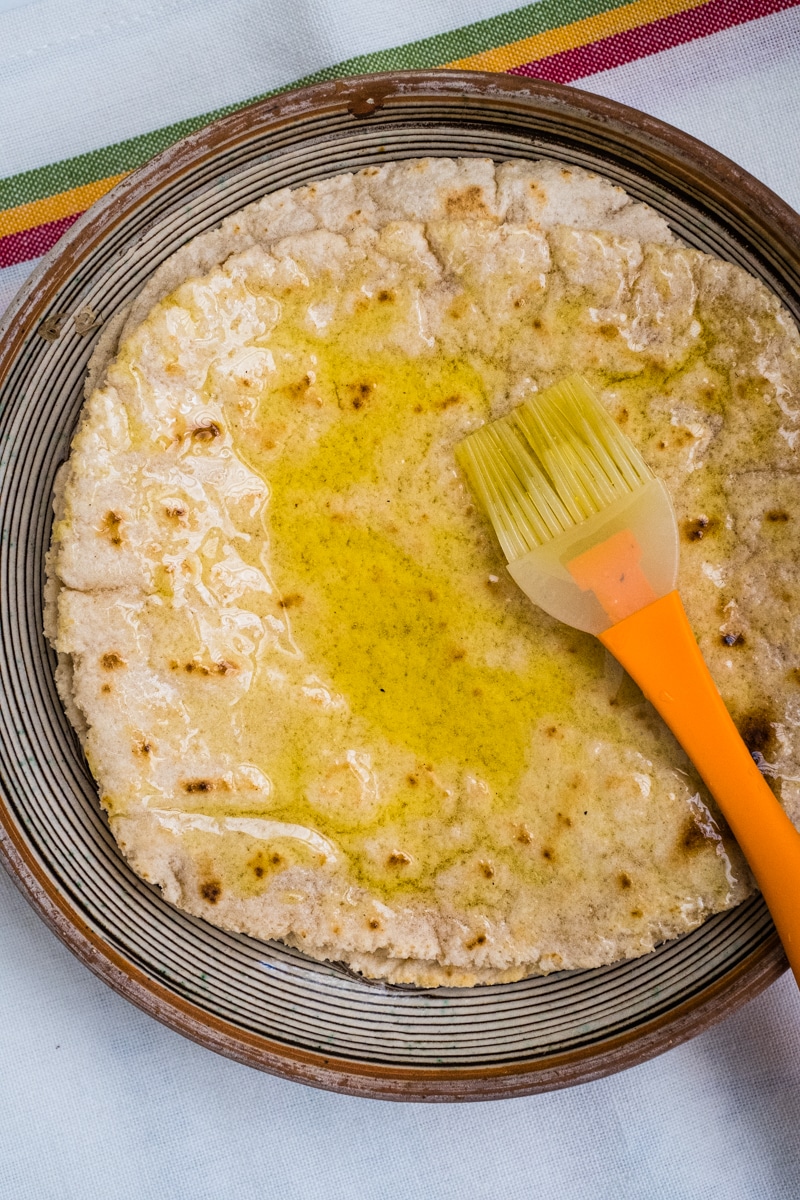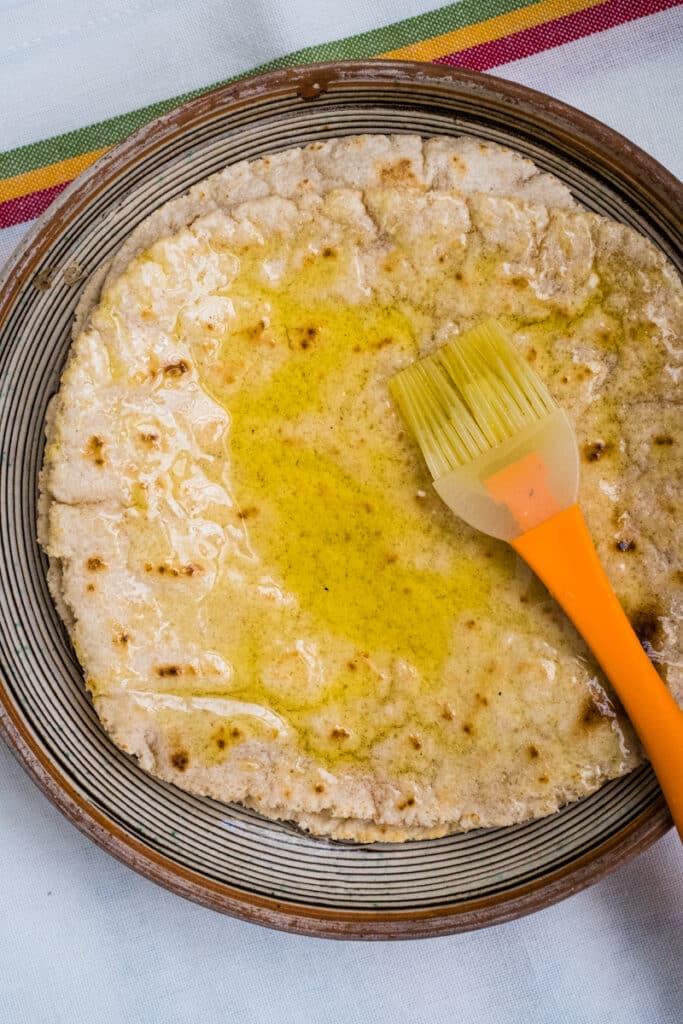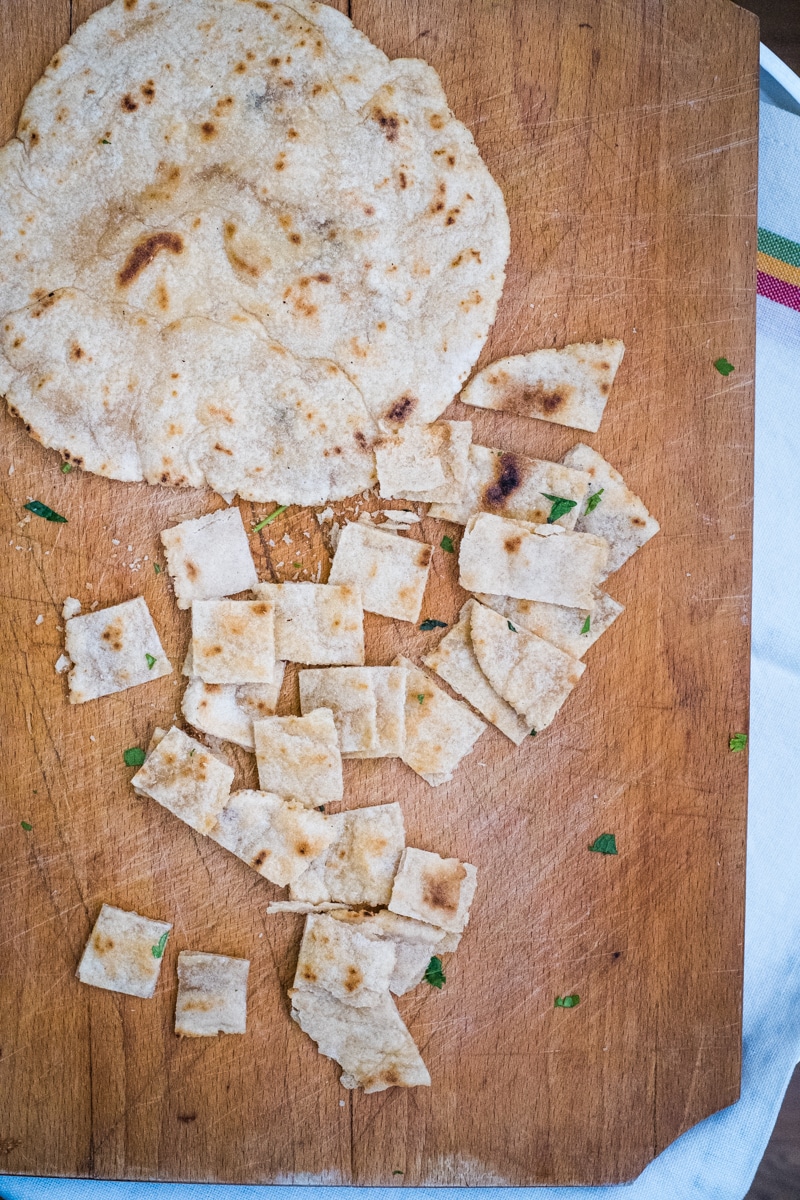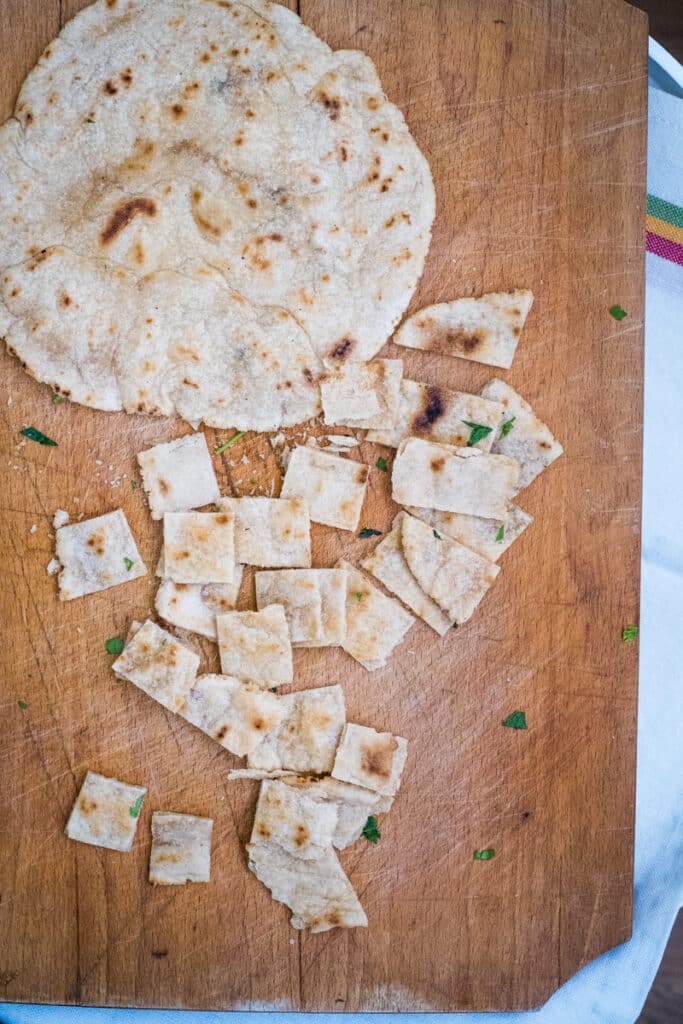 How to lower lectins in tomatoes and cucumbers
When I started the Plant Paradox program in 2017, I thought I will never be able to have cucumbers and tomatoes again. But I love having both during the season (summer) and especially from our own garden. I never buy tomatoes and cucumbers, but I can't refuse them if they are from our garden or from friends and family.
If you don't have access to a garden, local farmers' markets are great places to buy local, in-season, heirloom tomatoes and cucumbers.
Because the lectins are mostly found in skins and seeds, you can eat cucumbers and tomatoes if you remove the skins and seeds. Of course, it will depend on how sensitive you are to lectins, but usually, after doing the Phase 1 and Phase 2 of the plant paradox program, you will be able to reintroduce some high lectin foods, if you prepare them appropriately.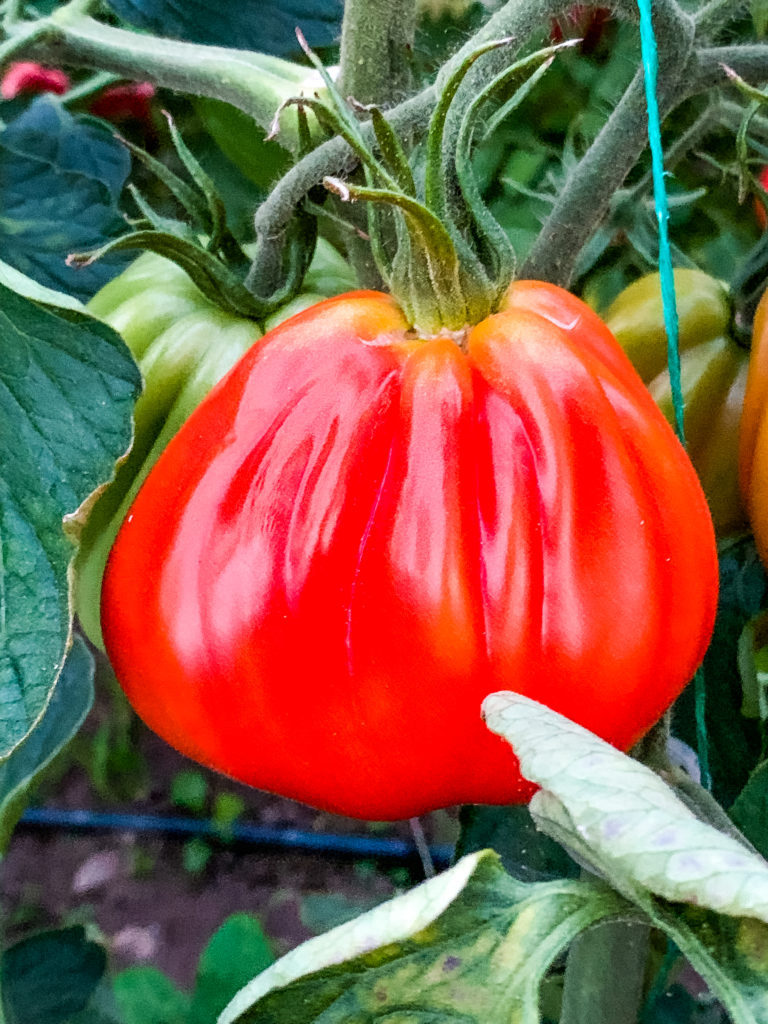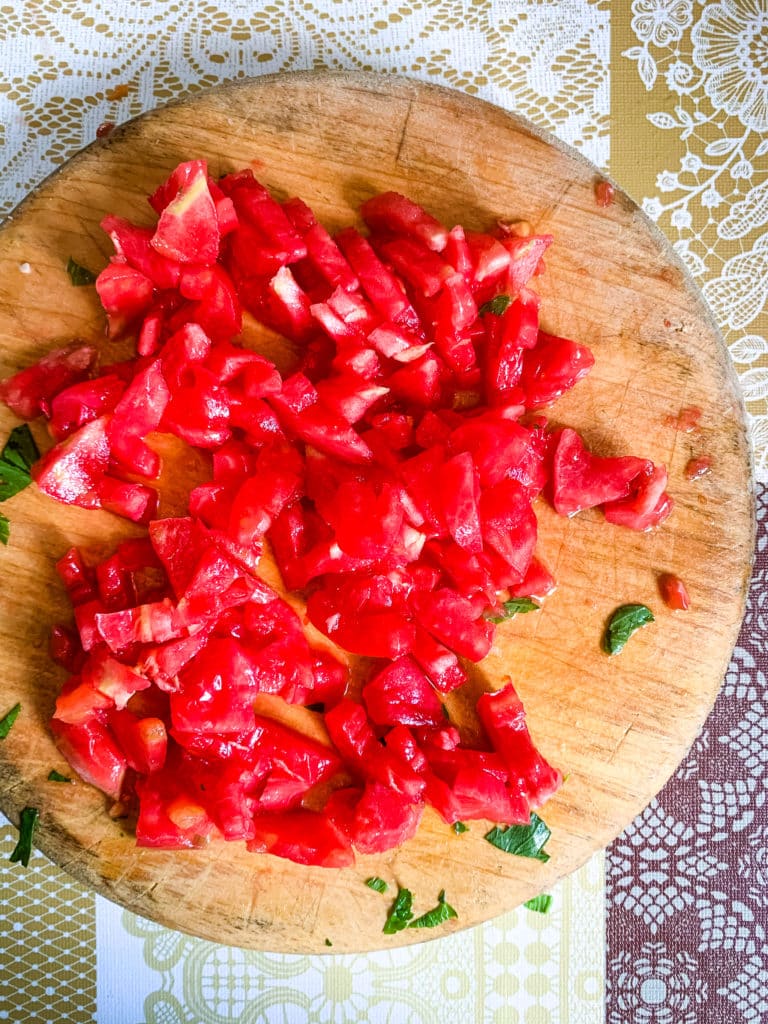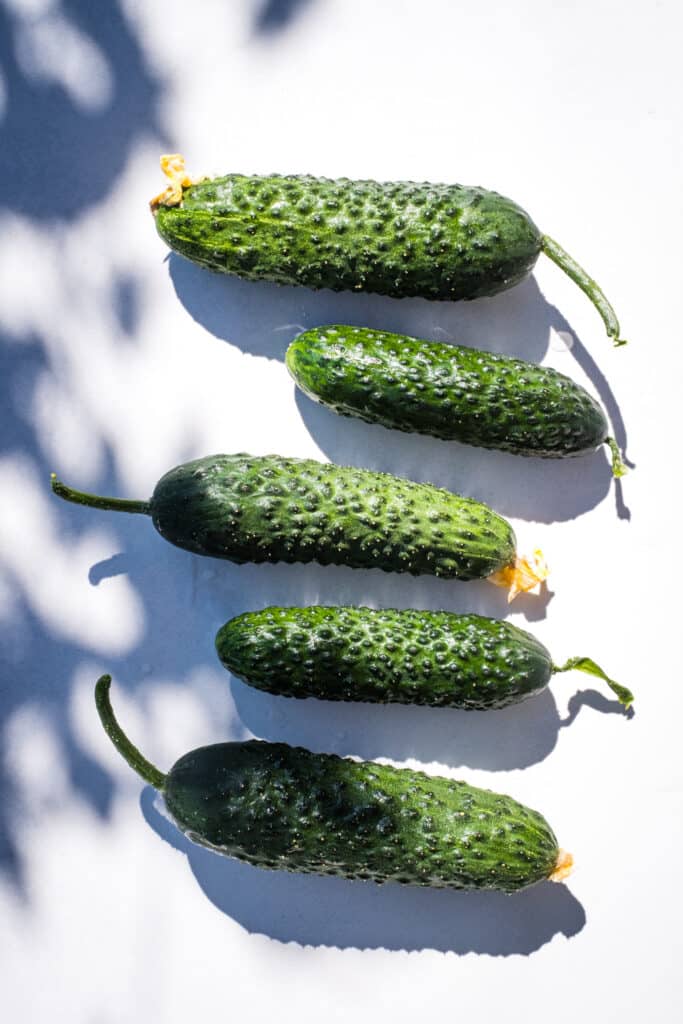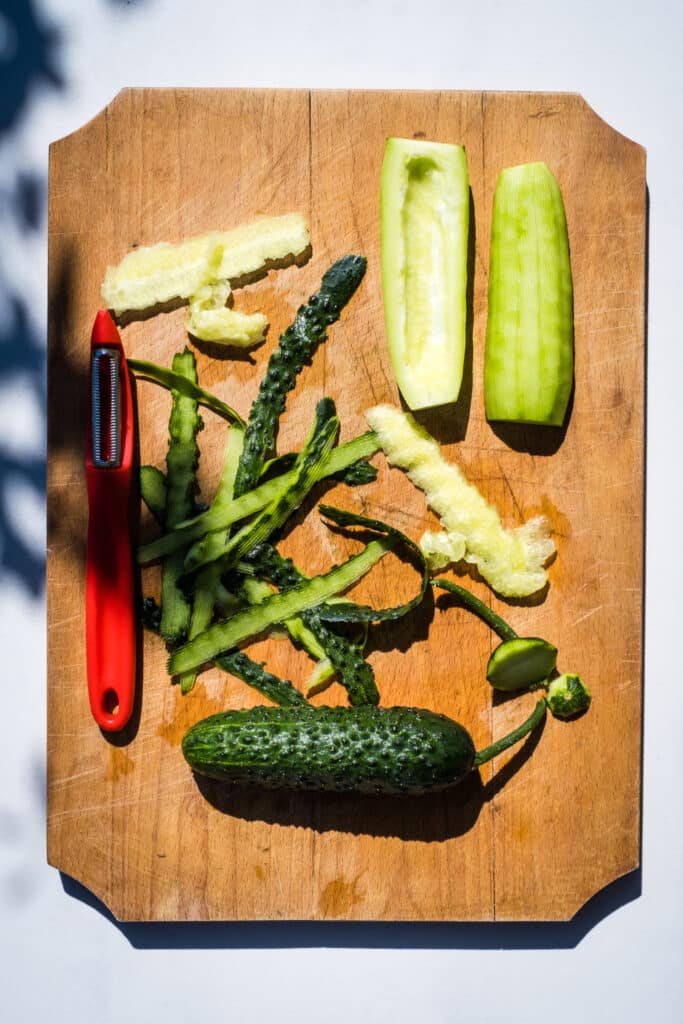 The ingredients for the gluten-free, lectin-light fattoush salad
A few words about purslane. This is a weed, growing almost everywhere in gardens, and it's the plant with the highest content of omega-3s of all plants. It has a lemony flavor and it's the traditional ingredient used in the Lebanese fattoush salad.
If you don't find purslane, romaine lettuce is the next best thing, or if you have both purslane and romaine you can use them both. The best is to use only the romaine hearts. A mix of arugula and romaine OR purslane works too.
Seasonal vegetables: tomatoes, cucumbers, red radishes, purslane (and/OR romaine lettuce, red onions
Herbs: mint, parsley
Dressing: extra virgin olive oil, hemp seeds, sumac powder, garlic
Gluten-free pita croutons (made with easy cassava tortillas)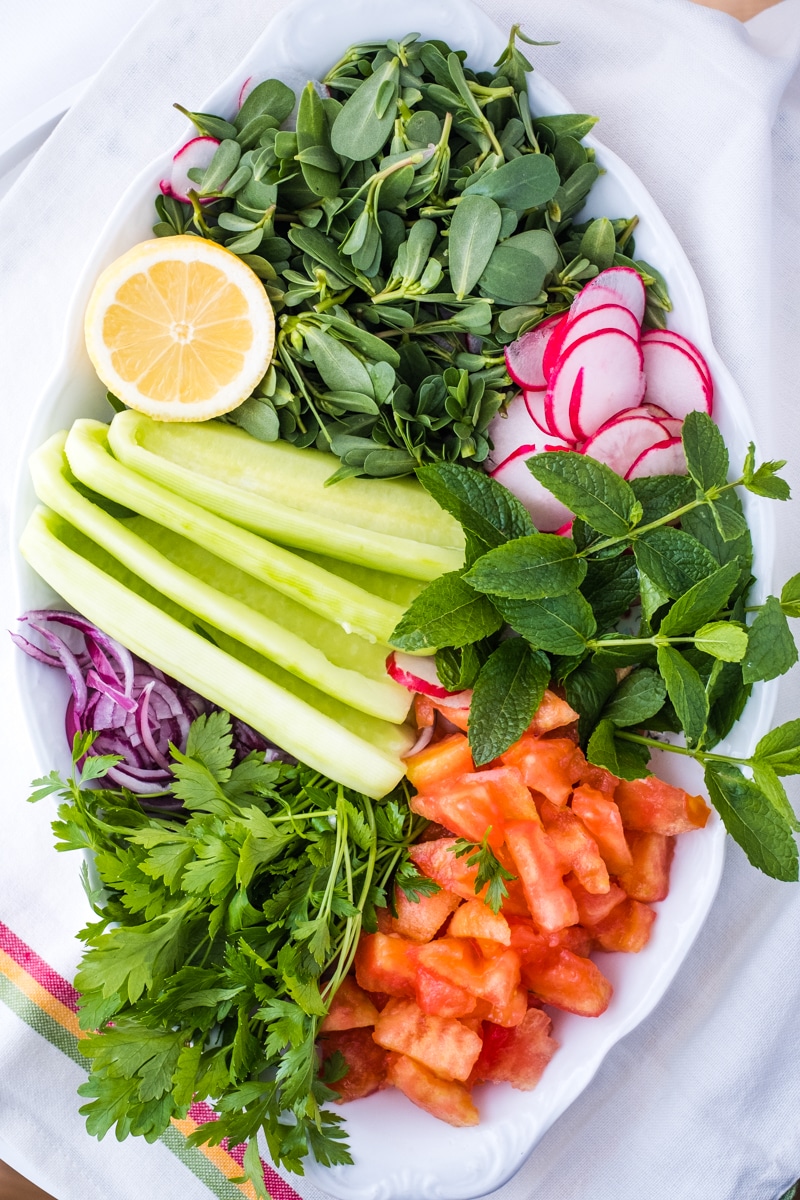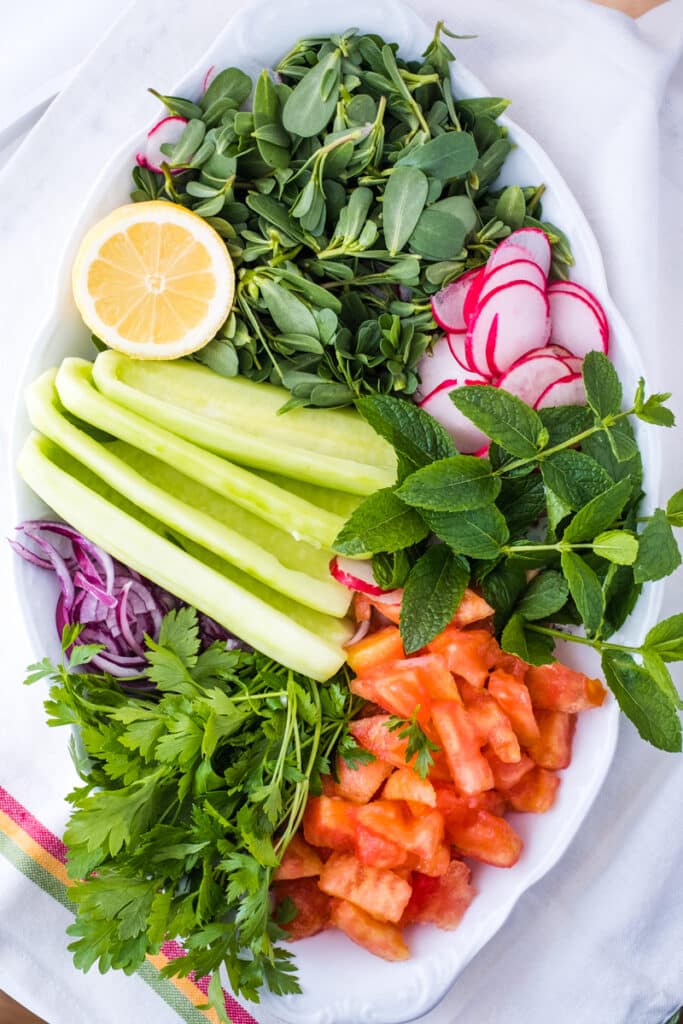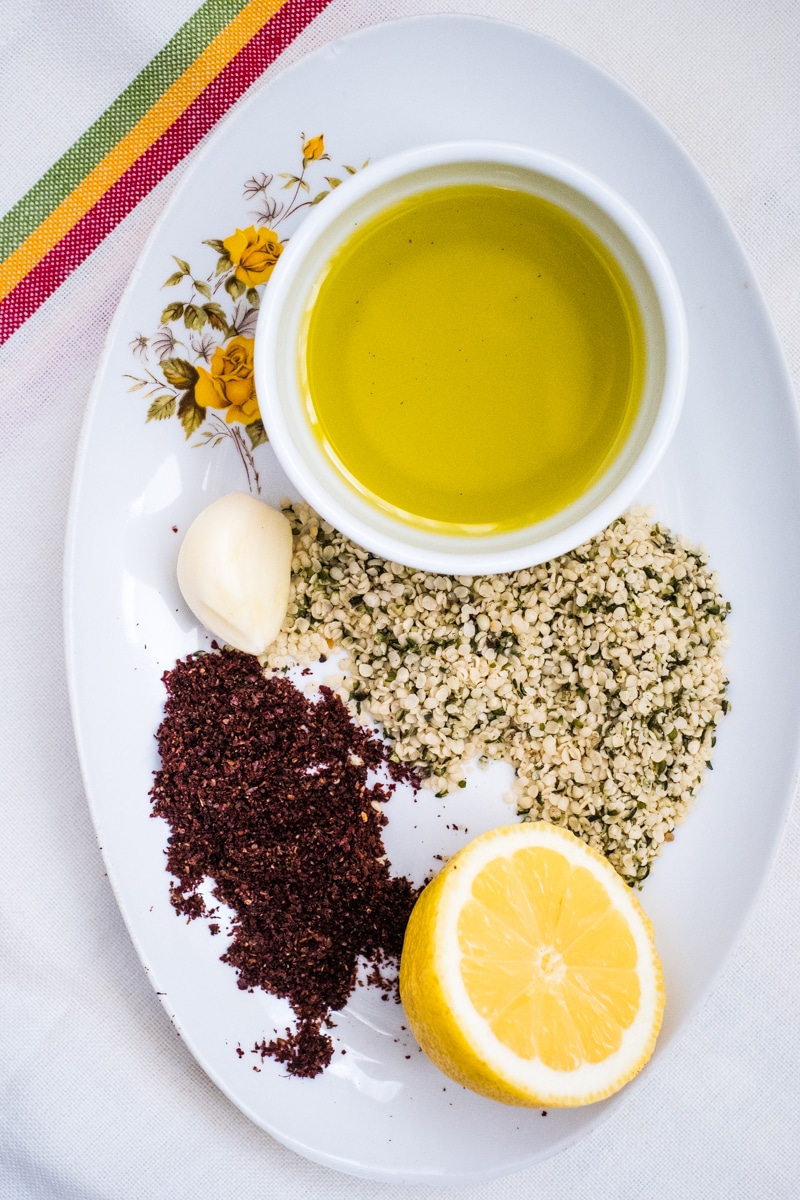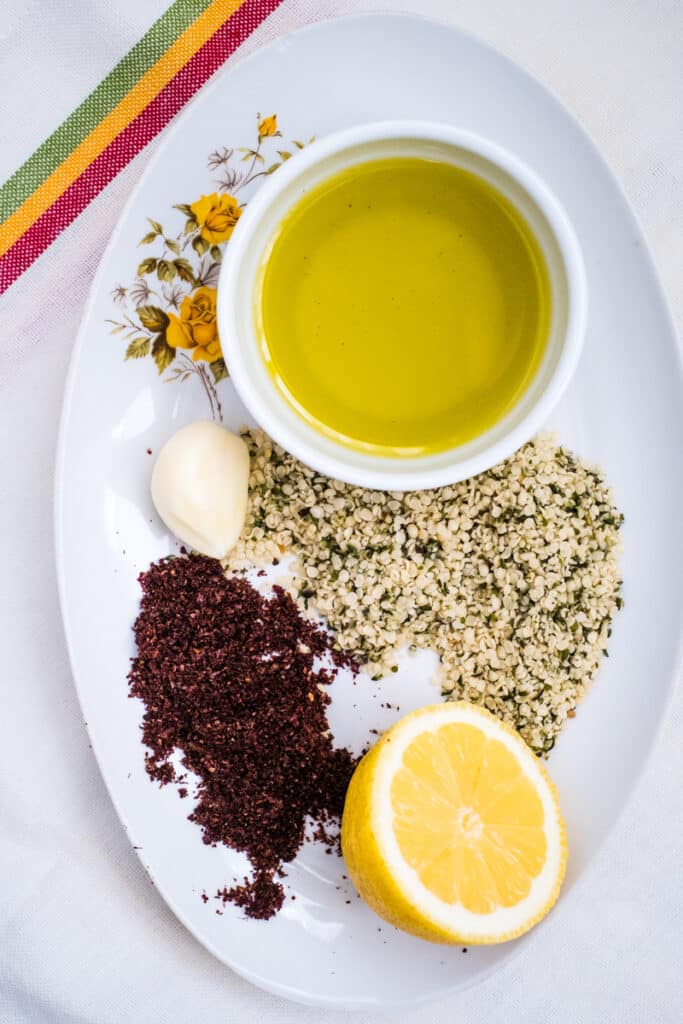 The dressing
The traditional dressing for the fattoush salad is made, for a reason I don't understand, with corn starch. Maybe it's used as a thickening agent. The unusual ingredient for this salad is sumac, a spice that is very popular in Lebanese and in Middle Eastern cuisine. It has a dark, red color and has a lemony, tart and astringent taste.
One thing I noticed in the Middle East, which I didn't particularly like, is that the salads had a strong, tart taste, from a combination of sumac and lemon used in dressings. I do love both sumac and lemon, but in a smaller quantity.
This gluten-free, lectin-light fattoush salad tartness can be adjusted to your own taste, by adding more or less lemon juice and sumac.
To give the dressing a little bit of a thicker consistency, I used hemp seeds. All the ingredients are blended with a little bit of water in a blender until creamy. You will get more dressing than you need for this salad, store it in the fridge and use it for other salads the next day.
Serve this gluten-free, lectin-light fattoush salad with lectin-light hummus, chicken, olives, and more cassava tortillas. Or as a simple, refreshing side to your summer alfresco grilled meat or vegetables.
*This post contains affiliated links, which means I get a small commission if you choose to purchase something via one of my links, at no extra cost to you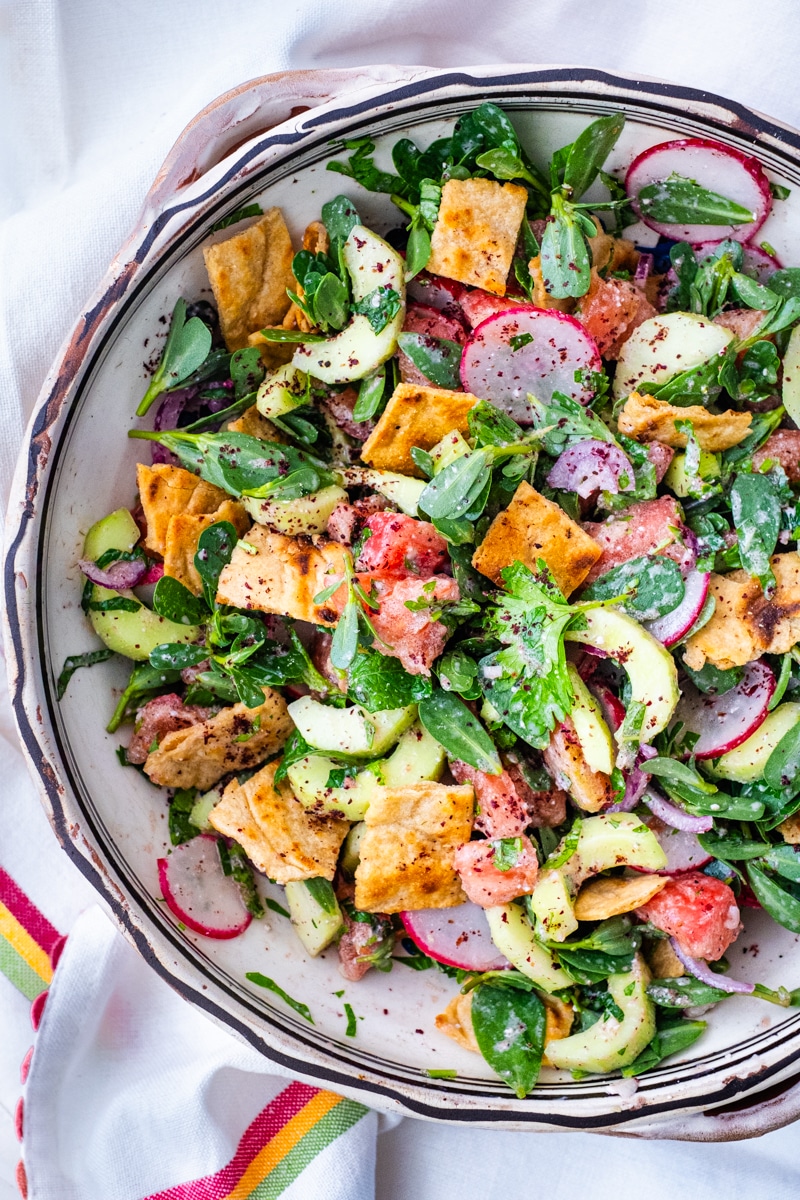 Print Recipe
Gluten-Free, Lectin-Light Fattoush Salad
An almost traditional Lebanese Fattoush salad, made gluten-free and lectin-light. Perfect for hot, summer days.
Ingredients
FOR THE SALAD:
2 small cucumbers, peeled and seeds removed (the soft center), sliced
1 medium heirloom tomato, peeled and seeds removed, cubed
1 small red onion, finely sliced
1 generous handful of purslane leaves OR romaine heart (or both)
4, 5 red radishes, sliced
one small handful of chopped parsley
about 20 mint leaves, chopped (more for garnish)
lemon juice to taste (about one lemon)
salt
FOR THE DRESSING:
2 tablespoons extra virgin olive oil
2 tablespoons hemp seeds
2 tablespoons water (or more if needed to get your blender running)
1 garlic clove
1 teaspoon sumac
juice of 1/2 lemon (or to your taste)
1/2 teaspoon salt
fresh pepper
FOR THE PITA CROUTONS:
2 easy cassava tortillas (see post for recipe link) OR any plant paradox compliant tortillas
extra virgin olive oil
Instructions
1

Prepare all the salad ingredients. Season the cucumbers and tomatoes with salt.

2

Make the croutons using cassava tortillas or any gluten-free and lectin-free tortillas you have, one of the methods in the post above.

3

Make the dressing by blending all the ingredients in a blender until smooth and creamy.

4

Mix all the salad ingredients in a salad bowl and add a couple of tablespoons of dressing to the salad. Add half of the croutons to the salad bowl, combine and taste. Add more dressing if needed, season with salt and pepper if needed.

5

Add the rest of the croutons on top of the salad, drizzle with a little more dressing and sprinkle with sumac powder and serve.