I remember the first time I had Brazilian cheese bread, Pao de Queijo. It was at a Churrasco restaurant in Dubai. I ate so much that I could barely have any meat after. They were so good.
Since they are originally made with cassava flour and easy to make Plant Paradox compliant, I've been contemplating making them for a long time. Still, I've always been intimidated by the recipes that seem rather complicated.
What I have here is a treasure because it is absolutely delicious, it takes 10 minutes to put together, and the recipe comes straight from Brazil. You guessed, from Auntie Jovita.
The most precious gift – An authentic Brazilian cheese bread recipe
Jovita is Luana Ferrari's grand auntie, and Luana is a social media friend. She is Brazilian, lives in Paris, loves to eat real food, and is as passionate about food and cooking at home as I am. So in a true social media friend fashion, I stalk her all the time and follow her travels and culinary adventures.
When she started posting about being back home in Brazil and enjoying foods and flavors that reminded her of childhood, I became curious. Thank God she enjoys the exchange and is as excited about sharing culinary stories of her family as I am to be at the receiving end.
To cut this story short (-er), I ended up with the most precious gift, a Pao de Queijo recipe (Brazilian cheese bread) her aunt Jovita makes, handwritten by Jovita's brother in 1983, just before Christmas (I was four years old!). And I'm now passing it forward thanks to Luana's generosity.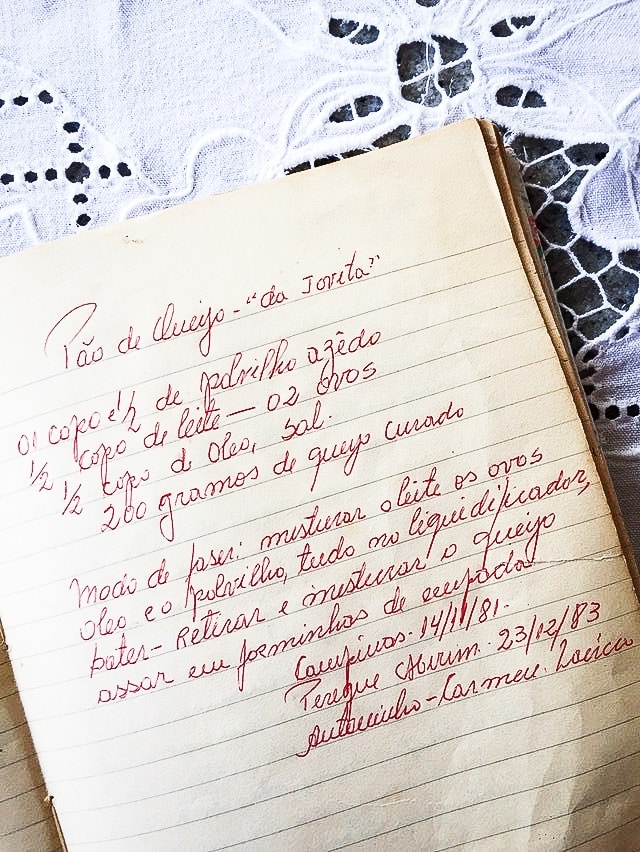 The easiest cheese bread recipe you will ever find
If you don't read Portuguese, the original ingredients were: cassava flour, oil, cured (aged) cheese, eggs, and milk. And four lines of instructions. My kind of recipe. I used Otto's Cassava flour, full-fat coconut milk (unsweetened, in a can, I buy 365 from Whole Foods), Pecorino Romano cheese, avocado oil, and two pastured eggs. Luana told me that Pecorino Romano is also her choice when she needs to replace aged Brazilian cheese.
How to make Brazilian cheese bread
It is super easy. It literally took me 10 minutes to make the dough and 30 minutes to bake it and the result was mind-blowing. The crust is golden brown and crispy and hard and the inside is gooey, salty, cheesy goodness. I'm not even going to mention how many I had, for the sake of being informed to make this post, of course. But in all seriousness, I had to try it warm, cold and after keeping it for a few hours in the fridge, and all of them were amazing.
How to store them
Store the Brazilian cheese bread on the counter for a day in an air-tight container or freeze. The best way to store them is to freeze them.
I kept them in a Stasher bag at room temperature overnight. They are still soft the next day, they just lose a little bit of shape and the hard crust, but they are still as tasty as on the first day.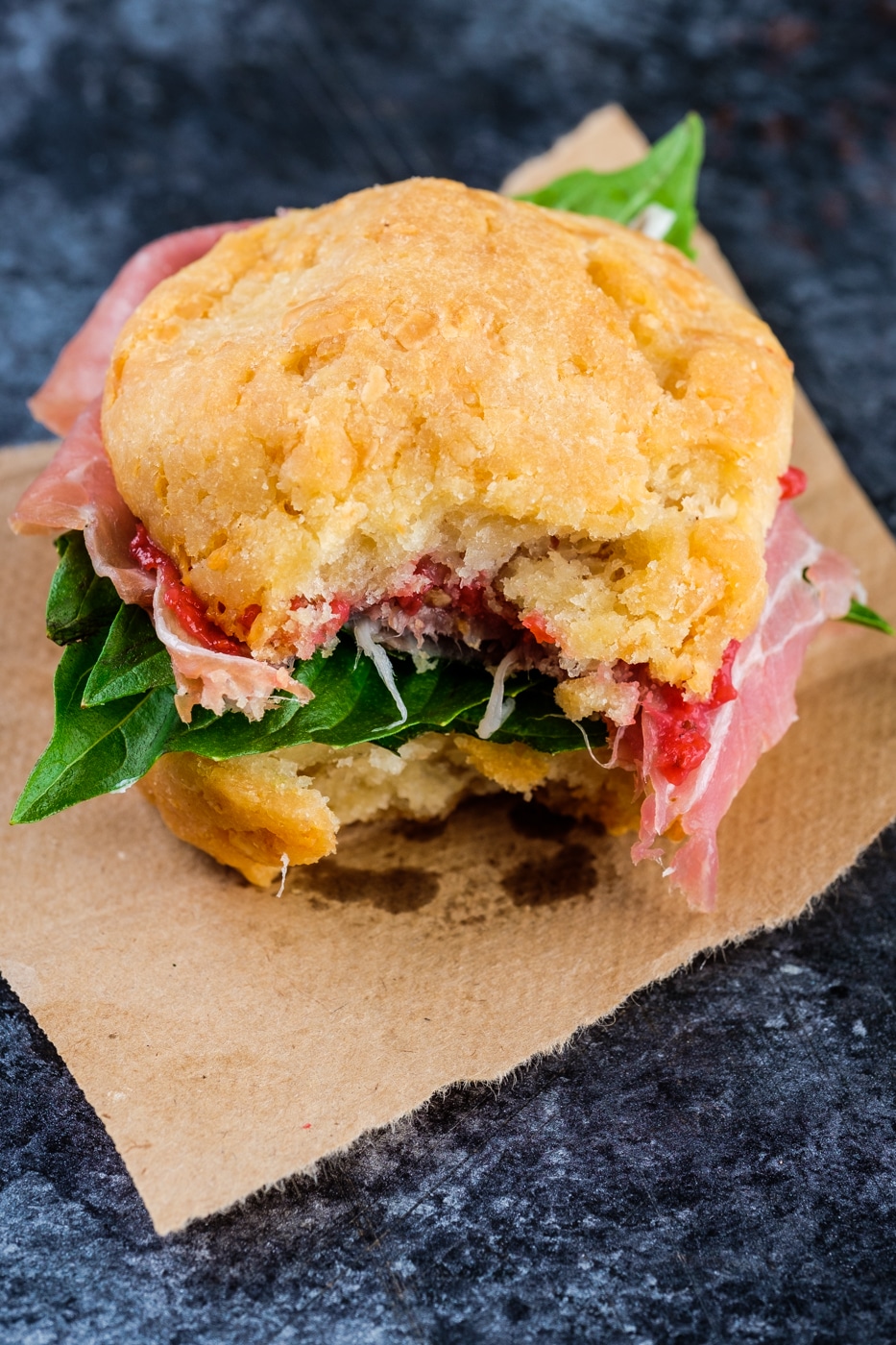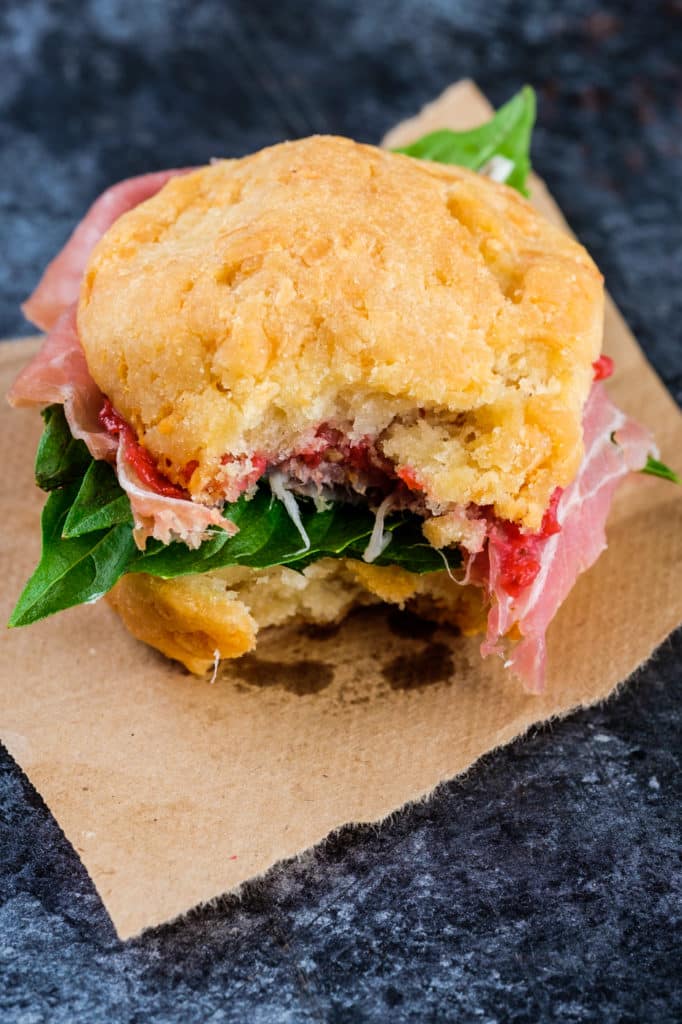 How to eat Brazilian cheese bread
Auntie Jovita and her dad are from Ibiraci, a small town in the State of Minas Gerais in Brazil (North of Rio). At the farm they grew up, Pao de Queijo ('cheese bread') was an everyday food (and it still is).
In Brazil, cheese bread can be served as breakfast with butter, jelly or jam, had as a snack in the afternoon with coffee, or even used for sandwiches, with pretty much anything you can imagine (guess what I'm having tomorrow?). I had some with homemade strawberry jam and it was delicious.
*This post contains affiliated links, which means I get a small commission if you choose to purchase something via one of my links, at no extra cost to you.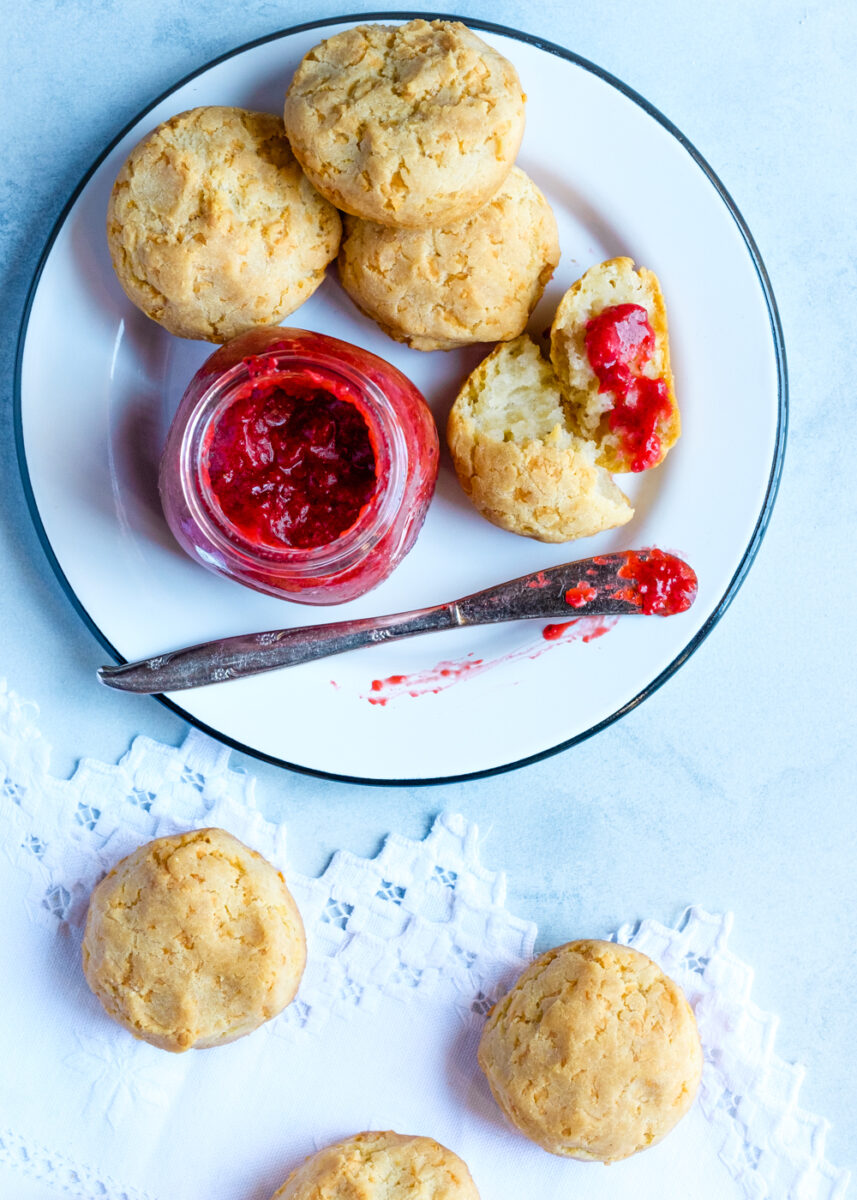 Print Recipe
Auntie Jovita's Brazilian Cheese Bread
Authentic Brazilian recipe of cheese bread, delicious and easy to make.
Ingredients
1 1/2 cup cassava flour

1/2 cup full-fat coconut milk (in a can)

1/2 cup avocado oil

2 pasture-raised eggs

200g grated Pecorino Romano cheese (about 2 heaping cups)
Instructions
2
Prepare a muffin pan by oiling it (you can use ghee or avocado oil).
3
Mix coconut milk with avocado oil and eggs. Add the flour and incorporate it into the wet mixture. Add the cheese and mix. You will get a sticky dough. Split the dough in two, then each half in two halves, then each of the quarters in three equal portions. You will end up with 12 balls that will fit in the muffin pan. Add them to the muffin pan and bake for 30 minutes or until slightly golden on top. (Mine took exactly 30 minutes, but keep an eye on them just in case your oven is slightly different).
Notes
Store on the counter for a day in an air-tight container or freeze. The best way to store them is to freeze them.