Cooking food in the oven is one of my favorite ways in the kitchen. It's so easy, I can do something else while the food is in the oven, not much to clean after. And when I can mix lots of super gut-loving veggies in the same pan I know it's a winner. Try this easy vegetable medley.
Super healthy veggies, the more colorful the better
There is nothing complicated about this. The hardest part of preparing this dish may be in fact peeling, washing and cutting your veggies.
This time I used cauliflower, broccoli, Garnet sweet potato, parsnip, mushrooms, turnips and onions. But the beauty of this dish is that you can mix anything you want. One of my rules to keep it diverse is to make sure I use ingredients that have different colors because we know the color is an indication of different types of nutrients.  
How to serve easy vegetable medley
Eat this easy vegetable medley the vegan way, just adding extra virgin olive oil and fresh lemon juice, serve it as a side dish, save it in a glass container for a couple of days for a healthy and colorful workday lunch.
To give this vegetable medley an extra kick try adding my Dairy-Free Ranch Dressing (Lectin-Free). Enjoy.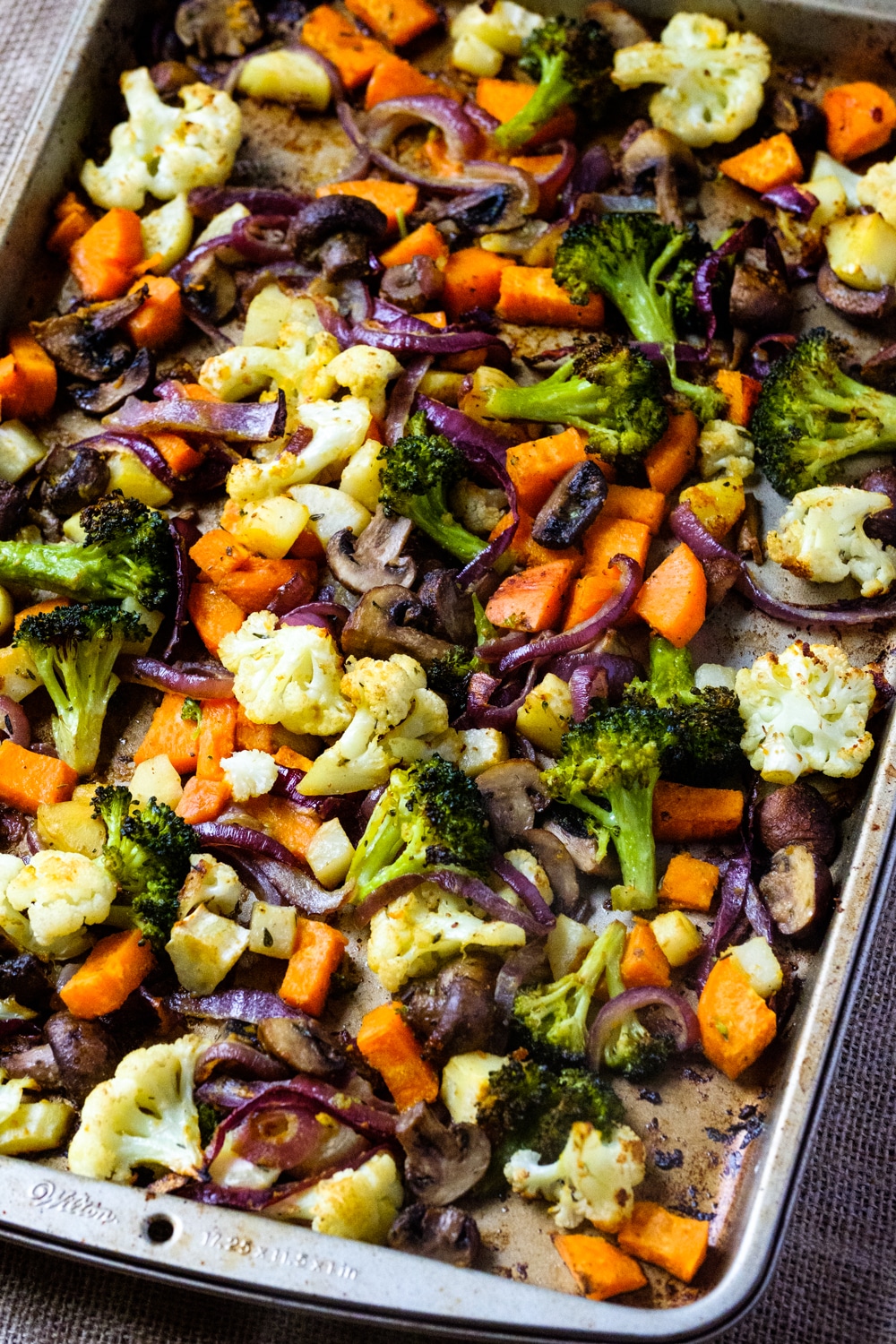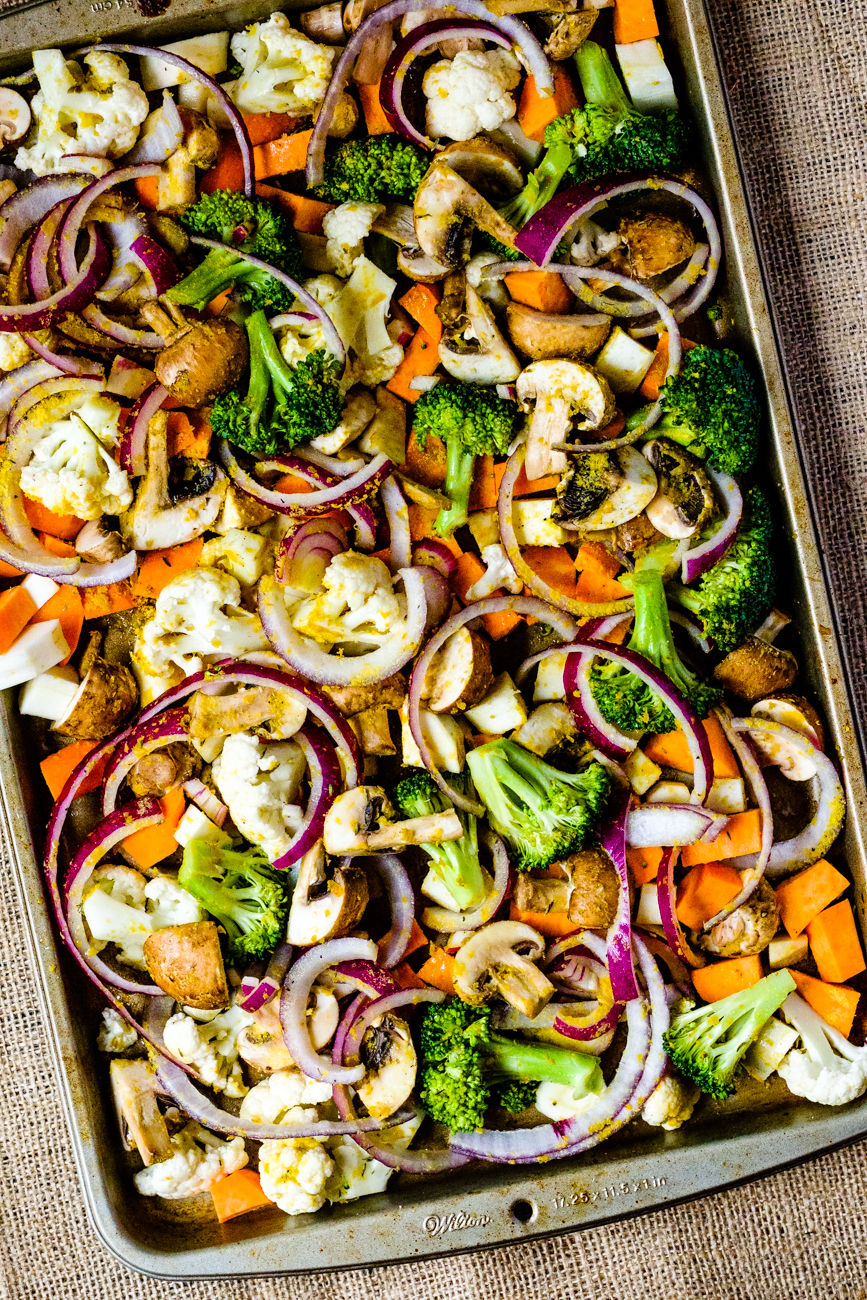 Print Recipe
Easy Vegetable Medley with Nutritional Yeast
Ingredients
1/2 head medium cauliflower

1 small broccoli head

1 medium Garnet sweet potato

1 small turnip

1 big parsnip

1 red onion

2 big handfuls of mushrooms

avocado oil

3 tbsp nutritional yeast

dry thyme

dry oregano

garlic powder

salt and pepper

extra virgin olive oil and lemon juice (for serving)
Instructions
2
Peel and cut all the vegetables into cubes and chunks. I like my onion julienne. Arrange on a big sheet pan.
3
Add plenty of avocado oil, nutritional yeast and spices and toss them so they all get coated with the oil and spices.
4
Bake for 35 minutes, mix occasionally.
5
Serve warm with lots of extra virgin olive oil and a squeeze of lemon, as your main dish OR have it as a side dish. Portion and store in a glass container for a workday lunch.
Notes
The portion number depends on whether you have it as a vegan main dish or as a side dish. Also on how hungry you are.