Cabbage is cheap, nutritious and commonly available all around the world. In Romania is a very popular vegetable, especially during winter; prepared as braised cabbage, sauerkraut, and even cabbage salad and it's used for the traditional cabbage rolls. It's always so easy to prepare and so tasty, especially if the roasted cabbage is paired with some smoked pork. We have homemade smoked pork sausage and cabbage is everywhere, so I wanted to try a more modern version of this combination. This is our roasted cabbage wedges with smoked pork sausage recipe.
Roasted cabbage wedges is fast and easy to prepare
Firstly I was looking for something fast and easy to prepare. No chopping, and only two ingredients, plus spices and oil. One sheet pan in the oven, for about one hour, while I could do something else. I love portioning the cabbage in wedges because I think it looks beautiful and I love beautiful food.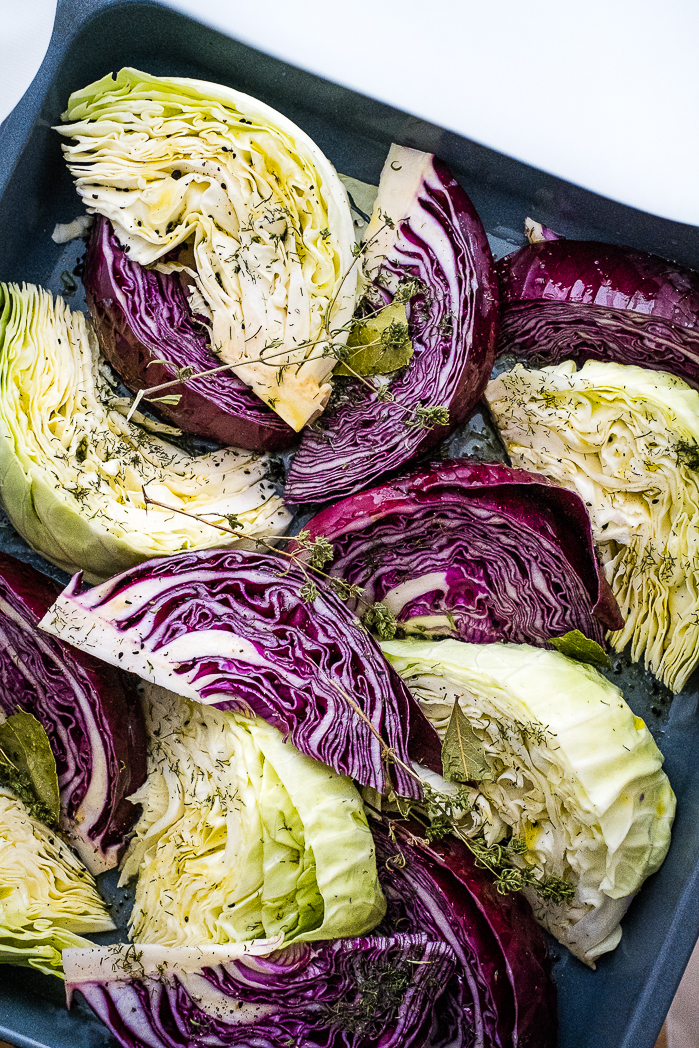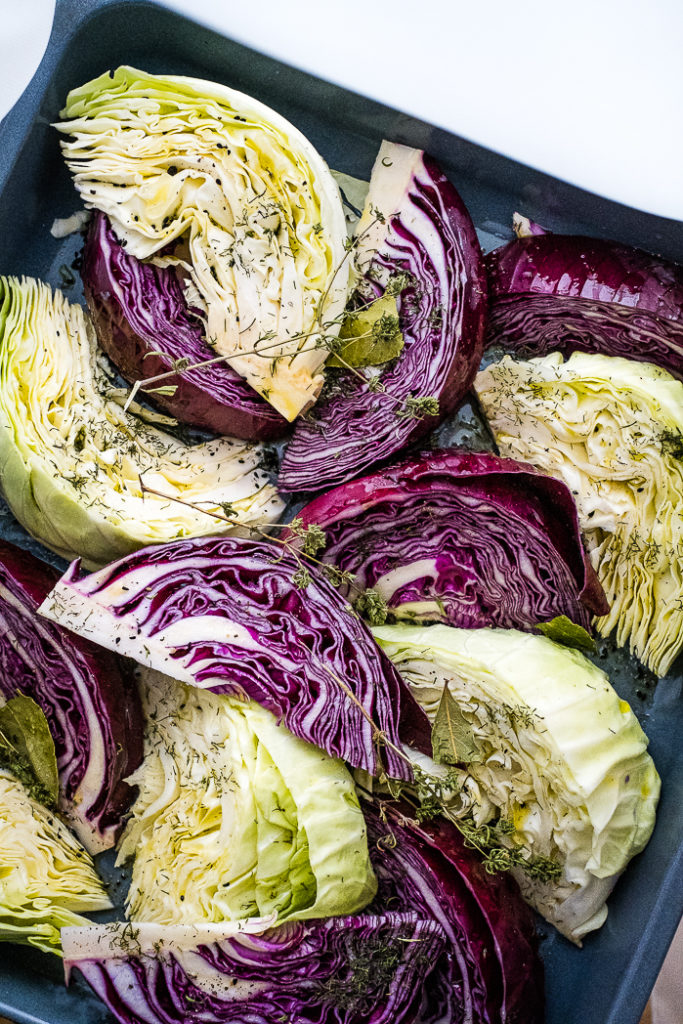 If you don't eat pork or can't find a compliant smoked sausage, you can use any type of sausage and add a small amount of smoked salt or smoked paprika, or add a few pieces of compliant smoked bacon.
Spices for the roasted cabbage wedges
For spices, you need salt and pepper, dry dill (you can use fresh but I guess dry it's easier to find), bay leaves, dry or fresh thyme and Nigella Sativa seeds (black cumin). I love them because they have powerful anti-histamine properties. You need extra virgin olive oil and apple cider vinegar or balsamic vinegar.
More cabbage recipes
Yesterday I asked on my Instagram if you love cabbage and want another cabbage recipe, and y'all surprised me. Seems like everyone is a cabbage lover, so here it is, more cabbage recipes for you.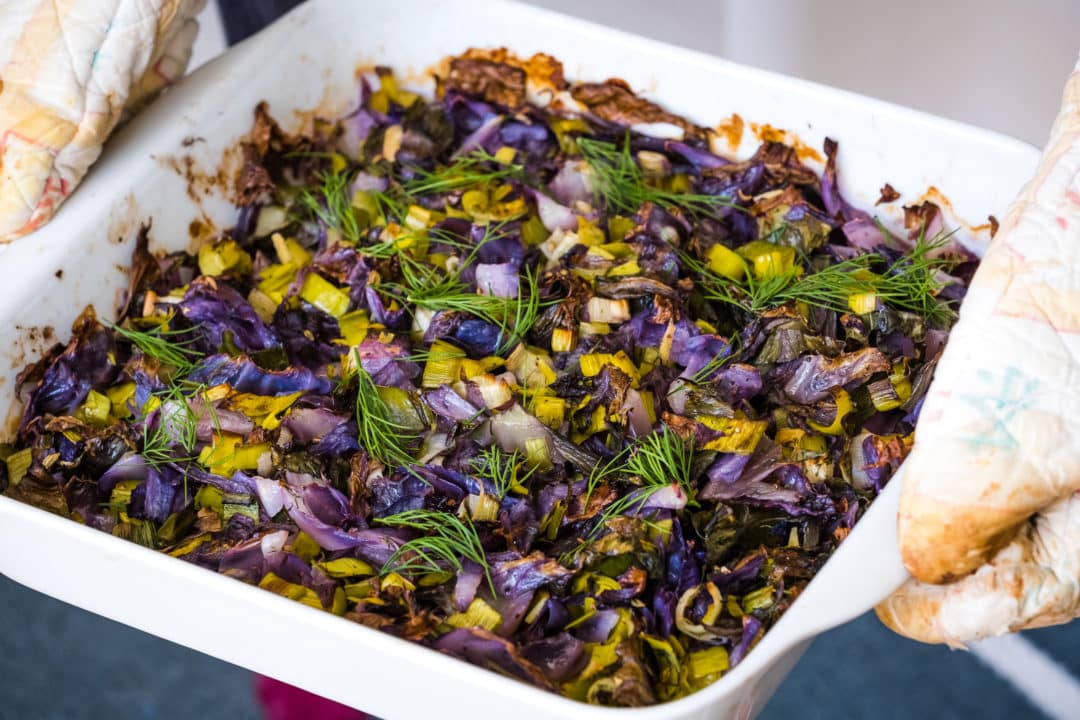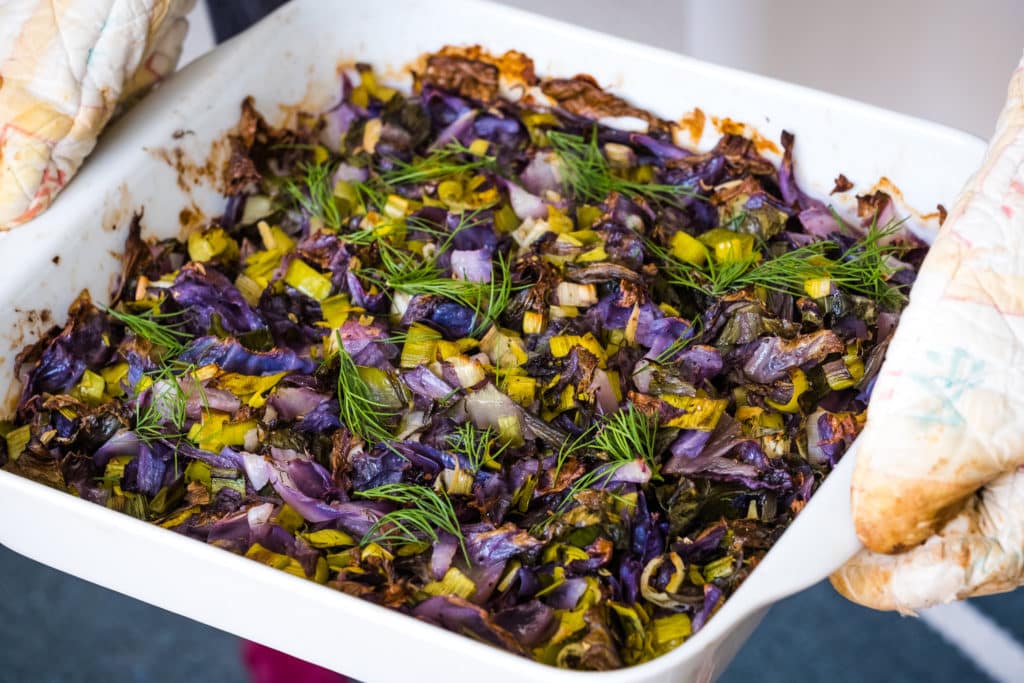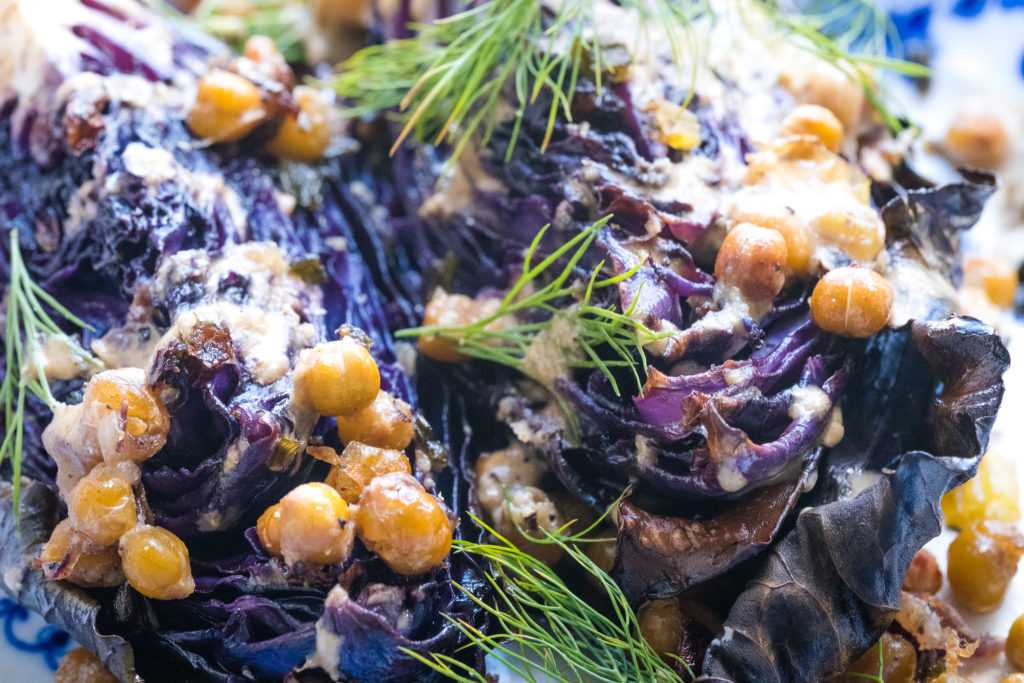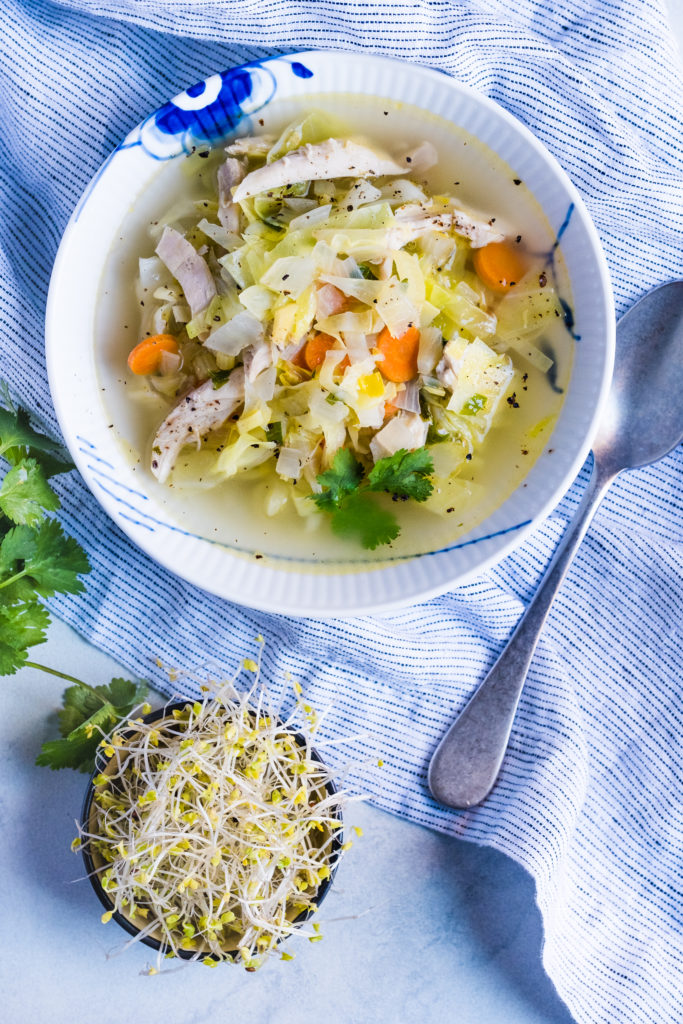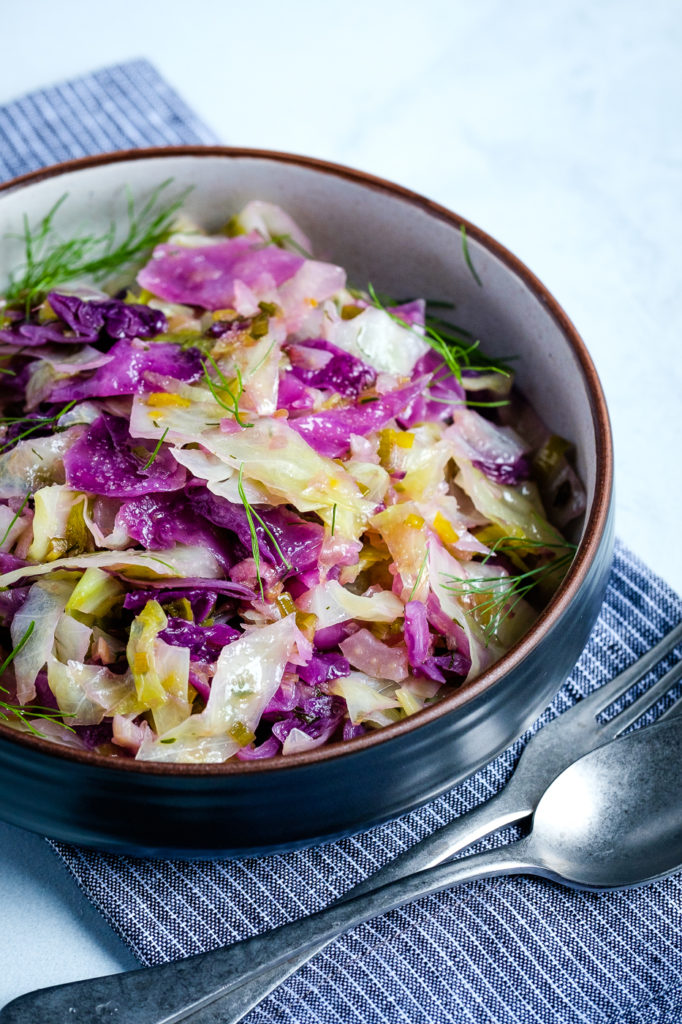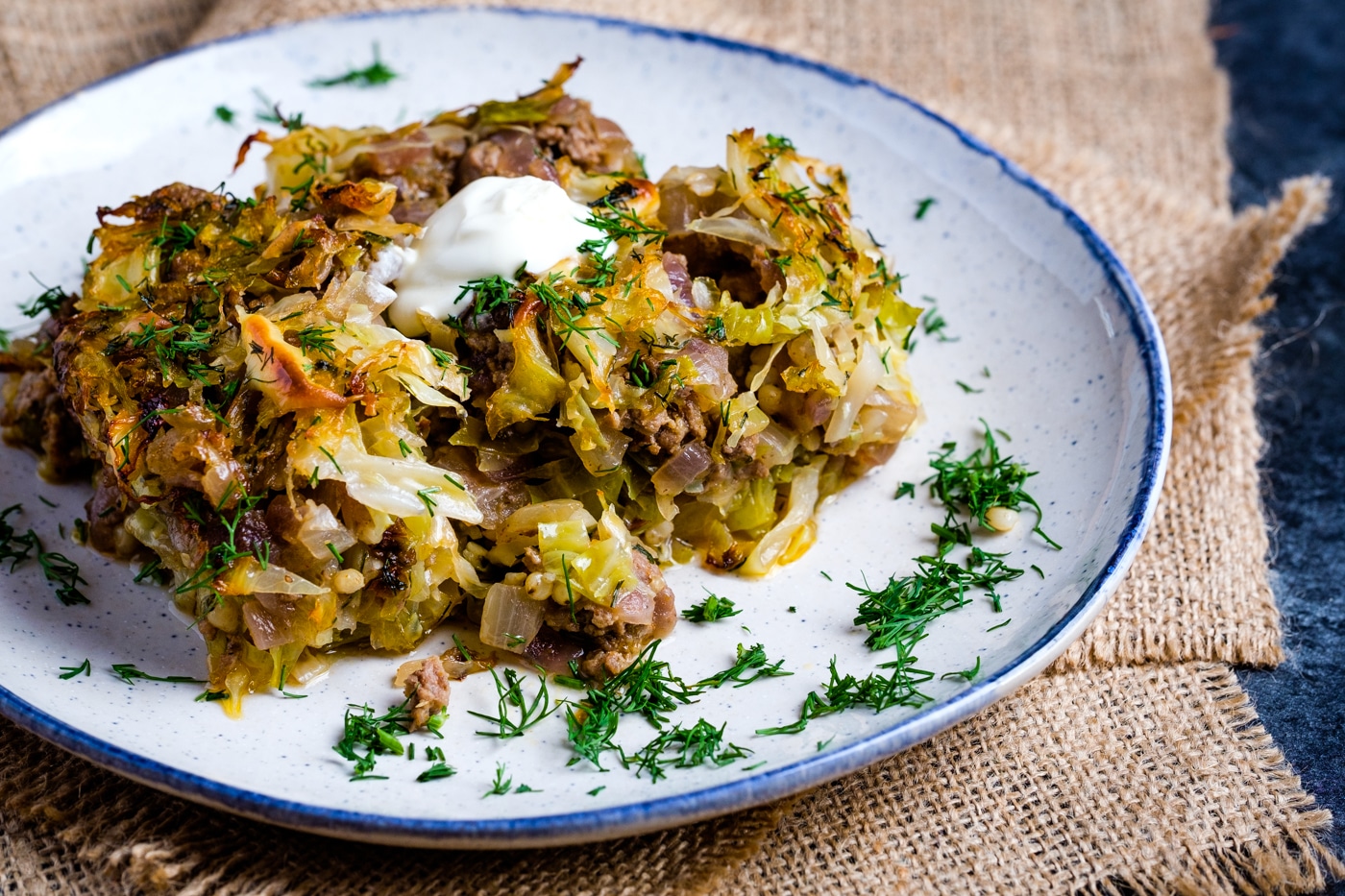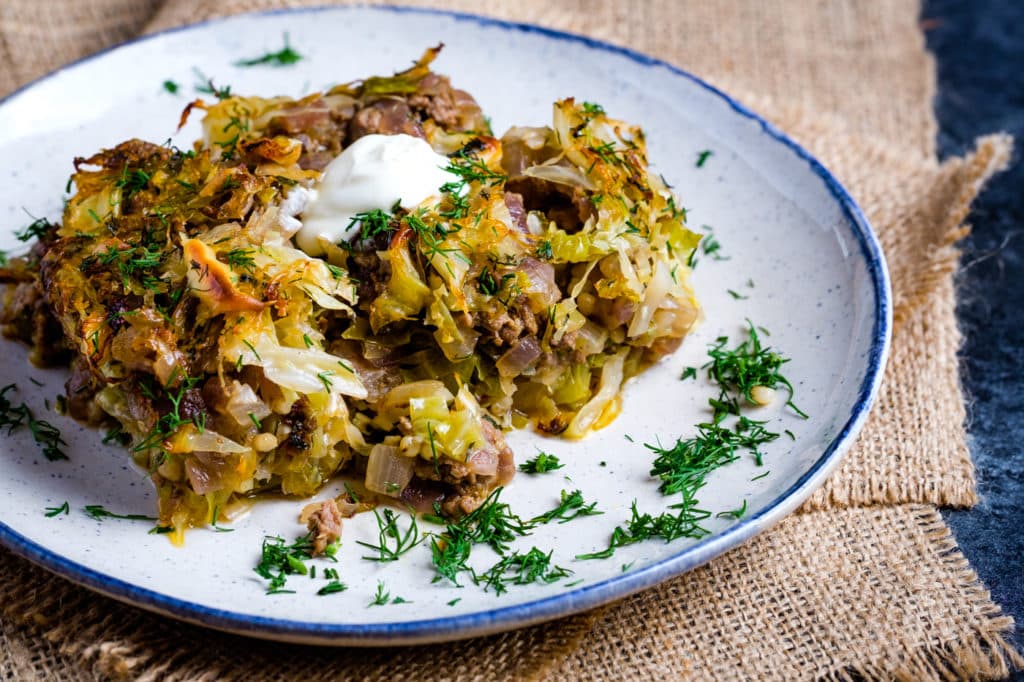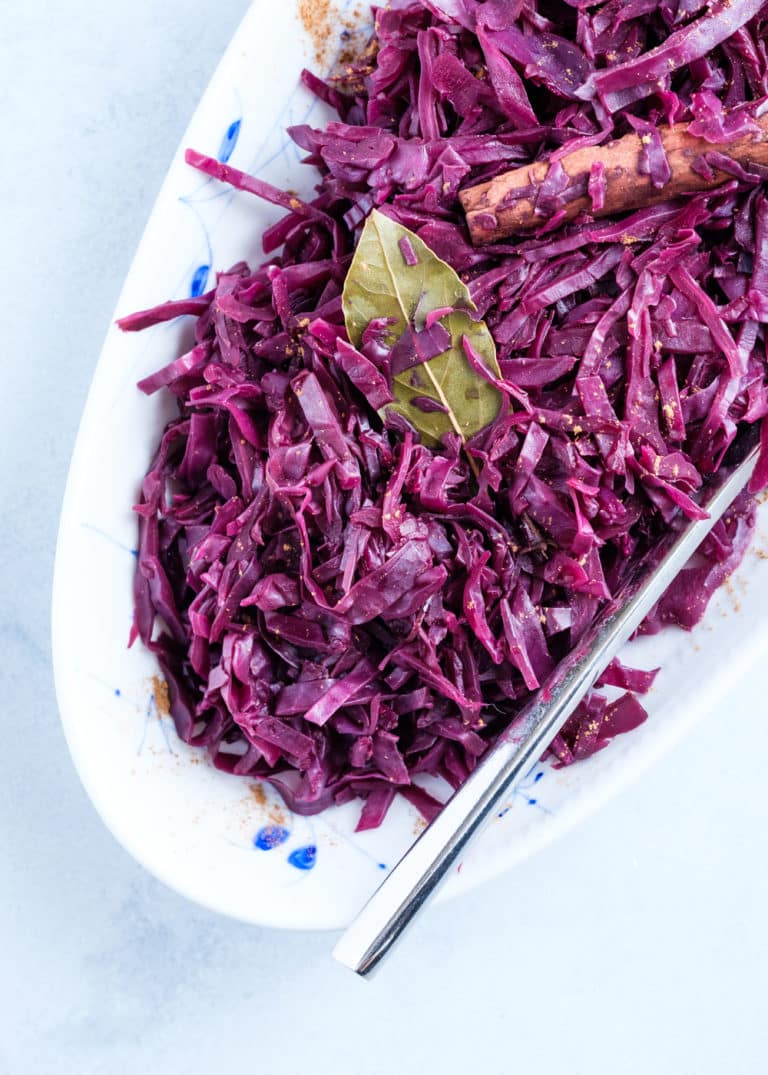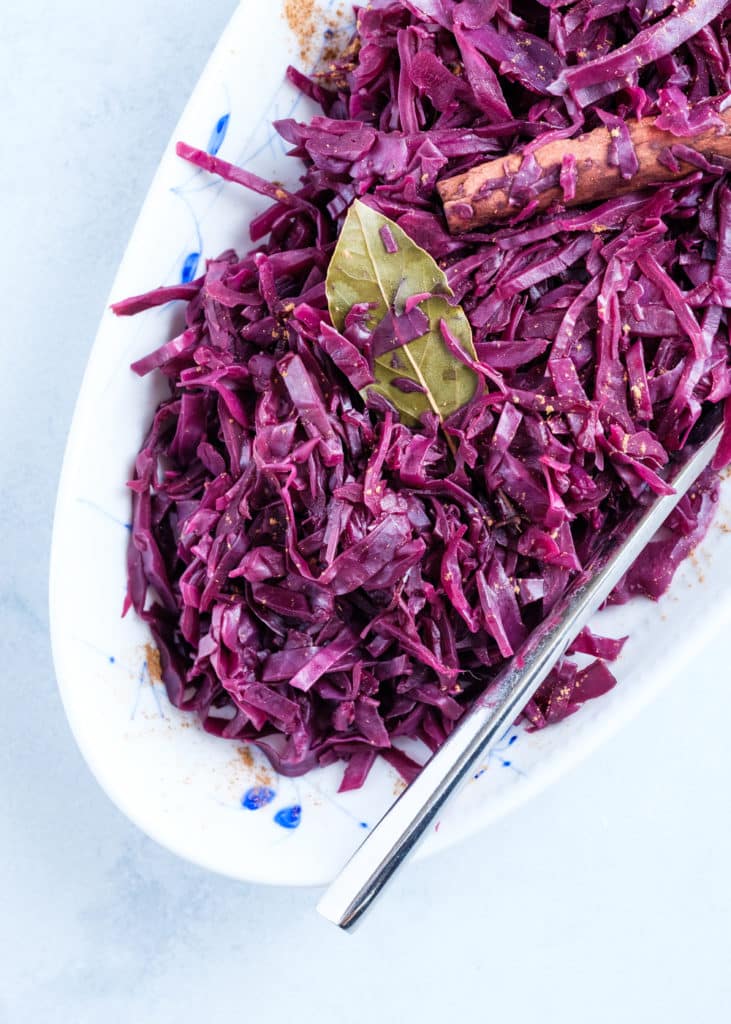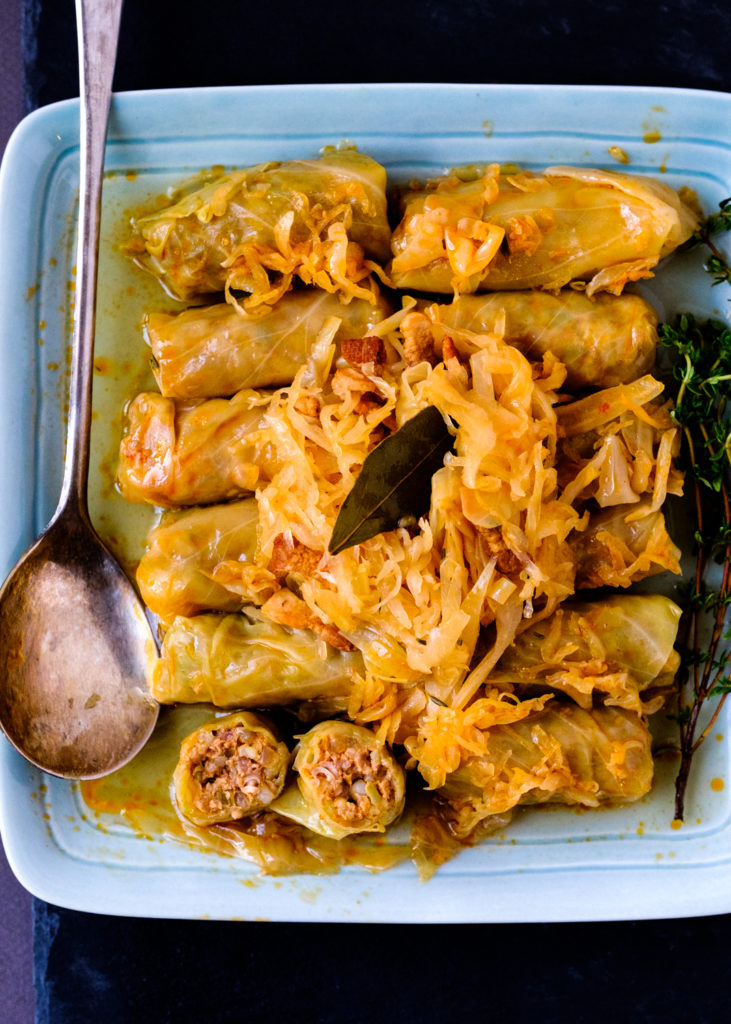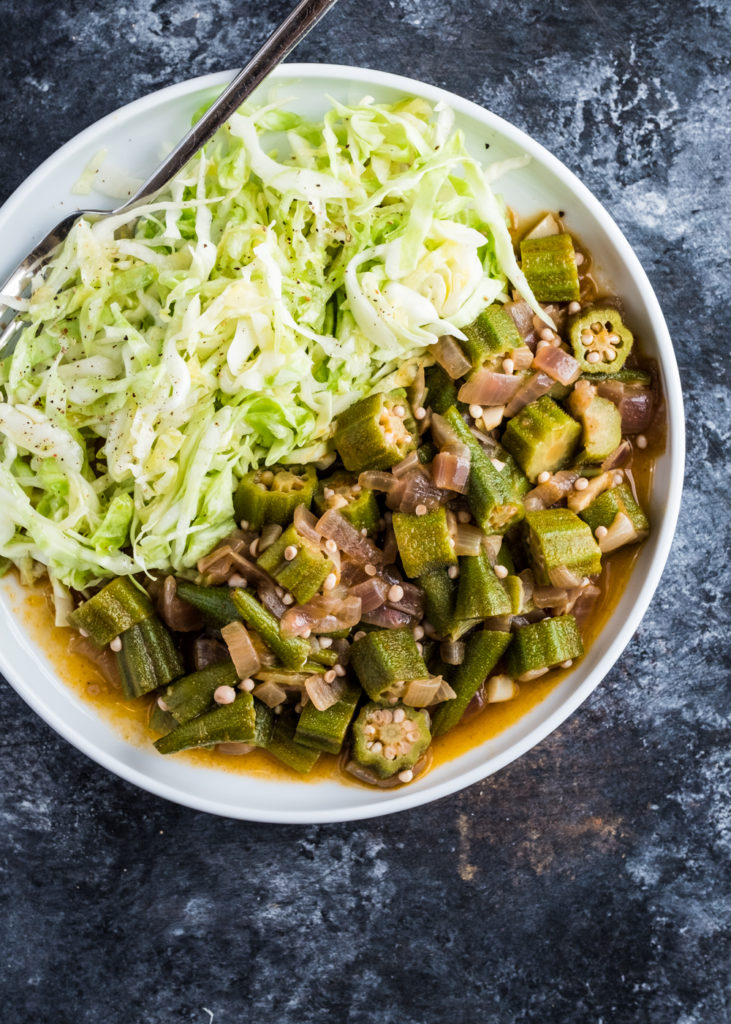 *This page contains affiliated links, which means I get a small commission if you choose to purchase something via one of my links, at no extra cost to you.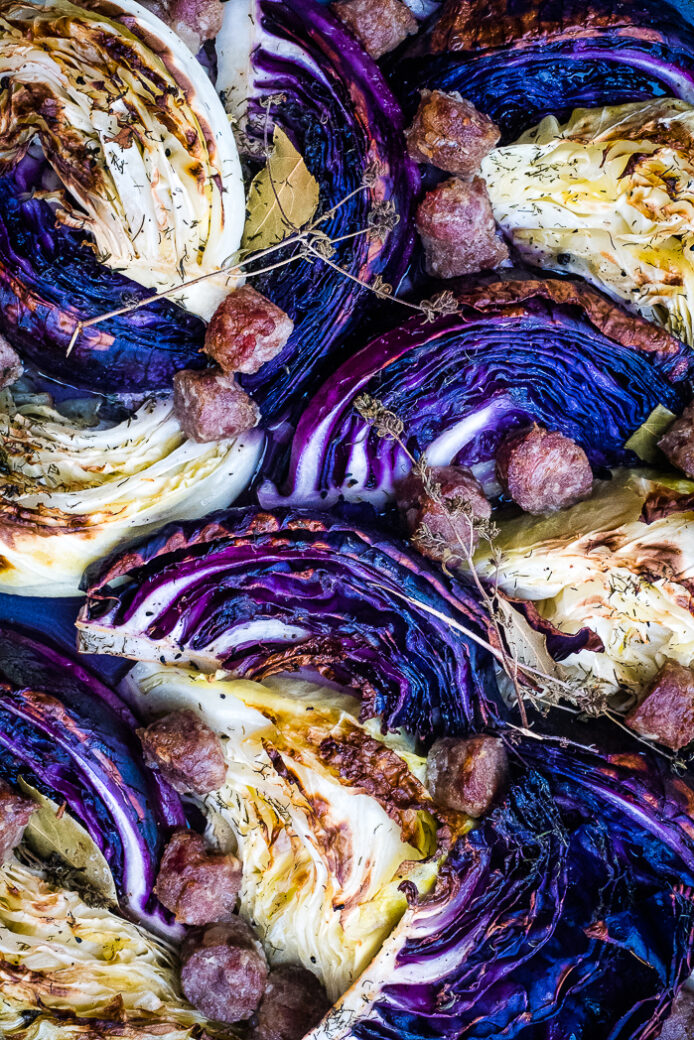 Print Recipe
Roasted Cabbage Wedges with Smoked Pork Sausage
Perfect one sheet pan meal for easy weeknight dinners.
Ingredients
1 red cabbage
1/2 white cabbage
1 teaspoon salt
1 teaspoon Nigella sativa seeds (black cumin)
1/4 teaspoon black pepper
2, 3 bay leaves
few sprigs of thyme (fresh or dry)
1 teaspoon dry dill (or use fresh if you have)
5 tablespoons extra virgin olive oil
5 tablespoons water
1 tablespoon apple cider vinegar or balsamic vinegar (or more to your taste)
1.2lbs (about 500 grams) compliant smoked pork sausage
optional: tabasco or sriracha
Instructions
2

Wash and clean the cabbage of the outer leaves and cut in wedges, first in half, then each half in two halves and one more time. So you will get 4 wedges out of each half.

3

Arrange the cabbage in a big sheet pan (a deeper one is better). Drizzle the cabbage with olive oil and water, sprinkle with salt, pepper, dill, nigella sativa seeds, add the bay leaves and the thyme. Put it in the oven for about 30 minutes.

4

If your sausage is not fully cooked (just smoked), cut it into bite-size pieces and add it after 30 minutes. If it's already fully cooked, you can add it just 10-15 minutes before you want to take the cabbage out.

5

After adding the sausage keep cooking until the cabbage is soft (to your likeness). I like to cook mine for almost one hour at 350F.

6

When is done take it out and drizzle with apple cider vinegar or balsamic vinegar.

7

Serve with a few drops of red Tabasco or Sriracha (both plant paradox compliant).