Ok, this is not really a recipe. Because for once I followed exactly someone else's recipe to make these lectin-free cinnamon rolls. A couple of weeks ago I ordered for the first time the grain-free flour mix from California Country Gal. And I am not disappointed a bit. I had to wait a long time because the first time I ordered I forgot to give my apartment number so it returned and was sent back again.
The main reason for ordering this mix was to test a new bread because a lot of you and the people following on Instagram mentioned their kids and families still love bread and we need a good one for the transition to a lectin-free (or at least grain-free) diet. But you know, lectin-free cinnamon rolls sound much more exciting, because of priorities.
Now really, my husband was joking last night that I should wake up at 5 am and have warm cinnamon rolls ready when he wakes up, and I took it seriously. He loved them.
A grain-free flour mix that will help you transition to a healthier diet
I've been following California Country Gal on Instagram for a while and finally decided it's time to give her flour mix a try. Her Instagram handle is @californiacountrygal, you should have a look. Just to be clear, I fully paid all my orders so it's not like I have the interest to promote her, other than helping people wanting to embrace the plant paradox, lectin-free lifestyle to find a grain-free flour mix that works really well.
I ordered a mix pack which includes four 10oz bags, each with a different recipe: Rustic Bread, Sandwich Bread, Cinnamon Rolls and Hamburger Bun. The thing is all the flour mixes are the same, the recipes are pretty much the same, the instructions and baking time are slightly different depending on what you make (when I asked she said it's more like a marketing decision to pack them differently and to have full space to detail each recipe).
Ingredients that need to be added to the flour mix
The ingredients that need to be added to the flour mix are eggs (pasture-raised / omega 3), water and apple cider vinegar. Of course, for cinnamon rolls, you need cinnamon, butter or ghee (I used grass-fed ghee), sweetener of your choice (I used Monk Fruit inside and a sprinkle of powdered Swerve on top. It was super simple to mix and roll, and they were ready in 20 minutes.
I added a little bit more ghee on top while warm. My husband had them with a drizzle of Lakanto Syrup. I didn't follow the recommended sweetener quantity. I don't like things to be very sweet. So I prefer to add more while serving (I used about 3 tsp of monk fruit inside and just a dust of swerve on top).
So, because I won't share a recipe here, I'll just post a list with the mix ingredients and the additional ones you need to make the lectin-free cinnamon rolls:
California Country Gal Baking Mix – you can buy it on her website (soon they'll be on Amazon Prime so the shipment will be easier and will bring down the overall cost, my shipment to Dallas was quite expensive). Her ingredients are: blanched almond flour, organic coconut flour, organic psyllium husk, dehydrated sweet potato, baking soda, sea salt.
Pasture-Raised or Omega 3 Eggs
Water
Apple Cider Vinegar
Cinnamon (preferably Ceylon)
Plant Paradox approved sweetener of choice (I used monk fruit and swerve)
French butter or grass-fed ghee
I'll be back with the bread testing result. New article HERE.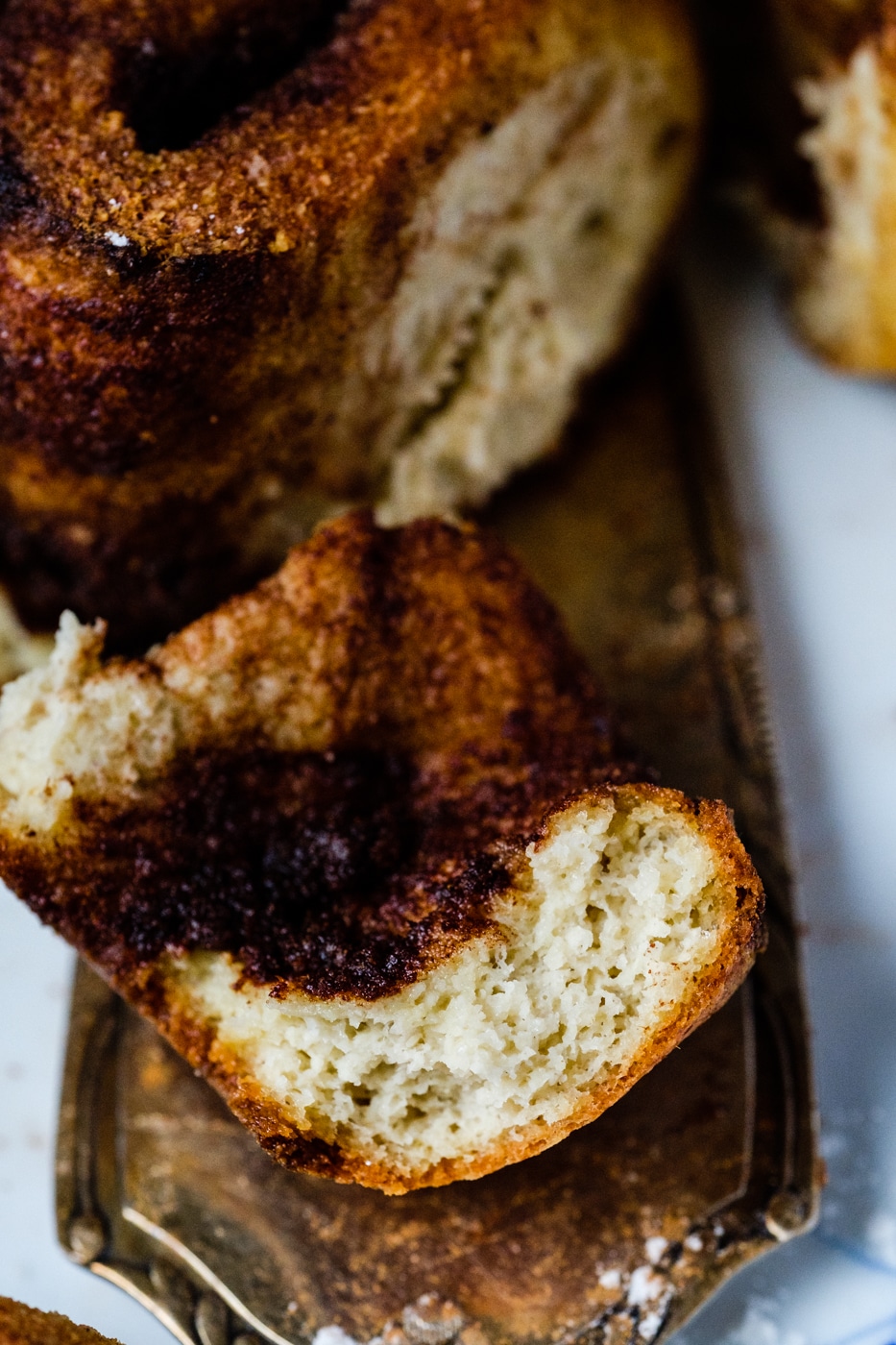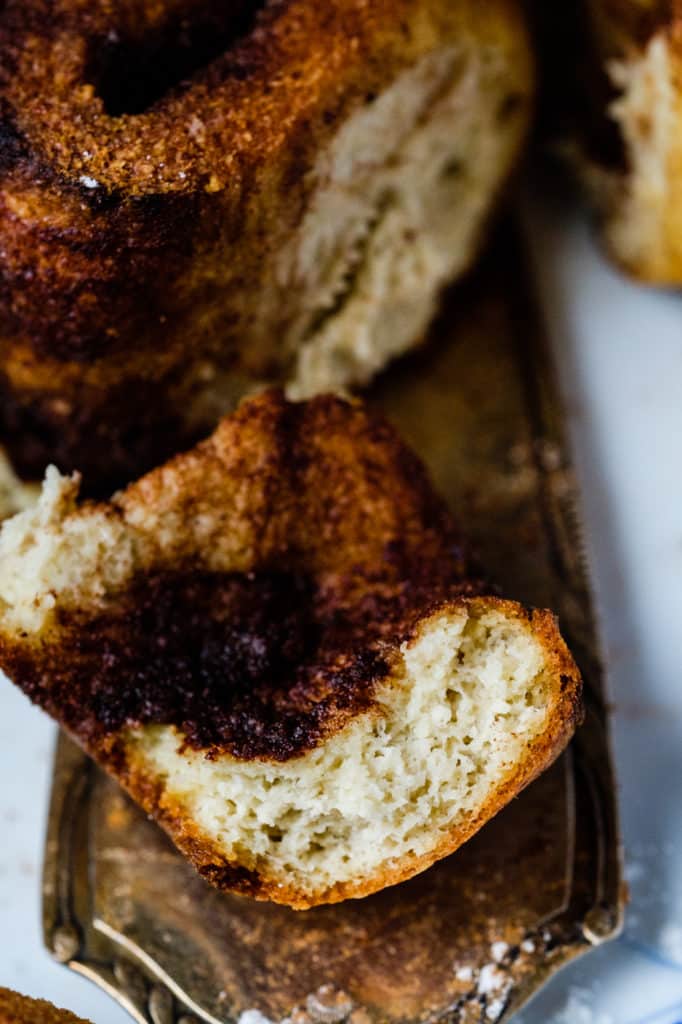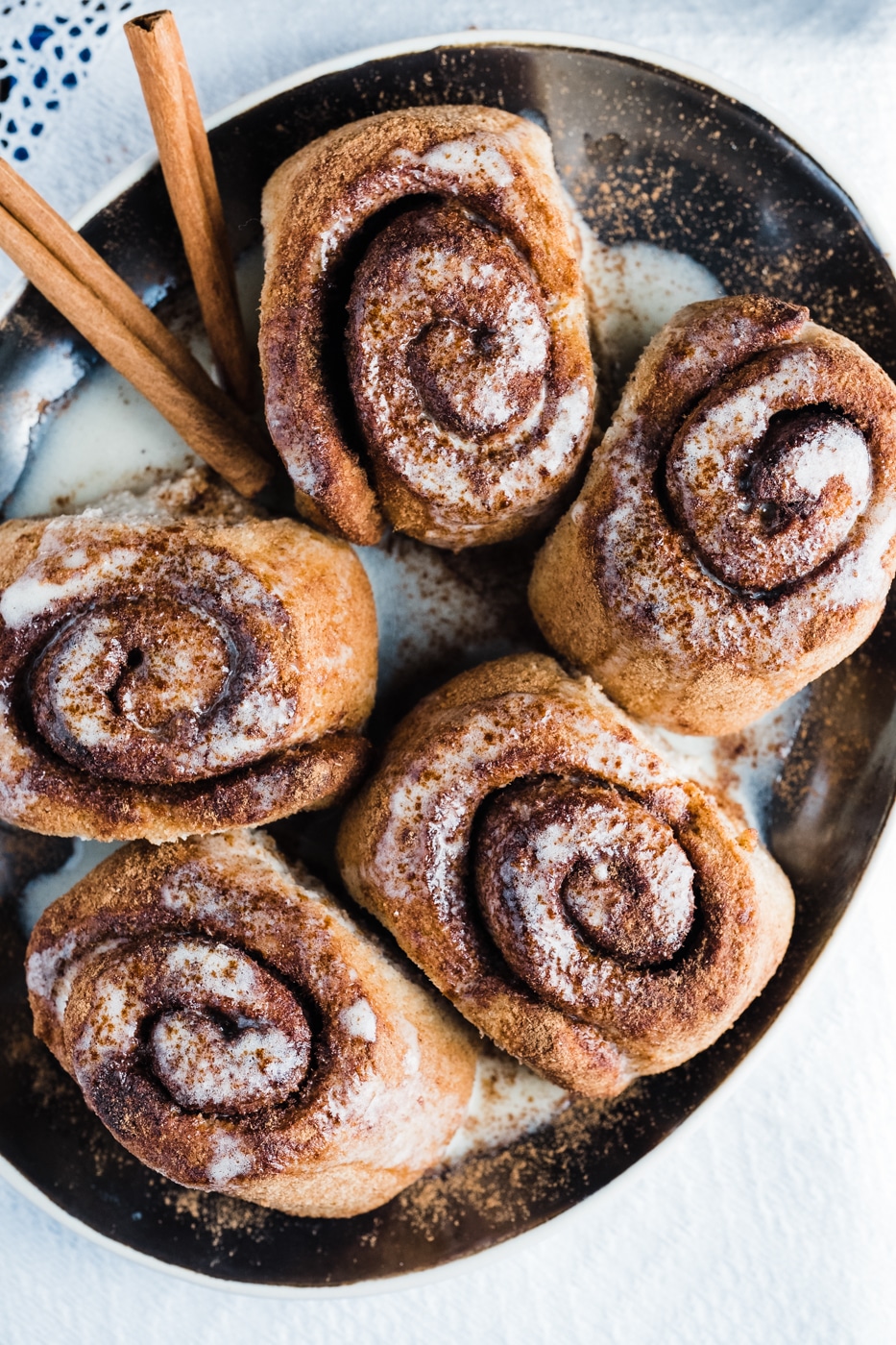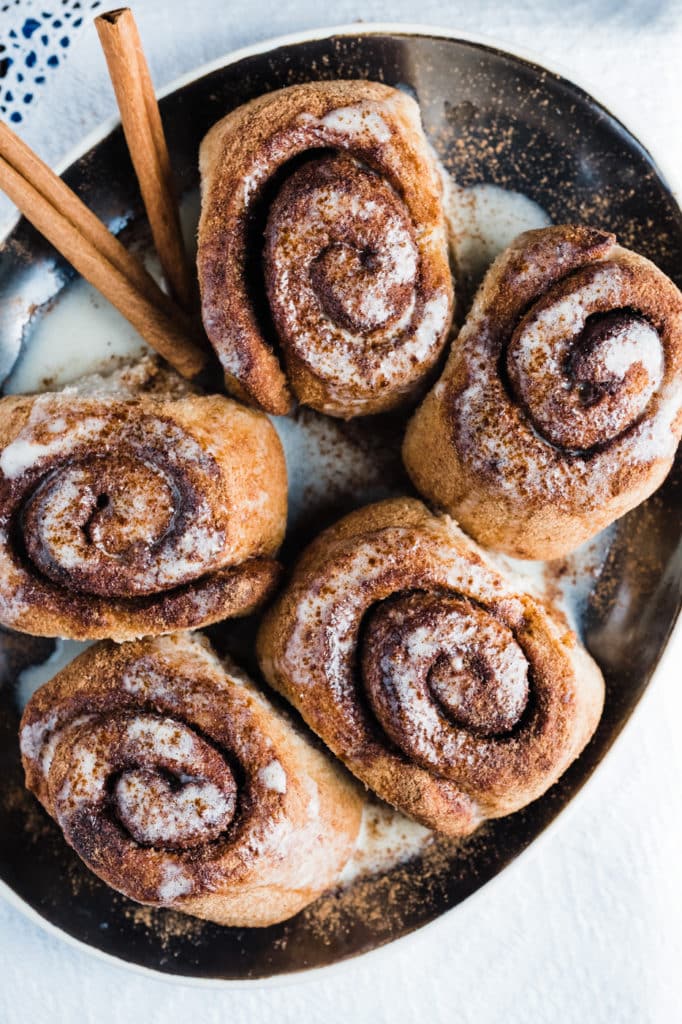 *This post contains affiliated links, which means I get a small commission if you choose to purchase something via one of my links, at no extra cost to you.