My sister just moved to New York City and since she is not yet familiar with all the places she could get her Plant Paradox pantry stocked, she asked for my help. And since I'm doing it for her, I'll post the plant paradox shopping list here for anyone who is at the beginning of their Plant Paradox journey or has relocated to the US and have the same problem.
The below products are what she asked me for, some products I have discounts for (feel free to use them) directly on the vendor's website, most of them are Amazon links with products I buy and use unless otherwise mentioned. I hope this is useful.
Feedback is always welcome, if you have any questions or need additional guidance, please leave a message below.
***
UPDATE – NEW SHOP PAGE
Since writing this article, we have been able to create a SHOP PAGE, with over 200 plant paradox approved items, from pantry staples to cookware and kitchen gadgets, to lifestyle items, to health books.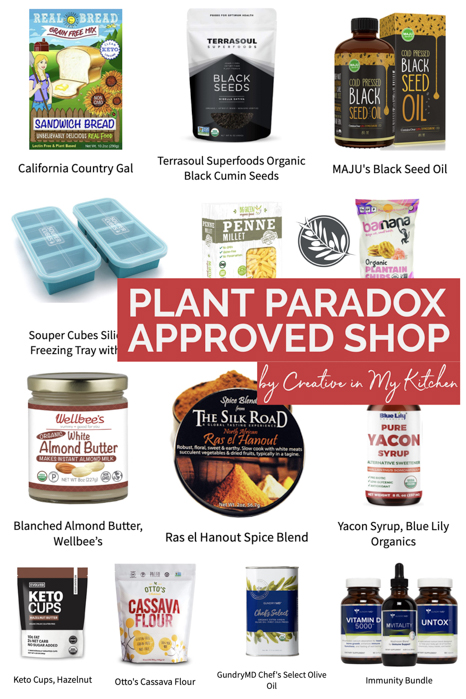 ***
Shopping list
Turmeric Tonic & Premium Marine Collagen
I have been raving about these products for months, and the Turmeric Tonic is a must-have item in your Plant Paradox Pantry. Sometimes I make golden milk with it, but most of the time I use it for the Walnut Bread and the Carrot Muffins recipes in The Plant Paradox Cookbook by Dr. Steven Gundry. Believe me, it's totally worth it. I use the Marine Collagen mostly in pancakes and waffles. Use code 'CREATIVEINMYKITCHEN10' for 10% off on your first purchase on Further Food website.
California Country Gal flour mix
I've been using their flour mix for months, and it never disappoints. I make loafs, burger buns, bagels, flatbread, cinnamon rolls and is the closest thing to bread I've had since starting The Plant Paradox journey. Use code 'Claudia15' for 15% off anytime you place an order on their website.
Nutritional Yeast
More brands are available on the market but beware of ingredients used, always check the labels. I use Braggs, which is safe, you can find it at Whole Foods or order here.
Coconut Aminos
I use Coconut Secret brand which is available at Whole Foods in the Soy Sauce section, or order online here.
Nut butters
Not easy to find raw, 100% clean nut butters in stores, the only Plant Paradox approved one I can find in Whole Foods is hazelnut butter, the rest I have to order from Amazon. Again, another one to be careful with, always check all the ingredients and make sure the butter is pure and preferably raw. My sister only asked for hazelnut but I'll add all of them below because this is another request question I get. I use the nut butter mainly for sweet treats: brownies, cookies or fat bombs.
Hazelnut Butter – I use Dastony brand, you can buy it here.
Macadamia Butter – I use Wilderness Poets, impossible to find a pure one in stores, you can buy it here. 
Blanched Almond Butter  – Very few brands make butter from blanched almonds, and that's super easy to recognize because of the color. Butter that uses the skins (where the lectins are) is brown, while the Plant Paradox approved one is white. This is the brand I always get.
Pistachio Butter is yuminess. My sister said she doesn't really like it, but I absolutely love it, hence I'm adding it to the list for folks who love pistachios as I do. This is what I buy now. (Alternatively, I bought NutRaw butter brand, but i prefer the one linked because it comes in a glass jar). Both are delicious though.
Perilla Oil
Impossible to find in stores, I have not bought one yet, but this is where you find it.
Unsweetened dry cranberries
One of the most asked questions in the Plant Paradox support groups is "Where do I find dried, unsweetened cranberries?". Impossible to find in any store, because everything is loaded with added sugar. Ten months ago there was only one vendor on Amazon selling them, that is what I bought and they are great. The bag is quite big (1lb) so I keep them in the freezer and take them out when I need some. This is where you can buy it.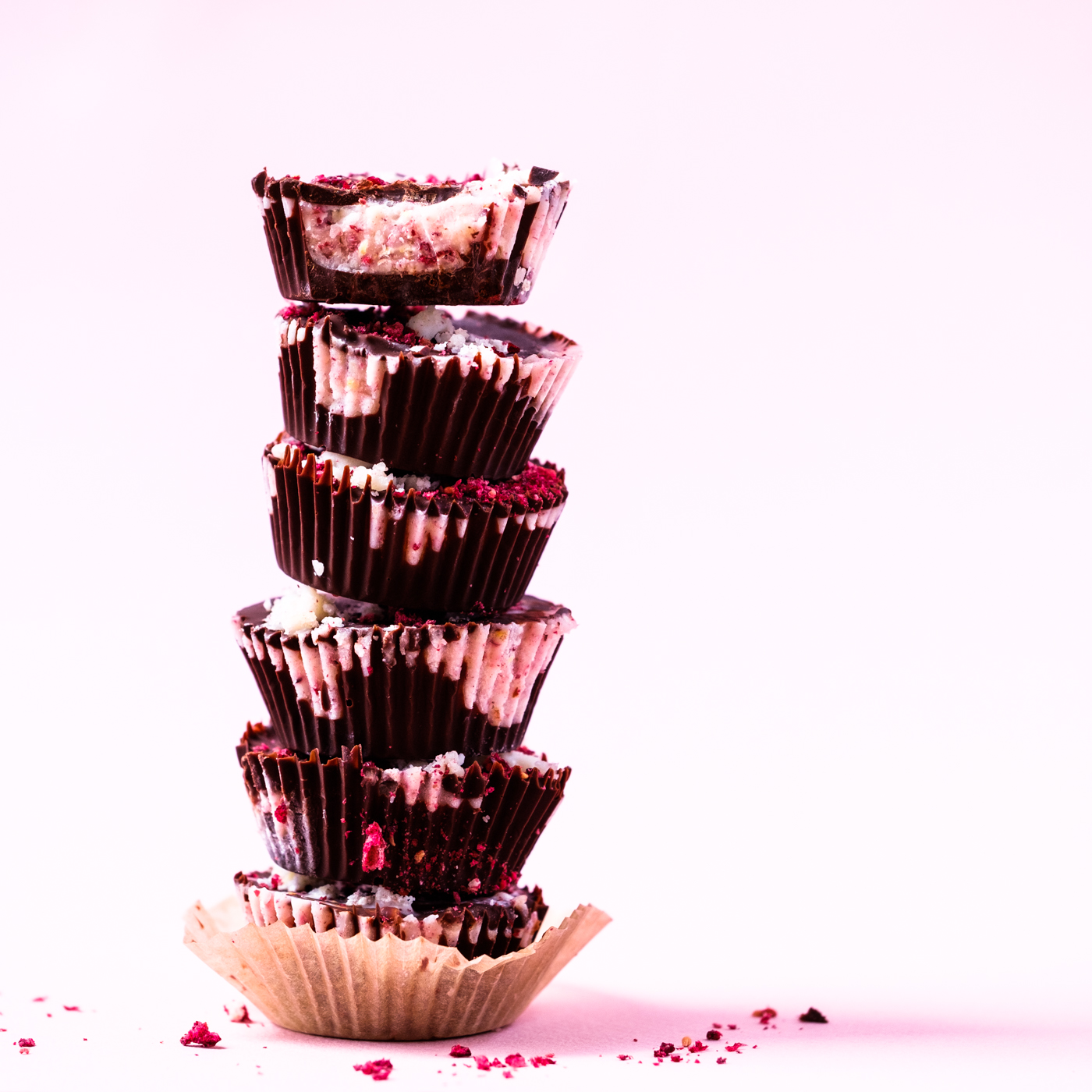 Quorn Foods Meat Free Beef Grounds
never used and probably will never use, but my sister asked for it so here it is. Useful if you are completely plant-based. Here is where you can get it.
I hope it helps!
*This post contains affiliated links, which means I get a small commission if you choose to purchase something via one of my links, at no extra cost to you.